Ah, Rome. The Eternal City full of splendour, rich history and incredible food. We spent an absolutely dreamy four nights in Rome – and really only had two full days/four nights to maximize everything we could see.
That being said it is ENTIRELY possible to do all the top sights in Rome in that amount of time – just be prepared to walk!
This is definitely one of our favourite cities and can't wait to come back!
Are you wondering how to spend 4 nights in Rome? This itinerary will get you to all the major sites and everything you want to see!
Visiting Italy for the first time? Check out these Italy travel tips and things to know before travelling to Italy!
This post contains affiliate links which means I earn a small commission if you purchase through one of my links at absolutely no additional cost to you. Feel free to read my disclosure policy. Thank you for supporting my blog!
Day 1: Trevi Fountain
We arrived late at night on our first evening after our flight from London, and sat by the magical Trevi Fountain after dinner at the amazing Trattoria Tritone 1884.
I will say, I was initially very unhappy about going to this restaurant (😂) because we read all these blogs about not going to places that have multiple languages on the menu – but it remains as our favourite meal in Italy – so far – and led me on a carbonara-comparing hunt around Rome during those two weeks in Italy!
Trevi Fountain left me speechless. After all the years of seeing photos and videos of it, it stood right in front of us! We were so fortunate that it was literally around the corner from our hotel (2 minute walk) and we enjoyed sitting here each morning and evening.
As one of the most famous fountains in the world, Trevi was finished in 1762 and is the largest fountain in the city and sits at the meeting point of three streets (Tre Vie). Its origins date back to 19 BC and is one of the oldest water sources in the city.
We woke up and wanted to see the sights of Rome, so we decided to do the hop-on-hop-off bus. I wouldn't recommend seeing the city this way.
It was expensive (about €75 for 4 of us), took forever at stops, sat at the train station in the blazing heat for 20 minutes and we really didn't see anything! It was much nicer to walk through the streets and take in the views that way.
We visited the Pantheon, Piazza Navona, Colosseum, Roman Forum and Palatine Hill, all by walking, so invest in some comfortable shoes!
We had a jam-packed day but truly felt like it wasn't rushed. It's hard to imagine the age of these structures – photos really don't do it justice.
P.s. are you even shorter on time? Check out this perfect 24 hour Instagrammable route of Rome!
We bought guided tickets for the Colosseum when we arrived, as there are multiple guides there to sell tickets.
The Colosseum began construction is 70 AD and took just 10 years to complete – a monumental task given the lack of technology and machinery we have today.
It's hard to describe the scope of this amphitheatre – the largest one built at the time that held up to 80,000 visitors.
Famously known for its gladiator battles, the area was also used for executions, plays, animal hunts, and mock sea battles, where the arena was flooded from a connection to an aqueduct. Some of these spectacles lasted 100 days!
The main floor has now collapsed, giving visitors a glimpse of the extensive network of tunnels and walls below where animals and gladiators were held before battles.
Palatine Hill was where Rome was founded – way back in 753 BCE by Romulus and Remus (read about that legend here!).
Ancient settlement developed here to eventually form the city.
Home to numerous archaeological ruins, Palatine Hill is less visited than the other attractions. Entrance to Palatine Hill is included with the Colosseum entrance, so you definitely should visit!
The views of the sprawling Roman Forum from Palatine Hill were impressive and gave you a different perspective of this once-marketplace.
Built in the 7th century BC, it became the religious, legal and commercial centre hub of Rome. Surviving earthquakes, looting, and the test of time, the Forum remains one of the most impressive sites in Rome.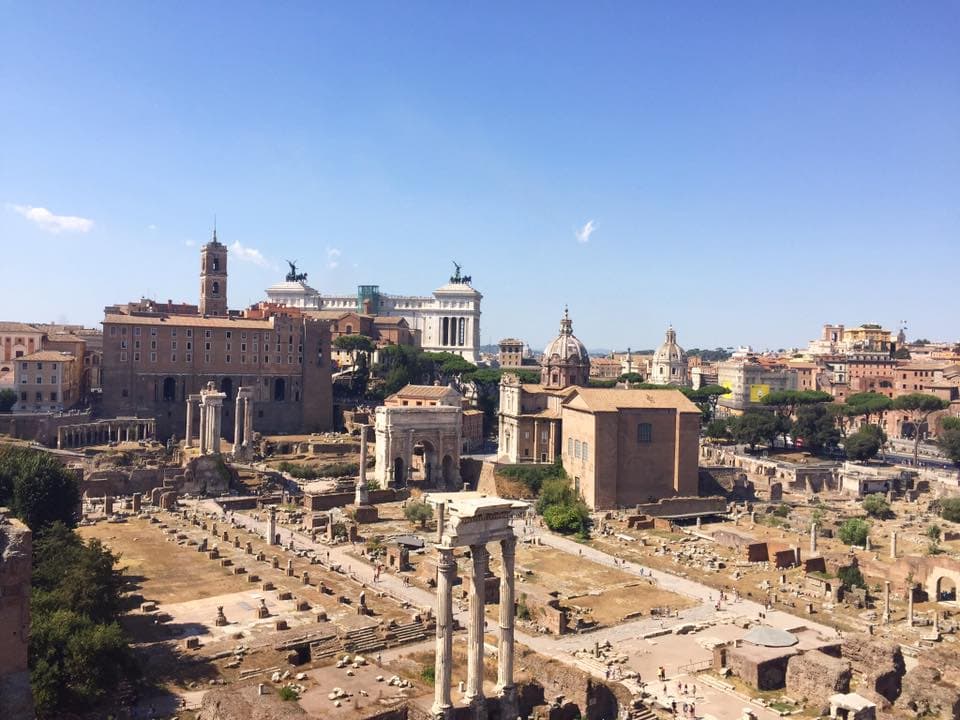 Rome was the first time we tried an Aperol Spritz – and is now our drink of choice anywhere we go!
We had it after our long day of walking around to all the sites and it really hit the spot. It's a perfect mix of Aperol (think bitter orange), prosecco and soda water. I can't keep count of how many we had in Italy. Our favourite memories are drinking one at the Pantheon late at night, taking in the views.
Day 3: Borghese Gardens, Spanish Steps, and the Vatican
In the morning we started with a capuccino at Tazza D'Oro (the cafe from Eat, Pray, Love, right next to the Pantheon!).
This small but efficient coffee bar is an experience: you order at one end of your counter and take your receipt to the bar to retrieve your drink.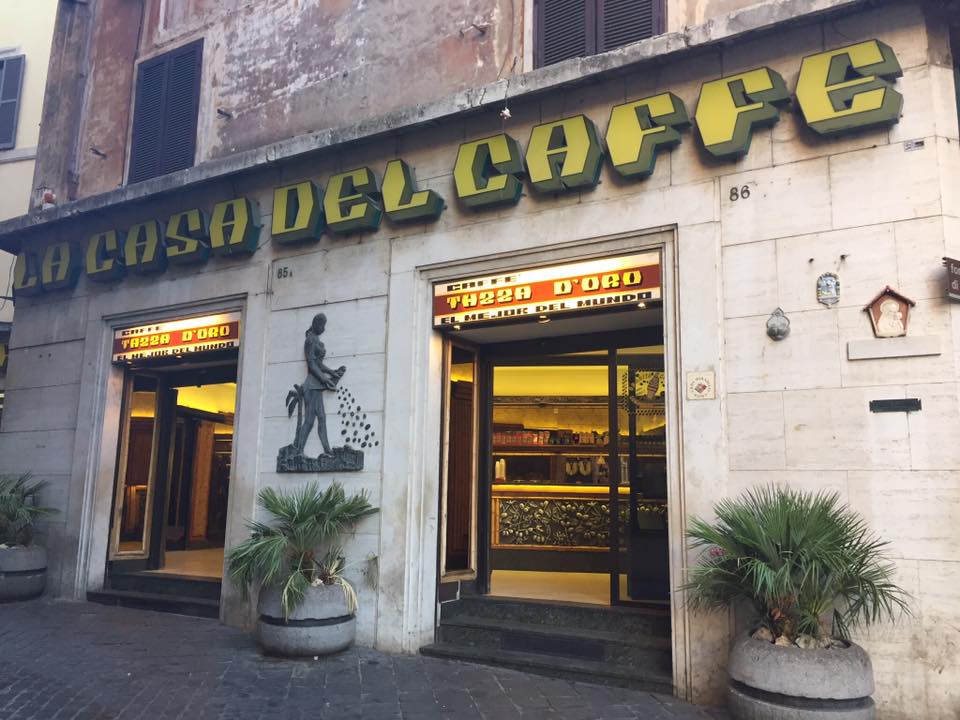 There is also a display case of delicious-looking pastries to accompany your espresso, latte, or cappuccino! It was a great way to start our day. Head there early (we arrived when they opened at 7:30 am) to get ahead of the crowds.
We took a stroll to the Borghese Gardens and wished we could've spent more time here!
It's the third largest park in Rome spanning almost 200 acres and is full of beautiful gardens, paths, museums, and attractions.
My mom and I walked up to Villa Borghese which contains an impressive art collection from painters such as Raphael and Caravaggio, sculptures, and mosaics.
We discovered that bookings are mandatory in advance and only those with pre-paid tickets will be admitted, so remember this if you want to go!
We enjoyed a quiet morning sitting on a park bench listening to a gentleman playing an accordion, watching cyclists, horses, and people enjoying a morning stroll through the park. We barely scratched the surface here and will be sure to return. If you have some free time, this is definitely worth a stop.
Stopping by the Spanish Steps is a must-do when visiting Rome. It's unique design has inspired many painters and poets and has been one of the main meeting points in Rome.
We also visited the Capuchin Crypts. Tucked away by Piazza Barberini, it contains the skeletons of almost 4000 Capuchin friars, arranged in various displays and patterns in the dark chambers.
It was unsettling to see all of these remains, but also served an important reminder of: "What you are, we once were. What we are, you someday will be."
No photos were allowed, but if you had some time to spare, it is quite an eye-opening experience and isn't busy. €8.50 will grant you access to their museum (dedicated to the history of the Capuchin order) and the crypts.
We never anticipated on going to the Vatican, but our guide at Palatine Hill wholeheartedly recommended doing it. Even if you aren't religious, it is a sight to see.
Did you know the Vatican City is its own country? Around 1000 people live there and the city-state is completed funded by tourists.
The Vatican Museum contains the world's largest private art collection and hosts upwards of 6 million tourists every year! I would suggest the guided tour so you know what you are looking at to help you get more out of the experience.
Aside from the stunning sculptures, my favourite part of the museum was the Gallery of Maps, displaying maps from all over the world painted by Roman geographer and topographers from the 16th century.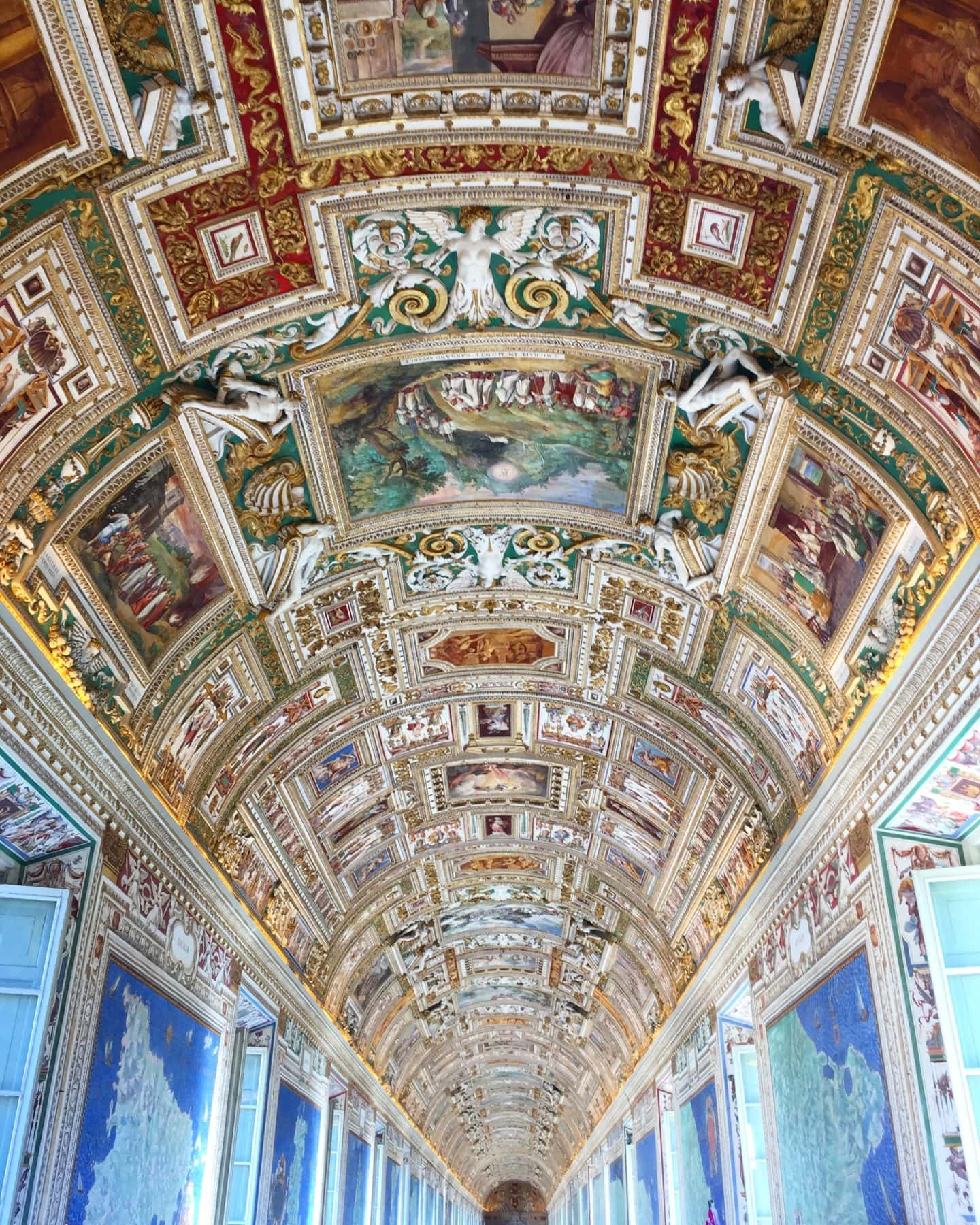 The Sistine Chapel is home to the most beautiful frescoes in the world, including the famous Michelangelo's work. It's hard to imagine how these paintings were done on the ceiling (he must have had one sore neck!).
St Peter's Basilica is considered the holiest temple of Christiandom and one of the largest in the world (it can hold up to 20,000 people)!
For women, pack a scarf to wrap around your shoulders or waist to add some extra length to your outfits (I had an infinity scarf to drape around my spaghetti-strap dress at the Vatican). You'll find a lot of people don't bother, but it doesn't hurt to show some respect.
Feeling adventurous? You can also climb the 551 steps to the top of St Peter's Dome for sweeping views of the city for €8 (or €10 to take the elevator to the first terrace and walk up the remaining 331 steps).
You can't forget to eat gelato in Rome. We ate a lot of it (daily!) and never had a bad one. There are SO many flavours to choose from and it's inexpensive. We really loved the fruit ones, but my favourite was mascarpone. There's something about the quality of dairy in Italy that makes all the difference.
Day 4: Coffee and Gelato!
Our day started with one last espresso at Tazza D'Oro and a quite morning at Trevi Fountain before heading back to our hotel to pack for Naples.
Of course a visit to Rome wouldn't be complete without throwing a coin in at Trevi Fountain!
Be sure to throw a coin of your left shoulder with your right hand in to the fountain – legend states if you do this you will return to Rome, and naturally I wasn't going to pass this up! With Rome's millions of tourists every year doing this, around $4300 CAD is thrown into the fountain daily!!!
Rome Travel Tips
This is easily one of our favourite cities with so much to see aside from the main attractions!
Everything you want to see is easily accessible which we loved. It isn't hard to get around, and the trains are very efficient if you wish to transfer to another city.
Keep in mind that Rome can be VERY packed and VERY hot in the summer months.
We visited in late August which we found to be a great time to go since many Romans take their vacation during that time (so some places are closed, but the crowds are smaller).
Take the time to walk a block or two away from the main tourist routes for some great restaurants where you won't be trapped into paying higher prices.
Invest in a good pair of walking shoes, bring a hat, and while you'll find many in central Rome speaks English, learn a bit of the language! This is especially useful if you venture off of tourists paths – they will appreciate your effort!
Above all, be aware of your surroundings. You'll read tons about pick pocketers and scammers, and while we didn't encounter any of this, be aware of your belongings.
I wore my purse cross-body and kept it slightly in front of me, and kept it on my lap at restaurants (don't hang anything on the back of your chair). Of course this can be said for any city, but an extra bit of caution won't hurt in the busy crowds.
Enjoy this magical city – and if you've been drop some comments below on your favourite activities or places to eat!
Pin it for later!