There are so many lessons to be learned from travelling.
Travel changes us, whether or not we think it does. I've gone on trips and have come back a completely different person, whether it's my perspective of certain things, or an experience I went through that will change my day-to-day life.
Travel is one of life's greatest teachers.
It pulls you out of your comfort zone and plunges you into the depths of the unknown. It exposes a world of cultures to explore, new people to encounter, and unfamiliar situations to face.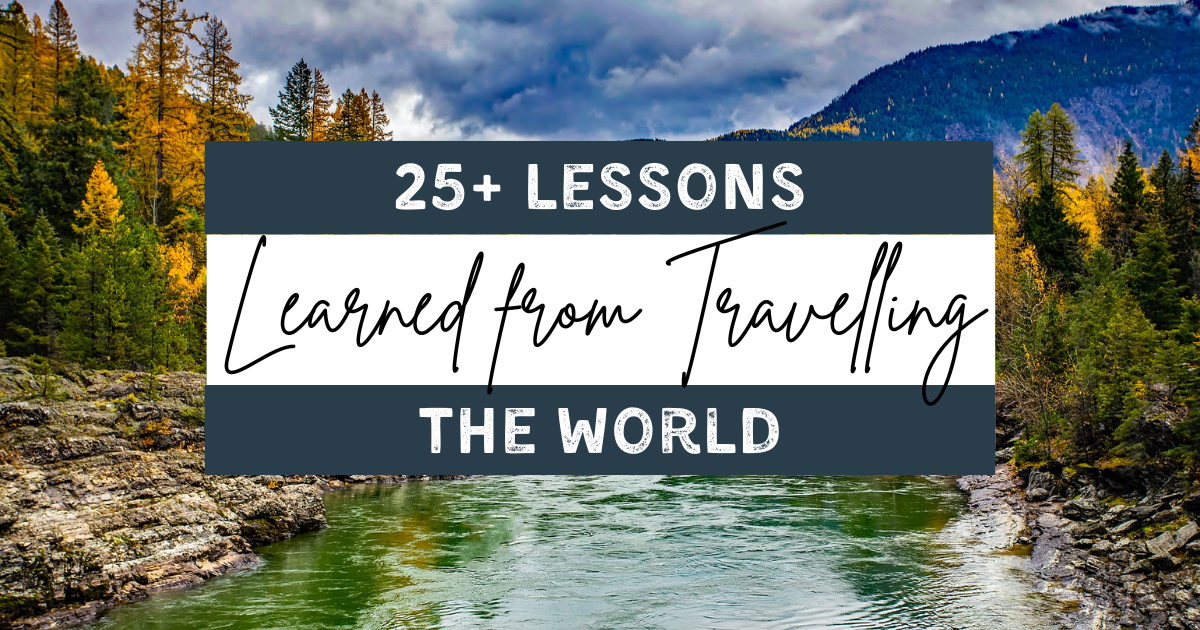 It can leave you feeling vulnerable, but it also teaches you a lot about yourself and what you are capable of, or perhaps makes you realize what you've taken for granted at home.
We learn from our blunders and come out stronger.
What better way to be prepared for travel than to learn from those who have been there, done that?
I asked more than 25 travel bloggers what their greatest lesson learned from travelling was. They range from life lessons to travel tips and tricks – which are much appreciated in today's constantly changing world.
This was really interesting to put together, and I think you'll find a lot of these relatable, too!
What can travel teach you?
See-Do-Eat
Our family of six has been traveling full-time for over two years. We travel in our minivan and usually stay in Airbnbs for a month at a time, to fully experience each new location.
I like to plan our travels with a "see-do-eat" plan — so I research fun activities and anything of cultural or historic significance, and if the location is known for a specific food, we have to try it!
We try to combine more touristy activities with off-the-beaten path hidden gems. This allows us to check off bucket list items, such as going to the top of the Space Needle in Seattle, while also catching the local delights, like attending the small town 4th of July parade in Ocean Park, Maine.
When you travel slowly (staying for longer periods of time), you can really get to know your destination, make incredible memories, and get the most out of your travels!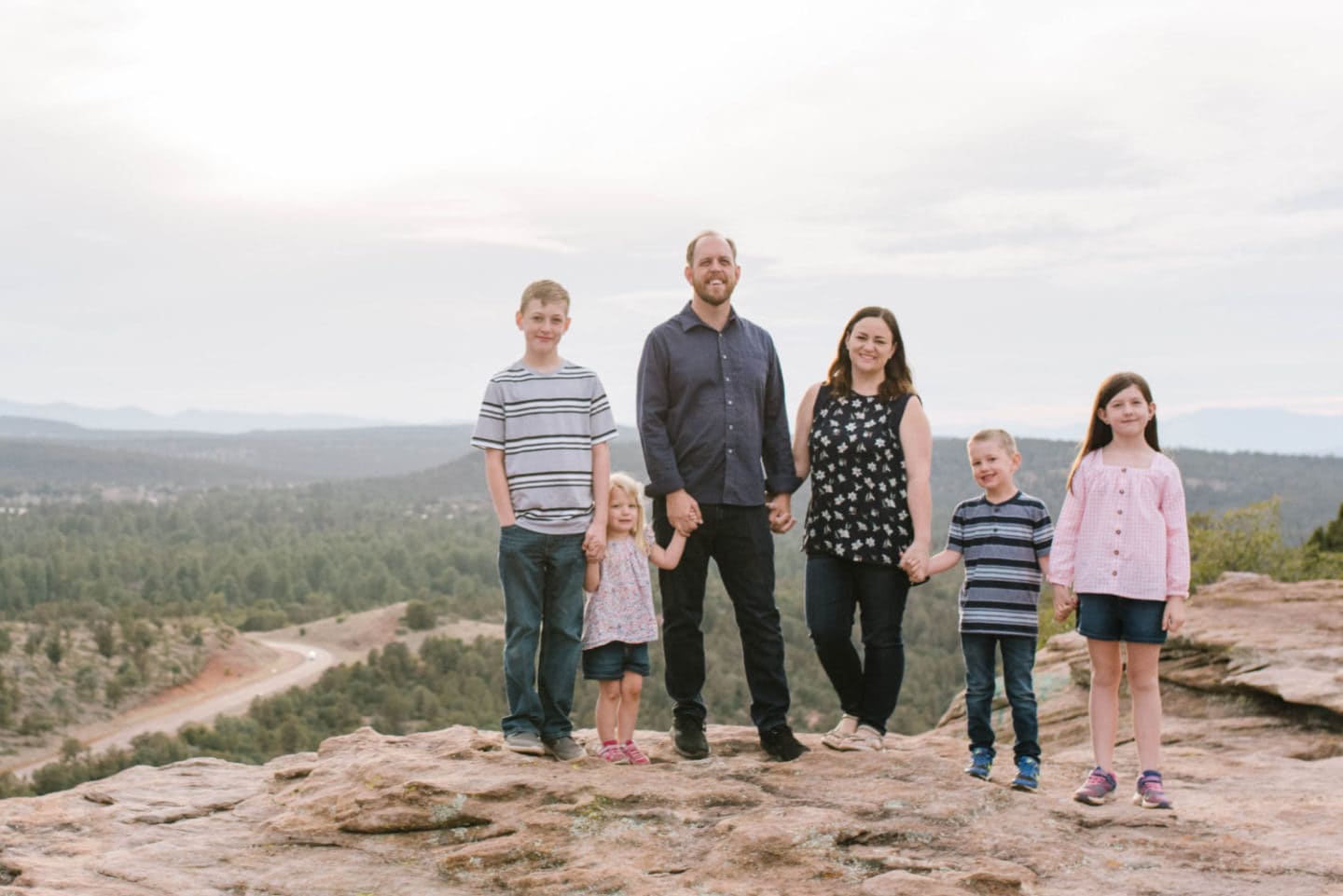 Trust your instincts
The one thing that I love about travelling besides visiting diverse and beautiful places around the world is getting to know local cultures. And a large part of getting yourself acquainted with a culture involves interaction with the locals.
I have met several locals along my journey of exploring 19 countries and have majorly had pleasant experiences. However, once I gave into the pressure of saying yes to feed the "being friendly with the locals" narrative by agreeing to go to an event I wasn't interested in.
And that wasn't even where the problem lied. The issue was that the local who approached me gave a negative vibe off the bat. Something just didn't feel right about him. My gut proved right as the night ended with me being stranded in the middle of nowhere and money stolen off of me.
So the one lesson I learned that I'd like to share with other travellers is to not be under the obligation to say yes to locals just because you're meant to be warm and pleasant.
Fundamentally, you're meant to be safe. So trust your instinct and be open enough to say no. If it doesn't feel right, it probably isn't!
Keep your belongings secure
From Ashley of Jet Lagged Mama, Utah
I have traveled my whole life and I have lived aboard before and I thought I was pretty pickpocket savvy. But I was proved wrong during my first week of living in Southeast Asia.
Casually browsing in a store in a busy mall, I began to feel very uncomfortable. The store wasn't crowded, but I was feeling cornered by a group of people. Something told me to get out of there fast. I weaved my way through the group of people as my heart started beating faster and faster. As soon as I left the store I reached back for my phone and realized it had been stolen while I was in the store.
This experience taught me two of the biggest lessons I have learned traveling while traveling.
The first lesson I learned was to always keep your belongings secure even when you are just shopping in a mall. I had left my phone in an outside pocket of my backpack so I could easily grab it, well pickpocketers can easily grab it too!
The second lesson I learned was to always listen to your intuition. I felt like I needed to leave the store before I was cornered. Our intuition knows best and while we are traveling we always need to listen to it and act.
Slow down
We have been on the go since my kids were tiny, starting slow and close to home and building upon our experience. I have learned a ton, and many of the lessons learned were directly from my children.
The biggest lesson for me as a traveling mom is to slow down.
Admittedly, I am a full-on itinerary machine, but my kids changed all of that. Over the years, I have learned that my family doesn't like me when I overbook an itinerary and leave no space for downtime.
So, slow it down and allow time for relaxation — this I learned from my kids.
To compensate for their lack of love for my stacked itinerary, I often get up super early and sneak out for a few hours to explore on my own. And I am back before they open their eyes. That way, everyone wins.
Be mindful of the type of wallet you carry
I used to carry my credit cards and driver's license in the back of my phone case…until one night in Rome when I lost my phone. Thankfully, in this case, my cards were in my hotel room!
Following this, I started carrying a clutch that barely fit in my small purse.
Aside from it sticking out of my purse and being a golden opportunity for pickpockets, it was a hassle to get it into my purse – which led to me leaving it on the counter in a café before getting on the London Eye.
After frantically calling my hostel and having the staff check my room for it, I remembered going to the café. Thankfully, it was there when I went back, but I learned my lesson (again!).
I now carry a smaller wallet and also try to keep multiple credit cards and forms of identification in more than one place, so even if I lose one or get pick-pocketed, I'm not completely stranded!
Allow yourself to adjust to changes in altitude
From Tegan & Alex of Why Not Walk, Massachusetts
Adjusting to high altitudes is no joke, as we learned the hard way.
We had of course heard of altitude sickness prior to our first trip to the Andes region, but as young folks who love to exercise, we didn't pay it much mind at first.
Upon arriving in Ecuador, we booked a day trip to summit the Cotopaxi Volcano (5000 meters above sea level) for the next day. We thought 24 hours was sufficient time to adjust to the change in altitude.
Coming from sea-level Boston, we should've given ourselves at least 2 or 3 days to acclimate, and we spent the entirety of the hike feeling like our hearts were going to burst from our chests (and not in a romantic way.)
The fact is, even if you're in great physical shape, there's a high chance you'll feel winded and weak your first few days at high altitude.
Drinking lots of water, eating carbs, chewing coca leaves, and avoiding making too many further changes in altitude each day can help, but resting is key.
This is so challenging when you've been looking forward to exploring a place throughout your planning process, but pushing yourself too much can lead to all sorts of issues, from fatigue to a brain bleed!
For more altitude tips, check out Why Not Walk's Atacama Desert tips!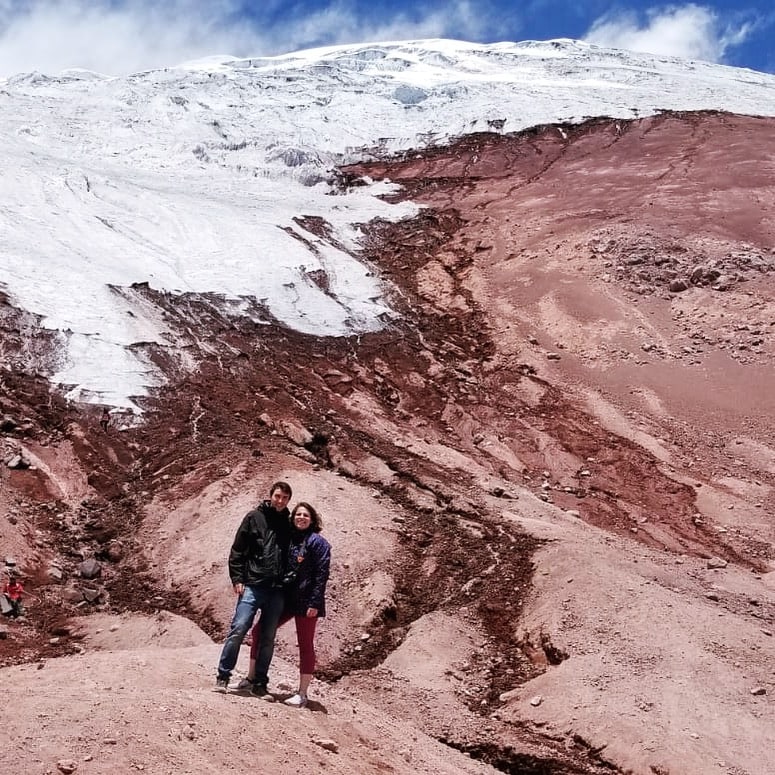 Book your attraction passes online
One major lesson that I have learned while travelling is to buy attraction passes in advance and in a package to SAVE A LOT OF CASH.
As we all know, popular tourist attractions can be quite expensive and can quickly blow your vacation budget so saving any money on these tickets is a steal!
By booking in advance online, there are often huge discounts as much as 50% as well as other "freebies" thrown in. Another huge upside to buying in advance is getting the skip the dreaded hour long ticket queues; who doesn't love the idea of that?!
Most major cities also offer a "City Attraction" pass which offers a number of popular attractions at a huge discount. If you can find a really good one, they also include a hop on hop off bus ticket to get you between the sites. If you can get your hands on this package, it is a real money and time saver.
What are you waiting for? Start package deal shopping now. I guarantee that you will be amazed at how much money you can save!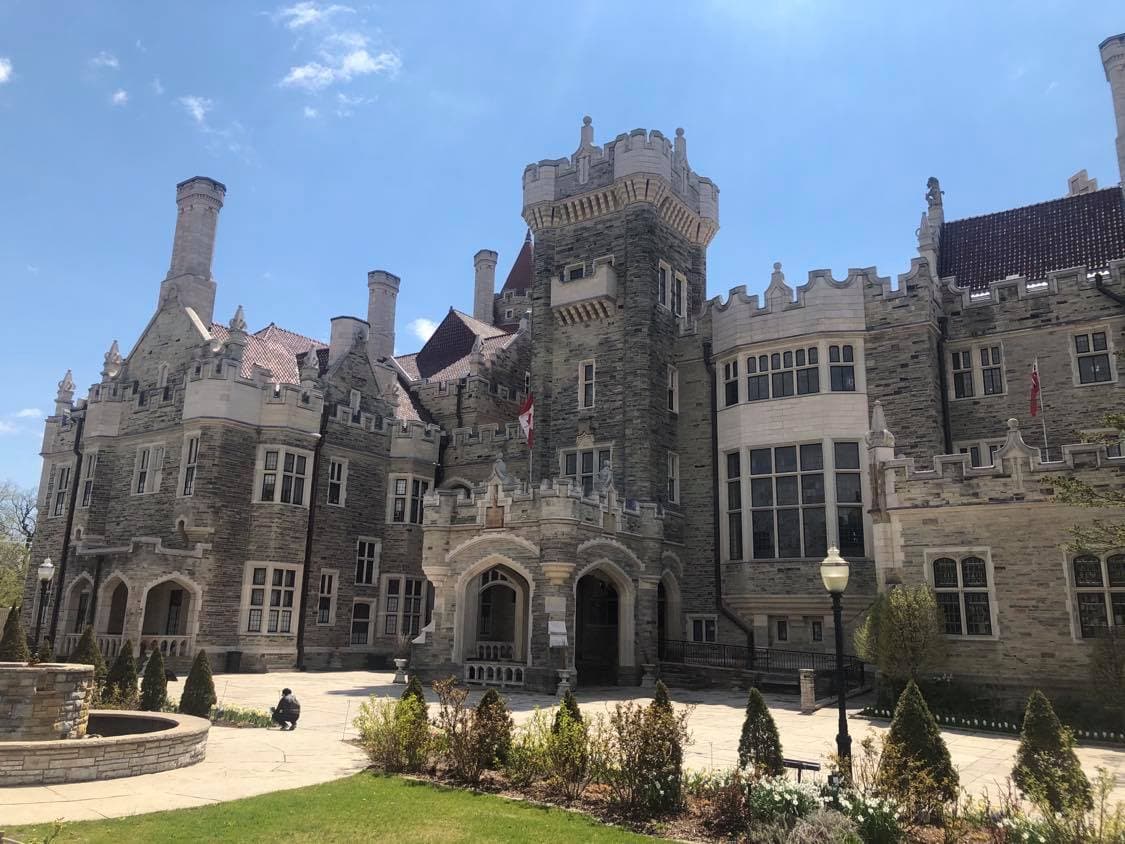 Sign up for government notifications
From Em of That Travelista, California
After being stranded abroad during the pandemic while backpacking New Zealand, I learned a very valuable lesson; to register with my local embassy or consulate when traveling abroad.
New Zealand was pretty exempt from Covid-19 woes for the duration of my trip. But as cases finally rose, the country went into very strict lockdown with very little notice.
I carefully followed border updates from the official New Zealand Covid-19 site in the days leading up to my flight home, as well as updates from Facebook community pages. But those weren't enough to get me the ever-changing news I needed, and I found myself stranded indefinitely.
I later learned I could have gotten the necessary updates had I simply registered with my country's embassy in New Zealand.
In Canada, this program is called Registration of Canadians Abroad, and in the USA, this program is called Smart Traveler Enrollment Program (STEP).
Like those offered by many other countries, these are free programs citizens can sign up for when traveling or living abroad in order to receive the latest security or natural disaster updates via email for that country they are visiting.
I promptly signed up for the program, and thanks to doing that, I eventually got home!
I'll definitely be signing up again before any future travels, especially in this post-Covid-19 world.
Pack protective equipment for wilderness camping
Last year, while traveling in Kyrgyzstan, we ended up camping on the Song Kol Trek on the route.
It wasn't a dedicated camping ground and we didn't have a lot of equipment except for the tent, sleeping bags, and some food. At night, around 10 p.m., we started hearing a growling sound outside our tent and in the distance, we could hear the dogs barking too.
The sound continued for a few minutes and we could hear the footsteps of an animal outside our tent since it was so quiet. Naturally, we didn't have the courage to open the tent and see which animal it was since we had no stick, fire, or any sharp object with us.
We waited for the animal to go away so that we could fall asleep. Unfortunately, the animal returned again after some time and I could only fall back to sleep at 3 a.m. in the morning.
The next morning, we packed up our things quickly and quickly started the trek.
When we returned to the city, we got to know that there have been previous wolves' attacks on that trek. That day, we decided never to camp randomly again and to always carry a sharp object and a lighter to protect ourselves while camping.
Ask locals for safety tips
Growing up in the USA, I've always thought of the beach as a safe place to be as most of our beaches are parks or active neighborhoods.
However, apparently in hurricane impacted areas, low-lying beaches can become the "rough" part of town as development is unable to occur.
I learned this when myself and a group of friends were maced while attending a concert on a Caribbean beach. We reported it to the police and told the story to local friends and no one was surprised given the area we were visiting.
The overarching lesson I learned was that you can't assume a general area is safe just because it is a safe place where you are from.
Always ask a local if there are any safety considerations you should take before going to a new area, especially as a tourist. Most people are really helpful and will tell you what you need to know to keep yourself safe.
Break out of your comfort zone
From Lucile of LucileHR, France
The biggest lesson I've learned while traveling is taking the habit of getting out of my comfort zone. When you're traveling, you're exposing yourself to a lot of awkward situations and a new environment. Knowing that things are maybe going to be uncomfortable and seeking to expand your comfort zone is so important to not miss out on the fun of traveling.
One of my favorite ways to do so is to travel through Couchsurfing, a hospitality exchange website where you can stay on someone's couch for free. Read the profiles (and reviews!), pick someone who feels fun and enjoy meeting a new friend in a totally different environment.
Getting out of your comfort zone means something different for everyone, and you should be mindful about what you really need and which fear you need to face. Maybe it is talking to strangers, maybe it is not having everything planned. Pick something that you know you need to face and the benefits will be incredible.
Learn how to trust your intuition
From Shelley of Travel Mexico Solo, Florida
I often refer to solo travel as "the quickest form of therapy" because of all the lessons I learned about myself, some seemingly overnight!
One of the biggest was to always trust my intuition (AKA inner voice, higher self, etc.). As a solo traveler, I made it a point to never question my intuition — and by never, I mean never ever.
If I had a strange or off feeling about something, it was a no; as in "No further questions, Your Honor."
Now, I had urges to question myself. This was not the easiest of mindset shifts because so much of our conventional wisdom tells us to value facts over feelings… but after 2.5 years of solo travel, I'll have to politely disagree on that!
In fact, without the constraints of social customs & societal norms, we'd all be 100% listening to our intuition & letting our inner voice guide us all the time! Since we often have to quiet that voice to fit in socially, we're less accustomed to hearing it out & trusting it.
The reality is, You (capital You — your intuition, your higher self) always knows what's best for you (the person). Unfortunately, the world has led you to believe that you only maybe-kinda-sorta know what's best for you.
It was through solo travel that I learned my intuition always knows what's best for me.
Read the fine print
The most memorable lesson I have learnt while travelling is always to read the fine print when it comes to luggage.
One day, my friend and I decided to look at flights to Nice from Amsterdam. We decided to go with Easy Jet as they were the cheapest and had the best flight times!
We saw that our luggage allowance was 7kg carry on and a personal item. Growing up with a Mother in the travel industry, I always knew a personal item meant a backpack or something similar. Not on Easy Jet.
My friend and I had fully stuffed our carry on and personal backpack, eager for our weekend away.
While we were waiting to board our plane, the woman at the counter said that we had too much luggage, that the 'personal item' was to be a handbag or something smaller – as mentioned in the fine print of our ticket.
We were given the option of paying 60 euros or the opportunity to stuff all of our belongings into one bag. We chose the latter.
After 20 minutes of frantically trying to squeeze all of our things into one bag, we had our drink bottles hanging off the straps, a backpack bursting at the seams, and four very sweaty palms.
The lesson learnt? Always read the fine print when it comes to luggage.
The world isn't as scary as you may think
From Cecile of Worldwide Walkers, Denmark
The world isn't so scary after all.
An ongoing lesson during my travels is that the world isn't as dangerous as you might think. Before traveling to a new place, I sometimes hit the wall of anxiety. Anxiety can completely take away the joy of going to a new place and all that's left is fear of the unknown.
My head gets filled with irrational thoughts about what could go wrong, like what if I get mugged and lose my passport? Or what if I get kidnapped? Or worse, what if I die?
I had a lot of anxiety before going to South America because of the high crime rates in some of the areas. Looking back at my trip to South America, I realize I was completely safe the whole time. So stop obsessing over the what if-thoughts.
Truth is, bad things can happen to you anywhere you go. When I travel, I'm constantly reminded that the world is a safe place because the majority of the people in this world are good.
So, if you are battling with anxiety, just do yourself a favor and go on that journey you dream of because once you're there, you'll learn that the world really isn't so scary after all.
Airbnbs are worth checking out
From Veronika of Travel Geekery, Czech Republic
After years of staying at various types of accommodation on my travels, I've learned apartments carry the best value when it comes to truly understanding the local culture and feeling a bit like you belong there.
When renting an Airbnb apartment, you need to not just select an apartment well, but the host too. That way, you'll get a full-on authentic experience just by staying there. Keep away from generic hosts who bought apartments just to turn them into Airbnb rentals.
You can go for a whole apartment or a room only, depending on your budget and social needs. My husband and I usually rent a whole apartment, but still try to stay in touch with the hosts if they are nice and approachable.
I have the fondest memories from Airbnbs in Berlin, when we crashed a Bday party of a neighbor, in Reykjavik, where we talked about Icelandic music and the host made us a playlist for our trip or in Croatia where the host would bring me homemade plum pie when she saw me working on the porch.
Take it one step at a time
From Lana of Lana of Wallflower in Wanderland, England
Travelling with mental health can be very challenging, but also, very rewarding.
One of the biggest lessons I learnt whilst backpacking was to take it one step at a time. This is a phrase that is used a lot, and not one to ignore.
You've just hopped on your first plane alone and about to start 8 months of hardcore travelling. You can't expect to just hop on a motorbike and race around Vietnam straight away.
Plan things ahead, and if they don't go to plan – make another one. Especially when it comes to travelling with mental health, know that you can't rush things.
Research places to rent bikes, the best routes, have a few lessons, take it for a test drive. And always remember that it's okay to make mistakes. It's okay to not feel like you're on top of the world every day. And it's okay to not want to do any exploring every now and then.
Relax. Take a small step every day and think about what you've achieved. You will soon realise just how far you have come.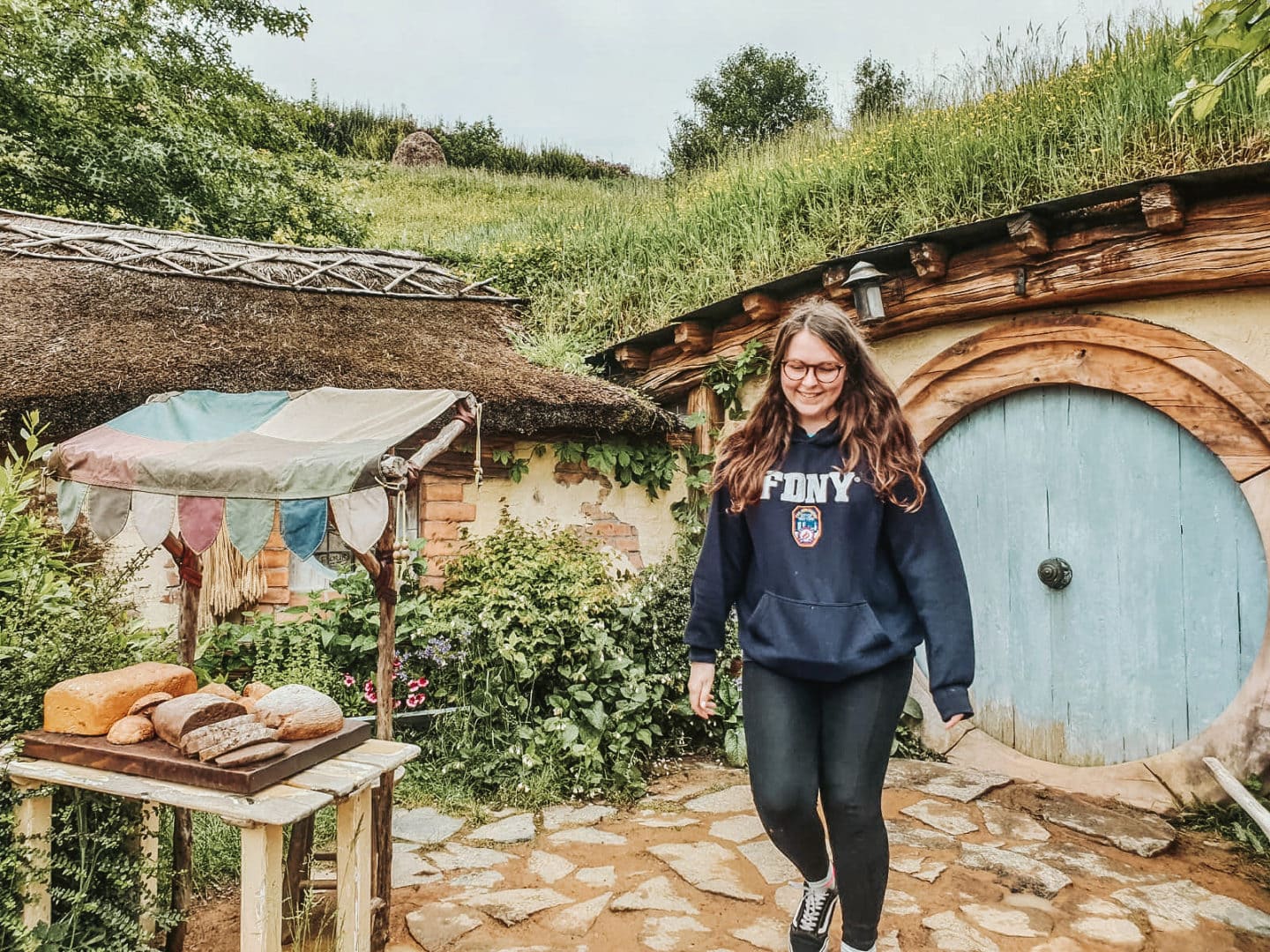 Schedule rest days
I've always felt the need to visit as many places as possible in the time I had, even if that meant I traveled perpetually exhausted.
When my husband and I went on our whirlwind European honeymoon, I didn't want to miss out on anything. We didn't know when we would be back! While we did fit in a perfunctory visit to nearly everything on our list, our aching feet made it hard to enjoy those final few items. After that trip, I aimed to ease the pace when traveling.
On our trip to Harbin, China, I changed how we normally travel by making sure to schedule plenty of down-time. It let us immerse ourselves in the city, and, by the end of the trip, the streets (above and below) Harbin felt like home!
Travel shouldn't just be about getting pictures in front of the right landmarks – taking the time to walk around like a local can make for much better memories! Do yourself a favor by scheduling rest days. Let yourself sleep-in, do laundry, or relax in a nearby café. Not only will it help your sore legs and feet, but it will also improve your trip overall!
Download Maps.Me
From Kristin of Adventures with Ensuite, Norway
We love hiking and our holidays often include a trek. Whilst doing the 4-day Mestia Ushguli hike we relied on information downloaded from the internet and thought we would easily find our way.
But we were wrong and on the first day ended up walking along a long, dusty road rather than through beautiful villages!
During dinner at our guest house that night some follow guests told us they were using maps.me. This is an app that can be used for directions, not only whilst hiking but also when trying to find a hotel or a restaurant in a new city.
The app and the map for the country or city you are visiting needs to be downloaded, so do that at home before you leave or use the hotel wifi. After downloading the map, the app uses the GPS on your phone so it is free to use.
For the remainder of the hike we did not get lost again and maps.me has since become our favourite travel app. It is great for directions in a new city and when you are out walking in the countryside. We now never leave home without downloading the maps for our destinations.
Never trust a travel agent blindly
So it's your first vacation abroad. The excitement is running high. You have everything planned or should I say the travel agent has everything planned. You reach your dream destination. It slowly dawns on you that you are only getting 20 % of the experience that you should have. As you explore more it confirms your belief.
You chose the wrong travel agent.
That's what happened to us when we went for our first vacation abroad to Seychelles.
Trusting our travel agent blindly we focused on other things leaving him to plan the itinerary and the stay. And it was all going perfect till the time we realised that we could have stayed near the best beach in Seychelles for approximately the same price and had a much better experience.
The itinerary was poorly planned, the transportation haphazardly arranged and the must see destinations omitted. Fortunately we still managed to enjoy a lot thanks to the extremely helpful locals though teaching us a valuable lesson highlighting the importance of doing research on finding a reputable travel agent.
Waking up early is worth it
A 3 am call time is not on anyone's holiday bucket list. That's exactly why you should be getting up!
Whether you're headed to a bustling city or an unfrequented hike, getting up for sunrise is almost never something that you'll regret. Having a major attraction like the Eiffel Tower completely to yourself and for a stunning sunrise is one of the best gifts that you can give yourself on your trip!
Worried about the weather ruining the sunrise? It seems that most times I've gotten up for sunrise, it's rained. But even with a few gray clouds blocking out the gorgeous morning hues, having a space completely alone is magical. Especially for photographers and Instagrammers, an early call time is essential and safer. There are fewer pickpockets around and fewer people to get in the way of your shots.
Set up your tripod, strike a pose, and enjoy the view!
Schedule time with your kids
From Casandra of Karpiak Caravan, British Columbia
Traveling with our children has been so rewarding for our family but it has required us to adjust our expectations and change the way we spend our travel days.
One of the most important lessons we have learned while traveling with our children is to make sure that we schedule a block of time just for them each and every day. We have traveled all over the world and whether we are on an educational adventure in Normandy or surfing in Tofino, we always stop at a playground or another child-friendly spot to let them run loose and just be kids.
This way, my husband and I get to have our time in the day to explore and our kids know that they will have their own time too.
Arranging our travel days requires some planning and discussions about how each day will be organized but our kids know now that when we travel, they will be doing some "adult" exploring but there will always be fun things for them to do too!
Don't overplan
Traveling definitely teaches us lessons along the way, especially if we are open to learning them.
I have always been an avid planner. I love researching everything to see, do and eat in a particular location before we go. But the problem was that once we arrived at our first destination, I couldn't relax or truly be present in the moment as I was so busy thinking about our next stop and if we were "making good time."
I was so adamant that we needed to see and do everything on our list that it ruled out the chance to be spontaneous and allow the day to guide us.
Not being fully present made me miss out on truly experiencing the area. I thought I was a good travel planner but I realized I was stressing out my travel companions as I unconsciously tried to hurry everyone along. I now prepare a loose itinerary and to just see where our adventures lead us!
You learn a lot about yourself from solo travel
By Or of My Path in the World, Israel
I've learned so much while traveling, but some of the biggest lessons are actually related to me traveling on my own. I'm very organized, resourceful, and in control, so I was never concerned about planning my trip or getting lost or anything like that. But as an introvert, I thought I'd be a little scared and too shy to meet other people while traveling.
I don't know if it was my survival instinct kicking in or the fact that I didn't have my friends and family to stick to, but it turns out that because I was alone, I was actually more open to talking to others, and I felt confident while doing that. I wasn't shy when I had to ask for help, I actively tried to make new friends on some occasions, and I had some memorable moments with other travelers and locals.
Thus far, I've only traveled alone in Spain, so I'm very excited to experience this side of solo travel in other countries in Europe.
Bravery
Bravery is something I learned by pushing myself past my limits while travelling. I'm absolutely terrified of heights but travelling has helped me face that fear many times. I learned that the experiences in travel are well worth the discomfort and fear.
I've kissed the Blarney stone in Ireland, I've cliff jumped in Greece, I've walked the roof at Sacre-Coeur in Paris, and other similarly terrifying experiences. It wasn't until I was several hundred feet in the air while parasailing behind a speed boat in Greece that I could define what motivated me to participate in these terrifying endeavors. As I clung to the straps that connected my harness to the canvas parasail I acknowledged the underlying lesson I had learned while traveling – bravery.
These experiences were incredible but had taken a lot of personal courage and bravery to face. I had to learn to push myself to that level to have those once in a lifetime incredible experiences, but perhaps learning to embrace that sense of bravery itself made it all worthwhile.
Appreciate where you're from
From Dorota of Weekendowka, Poland
The biggest lesson I've learned during my travels abroad is, paradoxically, to appreciate my own country more.
I come from Poland and I've been living here my whole life. Everything here always seemed familiar and so… ordinary. Traveling abroad was exciting – I could finally see something different! Different nature, different architecture, get to know new cultures.
But after a few years and 20+ countries visited I realized that as much as I love traveling abroad, I appreciate all the wonders I see in my own country now.
Poland has so many places which are actually breath-taking! It surprised me why I didn't appreciate it before. I've even started the second travel blog about weekend trips in Poland specifically, in addition to the blog I've already had for a few years about my international travels.
Traveling abroad gave me more context and comparison and taught me to look at my country with a fresh look. It does not seem ordinary anymore. I can confidently say that it is beautiful!
Travel light
One of the most important lessons I've learned on my travels has to be to travel light- at all costs! Life on the road is ten times easier when you've got less stuff and less weight to lug around.
Unfortunately, I learned this the hard way…
The first time I properly went travelling on my own I had an enormous 70L backpack (stuffed to the brim), a daypack (also stuffed full), and a little carrier bag with my hiking boots in it (because I had nowhere else to put them!).
Needless to say, it wasn't a comfortable trip. In fact, it was so uncomfortable that I sold or gave most of my possessions away half way through it!
Since that trip I've made it my mission to pack as light as I possibly can. Not only is it less painful on the body, but it makes the whole process of travelling simpler too. Packing and unpacking becomes less of a chore, transporting everything from place to place becomes a breeze, and it's easier to keep track of your possessions too (read: you're less likely to lose anything!).
It's ok to take time off
From Cass of Cassie the Hag, UK
As someone with chronic anxiety and depression, among other mental health issues, something I've learned in my 2+ years of solo travel is to put my health first on the road.
Since so much travel information is designed for more extroverted or neurotypical people, I put too much pressure on myself to fit in with the 'empowering' solo female traveller stereotype I admired.
I felt lazy spending days in bed when suffering from fatigue, and like I wasn't travelling 'properly' when I spent weeks alone, seeing other backpackers dine out together from afar. This isn't to say I didn't meet awesome people and have memorable experiences throughout my trip! Rather, I was pushing myself to do things even when suffering, which led to big mental crashes.
Over time, I've learned it's OK to take time off!
At the beginning of my trip, I put budget before my mental health, whereas now I'll prioritise eating nutritious meals, getting a private room if I need one (read my tips for surviving hostels as an introvert here), or spending a little more money for an amazing experience when the DIY version is proving too stressful.
This lesson crossed over to my non-travel life; now I'm working full-time I'm putting my savings into health services – I can always save for travel again later, right?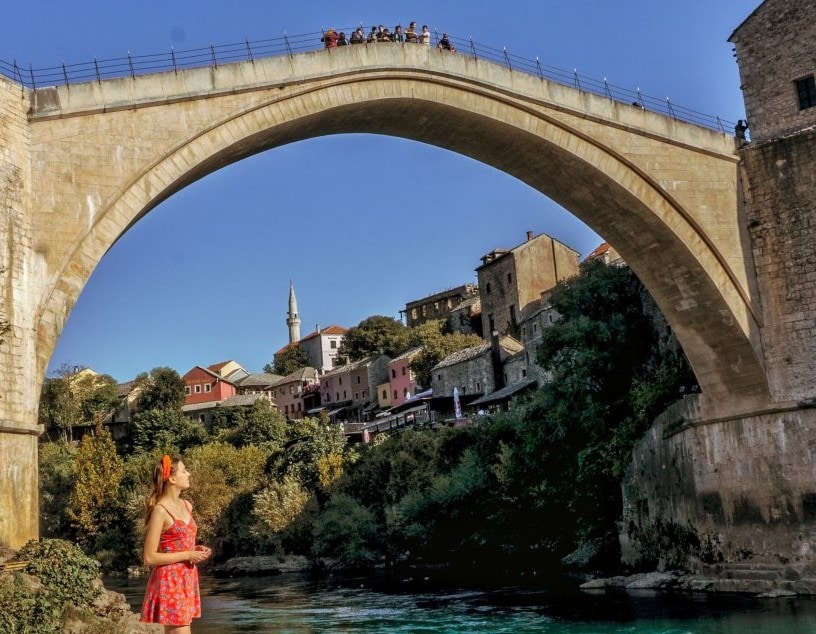 Get to the airport early
From Sara of WanderMoore, Michigan
One of the biggest lessons I have learned so far on my travels is ALWAYS arrive at the airport early. The recommendation has always been to get to the airport about 2 hours in advance. Over the years, I have tested this recommendation several times.
On one occasion my flight was leaving out of Detroit early in the morning so I thought there was no need to get there 2 hours in advance. Fast forward to me running full speed through Detroit Metro to make my flight just in time. No snacks or bathroom break for me.
Next, on a flight leaving out of Chicago our bus (we had a large group) got stuck in traffic and we did end up missing our flights. It was not fun at all. Rescheduling was a pain and very stressful!
I am here to tell you- just get there early! Make sure to take weather, traffic into consideration as well. Don't miss your flight like I did.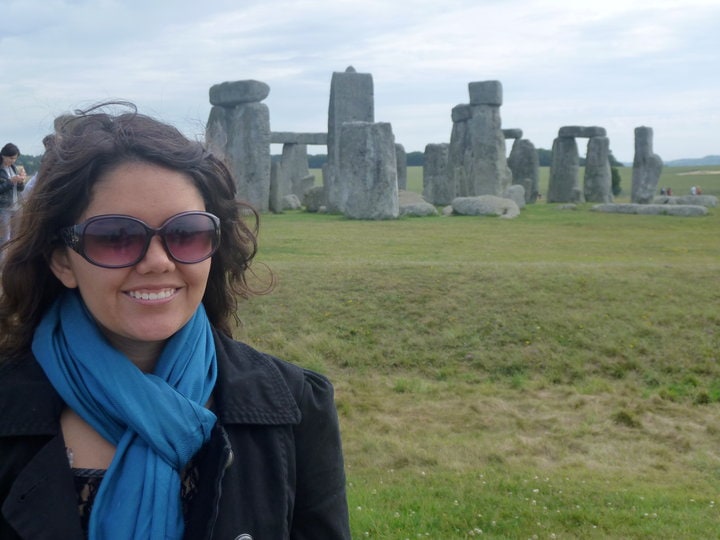 Final Thoughts
So, what do you think? Are any of these travel lessons relatable, or do they change the way you think about travel? What have you learned during your travels? Do you think travel is one of life's greatest teachers? Leave a comment below!
Pin it for later!