With Mother's Day around the corner (May 14th in North America this year, make a note!), it can be tough to find a gift for mom when she's done so much for you!
This is something I struggle with every year, not because I can't find anything, but I can't find anything that's good enough!😩
My mom is one of my best friends travel partners (hi, mom!) and I really miss our adventures together ever since the travel restrictions were imposed. One of my favourite things to give are travel-related items, because I know they'll be put to good use!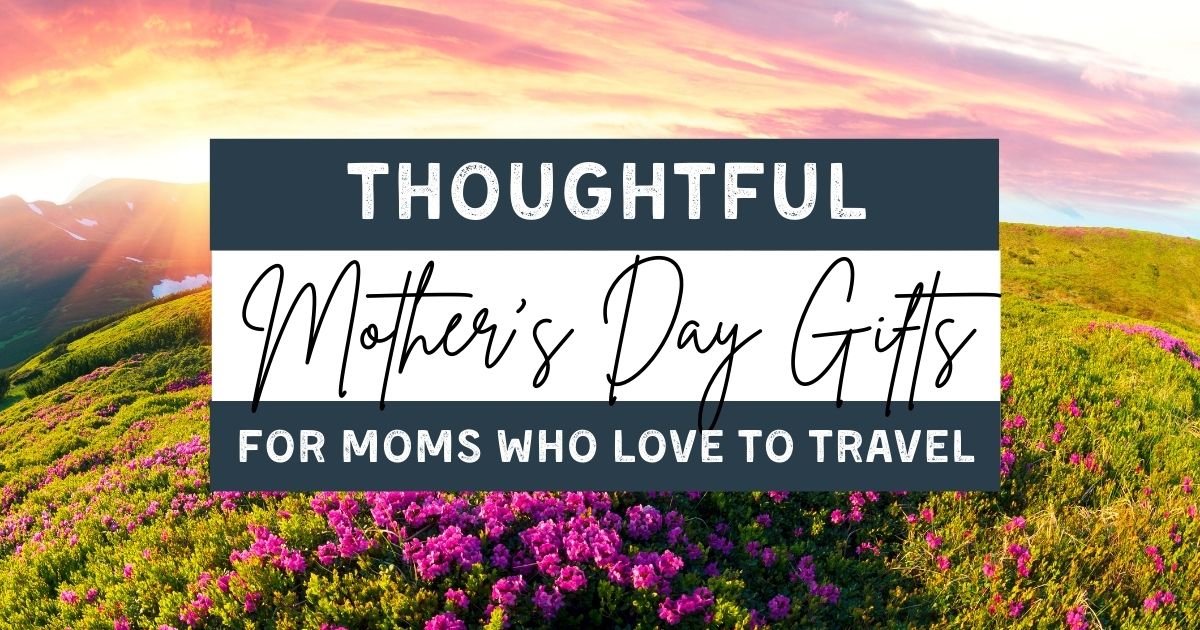 While I'm not a mom (does being a cat mom count?!) I'd be happy to receive any of these thoughtful gifts! Whether they're gifts to use a home or for the future, practical gifts are my go-to. I'm also a fan of sentimental pieces, or ones that can be used or consumed.
So – are you looking for some travel-related ideas of what to give mom this year? Here's some to get you started!
This post contains affiliate links which means I earn a small commission when you purchase through one of these links at absolutely no additional cost to you. Feel free to read my disclosure policy! Thank you for supporting my blog!
A Travel-Inspired Scarf:
How adorable is this passport-stamped scarf? I'm actually considering getting one for myself haha.
This vibrant infinity scarf is the perfect accessory and can be worn numerous ways!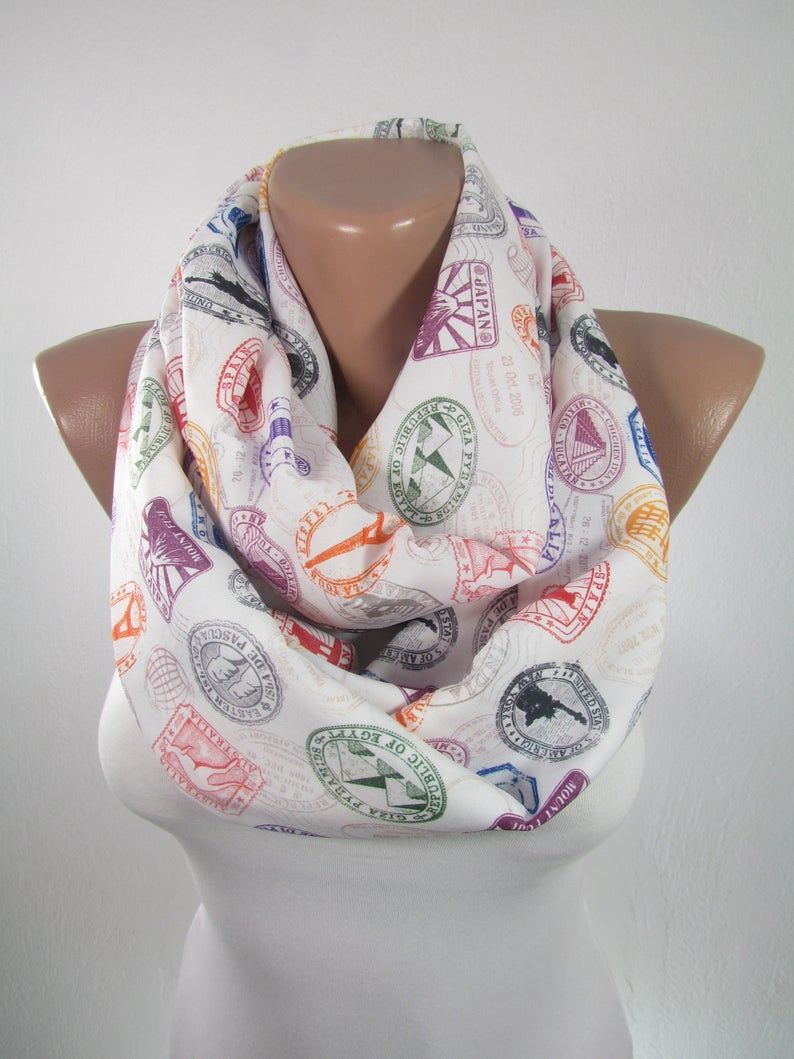 Anti Theft Scarf
Or – there's an option which is perfect for a travel scarf, when we can actually travel again!
There's a concealed pouch for items to protect against theft and they come in a variety of designs.
Garland made from a map of your travels
I really love this touching gift idea. You can get this garland made from places you've traveled together, or where you're from.
It's eco-friendly (and comes in biodegradable packaging, too!) and made from vintage maps.
For the long distance
Custom print of you and your mom
This fully customizable print is the perfect sweet gift for your mom!
I saw this and thought it was perfect for a mother-daughter travel duo.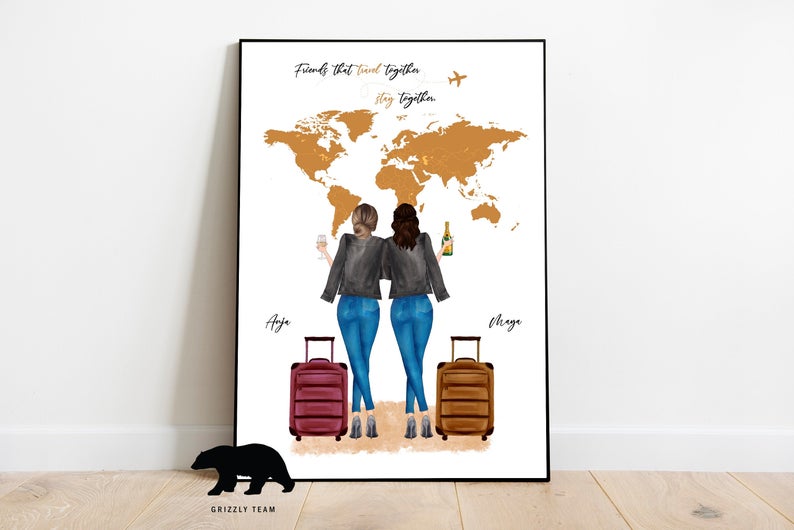 Make your own photo book to send to her from Shutterfly.
My mom is honestly such a pro at making amazing photo books to send to family members. It's an amazing way to relive memories, and makes a great gift for those near (or far!).
Shutterfly has a ton of sizes to pick from, and there is always some type of discount on!
A travel tumbler
I love these sweet, thoughtful gift ideas that she can use. You can either get her a travel tumbler…(I use ones like these for work all the time!).
This is a perfect (and practical) gift, especially if you aren't near each other.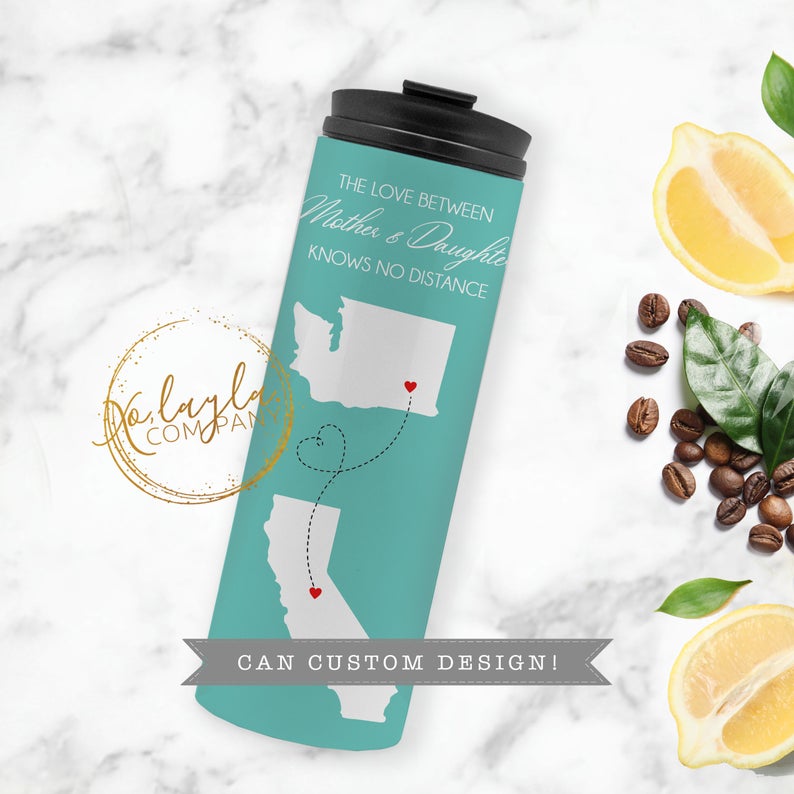 Or a mug for at home
I'm a self-proclaimed mug hoarder. Dana made me put half of them in the basement because they're taking up too much room, but I think this is absolutely adorable.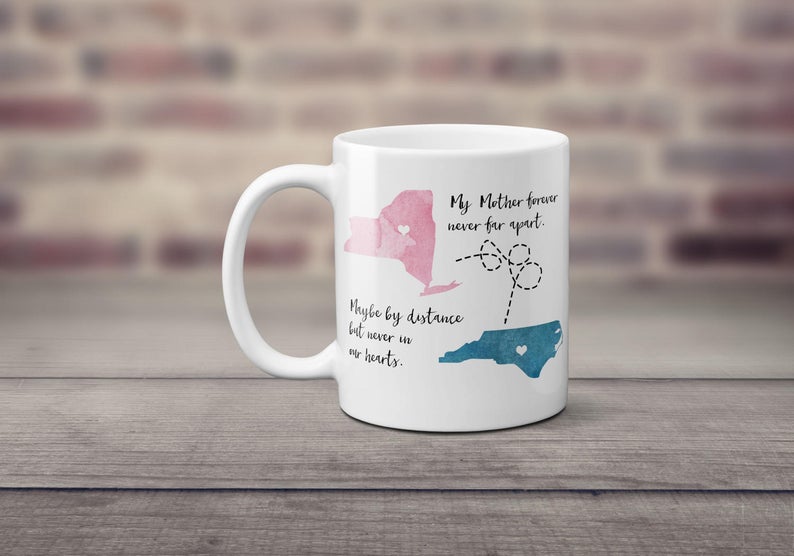 Or some custom wine glasses!
You can't go wrong with these, either!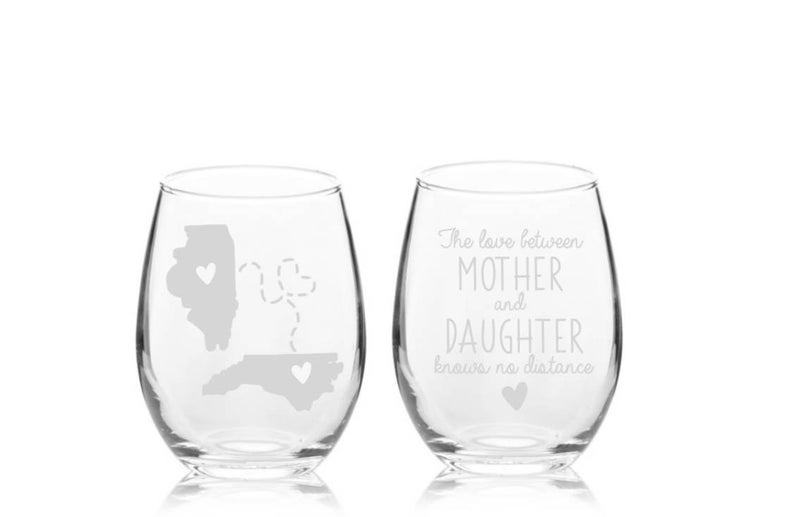 World Locket
People can get picky with jewelry, but I fell in love with this locket as soon as I saw it and might even get one for myself.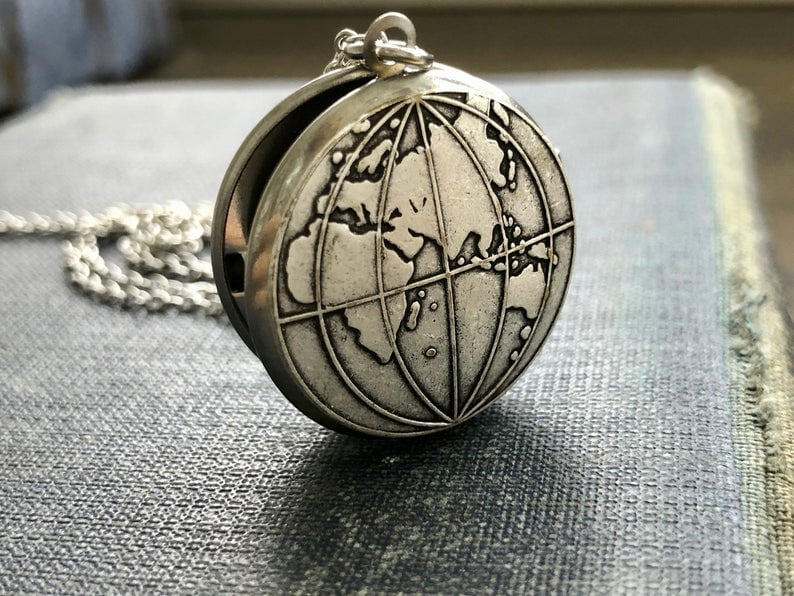 For at home
A Spa Day
Who wouldn't love an afternoon at the spa being pampered?
Are you local in the Niagara Region?
Spa on the Twenty, White Oaks, the Secret Garden, and the 100 Fountain Spa are all amazing!
Alternative option: Give her a gift card from WaySpa (Canada) or Spa Finder (USA) and let her choose her ideal spa location!
Gift cards to her favourite restaurant
You really can't go wrong with food, especially if it's different cuisine from around the world! If you're in the Niagara Region, some awesome places to visit are Casa Toscana, the Blue Mermaid, Pearl Morrissette, or the Good Earth.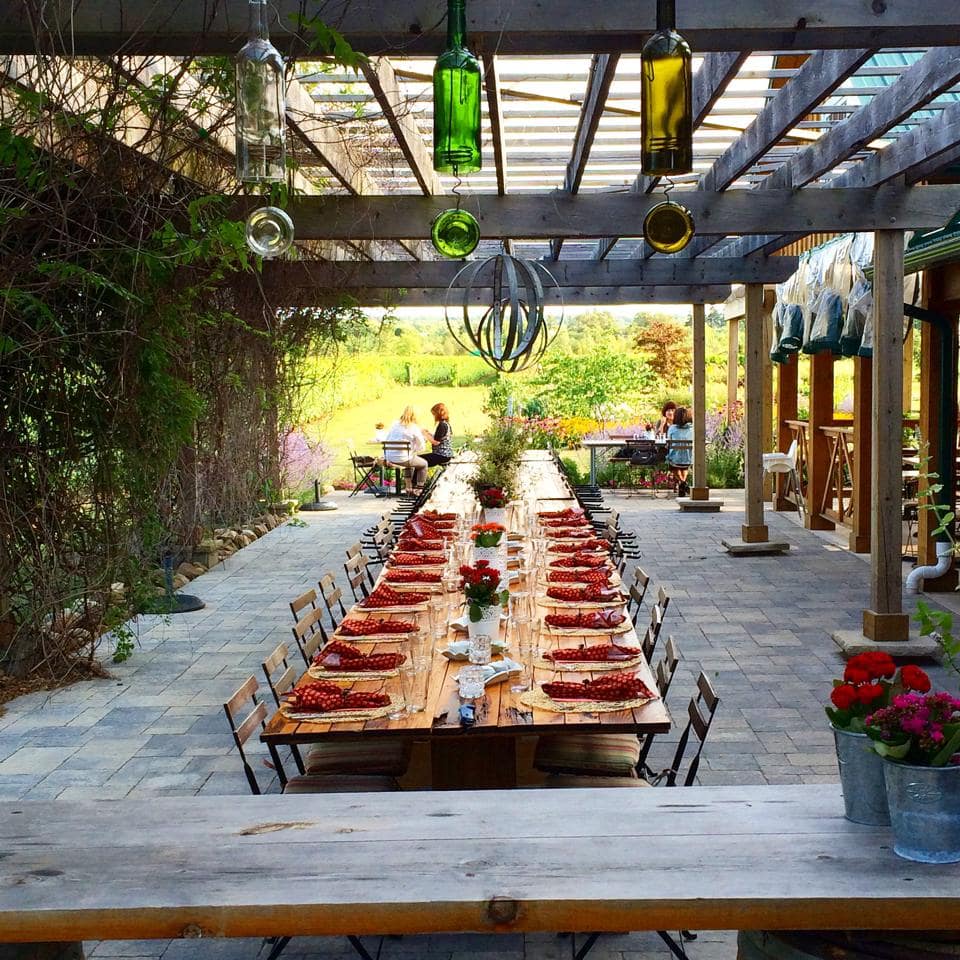 Books that inspire wanderlust
Nothing beats a good book to help you escape to another time and place.
There are so many incredible options out there, but here are some of my favourites!
A candle that reminds her of home or her favorite place
These natural soy candles with cotton wicks come in a variety of scents that will remind her of vacations, or home! These "Homesick Candles" pay homage to a specific city or country with a fragrance that captures its essence. For example, the Canada candle smells like Double Doubles and buttery pancakes with maple syrup!
Whether it's reminding her of the Beach Cottage, Grandma's Kitchen, or Miami, if she can't go to her favourite destination, you can bring it home to her.
For future travels (for for a staycation!)
These small jewelry boxes are the perfect solution for those who travel often, even for local staycations! If mom is the type to have lots of jewelry, having a dedicated case for it is a smart idea.
I should too – because anytime we go anywhere they end up in a Ziploc bag! 😂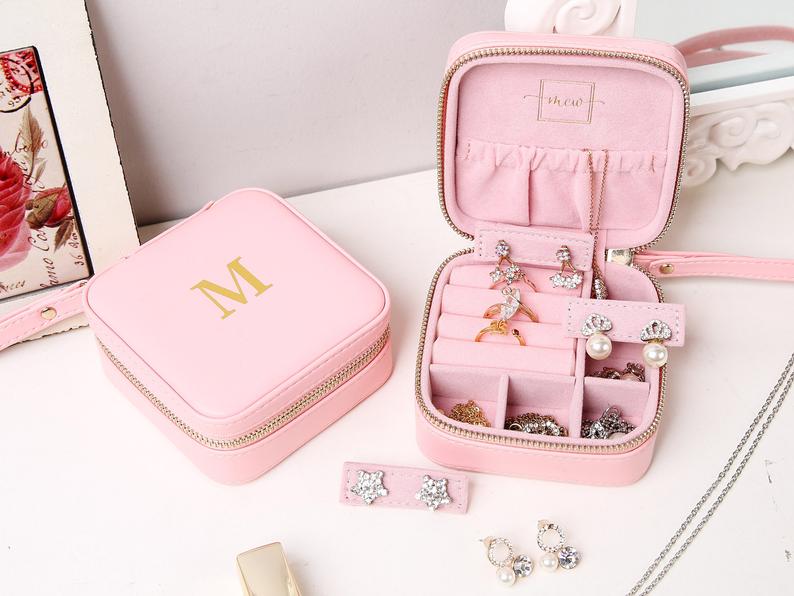 Wet bikini bag
These are amazing and I wish I got them sooner. Perfect for hotel stays or heading to the beach, wet bikini bags means you don't have to let your bathing suits dry before heading home (so no need to panic about airing them out in time!).
They're small, portable, and come in a ton of designs.
Towel clips
I really adore these beach towel clips. We recently started travelling with them and they've made a world of difference, and they are so much fun!
We all know how windy it can get by pool or beach – these packable items will make sure her towel stays put!
Passport holder
Yet another practical item that keeps everything organized. I know moms are usually the epicenter of all-things-important while travelling, so she may as well have something to keep the documents together!
A super light travel yoga mat
The Manduka eKO SuperLite Mat weighs just 2.2 lbs! Perfect for on the road or at home, this travel yoga mat folds down to just 1.5 mm thickness!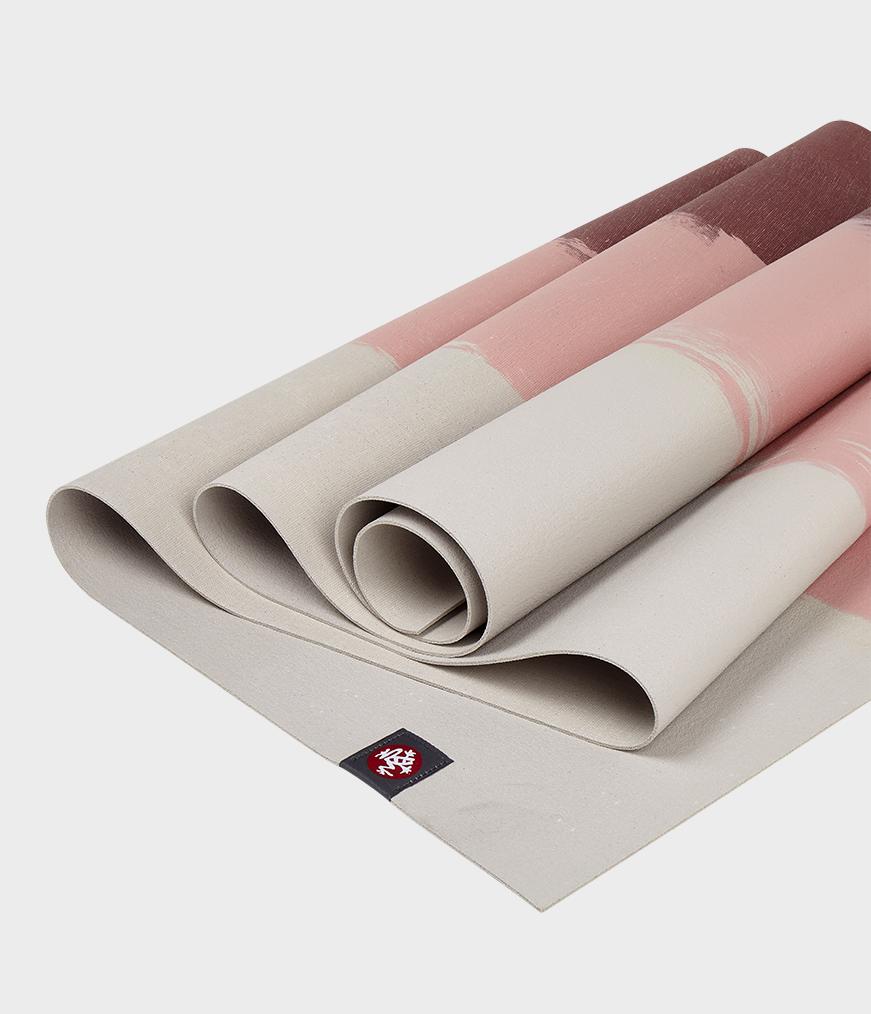 Travelon Anti Theft Bag
Yet another idea that I need to get for myself! These bags are perfect for travel because they're fastened in such a way that the zippers can't be opened! And, with RFID protection, no need to worry about any credit card hacking, either!
Related Posts
Pin it for later!