Travelling on a budget? Do you think travelling is expensive? It doesn't have to be. There is a common misconception that you have to be loaded to be able to travel. Not so!
If you're on a budget, you just have to learn how to travel smarter (and maybe not stay in that hotel where you can feed giraffes during breakfast)!
We recently planned a trip to Rome for about half of what it would've cost to go to an all-inclusive in Mexico for a week – including flights. Surprise! Bet you didn't think that was possible, did you?
If you know how to plan effectively and budget your money, you're able to snag some incredible deals and pocket that extra money for a nice meal or experience, or put aside for another trip.
There are many ways you can travel on a budget, and I am all about saving money where I can. With these easy tips, you can too!
1. Be flexible
Let your budget determine your destination. If you have your heart set on a certain city or country but really can't afford it, often there will be a similar place to go for a fraction of the cost. Research inexpensive cities to travel to – and often times they are underrated, and accommodation, meals, and activities are less expensive compared to tourist hotspots.
One of my goals one day is to make a list of cheap places to travel to, put them in a jar, and randomly pick one, because you're going to have a memorable trip no matter where you go!
2. Don't book during peak season
It's tempting to book during warmer months, around holidays, or school breaks, but often times this means more crowds, more sold out places to stay, jacked up prices, expensive flights, and packed restaurants (need I go on?). Off-peak travel can have its benefits too, and allow you to soak in the atmosphere more or maybe take in some experiences you'd never otherwise get.
Travelling during peak season may be more convenient for you, but there is a better chance of getting tickets for the things you were travelling to see in the first place. Look to travel just before or after peak time to still reap the benefits of weather or available options for bookings.
3. Watch your flight prices
Finding a cheap flight is half the battle when it comes to budgeting for a trip. With apps like SkyScanner, you can track flight prices and get notified of when they drop, so you can be assured you're buying at a good time. SkyScanner will also find the cheapest time for you to travel during any given month.
What I love about SkyScanner is the ability to put a flight to "Everywhere" and it will show you the cheapest flight options. You can even select the cheapest month as a criteria if you aren't committed to a certain time frame.
Weekdays are generally a better time to buy flights than weekends, and even certain days of the week can offer less expensive flights. In my time in researching flight prices, I've found better prices on Tuesday and Wednesdays compared to any other day of the week.
Google Flights and Hopper are other great options when it comes to flight price tracking and will also notify you of any fluctuations.
Travelling as a student? Check out these tips on how to travel as a student (even if you're broke!)
4. Explore your accommodation options
Don't just stick to hotels – there are plenty more affordable options on sites like Booking.com or Airbnb.
Booking.com offers budget-friendly options to book and cancel for free, so there won't be any upfront costs. Often times the value for money is way better compared to staying in a hotel, so research your options!
Airbnb is a great alternative to hotels. It gives you your own space (you can opt for an entire apartment/house/room/shared bathroom, etc.) so there is something for everyone and all budgets. What I love about Airbnb is I usually find places to stay right around where I want to be.
If you want to stay by the Trevi Fountain in a hotel, you're looking at big bucks. Staying in an Airbnb can offer you incredible views at a fraction of the cost, most times!
5. Travel light – bring a carry-on only
Luggage fees add up! Opt to travel light – see my post on how to travel with a carry-on only! Save some money here and learn how to pack effectively and only bring what is absolutely necessary.
Check with your accommodation to see what they offer in the way of toiletries, and if you are staying for an extended period of time, look for laundry facilities close by.
I travel extensively with just a carry-on, especially to all-inclusive resorts. Wondering what to pack? See what to bring and grab your printable checklist!
6. Research food options ahead of time
I'm a planner. I love to research local restaurants and menus before going anywhere so I can get an idea of the price range. Having a budget in mind will help you gauge how much cash to carry with you, and what places you can reasonably afford to eat at.
Don't pick the first place you come across – wander around to see what else there is. And – as much as it sucks – watch the alcohol intake, because we all know how much that can add up quickly on your bill.
Ask a local where their favourite restaurant is! Guaranteed it won't be the one right by that popular tourist attraction. Walk a few blocks away and you'll find a more reasonable place to eat.
Check out a local market. When we go somewhere new, we love wandering around in grocery stores and through markets, ogling all the food we can't get at home. If you have your own accommodation, bring something back to your place to eat at a fraction of the cost of what it would be at a sit-down restaurant.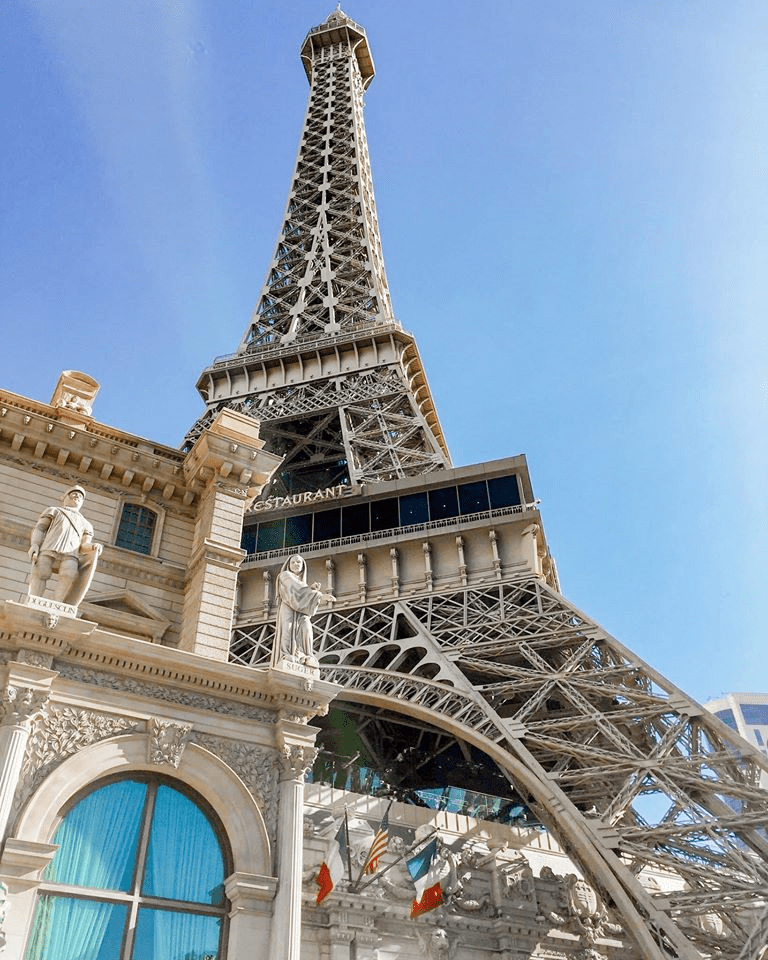 7. Check out free things to do
One of the best things about travelling anywhere is the amount of things to see and do without paying a penny.
Walking tours
The incredible thing about a lot of big city travel is the amount of FREE walking tours available to take part in! Yes – they are absolutely free, but the guides operate on a tip basis, so depending on how worthwhile and informative you found the tour, you can tip accordingly.
I actually prefer this method of seeing a city, because you probably wouldn't come across some of the things you'd see and you'll get a lot of good recommendations from them as well. You can sign up on sites like FreeTour or GuruWalk. Go based off of reviews from others. They'll tell you when and where to meet and how long the tour takes.
Museums
Many cities offer free access to museums on certain days of the month or holidays, and many offer free admittance anyway! Visit tourism sites for where you are travelling and you will be able to find which places you're able to go, and when, without paying a cent!
Heading to London? Check out their 27 free museums here. We visited the Imperial War Museum on a rainy day during our last visit and it's a great way to pass the time and learn something along the way!
Italy recently started offering free admission on the first Sunday of every month. Check out the list here.
Landmarks
On many of our trips we've just enjoyed walking around the city and taking in the views for free! Take advantage of famous landmarks and walk your way around town (if feasible, which most places are). You see way more walking than when in a car, so be sure to pack a comfy pair of shoes!
Final Thoughts
With these easy tips, you can stretch your hard-earned money (and maybe even travel more often). By making some simple adjustments and being open to travelling to wherever your budget will allow, you'll be able to get the most bang for your buck. What other travel budget tips do you follow? I'd love to know!
Looking for more budget travel tips? Check out this list of 120+ pro tips on how to travel on a low budget!
Pin it for later!
Related Posts