Heading out on a safari but not sure what to pack? Packing for a safari in Africa can be a bit daunting: you're travelling half way around the world with no idea what you're about to experience!
Being prepared for a safari with a few key items will ensure you have everything you need to enjoy yourself and capture all of the incredible moments.
Without a doubt, the highlight of our trip to South Africa was our safari at Kruger National Park. There really are no words to describe how exhilarating and awe-inspiring it is to see the wildlife in their natural environment just a few feet in front of you.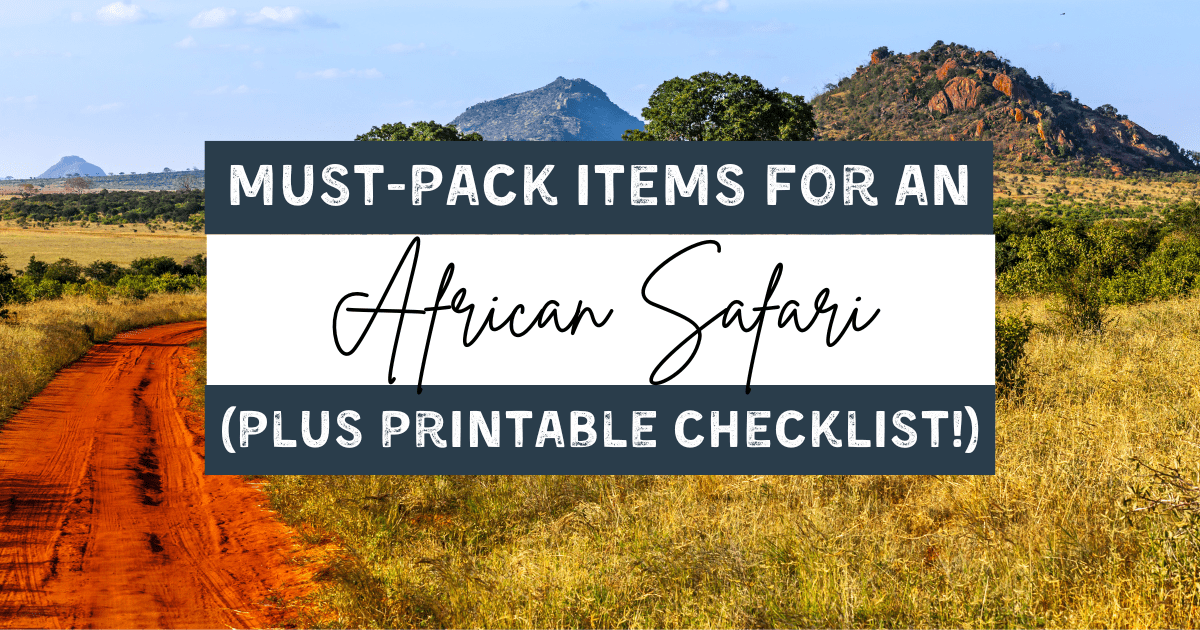 This post contains affiliate links which means I earn a small commission if you purchase through one of my links at absolutely no additional cost to you. Feel free to read my disclosure policy. Thank you for supporting my blog!
We had a full 8 hour open game vehicle safari which allowed unobstructed views of our surroundings. What was great about this vehicle was it had 3 tiers so you weren't looking at the top of someone's head and everyone could see everything. We didn't know where to look there because was so much going on!
I'm a planner by nature – so even before we left home I knew I would've wanted a few things while at Kruger. Some of these items we ended up sharing with others in our group!
This list is inclusive to all safaris, and most of these you'll already have at home so there's no need to invest heavily in something you may only use a few times.
Be sure to download your printable checklist below!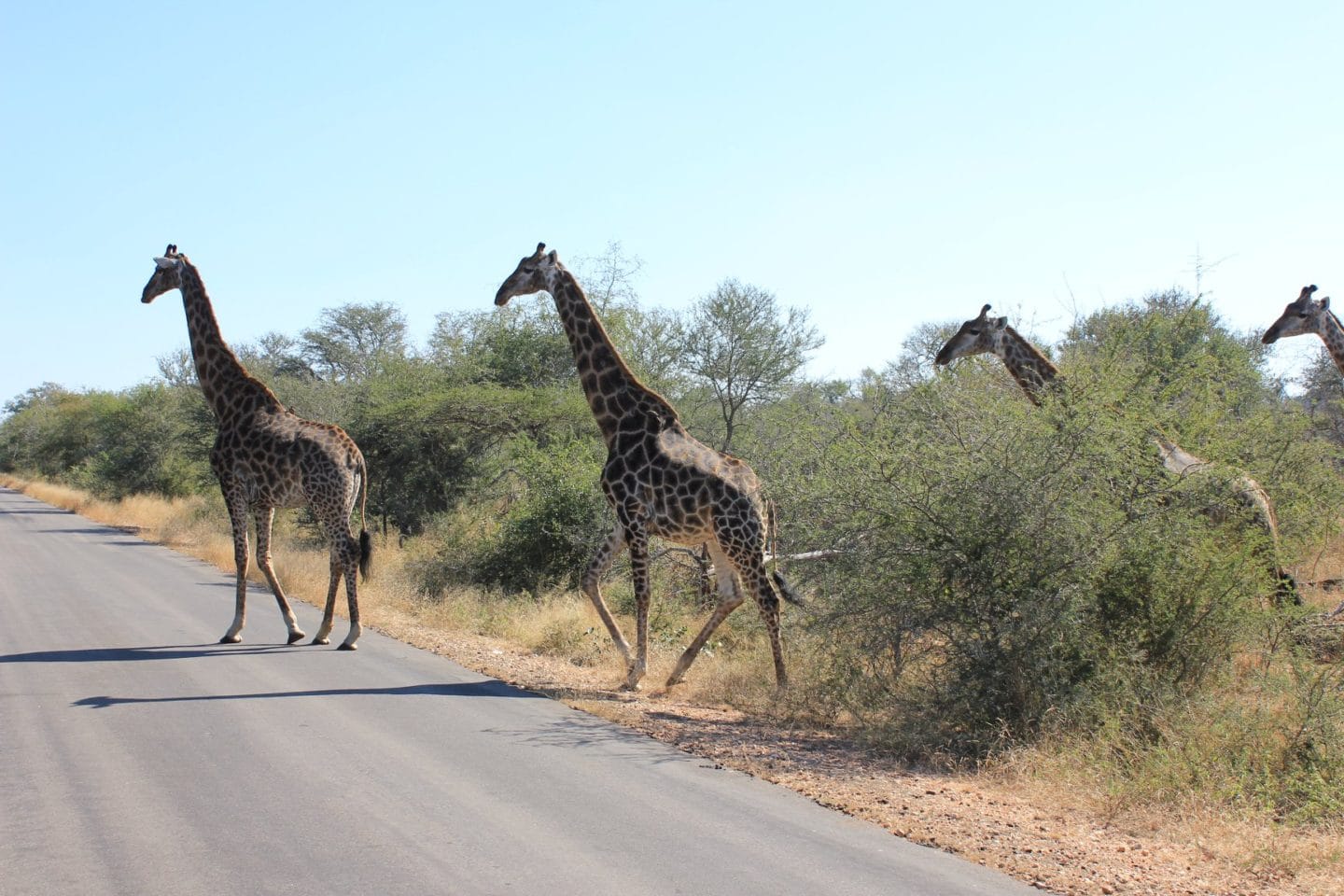 Be prepared for your safari with these must-pack items!
1. A decent camera
This goes without saying that in order to get some quality photos, you need a quality camera. I took a lot of my shots with the Canon Rebel, but I wish we had a lens to capture even more up-close shots. I also used my iPhone for a lot of the pictures and videos – so I could use them right away for social channels.
I'm currently researching a new camera, so if you have any suggestions please let me know!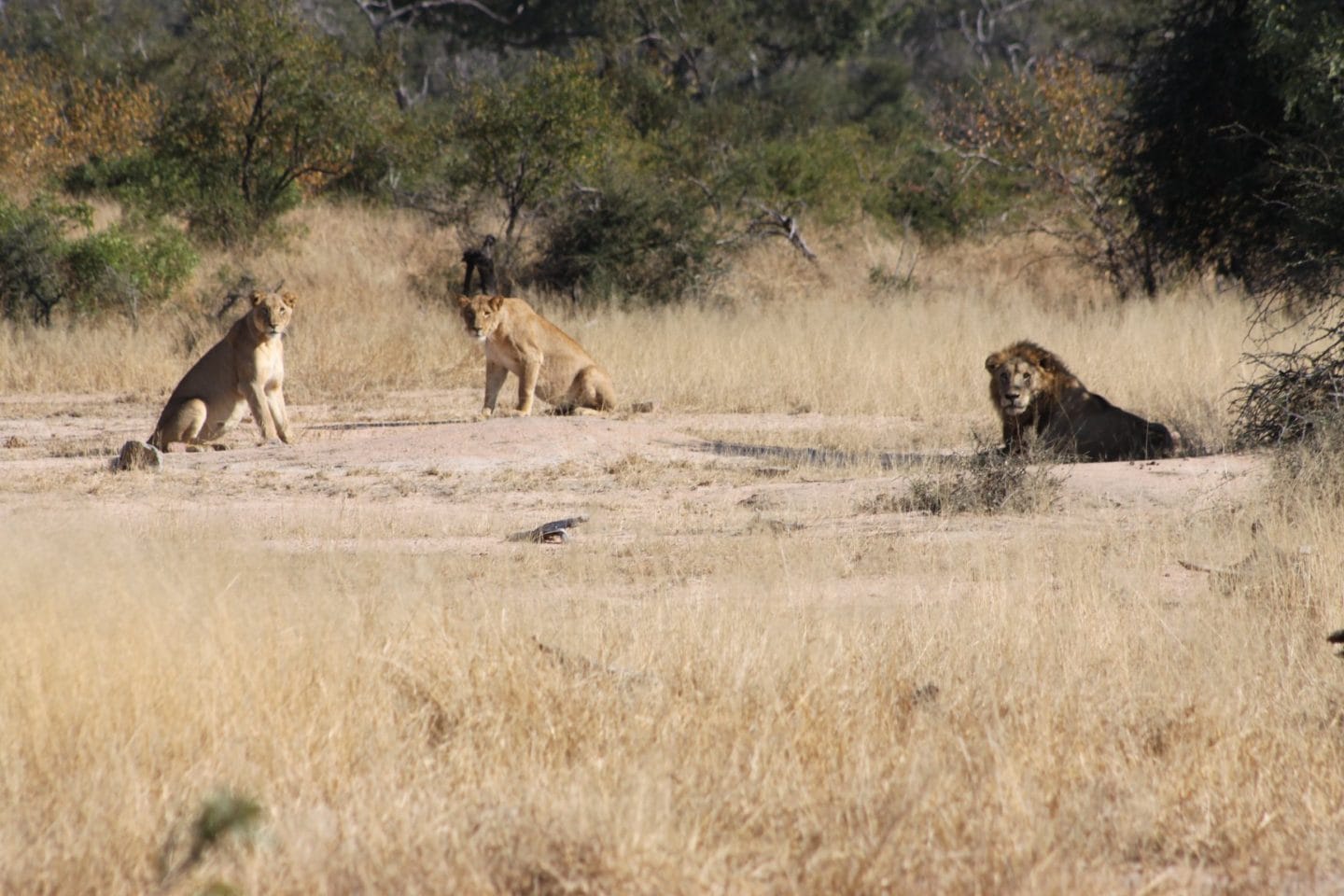 2. Binoculars
Don't assume you will be able to see everything up close, and while it isn't crucial you bring a pair, without these it would've been nearly impossible to see some of the animals, or their faces! We were able to see a leopard's face hidden in the brush grooming himself, a white rhino baby with its mom and dad at dusk, and lions feeding on a giraffe from about 200 yards away clearly with our binoculars – a sight most don't get to see!
We shared ours with others in our vehicle – so I highly recommend bringing a pair.
Play around with it at home before you go – they can take some getting used to.
3. A small day pack
Another easy to pack item and easy to wear and store, a travel day pack can keep all of your belongings together and organized. I decided last minute to bring mine and I'm glad I did. You aren't given a whole lot of room in the vehicles, so keeping your belongings in one place and easily accessible makes it simpler to switch seats and move around.
4. Battery backup/ Power Bank
This is huge! I wasn't as worried about our camera battery since it IS long life, but we had a second one in our day pack. What I would recommend to everyone is getting a power bank for your cell phone if you choose to take photos with it. I don't go anywhere without mine now.
5. Extra memory cards
You'll be surprised how many photos you're going to take. I always take multiples of the same shot because that's just how I operate 😂. Make sure your cell phone has enough storage for photos too. I signed up for iCloud storage for a minimal monthly fee (and now have over 23000 photos on my phone).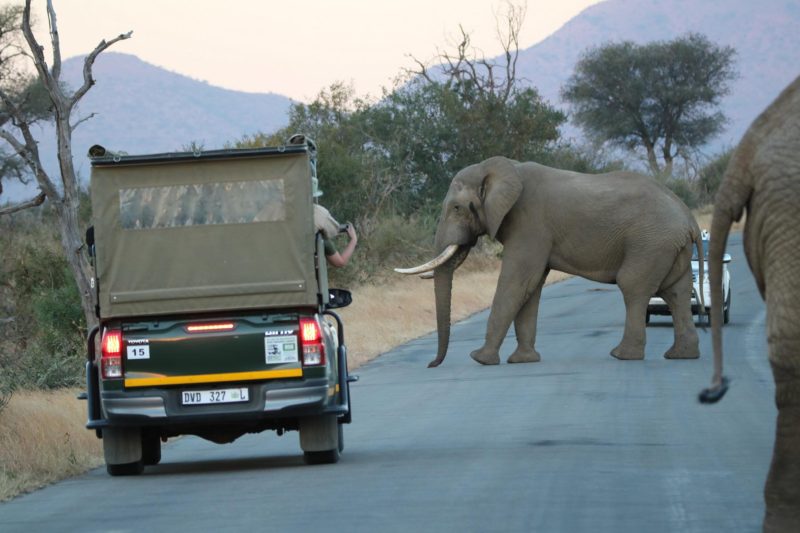 6. Power adapter
A few years ago we bought an all-in-one adapter (instead of individual pieces) and it's been a lifesaver in the way of space and helps us make sure smaller pieces aren't left behind. Picking one with multiple charge ports can allow you to charge a few devices at one (Dana and I shared one). Bringing this is useful if you are staying overnight at Kruger so your devices will be charged for morning.
If you are traveling with Mafigeni, they offer these adapters in their rooms.
7. Scarf
This is especially important if you are in an open game viewer. It may be warm standing in the sun, but when you're traveling down the road at 60 kph, you're going to want something to cover your neck and face.
A lightweight one like this is easy to pack and can be worn numerous ways.
8. Jacket
Bring one even if it's a warm day – you're going to need it! Layer your clothes for added warmth. I get cold often and was so thankful I packed a heavier zip up.
Our early morning safari had blankets which we were SO grateful for. It was freezing at 5 am but that was one of the highlights of our entire trip.
9. Sunglasses
This one is dual purpose. Aside from the obvious, sunglasses can also help protect your eyes against the wind and any dust you encounter during your journey. Wind burn hurts!
10. Hat
You may want to consider one that fastens underneath your chin so it doesn't fly off (often times I had to hold mine down!). My favourite hat that I wore and still wear almost daily is this one with a higher cut-out for a ponytail.
11. Sports bra
It's probably not one of those things you think of, but I lived in mine for 9 days and I'm so grateful! The main roads at Kruger are paved, but there are a lot off-the-beaten-path routes that aren't and you could be in for a bumpy ride. Save yourself some pain and bring some comfy sports bras.
The Puma seamless ones are my go-to.
12. Lip Balm
A trivial item that can really helps protect against wind burn and chapped lips. Opt for one containing SPF.
13. Money
This one shouldn't surprise you. There are shops and restaurants at Kruger where you can buy snacks or souvenirs. We bought a guide book for about $17 Cdn to help identify what we saw (and showed everyone at home). I paid with my credit card because it was our last day and I didn't want any change, but cash can be great for smaller purchases like snacks or water, or to tip your safari guide.
The South African currency is the Rand – and it is absolutely beautiful! I remember going to pick it up from the bank and the teller was in awe. If I still have some I think I need to frame them 😂 (until next time)!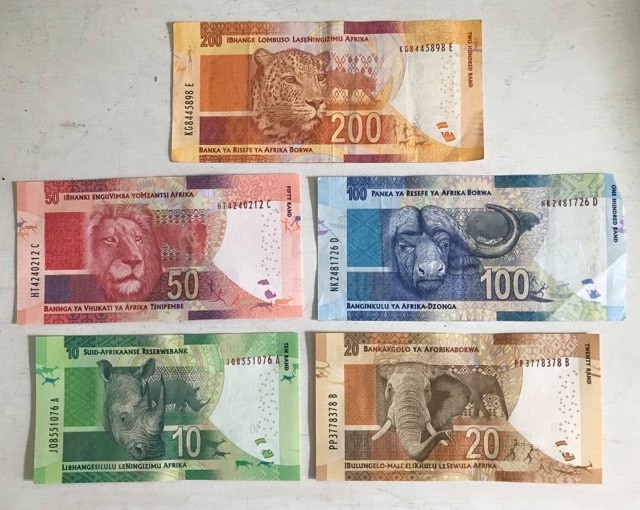 Just a tip to base your clothing items on muted, neutral colours so you "blend in". All of the items we packed were versatile and could be worn with any piece in our sitcase, which helps cut down on luggage space too.
Since you'll be in the vehicle most of the day, you don't necessarily need to pack hiking shoes unless if another part of your itinerary involves hiking or walking over uneven terrain. I wore mine for the first day of our entire trip with Mafigeni and ended up wearing sneakers the rest of the time.
You should be fully prepared with these items and many of these don't take up a lot of space and will easily fit into a day pack.
Have you been on a safari? Let me know what other items we should bring for our next trip!
Download your printable checklist here!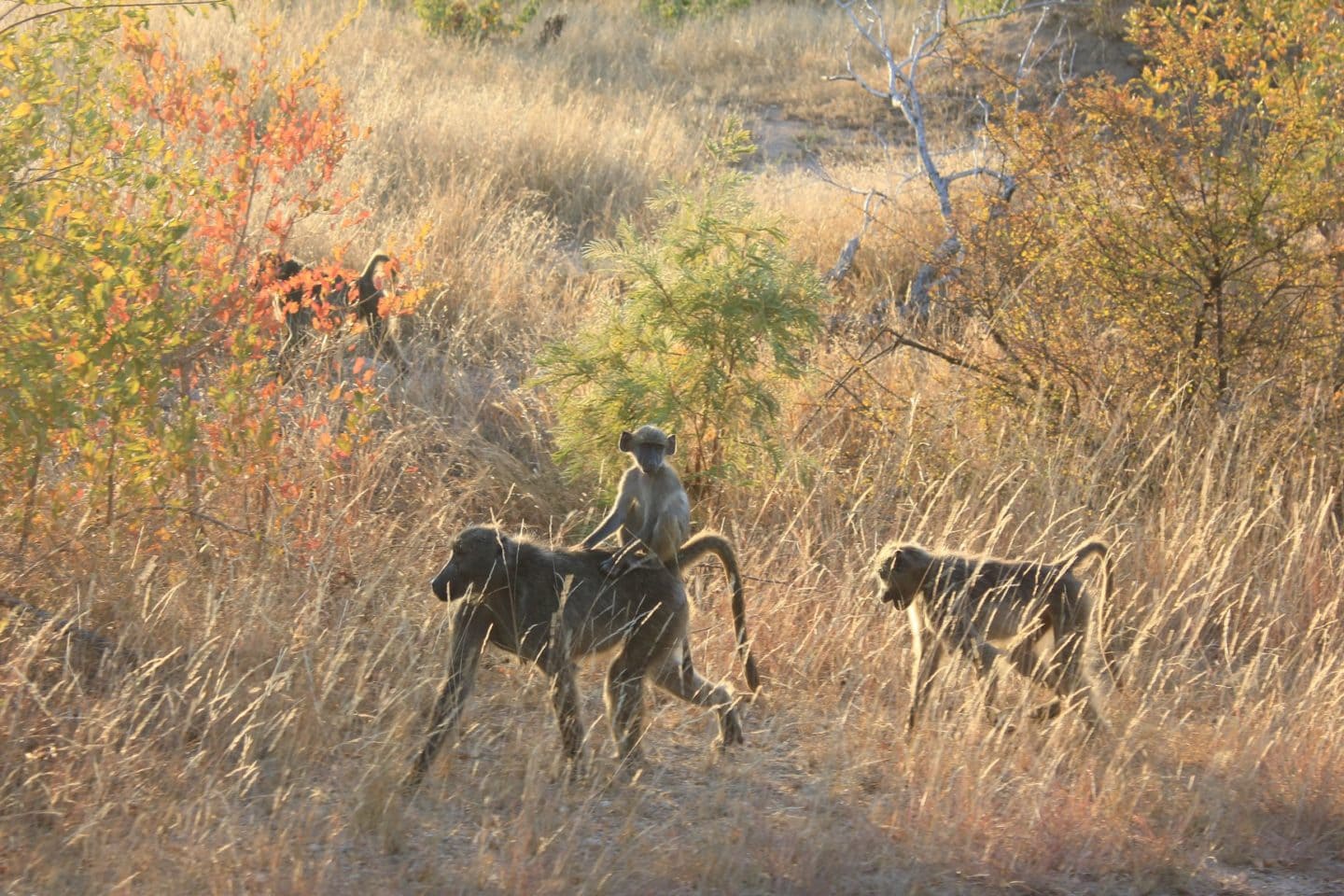 Pin it for later!
Related Posts