A trip of a lifetime! To be completely honest, a safari in South Africa was never on our list of places to go, mainly because we knew no one who had been and experienced it! If you're anything like me, I need to know full details of things before I commit to it!
Luckily our friends did the same trip the year prior, so we got hooked up with Mafigeni Safaris – and I am so glad we did! I really wanted to provide this review in the hopes it will encourage you to look at Mafigeni Safaris for your African Safari!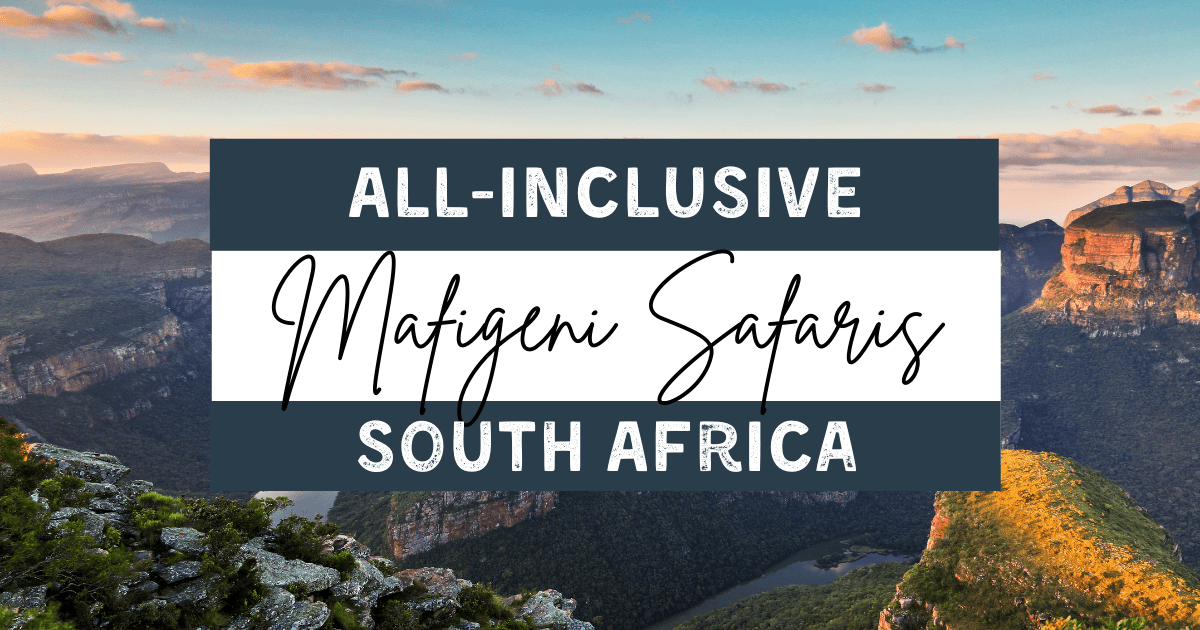 Mafigeni looked after everything for us on this trip: flights, entrances to all activities, all meals & alcohol (even in town) for an all-in-one price. We got an awesome deal thanks to our friend who traveled here last year and secured us an unbelievable price. If it wasn't for our friends, we would've never thought we could do a trip like this! I would 1000% recommend this lodge. It exposes you to things you wouldn't associate with South Africa and gets you to a lot of places. The company, food, atmosphere, scenery, animals, etc, are unbelievable! The lodge can accommodate 16 guests at one time. Our group essentially took over with 13 of us.
We purchased additional insurance through Costco to top up medical coverage. We did wire transfers to pay for this to avoid credit card bank charges, otherwise you may have optimum insurance on your card.
We were presented with 3 flight options. I didn't like any of them so I found a more suitable one and they booked it. Our layover was 8 hours at LHR. We opted to get the day pass at the Premium Lounge which included showers, food & alcohol and a relaxing atmosphere.
Total flying time from Toronto not including layovers: 19 hours
TRAVEL LIGHT – they do laundry daily!!! We had to bring some extra clothing because we stopped in UK for a week to visit family on return, but you can easily get away with a carryon + personal item for this trip.
There are additional tour add-ons you can do (prices and details listed on their website)– a couple we were traveling with headed to Cape Town for 3 days after. Plans are in the works for 2021 for Namibia/Zimbabwe/Botswana!

And for everyone concerned about Malaria – we didn't see one mosquito the whole time. There are pills you can take should you choose to do that.
YES – this was a trip outside of our normal price range, but I would do it all over again. Aside from the trip cost & insurance, there are also tips to factor in (~$800/couple/week). We went based off of the Lodge's guidelines but wish we brought more!
Our days were VERY early starts – but were well worth it!
ITINERARY
Day 1
Our flight from YYZ-LHR-JNB-HDS was surprisingly very enjoyable. We arrived in Hoedspruit (our hour-ish jumper flight from Johannesburg) to a tiny building – their airport!
Here we met our guide, Gavin, would would be accompanying us for our 9 days! After collecting our luggage we were quickly on our way to Mafigeni Lodge.
LODGING
We absolutely loved the layout of the lodge and each couple or family stays in their own chalet with private bathroom facilities. Dana and I had a 2 bed/2 bath we shared with my parents and ours had a beautiful patio out back. What surprised me the most was the absence of noise – I've never been anywhere so quiet (or have seen so many stars at night). It was a great place to unwind in the afternoon. And, because Mafigeni is a game property, we often awoke to sounds of animals walking behind our chalet!
There was daily housekeeping with changes of towels/bedding and laundry.
FOOD
The food was out of this world – probably the best I've ever had. I'm so grateful we were able to have the local cuisine – which was game from their reserve. The meat here is some of the healthiest you can get. The animals hunted are for conservation (I realize this sounds backwards) but since many of these game reserves do not have predators, some have to be culled so there are enough resources for the other animals.
What isn't served to guests, feeds the lodge staff, and the remainder gets sold to town at a very cheap price. Every bit of the animal is used. We had some incredible meals – Wildebeest schnitzel, Kudu steak, Ostrich pie, etc. And the best veggies! It's easy to pass judgement on a situation you are not familiar with. But life is very different on the other side of the world!
I don't need to mention that South African wine is some of the best in the world – and I definitely got my fill of the local Sauvignon Blancs!
I absolutely adored our Chef – "Chef King" who worked so many hours preparing incredibly meals for all of us, and the staff!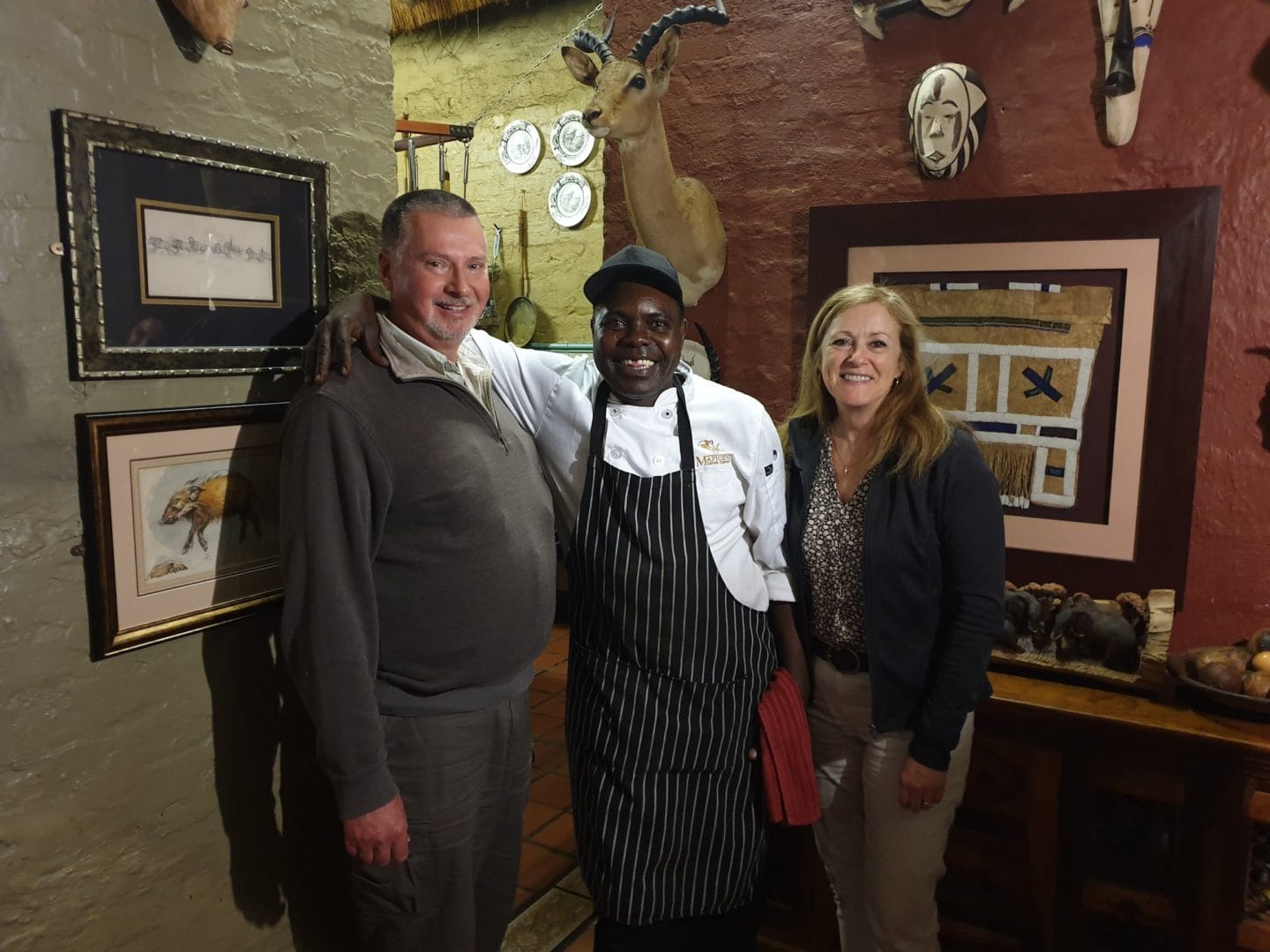 We ate the majority of our meals "family style" – guides included. Everyone treats one another like family here and we felt at ease from the moment we walked in to the lodge.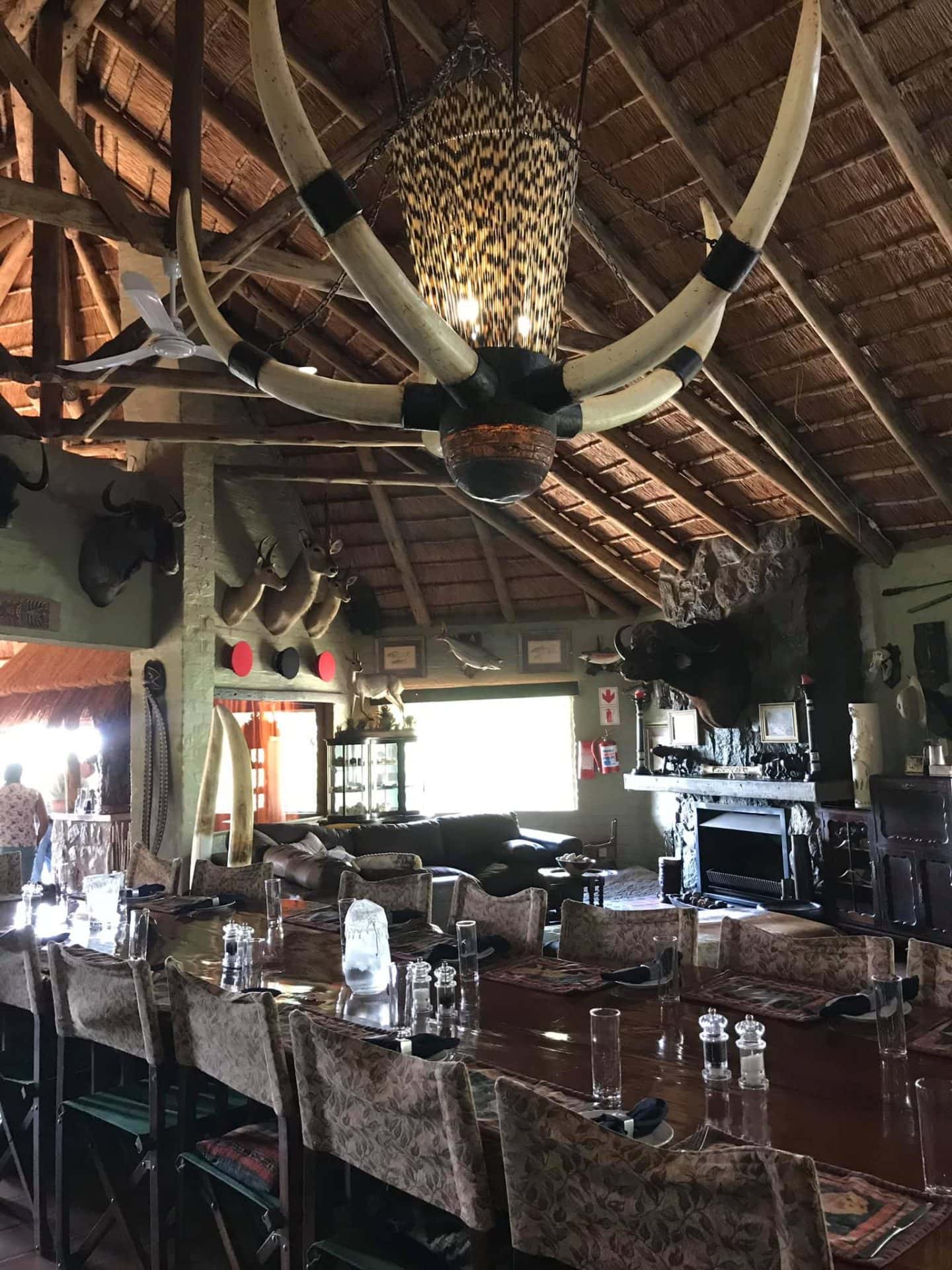 Breakfast was often bacon/sausage, eggs and toast, and lunch was either in town or a variety of salads at the lodge. Dinners was elaborate – with many cold salads, trays of prepared meats and sides, and always dessert!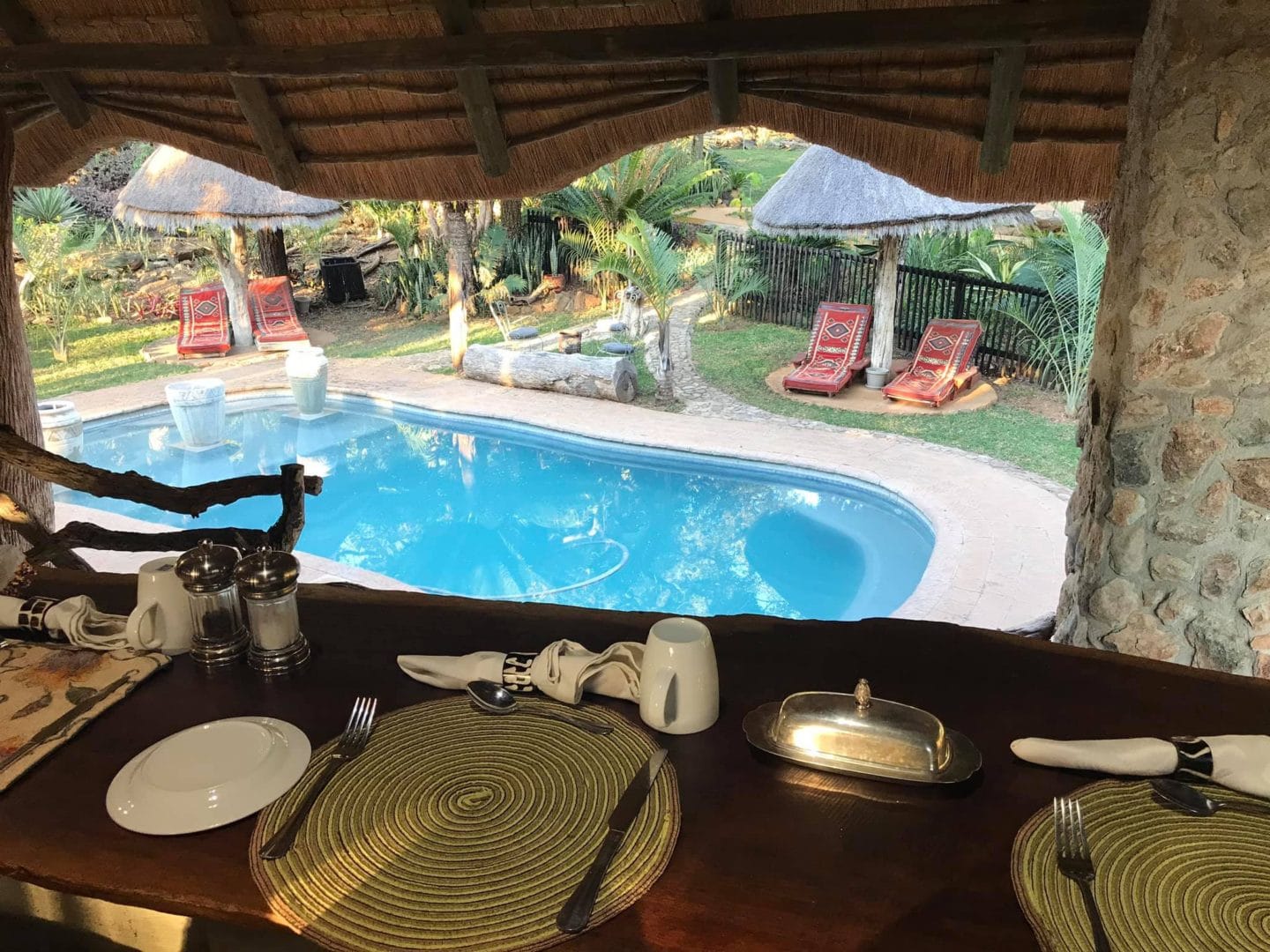 By far our favourite meal was the Boma night – an outdoor setting where meals are cooked over the "Braii" – similar to BBQ but over an open flame and way better. We sat around the fire sharing stories with an endless flow of local wine – what could be better?
HOSPITALITY
You will want for absolutely nothing. Every night before dinner we would all meet in the lounge or sit around the fire for drinks – and our guide, Gavin, would notice my wine glass was getting empty even before I did! The guides make you feel like you are home and part of the family. I've never felt such warmth from strangers before.
Even after early morning starts (some were 4 am!) and driving all day and being our tour guide, Gavin would still escort us back to camp and dinner and serve us drinks well into the night. We were exhausted – so I can only imagine how he felt!
Day 2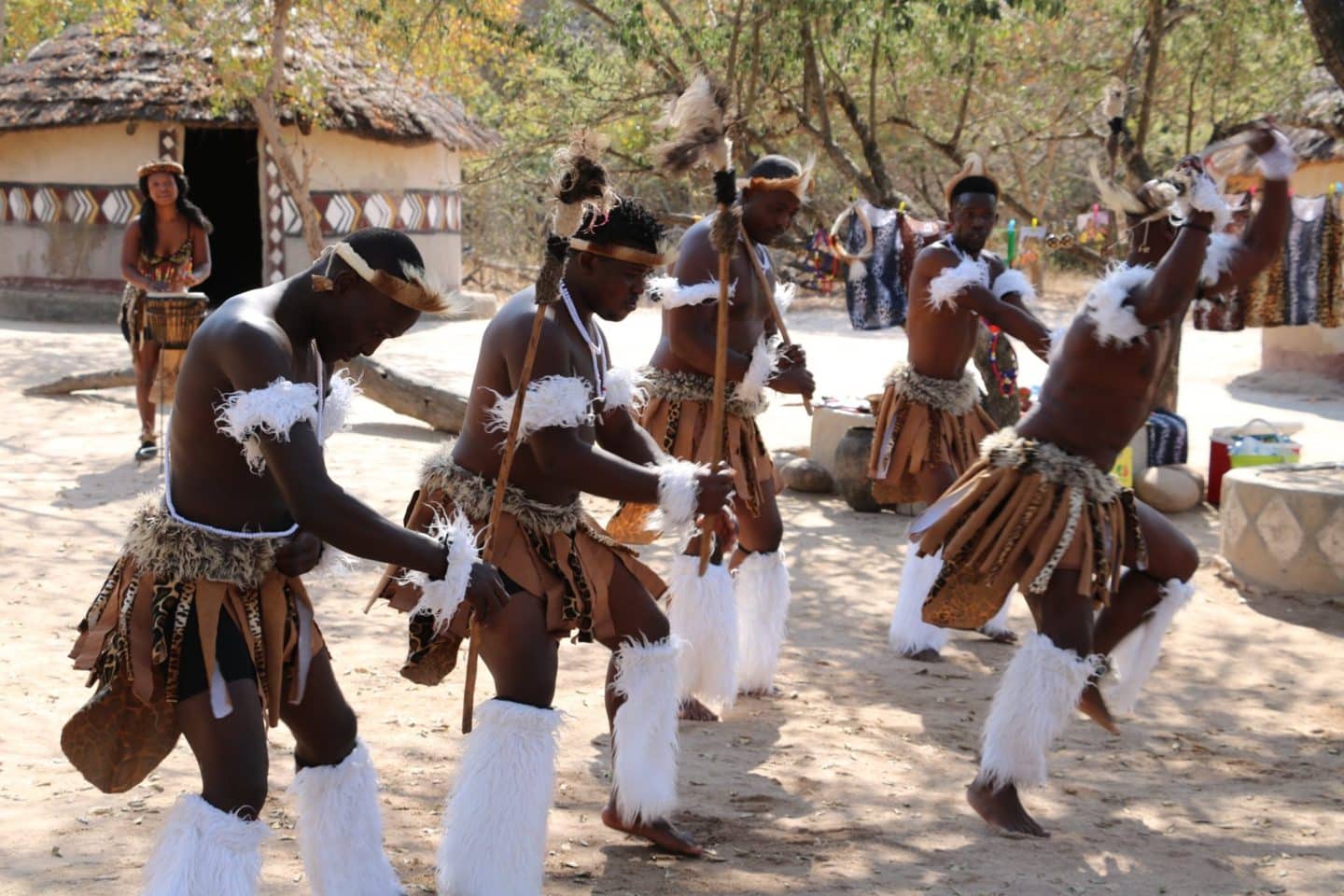 Our first day! We started at Nyani Cultural Village where we were shown traditional dances and singing, followed by a tranquil cruise on the Swadini dam. We were surprised how quickly the weather turned – sunny one moment and getting soaked the next!
Day 3
This was one of the days I was most looking forward to – visiting an Elephant Sanctuary! The Elephants here at Elephant Whispers were saved from Kruger's cull program and are now used in an education program and we were able to get up close and personal with them! The most interesting thing I learned about was their teeth. Did you know that Elephants do not die from old age? They end up starving to death – how sad! Over the years their sets of teeth get replaced (6 times!), until the last set comes in. Once it gets worn down there is nothing left to help the Elephant chew its food. Their lifespan on average is 50-60 years.
We also visited Bourke's Luck Potholes – which looks like something from another planet, and stopped at God's Window (pictures just don't do it justice), and various waterfalls throughout the 3rd largest canyon in the world – Blyde River.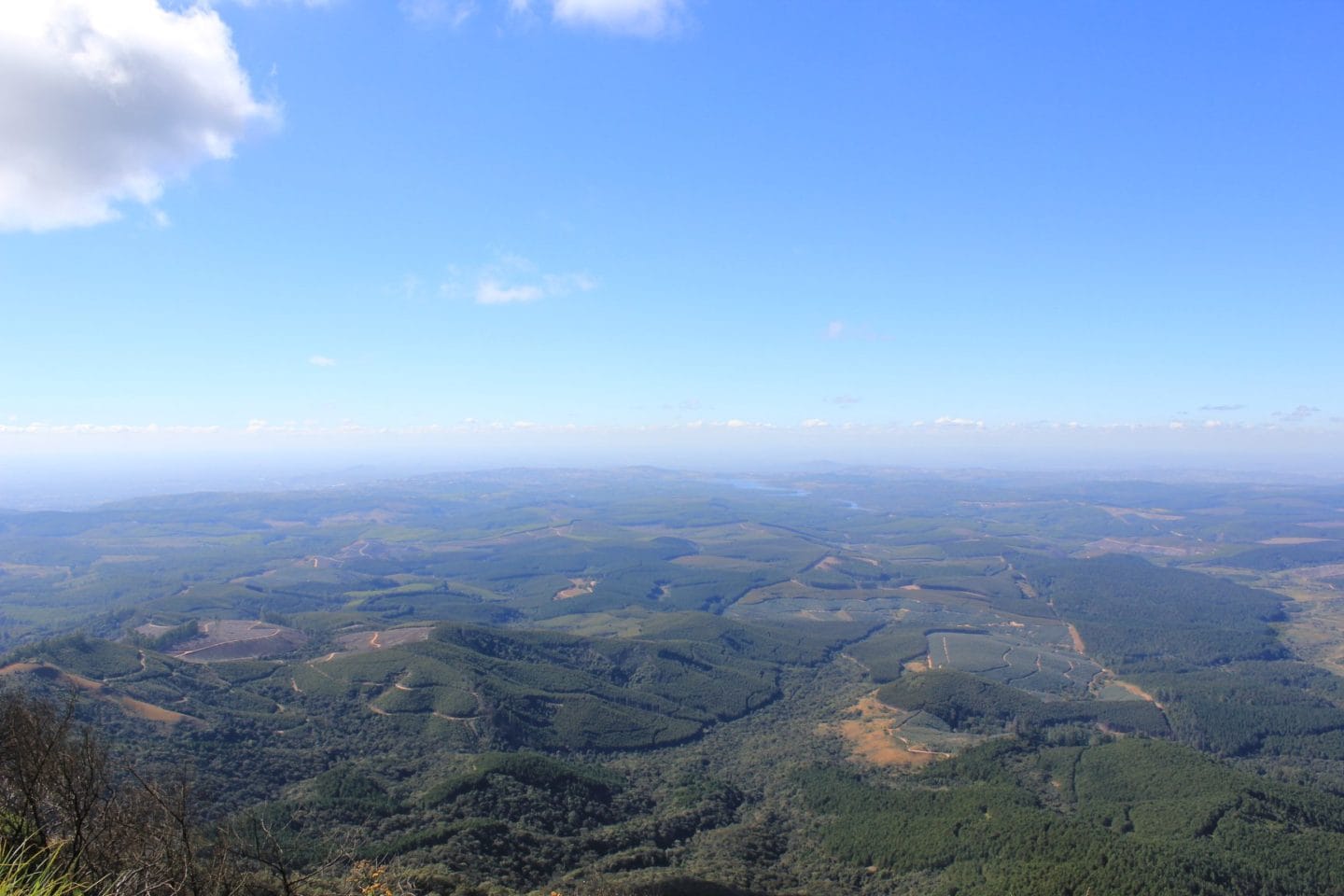 By far some of the most stunning views are that of the Three Rondavels (Panorama). Sweeping views of the Drakensberg Escarpment leave you in awe – and make for some incredible photo opportunities!
Day 4
The visit to Moholoholo Rehabilitation Centre was fascinating – tons of animals here now live here because they've either been injured or caught by farmers – and sadly once they have interaction with humans/become dependent on them, it isn't safe for them to return to the wild. From prehistoric-looking birds to lions to even honeybadgers, Moholoholo aims to educate the public on the dangers these animals are facing in today's world.
We also visited someone very famous – Jessica the Hippo – she's even been on Ellen! Found in the river during the flood with her umbilical cord still attached, she was raised by humans but otherwise completely wild. She spends her days with Hippos 2 km down the river but chooses to come back every night.
Day 5
Today we were taken to Kaross Embroidery – and what an incredible story! What started as 5 women doing embroidery work for a lady has now turned in to 1500 women being able to support themselves from home by producing incredible works of art. Patterns are done freehand and given to a lady to stitch – some are given anywhere from 4-12 patterns at a time and the colours are picked for them to embroider as they want. No two pieces are the same.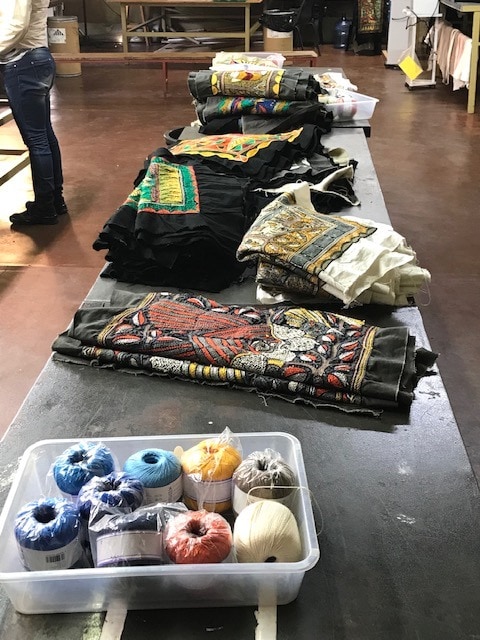 We had the opportunity to take some game drives at Mafigeni when we had some free time. I can never get tired of these views! One of my most memorable moments was standing on the bridge during sunset. It surprised me that the sunsets at this time of year were around 5 pm (it's going in to their Winter in June) – but the colours are spectacular.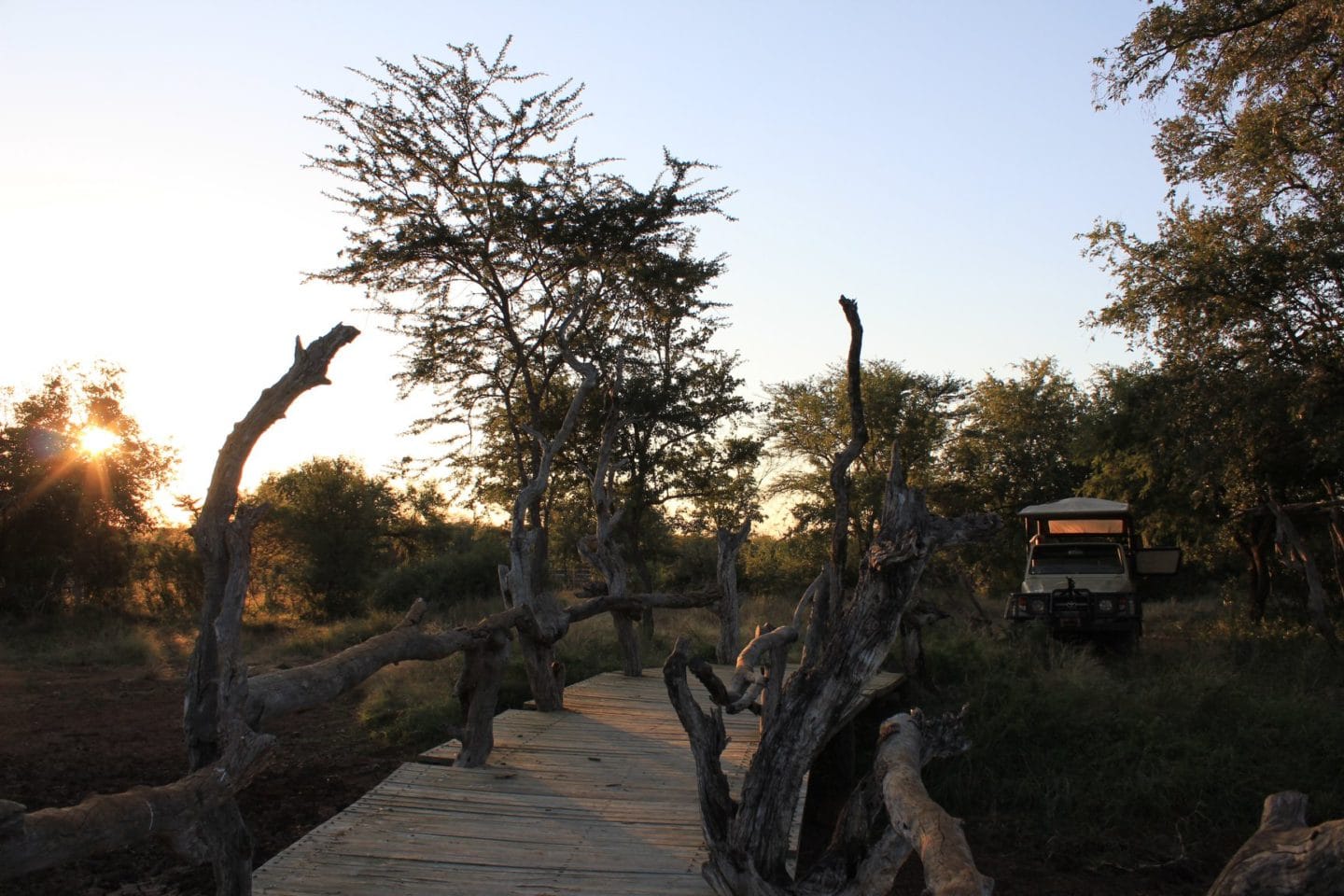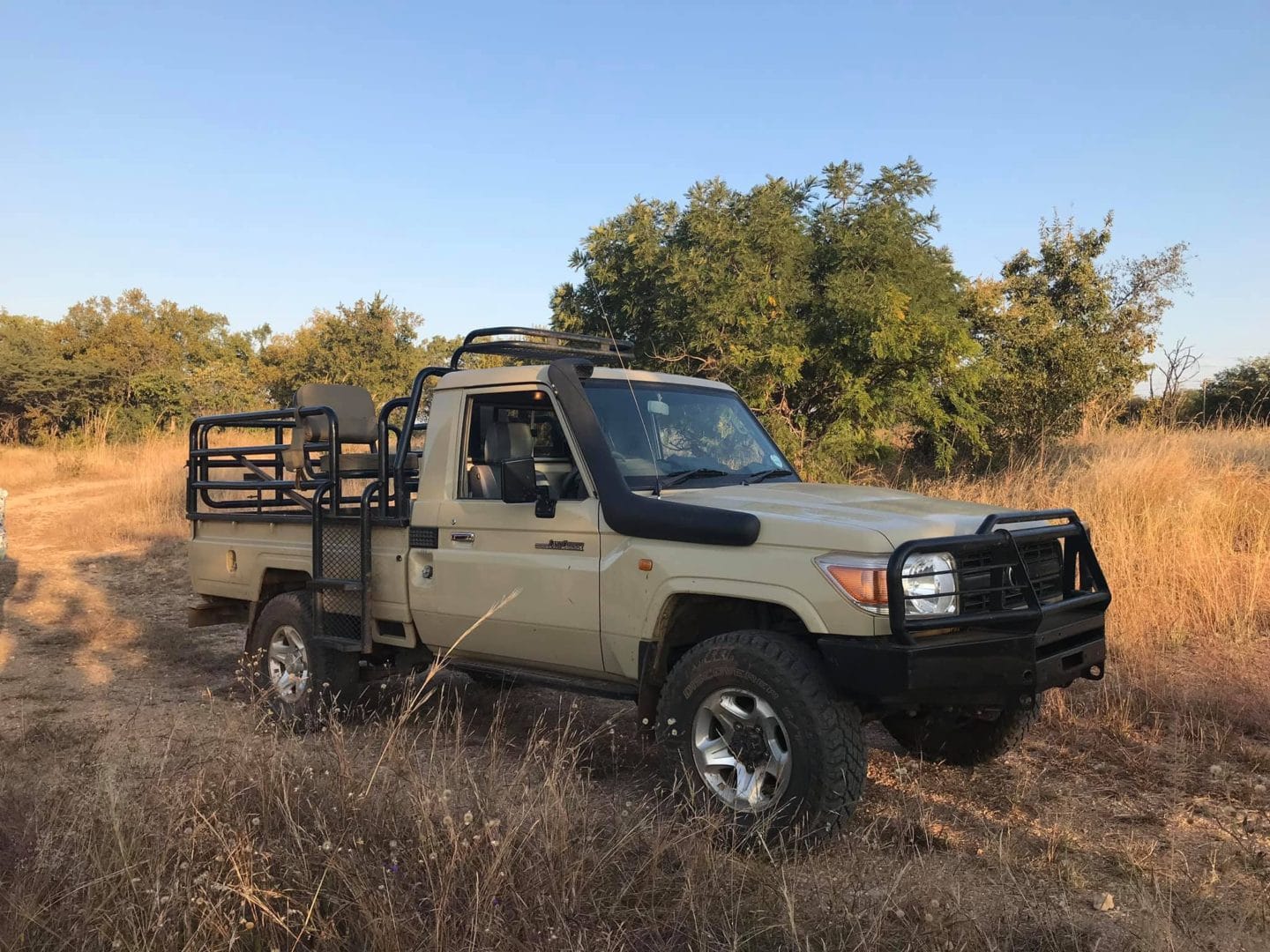 Day 6
Today I conquered my fear of heights and ziplined down 11 lines over canyons and waterfalls at Magoebaskloof Canopy Tour. We were briefed on safety while we geared up and walked down into the gorge to get to our first platform. Some semblance of physical mobility is needed here, especially at the very end, when you're required to hike up a steep set of steps before being shuttled back to the main building.
I was terrified! But once I got past the first zipline, I eased into it. The scenery is absolutely stunning – so don't forget to keep your eyes open and look around!!
Day 7
A very early morning today, but so worth it! We started the day at Tshukudu Game Lodge to spend time with two cheetahs. They were human imprinted at birth but are self-sufficient at Tshukudu – they hunt and look after themselves. They were supposed to walk with us that morning but just ate the day before (note the big bellies) so they were quite lazy. Find out more about our experience here!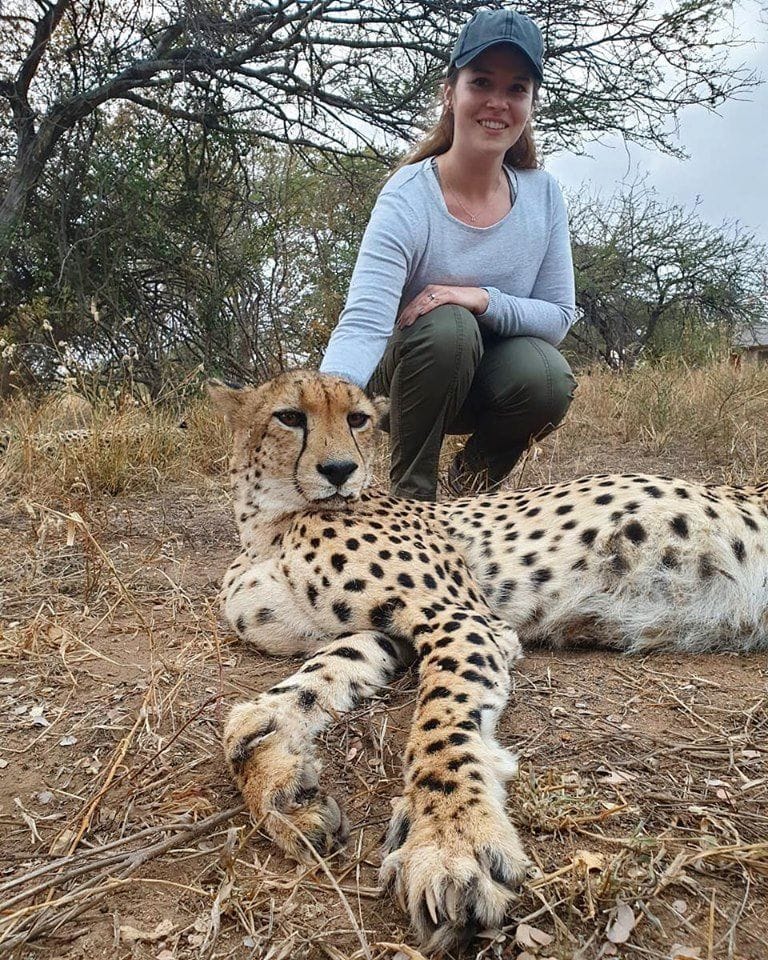 Aside from the safari and scenic tours, we knew we were going to be near an orphanage – and even though it wasn't a part of our itinerary some of us asked to go and brought toys, clothes and candy for these kids. They are here because they are from families of HIV & AIDS, they are in situations where they do not have any relative to care for them or their circumstances do not guarantee their safety and wellbeing if they return home. At the time of our visit there were 75 children at the orphanage.

There were kids playing with one piece of lego or a plastic disc – they have nothing, but were laughing, smiling, and just wanted attention. We played with 30 four year-olds on a playground while the guys shows the older kids how to play hacky-sac. I brought a 10lb bag of mini tootsie rolls that my mom and I were able to hand out – they all sat down and they sang us this beautiful song and one by one they stood up and told us their names…and in the 30 years of being operational, only 1 has ever been adopted and many do not make it.
I am reminded of this place when I feel like I am having a bad day. I will never forget this moment or the way it made me feel. Experiencing this really brings you down to another level of humanity and puts things into perspective.
Day 8
What our visit was all about! I'm so glad we saved this until the end of the trip, because I don't possibly know how we could've topped this! Our visit Kruger was absolutely incredible (started at Orpen Gate) – we managed to see ALL of the Big 5 (Elephant, Cape Buffalo, Lion, Rhino & Leopard) on our first day! We opted to stay overnight in Kruger to take part in an early morning game drive before heading to the airport, and that was well worth it. We started at 5 am and were stopped short by two Rhino directly in front of our open-air Jeep!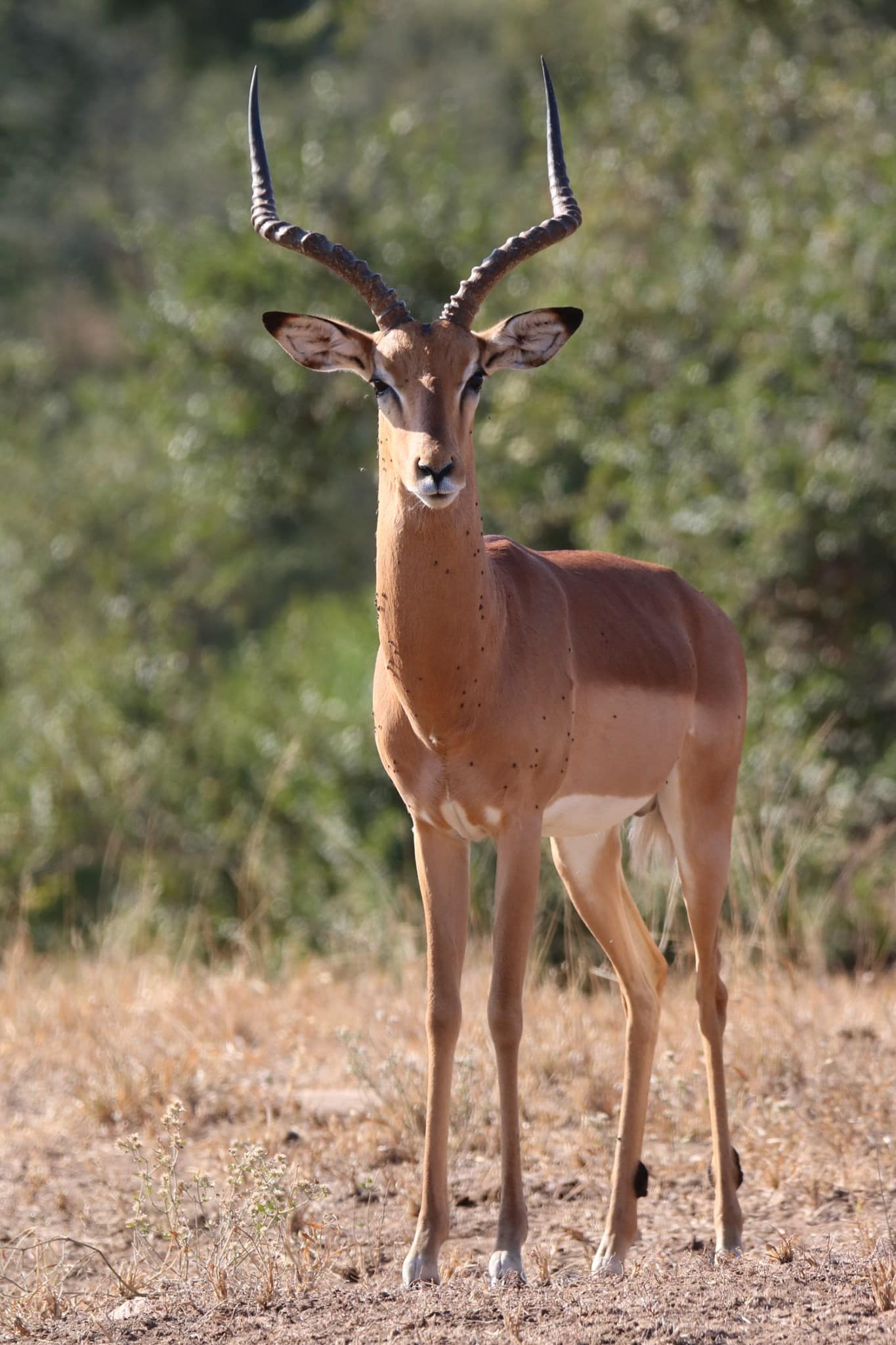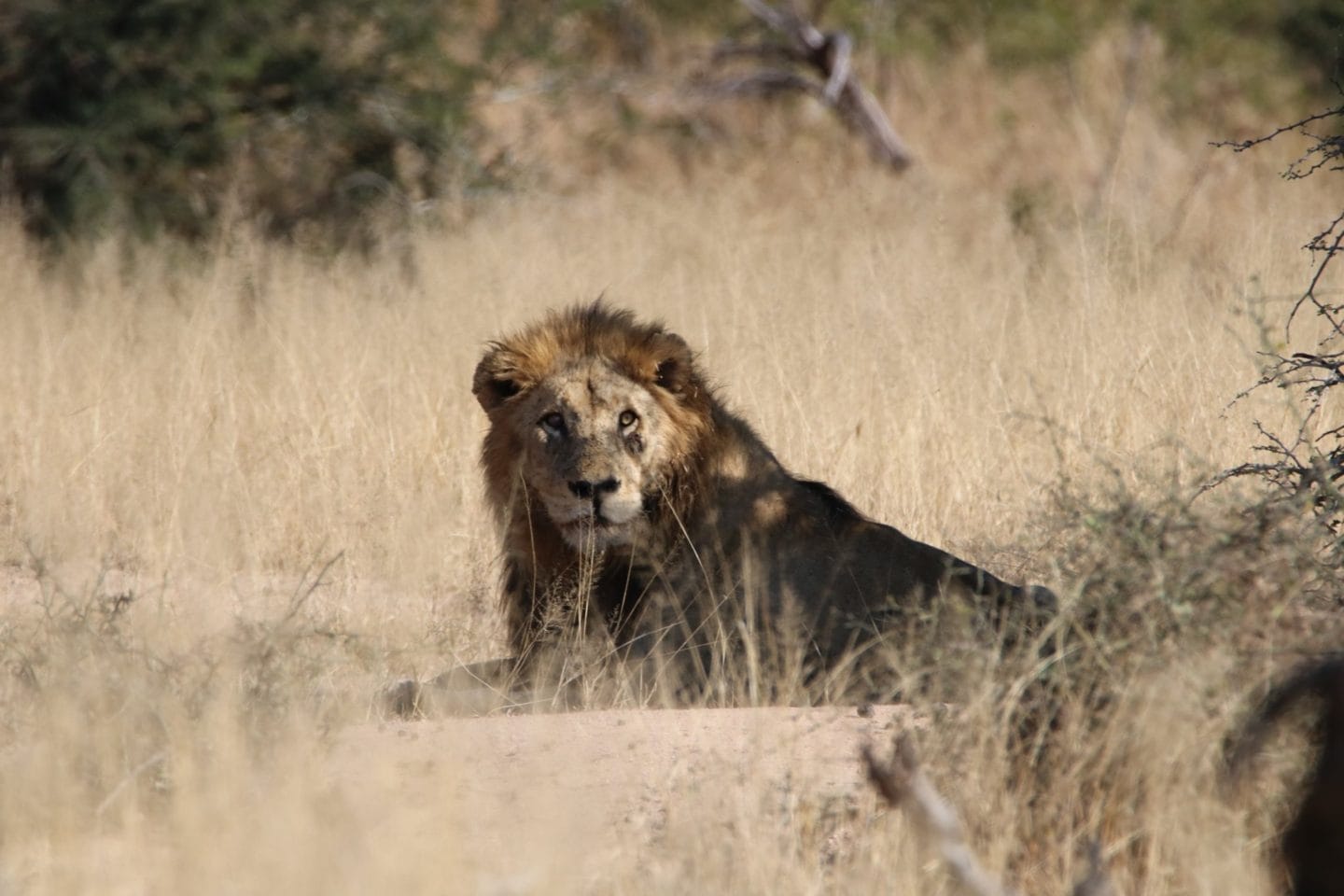 I didn't expect to see any White Rhino since Kruger doesn't post their sightings due to their poaching problem. We were lucky to see 13 during our 2 days, including babies, and two right in front of us during our early morning game drive when it was pitch black out!
Day 9
Our last morning! We started with a game drive and were lucky to see Rhino, Hyena and more Elephants. We left from Kruger and headed to Nelspruit to catch our jumper flight to Johannesburg.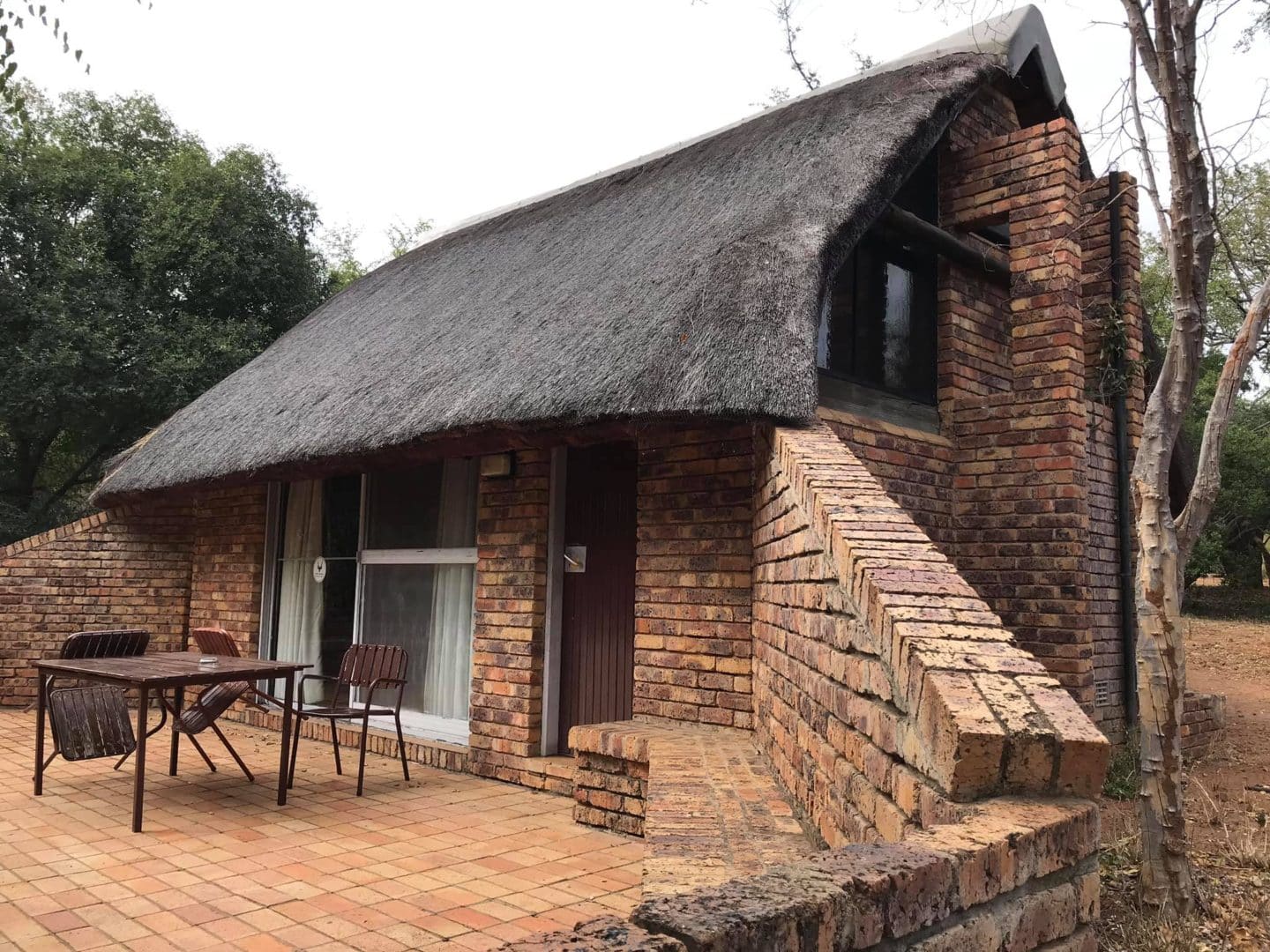 Roadside Scenes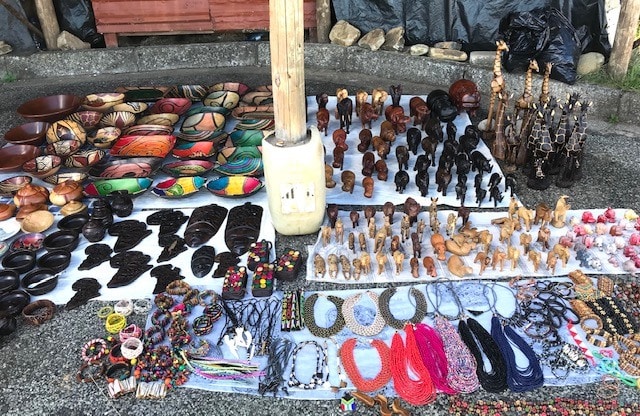 Many thanks to Mafigeni for this unforgettable experience! Some of the best memories of my life were made here and we cannot wait to come back and experience more countries and tours with you. If you are considering a safari in South Africa – don't hesitate – you won't regret going.
Planning to go on a safari? Don't go without packing these items!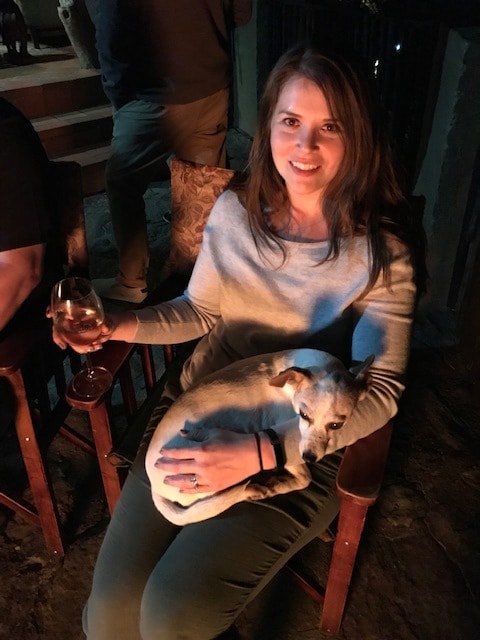 Pin it for later!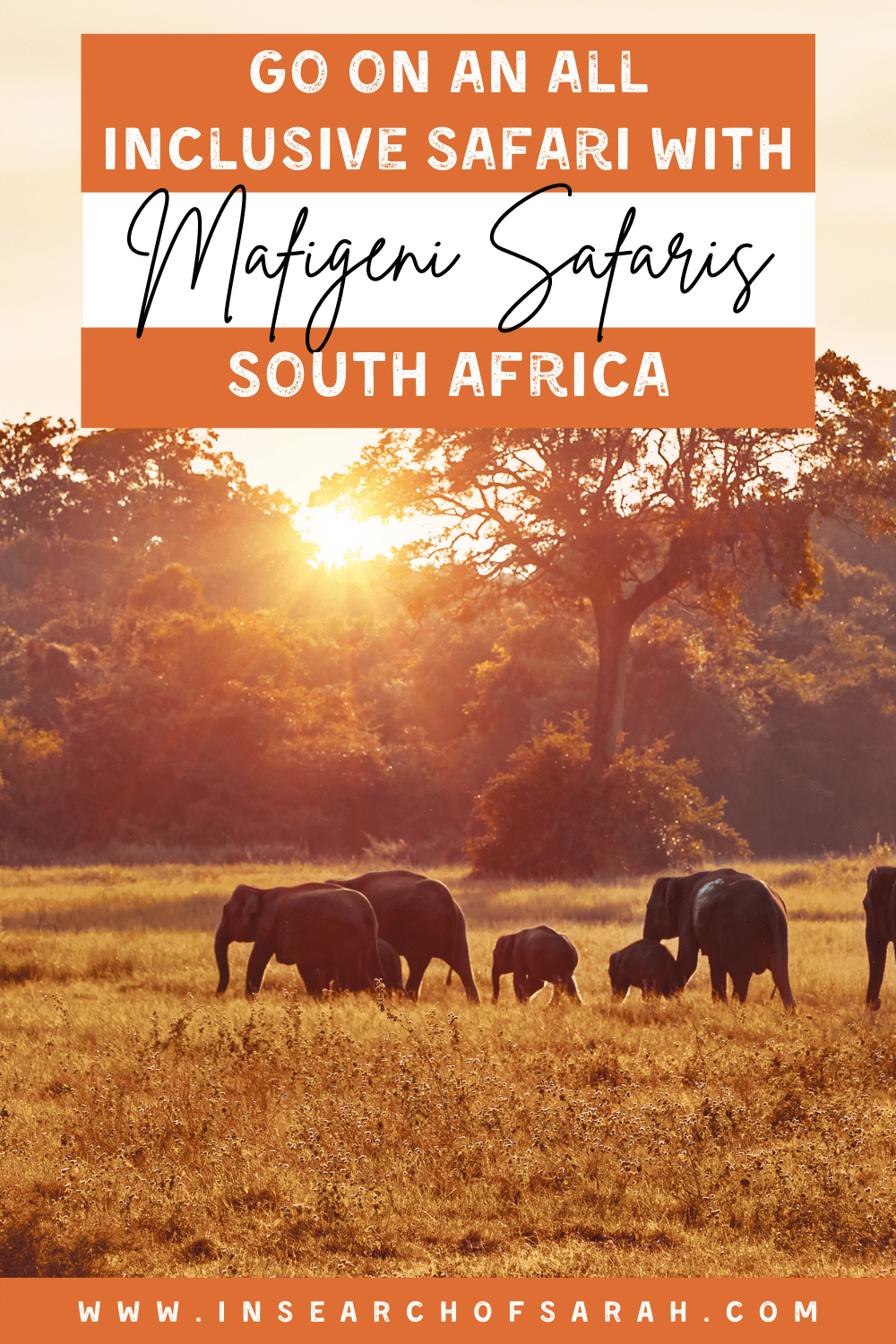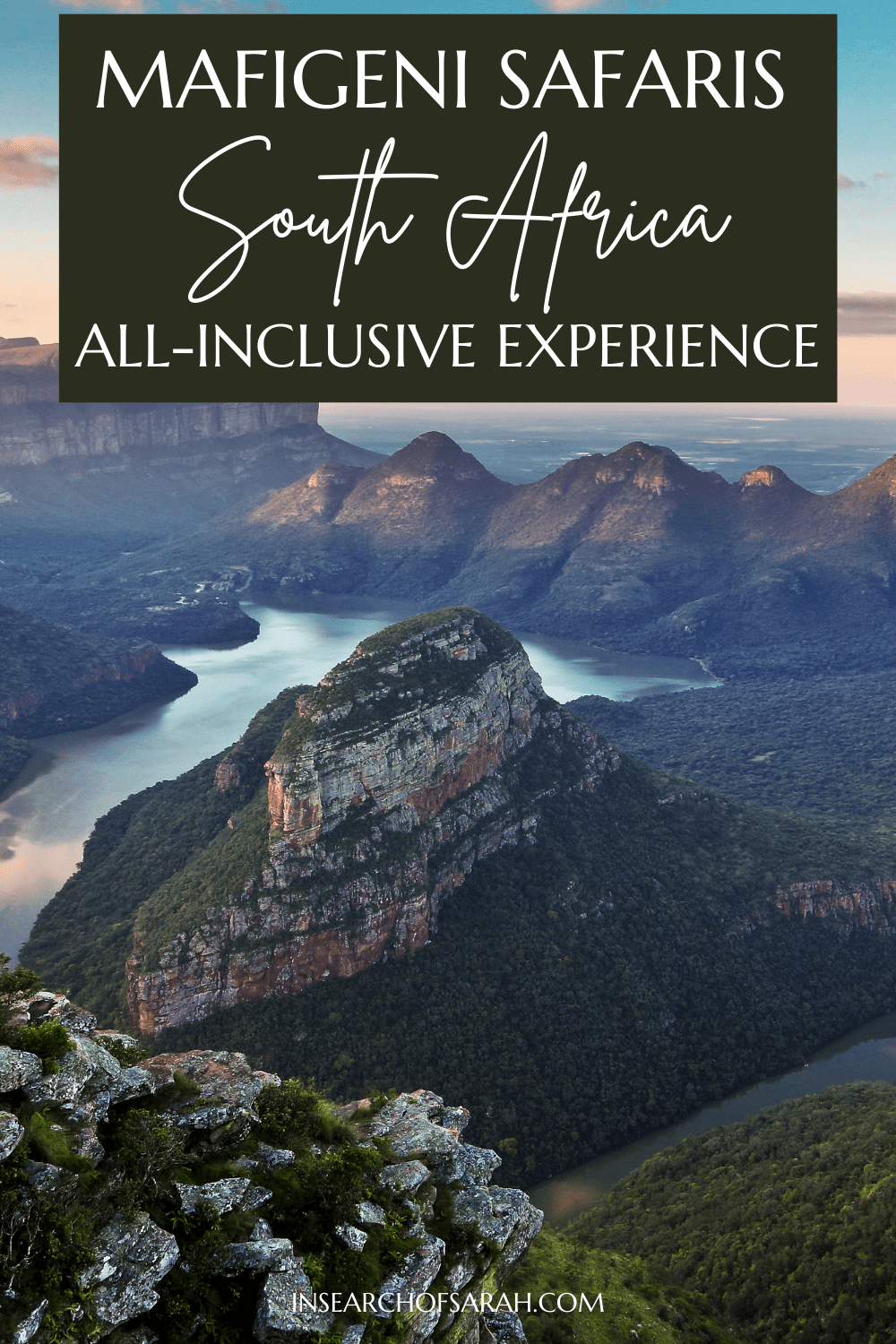 Related Posts