Fall is one of the best times to experience what the Niagara Region has to offer. From wineries, hiking trails, apple picking, and so much more, Niagara has something for everyone during the autumn season.
So grab a sweater, head out into the crisp air and take part in these fun outdoorsy things to do in Niagara this fall!
I hope you enjoy this roundup of things to do in the fall in Niagara! Fall is by far one of my favourite seasons and one of the best times to visit the region.
Visit a Winery
Perhaps the most obvious thing to do in the Niagara Region is to visit a winery. Can you fault me for recommending this? We have one of the top winery regions in Canada, and you can visit 100 wineries in Niagara alone!
While Niagara-on-the-Lake is the most popular spot to visit for wineries, Lincoln is my favourite. I'm probably biased since I live here, but there are a lot of amazing wineries located in Lincoln.
You could spend an entire weekend visiting all of them just in this area!
Nestled along the escarpment, wineries in Lincoln have the best backdrop against the changing foliage.
Some of my favourites include Fielding Estate Winery, Rosewood Estates, Tawse Winery, Vineland Estates, and Vieni, although let's be honest, they're all amazing.
One of the best ways to experience the wineries in Niagara is with a Discovery Pass.
A few times a year you can grab one of these passes for under $50 which grants you access to 6 winery and culinary experiences of your choice across the region!
Grab your Discovery Pass for weekends throughout September for the Grape and Wine Festival! There are 24 wineries to pick from, so it's a great opportunity to try ones from all across Niagara!
Related: Top Things to do in Beamsville
Visit a Brewery
Niagara is well-known for their wine, but in recent years, breweries of all kinds have been popping up all over the region. They shouldn't be dismissed!
Fall is one of the best times to visit a local brewery if you like all the flavours of autumn!
This is when the creative options are available to sample! From pumpkin ale, apple cinnamon and poached pear beer, there are really endless flavours for a seasonal drink.
The best part is, if you hit the weather sweet spot, you can enjoy a drink or two on the patio on a crisp sunny fall day!
Some of my favourite breweries to visit for seasonal beers include Taps Brewhouse (which is also one of the cheapest places to eat in Niagara Falls!), and Niagara Oast House in Niagara-on-the-Lake.
With flavours like pumpkin and squash spiced ale, and roasted chestnut ale, these will surely warm you up on a chilly day.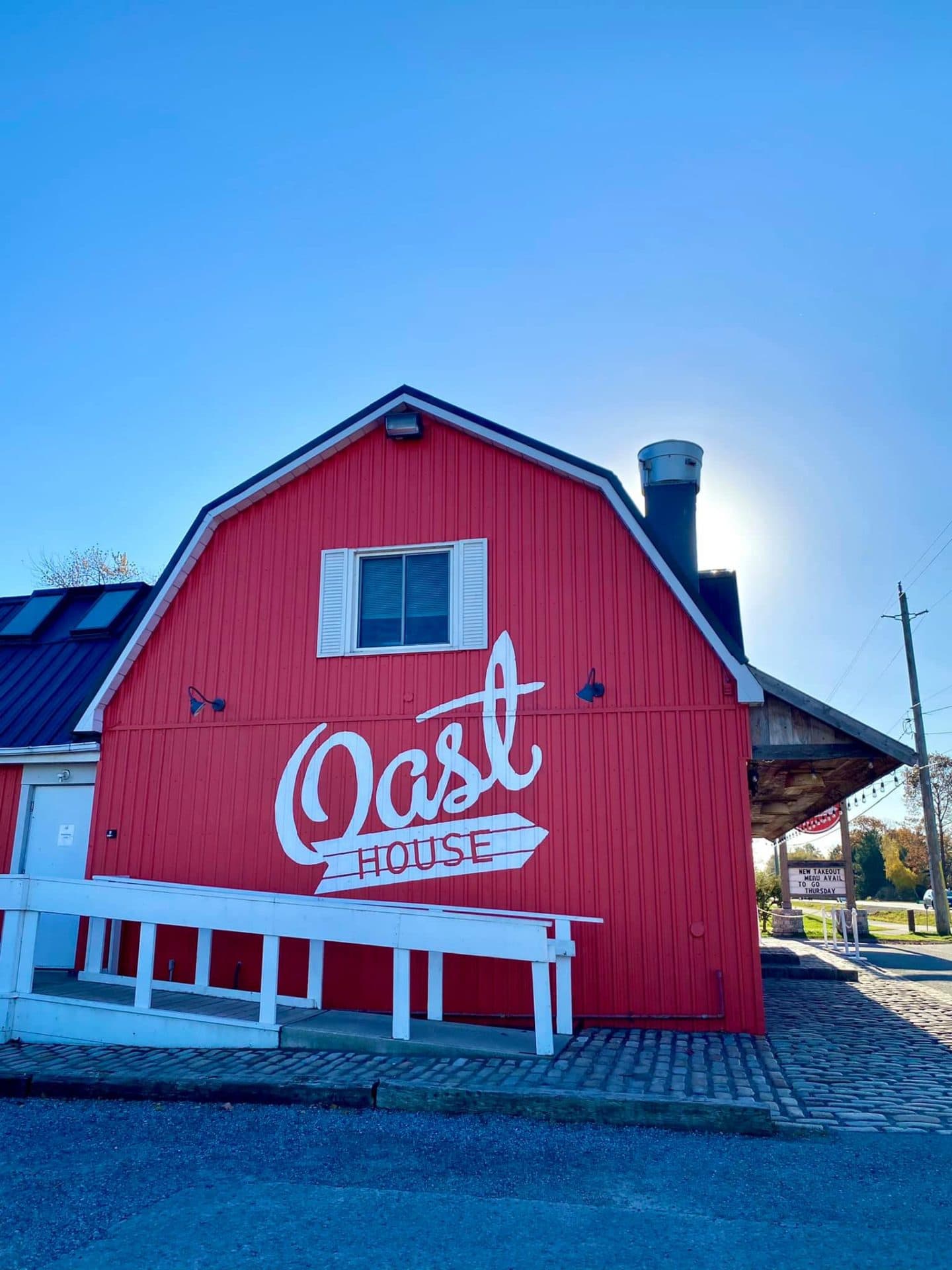 Take a Hike
I have fallen in love with the hiking trails in Niagara and I've come to know them like the back of my hand. Fall is certainly one of the best times to view the fall foliage in Niagara.
The best spots to view the changing colours of the escarpment is Beamer Memorial Conservation Area and at the Niagara Glen. The high vantage points allow you to appreciate the beauty and wonder of Mother Nature as the leaves change from green to yellow, orange, and red.
By the way, if you're looking for something truly amazing, there are some beautiful places in Niagara to catch the sunrise. The fall colours illuminated by the light of a new day are spectacular!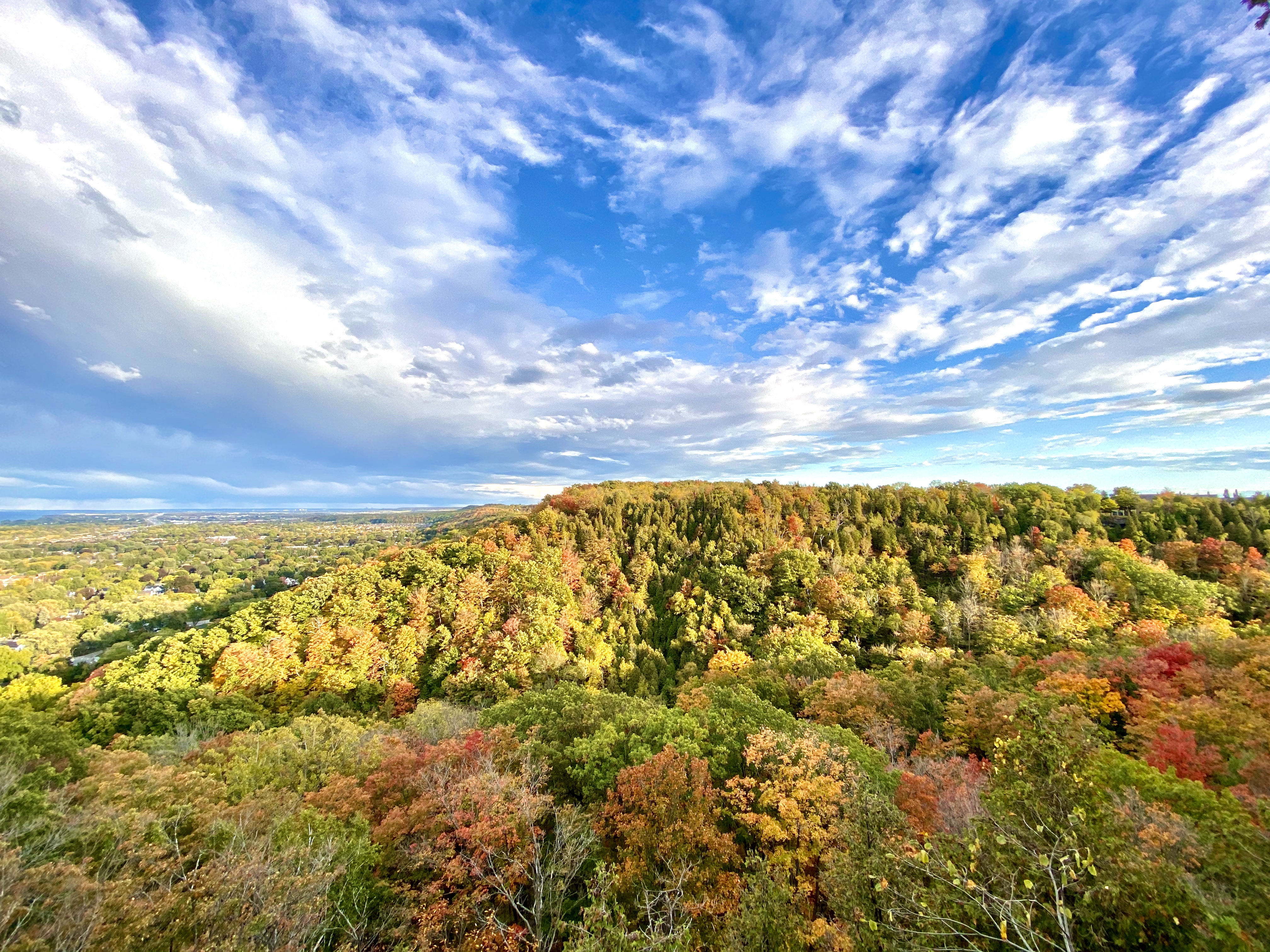 One of my favourite places to visit during the fall for a hike is Ball's Falls Conservation Area; it's a great place to visit with family since the trails are short, there are two beautiful waterfalls, and there are plenty of historic buildings to tour around, which are decorated for the autumn season, too!
Related: Scenic Walking Trails in Lincoln (you may not know about!)
Go Apple Picking
If you're looking for a family activity to experience the best of what fall has to offer in Niagara, go apple picking!
Is there anything better than picking your own fresh produce straight from the source? Apples are one of those timeless treasures that are incredibly versatile.
Whether you eat them as they are, bake them, cook with them, or juice them, there are 15 varieties grown in the Niagara Region to enjoy!
Stop by a pick-your-own apple farm to take advantage of what this season has to offer – and maybe pick up a freshly baked pie or two!
Visit a Farmer's Market
While many fruit stands close late summer, you can find many fruit and market stands dotted throughout Niagara offering seasonal harvest well into the fall.
If picking your own produce isn't your thing, you have one last chance to grab some fresh, seasonal fruit and veggies at Niagara's roadside fruit markets.
Most markets are open until at least Thanksgiving, where you can pick up seasonal goodies like pumpkin and squash, apples, pears, potatoes, brussels sprouts, as well as seasonal décor, plants, and more!
Visit Hildreth Farm Market in Beamsville for the best selection!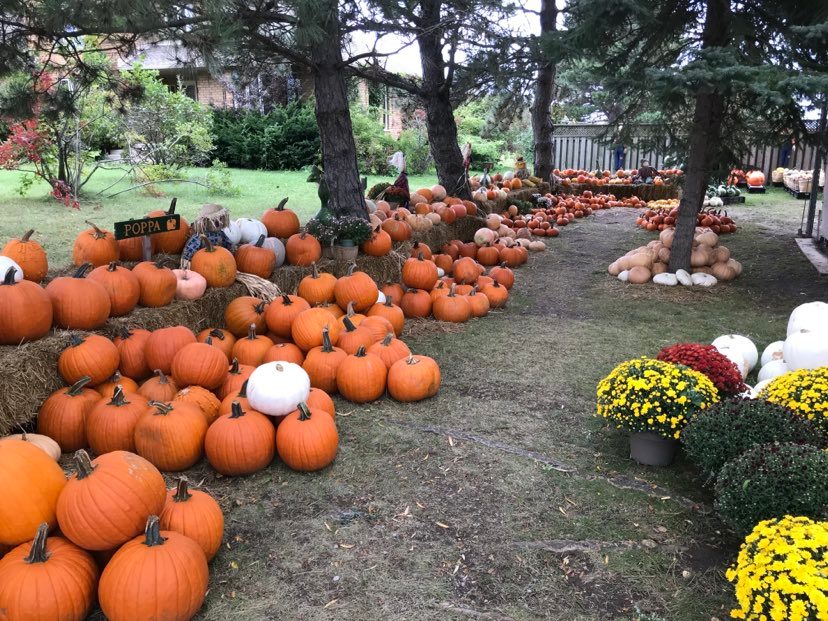 Visit Haunted Places in Niagara
While Niagara is best known for its wineries, there are a number of haunted places to visit in the region!
Visit the Screaming Tunnel near Woodend Conservation Area, spend the day in Niagara-on-the-Lake touring around some spooky spots (and maybe even add a winery tour or two!), go on a guided Restless Spirits ghost tour at Nelles Manor in Grimsby, and much more!
Fall is such a fitting time to seek out some unearthly places filled with lore and mystery!
There are also a number of ghostly tours to take part in across Niagara during the fall season! Take part in a cemetery tour at Mount Osborne Cemetery in Beamsville, Queen's Lawn Cemetery in Grimsby, and at Drummond Hill Cemetery in Niagara Falls, or go on a guided Niagara Dark History tour in Niagara-on-the-Lake!
Related: The Mysteries Behind Cave Springs Conservation Area
Take a Heritage Tour
During the Thanksgiving Festival, you can take a Heritage Tour at Ball's Falls through an early-1800s village!
Scheduled for October 6th- 9th (2023), you'll be guided through historic Glen Elgin Village, where you can go behind the scenes at the Ball family home, grist mill, historical church and much more!
Be sure to take advantage of the hiking trails at Ball's Falls where you can see not only one, but two waterfalls up close. It's one of my favourite areas to spend a fall afternoon.
Related: Looking for another gorgeous historic village to walk through this fall? Check out Westfield Heritage Village in Rockton!
Visit a Pumpkin Patch
No fall season would be complete without visiting a pumpkin patch, and fortunately there are plenty of farms to visit in Niagara where you can pick your own!
This fun family tradition can be carried out at a number of places throughout the region, plus lots of them have other activities, too!
From hayrides to corn mazes, farmers markets, pumpkin carving demonstrations and much more, you can definitely get your fill of pumpkin fun in the fall!
Go back in time at Queenston Heights
Queenston Heights is a beautiful park to visit year round, but it's especially stunning during the fall. If you ever wanted to learn a bit of Niagara history, you can go on a self-guided history tour at this large park just 5 minutes from Niagara Falls!
The vibrantly coloured leaves line the paths to numerous interpretive plaques about the War of 1812, Landscape of Nations, Laura Secord Homestead, the birthplace of Niagara Falls and so much more!
Queenston Heights is so vibrant and peaceful during the fall. It makes for a relaxing and scenic day out away from the hustle and bustle of Niagara Falls.
Related: All About the Niagara Scow: Niagara's Very Own Shipwreck!
Related Posts
Pin it for later!