If you're looking for an escape from the city with a homey feel with great restaurants, wineries, and scenic views, you have to visit the beautiful town of Beamsville! It's one of the Niagara Region's best gems on the way to Niagara Falls.
I am proud to call this charming town home. It's dotted by award-winning wineries, orchards, shops, great cafes, and community events. It's a town that gives back, is strongly focused on supporting local business, and having a great vibe with friendly faces wherever you go.
Whether you're stopping by for a visit on your way to Niagara-on-the-Lake or Niagara Falls, or have recently moved to the area (Beamsville is booming!) there are lots of things to love about this little town.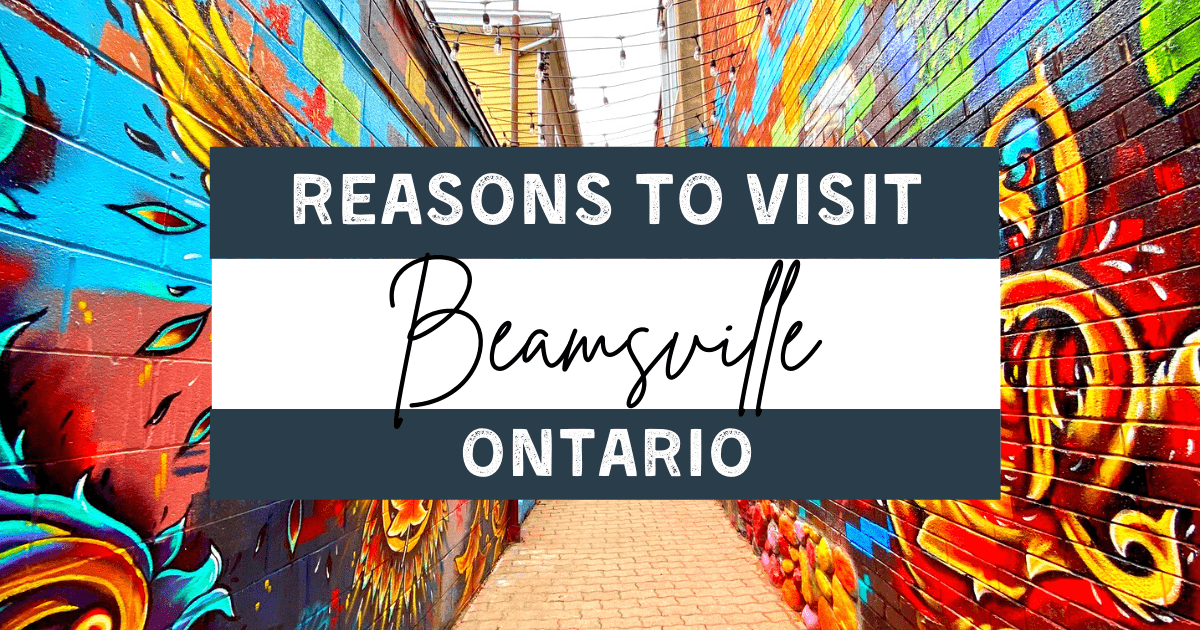 This post contains affiliate links which means I earn a small commission if you purchase through one of my links at absolutely no additional cost to you. Feel free to read my disclosure policy. Thank you for supporting my blog!
Plan your next vacation using these tools!

✈️ Book flights: SkyScanner
🏨 Book hotels: Booking.com
🚘Book car rentals: RentalCars.com
🎫Book tours: GetYourGuide
🍽️Local food experiences: EatWith
🌍Favourite travel item: Packing cubes
🧳Favourite travel bag: Osprey 40L Fairview
📱 ESims: Airalo
🩹 DIY Travel Medical Kit
💸 20 Cheap Travel Items Under $20
There's an abundance of scenic walking trails right in town
There are so many beautiful walking trails right in the heart of Beamsville! From the Bartlett Creek Trail to the Stadelbauer Ravine Trail (which won't even feel like you're in town!), there are some great trails for a quick escape without even having to drive.
Hidden gems are all throughout town – if you just take the time to look!
Beamsville is a hiker's paradise!
With Beamsville being nestled against the Niagara Escarpment, we're fortunate to have access to so many trails around here! With trails flanked by vineyards, farmland, and forests, it's the perfect spot to hit some of the less-crowded trails.
If you're looking to hike bits of the Bruce Trail, head to Kinsmen Park, where you can hike over to Cave Springs Conservation Area. Mountainview Conservation Area is a gorgeous place to come for a hike, and if you'll eventually reach the Thirty Mile Creek Waterfall!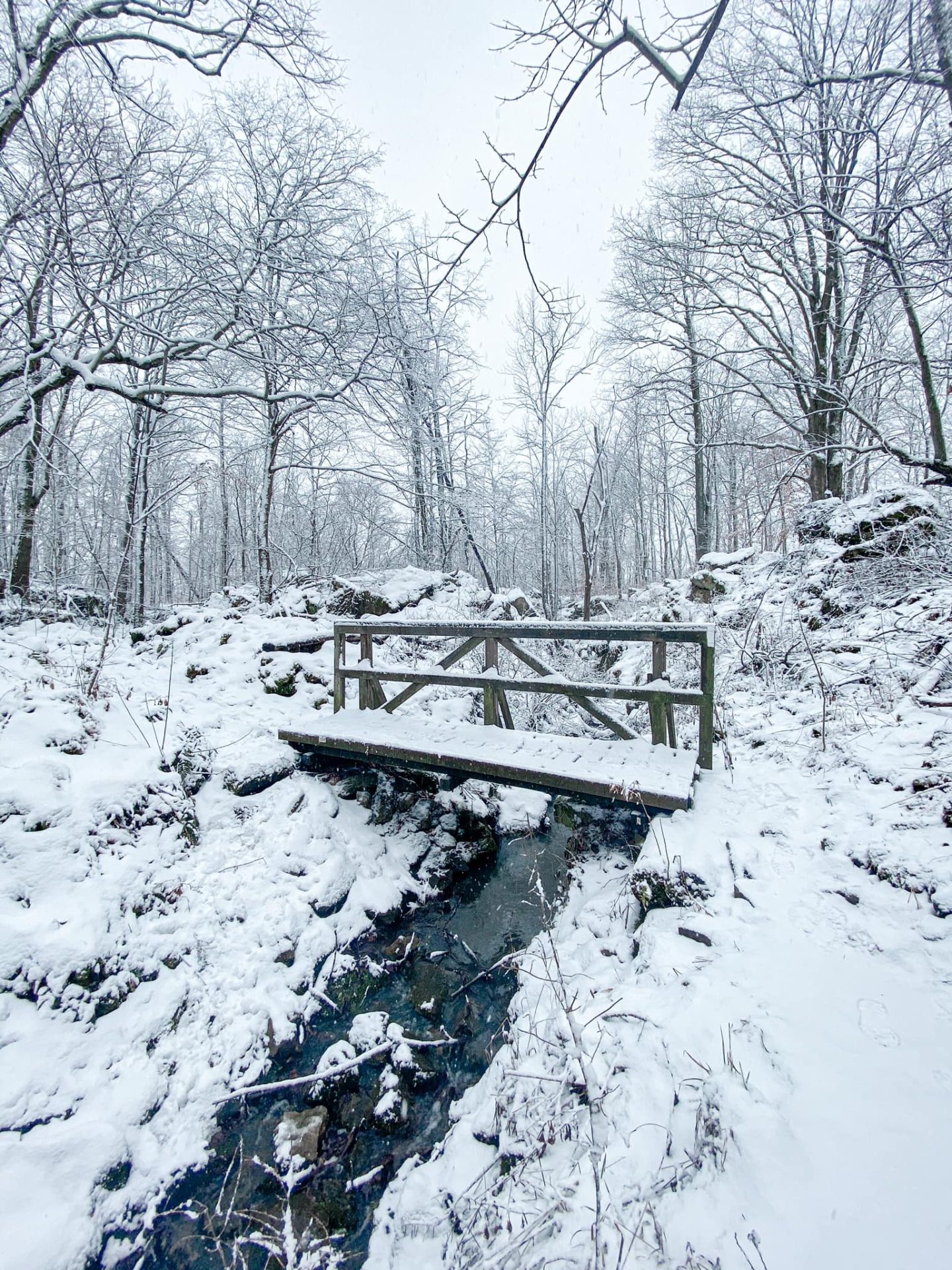 There's an impressive mural that deserves to be seen
This huge mural covers the alley between Coastal Kitchen and Action Print – and really livens up our downtown!
There are tons of interesting things to see and represents our town perfectly. Designed and painted by Thorold-based Dan Kozina, it took over 160 hours to complete!
If you're in downtown Beamsville, be sure not to miss this!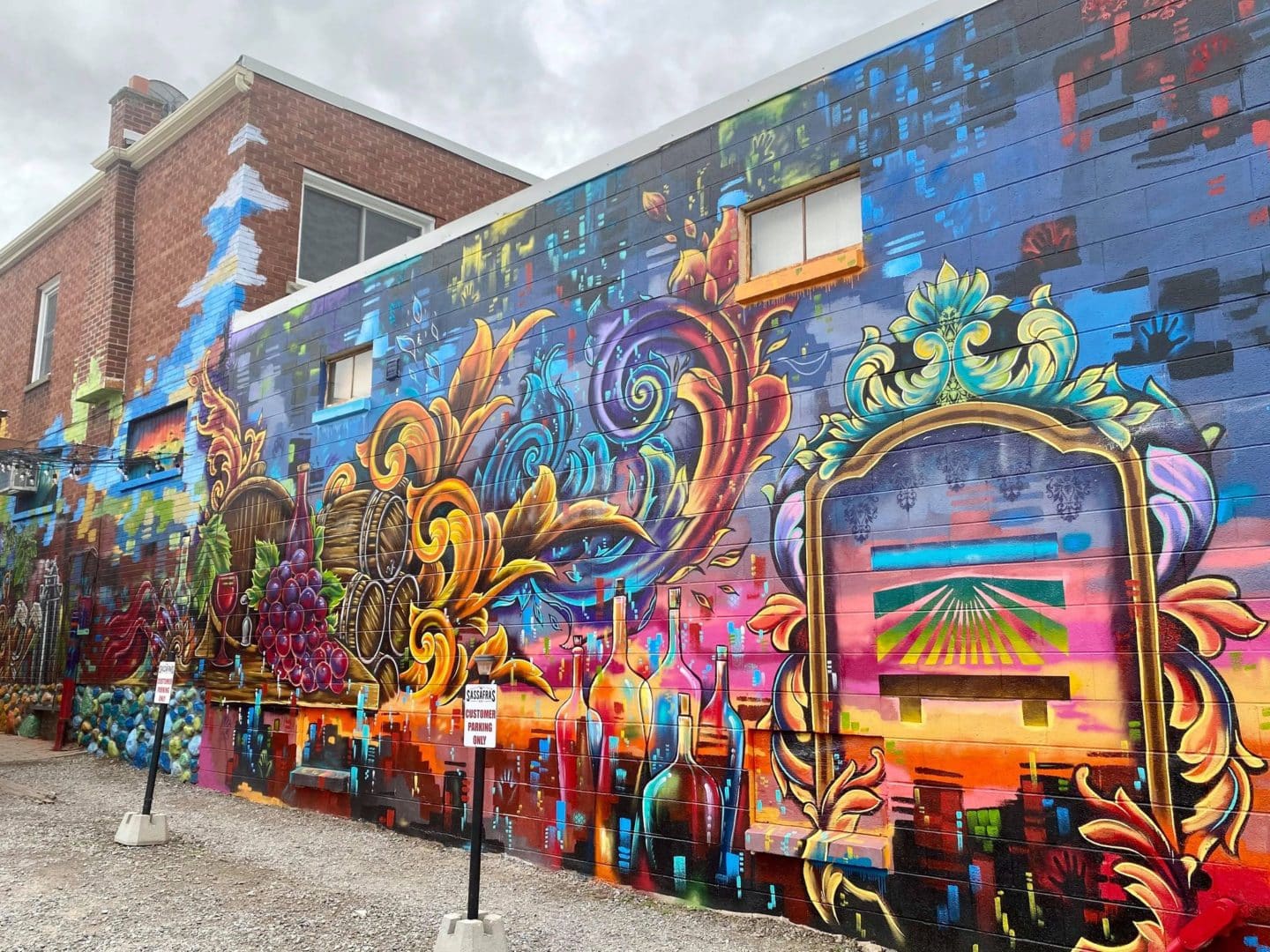 There's over 50 wineries to choose from in the immediate area
We all know the Niagara Region is known as one of the best winery regions in Canada! Did you know we have over 50 wineries right in Lincoln and Twenty Valley?
There are numerous enticing wineries along the Niagara Escarpment to choose from, and they're all unique in their own way.
You could spend an entire afternoon on Mountainview Rd and Locust Lane in Beamsville alone, sampling local wines (and even mead!) from the wineries here, or take a drive along King St and pop in to a few that grab your eye.
Peninsula Ridge Estates Winery
The Good Earth Food & Wine Company
Thirty Bench Wine Makers
Angels Gate Winery
Rosewood Estates
Organized Crime Winery
Locust Lane Winery
Hidden Bench
London Born Wine Company
Vieni Estates
Kew Vineyards
Malivoire
Red Stone Winery
Cornerstone Estate Winery (great fruit wine!)
Cave Springs Vineyard
Back 10 Cellars
Atlantis Niagara Winery
That's just in Beamsville alone, but there are loads of other stunning vineyards throughout Lincoln, and of course, Niagara!
For a really unique experience, you can even sip wine in your own private wine dome at Fielding Estates Winery – perfect for those cooler days!
Beamsville doesn't just have wine! Take your pick from craft beer at Bench Brewing Company, spirits from Dillon's Small Batch Distillers, or local cider from Lincoln County Cider!
There's a ton of amazing local cuisine to pick from
We have some awesome restaurants right in the heart of Beamsville! While this town might seem small, there are a lot of great options to pick from, whether you choose to dine on a patio or indoors, grab takeout, or a quick bite to eat!
Beamsville prides itself on its farm-to-table cuisine, and fortunately for the Lincoln area, there is an abundance of farms and greenhouses to obtain local supply from!
Coastal Kitchen & Bar
This Southern-inspired restaurant is a relatively new addition to Beamsville and it's been welcome with open arms by our community! There's even a market on one side of the restaurant for grab and go items.
The patio at Coastal Kitchen & Bar is also dog-friendly! Follow their social media for awesome daily specials!
Must try: Southern fried Catfish, chicken and waffles, tacos, Cackalacky fried chicken sandwich
Smoke & Moonshine
If you're looking to really indulge and experience a great southern BBQ meal, Smoke & Moonshine is your place to come! From smoked briskets, tacos, BBQ platters, incredible sides, and even vegetarian dishes, there's something here to please everyone!
Must try: Tennessee hot cauliflower, smoke lean beef brisket, giant maple bacon whiskey butter tart
August Restaurant
August Restaurant is a local favourite (including one of mine!), and an awesome spot to come for Sunday Brunch with a cozy atmosphere!
Must try: crispy duck rolls and the grilled reuben!
Conversations Cafe
Whether it's for morning coffee, breakfast, or lunch the atmosphere at Conversations Cafe is so welcoming. It's the perfect spot to sit at during the warmer months on their patio (now extended!) to enjoy a warm drink and a treat.
Must try: London Fog, Cinnabon French toast, grilled pear sandwich
The Butcher and Banker
No matter what day of the week you drive by, the parking lot at the Butcher and Banker is likely to be full! This cozy pub is a great place to come with friends or to come for a hot meal. Their patio is adorned with flower baskets and warm lighting – making it the perfect summer hangout spot.
Must try: World famous nachos (come hungry!), deep fried pickles, hot beef stuffed Yorkie, sticky toffee pudding
Where else to eat in Beamsville
Beamsvlle has a ton of amazing pizza places like Your Neighbourhood Pizza Co, Gigis Pizza, and Pizza Central. Family Shawarma has awesome pizza and shawarma combos (be sure to try their falafels!), as well as Yalla next door.
One of my favourite new additions to Beamsville is Fusion Latina. Their authenic Cuban and Argentinian cuisine is a must-try! Be sure to get their Cubano sandwich – it's their best seller!
Beamsville Fish & Chips is always a busy spot and always has some type of special on. Fusion Latina is the latest new addition to Beamsville giving our town a Latin flair, combining both Cuban and Argentinian cuisine.
Visit Old Angus the Pie Man for incredible meat pies, fruit pies, cabbage rolls, baked goods and more! They're open 7 days a week!
Plenty of wineries also offer great restaurants: Good Earth, Peninsula Ridge, and Redstone Winery are all great options! Many wineries also offer smaller bites like charcuterie boards.
Other great places to visit in Lincoln, Ontario
Lincoln is an incredible foodie hotspot with some truly incredible restaurants to experience, like Just Cooking Rustic Italian, Pearl Morissette (for very special occasions!), and Inn on the Twenty. Locations like this get rave reviews, and for good reason. Come experience it for yourself!
Don't miss stopping by Grand Oak Culinary Market in Vineland for artisan products (including numerous gluten-free items!), gourmet cheese and charcuterie boards, a bakery, and much more. And if you're into specialty cheese, Upper Canada Cheese Company is a must-visit!
There are amazing bakeries!
The Old Post Bakery and the Beamsville Bakery and Patisserie are treasured gems in this community. Whether you're looking for a custom cake, freshly baked bread, or dessert for your family meals, you can't go wrong at either of these two very popular bakeries.
If you're looking for incredible bagels (because who isn't!?), order yours from the Bagel Oven , with various pickup options throughout Niagara.
There's no shortage of farm stands to buy fresh produce
With Niagara being the top fruit-producing region in Ontario, there is no shortage of farm stands to purchase fresh seasonal fruit and veggies to enjoy at home!
You can even pick your own strawberries, cherries, blueberries and peaches during the summertime!
Take your pick from:
Cave Springs Farm Market
Littlefoot Farm (year round – also sells farm-raised meats, eggs, and locally crafted items)
Just outside of Beamsville
Stop for a roadside hotdog and homemade soda
Update 2022: Sadly Canalside Soda is no longer operating!
If you're taking a drive up Thirty Road, you'll notice a cute roadside stand with picnic tables with signs advertising sodas and hotdogs!
Their flavours come from real ingredients, and their sodas are sweetened with cane sugar.
I was invited up for a behind-the-scenes tour of the farm last year, and you'll be surprised to learn that everything is done by hand! From filling bottles to labelling, it's all done by a small team.
Canalside Soda has BIG things planned for their property and I'm excited to see this company grow! Future expansion, events, and festivals are in the planning stages.
They've also been recognized as a Certified Living Wage Employer, which means employees need to be paid based on the actual costs of living in the community. As of 2019, the living wage for the Niagara Region is $18.12/hr.
Be sure to stop by at this cute roadside stand for a hot dog topped with gourmet items including tart cherry lime ketchup, carrot and orange bean relish, pickled jalapenos, and sauerkraut, and a soda for a unique experience!
Things to do in the Fall in Beamsville
Go on a cemetery tour
What better way to spend Halloween than to go on a historic cemetery tour with the Lincoln Museum & Cultural Centre? There is so much you can learn from a cemetery and headstones – and about the people who rest there!
It's absolutely fascinating to uncover some hidden gems at Mount Osborne Cemetery, where some gravestones date back to the early 1800s!
You'll be guided by costumed interpreters, flashlights, and if you're lucky, a full moon on a chilly fall night.
Go on a Heritage Tour at Balls Falls Conservation Area
During the Thanksgiving Festival at Balls Falls, you can go on a Heritage Tour for just $10 per person (including parking!). Explore the buildings on the property, as well as the Ball family home, grist mill, and church, and see two waterfalls along the groomed trails, too!
Looking for things to do near Beamsville?
Stop to see the Painted Ladies at Historic Grimsby Beach
You'll hardly believe your eyes when you see these stunning fairy tale homes at Historic Grimsby Beach. Lovingly known as the Painted Ladies, these Victorian-era homes are tucked away in a tiny community right along Lake Ontario. Vibrant colours give these homes quirky character, and you'll feel as though you've been instantly transported to a child's storybook.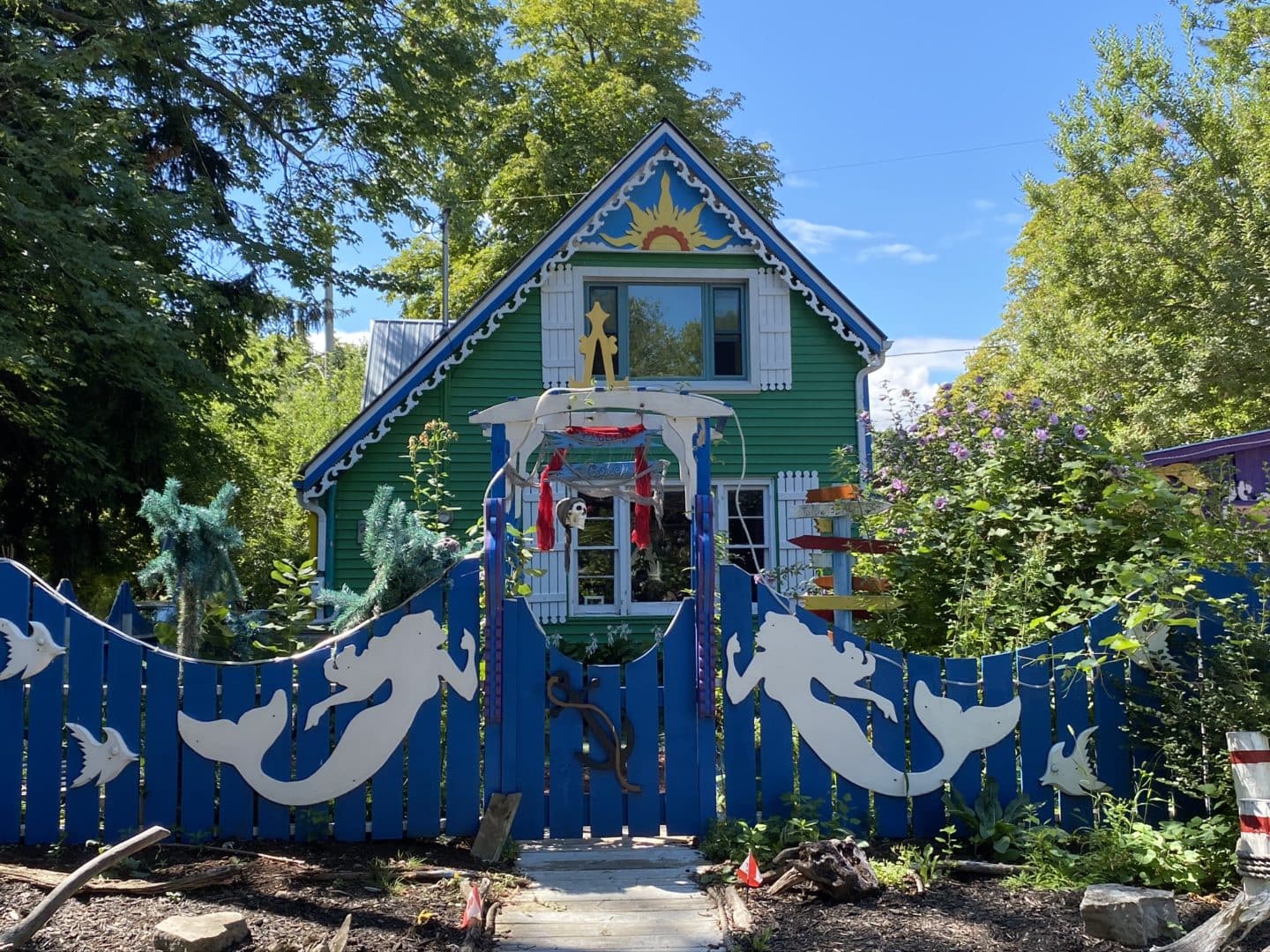 Visit Charles Daley Park in Jordan
Niagara is right in between two lakes – Lake Ontario and Lake Erie – meaning we have lots of amazing beach spots to head to during the summer! The closest one for us is Charles Daley Park in Vineland – a beautiful open space with a long beach, trails, picnic areas, washroom facilities, a playground, and plenty of parking.
During the summer months, swing by for a Sunset Music Series concert (postponed for 2021). From jazz to rock, country and more, each concert has its own theme. Food vendors are available to grab a bite to eat before the concert. Bring a lawn chair or a blanket and get cozy in the park overlooking beautiful Lake Ontario starting at 7:00. The sunsets here are incredible, too!
It's also an amazing spot for tobogganing during the winter!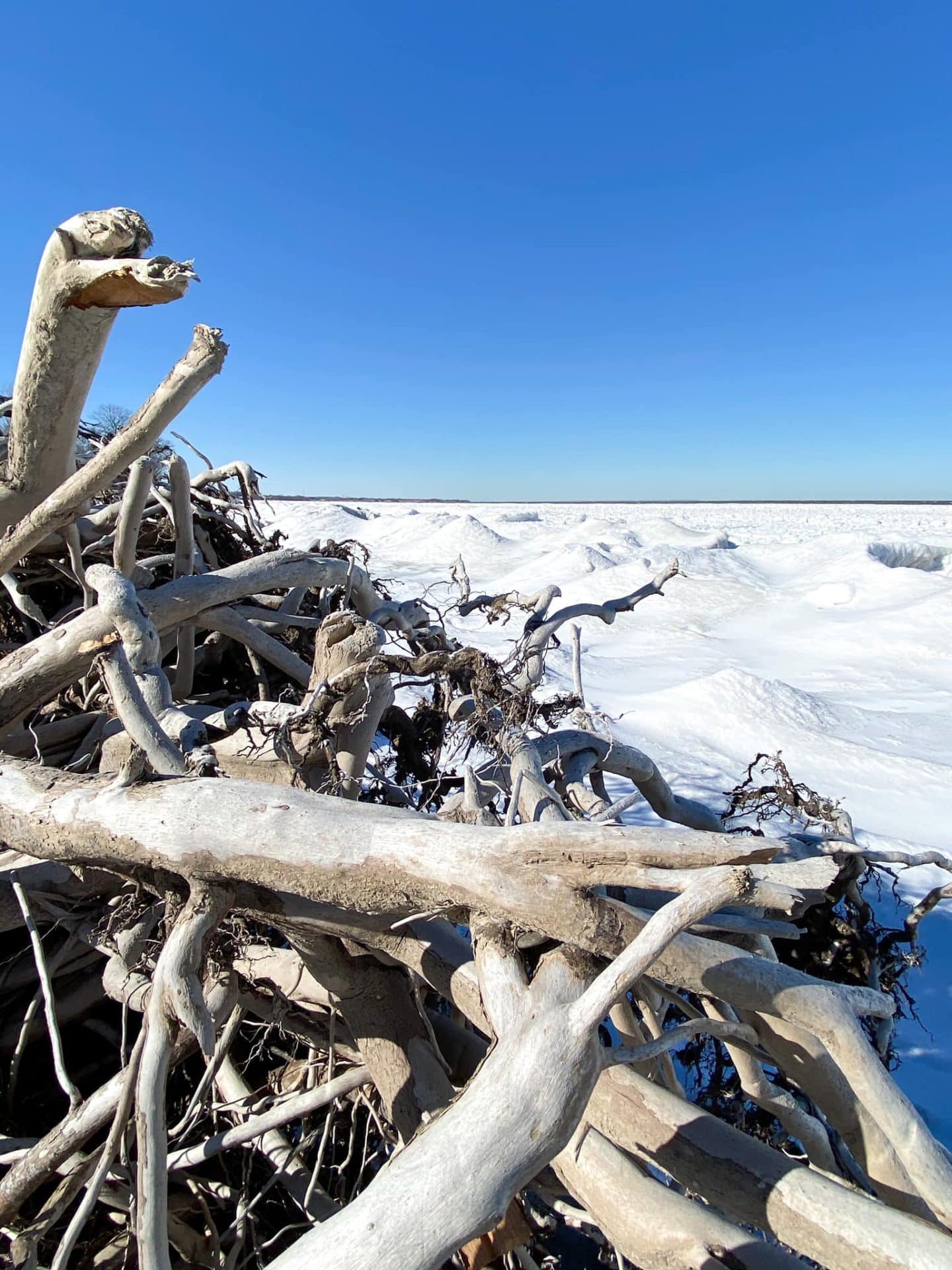 Visit the Lincoln Museum and Cultural Centre
Beamsville, named after Jacob Beam – a United Empire Loyalist – was founded in 1788. He emigrated from New Jersey with his family, and both of his homes are still standing today! He was a prominent figure in society, who donated resources and land necessary for establishing school, church, and cemetery.

Stop by the Lincoln Museum and Cultural Centre to learn about the five communities that make up Lincoln and to learn a little more about its pioneer history. There are also some historical buildings to view on-site, and the new museum, which is located in Jordan Village, is beside the Jordan Art Gallery and plenty of shops on Main Street.
Did you know: Beamsville is said to be the birthplace of the hockey net, back in 1898!
Pin it for later!
Related Posts