Nestled between the Niagara Escarpment and on the shores of Lake Ontario is the quaint town of Grimsby, a charming place that takes pride in its heritage, historic beachfront, and sense of community.
Take a walk downtown during the summertime and you'll find restaurants with patios built out to the road adorned with beautiful flower planters and busy tables with people laughing.
There is such a tight-knit sense of community in Grimsby, where business owners help each other out and give back to the town and where citizens look out for one another. There's such a strong focus on supporting local business, local charities, and local farmers. Grimsby is definitely one of Ontario's gems , and it's no surprise that it was named as one of Canada's best towns to live!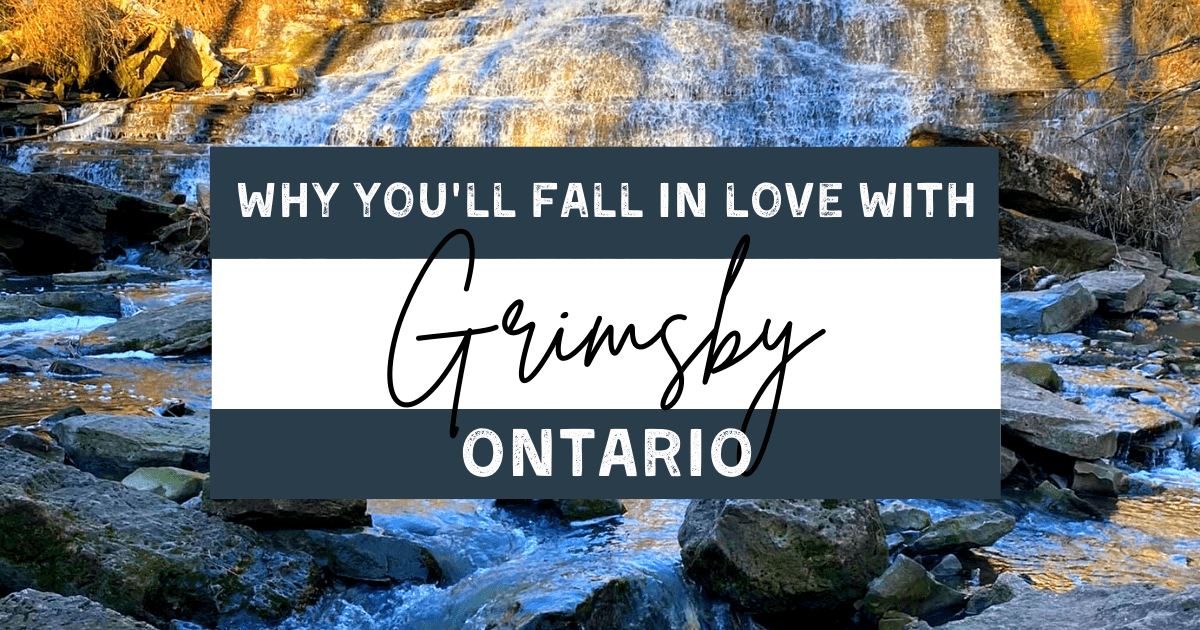 Grimsby has everything – from great restaurants and cafes, shopping, beachfront and scenic views, and plenty of interesting things to see and events to take part in to keep you busy.
Whether you're looking for a day trip out to wine country or a quieter place to stop on the way to Niagara Falls, Grimsby should be on your radar. And while you're here, take a drive 5 minutes down the street to the beautiful town of Beamsville for amazing wineries, a brewery, great hiking spots and much more!
This post contains affiliate links which means I earn a small commission if you purchase through one of my links at absolutely no additional cost to you. Feel free to read my disclosure policy. Thank you for supporting my blog!
Plan your next vacation using these tools!

✈️ Book flights: SkyScanner
🏨 Book hotels: Booking.com
🚘Book car rentals: RentalCars.com
🎫Book tours: GetYourGuide
🍽️Local food experiences: EatWith
🌍Favourite travel item: Packing cubes
🧳Favourite travel bag: Osprey 40L Fairview
📱 ESims: Airalo
🩹 DIY Travel Medical Kit
💸 20 Cheap Travel Items Under $20
You'll visit for the history and heritage
Grimsby prides itself in preserving its heritage conservation and creating a sense of community. This town has boomed lately, and creating awareness of its history remains important.
The annual Doors Open Grimsby festival, Grimsby Heritage Art contest, and historic walking tours show just how important preserving Grimsby's heritage really is.
Grimsby Public Art Gallery
The Grimsby Art Gallery is dedicated to exhibiting and collecting work by local, regional and national Canadian artists, showcasing artwork that is important to the community. Displays are changed every 6-8 weeks and include a variety of media.
The gallery is open 7 days a week and also offers educational programs, lectures, and art classes.
There's a gift shop on site showcasing an array of Canadian handcrafted gifts from regional artists.
Address: 18 Carnegie Lane
Nelles Manor
Once the home of the Nelles family over 220 years ago, the Nelles Manor Heritage House has housed four generations before being sold to the Coutts family who restored the home, and has become a lasting monument to the life of some of the earliest European settlers in the Niagara Region.
Nelles Manor saw the War of 1812 right on its doorstep during the Battle of the Forty, housing both British and American troops.
Now restored, you can tour through the home and step into the past (and maybe spot a ghost or two!).
Address: 126 Main St. W
Open: Victoria Day through Labour Day, Wednesdays – Saturdays 10:00 am – 4:30 pm. Sundays 1:00 – 4:30 pm.
Admission: Adults $7, Children ages 3-13 $5, Families $15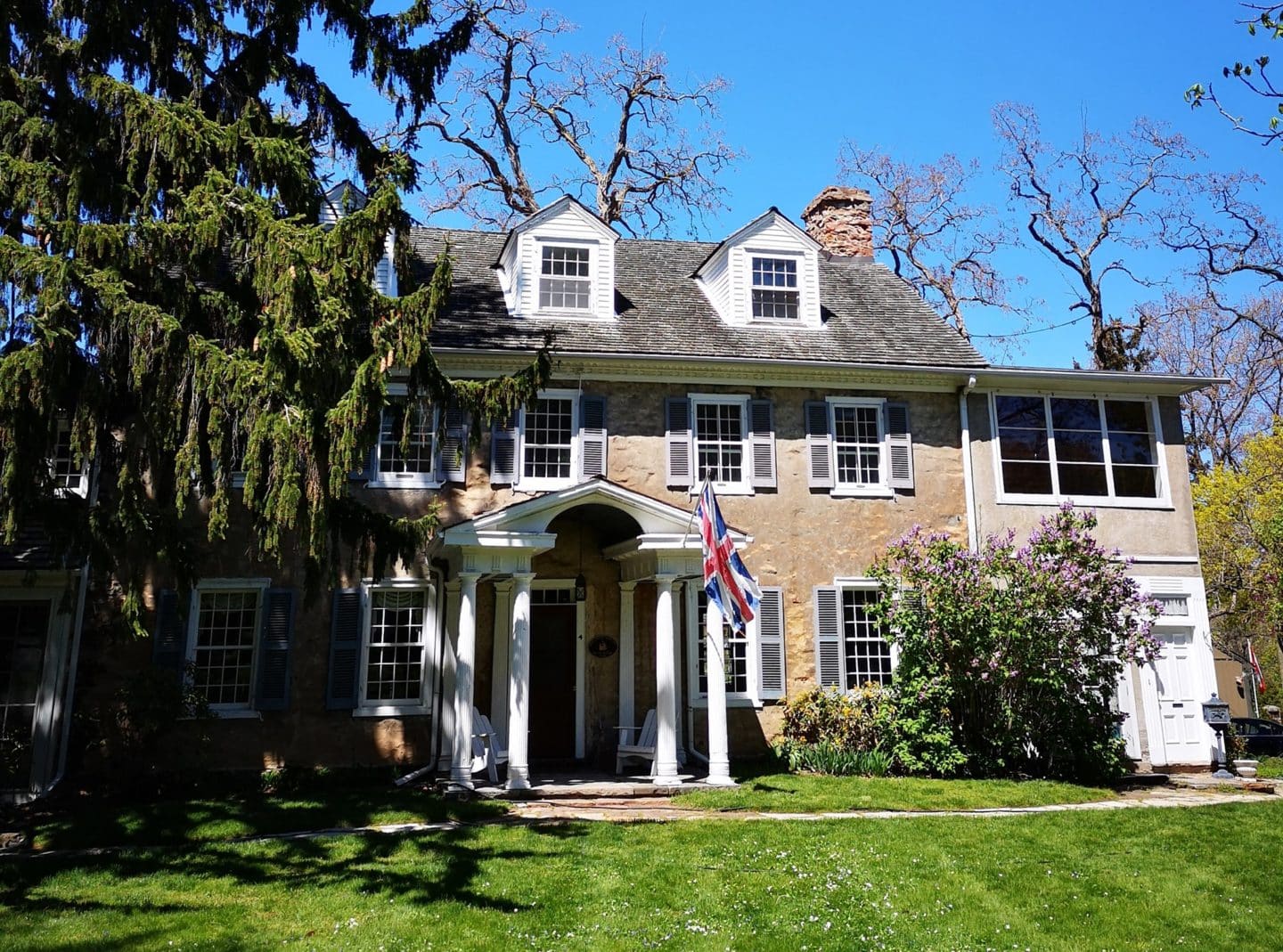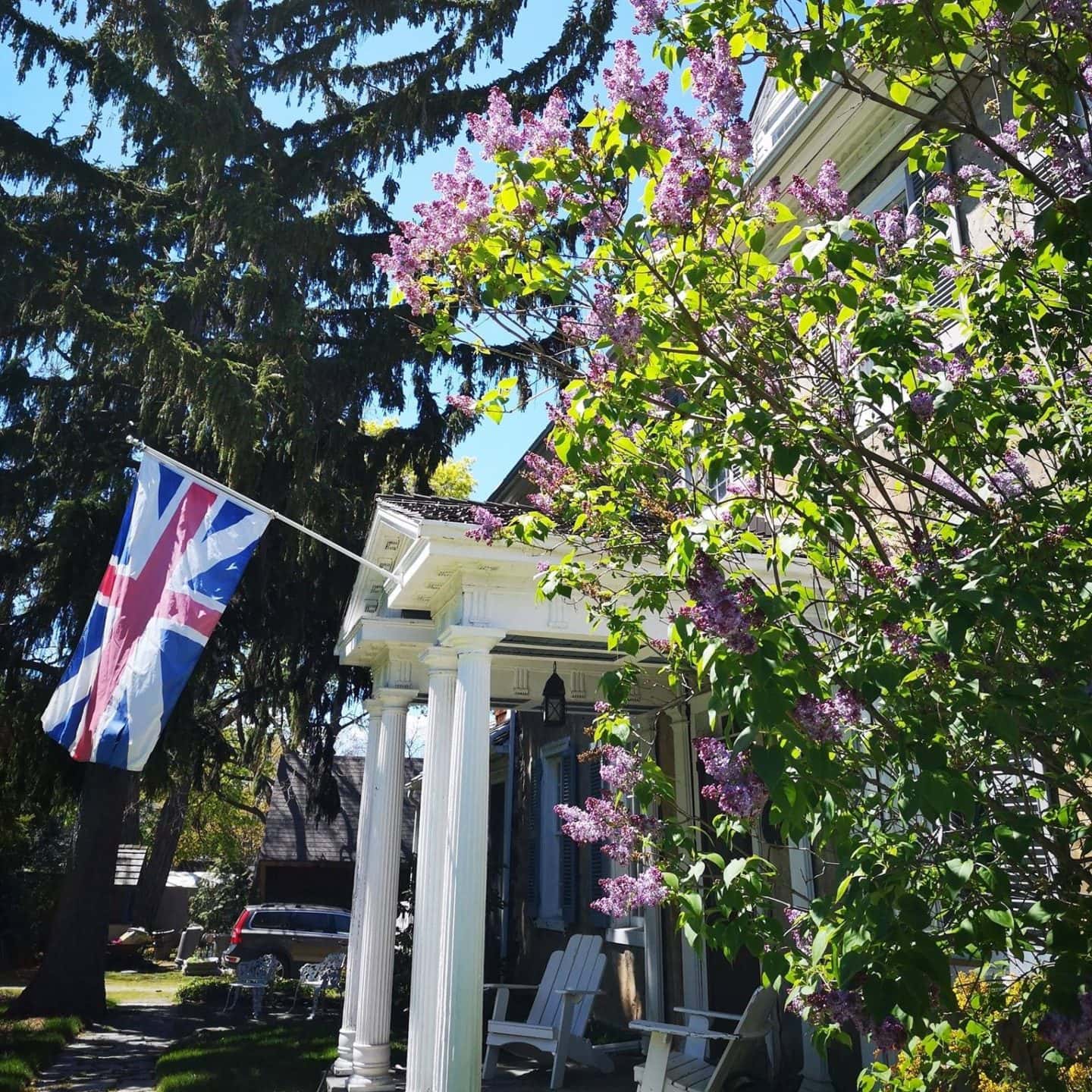 Grimsby Museum
The Grimsby Museum has two exhibition galleries which host travelling exhibits featuring local history that relates to the Niagara Region and Grimsby and serves as an integral part of keeping our cultural life alive.
Their own collection has over 15,000 pieces of objects, art, textiles, archives, photos, and archeological materials!
You can even sign up for walking tours through town! Popular tours include the Queen's Lawn Cemetery tour where you can explore engravings and gravestones and learn some interesting bits of history about Grimsby's past residents.
Address: 6 Murray Street
Admission: Adults $4, Seniors, Students and Children $3
Elizabeth Street Pumphouse
Built in 1905, this beautiful historic building was originally a water pumping station for Grimsby, and was in continuous use until the 1990s! It's now been restored and is a popular rental for weddings, showers, family gatherings and more!
This location is popular amongst locals for a quiet visit to the lake, watching the geese and ducks, and taking in the peaceful views.
On-site is also the War of 1812 Bi-Centennial Peace Garden to commemorate the Engagement of the Forty (1813), as well as the Forty Mile Creek Trail.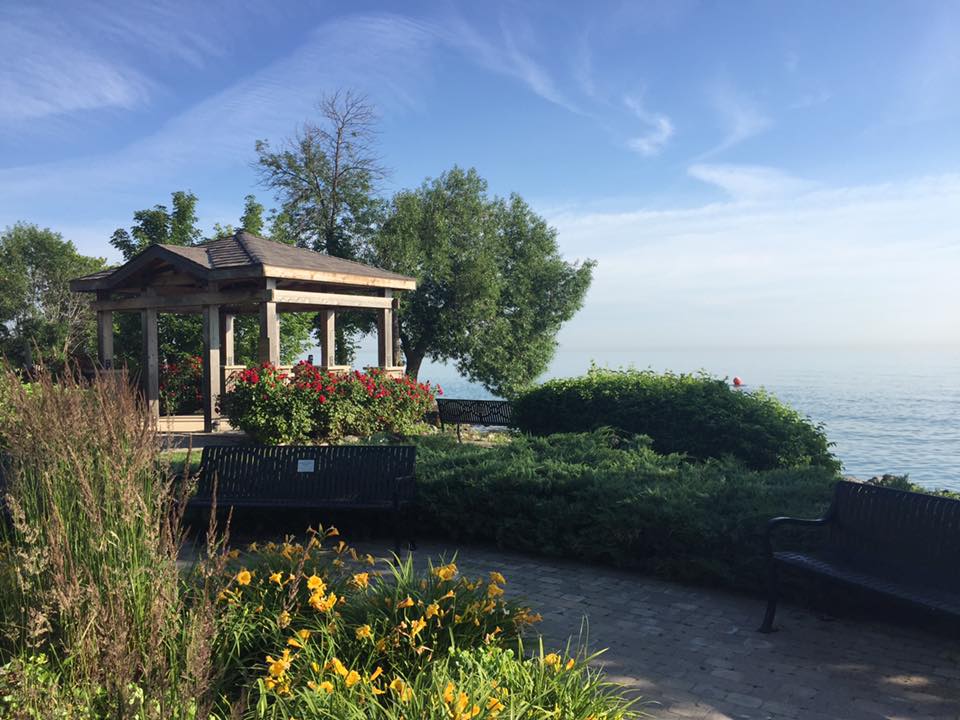 And stay for the wine
This beautiful region of Niagara is known for its award-winning wineries, many of which have restaurants offering farm-to-table dishes!
Niagara is known as a top wine destination in Ontario, and it's not hard to see why! With over 50+ wineries in the immediate area, you'll be spoiled for choice of where to go!
Drive down the road to beautiful Beamsville on your way through Grimsby to dine at gorgeous Peninsula Ridge, enjoy creative concoctions at Good Earth, or surprise yourself with an ever-changing menu at Pearl Morissette to experience the best of Niagara flair.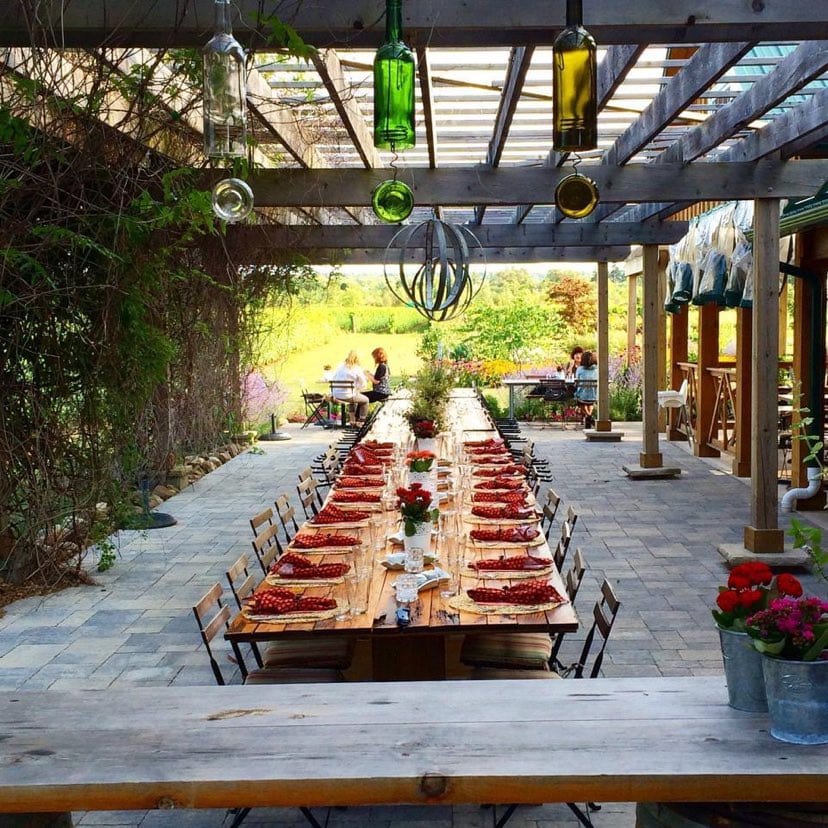 Not into wine? Not everyone is! Fortunately Grimsby also has the Forty Creek Distillery right along the South Service Rd. Take a tour of the facility and take home a bottle or two of one of Canada's most-award whiskeys, including their Nanaimo Cream (!!!) and their Oh Canada Maple Liqueur.
Just down the road at Puddicombe Farms you can pick up some locally made cider, and even pick your own apples and pumpkins, depending on the time of year you visit!
Drive up Mountain Road and loop around Locust Lane and you'll come across a number of wineries, each unique and gorgeous in their own way! Stop by Rosewood Estates for more than just wine – they have mead as well, made from their hundreds of beehives scattered throughout the Niagara Escarpment!
Fielding Estates Winery has a beautiful deck and property overlooking Lake Ontario, or if you're visiting during the cooler months, you can book your own private wine dome!
Guaranteed you'll have a difficult time deciding which wineries to visit on your visit to Grimsby. With this lineup of vineyards just a few minutes down the street, you'll easily spend half a day touring through these beautiful properties.
Just check out this list! All of these vineyards are within a 20 minute drive from Grimsby!
Wineries in Stoney Creek
Leaning Post Wines
Puddicombe Estates
Ridge Road Estate Winery
Wineries in Beamsville
Peninsula Ridge Estates Winery
The Good Earth Food & Wine Company
Thirty Bench Wine Makers
Angels Gate Winery
Rosewood Estates
Organized Crime Winery
Locust Lane Winery
Hidden Bench
London Born Wine Company
Vieni Estates
Kew Vineyards
Malivoire
Red Stone Winery
Cornerstone Estate Winery (great fruit wine!)
Cave Springs Vineyard
Back 10 Cellars
Atlantis Niagara Winery
Wineries in Vineland and Jordan
Kacaba Vineyards
Vineland Estates
Tawse Winery
Megalomaniac Wines
Ridgepoint Wines
Cloudsley Cellars
The Foreign Affair Winery
Harbour Estates
Ridgepoint Wines
Honsberger Estate
Creekside Estate Winery
13th Street Winery
Flat Rock Cellars
Calamus Estate Winery
Westcott Vineyards
Sue Ann Staff
Rockway Vineyards
Henry of Pelham
Hernder Estate Wines
You'll experience great food
Grimsby is no stranger to great food, cozy atmospheres, and friendly service. These businesses will treat you like family as soon as you walk through the door and make you feel like you're at home.
Looking for a special place to dine? Be sure to get to Casa Toscana for the freshest dishes including pasta that's made right in-house using special flour imported from Italy! This restaurant is easily one of the top spots to come. Locals flock here – and for good reason! Just come see for yourself!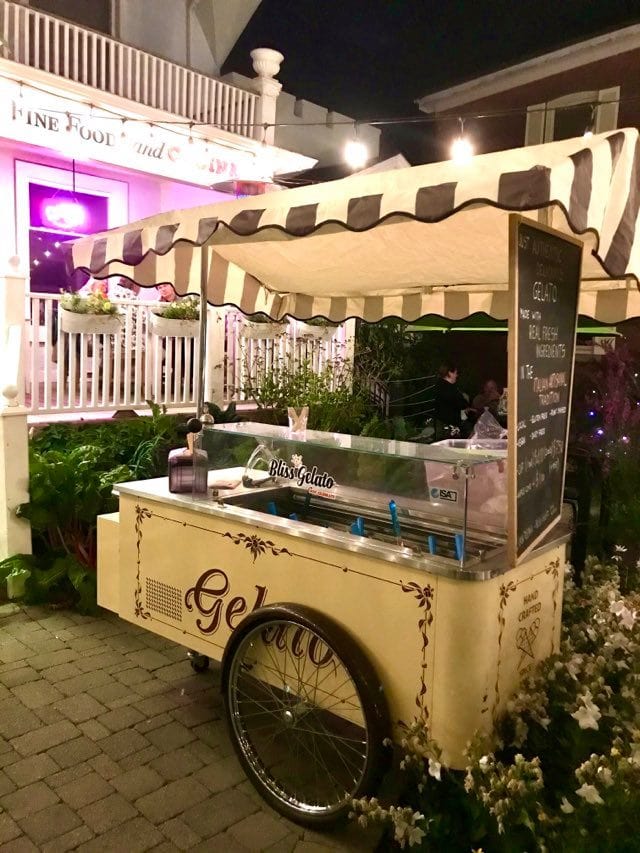 Looking to come hang out with friends and family and have some laughs? Take your pick from Teddy's Sports Bar (voted the best wings in town!), The Judge and Jester, Elm Street Cafe Grill, Rikochez Pub, or The Forty Public House for daily specials and a relaxed atmosphere.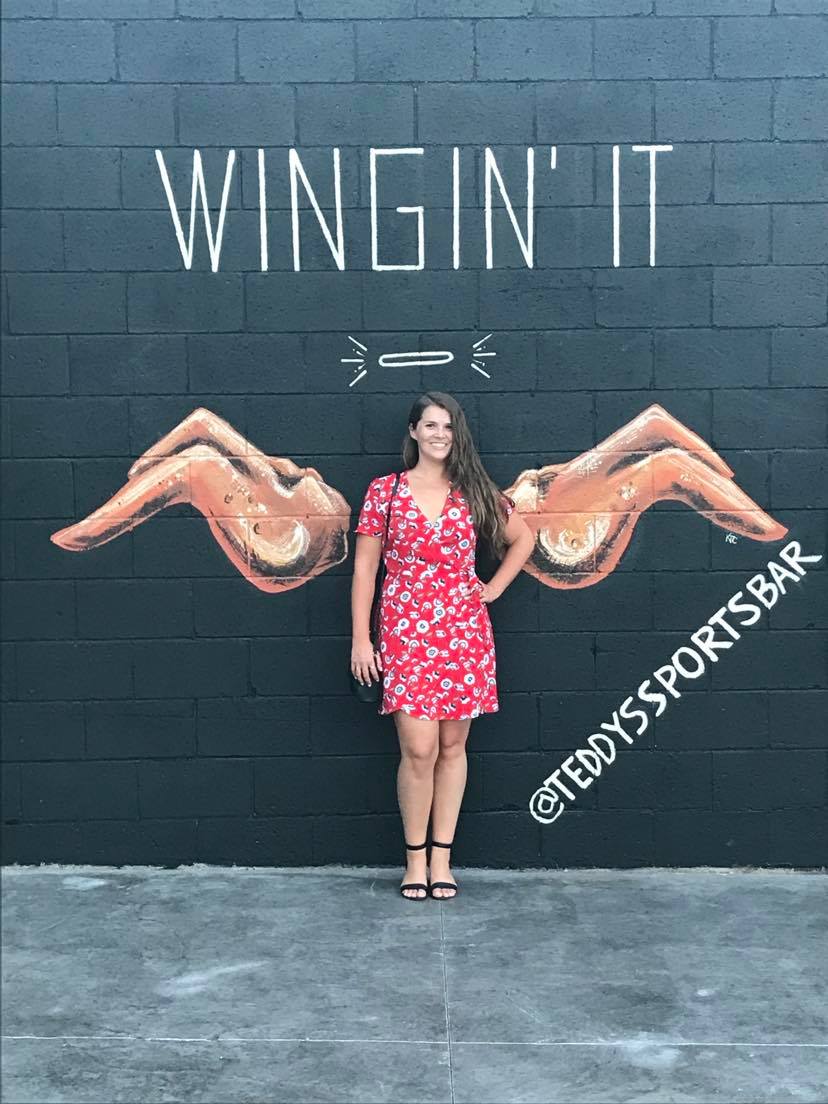 Try JJs on the Docks at the marina and stroll down to the Elizabeth St Pumphouse after, or try some local favourites like Grimsby Thai, Do Eat Sushi, and the Indian Hut for something different.
Looking for something quick?
Visit the Crushed Tomato for grab and go items like subs, sandwiches, pastas, and poutine, the Falafel Houz for shawarmas, salads and falafels, Town & Country Fish and Chips, Nolaa's for Keto baked items (good luck just picking a few!), or stop in at one of the various pizza joints, like Pizza Di Nonna, You Had Me At Pizza, Noni's Pizza, Amici's, or the Pizza House!
Coffee Shops
There are a number of unique and cozy coffee shops in the Niagara Region, some of which are in Grimsby! Take a seat at Station 1 Coffee House for a comforting vibe and great drinks, or La Maison Rose for beautiful concoctions in a French-inspired cafe. Stop by 416 Coffee Co. for takeout!
You'll get in touch with nature – effortlessly
With Grimsby nestled between the Niagara Escarpment and Lake Ontario, there's an abundance of outdoor spaces to enjoy! Whether you're looking for sweeping views of the lake and the Toronto skyline, relaxing on the beach, picnicking at a quiet park, or hiking the Bruce Trail, there's no shortage of things to do outdoors in Grimsby.
Take an afternoon stroll around Southward Community Park, hike at Beamer Memorial Conservation Area for stunning views of the city and the Lake – and on clear days, grab some shots of Toronto too! Or bring a picnic and enjoy the views at many lakefront parks. A local favourite is the Elizabeth Street Pumphouse! Be sure to stroll along the Forty Mile Creek Trail.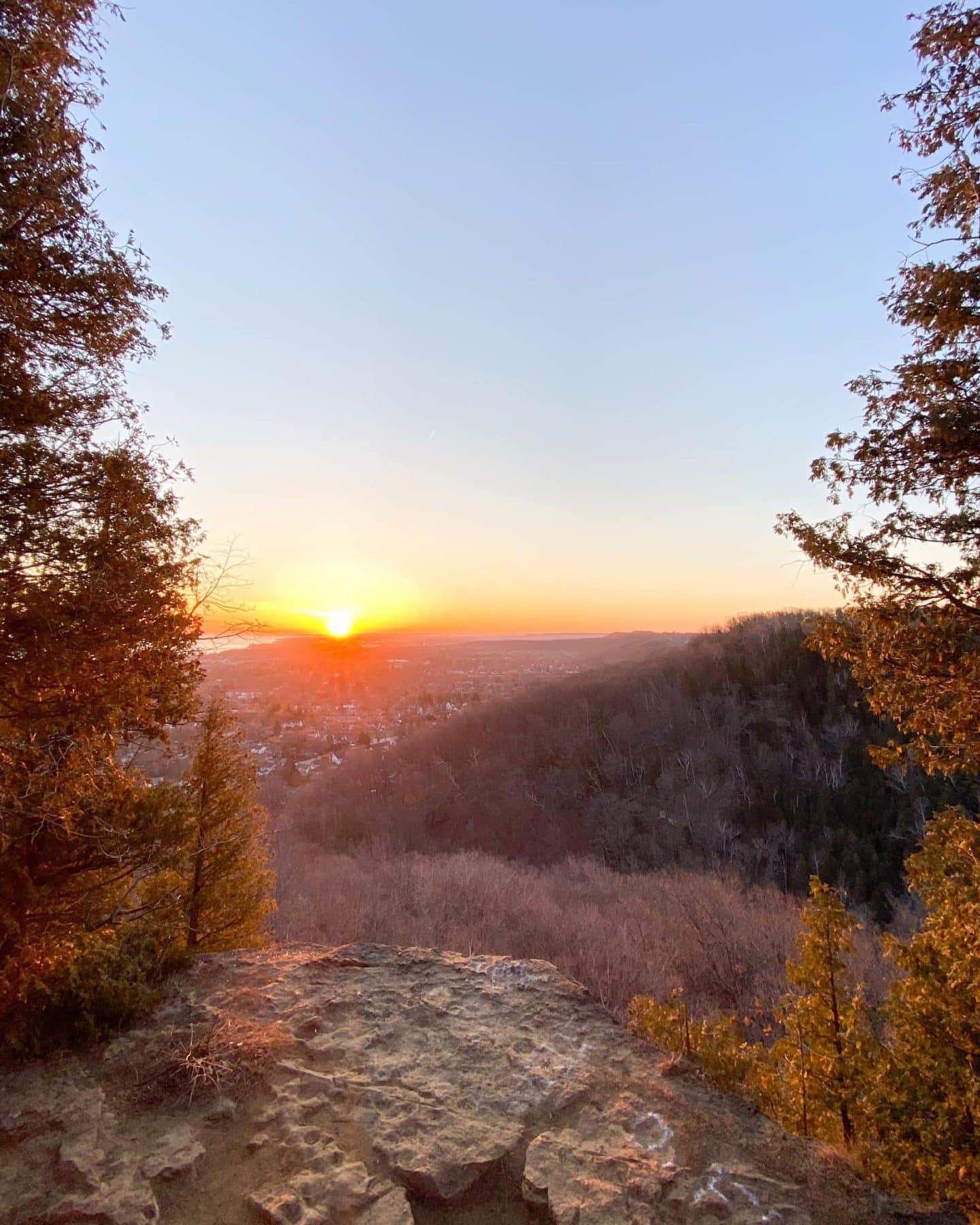 Take a visit to the Grand Old White Oak Tree Stand. This tree stand is estimated to be over 300 years old! Grimsby was once an area of Carolinian forest, before being transitioned to a Methodist campground. This stand serves as a reminder of what once was.
This beautiful little park is right beside Grand Ave Public School is used for educational purposes and serves as a reminder of Grimsby's natural past, which we can all learn from!
Take your pick from Grimsby's beaches for a peaceful time away from daily life. Nelles Beach is a quiet gem tucked away along Lake Street, and Casablanca Beach is well worth visiting for stunning views of Lake Ontario and Toronto. Grimsby Beach (by the Painted Ladies) is a quiet spot to enjoy a quiet time by the water.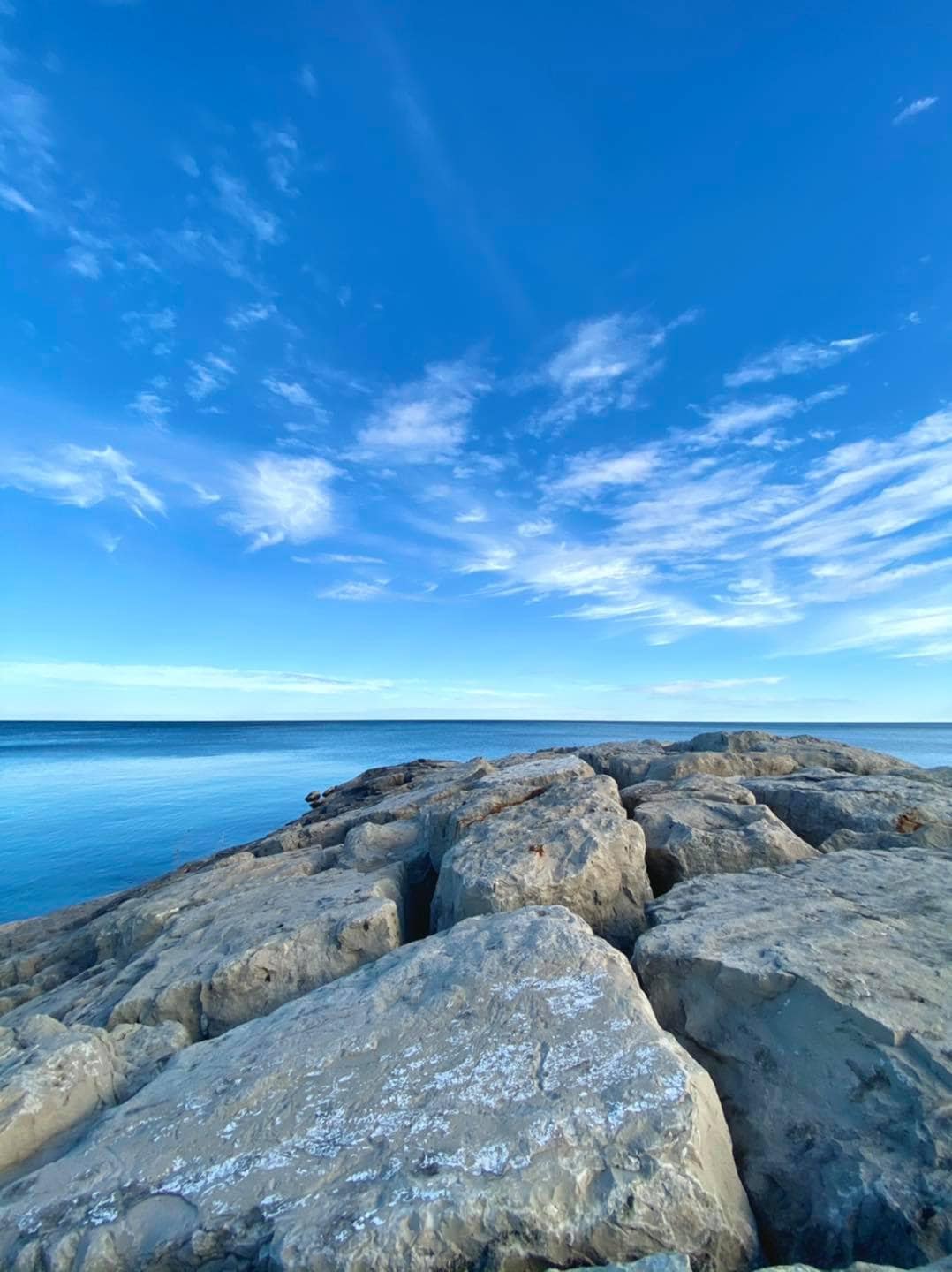 You'll be transported in a fairy tale
The Painted Ladies
No visit to Grimsby would be complete without taking a stroll through this whimsical community right along the lake. The Painted Ladies of Historic Grimsby Beach is a treasured gem in Grimsby, with its collection of quirky and colourful gingerbread houses dating back to the 1800s. They're all different – and painted in colours of the rainbow.
Methodists used to gather here in the mid-1800s and hold week-long revivals during the summertime. Thousands would travel here and camp in the park, and when these events became more popular the need for permanent housing became apparent, and these Victorian cottages were built.
You'll be able to stroll through this unique little neighbourhood and take in the various sights and colours of the Painted Ladies!
Please be respectful of this area, and don't venture onto properties just for a photo!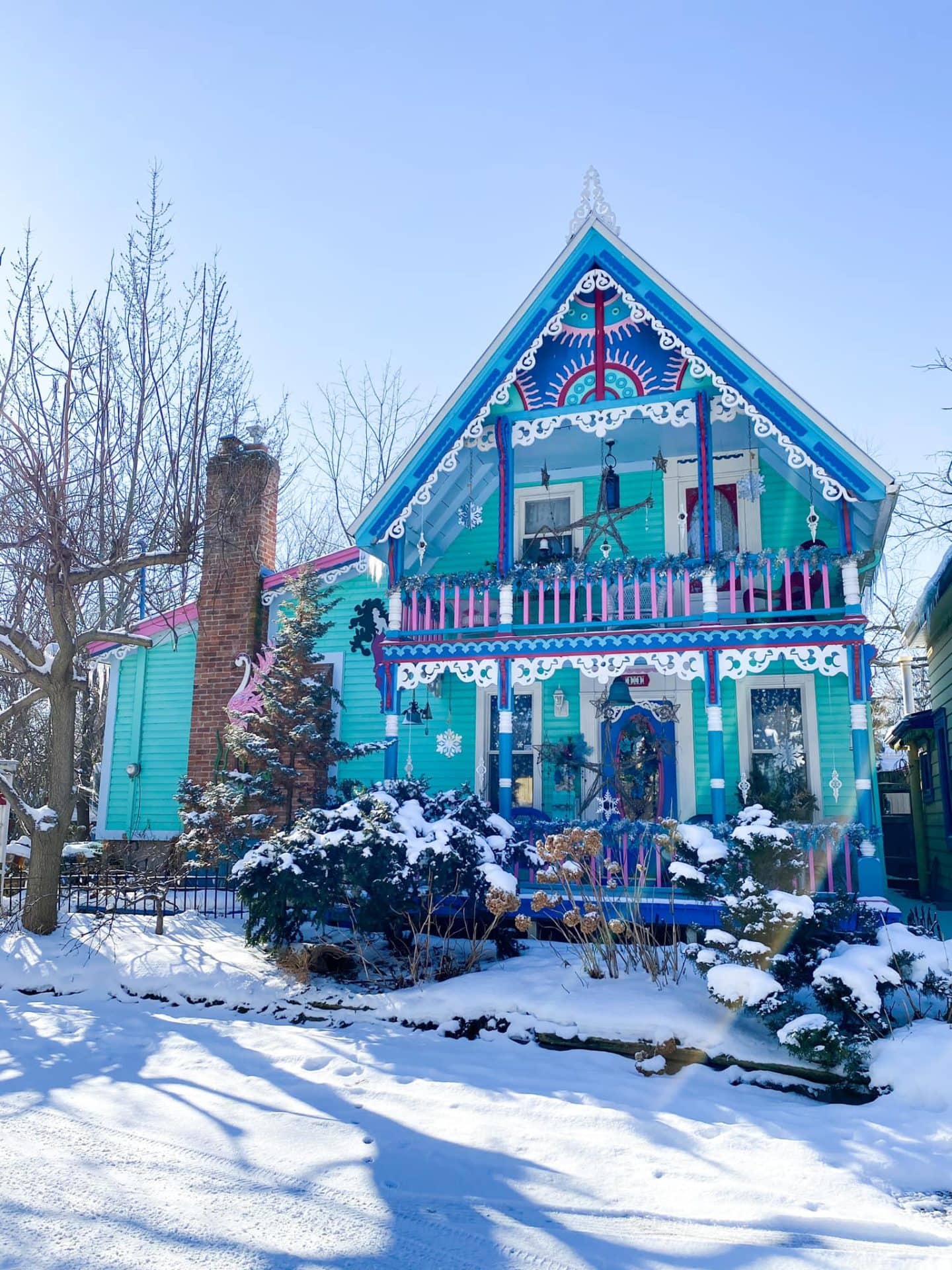 You'll appreciate the local shopping
Grimsby is very focused on shopping local and offers some of the best stores, so be sure to visit Main Street to visit the shops, ranging from handmade goods, clothing, art and more!
The Merchants of Downtown Grimsby pride themselves in being your neighbours, friends, and trusted retailers who work to keep the downtown as vibrant as possible and the go-to spot for those who shop locally. You'll find eye-catching and inviting displays in shop windows, and during the summer months you'll find beautiful flower baskets lining the streets.
From artisan gifts, clothing shops, home decor, to even a Keto bakery and motorcycle boutique, pop into a shop or two in downtown Grimsby and you'll be guaranteed to find something you've never seen before!
Stop by the Grimsby Farmer's Market on Thursdays at the Grimsby Peach King Arena from Victoria Day – Thanksgiving for some local and homegrown produce, meats, wine, and baked goods!
Looking to spend more time in Niagara? Check out Beamsville (just down the road from Grimsby and home to incredible wineries, or Port Colborne!)
Pin it for later!
Related Posts