Ontario is home to so much natural beauty that often gets taken for granted. Now that the pandemic has postponed many travel plans, it's allowed us to explore what's in our own backyard, including tons of hidden gems to check out!
I've come to realize that over the years I've ignored our own province and all of the amazing sights to see, so these past few months have been really eye-opening and has made me appreciate our beautiful country even more.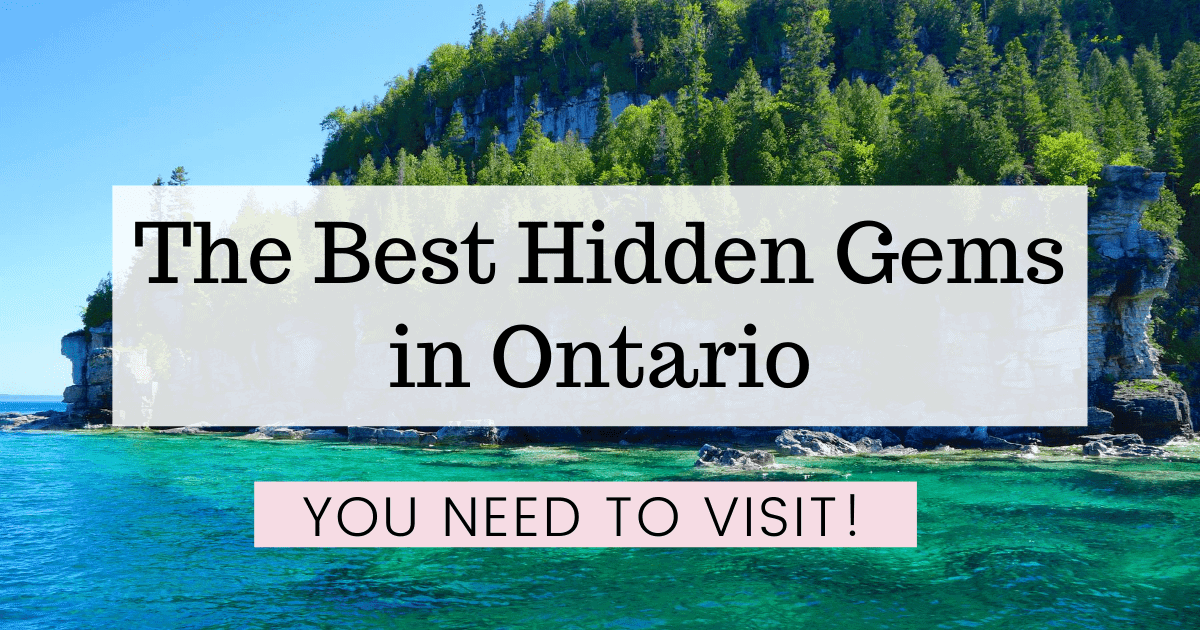 This collection of towns has been compiled from travel bloggers who feel it's important to share their knowledge of some of the best places to visit in Ontario!
This post contains affiliate links which means I earn compensation when you click on the links at absolutely no extra cost to you! Feel free to read my disclosure policy. Thank you for supporting my blog!
Plan your next vacation using these tools!

✈️ Book flights: SkyScanner
🏨 Book hotels: Booking.com
🚘Book car rentals: RentalCars.com
🎫Book tours: GetYourGuide
🌍Favourite travel item: Packing cubes
🧳Favourite travel bag: Osprey 40L Fairview
🩹 DIY Travel Medical Kit
💸 20 Cheap Travel Items Under $20
Grimsby
Nestled at the foot of the Niagara Escarpment between Hamilton and Niagara Falls along the shores of Lake Ontario is the community of Grimsby. Well-known for its wineries, restaurants, hiking trails, and collection of unique shops along Main Street, this small town is a hidden gem in the Niagara Region.
A visit to Grimsby wouldn't be complete without taking a stroll or a drive through the Historic Grimsby Beach houses, right along the lake. This collection of quirky, colourful gingerbread-esque houses dates back to the 1800s and each one is different, painted in colours of the rainbow.

Grimsby is very focused on shopping local and offers some of the best stores, so be sure to visit Main Street to visit the shops, ranging from handmade goods, clothing, some of the best restaurants in the Niagara Region, and Art Gallery.
For those wanting to learn a little more about the area, visit the Grimsby Museum, containing 15,000 artifacts, or Nelles Manor Museum, occupied by British and local militia during the War of 1812, and transport yourself back in time!
Take an afternoon stroll through Beamer Memorial Conservation Area for stunning views of the city and the Lake – and on clear days, grab some shots of Toronto too! Or bring a picnic and enjoy the views at many lakefront parks. A local favourite is the Elizabeth Street Pumphouse!
Top off your visit to the Grimsby area by dining at one of many wineries, including Peninsula Ridge or Good Earth, for some locally sourced dishes and fabulous wine.
Heading down to Niagara Falls afterwards? See the best 12 free things to do!
Looking for mystery? Just down the road in Lincoln lies the mysterious Cave Springs – with tales of witches, strange rock carvings, and magic salt! Come hike one of the most haunted places in Niagara!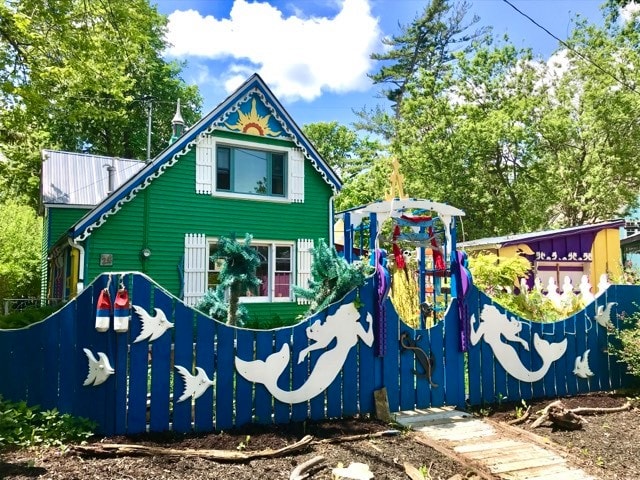 Stratford
If you're looking for somewhere to go in southwestern Ontario, whether for a day trip from Toronto or for a weekend getaway, Stratford is a great option.
This small town is best known for its world famous Stratford Festival, which runs from April to October and showcases the very best in theatre performances, with a large focus on Shakespeare adaptations. Many famous actors have graced the stages here, and some even like to call the town home. Stratford is largely an arts town, which you can clearly see as you walk down Ontario Street, passing by all of the artisan shops and galleries.
Putting the arts aside, Stratford has a lot more to offer. One of the focal points of the town is the Avon River, which is beautiful to walk around at any time of the year. It's particularly popular in the summer months, where you can go on boat rides, listen to live music, and get up close and personal with the majestic swans and their cygnets. There's even an annual Swan Parade which guides the swans back to the river after being indoors all winter.
Stratford also has a growing food scene, with new restaurants and cafes constantly popping up. If you love pizza, Pazzo's offers the best in town and you're given the option to create your own stonebaked pizza as well if you prefer. Stratford is considered one of the most beautiful towns in the whole of Canada, and when you visit you'll understand why.
Find Krista the Explorer on Instagram!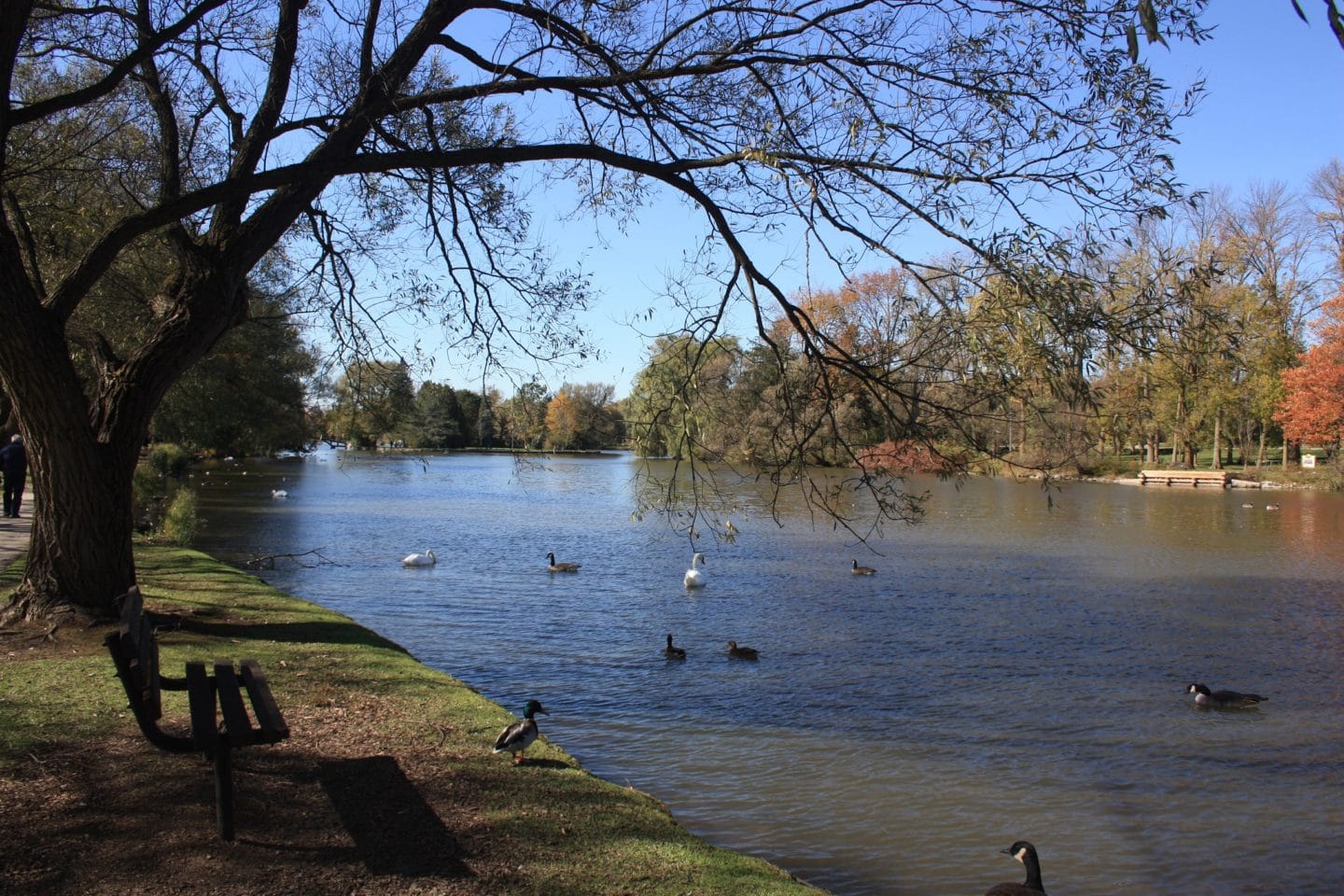 Thousand Islands National Park
About 3 hour drive east of Toronto is Thousand Islands National Park. Even the drive along the 1000 Islands Parkway is scenic. Ancient mountains have been shaped over millennia to little islands in Lake Ontario at the point where the St Lawrence river flows out of the lake.
The Canada-US border runs through the park and there are bridges connecting Ontario to New York state. Actually, one is the shortest international bridge in the world.
The best way to experience 1000 Islands from a boat! There are cruises from different ports, such as Kingston and Rockport. Rockport is much closer to the spectacular islands. Most spectacular among them is Heart Island, home to opulent Boldt Castle.
Most islands are private. Their owners built holiday homes in all shapes and sizes. With the boat tours you will still get fairly close to the US island. You'll see both flags waving in the same neighborhood, so to say.
The season lasts from mid May to mid October, with peaks in July/August. There is also hiking, paddling and many other activities that make for a great day trip. If you want to spend the night, there are also campsites in the park.
Find Christin has Fernweh on Pinterest!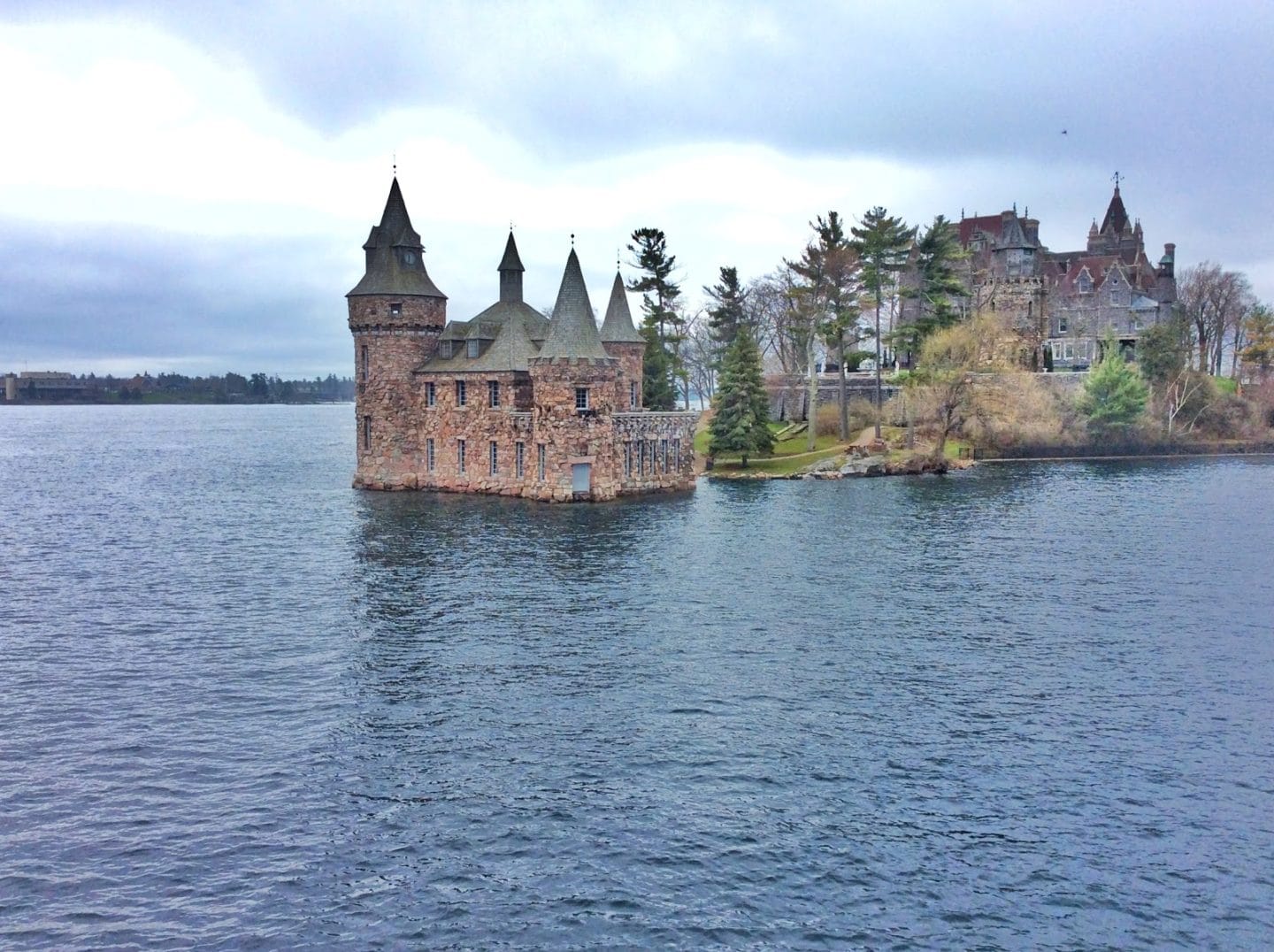 Port Dover
Hugging the shores of Lake Erie, Port Dover is well-known for its Friday the 13th Motorcycle Rallies, gathering crowds in the tens of thousands, and is also a top spot in Ontario to come for fresh perch.
If you're looking to get your fill, you must visit Erie Beach Hotel. Their fish platters will have you longing to come back, complete with salad carts containing cucumber salads, pickled pumpkin, celery bread, and horseradish jello (yes – you read that right!).
If fish isn't your thing, try the famous Arbour – in business for over 100 years – and well-known for its inexpensive offerings of hot dogs, hamburgers, and fries. The Arbour was opened in 1920 and was passed down to the original owner's sons after WW2. Or, visit the Crepe House – featured on the TV show, You Gotta Eat Here!
Stroll down the pier for sweeping views of Lake Erie, or relax on the public beach and soak in the rays while watching boaters, sail ships, paddleborders and kayakers.
Visit the Harbour Museum to learn the history about the city's fishing heritage and beach side community. If you walk a few blocks back from the main street, you'll be captivated by the collection of unique shops to peruse.
Stay to watch the sunset over Lake Erie and leave with lasting memories to this charming lakeside town.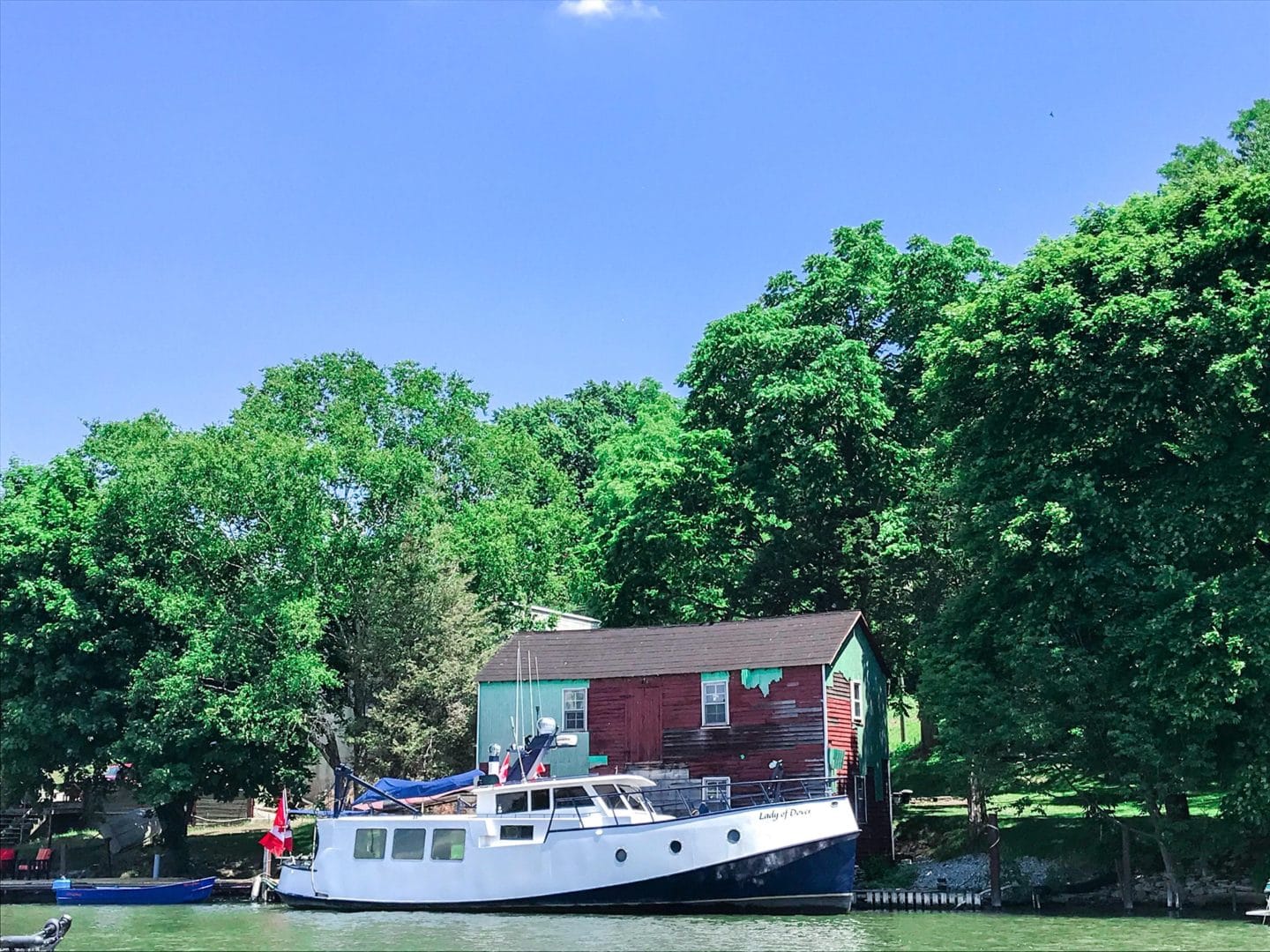 McCrae Lake
By Mikaela of Voyageur Tripper
McCrae Lake is a beautiful destination for hiking, canoeing and backcountry camping not too far from Toronto. It offers stunning views of Canadian Shield geography – complete with granite shorelines, windswept pine trees and glistening water. From the city, the drive to the trailhead is a little less than two hours. From here, you have a few options.
If you're interested in a day hike, the McCrae Lake Conservation Trail is a 14 km trail to the opposite side of the lake. You'll pass beautiful marshy lakes and Eagles Nest lookout point. The end of the trail brings you to a campsite on the water, where you can build a fire and cook lunch. There is also a shorter, 3 km hike to a small waterfall.
If you have a canoe, you can launch your boat from a put in near the parking lot and canoe across McCrae Lake to find a campsite. Whether you're canoeing or hiking, McCrae Lake is a popular destination for backcountry camping. There are approximately 50 campsites. And the lake is big enough to accommodate a significant distance between many of the campsites, meaning it won't feel crowded.
However you choose to spend the day, McCrae Lake is an excellent way to get out of the city and enjoy some nearby bay wilderness!
Find Voyageur Tripper on Instagram!
Bowmanville
By Lynn of Be Your Own Travel Guide
Located about an hour East of Toronto is Bowmanville, a place that seems unassuming at first glance. Bowmanville is considered to be the first town outside the Greater Toronto Area that is not a suburb, and the locals work hard to preserve its history and unique charm.
Bowmanville was first put on the map as the location of Camp 30, a P.O.W. Camp, in 1942. It was apparently one of the best places to go as a prisoner of war as they were treated better than at most other camps. There were sports and a swimming pool, and prisoners could purchase beer and cigarettes, order from the Eaton's catalogue, and earn extra money by making furniture.
This small town is also big on traditions. Currently, Bowmanville is known for its annual festivals, which draw in the masses from other cities. While Apple Fest is the crown and glory of its events, Maple Fest, the Blues-Berry Festival, and the Christmas Tree Lighting are quickly catching up. The Town of Bowmanville aims to bring the community together once a month with thoughtful touches that benefit everyone.
As Bowmanville is located right on Lake Ontario, you can also spend the day at Bowmanville Beach or Darlington Provincial Park. Both have sandy beaches and decent water quality, which makes for a good swim on a hot day.
If you're looking for something a little more fast-paced, head to the Canadian Tire Motorsport Park, which is located on the North end of town. Here you will find major racing events throughout the summer, including those put on by NASCAR.
Regardless of what you decide to do in Bowmanville, it is certain that you will enjoy your time in this hidden gem in Ontario.
Find Be Your Own Travel Guide on Instagram!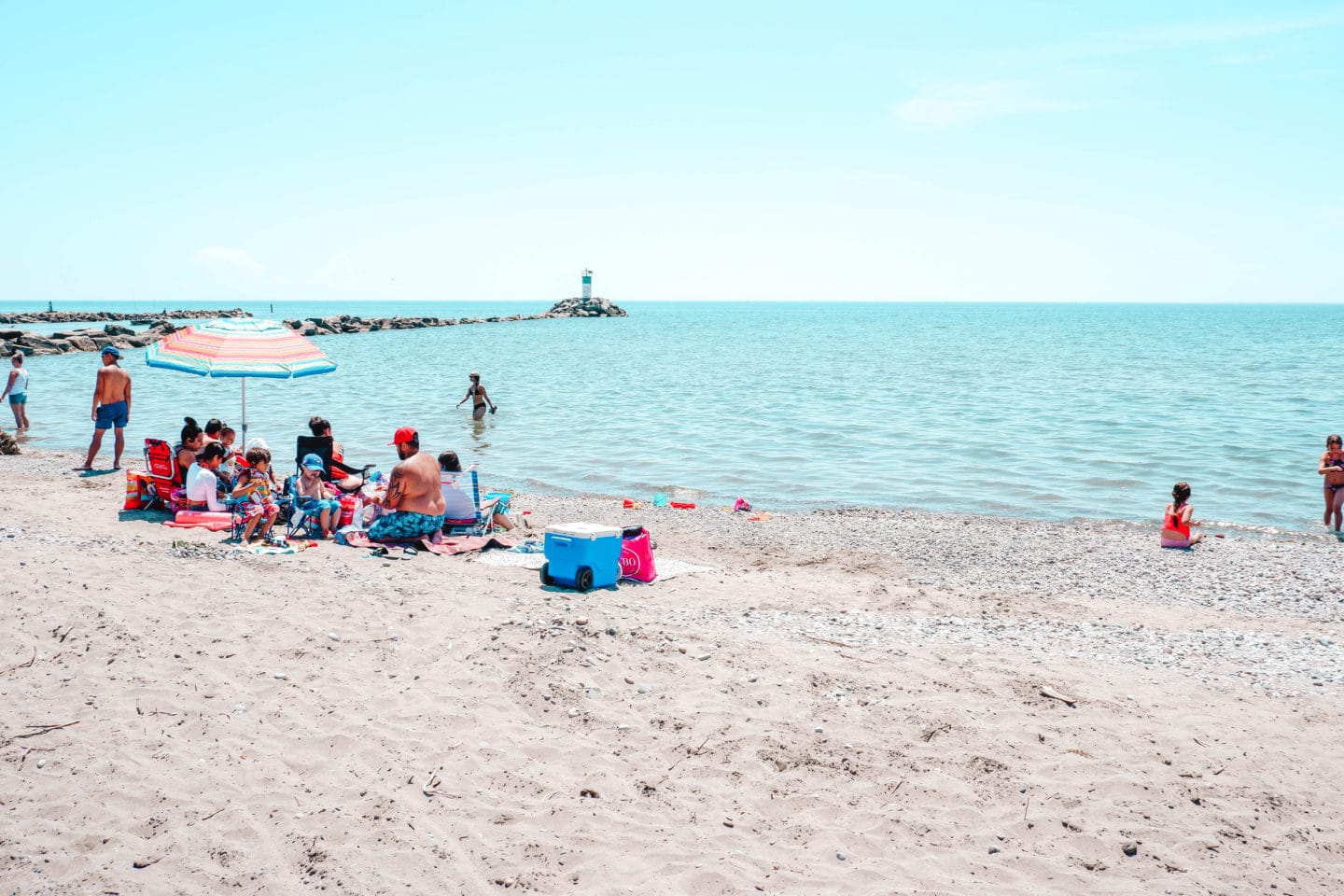 The Blue Mountains
By Kristyn Kowaleski of The Queen of my Castle
The Town of the Blue Mountains, along the southern shores of Georgian Bay is perfect for a day, or weekend of outdoor activity. This area, dotted with apple orchards, farmland and the prominent Niagara Escarpment, offers hundreds of kilometres of hiking and cycling trails.
The most extensive trail system is the Kolapore Uplands Wilderness Trails, which provide 60 kilometres of ruggedness for hiking, mountain biking and even cross country skiing. These trails, which offer a range of difficulty, traverse through a dense forest of tall trees.
If you want tremendous views over Georgian Bay, head to Loree Forest for an easy short loop of hiking. There's one brief steep incline, but just take your time and you should be okay.
The Feversham Gorge is another great hiking spot taking you through a mixed forest, past freshwater springs and along the limestone cliffs of the gorge extending 24 metres above the Beaver River. Some of the trees you'll see are more than 700 years old!
For novice hikers, the Georgian Trail is an old railway line running parallel to Georgian Bay for 34 kilometres between Collingwood and Meaford. Look for the St.Vincent Tract, on the south side of the trail, it will take you to an incredible view over white cliffs and Georgian Bay.
If you're peckish after hiking, take a short scenic drive to Heathcote for the best butter tart you'll ever taste from Blackbird Pie Company. With so much to explore in the Blue Mountains, it would be well worth spending a few days if you can.
Find The Queen of my Castle on Instagram!
Kincardine
By Kelly of Just One Passport
This small off-the-beaten-path town located along the south-western shores of Lake Huron, should be put on everyone's list of places to visit in Ontario.
Kincardine has grown in population over the years, but it has managed to maintain its quaint, small town charm. You certainly won't find any chain stores or restaurants here, but what you will find are small boutique shops housing rare finds, as well as locally owned restaurants with beautiful views and fun decors.
It is quite easy to spend a full day visiting one of the several beaches, fishing off of one the piers, or simply strolling along the boardwalk along the lake.
Kincardine is the perfect Summer destination which does not only cater to the beach lover, but also offers a plethora of activities away from the beach for the entire family:
Tiny Tot Playground for the Kiddies
Rock Garden
Antique Shopping
Browse the quaint shops
Beer Tasting
Weekend Market
Tour the Bruce Nuclear Power Plant
Hiking the trails
Fishing
Live Theatre
Walker House Museum
Swim in Lake Huron, one of Ontario's Great Lakes
Despite the many activities offered in Kincardine, none are more popular than the Saturday Night Pipe Band. People have been flocking from all over the world to participate in this fun-filled evening which has been occurring every Saturday night rain or shine since 1948.
Saturday nights during the summer (after the parade) the Kincardine Lighthouse is the place to be. It is the perfect place to take in one of the most beautiful, breathtaking sunsets in the world. If you are lucky enough, the Phantom Piper will serenade you to the tune of his bagpipes as you watch the sun go down. Shhhh, the Phantom Piper is not well-known by tourists, so let's keep that secret.
Kincardine, "Where You Really Are a Stranger Only Once".
Find Just One Passport on Instagram!
Tobermory
By Catherine of Your Wandering Foodie
Tobermory is the perfect spot for a day trip with the family or a weekend getaway for the girls or with that special someone.

This town offers amazing views, has a kid-friendly atmosphere and there is so much to do! You can hike, swim, ride a boat, shop, and eat, all while enjoying views of the stunning blue water. There are lots of cool shops to check out for souvenirs. There is even a gallery with art, pottery, and stained glass.

The Sweet Shop is a favourite stop in Tobermory. Why? Ice cream, duh! They have so many unique flavours to choose from and all so delicious. And don't forget to try some fish and chips at one of the restaurants!

The Grotto is a must see while visiting Tobermory. Bringing a swim suit if you visit during the summer months. Visit Blue Heron Boat Tours for a ride over to Flowerpot Island. They have glass bottomed boats and take you over shipwrecks and past some lighthouses before dropping you off on Flowerpot Island. You can hike around for a bit and then they will come back and pick you up.

Find Your Wandering Foodie on Instagram!
Kenora
By Kenza from Cups of English Tea
Kenora is a small town located in Northwestern Ontario, in the Lake of the Woods region. It is equally enjoyed by Ontarians and Manitobans as the provincial border is only a few kilometers away. And it's the perfect town for a getaway week-end.
What can you do in Kenora?
Enjoy the food scene. The local brewery, Lake of the Woods Brewing Company, is getting a lot of national attention and the Boathouse has a great seafood menu,
Hike the dozens of kilometers the city offers.The Wass'say'Gaa'Boo / Tunnel Island trail is the most beautiful, as it follows the course of the river, brings you up close to the dam and has a variety of terrain,
Learn about the history of the region, the First Nations and its milling and industrial history at the Lake of the Woods museum,
Go on a lake cruise on the MS Kenora,
Chase the twenty-one murals spread across the town,
Go to one of five beaches,
Fish, kayak, canoe and indulge in all water activities!
Staying at a cabin outside Kenora would be the best way to enjoy both the beautiful nature and the town's amenities nearby.
Find Cups of English Tea on Instagram!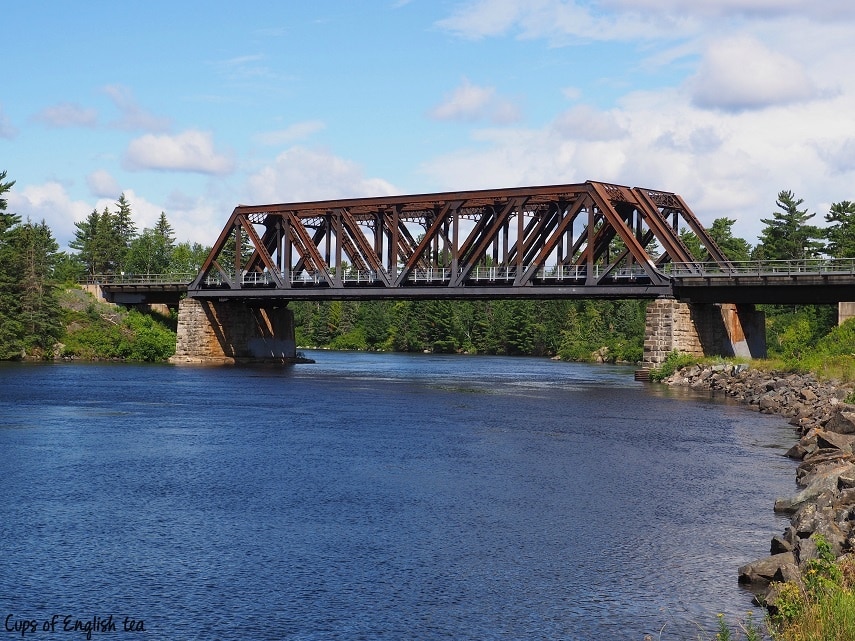 Hamilton Waterfalls
By Devin of Deventuretime
Hamilton is a port city located in Southern Ontario at the edge of Lake Ontario, boasting beautiful parks, food, and history. As the city is situated along the Go Train route and the highway, it is easily accessible from many other cities around Southern Ontario, making it a great place for a day or weekend trip. Whether you're interested in shopping, hiking, museums, or small restaurants and cafés, Hamilton is bound to have great places for you to explore!
As Hamilton is located along the Niagara Escarpment, there are plenty of great hikes and waterfalls in the area. The numerous conservation areas offer a great escape from the city with the convenience of being super close to the downtown attractions. The trails throughout the Hamilton area range in difficulty from low to moderately intense hikes. Some of the most notable waterfalls to hike to include:
· Tiffany Falls
· Webster's Falls
· Tew's Falls
· Devil's Punchbowl
· Albion Falls
A trip to Hamilton isn't complete without exploring the downtown area! The area is filled with diverse restaurants with varying prices, plenty of boutique shops, and charming cafés. After an exciting day of hiking, take a stroll through the downtown streets and admire the stunning architecture and historic sites. You're bound to come across a restaurant that catches your eye to enjoy dinner before heading out to one of the great bars and clubs in the area!
Travel tip: If you plan out your hiking route ahead of time, you'll be able to visit multiple jaw-dropping waterfalls in a single day!
Find Deventuretime on Instagram!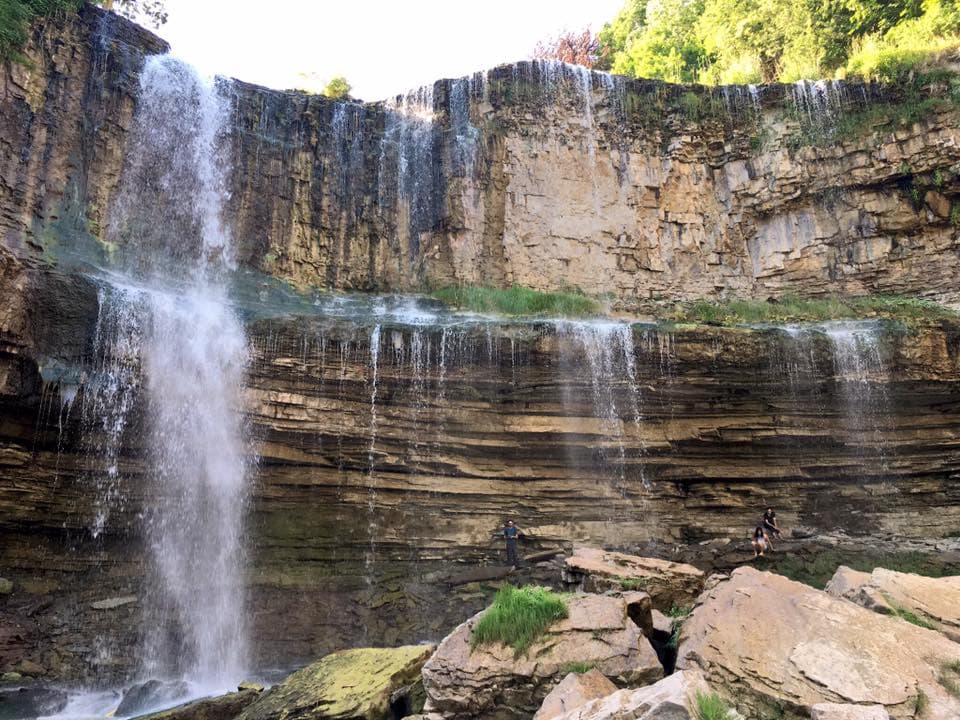 Schomberg
By Emma of Emma Jane Explores
Schomberg is absolutely off the beaten path if you're looking for somewhere to escape in Ontario. This little village has a population of less than 3000 people and it is particularly pretty in the winter months when the rolling gentle hills are covered in fluffy white snow.
The town was originally founded in 1830 by Irish settlers who had emigrated from the USA and was originally called Brownsville before the name was changed. The residents here are super friendly, and it is the kind of village where you can wander over to your neighbour's hilly property and they'll let you ride your toboggan down the slopes on their land.
Schomberg is only a short car ride from Toronto, so it's an easily accessible hidden gem. There is no public transport, though, so the 45-minute drive is really the only option to get here.
After arriving any hassle of getting to Schomberg surely melts away when you catch your first glimpse of the quaint houses with roaring fireplaces surrounded by thick, white snow covering. It feels like a fairy tale.
Schomberg isn't a place where there's a long list of things to do and see, so it really is perfect if the goal of your trip is to relax and rewind (ideally with a glass of red wine by a fire). The village's main tourist attraction is the World's Largest Inukshuk (or Little Joe as locals call him) – a collection of stones put together in the shape of a human that gives a nod to Canada's Inuit history. Puck's farm is also popular, particularly with families.
Find Emma Jane Explores on Instagram!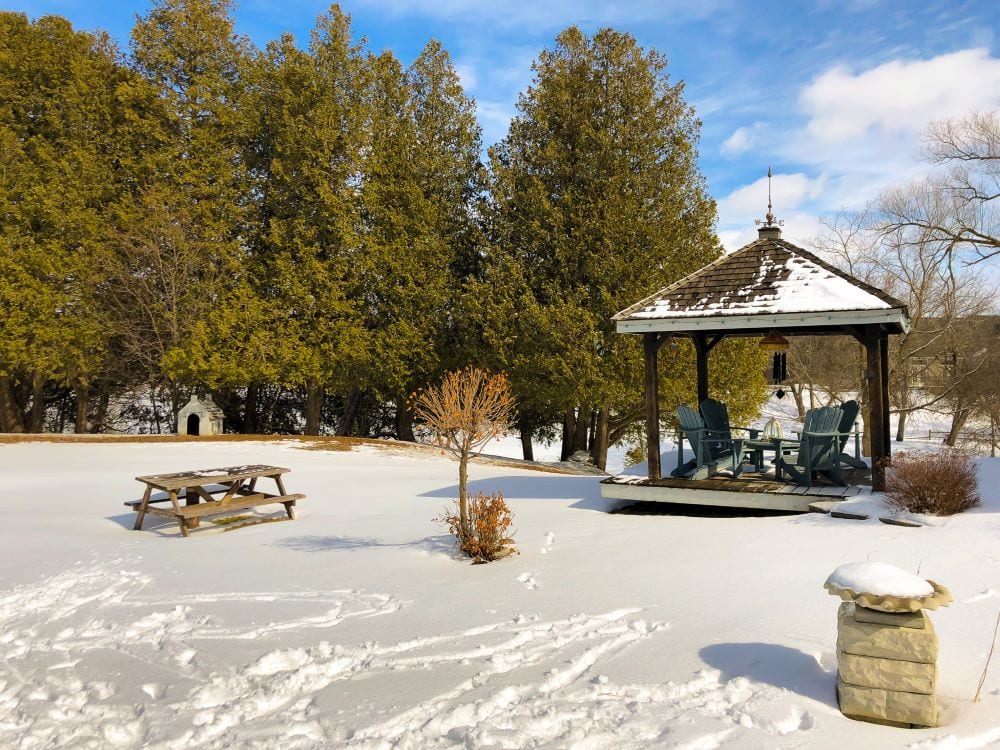 Cobourg
By by Tegan and Alex of Why Not Walk Travel Guides
Cobourg, Ontario is a delightful little town in Northumberland County, bordering Lake Ontario. A mere hour's drive or a quick GO Train ride away from Toronto, Cobourg is absolutely worth a day trip or weekend visit.
Its main street is lined with locally-owned boutiques, tasty coffee shops and restaurants, and is home to Cobourg's annual Canada Day parade and festivities.
Nearby, check out the boardwalk and adjacent marina, and perhaps go for a swim in Lake Ontario– while the water remains fairly cold year-round, it is a super popular place to swim in the summertime and is often packed with locals. If the water proves a bit too cold for you, there is ample sand and beach access to relax on, or you can rent paddle boards, kayaks, or canoes from the Cobourg tourism office nearby.
After some time on the beach, Harbourlight Delights is a great place to stop for a soft-serve or a few scoops of ice cream nearby, and you can grab some French fries (doused with salt and vinegar, Canada-style!) next door. If you're feeling like having something more substantial, you can't go wrong at Oasis Bar and Grill or the Buttermilk Cafe, or Corfu Mediterranean for something a bit fancier.
However, no visit to Cobourg is complete without a stop at iconic Betty's Pies and Tarts for a butter tart– surely this place must be the best in Ontario! Be sure to visit Victoria Hall, a stately 19th century building which serves as both the town hall and a sought-after concert venue.
In nearby Grafton, Ontario, there is a fabulous day spa called the Ste. Anne, with gorgeous stone buildings, pools, yoga, and spa treatments galore.
Find Why Not Walk Travel Guides on Instagram!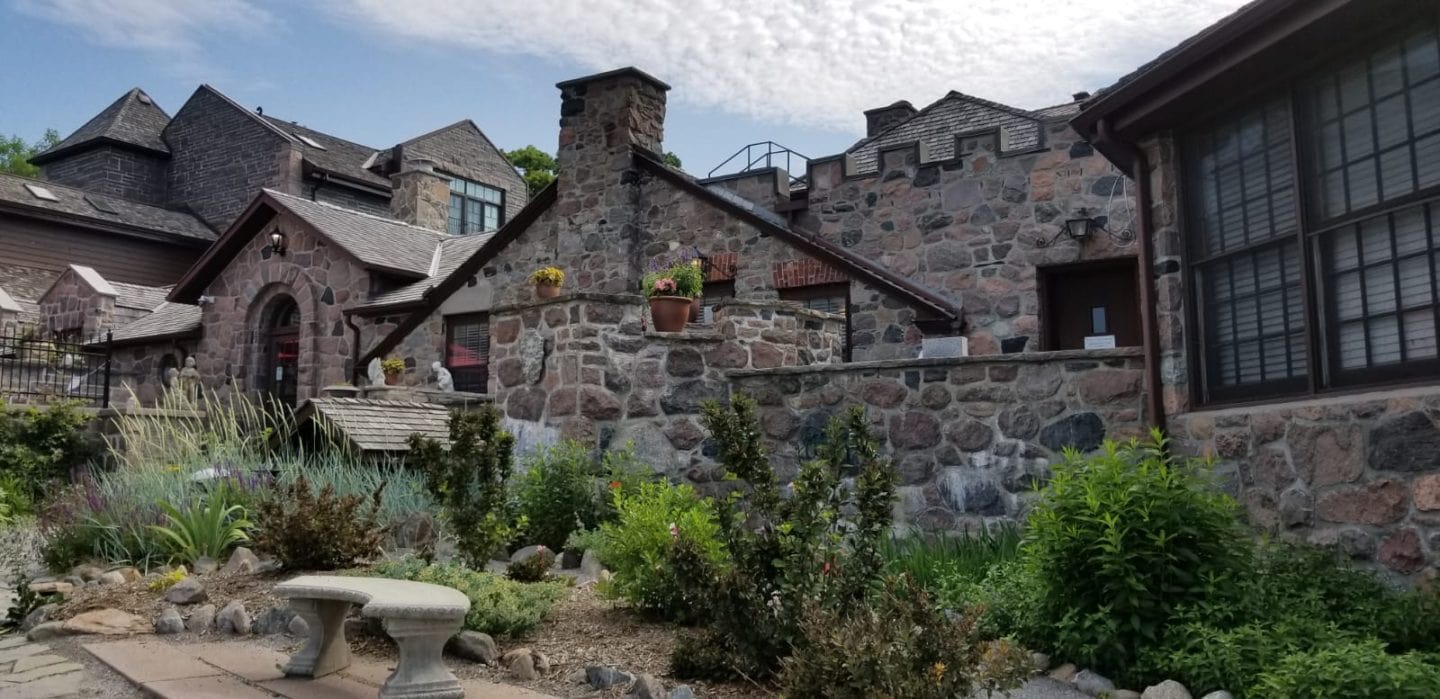 Burlington
By Aditi of Land Of Travels
The charming city of Burlington in Southern Ontario is a must-see for anyone visiting the Greater Toronto Area. Located on the shores of Lake Ontario, Burlington is well-known for its year around cultural events and festivities that include Canada's Largest Ribfest, the Lakeside Festival of Lights, Sakura Festival, and the Sound of Music Festival to name a few.
While the cultural events in the city draw crowds from all over the province, the city also has a relaxed vibe to it. Pleasant waterfront promenades, beaches, and parks offer a great escape from the busy routine in the heart of the city.
After enjoying a stroll along the shores of Lake Ontario at Spencer Smith Park, consider taking a self-guided walking tour of Burlington downtown. Gaze at the public artwork such as murals, artistic bike racks, and statues dotting various corners of the streets after stopping by at the Art Gallery. Enjoy shopping at the boutique stores and indulge in delicious eats at the popular bakeries, chocolate shops, ice cream parlors, and restaurants nearby. Tucked away along one of its alleys is the Village Square – a delightful pocket in downtown that brings back memories of European towns with its quaint cobblestone alleys and inviting storefronts.
Moreover, Burlington is also home to the largest botanical garden of Canada – the Royal Botanical Gardens. Purchase your tickets at the Royal Botanical Gardens Centre and spend a relaxing day exploring the well-tended gardens and trails at this expansive green space. Burlington is also an ideal base for enjoying outdoor activities in this region of Ontario. Adventure enthusiasts will find plenty of hiking and mountain biking trails nearby including the Bronte Creek Provincial Park Trails, Bruce Trail via Guelph Line, and Kerncliff Park – Ian Reid Side Trail.
With so many family-friendly activities, it is no surprise that this thriving Canadian city is considered one of the most livable communities in Canada.
Find Land Of Travels on Instagram!
Paris
By Renee of Dream Plan Experience
Paris is often referred to as Ontario's "Prettiest Little Town." This charming small town lies where the Grand and Nith rivers meet. Against the backdrop of these two rivers sits the small downtown which is lined with charming little shops. Grab yourself a sweet treat at the chocolatier or bakery and roam through the bookstore or an old-fashion linen shop that has been in place for over 120 years. Venture a couple streets over to The Paris Wincey Mills Co., a historic building that dates back to 1889 that has been transformed into a year-round market chock-full of local vendors.
Next, take a stroll past some of the town's most pristine buildings that feature many different architectural styles, including Victorian, Edwardian, Gothic and Postmodern. Paris is best known for the cobblestone buildings. Builders used over 14,000 cobblestones all of near identical size drawn from the Grand and Nith rivers to create several homes and buildings. A definite favourite is the Charles Mitchell House, a beautiful historic cobblestone home from 1842.
A visit to Paris is not complete until you enjoy the town's pretty rivers. Stroll along the riverfront on the easy footpath trails or float down the gentle current of the river on a kayak. Lastly, join the locals as the town hosts two fall festivals – The Great Canadian Butter Tart Market and Paris Fall Fair.
Find Dream Plan Experience on Instagram!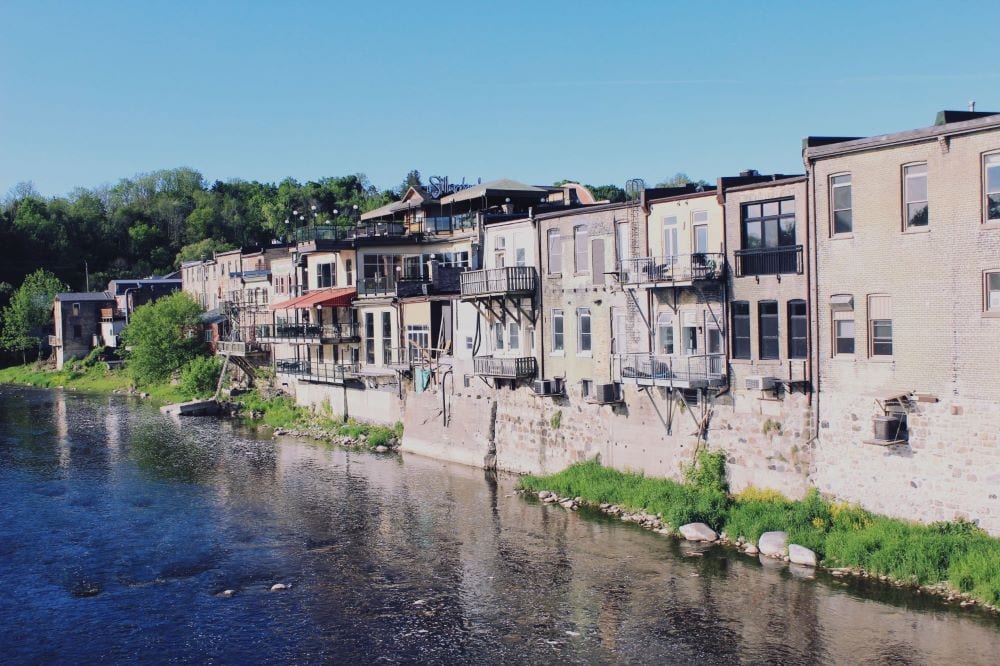 Almonte
By Claire of Claire Pins Travel
The historic mill town of Almonte is a great destination for a day trip or weekend getaway. Located just half an hour west of Ottawa in the Mississippi Mills region, this small town features a traditional main street with restored heritage buildings situated alongside rapids and a waterfall in the Mississippi River.
The charming and old-fashioned atmosphere of the downtown area has actually been used as a film set and is featured in several recent holiday and TV movies. The town was also home to the founder of basketball, James Naismith, and his contribution is honoured with a statue and a museum.
There are lots of great things to do in Almonte, and most visitors will start their day on Mill Street, which runs directly through the downtown centre and is lined with bookshops, antique stores and independent businesses selling clothing, home décor and outdoor equipment. Colourful murals and artwork on several buildings highlight the history of Almonte and contributions from notable citizens. There is also a designated walking path called the Riverwalk which runs along the water just behind Mill Street and offers great views of the waterfall.
To learn more about the legacy of the wool and textile industry in this part of Ontario, visitors can stop by the Mississippi Valley Textile Museum, which is housed in a river side heritage building just minutes from downtown. Another unique destination is The Dairy Distillery, which uses milk sugars from Canadian dairy producers to make various vodka products and typically offers short tours and tastings.
Visitors who enjoy walking, bird watching and outdoor activities can drive about ten minutes outside of Almonte to the Mill of Kintail Conservation Area which has a 2.5 km trail through a forested landscape which passes by an old restored mill building. There is a museum and some outdoor education facilities open here during the summer months. A final tip is to plan a visit on Saturday morning when The Almonte Farmer's Market operates from May to October, it is a great place to shop for groceries, baked goods and locally made handcrafted items.
Find Claire Pins Travel on Instagram!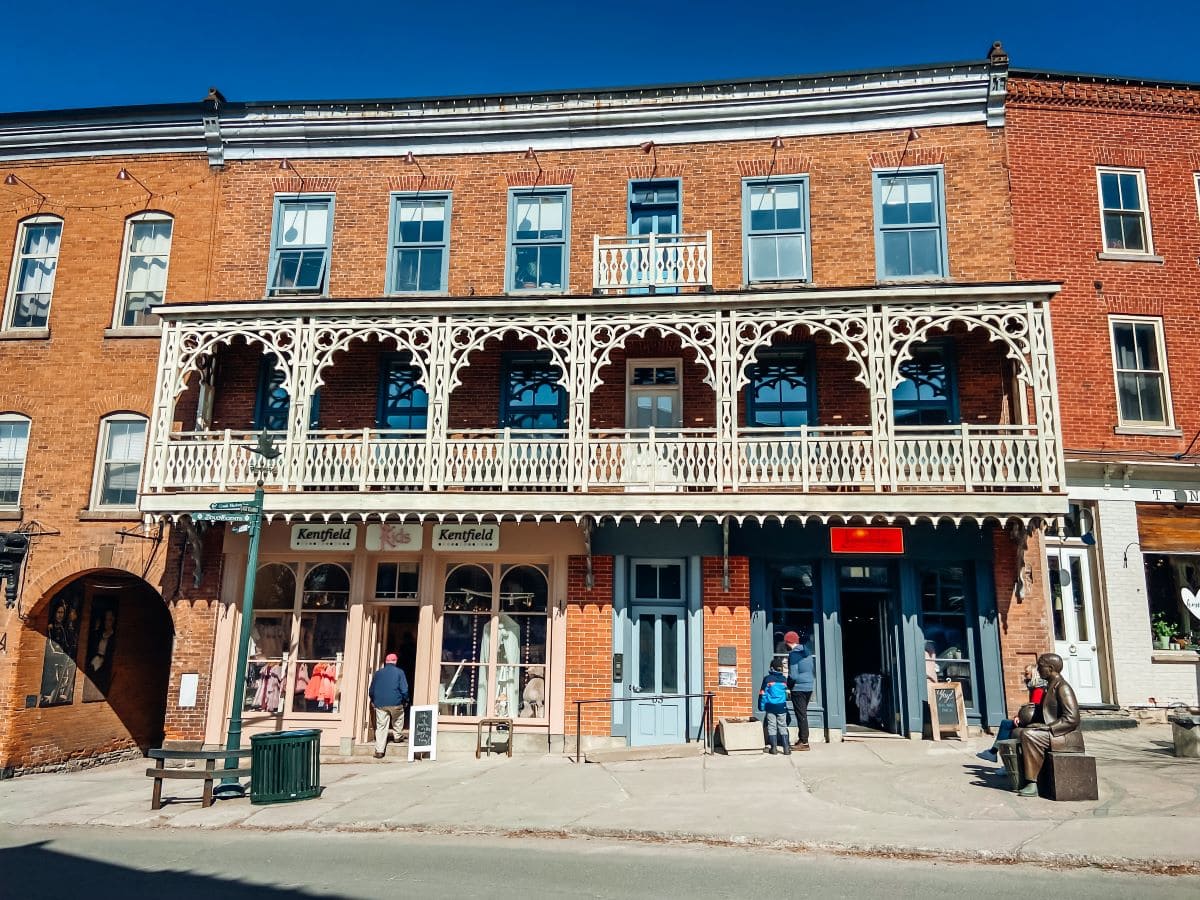 Final Thoughts
There is so much beauty to see in Ontario – and for me – it's my own backyard! Have you been to any of these must see places? I'd love to know your thoughts, or if there are any others you would add to this list!
Ontario – Yours to Discover.
Looking to make a weekend getaway at some of these spots? Check out AirBnB and get up to $95 off your first booking!
Pin it for later!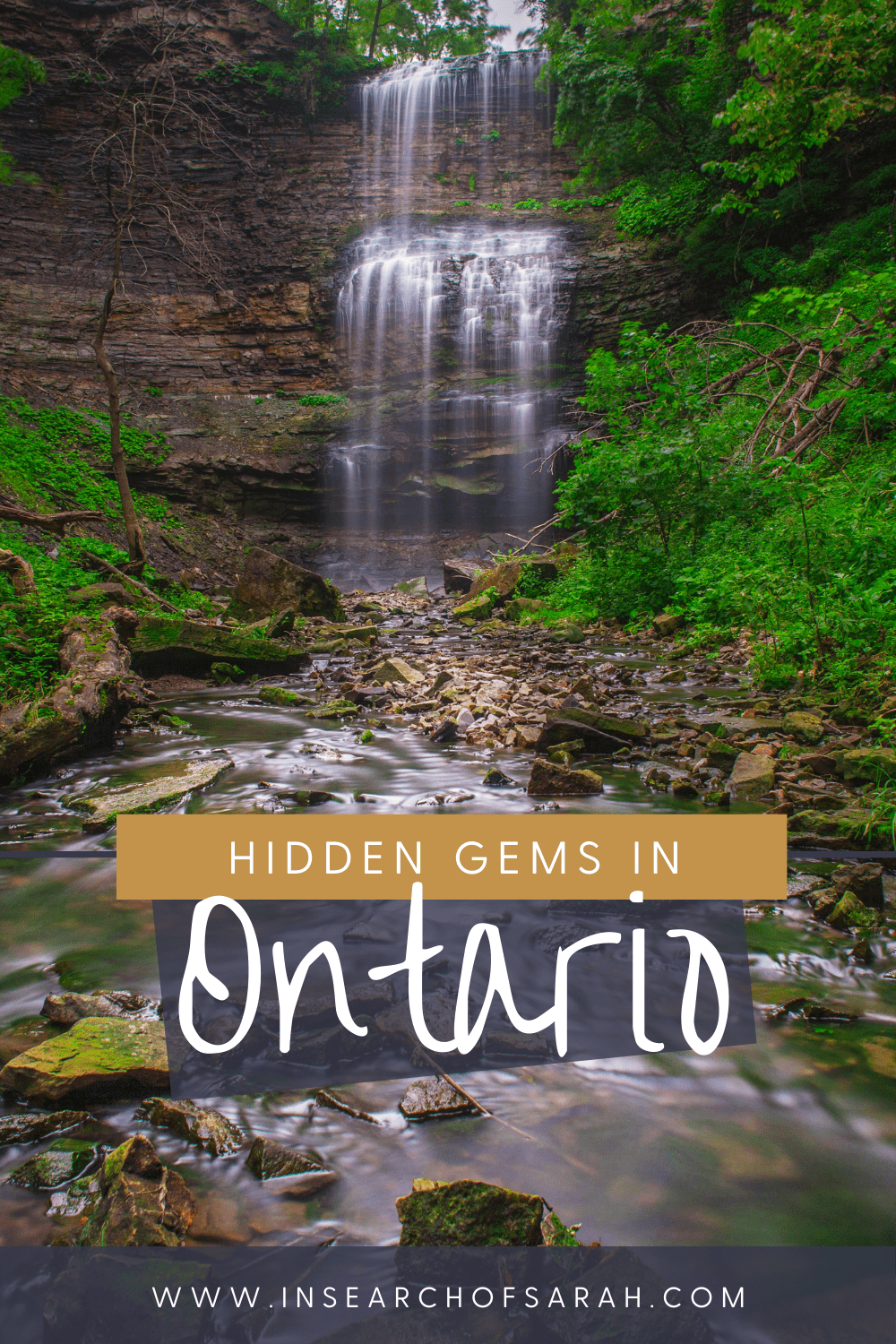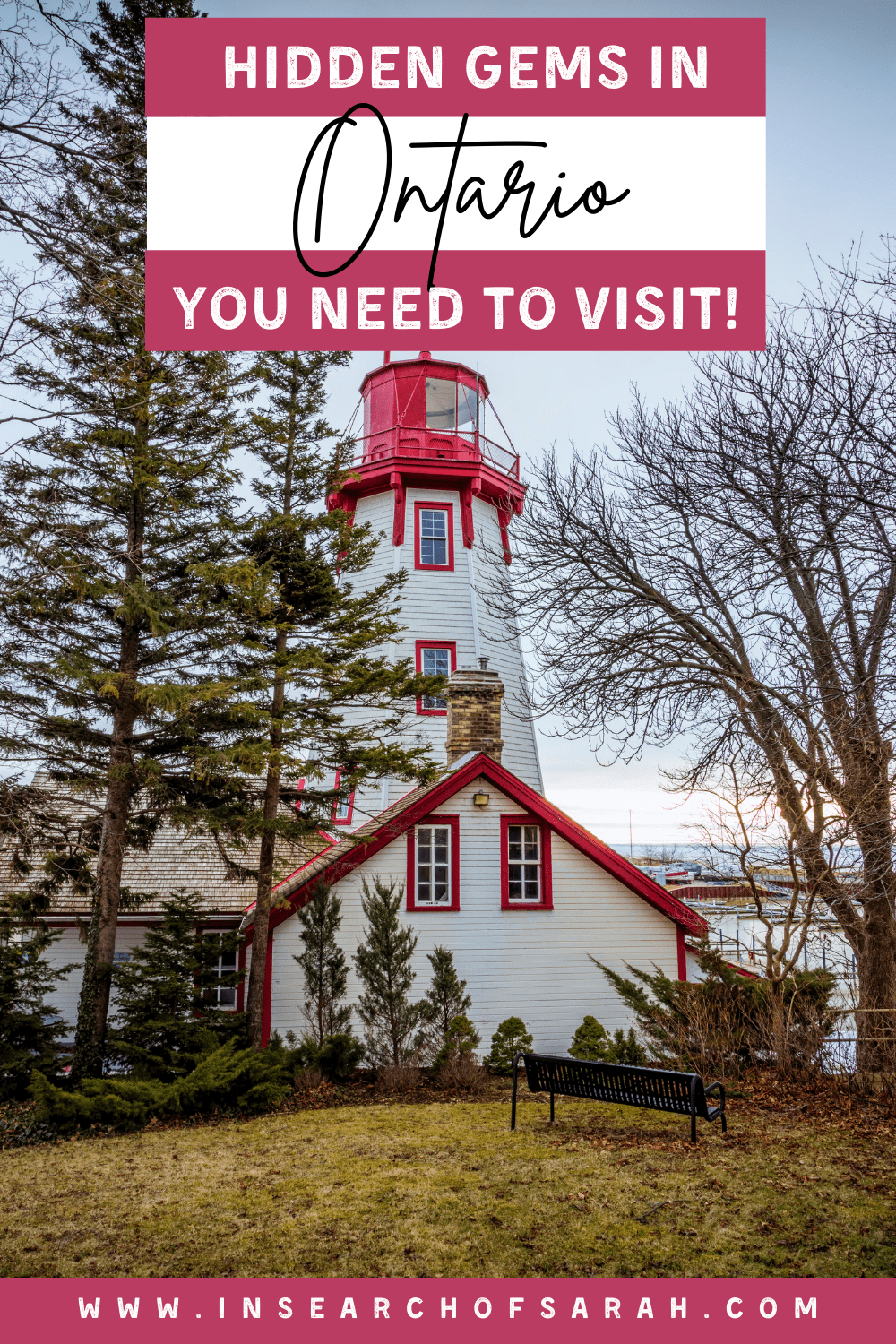 Related Posts