Finding the best wineries in Margaret River is tough, as the region is known for its wine. How do you pick the best of perfection?
Nestled in the southwestern corner of Australia, about three hours south of Perth, Margaret River has a lush Mediterranean climate and fertile soils. Because of this, the region has carved a niche for itself as one of the premier wine-producing areas in the world. If you're visiting, you likely want to visit a winery.
Visiting Margaret River is one of the best things to do in Western Australia and makes for one of the many fantastic weekend getaways from Perth. Whether you're a seasoned wine connoisseur or an adventurous traveler seeking new experiences, a journey through the wineries of Margaret River will be unforgettable (and delicious).
This post contains affiliate links which means I earn compensation when you click on the links at absolutely no extra cost to you! Feel free to read my disclosure policy. Thank you for supporting my blog!
Plan your next vacation using these tools!

✈️ Book flights: SkyScanner
🏨 Book hotels: Booking.com
🚘Book car rentals: RentalCars.com
🎫Book tours: GetYourGuide
🍽️Local food experiences: EatWith
🌍Favourite travel item: Packing cubes
🧳Favourite travel bag: Osprey 40L Fairview
📱 ESims: Airalo
🩹 DIY Travel Medical Kit
💸 20 Cheap Travel Items Under $20
The 6 Best Wineries in Margaret River
The true best winery in Margaret River is going to be different for everyone depending on their tastes and budget. These are a few crowd favourites — with just enough information so you'll know if you'll love it, too.
All prices listed are in AUD. Prices are subject to change.
1. Explore Margaret River History at Vasse Felix
As one of the very first wineries in Margaret River, Vasse Felix is a testament to the rich winemaking heritage of the region. Established in 1967, this iconic estate has a timeless charm about it, but still embraces modern winemaking practices. The sprawling vineyards of Vasse Felix produce exceptional Chardonnay and Cabernet Sauvignon, renowned for their depth and complexity.
Plan your visit to Vasse Felix
There are different tours available for different price points and interest levels.
1) The Original Tour
Available 7 days, $50 per person.
Includes a tour of the grounds, historical information, and a private tasting.
2) The Cellar Experience
Available weekends, $320 per person.
Includes the original tour, plus gain exclusive access inside The Vault – home of the historic Vasse Felix wine museum and a 5-course tasting menu at the on-site restaurant.
3) The Epicurean Tour
Available weekdays, $320 per person.
A food-focused experience for those who love good pairing.
👉 Book a premium Margaret River small group food and wine tour including a stop at Vasse Felix!
Address: 4357 Caves Road, Wilyabrup WA 6284
2. Indulge in Art at Leeuwin Estate
If you're a fan of exquisite wine and live performances, Leeuwin Estate should be at the top of your list on your visit to Margaret River, as it's known for its exceptional concerts featuring world-renowned artists.
Leeuwin Estate's Art Series Chardonnay is celebrated as one of Australia's finest, while their Cabernet Sauvignon and Shiraz wines are equally captivating.
The winery's magnificent estate, with its stunning gardens and artwork displays, provides the perfect backdrop for a leisurely afternoon wine tasting (and a few shots for social media to make your friends back home jealous).
Plan your visit to Leeuwin Estate
There are different tours available depending on what you are interested in.
1) The Art of Wine Tasting (Museum Releases)
Available weekly, $65
Hosted in the Art Gallery Cellar, surrounded by the unique collection of contemporary Australian artworks that feature on the "Art Series" wine labels, you will learn about the history of this family-owned Estate, our winemaking philosophy, and passion for the arts.
2) Leeuwin Estate Chardonnay Flight
Available weekly, $75
The prestigious Langton's Classification of Australian wine includes Leeuwin Estate Art Series Chardonnay in the top "Exceptional" category and among the iconic "Heritage Five" which celebrates Australia's most exceptional, ground-breaking wines.
3) Art & Wine Pairing
Available Wednesday to Saturday, $85
Enjoy a delicious morning tea while learning about the history of the winery.
Following morning tea, enjoy a guided tour of the Leeuwin Art Gallery. Your art and wine adventure ends with an indulgent tutored tasting, featuring five wines accompanied by West Australian delicacies.
👉 Book your Leeuwin Estate Art & Wine Immersion Experience!
4) Triple Celebration: Art, Wine & Ultimate Lunch
Available weekly, $340
Start with a delightful morning tea and a host's insight into the winemaking philosophy. Explore the Art Gallery displaying contemporary Australian art featured on Leeuwin's 'Art Series' labels. Discover the winery's devotion to the arts and the famed Leeuwin Concert Series. Enjoy a guided wine tasting and savour a seven-course tasting menu paired with Leeuwin Estate Art Series wines at the award-winning restaurant.
👉 Book your Leeuwin Estate Ultimate Tasting!
Address: Stevens Road, Witchcliffe WA 6286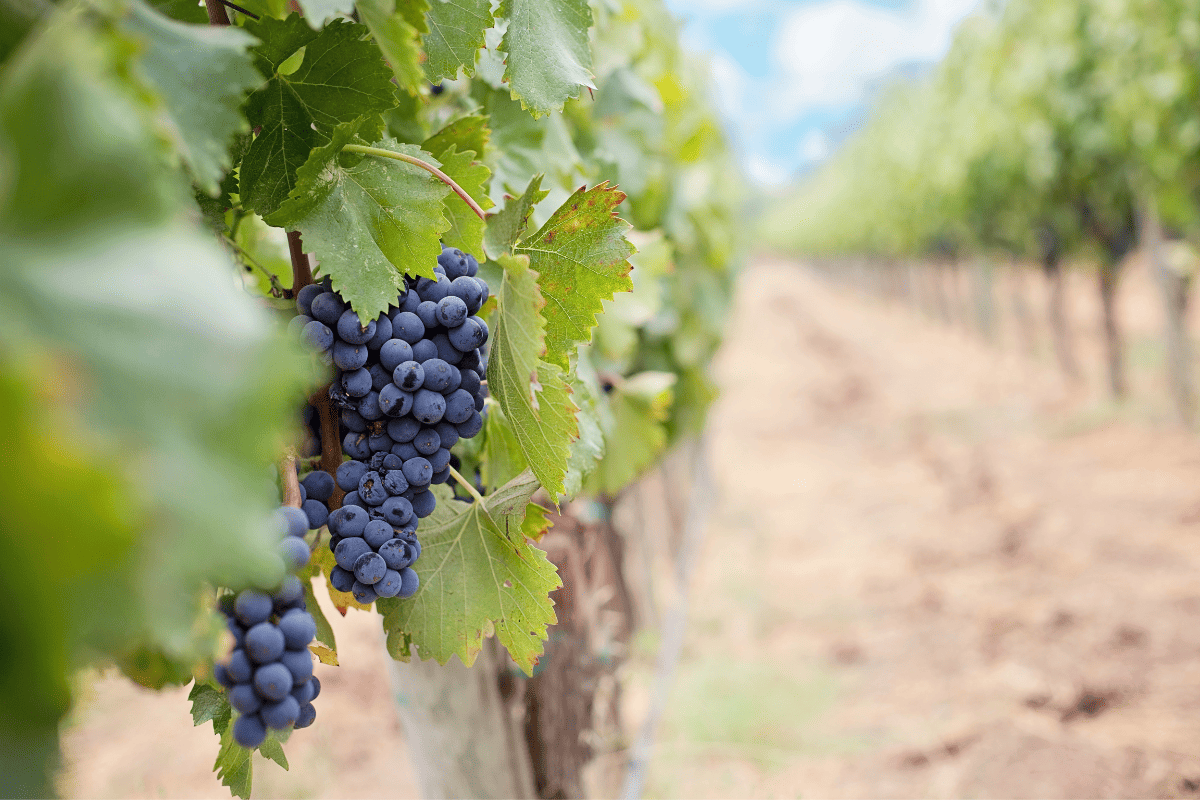 3. Step Back in Time at Voyager Estate
A trip to Margaret River would be incomplete without visiting the majestic Voyager Estate. This sprawling estate boasts meticulously landscaped gardens, a beautiful Cape Dutch-style building, and a welcoming ambiance that makes the hours fly past.
The winery's famous Bordeaux-style red blends and crisp Sauvignon Blanc Semillon are absolute must-tries. As a bonus, the estate offers fascinating wine-blending experiences, allowing visitors to create their unique concoctions to take home as souvenirs.
Plan your visit to Voyager Estate
There are different experiences available for different interests.
1) Origins Tasting
Available weekly, $70/$230
This tasting experience is complemented by a cheese board, or extend your experience with an optional lunch in the restaurant.
👉 Book your Origins Tasting at Voyager Estate!
2) Estate Tour
Available weekly, $90/$240
The Estate Tour takes you through the vineyard and winery, ending with a wine tasting at the Cellar Door. Afterward, relish a wine and cheese board in the Wine Room, or opt for an extended experience with lunch at the restaurant.
👉 Book your Voyager Estate Tour and Lunch!
3) Full-Day Experience
Available weekly, $400
Indulge in a full-day experience including a shorter wine-paired lunch and an afternoon of interactive wine and food sessions.
Address: 41 Stevens Road, Margaret River WA 6285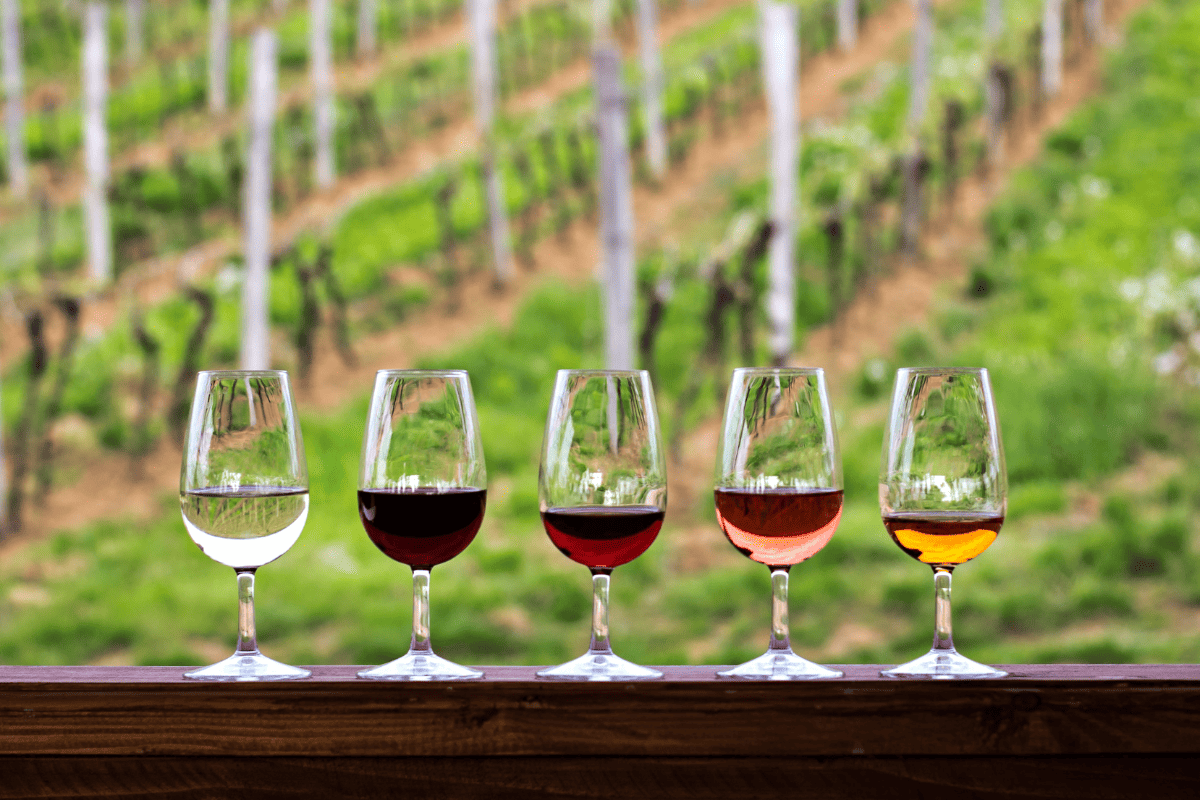 4. Support Sustainability at Cullen Wines
Passion and sustainability intertwine seamlessly at Cullen Wines, an organic and biodynamic winery that places a strong emphasis on preserving the natural environment. Since the winery's inception in 1971, the Cullen family has crafted exceptional wines, including their flagship Diana Madeline Cabernet Merlot.
During a visit to Cullen Wines, you'll learn about their innovative biodynamic farming practices, taste their biodynamic wines, and relish a delightful lunch at the elegant restaurant, which offers a tantalizing farm-to-table experience.
Plan your visit to Cullen Wines
The tours at Cullen Wines are great for walk-in guests and perfect for those who don't want to spend too much.
1) Tasting Experience
Available daily, $15
Discover Cullen wines with a choice of up to 5 exquisite certified biodynamic selections. Walk-ins are welcome for groups of up to 5 guests.
2) Intimate Seated Tasting Experience
Available daily, $45
Delve into an in-depth encounter delving into Cullen Wines' history, philosophy, and biodynamic farming methods. The team will guide you through comprehensive wine flights, featuring its flagship wines Diana Madeline and Kevin John, along with a variety of estate selections.
3) Flagship Seated Tasting Experience
Available weekly, $75
Indulge in the premier wines: Diana Madeline, Kevin John, and Legacy series in this specialized session. The team will lead you through a tasting of these flagship and Legacy wines, spotlighting their vintages, winemaking techniques, flavour characteristics, and aging potential. Because this is a more in-depth experience, reservations are required.
Address: 4323 Caves Road, Wilyabrup WA 6280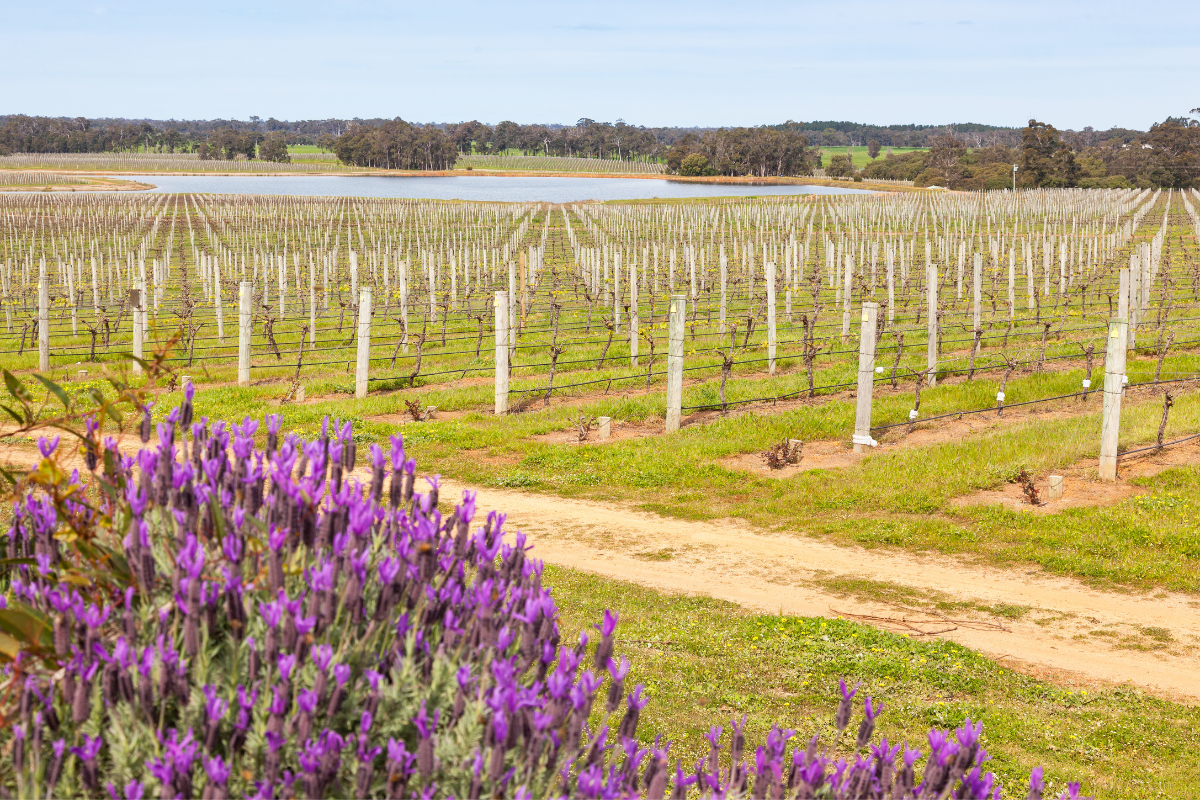 5. Splash Out without Spending Big at Xanadu Wines
Nestled amid picturesque vineyards and tranquil lakes, Xanadu Wines is a hidden gem. Yes, that's an overused phrase, but here, it fits.
The winery has a focus on sustainable practices and premium quality. Xanadu is celebrated for its Cabernet Sauvignon, Chardonnay, and Semillon Sauvignon Blanc varieties. The estate also has a delightful picnic area that invites you to savour your favourite wine while basking in the breathtaking natural surroundings. It's the perfect place to watch the sunset, spot some Australian wildlife, or even indulge in a great book.
Plan your visit to Xanadu Wines
You can even mix-and-match tours here for a bespoke experience.
1) Winery Tour + Tasting
Available daily, $50
Behind-the-scenes tour of the Xanadu winery, followed by tasting in the Cellar Door.
2) Flagship Tasting
Available daily, $20
Sample all the Xanadu new releases.
3) Xanadu Cheese Board + Tasting
Available daily, $30, pre-booking required.
Available in the Xanadu Cellar Door or Courtyard for a relaxed seated wine tasting with Cheese Board featuring locally produced delights.
Address: 316 Boodjidup Road, Margaret River WA 6285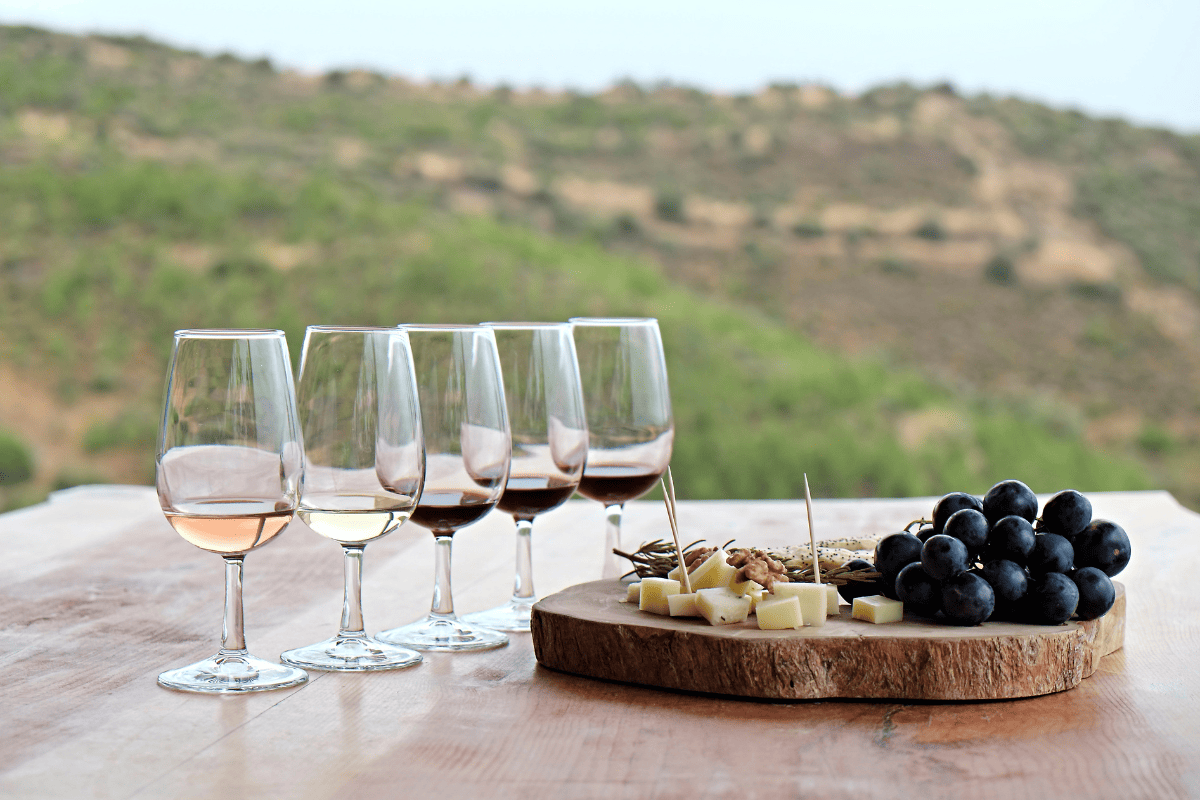 6. Enjoy a Performance at Cape Mentelle
A pioneer in the region since 1970, Cape Mentelle has solidified its reputation for producing exceptional wines that reflect the essence of Margaret River's terroir.
Specializing in Cabernet Sauvignon, Shiraz, and Semillon Sauvignon Blanc blends, Cape Mentelle's wines exude elegance and finesse. The stunning outdoor amphitheatre also hosts events, like concerts and movie screenings under the stars.
Plan your visit to Cape Mentelle
There are plenty of tours, depending on how long you'd like to stay. Be sure to stick around for a show, too. Highlights include:
1) 30-minute tasting
Available daily, $10
A quick, delicious exploration of the selection that is available at Cape Mentelle.
2) Behind-the-Scenes Tour & Tasting
Available daily, $40
A look behind the curtain to discover how Cape Mentelle wines are made both in the vineyard and the winery. This experience also includes a tasting at the end.
👉 Book your Behind-the-Scenes Tour at Cape Mentelle!
3) Behind-the-Scenes Tour with Food and Wine Pairing
Available daily, $110
The behind-the-scenes tour of the winery, followed by a private tasting of six wines matched to a selection of delicious local produce. The tasting is hosted in the original vat cellar. Perfect for foodies.
👉 Book your Behind-the-Scenes Tour with Food and Wine Pairing at Cape Mentelle!
Address: 331 Wallcliffe Road, Margaret River, WA 6285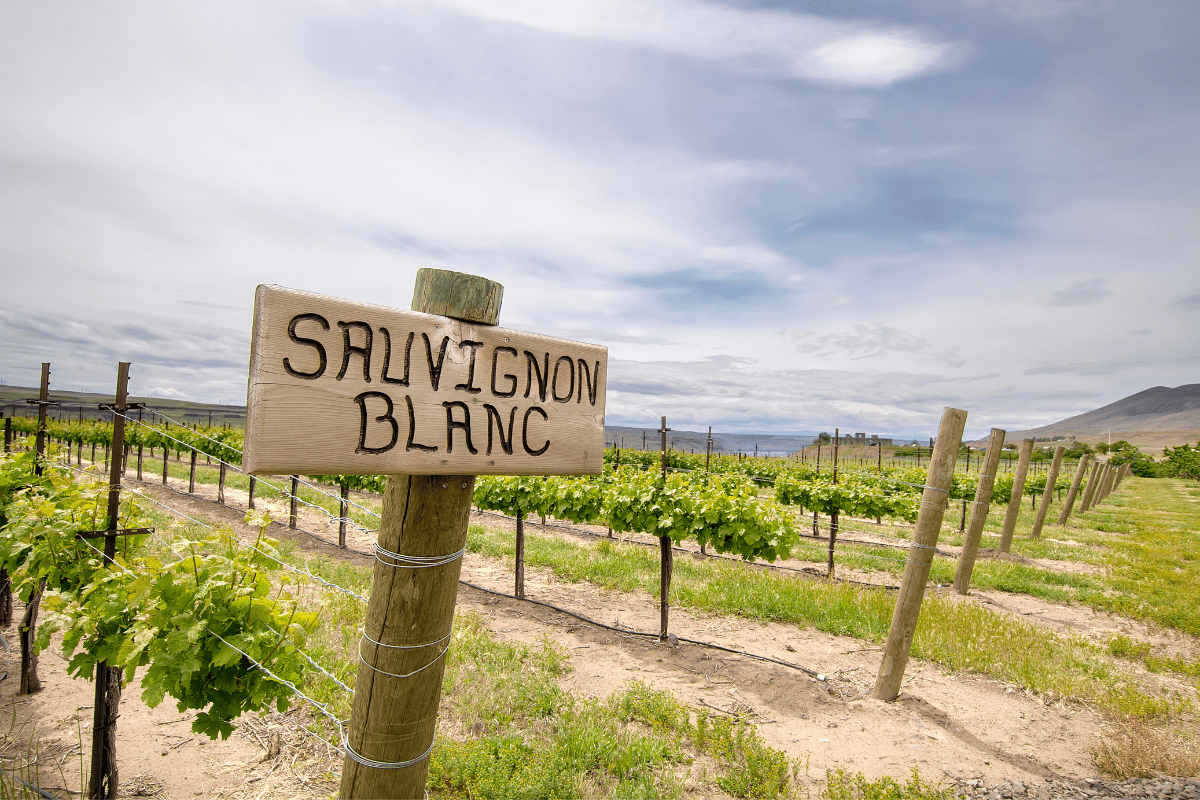 Recap of the best wineries in Margaret River
Vasse Felix
Leeuwin Estate
Voyager Estate
Cullen Estate
Xanadu Wines
Cape Mentelle
You can't really go wrong when visiting any of the best wineries in Margaret River. So, cheers to unforgettable moments and the discovery of remarkable wines in this wine-lovers paradise!
About the Author
Emily has a love for travel and a knack for navigating sticky situations. She lived in Australia for three years on a working holiday visa and visits every chance she can get.
Related Posts
Pin it for later!