The Churchill War Rooms are a must for anyone interested in WW2 history in London. Located steps from the beautiful St James's Park and the iconic 10 Downing Street, the Churchill War Rooms provide a fascinating insight to the past and to Britain's involvement in gaining victory over the Axis forces.
You'll start your tour through the museum and learn the history of Churchill's involvement during WW2.
You will also get an inside look to his life and past with some quirky highlights. It's evident that Churchill had a sense of humour and was well-liked by all those who worked for him during difficult times.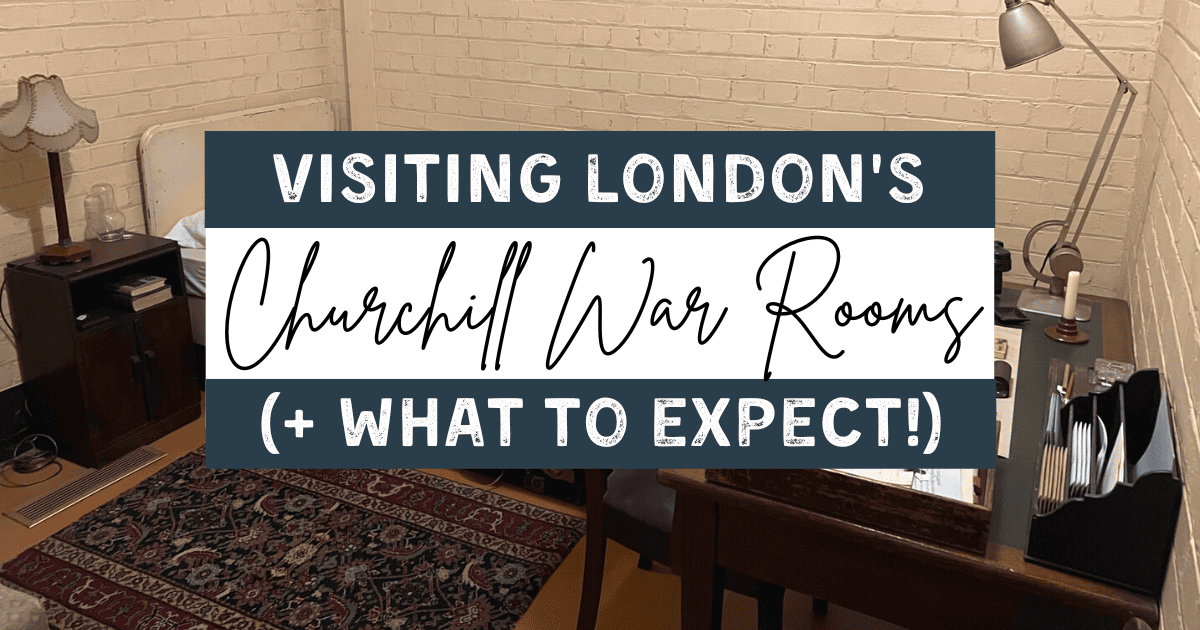 Once you are finished in the museum, you'll get a chance to tour the Cabinet War Rooms where staff would often spend 18 hour days underground with the threat of bombing looming overhead.
It's fascinating to see the rooms where prominent government figures slept, gave speeches, and worked, all while underground in a top-secret lair.
There really is way too much to write about the War Rooms – you just should visit for yourself! Ready to take a look into London's past? Visit the Churchill War Rooms!
This post contains affiliate links which means I earn compensation when you click on the links at absolutely no extra cost to you! Feel free to read my disclosure policy. Thank you for supporting my blog!
Plan your next vacation using these tools!

✈️ Book flights: SkyScanner
🏨 Book hotels: Booking.com
🚘Book car rentals: RentalCars.com
🎫Book tours: GetYourGuide
🌍Favourite travel item: Packing cubes
🧳Favourite travel bag: Osprey 40L Fairview
🩹 DIY Travel Medical Kit
💸 20 Cheap Travel Items Under $20
What to Know about the Cabinet War Rooms in London
History buffs will already know that history was made in the Cabinet War Rooms in London. Britain's leaders worked tirelessly underground beneath German bombing raids during WW2, and it was in the subterranean rooms that decisions were made that brought the Allied forces to victory.
Every item in the Churchill War Rooms tells a story; stories of the men and women who worked in cramped conditions, stayed long hours during high stress times (to put it lightly!), and held tense meetings.
The first part of the tour begins in the Churchill Museum – Britain's former nerve centre where political and military leaders met for hours on end, determining the fate of the nation.
When Adolf Hitler rose to power in 1933, it became evident that a new threat seemed possible and Britain would likely see war again. The question of national defence became a priority.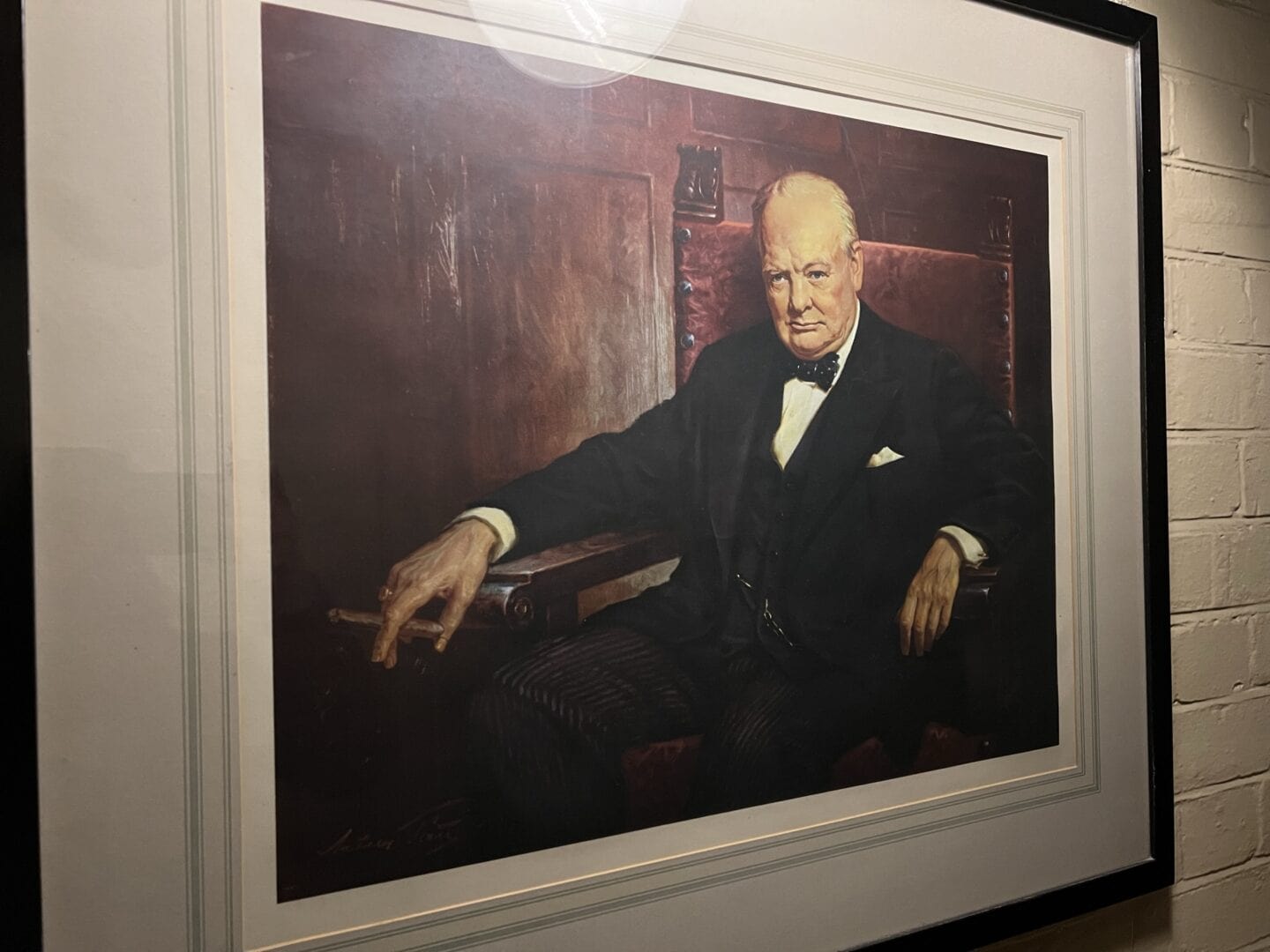 However, it was until 1937-1938 that a new site was chosen to run the projected war from. Leaders fleeing Britain's capital during war would no doubt have adverse effects on public morale, so work began to build an underground bunker in the basement of the New Public Offices near Whitehall in central London.
Time was ticking, as it was determined that it would take at least 4 years to build the underground war rooms. This timeline was cut in half and by the end of August 1939, the war rooms became functional. After Hitler invaded Poland on September 1st, Britain was at war just two days later.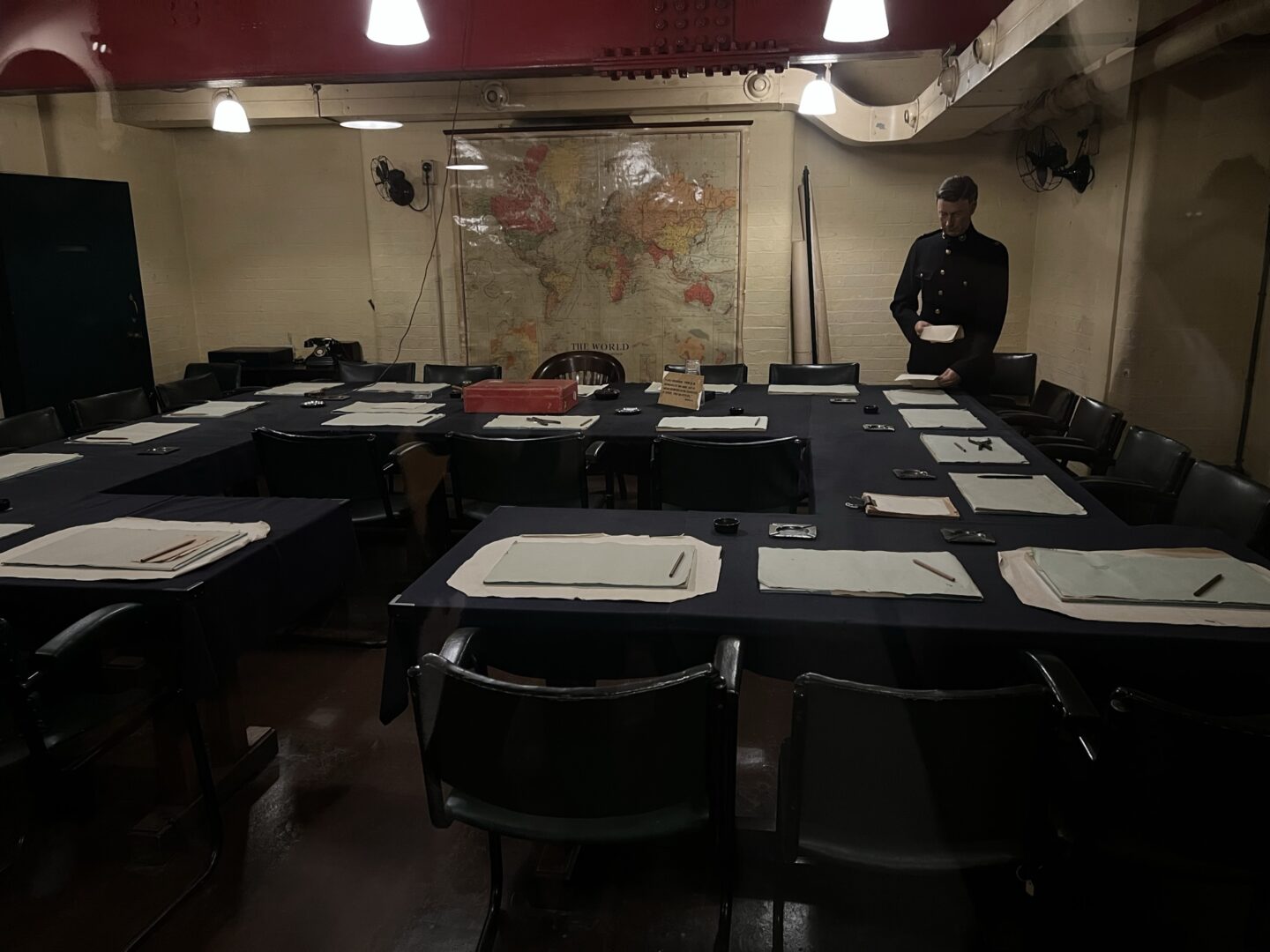 Did you know: Due to the Cabinet War Rooms' proximity to the River Thames, a bomb strike could've caused flooding into the basement. Flood doors and pumps were installed in the event this happened during the war.
Churchill's first War Cabinet meeting wasn't until the end of July of 1940, where the defence of Britain from invasion was discussed. Nine months of bombing in Britains started a mere 6 weeks after, and Churchill was informed that the War Rooms were in fact, not bomb-proof.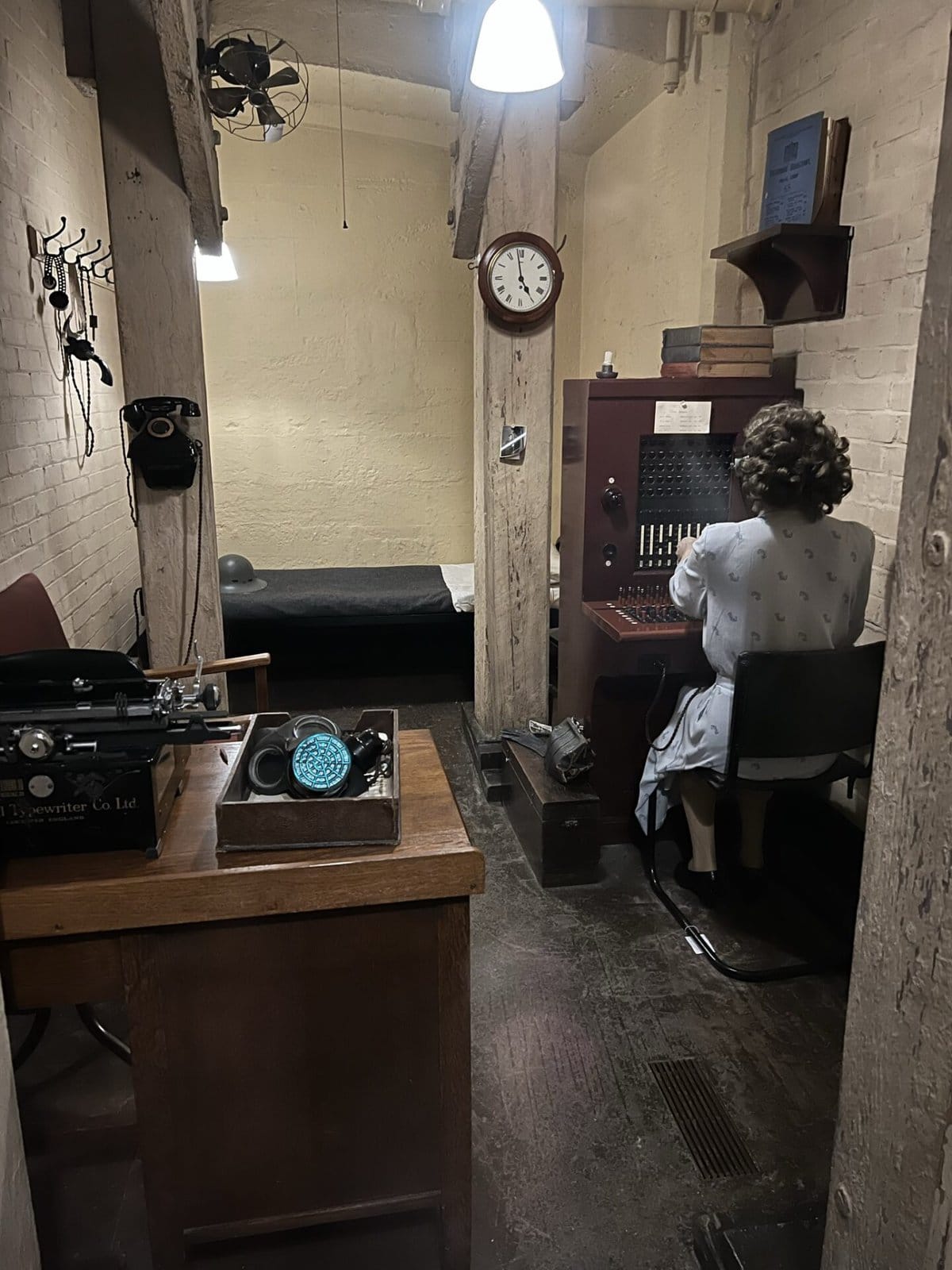 He made his first announcement from the War Rooms on September 11, 1940, warning Britains about the possibility of invasion.
A series of near-missed, endless meetings, sleepless nights, speeches, and new concrete slab above the War Rooms became Churchill's life for the following 6 years.
Did you know: A total of 1188 War Cabinet meetings were held between September 1939 and July 1945. 115 meetings took place underground in the Cabinet War Rooms.
Did Churchill stay in the War Rooms?
In 1941, further expansion to the War Rooms created for Churchill's wife Clementine, a kitchen, dining room, office bedrooms for Churchill's private staff, and a meeting room for Chiefs of Staff.
Churchill also had his own bedroom, which he actually only slept in three times during the war. He preferred to work and sleep at 10 Downing Street (you can find the original door in the Churchill Museum!).
He made use of his bedroom as an office or taking afternoon naps.
In fact, it took lots of persuasion to get him to go underground. His first instinct during a bombing wasn't to flee underground; it was to climb to the rooftop and take look at what was going on.
What happened to the War Rooms after WW2?
After VE Day on May 8, 1945, the Cabinet War Rooms began to be vacated. The lights are turned off for the first time in 6 years on August 15, 1945.
In September of 1945, work began to strip the War Rooms and many are left untouched. The surviving sections of the Cabinet War Rooms are preserved by Parliament in 1948. It wasn't until 1981 that Prime Minister Margaret Thatcher decided that the War Rooms should be made available to the public.
When did the Churchill War Rooms open?
The Imperial War Museums re-opened the rooms to the public in 1984, and in 2005, the Churchill Museum was opened by Her Majesty the Queen, and the site was renamed Churchill War Rooms.
How to get Churchill War Room tickets
Tickets cost 27.25 GBP for adults and include an audio guide. You can purchase these tickets online ahead of time and select your time slot. A guidebook can also be added online and you can pick it up once you visit guest services upon arrival.
Children 5-15 are 13.50 GBP and seniors/students are 24.50 GBP.
Can you buy Churchill War Rooms tickets at the door?
Alternatively, you can opt to visit the Churchill War Rooms and purchase your tickets at the door. Bookings aren't mandatory and walk-ins are accepted, but if it is busy you will have to wait until there is ample space to head underground.
Another option is to book a guided walking tour London's important WW2 sites and entry to the Churchill War Rooms and a walking tour of important historic sites involving London's history in WW2. Guided tours are a fantastic way to gain insight to some lesser-known facts and are great for history buffs!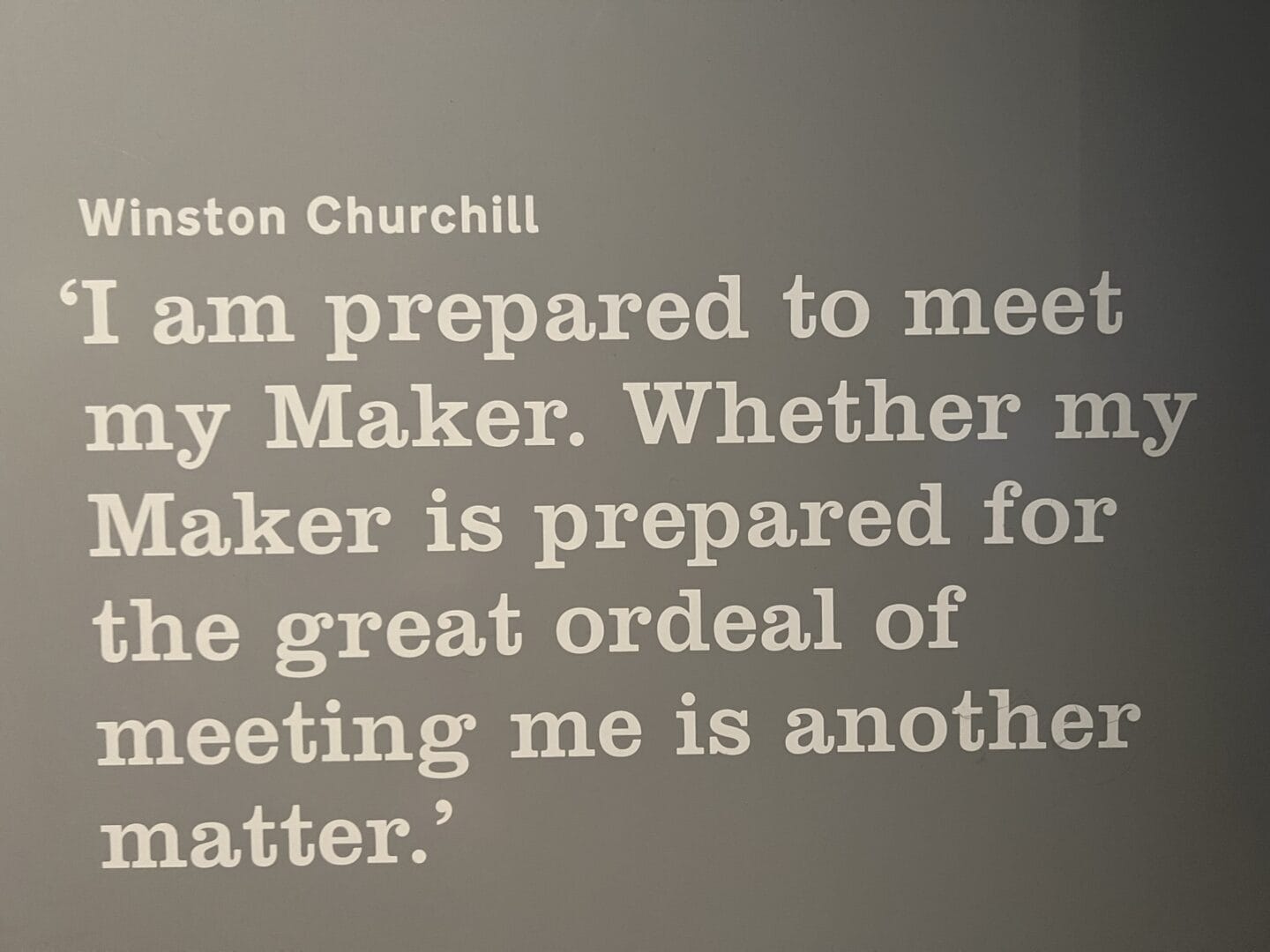 How long does it take to visit the Churchill War Rooms?
Allow at least two hours to go through the museum and Cabinet War Rooms. There is a ton to see and read at the War Rooms, including lots of film clips to watch.
The expansive war room seemingly stretches underground, and it's hard to imagine what it must've been like secretly working here during the war as bombs dropped overhead.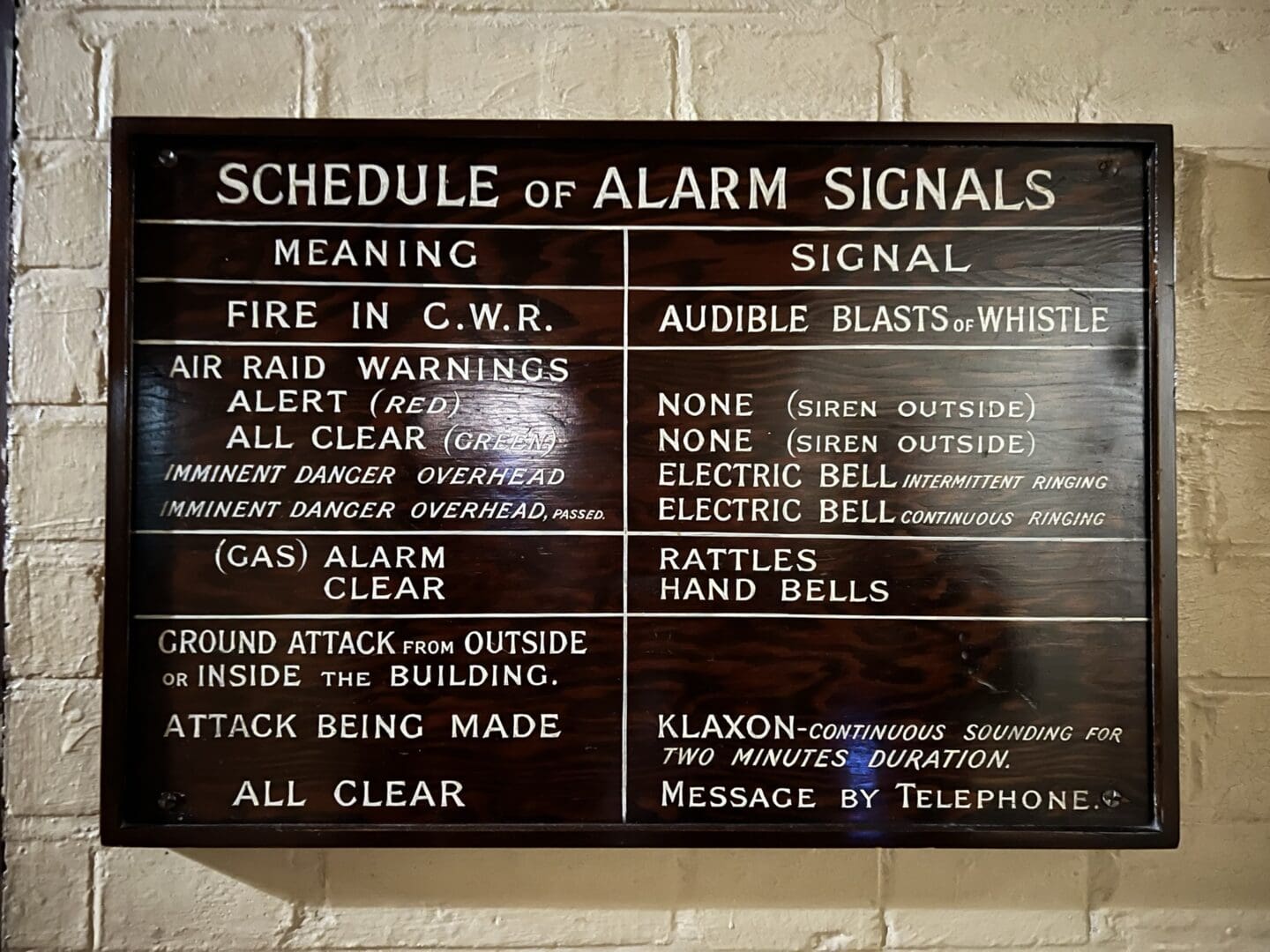 Churchill War Rooms or Imperial War Museum?
As someone who has visited both the Churchill War Rooms and the Imperial War Museum, it's quite difficult to say one or the other.
I really enjoyed the Imperial War Museum because it contains a lot of history about WW1 and WW2, and even an entire Holocaust gallery, which is incredibly moving. To me, that was worth seeing. The Imperial War Museum is the world's leading museum in war and conflict, and was actually founded in 1917 in the midst of WW1.
Being a huge WW2 fan (and if you are the same), the Churchill War Rooms are a must-visit. It focuses on Churchill's life pre-war and pre-politics as well as a side of him not many people know about. It also spans the post-war history and there is a plethora of information here well-worth seeing.
So that begs the question: Churchill War Rooms or Imperial War Museum? If time allows, both. If you have to pick one, decide on if you want to learn about both World Wars, or just focus on one.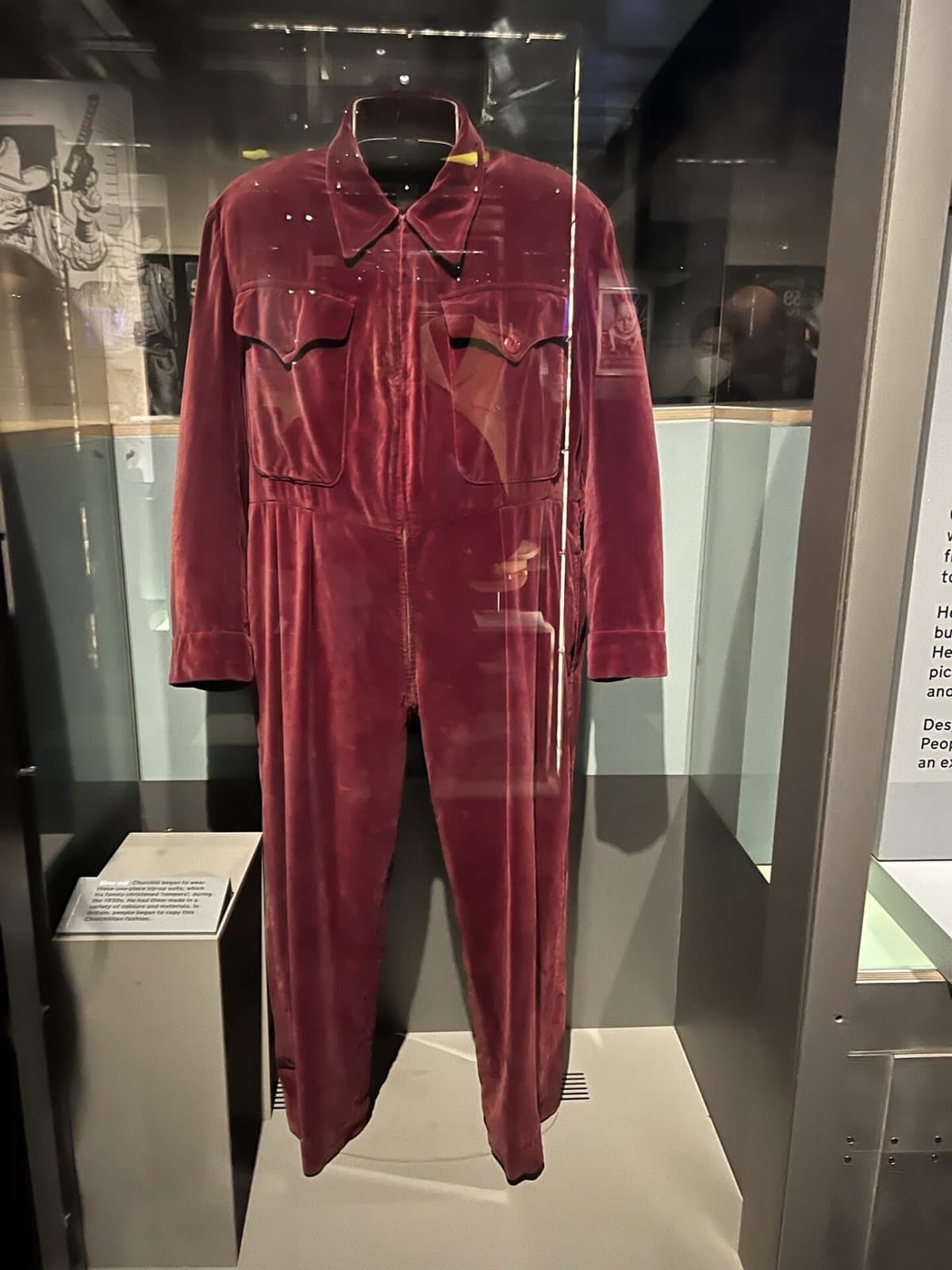 There is also the factor of money, as the Imperial War Museum is free.
I prefer the Churchill War Rooms because it provides a more detailed overview of WW2, Churchill's life, stories from his employees, and little-known details.
The Churchill War Rooms are also in an accessible location easy to get to with lots to see in close proximity.
Are the Churchill War Rooms worth seeing?
The Churchill War Rooms are absolutely worth seeing! I learned so much about Churchill's life prior to war, after the war, and his quirky habits and sense of humour.
For anyone interesting in WW2 history, especially London's involvement, visiting the War Rooms is a no-brainer!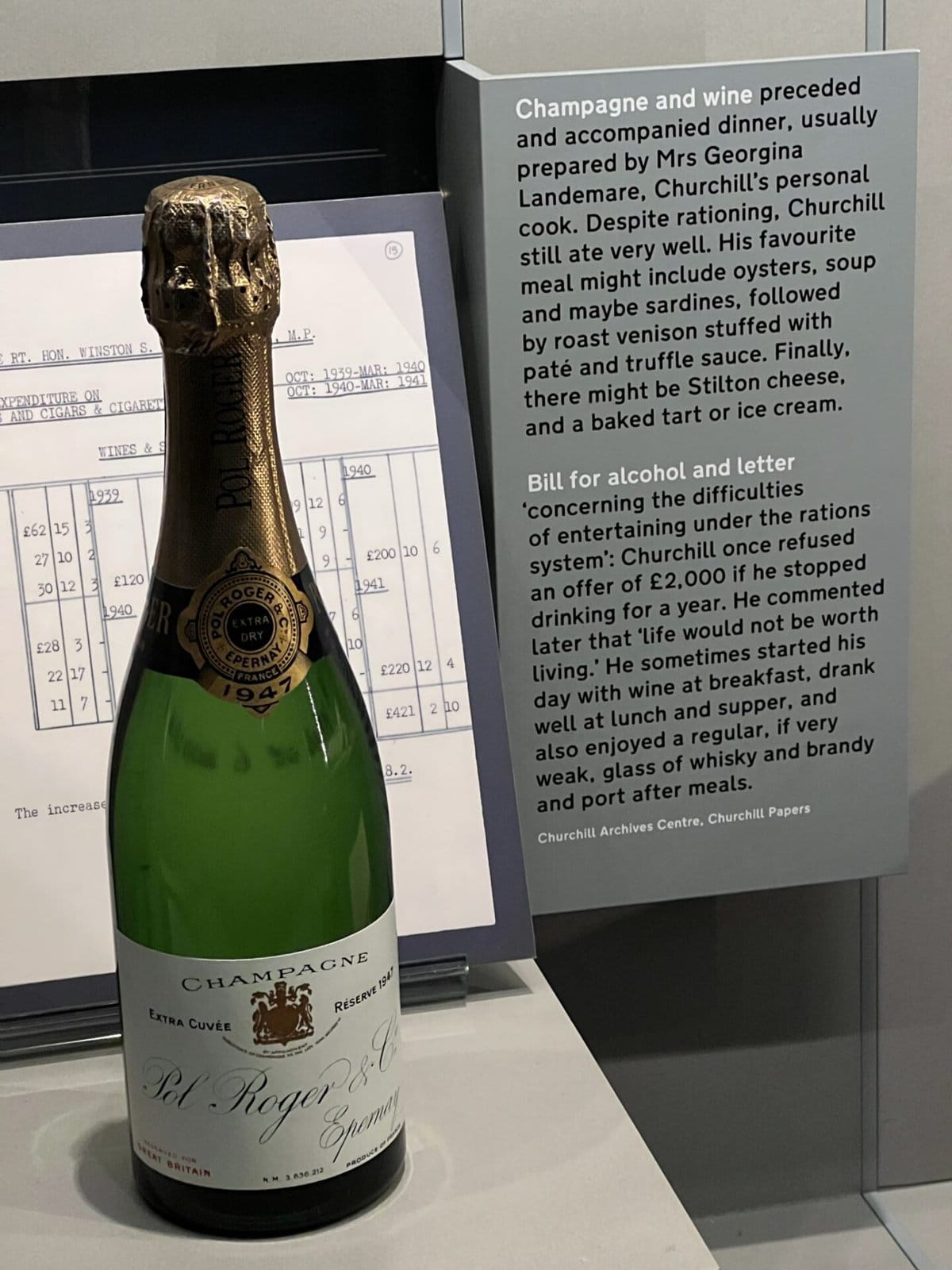 Good to Know about the Churchill War Rooms
There is a cafe part way through your self-guided tour. This room was once used by switchboard operators.
Don't miss seeing the world's most famous door: 10 Downing Street. It's the first door that Churchill walked through when he became Prime Minister on May 10, 1940.
There is no cloakroom or locker facilities if you are visiting with luggage.
The War Rooms are accessible; there is an elevator and also the use of two wheelchairs, available on a first-come, first-served basis. The narrowest corridor is 68cm, and the tightest corner is 90 degrees.
There is lots of seating throughout the War Rooms if you need to stop and rest your feet.
A digital audio guide is included with your ticket.
Churchill War Rooms are open daily from 9:30 am – 6:00 pm.
Related Posts
Pin it for later!