Cape Town, one of three capitals of South Africa, is filled with incredible unique things to do.
This vibrant and diverse city of historical significance offers visitors a unique mix of natural beauty, cultural diversity and adventure sports.
Spread over mountains and with a long coastline, Cape Town offers breathtaking views and experiences that make it one of South Africa's most popular tourist destinations.
Let's take a closer look at 6 unique things to do in Cape Town ranging from visiting penguins at Boulder Beach to paragliding off Signal Hill.
This post contains affiliate links which means I earn compensation when you click on the links at absolutely no extra cost to you! Feel free to read my disclosure policy. Thank you for supporting my blog!
Plan your next vacation using these tools!

✈️ Book flights: SkyScanner
🏨 Book hotels: Booking.com
🚘Book car rentals: RentalCars.com
🎫Book tours: GetYourGuide
🌍Favourite travel item: Packing cubes
🧳Favourite travel bag: Osprey 40L Fairview
🩹 DIY Travel Medical Kit
💸 20 Cheap Travel Items Under $20
Unique Things to Do in Cape Town
Looking for something different to do and off-the-beaten path in Cape Town? Check out these unique activities and attractions!
1. Paragliding – Unique thing to do in Cape Town
Paragliding is a popular adventure activity in Cape Town. It is a fabulous way to get a birds eye view of Cape Town as you take off from an elevation at either Signal Hill or Lions Head. Depending on the wind direction and speed, gliding through the air gives you an amazing view of Cape Town from up in the sky, before landing on the beach below.
The best thing about paragliding in Cape Town is that you do not need any experience for this activity as it is a tandem flight with an experienced pilot.
The tandem wing accommodates two people, with the passenger strapped in the front, and the pilot navigates from behind. If you choose to pay for pictures, the pilot also takes spectacular pictures when you are in flight.
Paragliding in Cape Town is available to anyone that weighs between 44 lbs (20 kgs) and 265 lbs (120kgs) regardless of age.
The entire experience from take off to landing can last from 5 minutes – 30 minutes depending on the wind as it guides the flight path around and towards the beach.
The take off point is confirmed as either Signal Hill or Lion's Head two hours before the scheduled take off time.
The passenger has the best seat in the house as they are seated while paragliding over Cape Town, which makes for an incredible experience to soak in the breathtaking views of the city, its coastline and Table Mountain.
The only time a passenger needs to actually get involved at the landing as it involves taking a few steps till you come to a halt.
If you plan to go paragliding in Cape Town, it is highly recommended to book in advance, especially if you have limited availability during your trip. As paragliding is entirely weather dependent, be prepared that it is subject to last minute rescheduling or cancellation if it is not safe to fly.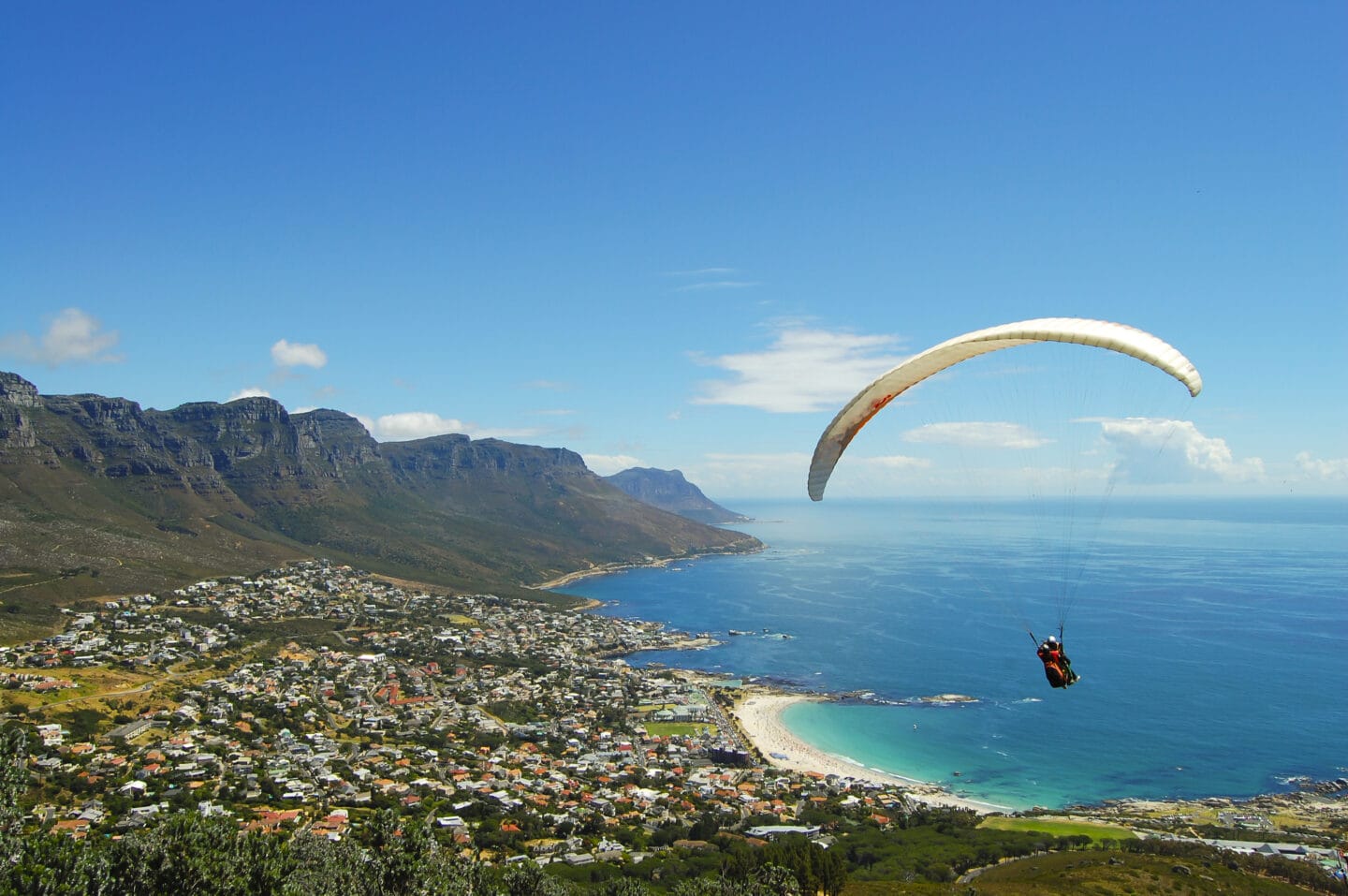 2. Boulders Beach – Memorable thing to do in Cape Town
Boulders Beach is a unique and memorable experience for visitors of all ages on a visit to Cape Town.
While it gets its name from the distinct granite boulder formations along False Bay, Boulders Beach is best known for its colony of about 3,000 endangered African penguins. The area is very accessible and can be experienced up close all times of year from Boulders Beach, and its neighbouring Foxy Beach that is easily reached by boardwalks.
Once you buy a ticket and enter, penguins can be found all along the boardwalk through the dunes and vegetation, and on Boulders Beach.
Penguins can be found in even greater numbers at the neighbouring Foxy Beach where you can see them waddling around and swimming around.
Although summer is the best season to visit, this is home for the penguins and they can be found here all year round. The penguins tend to be more active early in the morning or later in the afternoon making for great photo ops.
Equally attractive is the beach at Boulders Bay, which is a protected area under the Table Mountain National Park Marine Protected Area.
The beach is additionally protected by ancient granite boulders that it derives its name from, making it an ideal place for swimming in the summer with its stunning rockpools, especially since you will be swimming with penguins.
The boardwalk has conveniently located lookout points where penguins tend to gather, making it very easy to both observe and photograph them.
Boulders Beach is about a 40 minute drive from Cape Town.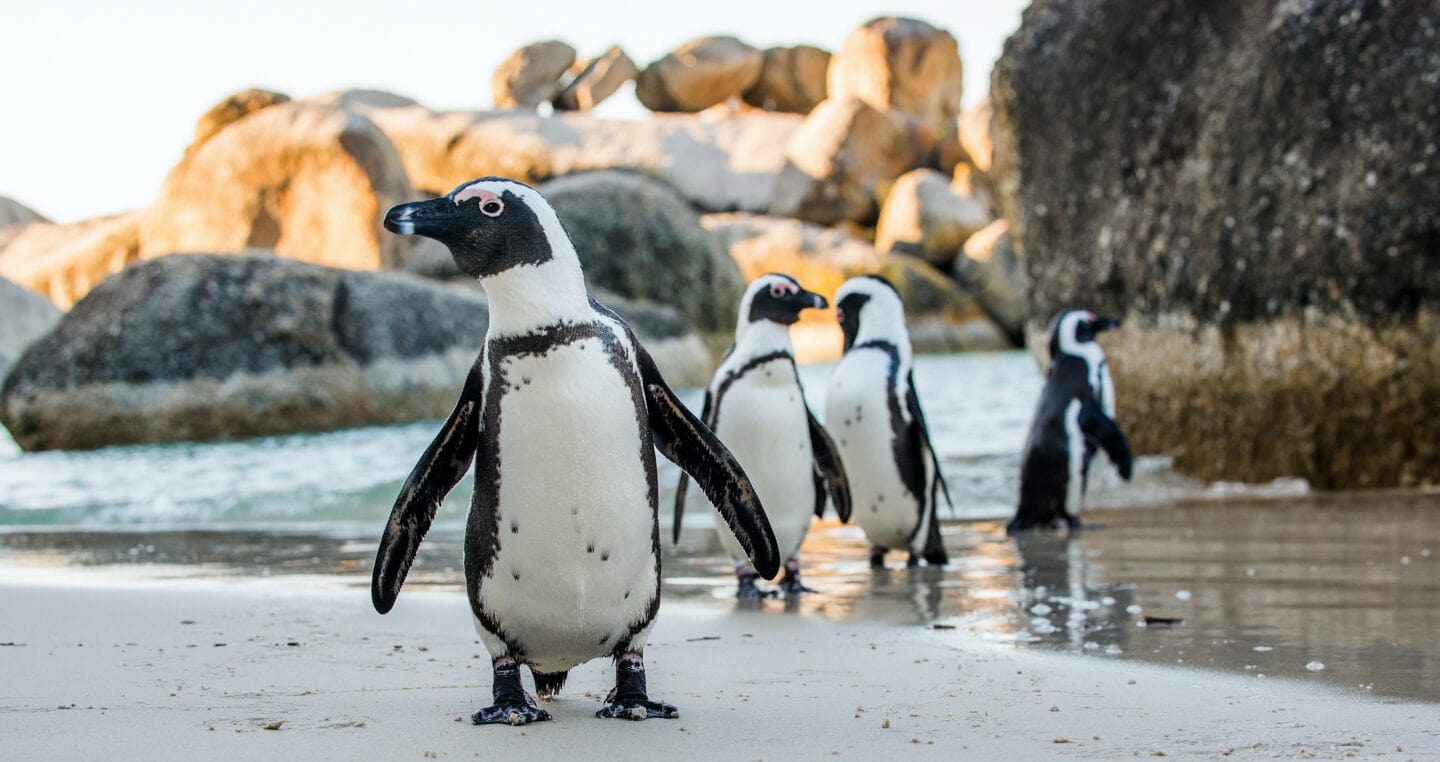 3. Bo-Kaap Neighborhood – Charming thing to do in Cape Town
Bo-Kaap, formerly known as the Malay Quarter, is a neighbourhood in which is located between the foot of Signal Hill and the Cape Town City Center.
Translated to 'Above the Cape' in Afrikaans, it is a historic formerly segregated area of Cape Town that is well known for its brightly-coloured houses, cobblestone streets and multicultural heritage.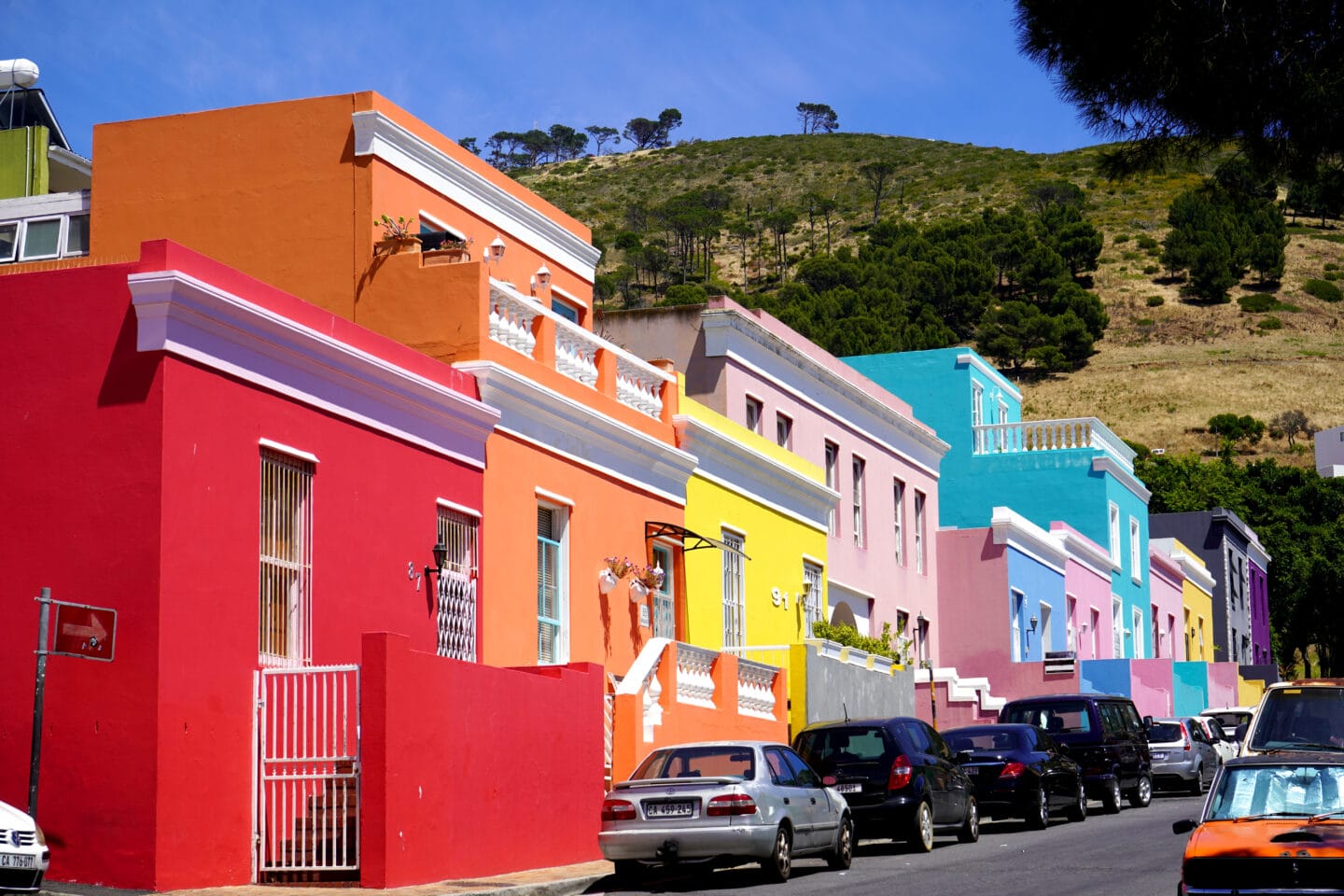 Bo Kaap was originally settled by slaves brought over from Malaysia, Indonesia, and other parts of Africa in the 16th and 17th centuries. Its residents celebrated the end of apartheid by painting their houses in bright colours, which has become a distinguishing feature of the neighbourhood.
A melting pot of cultures and religions, Bo Kaap's rich history is reflected in its architecture, food, and traditions. Visitors can immerse themselves in this history through walking tours, restaurants, museums and historic landmarks.
If you are short on time, it is worth a visit even just to take in the brightly coloured houses which brighten up the neighbourhood and any pictures taken of them.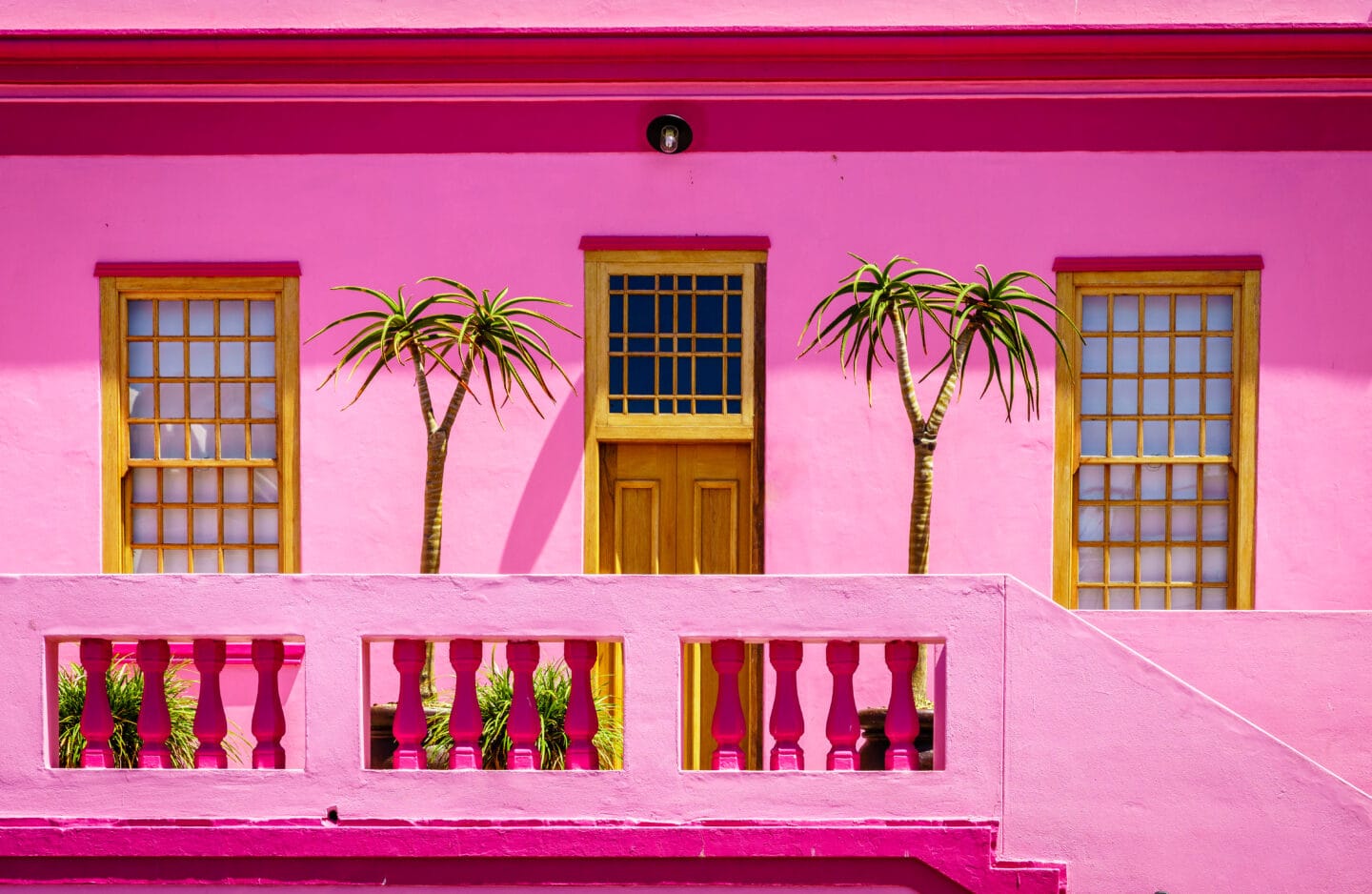 4. Stellenbosch Wine Route – Must-Have Experience in Cape Town
Stellenbosch is South Africa's second oldest town located about a 45 minute drive from Cape Town at the foot of the Stellenbosch Mountain. Best known for its Stellenbosch Wine Routes, it is a stunning area that is recommended whether or not you are a wine enthusiast.
The Stellenbosch Wine Routes cover about 150 wineries along 5 routes, giving visitors multiple options to choose from during their visit.
Each winery is distinct and memorable in its own way, both for the wine it produces and for its surroundings which are overwhelmingly beautiful.
Stellenbosch is a charming town surrounded by mountains on all sides. Its architecture reflects its Dutch, Victorian and Georgian heritage. The restaurants in Stellenbosch offer memorable food experiences. Stellenbosch is home to Stellenbosch University, which makes the town active and vibrant when school is in session.
Stellenbosch can be visited as a day trip from Cape Town, or preferably as a 2-3 day trip that permits you to soak in the natural beauty, amazing food, stunning vineyards, and some unforgettable South African wine.
It has some very charming hotels within its wine country which elevate the experience immeasurably if you can spend a night or two if not more.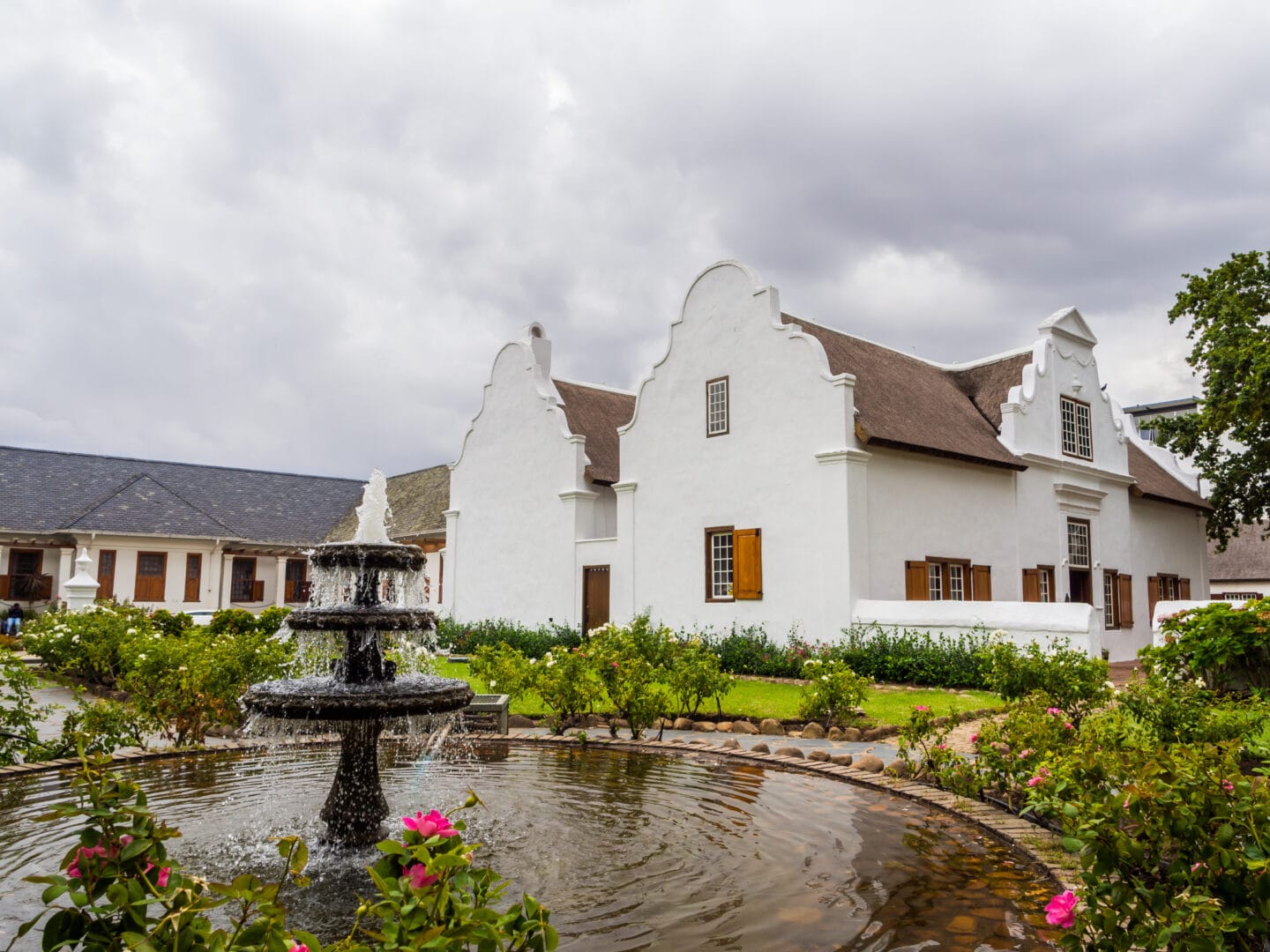 5. Helicopter Ride – Unforgettable experience in Cape Town
The best views in Cape Town are when you are up in the air, especially from a helicopter ride that truly allows you to soak in the beauty of Tabletop Mountain and its surroundings.
The helicopter rides leave from the V&A Waterfront Helipad, and can vary from a flight time of 12 minutes all the way up to an hour. Regardless, even the shortest flight gives you an opportunity to get a birds eye view of Cape Town in all its glory with its mountains, shoreline and valleys, making for an unforgettable experience.
The prices vary significantly based on the flight time. The shortest and most cost effective helicopter ride is 12 minutes and gives a view of the Cape Town Stadium, Table Mountain, Lion's Head, and Clifton and Camps Bay cliffs and beaches.
The Camps Bay and Houts Bay route is a 20 minute ride that covers Clifton and Camps Bay beaches, Table Mountain and the Twelve Apostles.
There is also a 20 minute ride along the coast to Robben Island where you can see where Nelson Mandela was imprisoned.
The 48 minute ride goes along the shoreline to the Cape of Good Hope, and then you can combine Robben Island and Cape of Good Hope for a 56 minute helicopter ride.
Helicopter rides require you to check in 30 minutes before the flight time, and passengers are weighed and allocated seats to distribute the weight evenly.
It is recommended to wear darker clothing if you plan to take pictures as white clothes reflect more in the pictures. Flights are also weather dependent and subject to last minute rescheduling. Passengers all wear headphones which are used for communication with each other, and for the pilot to communicate as a tour guide while flying.
6. Gin Tasting – A lesser known thing to do in Cape Town
Cape Town has an active gin distillery scene, and one of the very unique experiences is to go for a gin tasting. The gin tasting experience covers an introduction to the distillery, and then gins are paired with varying garnishes to enhance their underlying notes and flavours.
This is an unexpectedly fun experience as gin tastings are not commonly found, and great as a group activity for adults.
Experience unique things to do in Cape Town!
Cape Town is a very exciting city to visit as it offers unique experiences that range from nature loving to urban focused visitors, and everyone in between.
From exploring its stunning landscape through hiking up the mountain to getting a birds eye view while paragliding or from a helicopter, swimming with penguins at Boulder Beach or wine tasting in Stellenbosch, the city is full of opportunities for unique experiences where timeless memories are for the taking in anything you choose to do.
Related Posts
Pin it for later!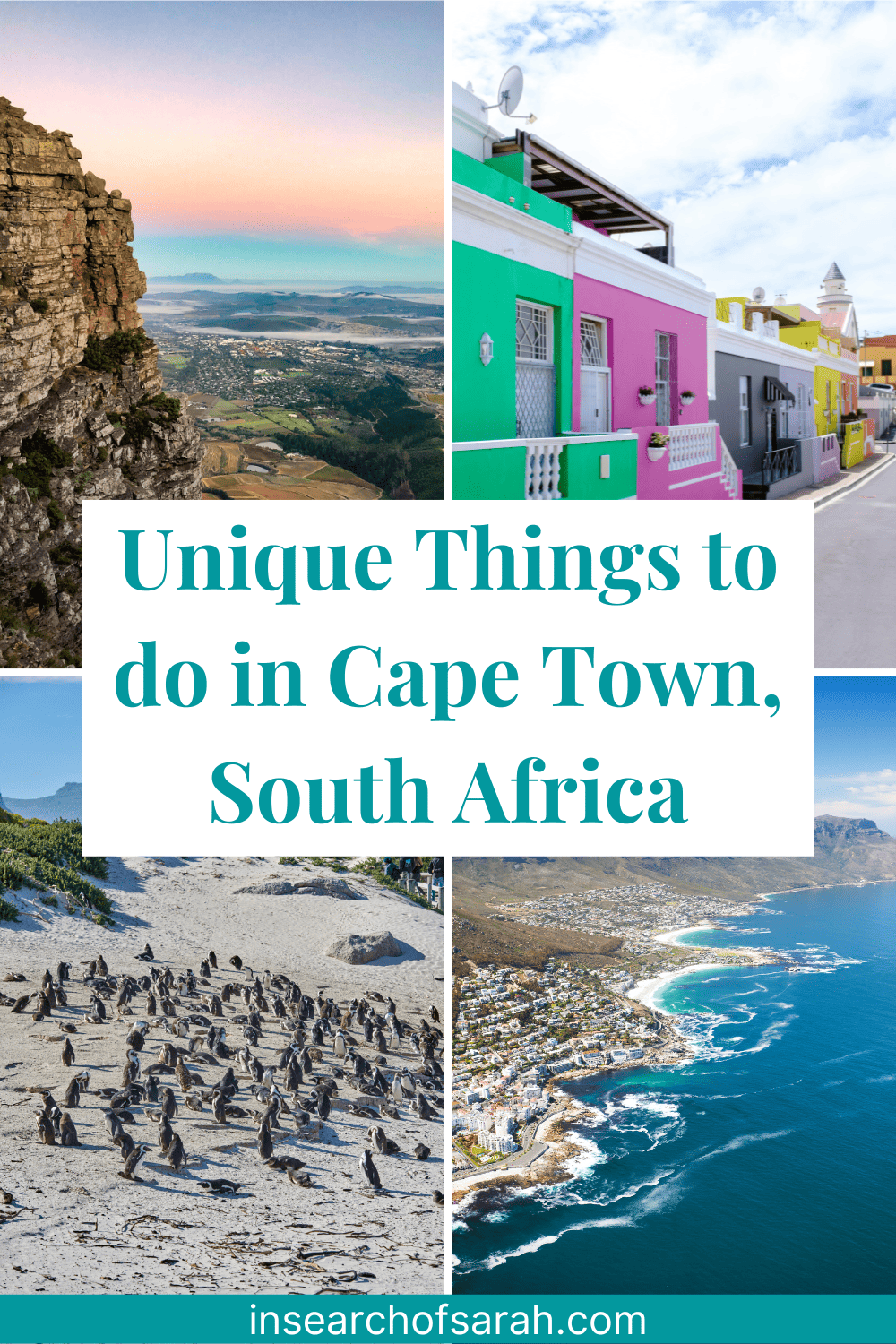 Some photos sourced from Depositphotos