Get into the holiday spirit this season at the Ball's Falls Holiday Trail event by the Niagara Peninsula Conservation Authority!
Plan a trip to enjoy a twinkling winter walk along the 1.5 km round trip illuminated trail through natural areas along the Niagara Escarpment, Twenty Mile Creek, and the 1800s heritage Glen Elgin Village.
Experience Ball's Falls like never before and immerse yourself in the history of the village with each building lit up with thousands of lights! This is definitely one Christmas activity in Niagara I plan to do annually!
Last updated: November 2023. Unfortunately the Ball's Falls Holiday Trail will not be on in 2023.
The Ball's Falls Holiday Trail is fun for people of all ages, whether you attend solo, as a couple, or a family!
psst. This blog is very photo-focused! I hope you enjoy these photos as much as I enjoyed taking them, and I hope you get the opportunity to visit the Ball's Falls Holiday Trail this season!
Ball's Falls Holiday Trail
Follow the glittering path along the trail, past the historic village, and 27-metre lower waterfall. There are a ton of amazing photo opportunities along the way to get fun Christmas photos in a wintry wonderland!
Not only that, it's an accessible trail that's barrier-free to all!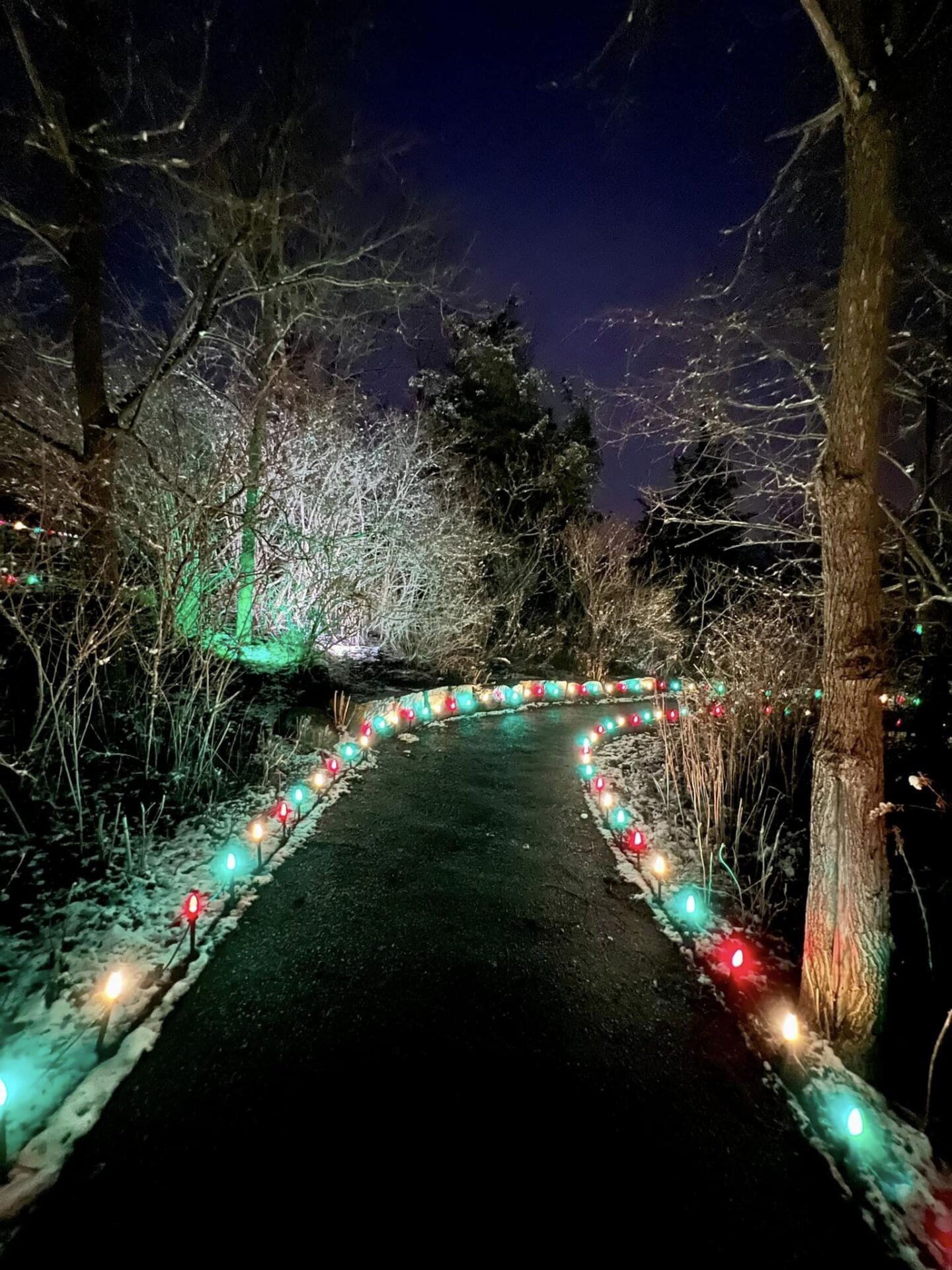 There is family fun each and every evening, plus additional weekend fun with local craft and food offerings!
The start of the trail is at the Centre for Conservation, where you will also park (parking is included in your ticket!).
You'll wind your way down the escarpment with a guided path of red, green and white lights where you'll cross Twenty Mile Creek.
Once you reach the other side, you'll be mesmerized by all the lights you'll see at the heritage village!
Take a free tour of the Ball family home and stunning historic church, plus you'll be able to peek inside the Grist Mill (my favourite building!) and old Fairchild home (and if you can believe it, this tiny cabin used to house 10-12 people!).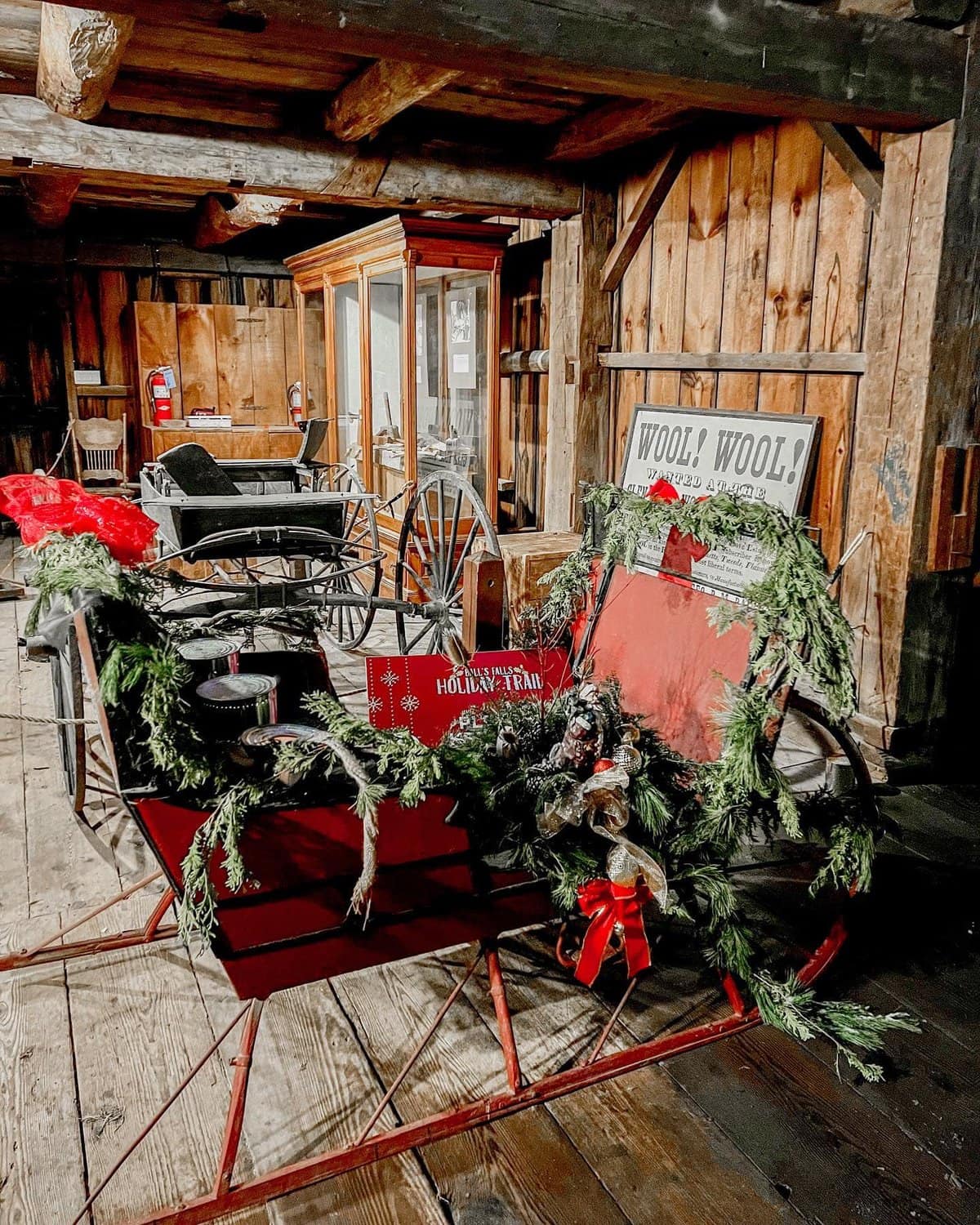 Related: Heritage Tours at Ball's Falls Conservation Area
I was having a hard time getting into the Christmas spirit this year, but that quickly changed as soon as I walked through this adorable village. Niagara Peninsula Conservation Area did a fantastic job with the lighting and decorations and number of photo opportunities around Ball's Falls.
I highly recommend a stop by the Ball's Falls Holiday trail. It's a great way to get some fresh air during the winter months and is totally photo-worthy!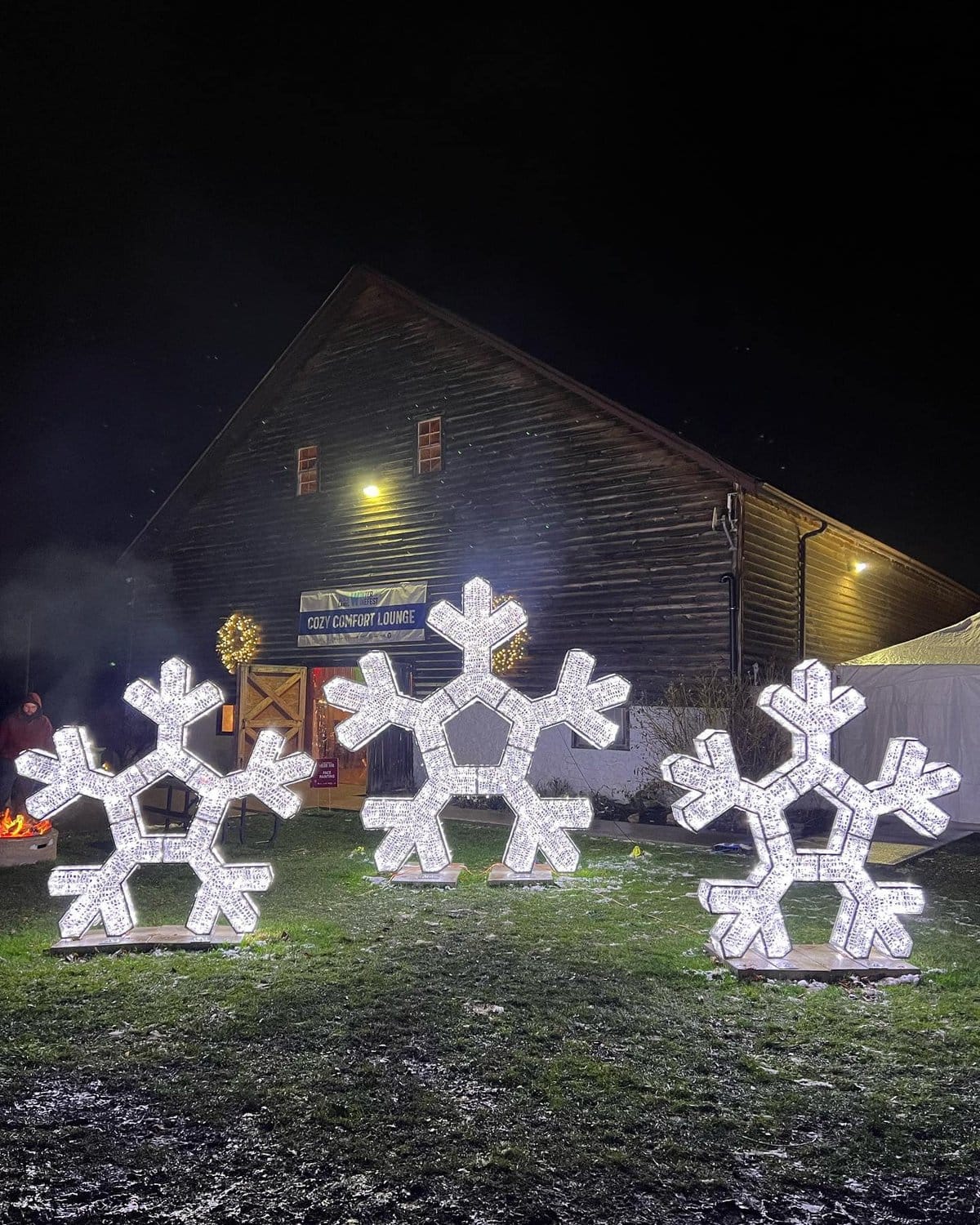 Ball's Falls Holiday Trail Events
If you're able to attend on weekends, there is live music, artisan vendors to pick out that perfect holiday gift, local food and beverage offerings and so much more! We wish we got there sooner, as the weekend events are only on until 6:00 pm.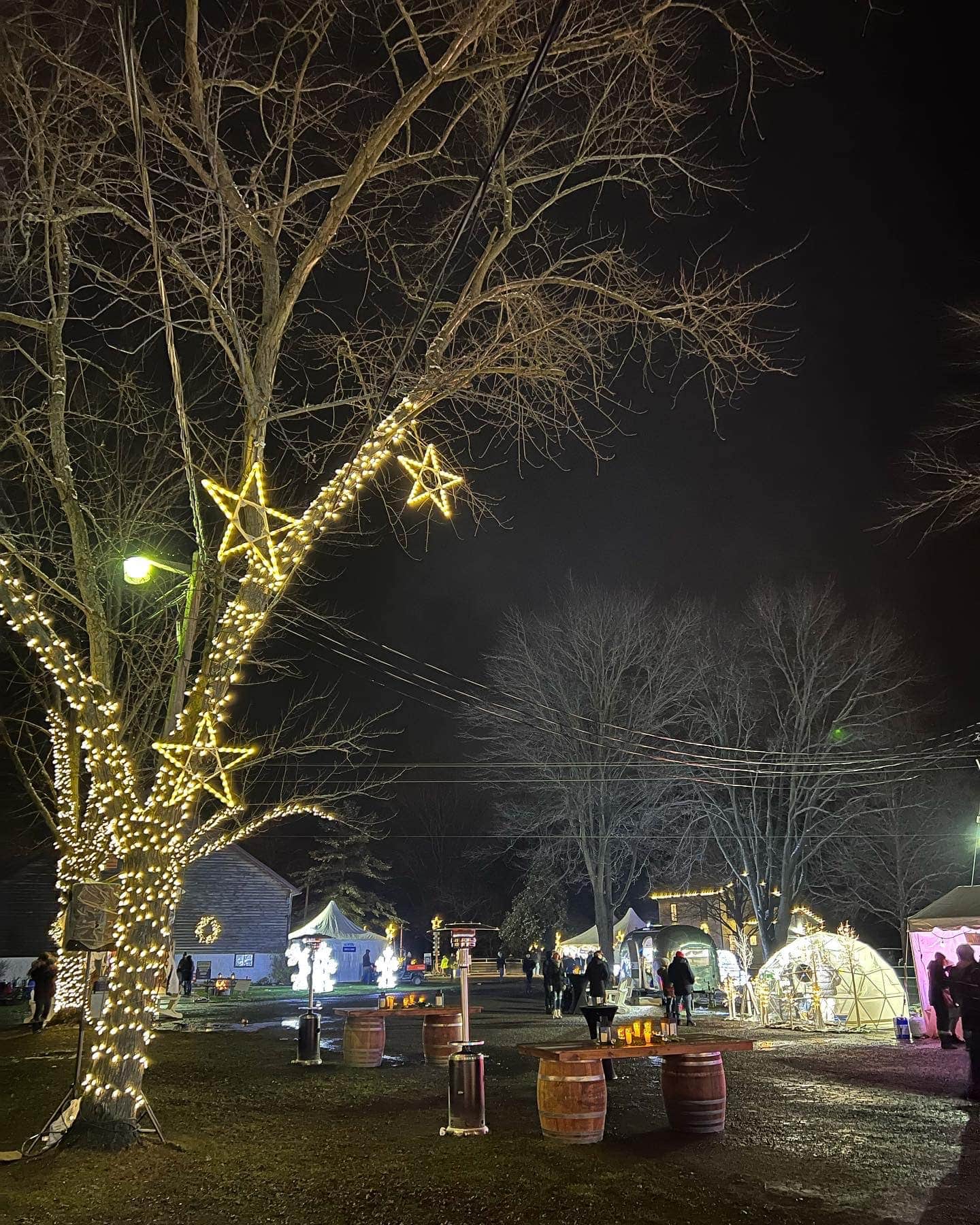 There are fire pits, heat lamps, and lots of tables, chairs, and seating available to sit and enjoy a glass of local Niagara wine or craft beverages! We really enjoyed the mulled wine by 180 Estate Winery during the Niagara Benchlands Winter WineFest!
There are also musical performances from local schools and organizations, kids' crafts, heritage craft demos, hot chocolate station, s'mores kits (for purchase), visits from Santa, and so much more!
During the week, you can take part in kids' crafts, heritage tours, guided hikes, snowshoeing (weather permitting), numerous selfie stations, a photo scavenger hunt to win a NPCA membership, games, and contests!
There is also a number of special events planned for weekends, including magic shows, face painting, sensory-friendly evenings, and of course visits from Mr. and Mrs. Claus!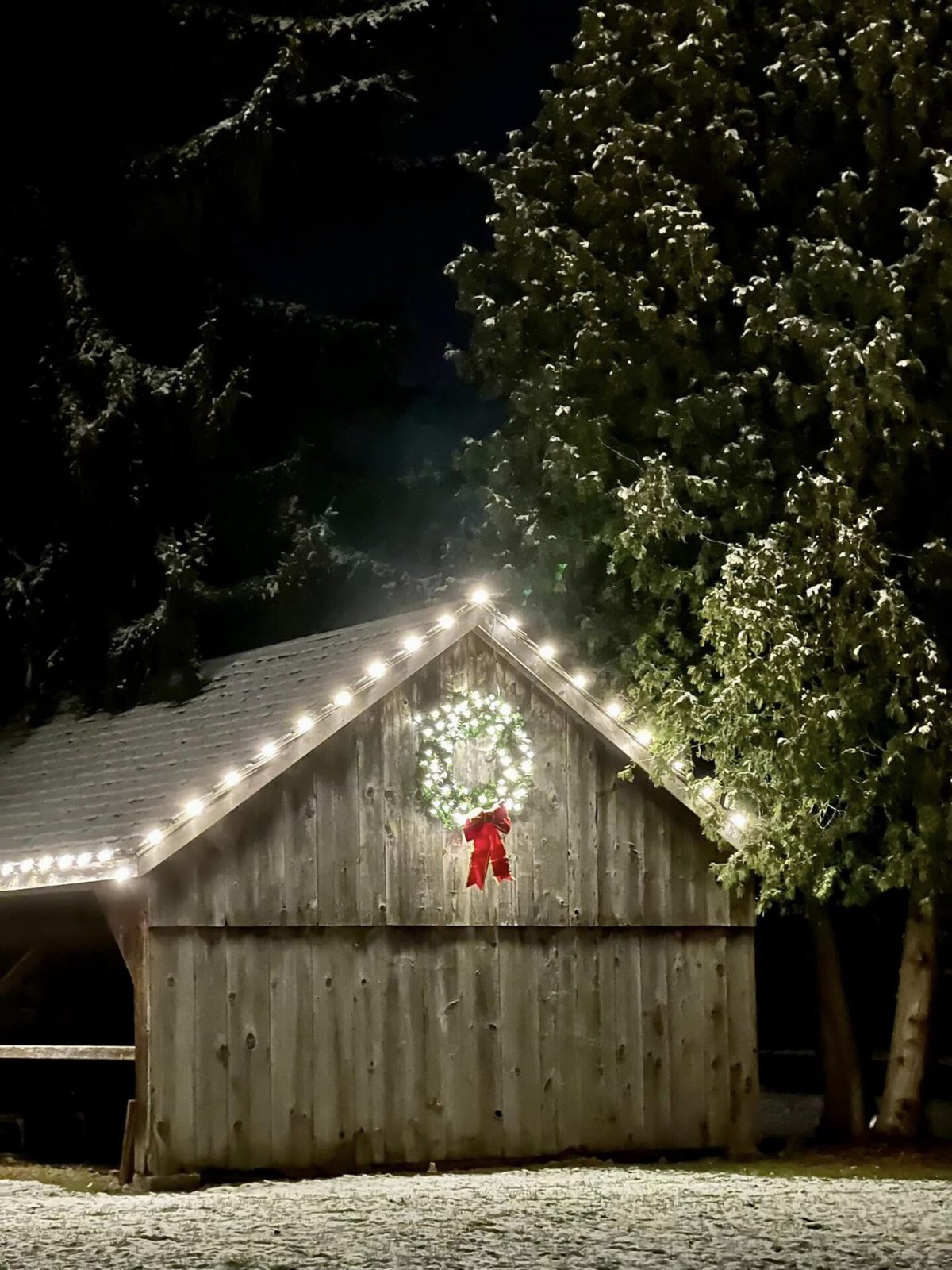 Tickets for the Ball's Falls Holiday Trail must be purchased online in advance! Grab your tickets here!
Things to Remember about the Ball's Falls Holiday Trail
Dogs are permitted as long a they remained leashed (and no more than 2m).
Only service dogs are permitted within buildings.
This is not a strenuous hiking trail. It is flat aside from the decline and incline from the Centre for Conservation.
Parking is included!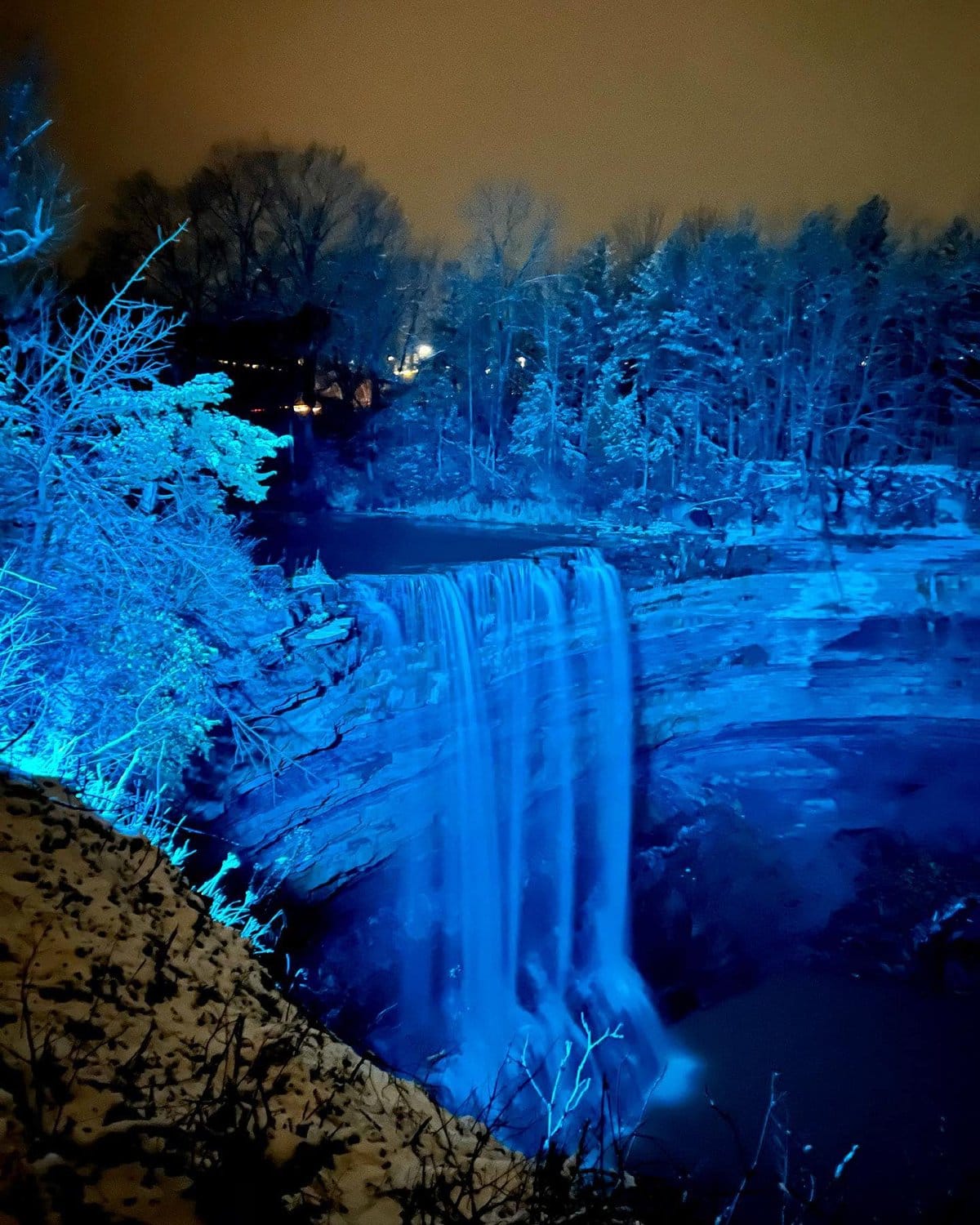 Address: Ball's Falls Conservation Area, 3292 Sixth Avenue Lincoln, ON L0R 1S0
When: December 2nd – January 8th
Cost: $12 for adults, $10 for 65+ and children 3-11
Funds raised from admissions and events support the operation of these incredible natural areas, ensuring access to nature for all of us for years to come.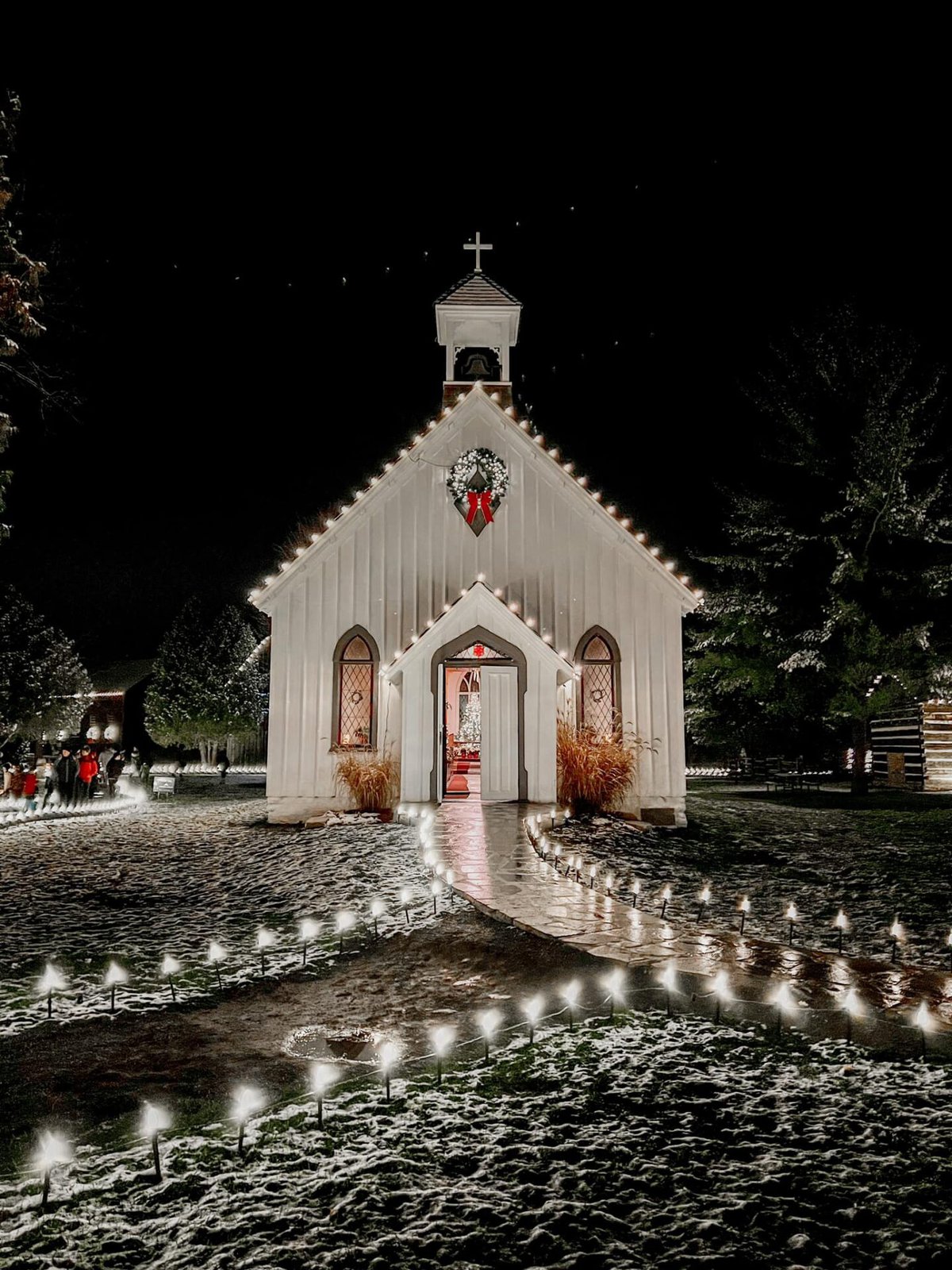 Related Posts
Pin it for later!