Ah – gift giving. The idea of it can be fun and you think you have it under control until the time actually comes and you're left stuck wondering what to do. Fortunately, for the outdoorsy type, there are endless fun hiking gifts to give, especially for Ontario hikers!
From stocking stuffers to to cozy clothing, useful presents or something inspiring, these are some of the best gifts for hikers if you know someone who loves hiking and the outdoors – or treat yourself!
There are amazing hiking gifts for him or her for any price range, which will make it easier for you to stick to your budget!
This post contains affiliate links which means I earn a small commission if you purchase through one of my links at absolutely no additional cost to you. Feel free to read my disclosure policy. Thank you for supporting my blog!
Best Gifts for Hikers Under $10
Bruce Trail Sticker Set
I have these stickers and love them! I have the blazes on the back of my vehicle – they're waterproof and they don't fade – making them the perfect addition to laptops, cars, water bottles, etc!
Bruce Trail Side Hustle Vinyl Stickers
Get your side hustle on! Did you know that while the Bruce Trail spans over 900 km in length, the side trails make up 462 kms? There are some incredible side trails to explore in Ontari, just follow the blue blazes off the main trail!
Bruce Trail Map Stickers
These colourful stickers make a great addition to notebooks, laptops, water bottles and more!
Hiking Boot Car Decal
A fun addition to any hiking lover's vehicle.
Gifts for Hikers under $25
Bruce Trail Buttons
You can also get these buttons for your hiking backpack, hat, sweater, or anywhere else you want to show your love of hiking.
Mono Cliffs Soy Candle (includes donation to the Bruce Trail Conservancy!)
This candle will transport you to a lush pine forest of Mono Cliffs Provincial Park with wet moss and granite underfoot. The wood wick will make you feel like you're camping in the middle of the forest!
$1 from each sale goes towards the Bruce Trail Conservancy.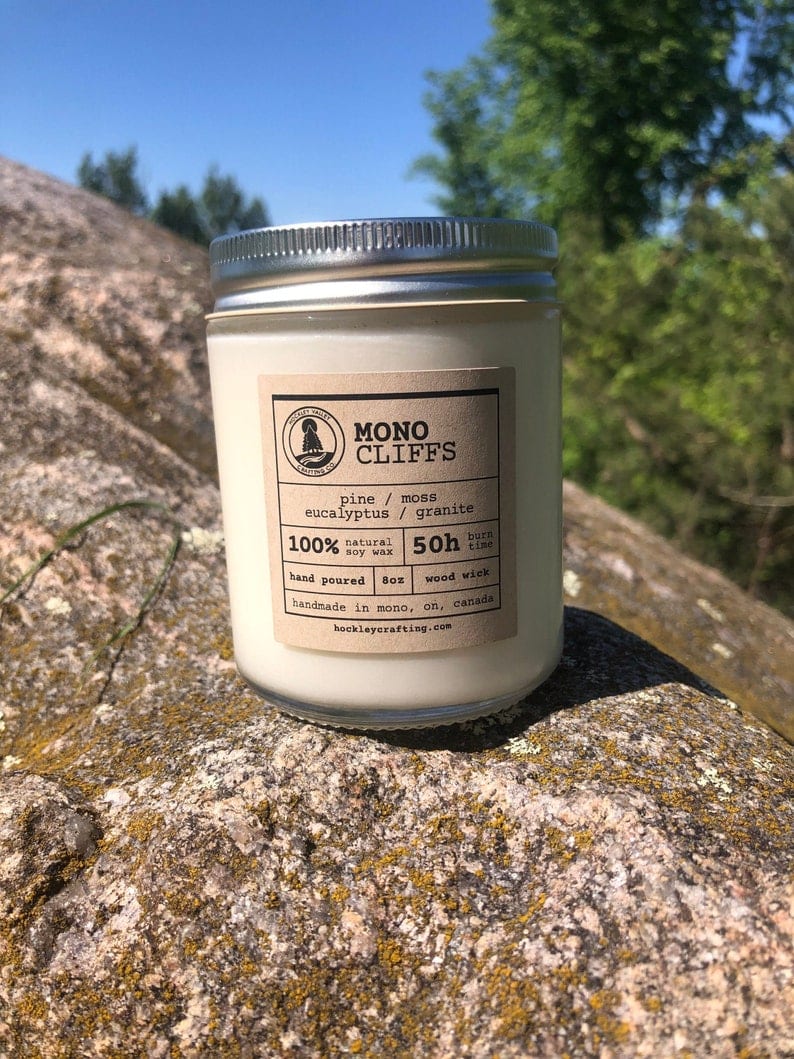 Bruce Trail Birch Tree Print (Fundraiser!)
This gorgeous print also serves as a fundraiser for the Bruce Trail Conservancy! 50% of the profits from each Bruce Trail Birch Tree watercolour print gets donated!
Crampons
A necessity for hikers in the winter! Crampons (or ice cleats) should be a part of any hiker's essential gear. Stay safe during winter hikes with these affordable (and incredibly useful) removable traction aids.
Hamilton Waterfalls Print
Did you know that Hamilton is the waterfall capital of Ontario? There are over 150 waterfalls to explore in Hamilton. Grab this print of some of the most popular waterfalls in the area!
Paracord Survival Bracelet
A small but simple piece of equipment that can be used in case of emergency.
Bruce Trail Print Map
Any Bruce Trail hiker would be happy to have a print of the trail in their home!
Hiking Wine Charms
Because who doesn't like something cute to mark their glass?
Sasquatch Socks
How hilarious are these? 😂 I used to loathe getting socks as gifts but now it's one thing I get so hyped for. You can never have too many socks!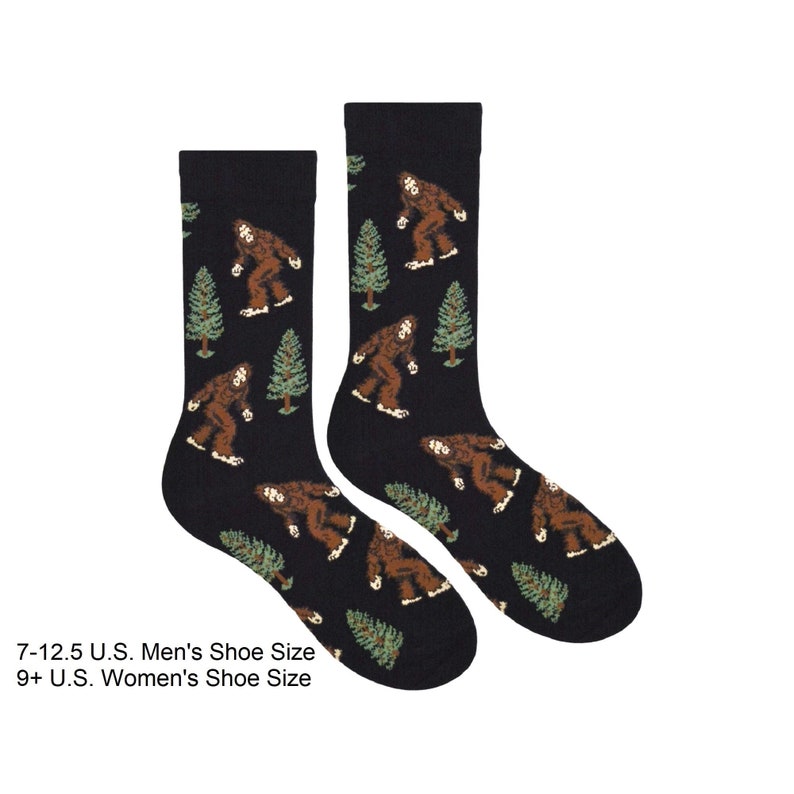 Funny Hiking Socks
They're not wrong though. 😂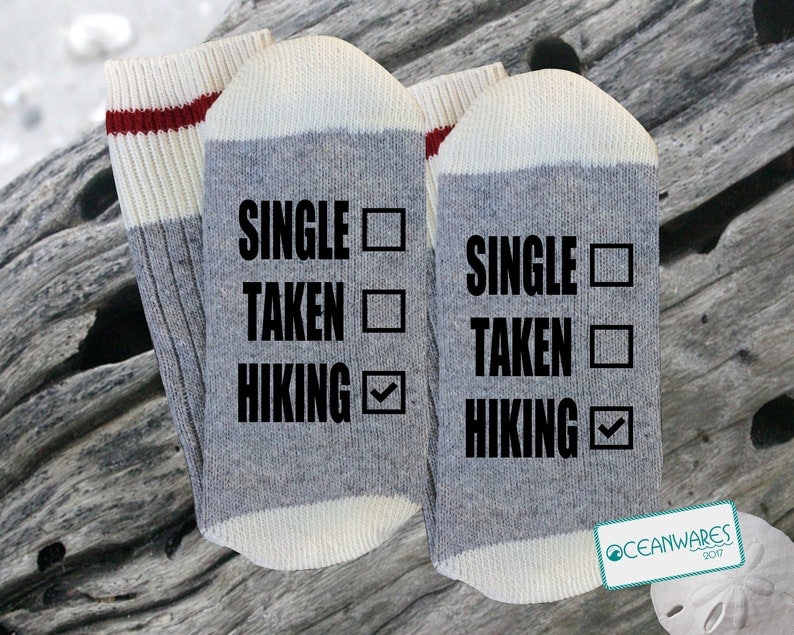 Tree Ring Print
Carabiner Mug
How cool is this mug? It's the perfect addition for the outdoorsy person in your life!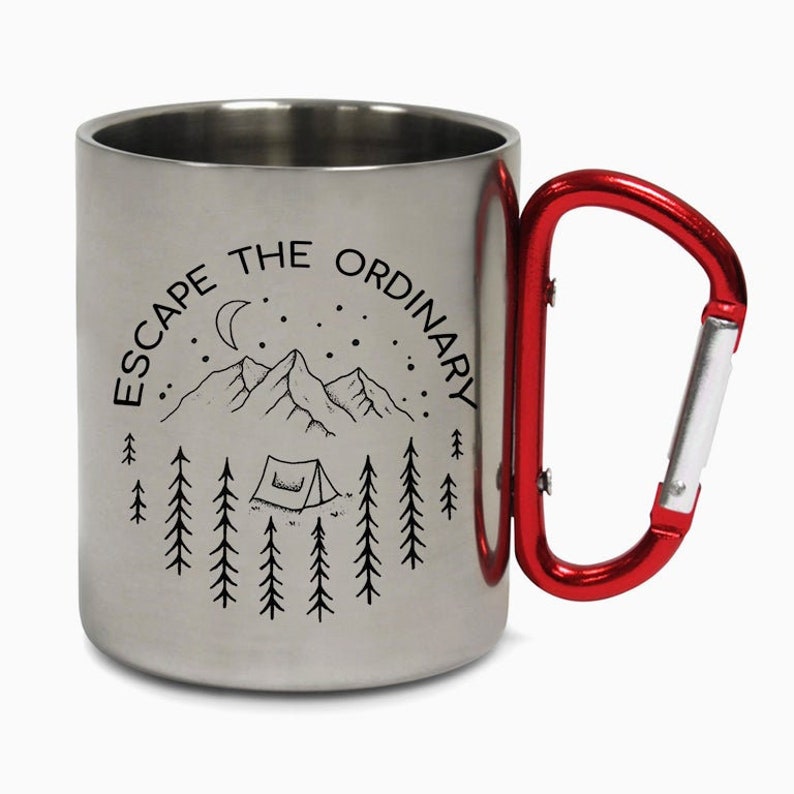 Ontario Parks Map
A fun way to keep track of Ontario Parks adventures – did you know there were this many? There are over 330 Ontario Parks and more than 100 of them have camping and facilities available!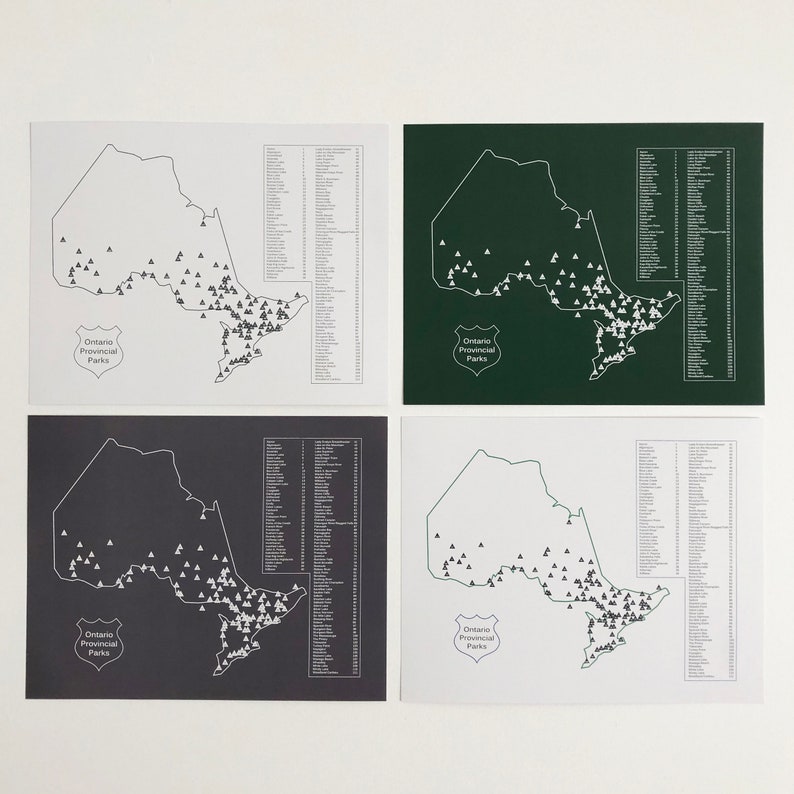 Unique Gifts for Hikers under $50
Bruce Trail Map
This elegant Bruce Trail map comes in 5 colours and a variety of sizes.
Typographic Map of Ontario
This colourful typographic map of Ontario is a fun addition to any home. Did you know there are over 80,000 km of trails in Ontario, and 41,000 km of those are open for hikers?
Hike More Worry Less Sweater
Who doesn't love a cozy addition to their sweater collection?
Personalized Hiking Trail Sign
Looking for a fun way to commemorate a favourite trail or your favourite hiker? This personalized trail sign is a fun addition to any workshop, trail, or more!
Hiking Memberships under $100
Bruce Trail Reference Guide
Of course any Bruce Trail hiker would appreciate the reference guide! I personally love the book – but the new Bruce Trail App was just released for $29.99/year. You also give the gift of a Bruce Trail Conservancy Membership!
Ontario Parks Permit
With this Ontario Parks permit, you can enjoy unlimited day-use entry to over 100 provincial parks! The pass more than pays for itself if you hike at any of the Ontario Parks more than 5 times during the year.
Pin it for later!
Related Posts