There is nothing more soothing than being out in the woods by yourself, listening to the sounds around you: the rushing water, the chirping birds, the snap of a twig. I fell in love with solo hiking.
I'm a solo hiker by choice. I love it. While I do go out with family (haha their idea of a day off doesn't usually involve scaling the Niagara Escarpment at the crack of dawn!), or some awesome friends from time to time, hiking alone gives me the time I need to clear my mind. It's very grounding and empowering and it's given me a lot of confidence in my abilities and judgement.
When people find out I hike alone, the reactions are usually polar opposites; one is of fear and shock that I would do such a thing, and the other is completely supportive. Of course I can understand the concerns (hi, mom and dad!) but I have never felt unsafe.
I'm not naive. I know there are a lot of dangers associated with hiking alone, but I do feel that if you are confident and prepared, there is no reason why you can't venture out alone!
If you've never gone hiking solo, I can't recommend it enough. When you're hiking alone, you experience different sights and sounds of the forest. You take in more of what's around you. It offers you a chance to think. You might get some answers to your questions.
You get to map your own routes and hike at your own pace. What's not to love?
I fully understand there are concerns associated with hiking alone (especially as a woman), so here are some great tips to help you plan your solo hike, and safely!
Are you considering taking your first solo hike? Be mindful of your own fitness level, and don't take unnecessary risks. You need to be completely self-sufficient.
This post contains affiliate links which means I earn a small commission if you purchase through one of my links at absolutely no additional cost to you. Feel free to read my disclosure policy. Thank you for supporting my blog!
Trust your instincts
Trusting your instincts, or "trusting your gut" is important when solo hiking. It means trusting your immediate understanding or intuition, and it usually manifests as simply a feeling. When solo hiking, it's important to listen to your intuition because it will help guide you if you find yourself in an uncertain situation on the trail, or if you find yourself needing to make a decision. Often, gut feelings are communicating what personal boundaries and comfort levels with a situation or experience. When you're trusting your gut, you're trusting yourself!
Heads up Ontarians! Read about Algonquin Park and plan your hiking trip!
Tip from Pina Travels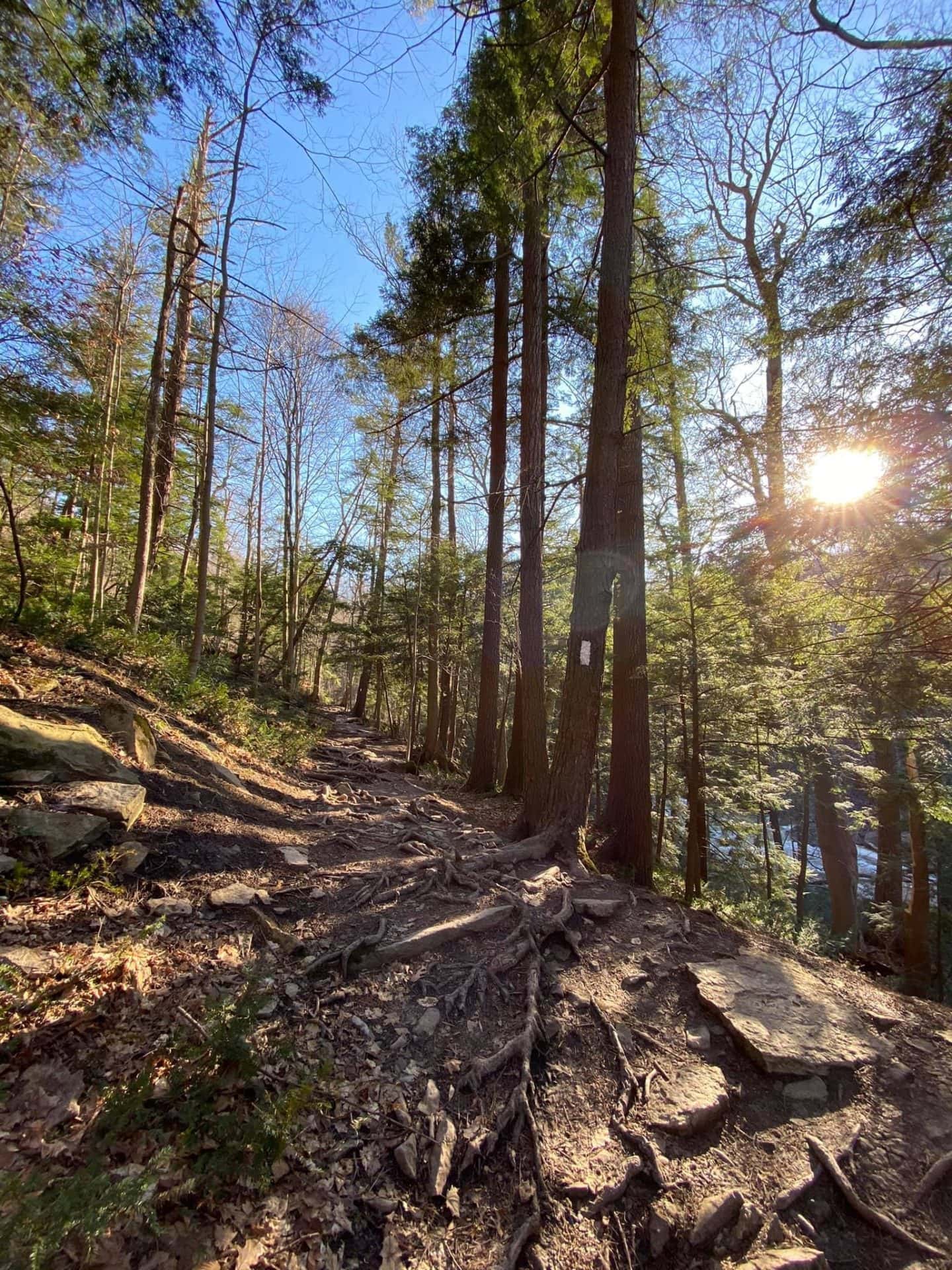 Learn how to read a map (the paper kind!)
Reading paper topographical maps and planning hiking adventures ahead of time creates an opportunity to explore some of the most incredible backcountry. If you're new to reading maps, first practice in the city you live in. Get acquainted with how to tell which way is North and how to point out landmarks. Reading a topographic map is similar to reading a city map in many ways.
In general, some tips for reading topo maps includes analyzing the contours and lines on the map. Look for trails, valleys, waterways, and roads to explore. The closer the lines are together, the higher in elevation, and steeper the terrain. Some of the most magical places can be found simply by analyzing a topo map!
Reading topographic maps helps you not have to worry about carrying electronic devices, especially on long treks where you might be saving batteries for photos or emergencies. Being able to read a topo map is an excellent outdoor adventure skill!
Grab your copy of the Bruce Trail maps to take with you!
Tip from The Happiness Function
Bring dog deterrent
It seems like such a petty thing, but the Bruce Trail Conservancy states that all dogs must be on leashes while on the trails. By bringing an ultrasonic dog deterrent and clipping it or typing it to your bag or belt, it's an added peace of mind for you. The device isn't always on – there is a button to push to emit the noise and most work up to 20 feet. It doesn't hurt them, but it should stop them in their tracks. You can also opt to bring dog spray (which will also work on people).
I was attacked in March on the Bruce Trail by two off leash dogs and the owner was nowhere around. My leg is healed, but I'm really upset about the whole situation because it could've been a kid and could've been a lot worse. Please leash your dogs – and clean up after them too!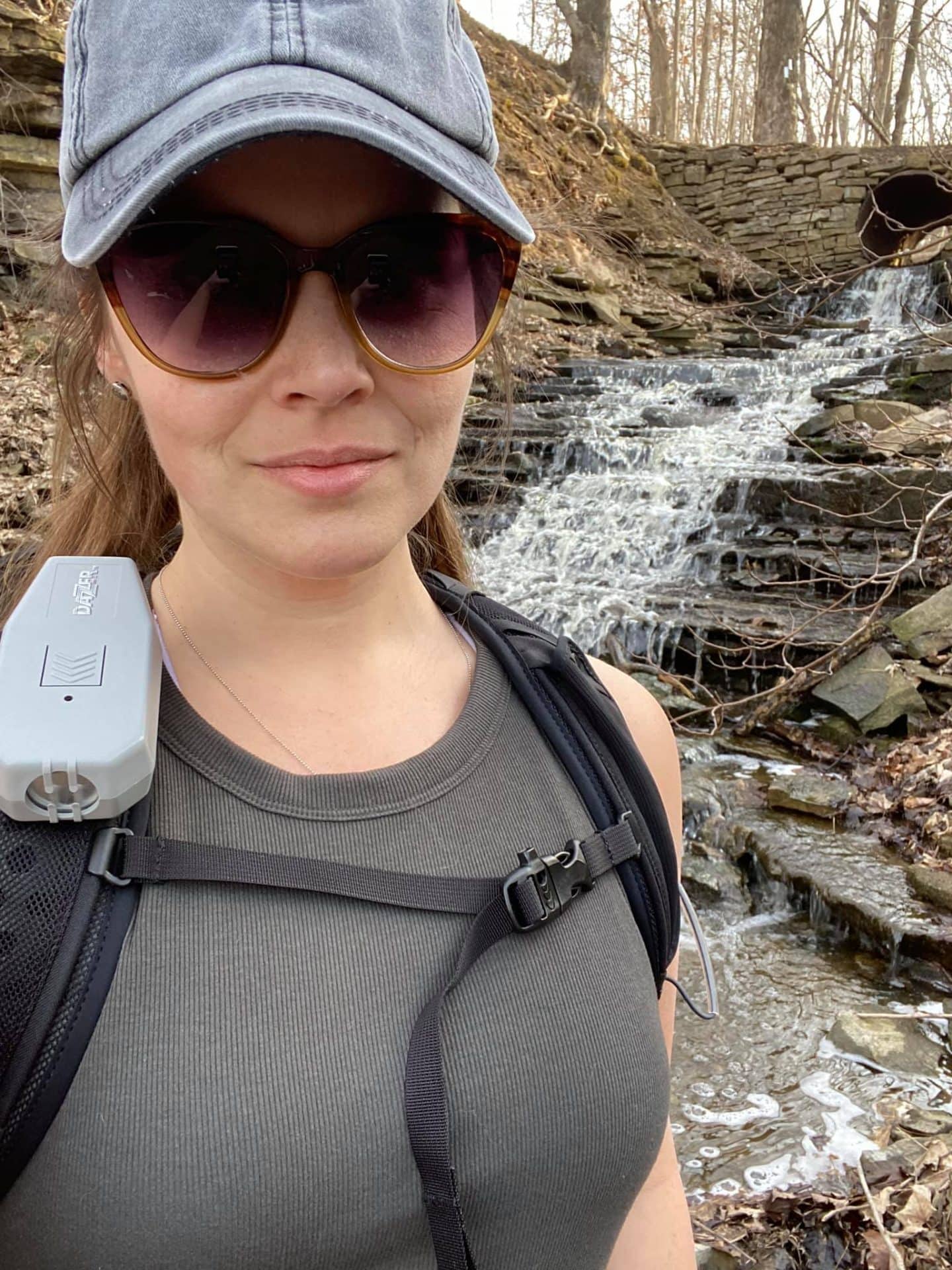 Bring personal protection
Some of your family members may not be thrilled about you hiking alone. That is understandable! You can bring a few items with you to make you feel safer (and make them feel better about you hiking solo!).
Items like a rip-cord alarm, a baton, or dog spray are great options to start (and legal – find the Canadian regulations here).
Others swear by swiss army knives, but be sure you are fully confident in how to use them and protect yourself if necessary. Some of these items can be taken from you and used against you, so be prepared! These may sound excessive, but you won't know you need them until you need them.
Some bags, like the Osprey Tempest 20, have a whistle built into the chest buckle as well.
Wear proper footwear
The most important thing for hiking is that you're as comfortable as possible which is why good footwear is essential. Hiking shoes shouldn't be too heavy but still sturdy enough that you can walk in them for long periods of time. Make sure they're waterproof or at least water-resistant and never try out hiking shoes on a long hike for the first time.
My absolute favourite boots include the Iceberg Ultra Grip Womens Waterproof Boots for winter, the Rapid Womens Waterproof Boots for all-season, and Columbia's Women's Vitesse Hiking Shoe for the summer.
Tip from Guide Your Travel
Bring a hat
What happens if it rains on a hike? It makes it really difficult to see as rain beats across the face and hinders vision. A great way around this is to take a hat! Usually thinking of a hat, it's with the thought of shade from the sun. However, it also acts as a shade against the rain as it shields the eyes effectively allowing eyes to be focused on the track where they should be.
P.s. as someone with a long ponytail, I am obsessed with the style of hat that allows for a high pony.
Tip from Venaugh
Pack flip flops
My absolute favourite thing to do after or even during a hike is to take off my hiking boots and slip on some flip flops. It's perfect for a lunch break just to give your feet a breather and to wander round in some comfy flip flops.
And if there's a lovely lake to dip your feet in even better! Flip flops are super light and attach easily to the outside of your backpack so you don't have to leave something behind to take them.
Tip from El On The Move
Inform someone of your plans – always!
One of the most important things a solo hiker can do is inform someone of his or her plans. Sharing this information ahead of time is key as cellular services tend to be spotty on hiking trails.
Helpful information includes: trail name (maybe even consider dropping a pin to your point of contact upon arrival if possible), start time, and expected end time. It's also not a bad idea to leave a note with the same information under the seat in your vehicle — rescuers will often check for this in the event of an emergency.
For additional peace of mind, check out devices such as the Garmin inReach Mini. As a satellite-based form of communication, this handheld device enables its users to communicate with others even in the absence of cell service.
I always make sure to leave a note on the kitchen counter of where I'm going, and when I expect to be home. I usually tend to message on my way home.
Tip from Madelyne On The Move
Have a Risk Management Plan
Solo hiking safety depends on having a solid risk management plan that you follow every time. A key to solo hiking risk management is to make sure you have a suitable margin for error.
This means that you make more conservative decisions about taking risks than you would if you were hiking with other people. Make somewhat risky things you might enjoy in a group intentionally off limits when you are by yourself.
Use the idea of "What ifs" to pad your margin for error by asking yourself "what if this happened, what would I do"? If your answer is troubling, don't do it.
Tip from Outdoor Adventure Sampler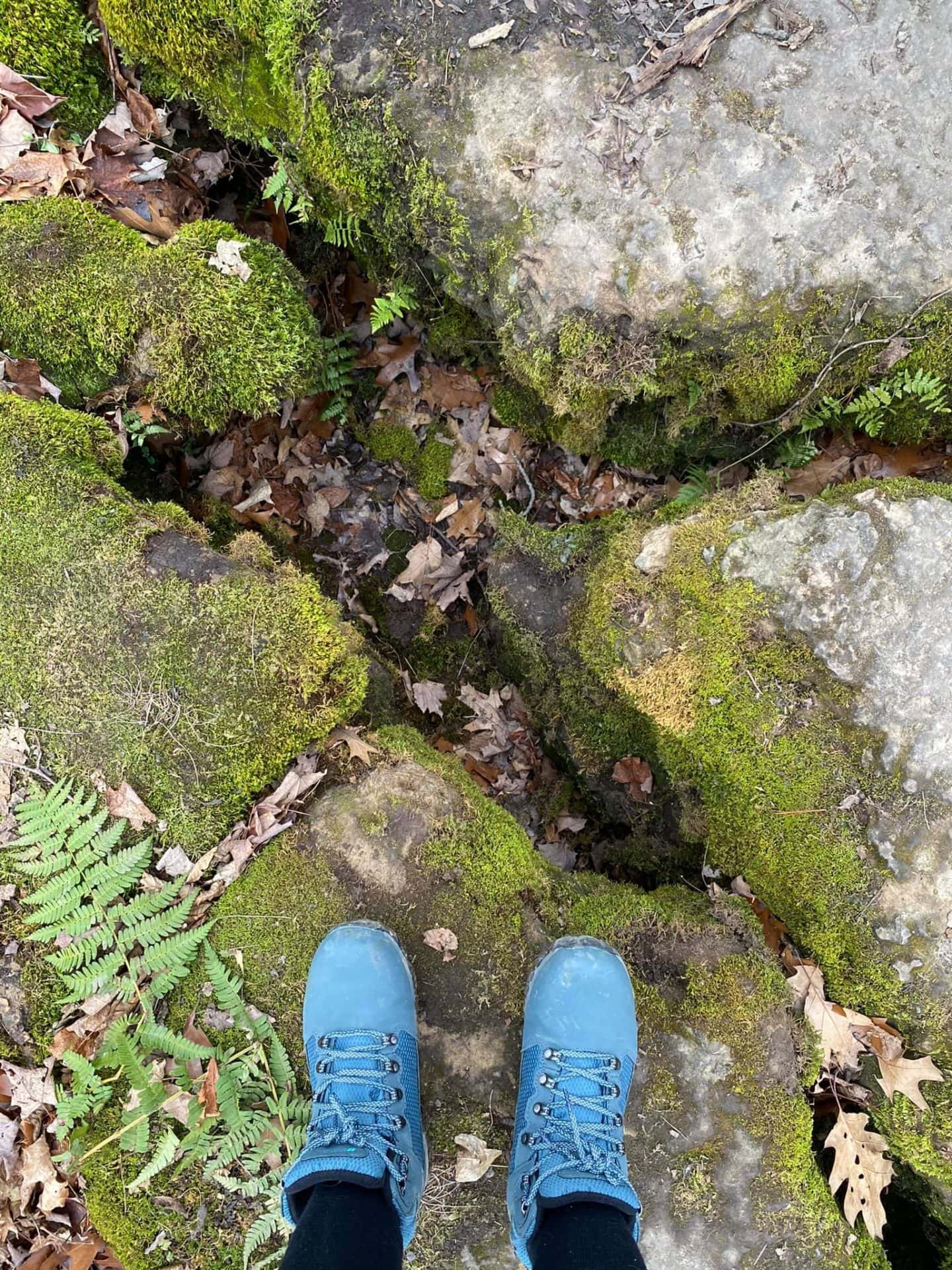 Learn how to pee outdoors!
When embarking on a hiking trip, be prepared to use the bathroom outside. Here are a few tips on how to pee outdoors for the ladies: find a spot out of view and squat low to the ground, holding to a tree or rock for support. Pay attention to the ground slope and wind direction to minimize splash back. Bring toilet paper or a cloth bandana (aka a "pee rag") unless you plan to drip dry. Never leave toilet paper behind. Have a plastic baggie with you to pack out toilet paper, tampons, and other garbage.
You can also look into these types of devices (for women!) – they're often referred to as "female urinals" or "female pee sticks". Haha! I haven't got the hang of them yet, but maybe one day!
Tip from A Rambling Unicorn
Bring frozen water bottles during the hot weather
One of the best solo hiking tips is to freeze water bottles for all-day cold water. This is especially helpful when hiking in hot weather.
Take a reusable water bottle and fill it in the morning of your hike. Take 1-3 frozen water bottles and wrap them in a light towel or shirt (for condensation) to pack in your backpack. Refill your cup as the water bottles melt. You'll have cold water all day!
Tip from She Saves She Travels
Don't be afraid to ask for help
As a solo hiker brave enough to go at it on your own, don't be afraid to ask for help if you ever get scared. It is completely natural to get nervous from time to time when you are traversing nature alone, and people are almost always willing to help and even stay by your side until you feel safe again.
As an added bonus, by proactively seeking out the help of others, you will often meet locals who are very familiar with the region and who can provide invaluable insider tips and guidance!
Tip from Sumeeta Seeks
Learn how to layer
Layering is super easy to learn but an often overlooked part of hiking. It consists of planning out a base, mid, and outer layer to wear and carry on your hikes.
The clothing that makes up each layer will change with the seasons, but in general, your base layer is your lowest layer and should be moisturize wicking. Your mid layer insulates you, such as a puffy coat or fleece jacket, and your outer layer is waterproof and will protect you from the elements.
Packing these essentials will make sure you are always prepared should the weather change during your hike!
Tip from Voyages with Val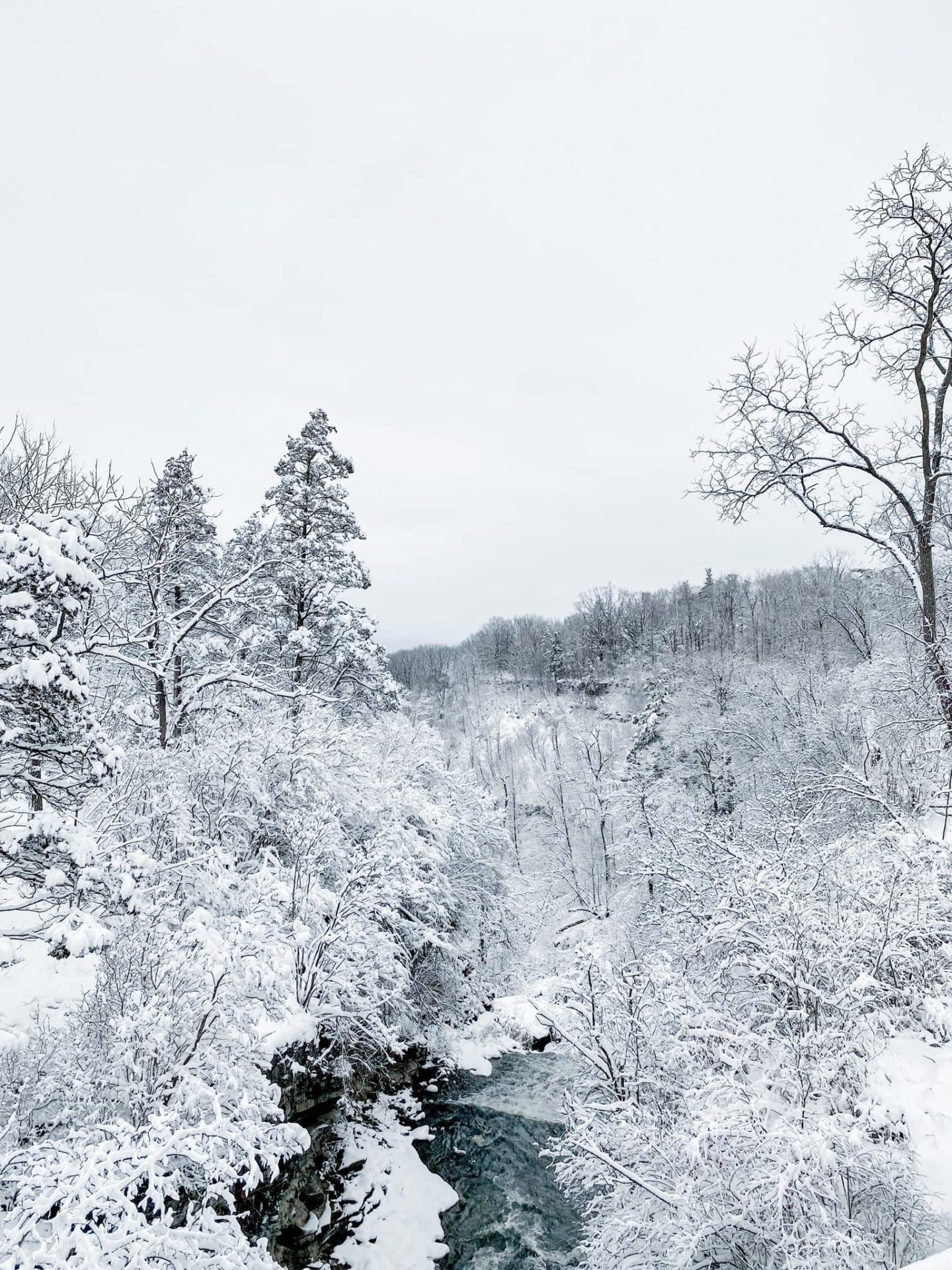 Pack a lightweight, waterproof jacket
A lightweight packable waterproof rain jacket deserves space in every hiking pack. In hot, humid climates, breathability is key. One that affords maximum coverage means it's capable of doing its job. A rain jacket that meets these criteria is the Arc'teryx Norvan SL Hoody.
Created specifically for high output trail running in wet conditions (it doesn't get much wetter than the trails of its namesake, North Vancouver), the Norvan SL (super light) Hoody is built for active people. Packed in its pouch, the GORE-TEX jacket is the size of a grapefruit and weighs just 110 grams (3.9 ounces).
Tip from Packing Light Travel
Pack a first aid kit
Hiking solo is perfectly safe with some small and simple preparative actions. One of those actions includes gathering your travel safety gear, such as a first aid kit.
Though, hopefully you will never need it. When the time comes that you do and you're off hiking solo in the middle of nowhere, you will be happy with the fact that you can properly treat your burns, cuts, scrapes, sprains, stings, splinters, strains and whatnot.
And with that happy final note, remember that you're just simply for the worst, though more likely you will have the best time hiking solo!
Tip from The Best Travel Gifts
Know how to deal with injuries
Injuries happen even to the most prepared solo hikers. It's important to have a plan in place. If you are injured during a solo hike, be sure to do the following:
Determine if you can walk safely with your injury
Treat the injury as best you can on the trail
Check for cell service. You may need to call for assistance
Ask other people walking on the trail to stay with you or escort you to your vehicle Injuries can be avoided by not making common solo travel mistakes, like taking risky Instagram photos.
Tip from Nina Out and About
Gear up!
Related Posts
Pin it for later!