Last updated: March 2021. La Perla and La Esmerelda have merged into one resort. The entire resort is now family-friendly. You can opt to upgrade to "The Reserve" which comes with exclusive adults-only sections and dining. You can find more info here!
Two words that made ALL the difference to this trip: Royal Service. I would HIGHLY recommend upgrading to Royal Service like we did.
We came to Paradisus Playa Del Carmen La Perla for my 30th birthday with Dana, my parents (traveling with them is a whole other post!) and my friends who were celebrating their anniversary. Meg & Wade have been before and pretty much sold us on coming here. Dana and I know what we like when it comes to all-inclusives and we were impressed.
This post contains affiliate links, which means I earn a small commission if you book or purchase through one of my links at absolutely no additional cost to you. Thank you for supporting my blog!
What's the big deal?
Royal Service gives you exclusive access to a private lounge (and check-in) with self-service bar, private restaurant (La Palapa), free room service ($5 charge per room service order in regular La Perla), a jacuzzi on the balcony, a butler (!!!), a private pool & cabanas, and an included water ritual at the Yhi Spa. The pool water is also heated in Royal Service which I am sure we all appreciate!
There are also attendants that will come around to serve you drinks and snacks or arrange your daybed for the day and clean your sunglasses – you really don't have to move or lift a finger to get any service!
Our Butler connected with us via WhatsApp. We never really contacted him other than to arrange a dinner reservation at Hibachi with our friends and to request a bottle of champagne with a few glasses for my birthday, but you can request anything from them and they are happy to do it – from restaurant reservations, pillow requests, coordination of excursions and more.
Grounds
The grounds are absolutely STUNNING with a modern, clean design. The layout of Royal Service was incredibly manageable since it was a small area – which made it easy to walk down from our room to our private restaurant for breakfast, walk a few steps, and flake out by the pool (or beach) all day!
Aside from Royal Service – we found the grounds to be walkable. There is a golf cart to take you from Royal Service to La Perla or La Esmerelda, but we've been to bigger resorts and enjoy walking and taking in the sights.
Rooms
We booked a Junior Luxury Suite and ended up on the 3rd floor with an amazing view of the main La Perla section. Sunrises and sunsets were stunning and I enjoyed having my coffee (from our Nespresso machine in our room) with a churro from our Royal Service lounge before breakfast on our balcony taking in the scenery.
The rooms are spacious and beautifully designed with a large bathroom with deep soaker tub, a shower with his & hers rainfall shower heads, THE most comfortable bed, lounge area and balcony with jacuzzi.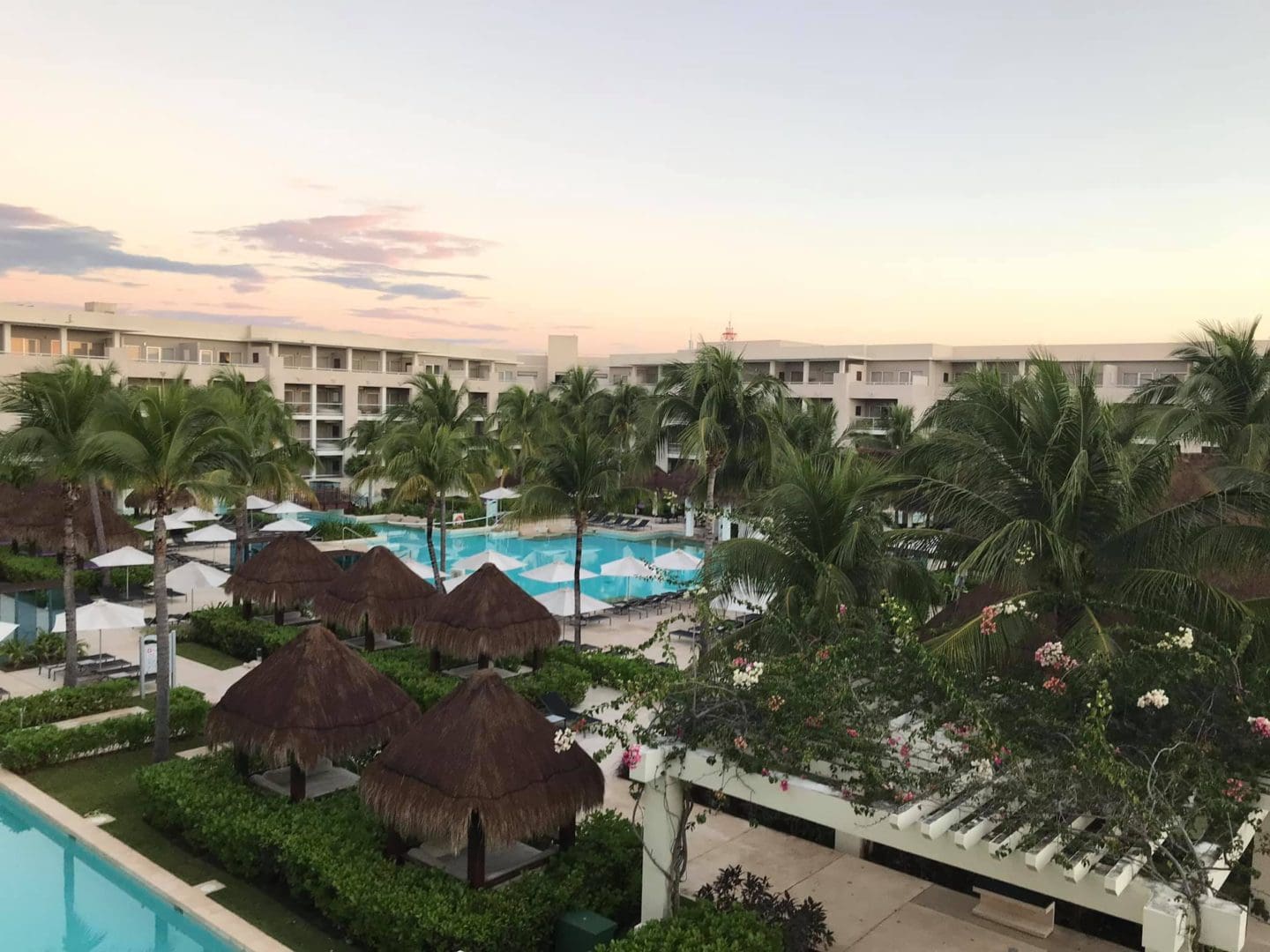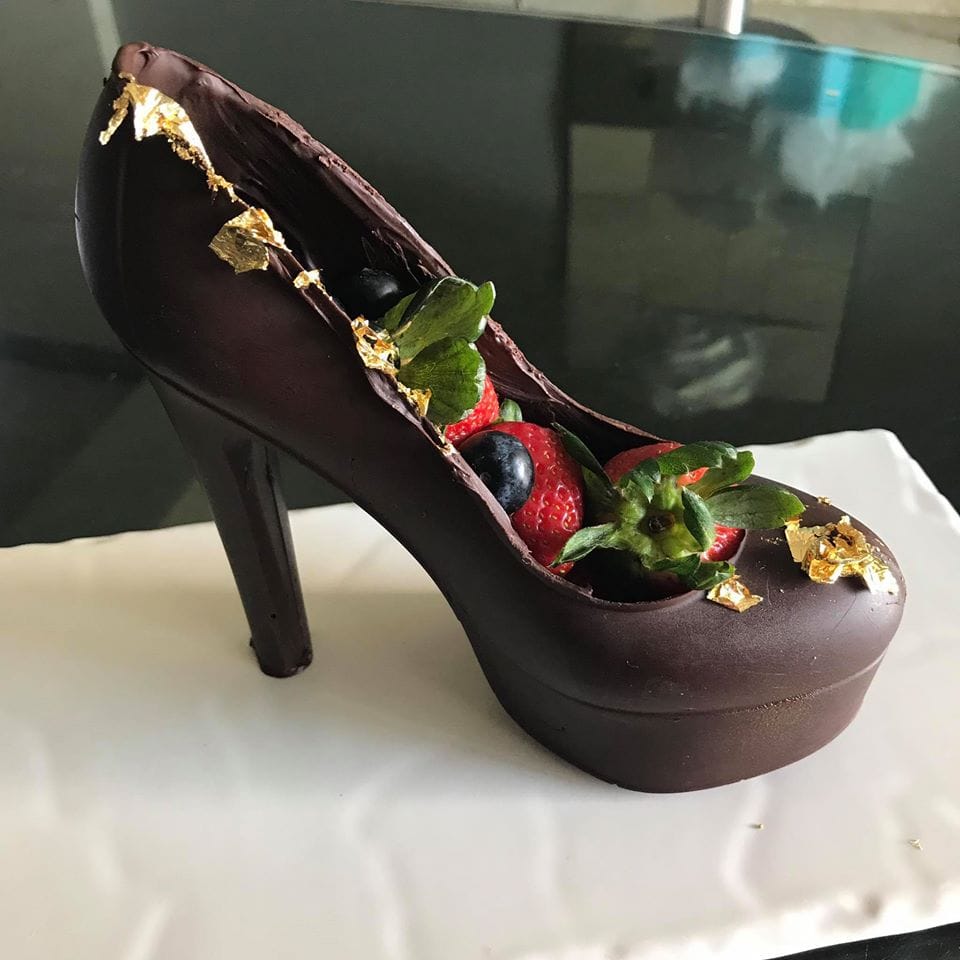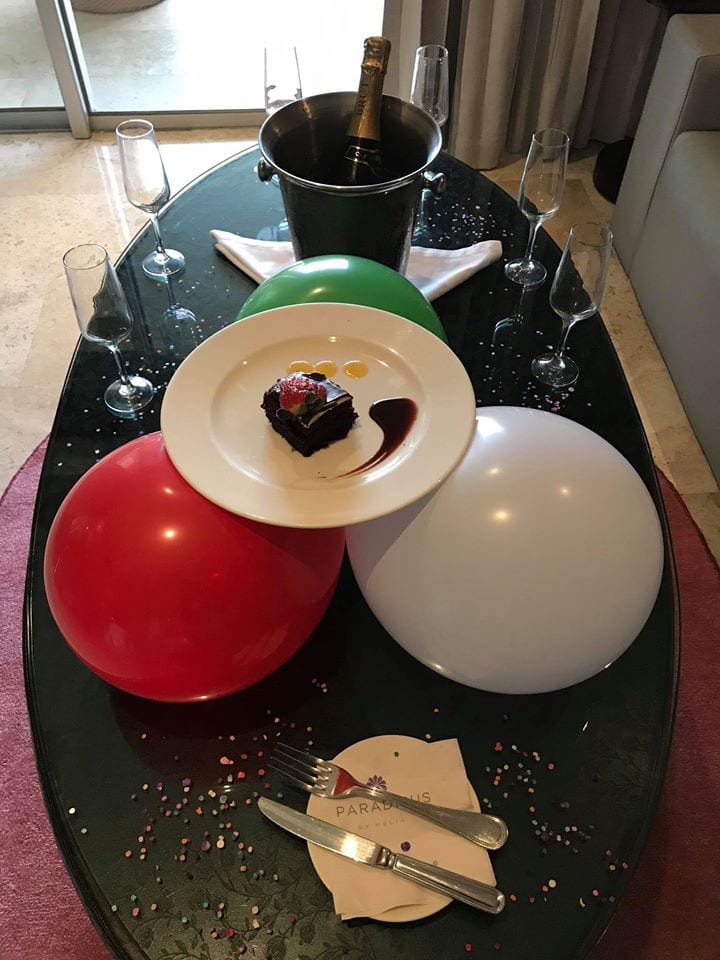 Food & Drink
Breakfast
There is a buffet, but we liked dining at La Palapa (our exclusive Royal Service restaurant) restaurant for breakfast every day. The menu items were different from anywhere else we've been – quinoa with fruit and goat cheese, pancakes with caramelized bananas, toasted brie sandwich with figs, etc. There were a lot of healthier options to pick from too which was nice to counteract all the drinking we were doing!
Lunch
Most days we partook in snacks by the pool, from nachos to wraps to tacos! We ventured over by the Sunset Grill in the main La Perla section for burgers one day.
We also ate at La Palapa for lunch one day. The guacamole was AMAZING – it tasted like it had fried chicken or pork skin in it with chipotle – I could've eaten that all day long. The shrimp-stuffed avocado with nori was a real winner for me – that's a combination we have never seen before!
Gabi Beach Club had an incredible flank steak dish with chicken mole and rice – obviously paired with a margarita!
Dinner
The Market – by far our favourite meal! If you've ever been to Copa Cabanas or Brasa (Brazilian-type steakhouse), this is exactly what it was like. This was probably our favourite meal and I wish we did it more than once! The waiters come around with skewers of meat – from chicken, pork, steak and grilled pineapple – and you flip a disc if you want more or if you're done! There's also a salad bar to help yourself to.
Bana – Sushi – amazing rolls & the Hibachi is fun and really flavourful (can fit up to 8 people). This was also one of our top meals.
I will say, we have had better food at other resorts in Mexico, but we couldn't complain about any of it. We had some delicious, unique meals we haven't had anywhere else before.
Drinks
There were a ton of bars, including a martini bar and tequila bar, but we mainly stuck to sparkling wine and margaritas!
Spa
With Royal Service, we were fortuate to have an included water ritual at the Yhi Spa. It was completely empty when we arrived (yay for us!). It's a gorgeous spa with private sections for men & women. My mom and I took part in the wet & dry saunas, showers,
Outdoors, there are whirlpools and are daybeds you can lounge on, or relax (and fall asleep!) on their post-treatment loungers and treat yourself to snacks and flavoured water.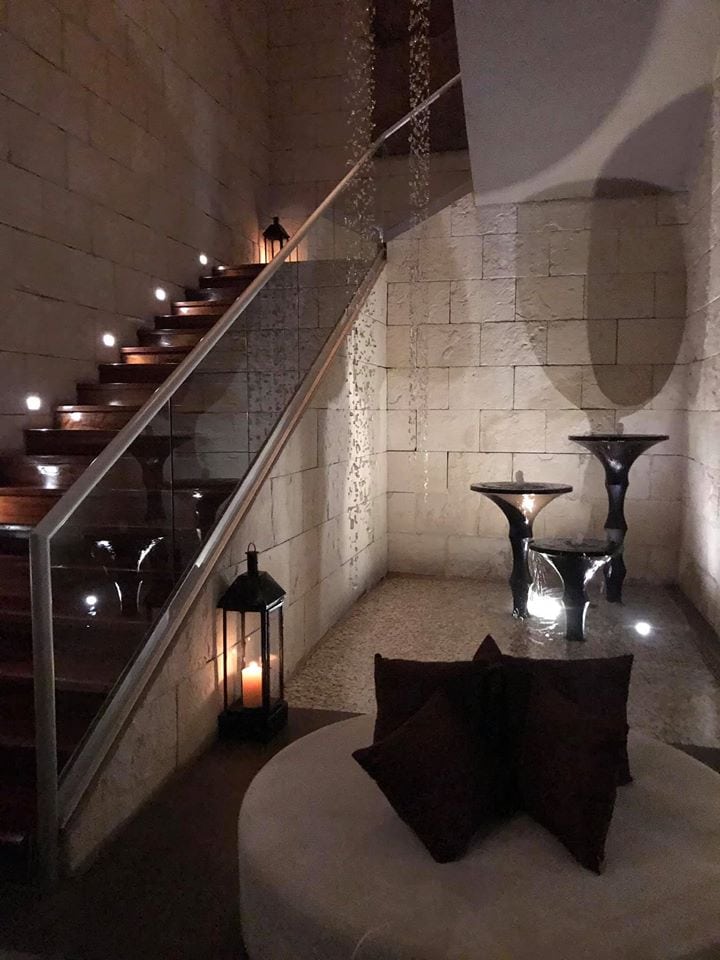 Final Thoughts
The only thing we weren't fond of was having to make dinner reservations – we're the type of people where when we're on vacation, we don't like to keep schedules. We like being able to eat when we feel like it, not when we HAVE to. There is also no mini-bar in the room. There is beer in the fridge but we're used to having wine and spirits available. But a small concession for what you get! Royal Service outweighs any minor things we were missing.
If you are looking for a true "Adults-Only" resort, this isn't the place for you. A lot of the services and restaurants are shared with kids, which will deter a lot of people (us included). If you are paying for a marketed "Adult Only" resort, it's only fair to expect there to be no children. That is, unless if you choose to only stay on La Perla side (including Royal Service dining and the few restaurants dedicated to the Adult-Only side), without seeing any of the evening entertainment.
Would we come back? Hard to say. We love the exclusivity of Royal Service but also love going to resorts that are fully Adult-Only. For the right price we would return for a relaxing stay.
Related Posts
Pin it for later!