Italy is home to some of the best museums in the world, and Rome alone has over 60 to discover! While you can wander endlessly around this historic city – my favourite place to visit! – you should definitely make a point to stop in at a museum while you're there.
From art to archaeology, history and so much more, museums in Rome offer something for everyone.
Visiting a museum in Rome with kids or as a couple is a great way to not only learn more about this incredible city, but also offers you a break from the heat during those hot summer months. They also allow you to get away from major crowds at popular (albeit, must-see!) spots like the Colosseum, Trevi Fountain, and Pantheon.
If you're planning a trip to the Eternal City and want to check out a museum or two and are unsure of where to start, here's a short list of some of the best and most unqiue museums in Rome!
Visiting Italy for the first time?
Check out these quick tips and advice for things you need to know before travelling to Italy!
This post contains affiliate links which means I earn compensation when you click on the links at absolutely no extra cost to you! Feel free to read my disclosure policy. Thank you for supporting my blog!
Plan your next vacation using these tools!

✈️ Book flights: SkyScanner
🏨 Book hotels: Booking.com
🚘Book car rentals: RentalCars.com
🎫Book tours: GetYourGuide
🌍Favourite travel item: Packing cubes
🧳Favourite travel bag: Osprey 40L Fairview
🩹 DIY Travel Medical Kit
💸 20 Cheap Travel Items Under $20
1. Doria Pamphilj Gallery
The Doria Pamphilj Gallery is a must-visit place in Rome for anyone seeking a less frequented museum. This stunning art collection is privately owned by the Roman family, Doria Pamphilj. It was started in 1644 by Pope Innocent X Pamphilj.
This 16th century palace houses over 400 paintings dating from the 15th-18th century, still in their original position on the walls. You can find pieces here by Bernini, Caravaggio, Velazquez, Titian, Carracci, and Bruegel.
Not only is the art spectacular, the palace itself is gorgeous. Every inch of the walls are decorated with frescoes, tapestries, and chandeliers. There are over 1000 rooms at the Doria Pamphilj Palace, and you can access some of them. Their vaulted ceilings and original furniture transport you back to centuries ago.
The most beautiful part about the Doria Pamphilj Gallery is the Gallery of Mirrors. This corridor is decorated with incredible gilt Venetian mirrors with alternating statues. Three other hallways surround a courtyard with lemon trees.
It's good to keep in mind that while most museums in Rome are closed on Mondays, the Doria Pamphilj Gallery is open! Visit from Monday – Thursday from 9:00 am to 7:00 pm, or Friday – Sunday from 10:00 am to 8:00 pm. Admission is 14€ per adult.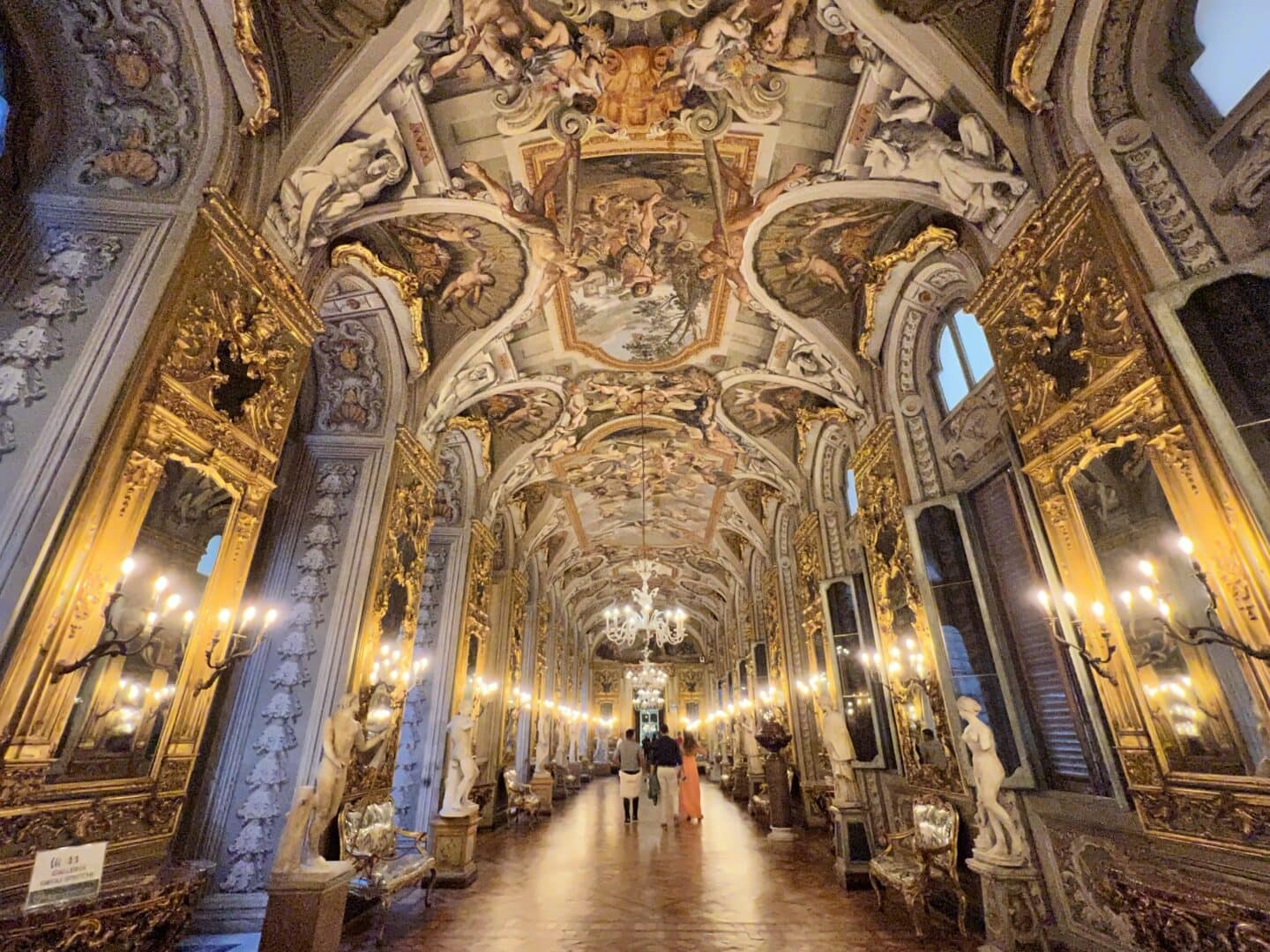 2. Museum and Crypt of Capuchins
A short walk from the Trevi fountain you will find this unusual museum. It is in the church of Santa Maria della Concezione dei Cappuccini which is often referred to as the bone church of Rome. The strange name will not prepare you for what you will find inside.
The main attraction of the museum is the remains of 4,000 Capuchin monks which have been arranged in detailed and ornamental displays on the walls and roof in 5 of the 6 rooms in the crypt. The rooms have names such as the crypt of pelvises or crypt of skulls.
Visitors will walk through the museum first. Here you will learn about the life of a monk and the history of the Capuchin Order. And if you were wondering, yes, the order gave its name to the Capuchin monkey. To find out more visit the museum!
The museum and crypt is open every day (except for certain holidays) from 10am to 7pm. Tickets can be bought online and it is possible to book a private guide but this must be arranged two weeks in advance. With the information available in the museum there is no need for a private guide unless you are particularly interested in learning more about the Capuchin order. Expect to spend between an hour and an hour and a half at the museum and the crypt.
Make sure you wear suitable clothing which means that shoulders and knees must be covered. Otherwise you will not be let in. The crypt is meant to be a silent reminder of how fleeting life is and a tribute to the monks so please be respectful.
Recommended by Scotland Less Explored
3. The Vatican
The Vatican in Rome is one of the most iconic museums in Rome, and even in the world. It houses some of the most impressive pieces of art, sculpture, and architecture in history, as well as religious artifacts from the Catholic Church. You can see works by Michelangelo, Raphael, Botticelli, and Caravaggio. Or explore St. Peter's Basilica, one of the most famous churches in the world.
The biggest draw of the Vatican Museum is definitely the Sistine Chapel, with the famous ceiling painted by Michelangelo in the early sixteenth century. You can also explore the Vatican Gardens. Additionally, the Vatican Library holds more than 75,000 manuscripts and 1.5 million books, making it an invaluable resource for researchers around the world.
If you're planning a visit, booking a Vatican tour in Rome is essential and will help you have a much more personalized experience. You can even book an early morning tour that will allow you to see the Sistine Chapel before the crowds come.
With its rich history and incredible art, it's not surprising that this museum attracts millions of visitors each year. Even if you're not Catholic, or even religious, there is so much art and so many artifacts in the Vatican Museum, it is worth a visit.
Recommended by I Heart Italy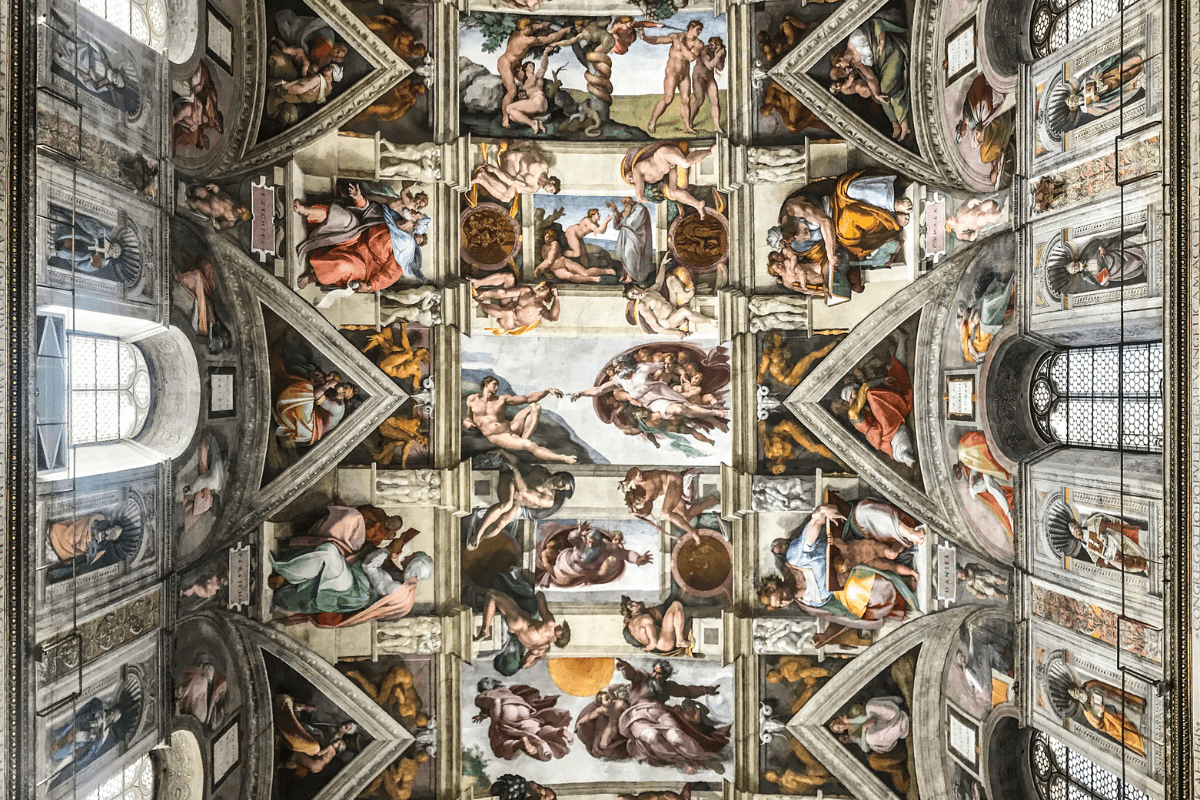 4. Museo Nazionale di Castel Sant'Angelo
Castel Sant'Angelo isn't just another museum in Rome but a living witness to the thousands of years of history of the city of Rome. Built as a mausoleum for and by the Roman Emperor Hadrian, it was later used as a papal residence. There's even a secret escape tunnel from the 13th century that connects the Vatican with Sant'Angelo!
Topped by the bronze statue of Archangel Michael, this cylindrical structure is accessed via the historical stone bridge, Ponte Sant'Angelo, decorated with marbled angels. Inside, the museum is spread over five floors displaying a wide array of collections. Amongst the museum's most celebrated collections are the sculptures, Renaissance paintings, and medieval weaponry exhibits.
In the upper half, there are rooms that served as a Papal residence. These opulent apartments are lavishly decorated with frescoes and antique furniture. And on the terrace, there is a cafe where you can grab a quick snack and relax for a while, not to mention the fabulous views of the Tiber River and the Vatican.
Visitors have the option to either explore on their own (audio guides can be rented) or go with one of the popular guided tours. It is advisable to book your ticket in advance as queues can get long.
Recommended by Nomading Solo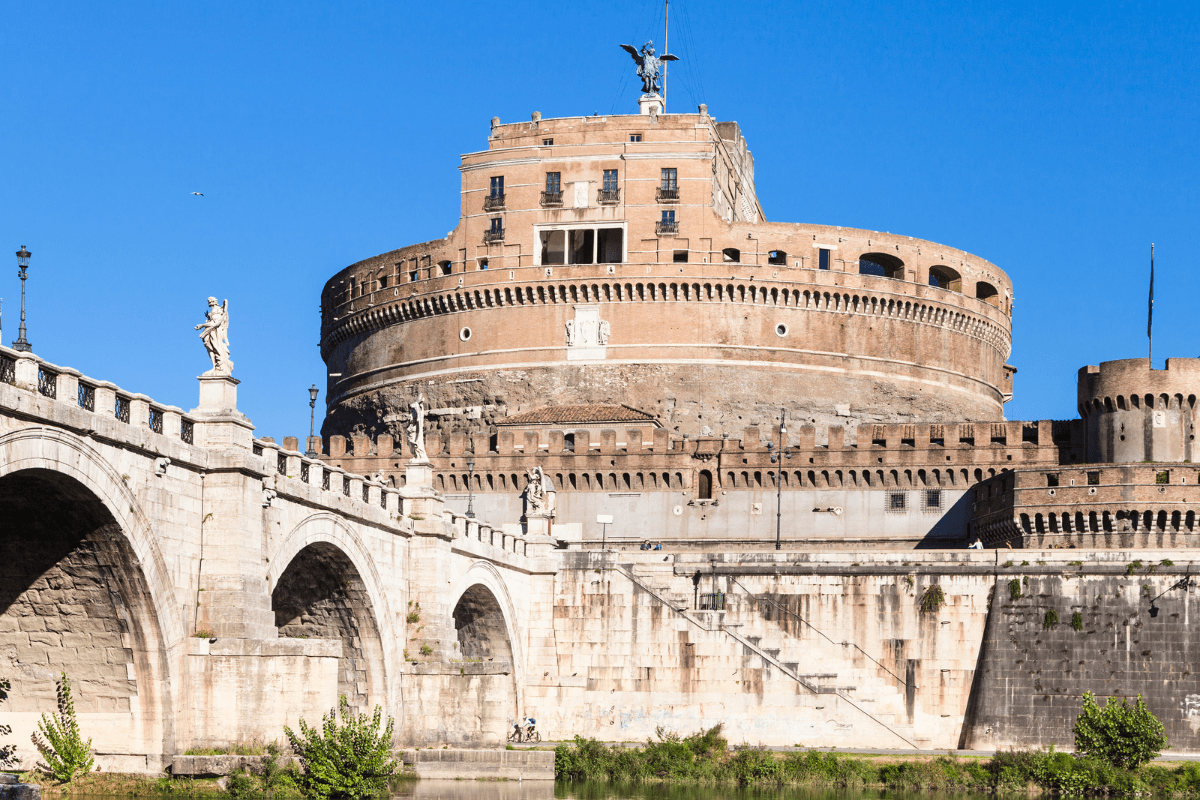 5. Galleria Borghese
If you love museums and the fine arts, then you simply must visit the Galleria Borghese when you're in Rome. The Borghese Gallery is an incredible art museum located within the vast park of Villa Borghese.
You will need to purchase tickets to the Galleria Borghese well in advance (it's recommended to book your tickets at least a month before your trip). Access to the museum is strictly controlled, so your ticket will be valid for a specific 2-hour time slot for your visit to the gallery. Don't be late!
Once you're inside the gallery, you'll be amazed at the stunning and diverse collection of art on display. One of the highlights of the museum's collection are incredible statues by renowned Italian artist Gian Lorenzo Bernini, such as The Rape of Proserpina and Apollo and Daphne. If you prefer paintings, seek out masterpieces by Caravaggio, Titian, and Raphael.
And don't forget to look upward in each room – there are some truly marvellous trompe-l'oeil murals and frescoes decorating the ceilings of the Galleria Borghese! Not to mention some incredibly detailed mosaics embellishing the floors.
You will definitely want to spend some time before or after your museum visit exploring the grounds of Villa Borghese. The grounds are beautiful and dotted with historic monuments such as the picture-perfect Temple of Diana. Be sure to leave the park by the western edge – this way you get to stroll through the Piazza del Popolo, one of the most beautiful and famous piazzas in Rome!
Recommended by Waves and Cobblestones
6. San Clemente Basilica
While the San Clemente Basilica may be a lesser-known attraction in Rome, it is definitely one that you should add to your Rome itinerary. This church is an archeological treasure and is just blocks away from Rome's Colosseum, making it an easy stop to make after you are done at the Colosseum and Roman Forum.
At San Clemente, you will start by entering a 12th century church. It's similar to many other churches in Rome, but of course has its own beauty.
The real gem of this site is what you find when you descend beneath it though.
Directly underneath the San Clemente Basilica is a 4th century church with mediaeval frescoes, giving you glimpses into the early Roman church.
Then, go even further underground to a 2nd century Roman temple built in a 1st century Roman house. You'll also find an alleyway and a public building. While this area is pretty dark because it is below ground, it is amazing to walk the same streets early Romans once did.
One of the most interesting things about Rome is how you can see the layers of history that have been built on top of one another, and there is no better place to explore each of these layers and understand just how truly deep they are than the San Clemente Basilica.
If you would like to visit, you can purchase a timed-entry ticket online ahead of time. And note that this is a church in Rome, so you will need to make sure you are wearing appropriate clothing (shoulders and knees covered) during your visit.
Recommended by Flying Off the Bookshelf
7. Capitoline Museums
Located atop the Capitoline hill near the Roman Forum, the Capitoline Museum is one of the oldest and most important museums in Rome.
Dating back to the mid-15th century, the Capitoline Museum was founded by Pope Sixtus IV who donated a group of bronze statues to the people of Rome. Since its founding, the museum has accumulated many significant works of art dedicated to preserving and telling the stories of Ancient Rome.
From the Bust of Medusa by Bernini to incredible frescoes by Cesari, you will be transported back in time as you explore some of the most important Roman art and history. The collection also includes ancient Roman statues such as Marcus Aurelius' equestrian statue and other pieces from classical Greek sculptors such as Myron's Discobolus (Discus Thrower).
The museum is best visited before or after your visit to the Colosseum and Roman Forum, since it is located right next to these monuments. You'll also get to continue your learning experience on Ancient Rome from seeing the historical sites in person to learning more about the art and artifacts of the time period at the museum.
The museum is open daily from 9:30 AM – 7:30 PM. Tickets can be bought in-person without a reservation.
With its vast collection spanning centuries, the Musei Capitolini offers something for everyone who appreciates great art!
Recommended by The Travel Folk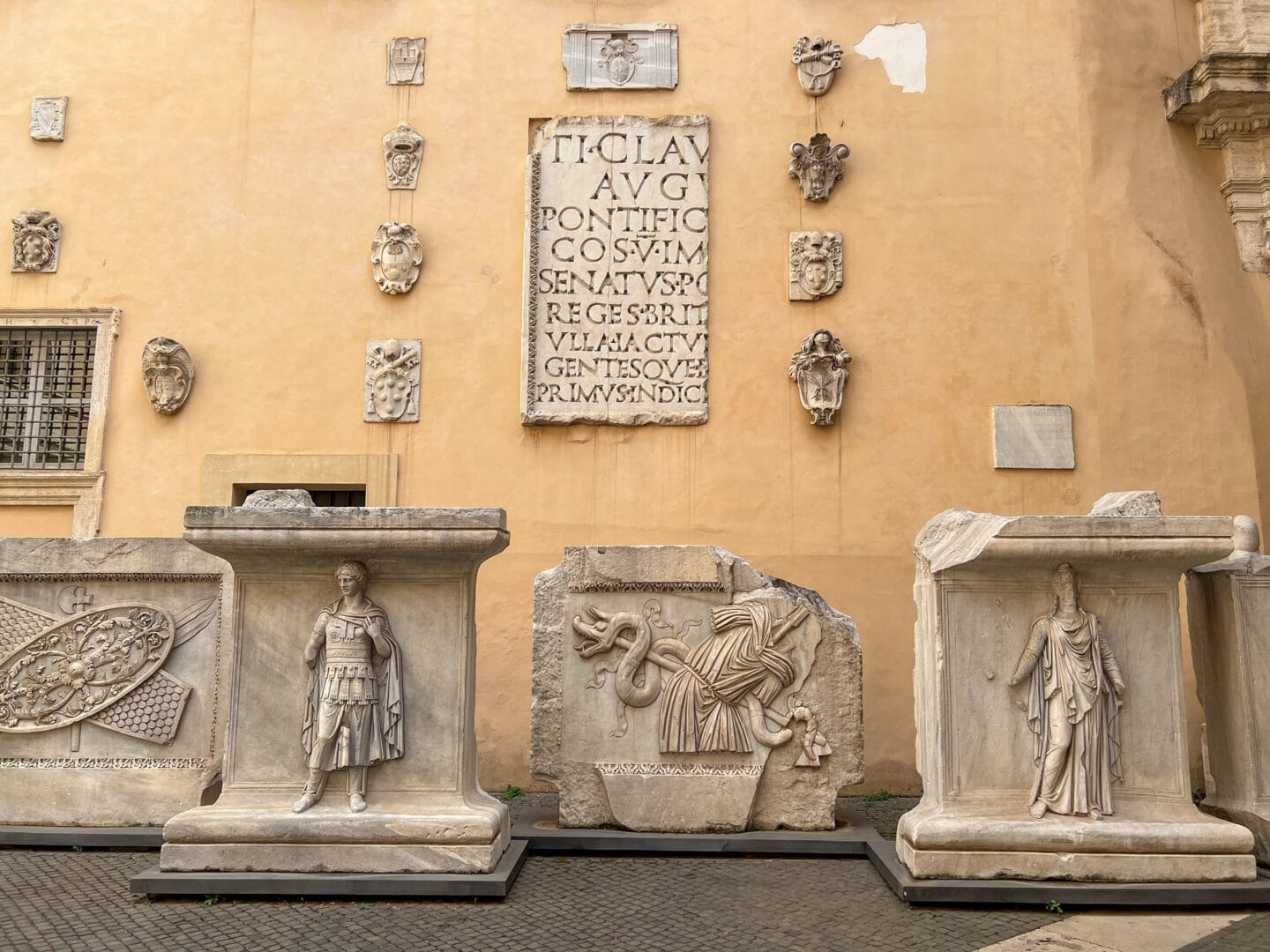 8. Keats-Shelley House
The Keats-Shelley House in Rome is hiding in plain sight at the Spanish Steps in the heart of Rome. The classic building, dating back to the 18th century has a gorgeous stucco façade and a visit to this gem is a must for lovers of poetry, literature, architecture and history.
John Keats and Percy Bysshe Shelley were two of the greatest poets of the Romantic era, along with Lord Byron, which spanned the late 18th to the mid-19th century. Keats, born in 1795, was an English poet known for his sensual, melancholy verse.
He's best known for his odes, such as "To Autumn' and "Ode to a Nightingale", as well as his narrative poem "The Eve of St. Agnes."
He died tragically young, at the age of 25, of tuberculosis. Shelley, born in 1792, was also an English poet, known for his radical politics of the time and his wild, imaginative works like "Ozymandias", "The Mask of Anarchy". "Adonais," and "Prometheus Unbound". He drowned in a sailing accident off the coast of Livorno at the age of 29. Percy's wife Mary Shelley and author of "Frankenstein" often visited the house, too.
Step back in time in this beautifully preserved building, where both poets lived, and where Keats died. You'll find period furniture, manuscripts, letters and other artifacts. It also houses one of he best libraries of Romantic works in the world. The works of Keats and Shelley works continue to inspire poets and writers around the world.
Recommended by The Honeymoon Guide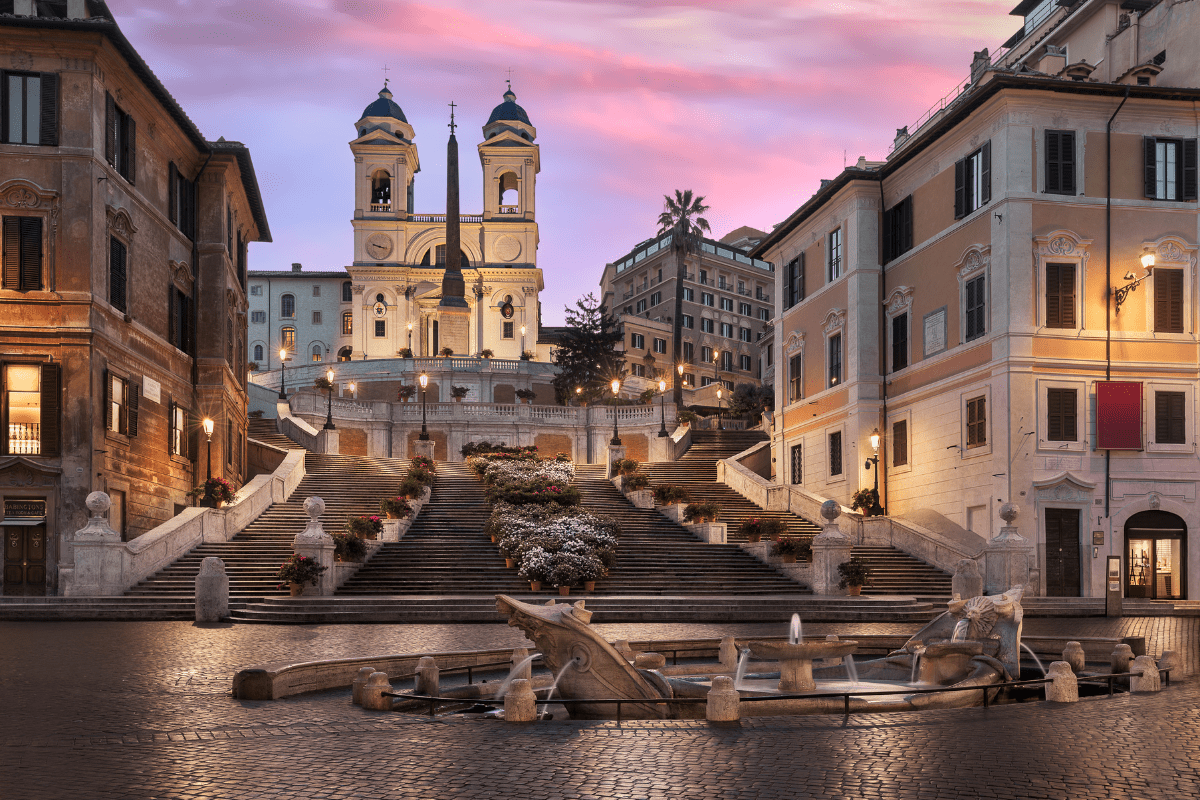 9. Baths of Caracalla
After the Baths of Diocletian, the Baths of Caracalla were the second-largest public baths in ancient Rome. They operated for over three hundred years, from the reign of Emperor Caracalla in the 210s AD until the 530s AD.
Today the Baths are operated as an archeological site and open-air museum. You can explore the ruins at your own pace, or you can come as part of a larger tour of ancient Roman sites. If you come on your own, rent the audio guide at the beginning of your visit so that you can hear about the baths as you conduct your self-guided tour.
You will want to learn about how the baths were used during their heyday, but also about how the current ruins have served as inspiration for visitors over the years. While they are not the most intact Roman ruins in the city, they are some of the most beautiful and have been cited in architectural projects across the globe as influential.
If you enjoyed your time at the Baths of Caracalla, you can visit nearby ancient Roman sites like the Circus Maximus and the Palatine HIll. Or you can arrange a day trip to Ostia Antica from Rome, which is an entire city that is now an archeological site.
Recommended by History Fangirl
10. Explora
Rome is full of incredible museums where you can get closer to the history and culture that have made it famous over the centuries, but if you visit the Eternal City with children you must include a visit to Explora, the children's museum.
Explora is a discovery centre located in one of the most beautiful areas to stay in Rome near Piazza del Popolo and Villa Borghese, which are sure to be part of your itinerary.
Originally the building housed a tram depot, but having fallen into disuse it was purchased and renovated to give life to this very interesting interactive museum.
The museum is not too big, but it is intelligently divided into different areas to interest children of different ages from 0 to 12 years, even if the 4/5 to 10/11 year old will probably appreciate the museum more.
The areas focus on different themes, so that children can get closer to what they feel most interested in. There are individual and group activities where children have to coordinate with others, sometimes overcoming language barriers! Learning about the human body, the food chain, water systems, and STEM games are some of the most popular areas.
On the upper floor there are also temporary exhibitions and courses where children can compete to improve themselves in different types of activities.
To keep the time in the museum pleasant for everybody and not too crowded, the museum controls the number of users, it is therefore better to book in advance especially during holidays. The ticket allows entry at a pre-established time and you can stay inside for one hour and forty-five minutes. Absolutely not to be missed.
Recommended by A Princess Travelling With Twins
11. MAXXI Museum
The MAXXI – National Museum of 21st Century Art is one of the most unique museums in Romes. It was opened to the public in 2010 and designed by one of the most famous architects in the world – Zaha Hadid. She was the first woman to receive the Pritzker Architecture Prize in 2004.
Her style was often described as futuristic and during your visit to the MAXXI museum, you will see her ability to push the boundaries of architectural design. Curved forms and various angles that you will see in the MAXXI museum are not typical features of Roman buildings.
Therefore, a visit to this museum will give you a glimpse of something different in Rome. The MAXXI Museum is a must-see for any contemporary architecture lover. It is an ideal location for temporary display and flexibility of use. As soon as you enter the atrium, you will see a dynamic space without wall partitions and a modern suspended staircase.
MAXXI Museum is located in the northern part of the city. It is set in the Flaminio district which is surrounded by the River Tiber on one side and Via Flaminia on the other side. You can get to the museum by bus which stops only a short distance away from the MAXXI Museum.
Recommended by UK Every Day
Related Posts
Pin it for later!