The United Kingdom is home to some of the most heart-melting and charming villages in the world. With its scenic landscapes, cozy pubs, vibrant gardens, and unique architecture, one would think they're straight out of a fairy tale.
These storybook villages are so incredibly enchanting and evoke the magic of time gone, with its enviable sprawling meadows, lush dense forests, century-old castles, and cute and tiny cottages dotting the countryside.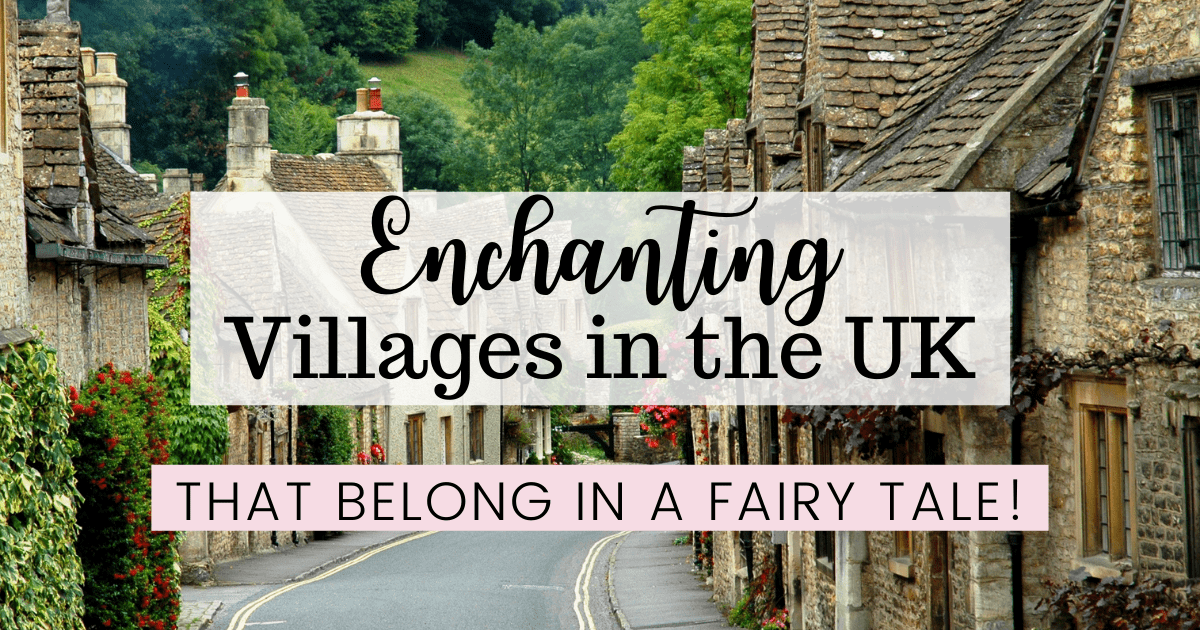 The United Kingdom has been the birthplace and inspiration of many fairy tales and children's stories (like Jack and the Beanstalk and Wind in the Willows!). Fortunately, there are actually places that exist which you can visit, just like the ones you've read about!
No, you aren't dreaming! From classic villages with cobbled streets and half-timbered buildings, coastal villages overlooking the ocean, to castles and stone bridges, each picturesque village has something unique to offer.
If you spend time in any of these fairy tale towns in the UK, you'll surely return with your own stories to tell!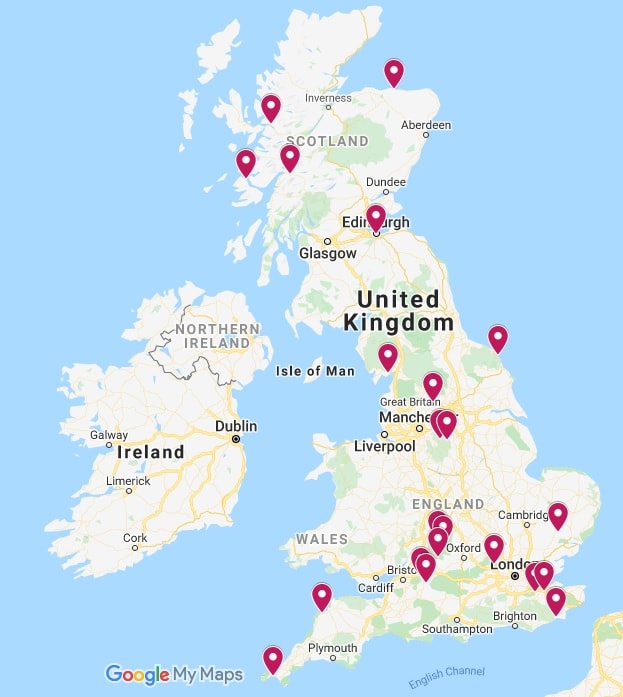 This post contains affiliate links which means I earn compensation when you click on the links at absolutely no extra cost to you! Feel free to read my disclosure policy. Thank you for supporting my blog!
Plan your next vacation using these tools!

✈️ Book flights: SkyScanner
🏨 Book hotels: Booking.com
🚘Book car rentals: RentalCars.com
🎫Book tours: GetYourGuide
🍽️Local food experiences: EatWith
🌍Favourite travel item: Packing cubes
🧳Favourite travel bag: Osprey 40L Fairview
📱 ESims: Airalo
🩹 DIY Travel Medical Kit
💸 20 Cheap Travel Items Under $20
Cullen, Scotland
Recommended by Mel of TravelingMel
Cullen is a town of around 1,400 people in Morayshire on the Moray Coast. While not a typical fairytale town, if the fairytale featured a fishing village, Cullen would be it. Cullen is famous for its Cullen Skink, a creamy soup made with potatoes and smoked haddock, and for housing the organs of Robert the Bruce's wife in its kirk. It's also known for its soaring viaducts, which are seen in many tourist brochures.
The lower part of the village, along the Moray Firth, is where fishermen and their families once lived. Called Seatown, this part of Cullen is filled with colorful fishing cottages amongst winding streets. The upper part of Cullen is made of stone buildings in traditional seaside architecture.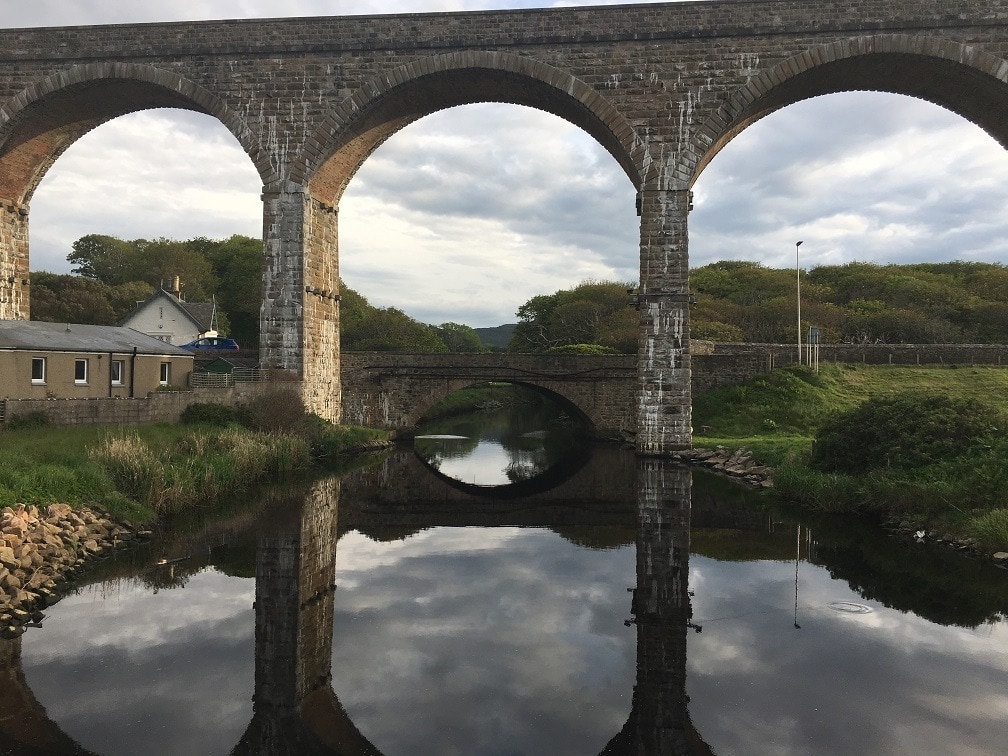 From the fisherman's village, it's just steps to the lovely beach and Three Kings rocks. It's possible to walk about a mile west along the beach before climbing a bluff and following a trail to Portknockie and beyond. Cullen is one of the village stops for people hiking the Moray Coast Trail and the Moray Way. Heading east from Cullen, one passes Findlater Castle en route to Sandend.
Find TravelingMel on Instagram.
Dornie, Scotland
Contributed by Rachel of Average Lives
Dornie is located in the western Ross-shire Scottish Highlands and lies at the meeting point of 3 beautiful lochs. The charming village, once a fishing village, became famous due its close proximity to the grand Eilean Donan Castle.
Undeniably, this enchanting castle is straight out of a fairy tale and it is easy to see why it is the most photographed castle in Scotland. It is argued that it was the inspiration behind the Royal Castle in the Disney film 'Brave' and is so beautiful it has starred in many movies, including James Bond – 'The World is Not Enough'.
Certainly, most people pass through Dornie on their way to the Isle of Skye and use it as a base to discover the surrounding lush green beauty. However, the village itself is full of colourful cottages that are screaming to have their photo taken.
If you want to stay in the village, there are plenty of options including the Dornie Hotel. Although small, this hotel is cosy and they also serve a tasty pub meal, if you want to eat like a local. There are also plenty of Airbnbs and an affordable campsite – if that's your style. Overall, you won't regret a trip to Dornie, it's an unforgettable place surrounded by dramatic Scottish scenery. You couldn't ask for more.
Find Average Lives on Instagram.
Tobermory, Scotland
Recommended by Anuradha of Country Hopping Couple
Tobermory is the capital of pristine Isle of Mull, in Scotland and one of the top attractions in Isle of Mull. Naturally for this reason, Tobermory is also the most populated village in the island. One of the striking features of Tobermory is the vibrant waterfront. Colourful facades of shops and restaurants line up Tobermory waterfront, and it is certainly one of the instagrammable spots in Isle of Mull.
Tobermory is a great choice of base to explore Isle of Mull. Peppered with a good choice of accommodations that fits all types of budgets, and plenty of things to do in this little town, Tobermory doesn't disappoint. Visit Mull Museum which houses interesting exhibits and history of the island. Located closer to Mull Museum is Mull distillery, if you fancy sampling Whisky. A lot of wildlife watching tours and adventure activities embark from Tobermory.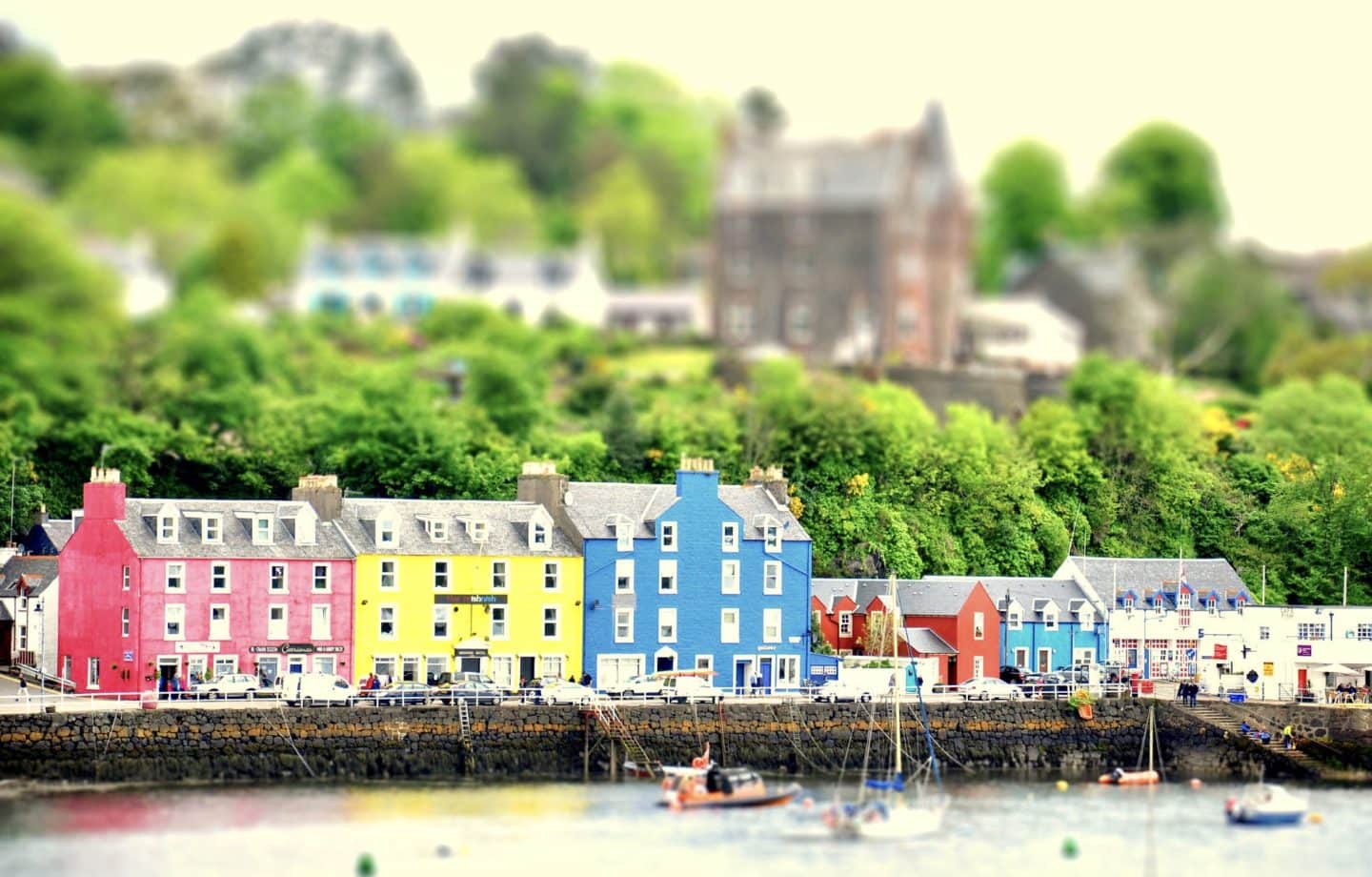 If there's one place we have to recommend in Tobermory, that would be a visit to Aros Park, a quiet woodland with walking trails and waterfalls. The walk is 3.5 miles long and takes roughly 2 hours. With eye candy looks, and plenty of things to do, Tobermory is definitely one of the postcard perfect villages in the UK.
Find Country Hopping Couple on Facebook.
Glencoe, Scotland
Recommended by Meghan of Afternoon Tea Reads
Hidden between the Scottish Highland mountains, you'll find Glencoe, a must-see fairytale village. This is Scotland after all, so Glencoe is no stranger to picture-perfect views and unbeatable nature.
The village is quite small, so if you're just driving by, it's worth making a quick pit stop to walk around (driving in Scotland? Read these tips first!). Stroll through the town to appreciate the unique homes and check out the view of Loch Leven. But above all, you have to visit the grandiose Three Sisters for a photo opportunity.
If you have time, visit the Folk Museum to discover incredible Scottish relics and learn more about the history of Glencoe. You can also pick up a bite to eat at the local Glencoe Café or The Laroch Restaurant and Bar.
There are also several hiking trails in the area like Sgorr Na Ciche, Aonach Eagach Ridge, and the Glencoe Lochan Trail.
Find Afternoon Tea Reads on Instagram.
Dean Village, Scotland
Recommended by Maria of MapTrekking
Nicknamed the 'Athens of the North', Edinburgh is a magnificent city that has many different reasons to visit, one of them being a quaint hamlet called Dean village. Filled with charming cobblestone streets and beautiful architecture, it is the perfect place for a stroll along the Water of Leith that runs through the village.
If you are interested in slow traveling in Scotland, Dean village is a great accommodation option too! It provides a peaceful sanctuary away from the city, but not too far that you can not easily access all of the wonderful amenities. Plus, there are so many great areas to explore nearby that could be easily missed if you were to stay in the city centre.
Here are a few places to check out: Stockbridge neighborhood, Stockbridge farmer's market held on Sundays, the picturesque Circus Lane, and the Scottish National Gallery of Modern Art.
Though Edinburgh is the capital of Scotland with over half a million in population, visiting Dean village transports you away from the hustle and bustle of shopping on Princess street and sightseeing on the Royal Mile. It is a great place to relax for a few hours or even find serene accommodation!
Find MapTrekking on Instagram for slow travel tips.
Robin Hood's Bay, North Yorkshire
Recommended by Maja from Away With Maja
Robin Hood's Bay is one of the most charming villages in all of Yorkshire, located along the coast in the North York Moors National Park. This pretty fishing village has a long history of smuggling—it was used by seamen and villagers in the late 1700s to smuggle everything from rum and brandy to tea and tobacco.
Today, it's a beautiful place to visit, full of gorgeous cottages and quaint cobblestone streets. You can learn more about the history at the small Robin Hood's Bay Museum, or the National Trust's Old Coastguard Station, both of which are free to visit.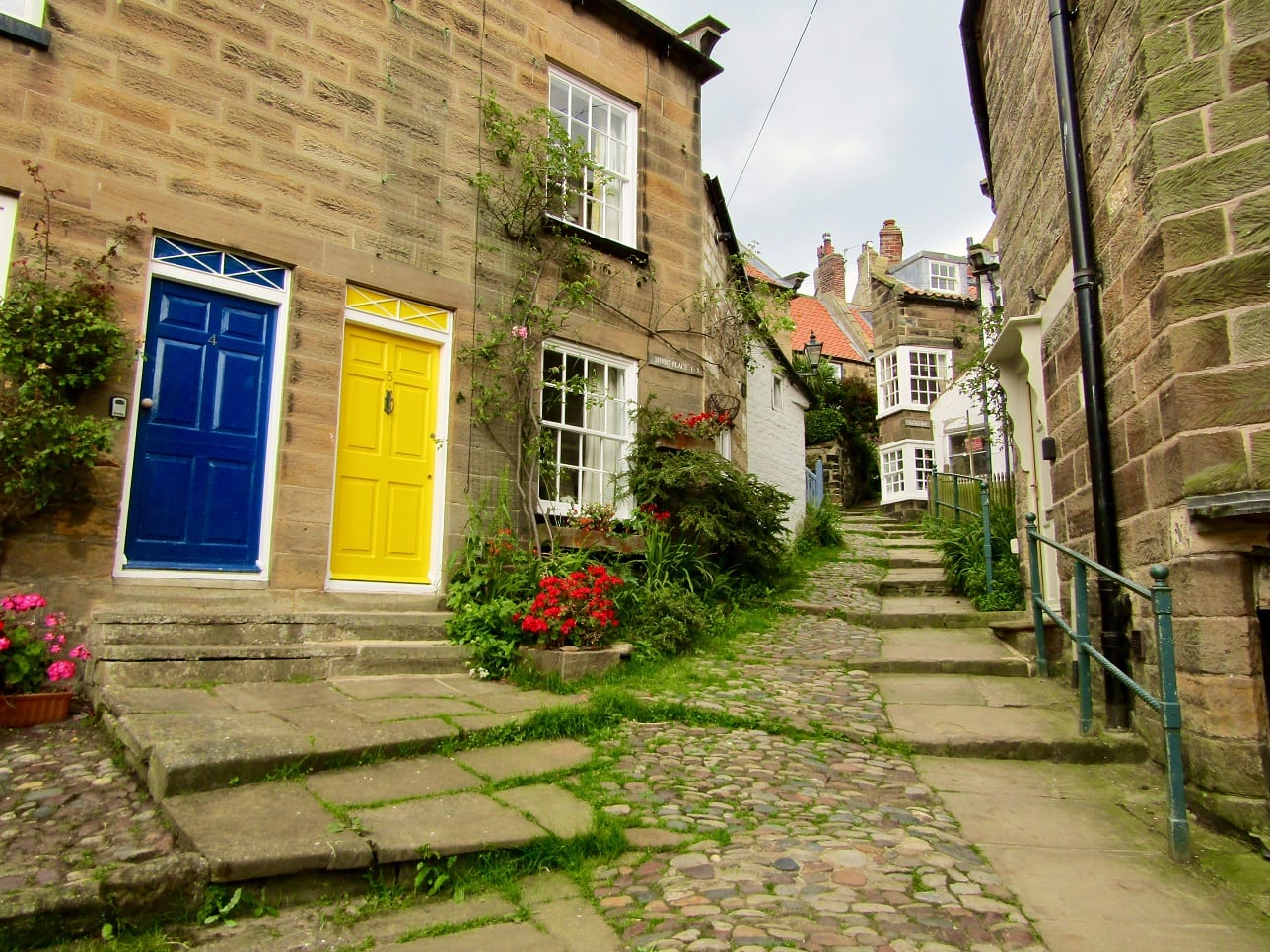 Explore the seaside, treat yourself to fish and chips, or relax with a pint at one of the pubs—the Bay Hotel is especially well-known as it's the end of the Coast to Coast walk across England. Robin Hood's Bay will make you feel like you've stepped back in time.
If you're looking for a good walk in the area, the linear 7-mile hike from Whitby to Robin Hood's Bay along the coast is one of the best in Yorkshire and should take about 3.5 hours.
Find Away With Maja on Instagram.
Cartmel, Cumbria
Recommended by Alysa of Voyaging Herbivore
For fairytale villages in the UK look no further than Cartmel. Located in the iconic Lake District, Cartmel is a picturesque town filled with ivy-covered bridges, gift shops galore, and gorgeous squares where you can buy local drinks, breads, jams, ice cream, and more!
The town is easy to fall in love with and you'll easily spend hours slowly making your way from coffee shop to pub and stopping to browse galleries and boutique stores in between.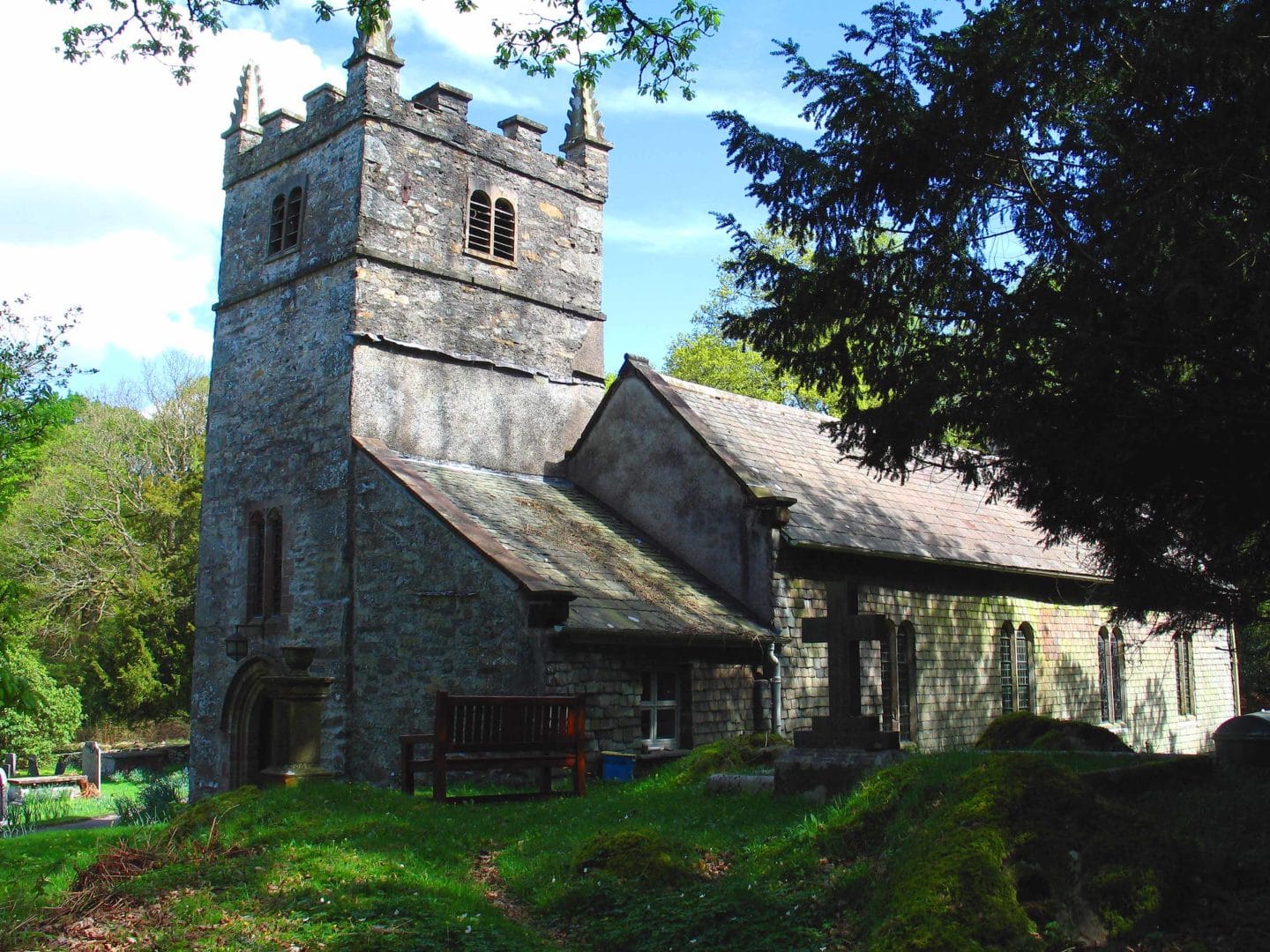 Although the town is small enough that you could easily see it in a few hours, give yourself the day to wander around and take it all in. Meander by the river and stop to take photos of the scenery. No matter what time of year you visit, Cartmel will be beautiful and just like something out of a fairy tale!
The town is one of many attractions at the Lake District, so be sure to give yourself at least a few days or more to discover the area.
Find Voyaging Herbivore on Instagram.
Haworth, West Yorkshire
Tucked on the side of a Pennine hill, Haworth rises to the top of West Yorkshire's most charming villages. Known best as home to the 19th century Brontës sisters (Anne, Charlotte and Emily) who authored well-known English novels such as Jane Eyre and Wuthering Heights, Haworth leans hard into its literary heritage.
Expect plenty of Brontë-inspired business names as you make your way up the steep hill to the Brontë Parsonage Museum. Once there, you can enjoy the exhibits about the Brontës inside their home where they did most of their writing, explore the old churchyard of St. Michael and Angels Church where their father preached, and see the Old School Room, where the Brontës once taught Haworth.
Just around the corner from the church, you can opt to spend a night at the Black Bull pub and hotel, where the ill-fated Brontë brother, Branwell, famously drank himself to death at age 31. If that's a little dark for your taste, don't worry, Haworth offers plenty of other guesthouse options as well.
Although Haworth certainly has more tea rooms, gift shops, and yes, bookstores, then during the Brontës' lifetime, Haworth retains a decidedly Victorian vibe. The steam train that chugs down the five-mile Keighley and Worth Valley Steam Railway into the Haworth train station as a tourist attraction certainly helps maintain the sense you're stepping back in time when you arrive in Haworth. Don't forget to check out the lush Central Park at the bottom of the hill for gorgeous views of the surrounding dales.
Find Beyond the Yellow Brick Road on Instagram.
Castleton, Peak District
Recommended by Pauline of Beeloved City
Located in the heart of Peak District National Park, Castleton is one of the cutest villages in Northern England.
The best way to get there is by car. It takes about 45 minutes from Manchester. Alternatively, you can also take a train to Hope or Edale and take the shuttle from the station.
As you roam around the village, you will find plenty of authentic pubs, tea rooms and cafes. Perfect to grab breakfast or lunch before exploring the Peaks!
Walking up to Peveril castle and visiting the caves (Peak Cavern, Speedwell Cavern and Treak Cliff Cavern) are very popular activities in the area but the absolute must-do is walking from Castleton to Mam Tor.
Mam Tor is the most famous peak in the national park. The 360 degrees views from the top are breathtaking! There are several walking paths you can take but if you are up for a 8 mile hike, make sure to do the loop via the Great Ridge Walk. It will take you all the way through the valley and up to Back Tor and Lose Hill.
In terms of accommodation, you can opt for a hotel in Manchester and visit Castleton on a day trip or you can stay in the Peak District. The Ye Olde Nags Head is a traditional pub and hotel. It's beautiful and always a great place to stay.
Find Beeloved City on Instagram.
Hathersage, Peak District
Recommended by Daniel of Urban Abroad
When looking for fairy tale villages in the UK to visit you can't avoid looking at one of the many villages that the Peak District has to offer. With the prince of thieves legend Robin Hood having his cave located on nearby Stanage Edge, this is just one of many reasons why the small village attracts international tourists as well as locals looking to learn more about the village's history.
Hathersage offers everything from gift shops to swanky pubs and traditional fish and chips. Places such as The Scotsman's Pack Bar offer great food and a chirpy bar service for those looking to spend the evening in a traditional setting.
Hathersage is one of the more off-beaten track places to visit in northern England which has easy access to the Peak District National Park. With close by landmarks such as Ladybower Reservoir and Bamford Edge only a short distance away you can see why so many people love to spend their weekends here.
Find Urban Abroad on Pinterest.
Lavenham, Suffolk
Recommended by Shobha of Epic England Travel
Lavenham is a small village in Suffolk which has one of the best preserved medieval buildings in the country. Located about 75 miles Northeast of London, Lavenham is an easy day trip from the city.
If you are looking for charming old world villages in England, then Lavenham is a perfect option for you. Many the buildings are Grade II listed preserving them for posterity. Not only are many of the half-timbered buildings crooked from years of sitting on their foundations, many are painted in lots of colors from the usual pastels to bright orange.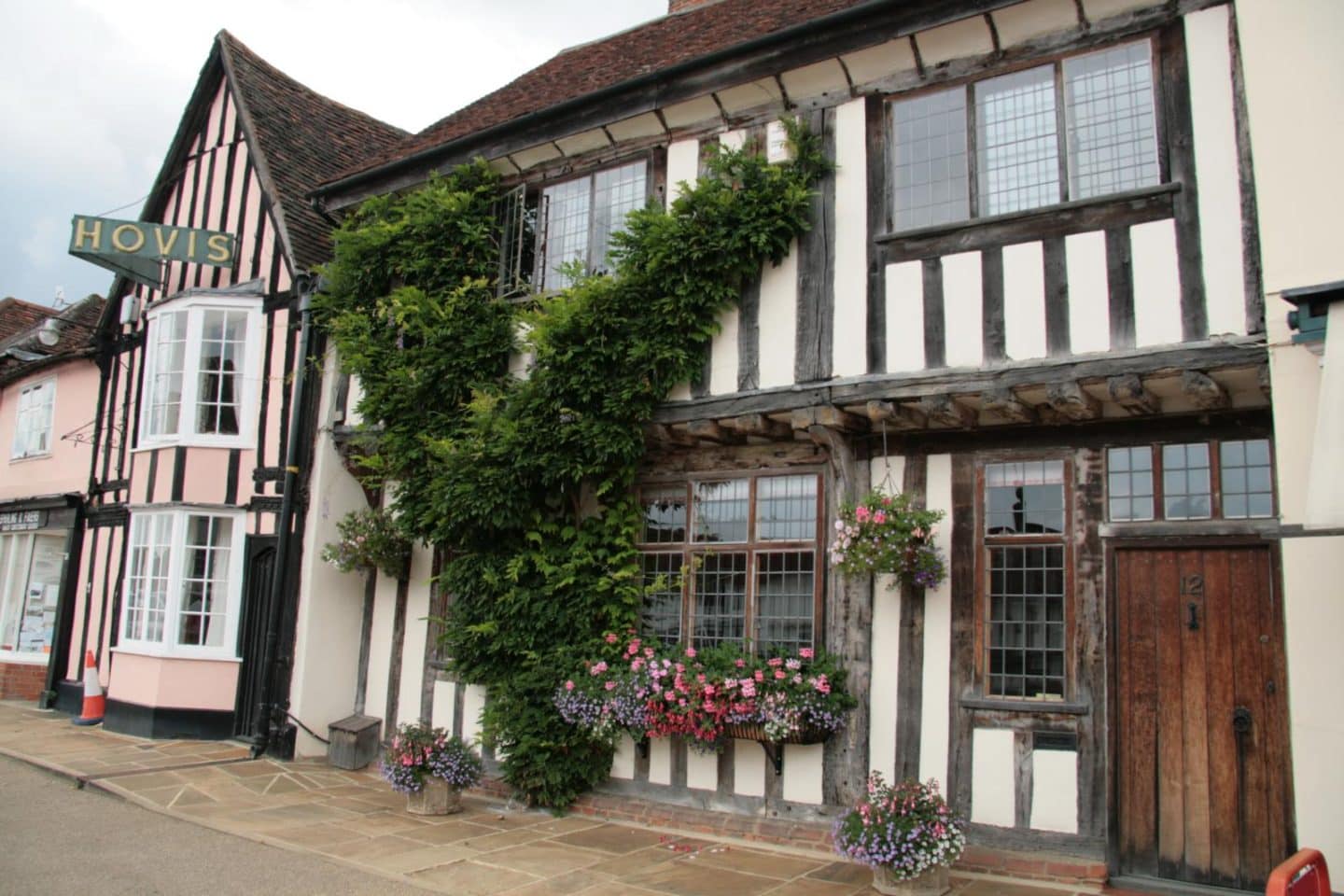 Lavenham is impossibly photogenic allowing even the casual tourist snapping photos to take great shots. In the Middle Ages, Lavenham was a wealthy village because of the wool trade. Everyone wore wool clothes and England was reputed to have the best wool in Europe.
In the 18th century, a villager wrote a poem that would form the basis for the world renowned nursery rhyme, Twinkle Twinkle Little Star. Thanks to the well-preserved state of its buildings, Lavenham has been the location for a lot of period filming including the scenes in Harry Potter that represent his birthplace, Godric's Hollow.
Find Epic England Travel on Facebook.
Snowshill, the Cotswolds
Recommended by Larch from The Silver Nomad
The charming village of Snowshill nestles in the Cotswold hills which rise around three sides of it. With chocolate-box cottages made from local creamy Cotswold stone, the village is very picturesque and quaint and is one of the hidden gems in the Cotswolds.
On the central green is the 19th Century St Barnabas Church. St Barnabas featured in Bridget Jones' Diary and the village was covered in fake snow in July 2000.
Just outside the village is the Tudor Snowshill Manor which dates back to the 9th Century. In 1919 it was bought by Charles Padget Wade, a rather eccentric architect and collector, who restored the manor. On display are many of his quirky and interesting objects. You can also visit the enchanting Arts and Crafts Garden at the Manor.
Don't miss The Snowshill Arms for excellent pub food. If you would like to stay in Snowshill, Rose Cottage is a perfect choice. A double room is available in the cottage which overlooks the green and the church.
Find The Silver Nomad on Instagram.
Stow-on-the-Wold, the Cotswolds
Recommended by Joanna of The World In My Pocket
Stow-on-the-Wold shouldn't miss from any road trip to the Cotswolds itinerary. This beautiful village with honey coloured limestone houses used to be very famous for sheep gatherings, during the past century. Here, shepherds from all over the country would gather to sell and buy sheep. There used to be as much as 20,000 sheep at one time, roaming around the streets of the village.
When you walk around Stow-on-the-Wold you will notice some very narrow streets, which are called "chures". They were used to herd sheep into and count them more easily.
Stow-on-the-Wold also has historical significance, as it was the last battlefield of the 1646 English Civil War. Because of its location, at a crossroads of eight different roads, the village has a high importance in the movement of troops during the war.
Today, when you visit Stow-on-the-Wold you will encounter a beautiful, quiet village, with lovely coffee shops and restaurants that use locally sourced produce. The village is a great place to browse and buy antiques, having many dedicated shops, art galleries and craft shops.
Find the World In My Pocket on Instagram.
Bibury, the Cotswolds
Recommended by Kitti from Kitti Around the World
Located approximately 6.5 miles (10 km) northeast of Cirencester in The Cotswolds is a quintessentially English village called Bibury. William Morris – an artist and craftsman from the 19th-century – described Bibury as 'the most beautiful village in England'.
With honey-coloured Cotswolds stone cottages and well-kept gardens, Bibury is a typical fairy-tale village. Its most photographed feature is Arlington Row which consists of a row of adorable cottages built in the 14th century. These weavers' cottages are so iconic that they are pictured in British passports. Interestingly, people still actively live in them so be respectful when visiting.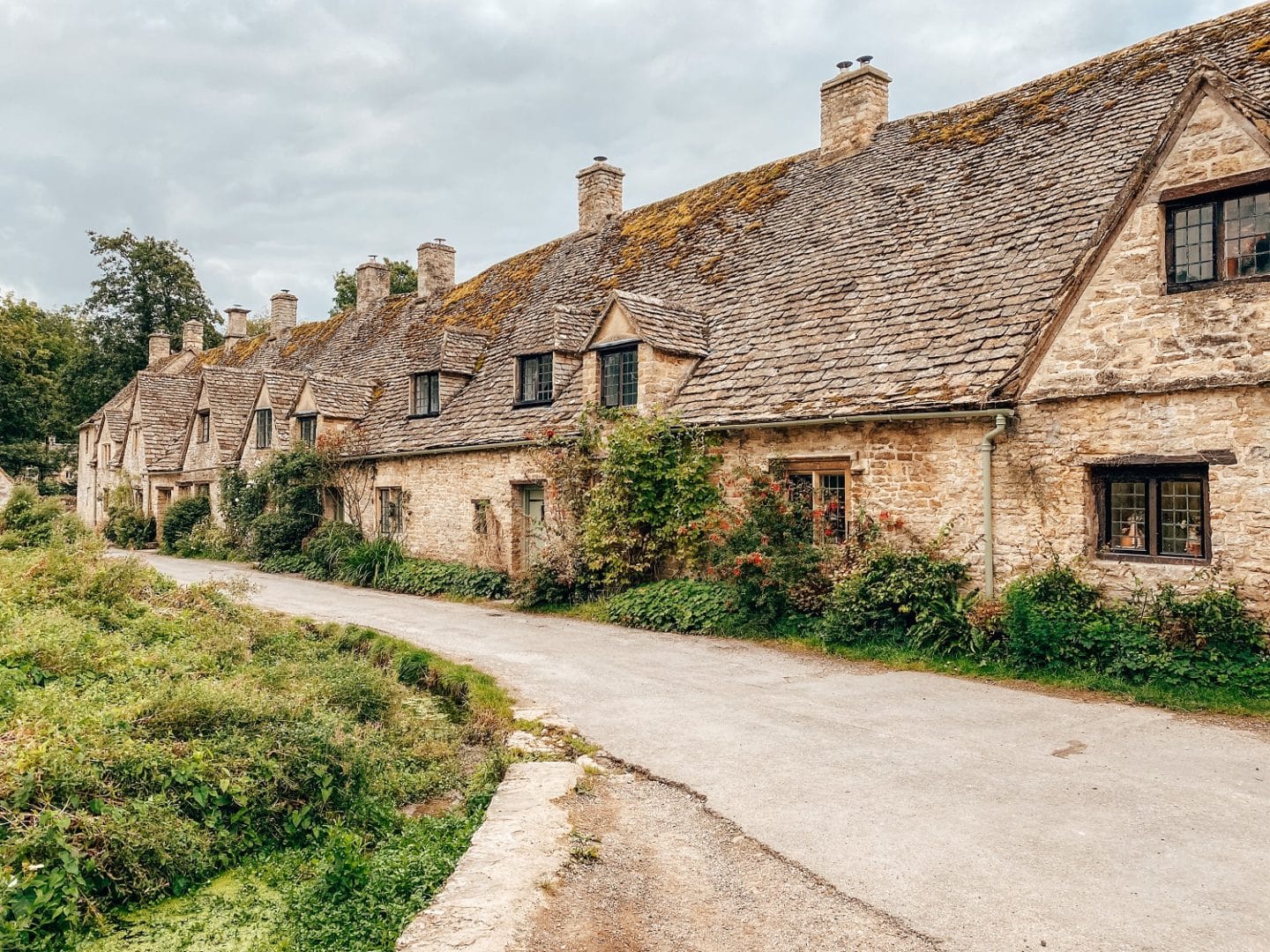 After exploring Arlington Row, head over to Trout Farm where for a fee of £4.50/£3.25 (adults/children) you can watch trout swimming and even attempt to catch your own.
If you would like to stay a night in the village you can actually rent out Cottage 9 on Arlington Row, for a unique experience. Alternatively, you can stay at The Swan Hotel, which is also considered an iconic feature of Bibury.
Find Kitti Around the World on Instagram.
Castle Combe, the Cotswolds
Contributed by Dale of Wander Her Way
Castle Combe is known for being one of the most picturesque villages in the Cotswolds. This tiny town has a population of just over 300 and only a few small streets, but there's a reason it's one of the most popular stops in the region.
Although it's a small town, there are quite a few places to eat in Castle Combe. The White Hart and The Castle Inn are two classic British pubs. Then there's The Bybrook, a Michelin-starred restaurant located at The Manor House hotel. There's also an honor-system bakery in the town square where you can pick up a few sweet treats to take on the go.
There's not much to "do" in Castle Combe except have a meal and stroll around the adorable streets and snap photos. There is a golf course at The Manor House if you're interested in golfing.
If you'd like to do an overnight or weekend trip in Castle Combe, there are a few accommodation options including The Manor House (a historic luxury hotel) and The Castle Inn (a cozy historic inn above a pub).
Find Wander Her Way on Pinterest.
Lacock, Wiltshire
Recommended by Laura of What's Hot Blog
Lacock is a quaint British village just 30 minutes away from Bath. It has managed to retain its medieval charm from centuries gone by and walking around these streets can give you the impression that you've walked into a period drama. In fact, Lacock is so well-preserved that it is frequently used in films and TV shows. It has featured in shows like Cranford and Pride & Prejudice as well as huge movie franchises like the Harry Potter and Fantastic Beasts series.
The focal point of the village is Lacock Abbey, a National Trust property that dates back to the 13th century. People comment that the insides look much like Hogwarts and that's because it has been used as a Harry Potter filming location numerous times. The cloisters double up as Hogwarts corridors and several of the rooms were Hogwarts classrooms.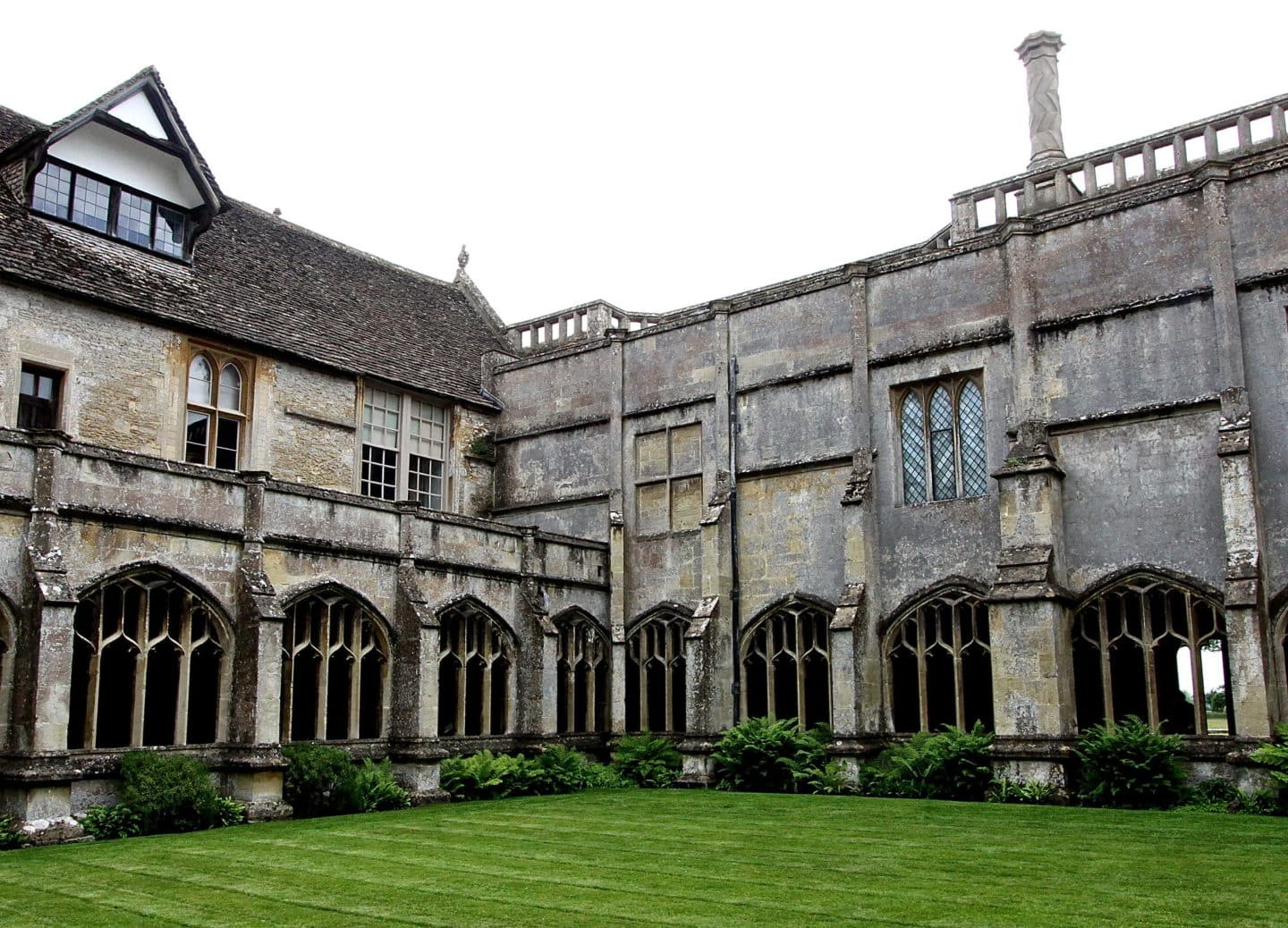 Outside in the village, you'll find cute local establishments like Lacock Bakery and traditional British pubs like the Sign of the Angel. you may notice as you wander through the streets that people leave fresh vegetables or handmade goodies on their doorsteps or windowsills. These are made by locals and are available to purchase by simply putting some money through the letter box!
Beyond Lacock Abbey there's not much to do here but it's a lovely place to spend an afternoon. This whole village oozes British charm and is a must-visit for those looking for a fairy tale setting in the UK!
Find What's Hot Blog on Instagram.
Old Amersham, Buckinghamshire
Recommended by Clotilde from A Princess Travelling With Twins
Not all fairytale villages have castles and a princess, some are just so full of Olde Worlde charm that a glittering Palace would just spoil the view! The village of Old Amersham in Buckinghamshire England is one such delight, and even better it's reachable on the London underground making it a perfect day trip for Londoners or tourists.
The most beautiful way to reach Old Amersham is to walk from (new) Amersham Station, through the small wood and along a wheat field arriving in the delightful St Mary's Church with a babbling stream running alongside.
The High Street is charming and includes buildings from the 1400s and 1600s! In the past this was an important Coaching stop from London, now the Olde Kings Arms hotel, and the Crown Inn both carry on this role, albeit with less horses and more modern conveniences, both offering great, characterful accommodation.
No visit to Old Amersham would be complete without stopping to admire the Baroque Market Hall, relaxing in the manicured Amersham Memorial Gardens, visiting the Amersham museum and, if you really want to treat yourself, dinner in the Michelin Starred The Artichoke Restaurant.
Find A Princess Travelling With Twins on Facebook.
Clovelly, Devon
Recommended by Jamie of Travel-Addict.net
Clovelly is a charming fishing village located in north Devon and is a must-visit for any trip to Devon and Cornwall. The village is cut into the side of a steep cliff and has historically been a harbour and fishing village in the region. The quaint and steep cobblestone streets of Clovelly lead down from a tacky visitor's center and descned into an utterly charming small village that has been privately owned since the 13th century.
Clovelly is closed off from road traffic and locals pull their shopping and other goods on a sledge up and down the cobblestone streets from the parking lot at the top of the hill. Within the village is a museum, with great exhibits about traditional life in the village.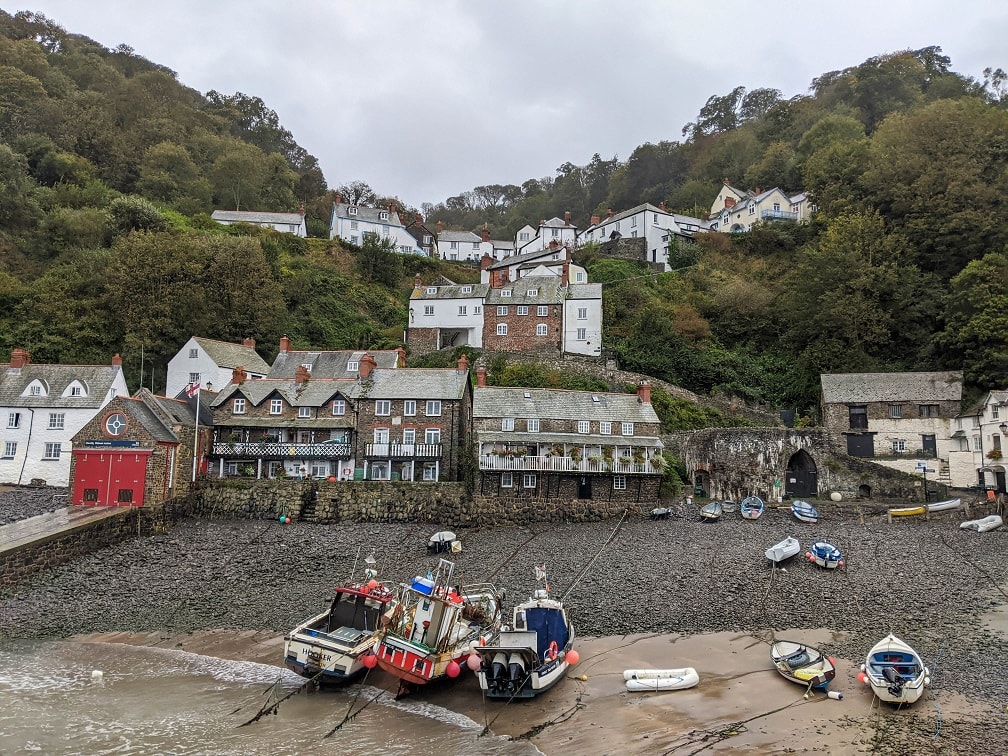 Parking is available at the visitor's center at the top of the village. The visitor's center is not necessarily worth visiting and can be off putting as it resembles a tourist trap. It's better to walk straight through it and into the village, which will have souvenir shops and plenty of places to grab a bite to eat – like the Red Lion Inn, the Cottage Tea Rooms, or Harbour Restaurant.
The Red Lion Inn, located along the harbour front, is a great hotel to stay in and gives you a fantastic vantage point to explore the village. Staying here means you can avoid the visitor center and start your day on the harbour. For the best rates call them directly, but it is the best place to stay in the area and offers the best access to the village.
Find Travel-Addict.net on Instagram.
St Michael's Mount, Cornwall
Contributed by Suzanne of Meandering Wild
St Michael's Mount is an island in Mounts Bay close to Penzance and Marazion in the south west of Cornwall. This makes for a magical village to visit as it is cut off from the mainland at high tide. At low tide it is reached by walking across a cobbled causeway and when this is covered small boats will take you to the island from Marazion.
The village is looked after by National Trust and they have some of the cottages to rent as holiday homes. The village is car free and is made up of two small roads that sit below the castle that dominates the island. The old net loft has been converted into a museum about the island and the villagers who have lived on the island and still do today.
Beyond the village the castle is worth exploring. This has large gardens cut into the cliff face of the island as well as an ancient chapel and the large rambling rooms within the castle.
Back across the causeway, Marazion is small fishing village with small pubs, independent shops and a large sandy surfing beach that make for a nice addition to visiting St Michael's Mount.
Find Meandering Wild on Instagram.
Ightham, Kent
Recommended by Mansoureh of Travel with Mansoureh
About four miles from Sevenoaks and six miles from Tonbridge lies Ightham, one of the prettiest villages in Kent. Probably Ightham is mostly known for the nearby medieval manor house of Ightham Mote, which belongs to National Trust. However, the village itself is older.
Even though the name of the village wasn't mentioned in the Domesday Book, but Ightham's name dates back to the Anglo-Saxon period.
While strolling through the main street, you can admire the picturesque historic houses and a cute half-timbered pub. The oldest building in the village is its parish church, which was built originally in the 12th century. Later, It was reconstructed in the 15th century. By walking towards the church, you will be rewarded with the best view of the village.
Since there is no train station close by, and driving is the most convenient way to get to the village. There is a car park free of charge two minutes walk from the centre.
Find Travel With Mansoureh on Instagram.
Aylesford, Kent
One of the most beautiful spots in Kent is the picturesque village of Aylesford. The village is so idyllic that it has become one of the most photographed areas in Kent. The River Medway runs through the middle of the village and across the view of the prominent church, creating a delightful photo spot.
This year the small village was named one of the top 10 countryside locations to relocate to in England. A big reason is the really interesting historic properties in and around the village as well as having and lots of places to eat and drink. The Hengist Pub is a must-visit for a delicious meal.
On the outskirts of the village is The Friars; an ancient religious house open to the public with a cafe and a popular farmers market. The building dates back to 1240 when it became a convent under the patronage of Richard, Lord Grey of Codnor.
Hikers are spoilt for choice with numerous paths along the river and through the neighbouring farmland taking in some fantastic Kentish scenery. The village embodies village life in the UK and is home to a wonderful community spirit.
Find Roam Yonder on Pinterest.
Rye, East Sussex
Tucked away in the corner is Rye – an ancient medieval town rich in history and full of unique architecture with half-timbered buildings, enchanting stories, and cobbled streets – almost as though its straight out of a story book.
Rye makes for a perfect fairy tale day trip. This tiny town is easily walkable with lots of secrets to be found. It's less than two hours from London by train or car and has so much to offer for the whole family.
Head to the Rye Castle to learn how this town was once used as coastal defense in the 1100s! Stop for afternoon tea at the Cobbles Tea Room down a tiny alleyway. Its cozy atmosphere and comforting treats is the perfect way to spend an afternoon tucked away. Dine at The Mermaid Inn – which was rebuilt in 1420, and is filled with history, secret passageways, and even ghosts.
This small village draws people with its charm and is abundant in hotels, bed and breakfasts, pubs, tea rooms, and restaurants. There are also plenty of unique shops to stop in at, including the Tiny Book Store, where you can't fit more than a couple people in at a time, and is surely home to some hidden treasures and fairy tales.
Climb St Mary's Cathedral for sweeping views of the town and if you're lucky you'll even see a few rainbows! In the summer months, the sun sets late in the evening and you'll get to see the most amazing cotton-candy coloured skies.
See what else there is to do in Rye!
Pin it for later!
Related Posts