Looking for some essential must-know Mexico travel tips?
You've come to the right article as these 15 Mexico travel tips will ensure you have a smooth trip.
Mexico is a country with a reputation all around the world. Whether for good or bad, most people have prejudice about what to expect when visiting Mexico.
It's best to clear your mind and give the country a fresh slate. Along with this mindset and these Mexico travel tips, you're guaranteed to have an amazing time in one of the most beautiful countries in the whole world.
So without further ado, let's dive into the tips.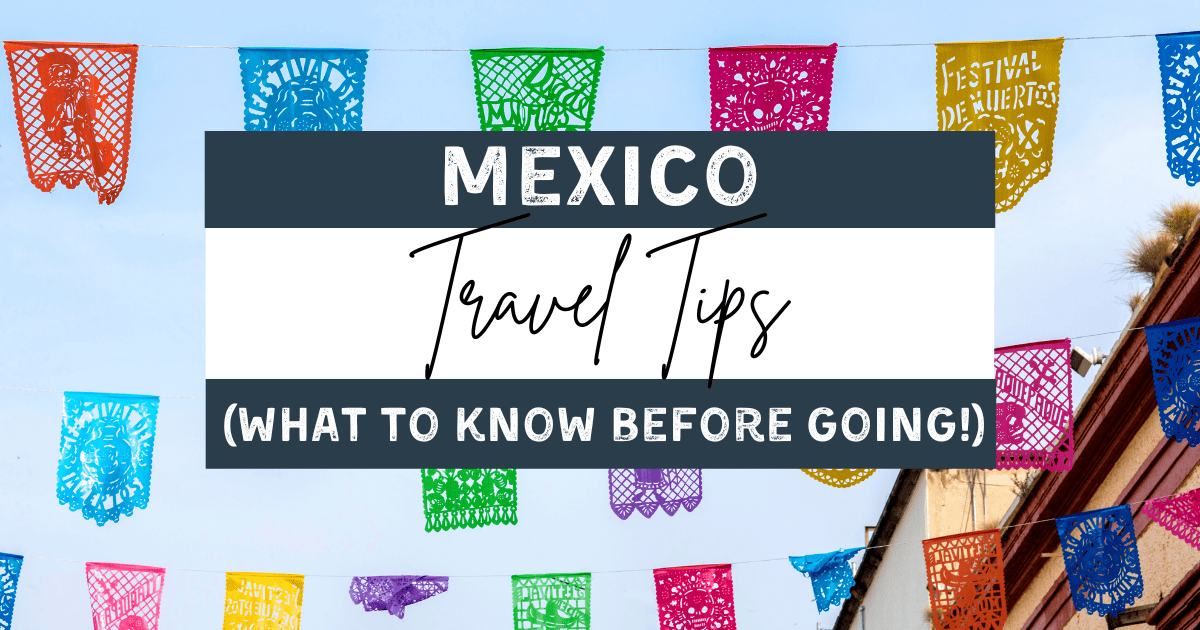 Mexico Travel Tips
1. Check your immigration stamp
The first and most important Mexico travel tip begins before you even leave the airport.
When you go through immigration in Mexico, you will receive a stamp from the officer. They write in pen how many days you are allowed to stay in the country.
The maximum is 180 days, and while most people get 180 days, sometimes the officer decides to give less. There isn't much rhyme or reason to it, so make sure to check how many days you are allowed to stay in Mexico, especially if you're planning to have a longer trip.
If you're only staying for a week or a couple of weeks, you shouldn't have any worries. But if you're staying for a month or longer, it's worth double-checking what the immigration officer wrote on your stamp.
2. Cash is king
Many countries in the world are moving towards a cashless society where everything is paid for using cards, or even phones using Apple or Google Pay.
But this isn't the case in Mexico. Mexico is very much a cash-based society- cash is king in Mexico. In the most popular tourist areas, restaurants etc. will probably accept cards, but smaller establishments like convenience stores or even things like surfboard rentals probably won't accept cards.
It's easiest to just always use cash in Mexico, it means you will never encounter any problems.
Bonus Mexico travel tip: Never accept the exchange rate on ATMs. Withdraw your money in Pesos and use the exchange rate from your bank. The ATMs have an awful exchange rate and you will be charged a high fee. Even if your bank charges you for withdrawing foreign currencies, it still works out better than using the ATM's conversion rates.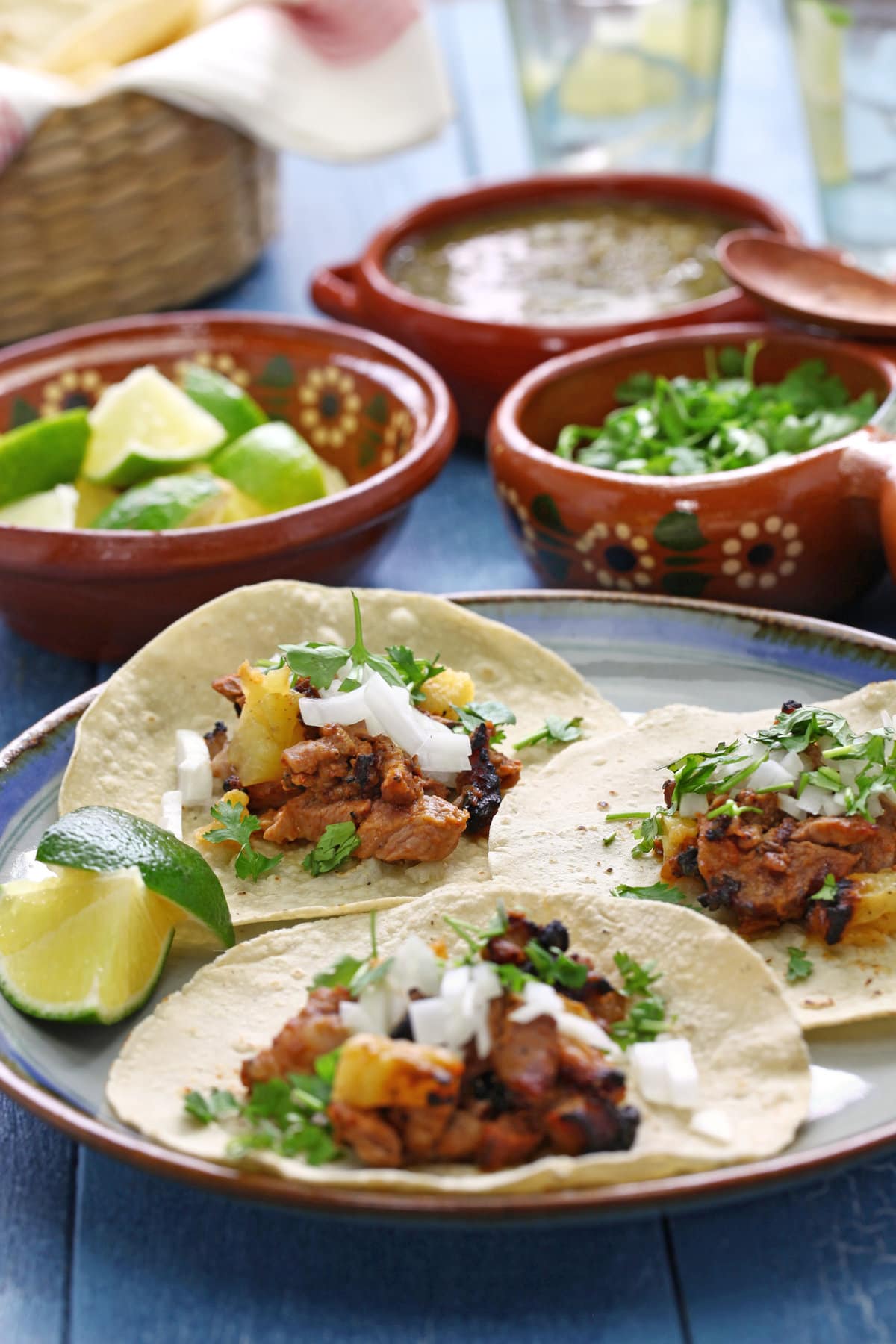 3. There is Uber
There is Uber in Mexico, but it's not quite the same as in other countries.
In the past, there have been lots of difficulties with Uber in Mexico, and it even pulled out of operating in the country between 2017 and 2019. Now, Uber is back in Mexico but there are some things to know.
Uber still isn't liked by local taxi firms, so it's best to sit in the front seat so it looks like a friend giving a friend a lift.
It's also not possible to get an Uber from the airports, and you should never get an Uber pickup while you are near a taxi firm's rank.
Other than these small inconveniences, Uber is available in Mexico.
Related: 7 Awesome Airport Transfers from Cancun Airport
4. Don't flush toilet paper
If you've never visited countries in parts of Asia or South America before, this might appear very unusual to you. But in Mexico, you don't flush the toilet paper after you use it.
Instead, it goes in a small bin in the bathroom. Yes, make sure you fold it and have clean sides facing out. The reason behind it is because the sewage system in Mexico isn't strong enough to deal with it, so you have to put it in a little bit.
This seems like a weird Mexico travel tip, but you quickly get used to it. There are signs reminding you in restrooms in popular tourist spots, but the rule applies no matter if there is a sign or not.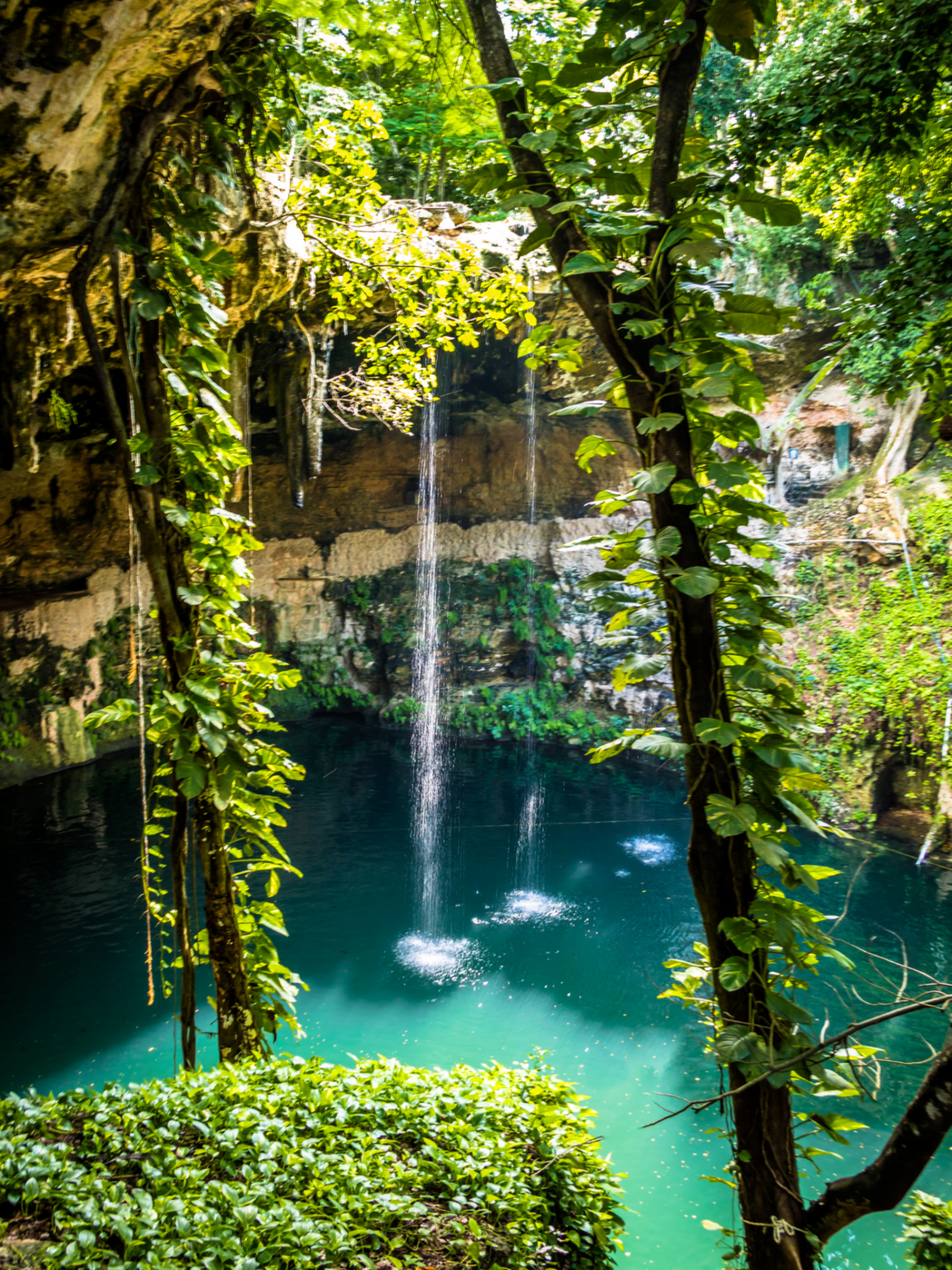 5. Don't drink tap water
Unlike in the US and most European countries, you can't drink tap water in Mexico.
It's bad news for those visiting Mexico on a budget and wanting to save money on water, but unfortunately, it's just not possible.
It's not safe to drink tap water in Mexico because it's not filtered. Make sure to brush your teeth with bottled water too, many people make the mistake of brushing their teeth with the water and then end up getting sick.
Related: How to Visit the Yucatan on a Budget
6.Know which bathroom to use
Mexico's language is Spanish, which means "man" and "woman" translates to "hombre" and "mujer".
If you're eagle-eyed, you might notice the funny mistake some men make. Bathrooms which have "M" on the front, they're not for men.
They're for women, a.k.a. "Mujers". If you're a man and need to use the restroom, make sure to use the one with an H on the door, not the one with an M.
To be honest, it's a very common occurrence to see a man walk into a women's toilet and walk back out 5 seconds later. It can be pretty funny to watch! If you somehow make the mistake after reading this, just apologise and walk straight back out.
7. Pay in Pesos
The currency in Mexico is the Mexican Peso. Even though Mexico is in North America, it does not use dollars like the US or Canada.
But many places offer the option of paying in US dollars, and some places even in Euros. Don't fall into this trap.
The exchange rates are awful and you will be ripped off. It's always best to pay in the local currency (except in Argentina and a few other countries in South America) and to reiterate tip number 2, you need cash as well.
Related: 20+ Fun Excursions to do in Cancun & the Riviera Maya
8. Expect long journeys
If you're travelling around Mexico and not just staying in the same place – which you absolutely should do – you should expect long journeys.
For example, a bus from Mexico City to Cancun is taking at least 22-23 hours.
Even though Cancun is cheap and very appealing, there are other places to visit in between, so it is possible to split journeys up into smaller ones.
But nonetheless, places are pretty far apart, so you'll want to keep Netflix downloaded and maybe invest in a neck pillow.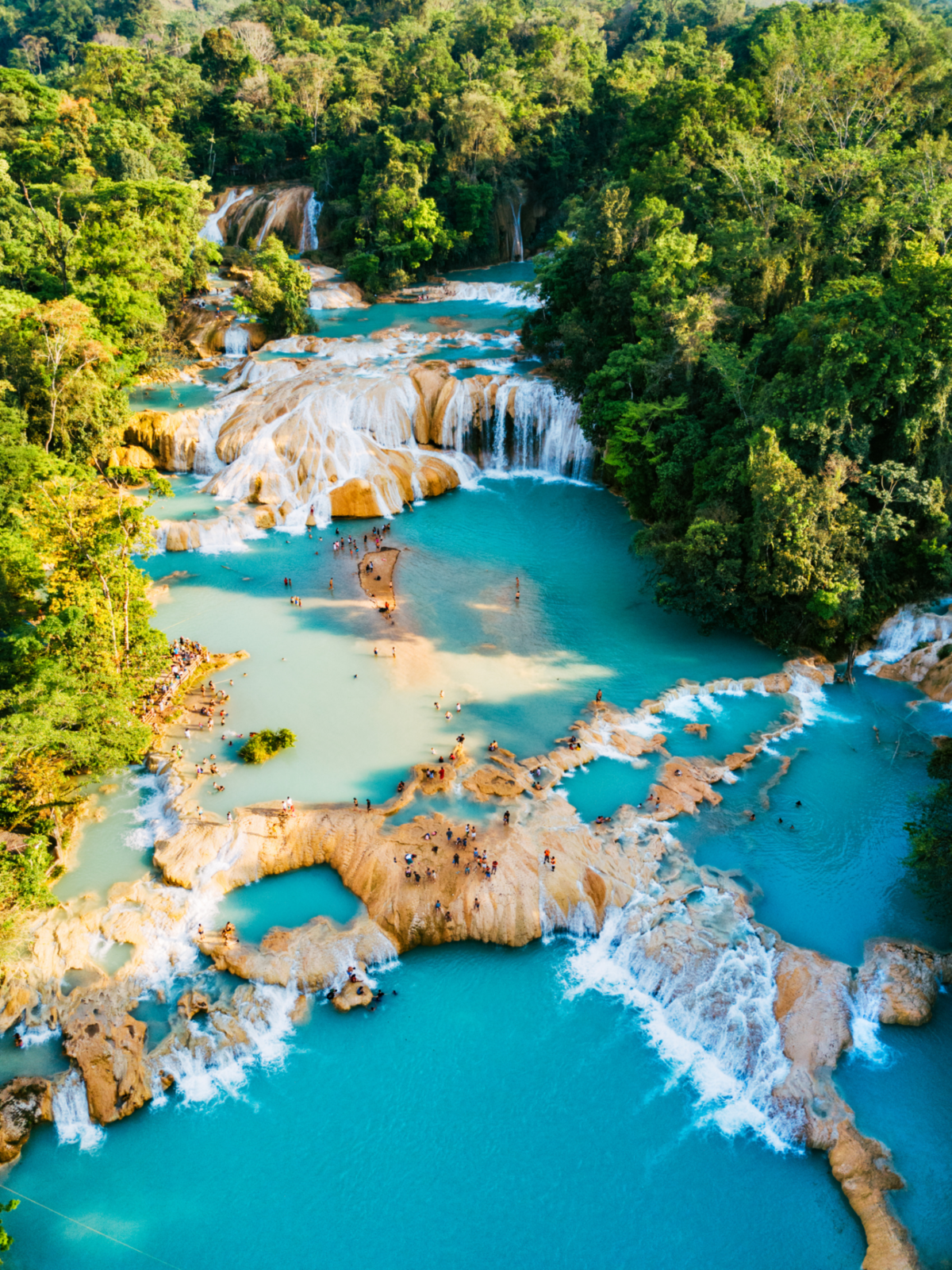 9. Have an outbound journey booked
Some immigration officers at Mexico's border control, both in airports and for land crossings, require proof that you aren't going to stay in Mexico forever.
In other words, have an outbound journey booked. This doesn't mean that you need to have planned when and where you are leaving Mexico- it just means you need to have something to show the immigration officer.
You can use companies like Onward Ticket to "rent" a flight out of Mexico for a day to show the immigration officer, after the time is up, you lose the ticket, but you don't need it anyway.
Related: 16 Best Cenotes to Visit Near Tulum
10. Expect delays
Mexican people have a similar culture to Spanish people when it comes to timekeeping- they're very casual.
Things often run behind schedule, so don't expect your bus to leave bang on time, and if you're waiting for one to arrive, prepare for it to be a bit late. As long as your expectations are in line, it won't bother you too much, you quickly get used to it.
So one of the best Mexico travel tips is to go with the flow and don't get too stressed out about time.
11. Don't plan too strictly
Another important Mexico travel tip is to not plan too strictly.
When planning a trip, particularly longer trips, some people plan things down to the hour with what they're going to do. Since Mexico is so easygoing, you should be too.
If you allow yourself some flexibility in your trip, you'll have a much better time. For example, you might find a lucha libre event you want to go to while you're out there but if you've already booked something else, you wouldn't be able to go.
You also might fall in love with somewhere and want to stay for a few extra days, or equally, you might not like somewhere and want to leave sooner than planned- both of these are not possible if you plan too strictly.
12. It's safer than you think
In lots of countries, the US especially, there's a reputation that Mexico isn't safe and it's all cartel and drugs and guns. This isn't true.
Sure, there are parts of Mexico to avoid, and there are parts of cities to avoid, but this is the same in every country; Mexico is no different.
As long as you take personal safety seriously, as you always should, it's unlikely you will encounter any problems in Mexico. Locals in Mexico are very welcoming and the large majority treat tourists very well.
As long as you don't go places you shouldn't (be careful if you're renting a car where you go), then Mexico is safe to visit.
Related: Best Adults-Only Resorts in Mexico for a Romantic Vacation
13. Everything is not tinted yellow
Another prejudice people have before visiting Mexico is that there's a yellow/orange/red hue or tint in the country.
It's because when Mexico is shown in movies, again usually produced in America, Mexico is made to have a yellow tint. In real life, this isn't the case.
It just looks like any other country, with a normal coloured sky, water, grass, everything. This movie portrayal doesn't do justice to Mexico's true beauty, with its stunning beaches, lush jungles, and the wide range of vibrant colours on show.
14. Use Revolut
When withdrawing money from ATMs to use to pay in pesos, it's best to withdraw in pesos rather than your home currency as said in Mexico travel tip number 2.
Having a Revolut card makes this tip even more beneficial. Revolut does not have a fee for paying in a foreign currency, while most mainstream banks charge between 1-3%.
If you spend $1000 on a trip, that's $10-30 you could be saving!
Revolut also has a better exchange rate than most banks, meaning you get the most for your money in Mexico, and reiterating why it's best to withdraw and pay in pesos.
15. Learn some basic Spanish
The last but by no means least Mexico travel tip is to learn Spanish.
Spanish is the only official language in Mexico, and while some people do speak English, particularly in tourist areas and younger generations, it's a good idea to learn some basic Spanish before visiting.
Knowing the basics is essential (thank you, hello, etc.), but knowing some additional phrases like knowing how to order in a restaurant or asking which bus you need to get etc., is very useful in Mexico and for the few hours it takes to learn, it's definitely worth it.
Duolingo is a really helpful tool to learn a foreign language.
Related: What to Pack for an All-Inclusive Vacation (Plus Free Printable!)
Mexico Travel Tips: FAQ
Below are some questions related to Mexico travel tips along with the answers to each respective question.
What should I do before Travelling to Mexico?
Ensure you have a valid passport and, depending on where you're from, obtain a visa. Check for any required vaccinations and health precautions. It's also a good idea to learn basic Spanish phrases. And lastly, make sure you have travel insurance.
What should I be careful of when Travelling to Mexico?
You can't drink tap water in Mexico so it's important to be aware of this and only drink bottled water. Including brushing your teeth. You should also be careful of the sun, and make sure you protect yourself by using sunscreen.
What documents do you need to travel to Mexico?
You need your passport to travel to Mexico, and it's important to check how many days the immigration officer writes on your stamp, this is how long you can stay in the country. Depending on where you are from, you may also need a visa. It's best to check your government's website before visiting.
Related: What to Pack in a DIY Travel Medical Kit (Plus Free Printable)
Mexico Travel Tips: Conclusion
And there you have it, a complete list of essential Mexico travel tips which you should know before visiting.
Visiting Mexico is guaranteed to be an amazing trip, and create lifelong memories.
But things as simple as not drinking tap water and using Revolut can help to make your trip go that little bit smoother.
Enjoy your time visiting Mexico, you'll have an unforgettable time.
About the Author
This post was written by Josh Band from A Backpacker's World. Josh loves to write about backpacking all around the world. From Southeast Asia to Europe, and everything in between, Josh loves to explore and spend as little as possible while doing so. Who doesn't love budget travelling, right?
Related Posts
Pin it for later!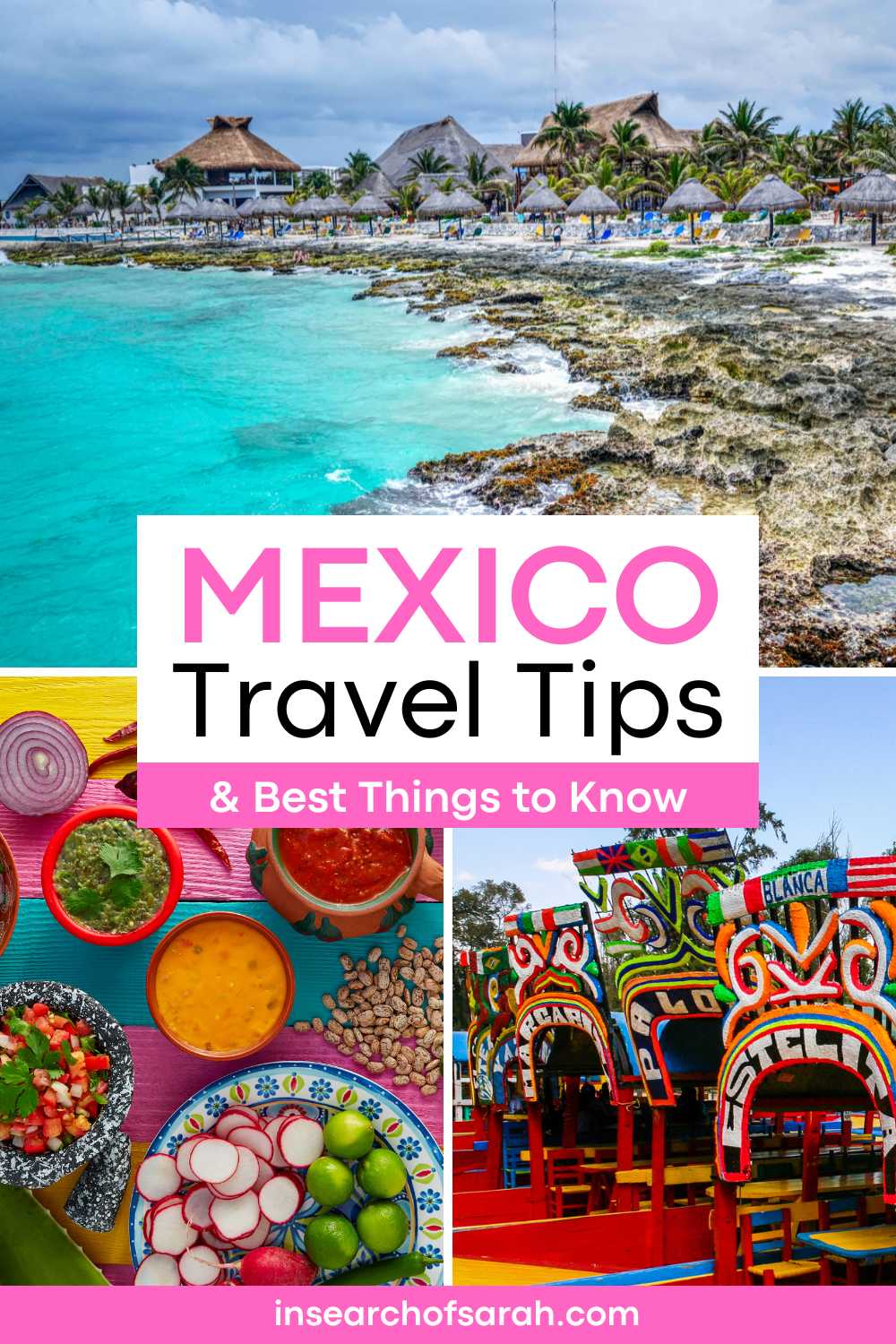 Some photos sourced from Depositphotos