Curacao is one of the most vibrant and colourful places I've ever been to. One of the reasons for that is the abundance of street art that can be found on Curaçao's streets and alleyways.
Most photos of Curacao show the colourful buildings of Handelskade along St. Anna Bay, but it's spread out much more than just that area.
Curacao has become a haven for local artists showcasing their talent throughout the country and making neighbourhoods feel more welcoming and uplifting.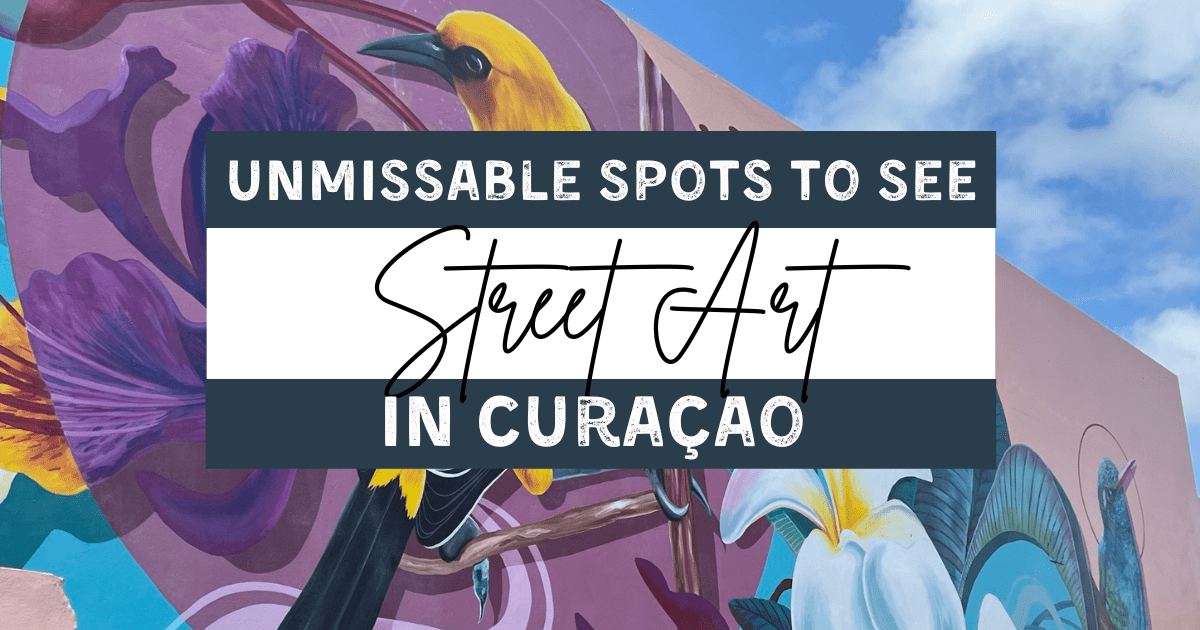 Street art and murals are mainly scattered throughout the capital city of Willemstad's colourful neighbourhoods of Punda, Otrobanda, and Pietermaai. You can find these amazing creations, and sculptures nearly on every turn which makes for a fun self-guided tour through town and undoubtedly one of the best things to do in Willemstad!
Whether you're staying in Curacao for a vacation or only have part of the day to discover Willemstad from the cruise port, one of the best things you can do is go hunting for street art!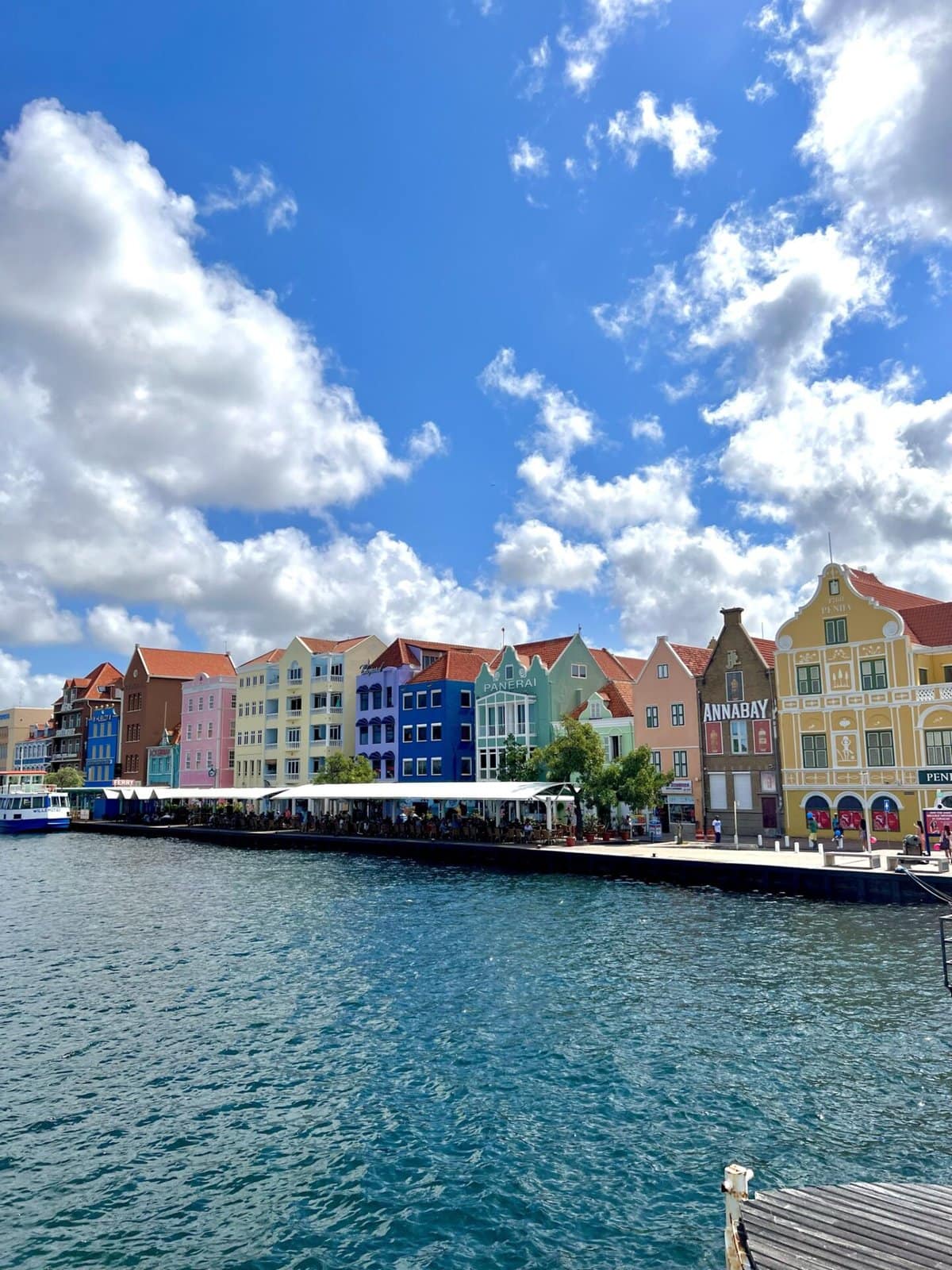 This post contains affiliate links which means I earn compensation when you click on the links at absolutely no extra cost to you! Feel free to read my disclosure policy. Thank you for supporting my blog!
Plan your next vacation using these tools!

✈️ Book flights: SkyScanner
🏨 Book hotels: Booking.com
🚘Book car rentals: RentalCars.com
🎫Book tours: GetYourGuide
🍽️Local food experiences: EatWith
🌍Favourite travel item: Packing cubes
🧳Favourite travel bag: Osprey 40L Fairview
📱 ESims: Airalo
🩹 DIY Travel Medical Kit
💸 20 Cheap Travel Items Under $20
Where to find the street art in Curacao
Willemstad's neighbourhoods of Punda, Otrobanda, and Pietermaai are known as the most colourful and are the most well-known areas to find street art and sculptures.
I couldn't believe how colourful Willemstad was. We found something new every time we wandered around town, purposely trying to "get lost" and take a new turn every time. There is so much to discover!
In fact, we were in Curacao for an entire week and I know I missed some great areas to see awesome street art, like in the neighbourhood of Scharloo, north of Waaigat, a bay of water found by Plasa Bieu.
This is not an entire documentation of street art in Curacao – quite honestly, that would take forever! These are my favourite areas we saw (and also the most popular!), but there is so much more to discover on your own!
Otrobanda
Perhaps one of my favourite places to see street art in Curacao is in Otrobanda.
Otrobanda means "the other side" – as in, the other side of Punda, across St. Anna Bay, which is connected by the floating Queen Emma Bridge. This is the side you'll be on if you arrive via cruise ship.
While most passengers cross the Queen Emma Bridge and into Punda, Otrobanda is sort of a hidden gem because the street art here is found off the beaten path and isn't as well trafficked as Punda and Pietermaai.
Otrobanda is definitely worth a walk through! Explore deep into the heart of this community and you'll see entire blocks of buildings turned into massive murals. Many of these are being developed with the support of Fundashon Ser'i Otrobanda – a foundation whose purpose is to enhance the development of the neighbourhood. It's also big on involving local youth in their artistic projects to help keep the streets safe and inviting.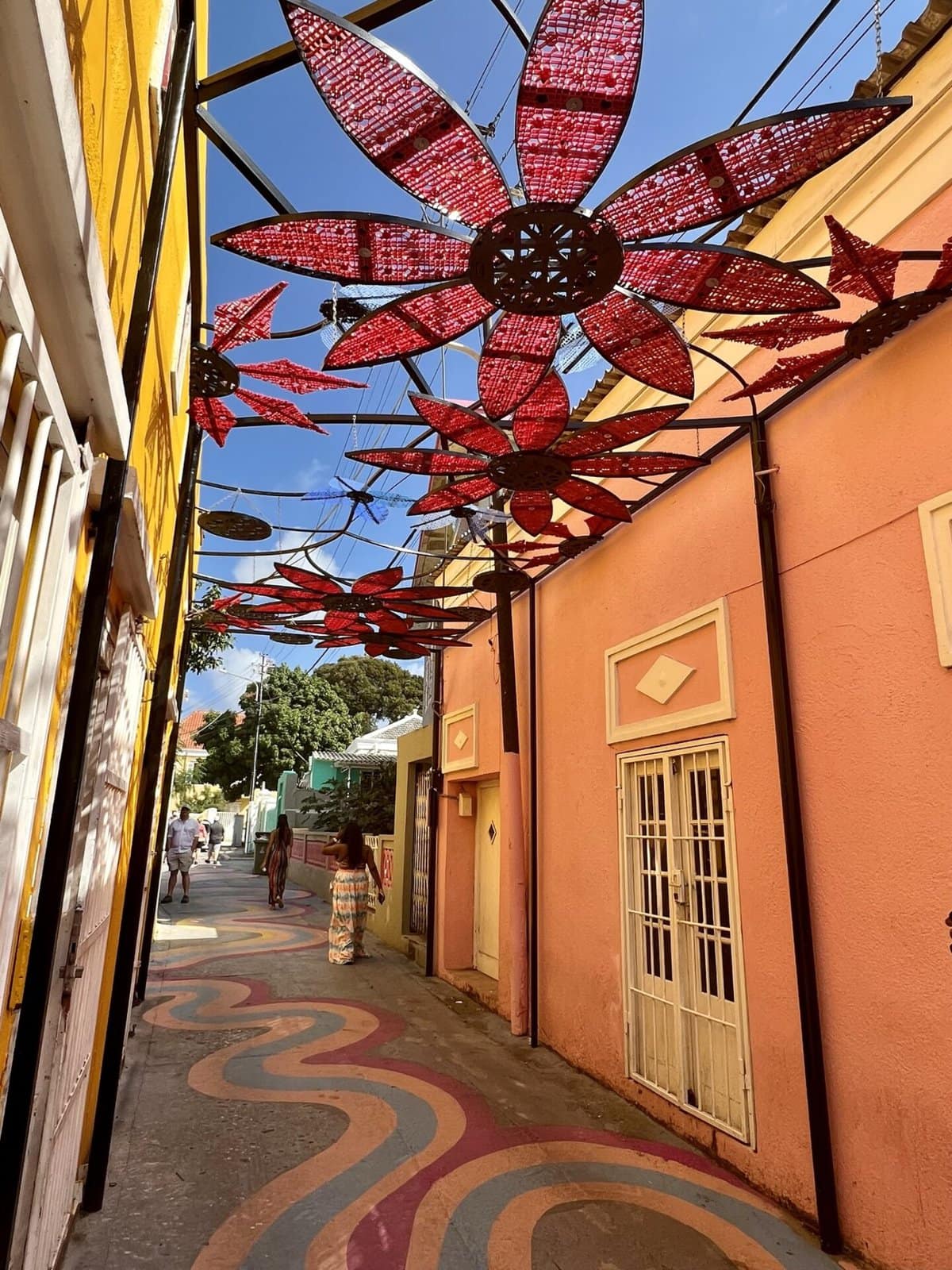 Every mural has a story to tell, whether it's moments in history, traditions, or way of viewing life.
The mural found at Arubastraat and Breedastraat is a creation by Mr.Garek. It is inspired by the colours of the carnivals often found in Curacao, its people, and territory rich in colours. It also represents the colours of the Caribbean sea.
The seed found on the mural symbolizes inherited cultural heritage for generations that honour the mothers, fathers, and how migrants moved to other lands, bringing their culture along with it. The seed migrates with the wind and germinates in other territories, enriching it and providing a multicultural mix.
This mural pays homage to the Curazoleño – those who belong or are related to this island of the Netherlands Antilles.
The Kaya Kaya Festival supported this mural, as the intention is to develop Otrobanda into a safe, attractive and diverse neighbourhood to live, visit and gather after a tumultuous past.
Keep walking up Breedestraat, past the large mural, and cross the road. You'll come across a colourful alleyway by the Freedom Hotel that opens up into an open-air theatre space for the community. You'll find numerous works of art along this alley. Continue up the stairs (or the wheelchair-friendly path up), and continue along the path and discover beautiful works of art along the way.
Head back down Frederikstraat towards St. Anna Bay, and you'll eventually come across another alleyway that opens up to a square with three stunning murals of women's heads as well as sculptures.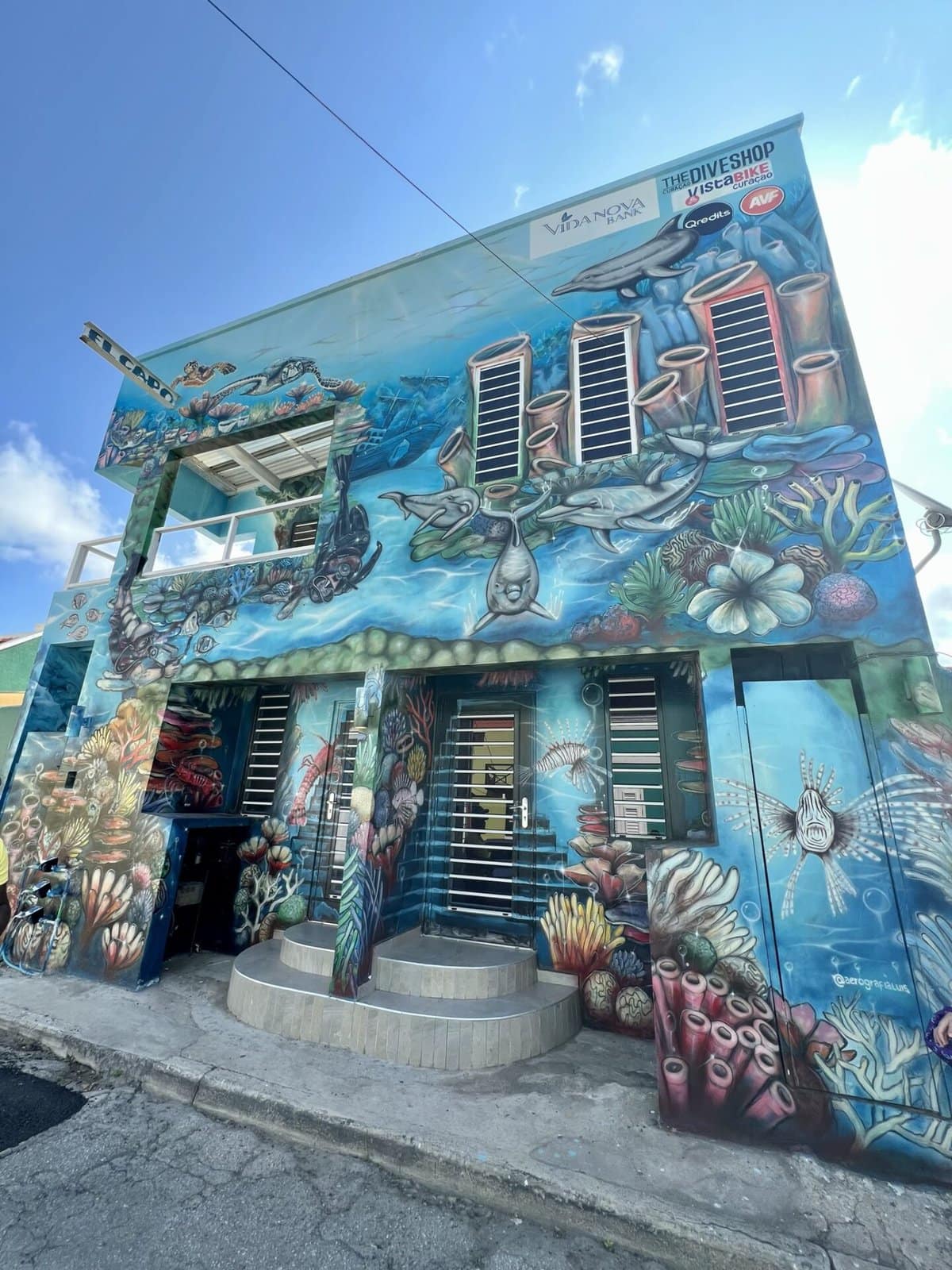 There is even an entire building painted at Willemstraat and Frederikstraat like an aquarium which is quite awe-inspiring!
The Kura Botanica Hotel is also located down this way, which you can walk through and see more street art.
Ps. If you have time, pop in to Lionfish Caribbean, one of the most unique things to do in Willemstad, and learn about coral reef preservation and maybe even try Lionfish for the first time!
You could easily spend an hour or more wandering through all the alleyways in Otrobanda finding some hidden gems and amazing works of art.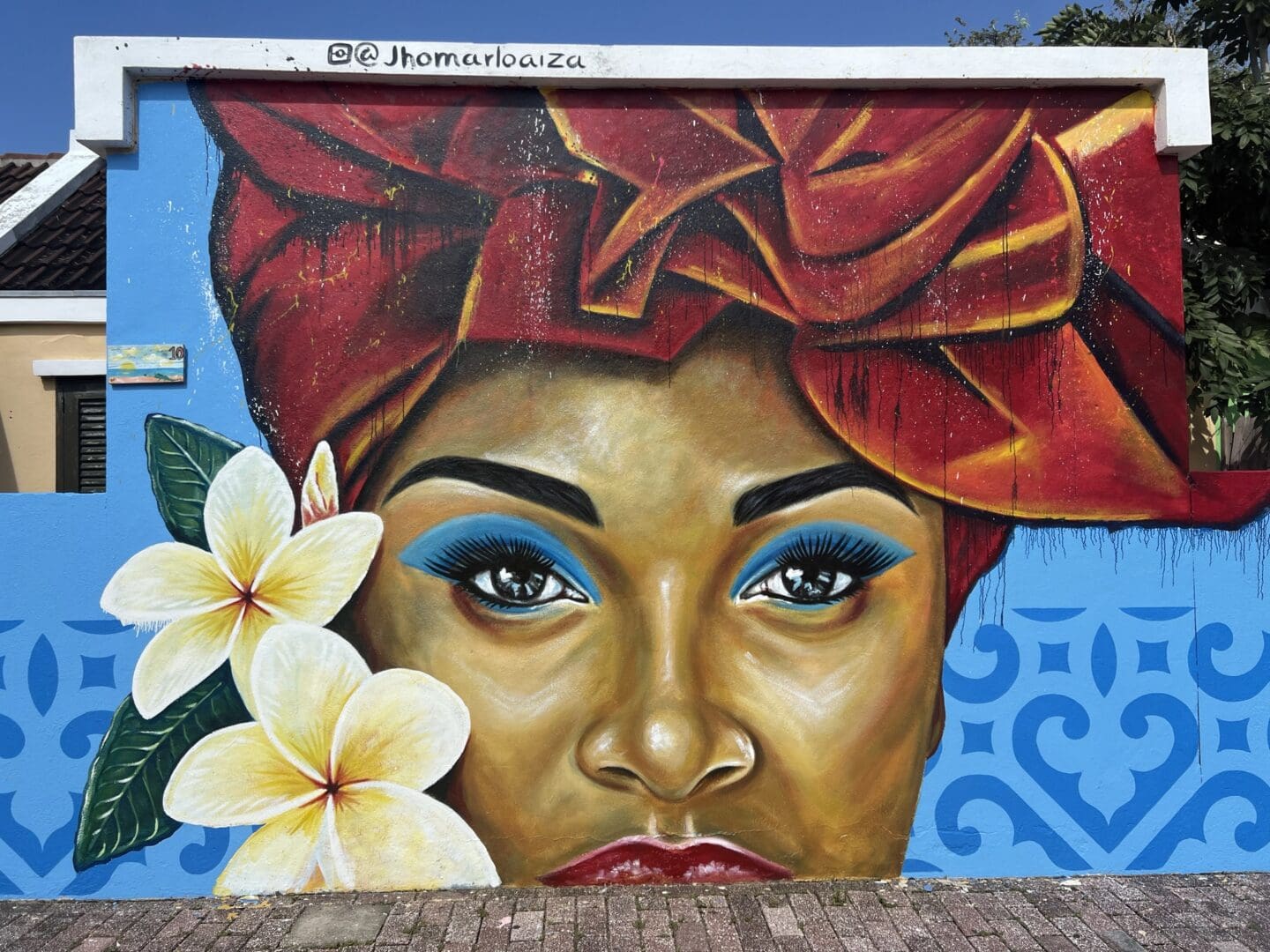 Unmissable spots to see street art in Otrobanda
These street art locations are listed on Google Maps, but for the others…well…you'll have to wander down the streets and alleys and uncover a world of colour!
Related: Curacao Travel Tips: What to Know Before Going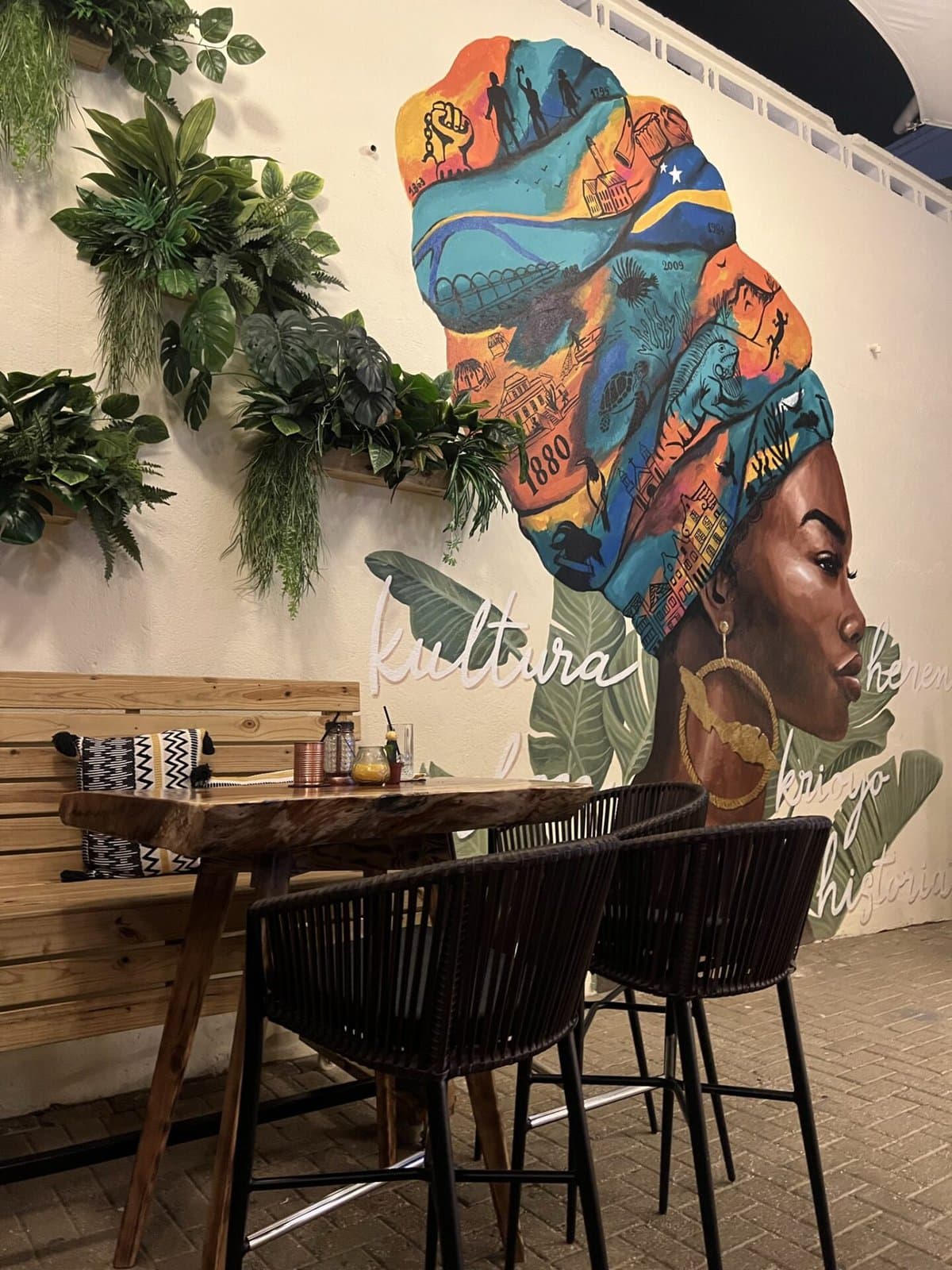 Punda
Punda is known as the heart of Curacao. This historic city centre of the island is one of the first places people visit while in Curacao. There are a ton of shops, great restaurants, cute cafes, and lots of unique things to see.
Art lines every alleyway, and not just your regular painted art, either! You can find beautiful 3D art just off the main street in Punda. It's not hard to miss!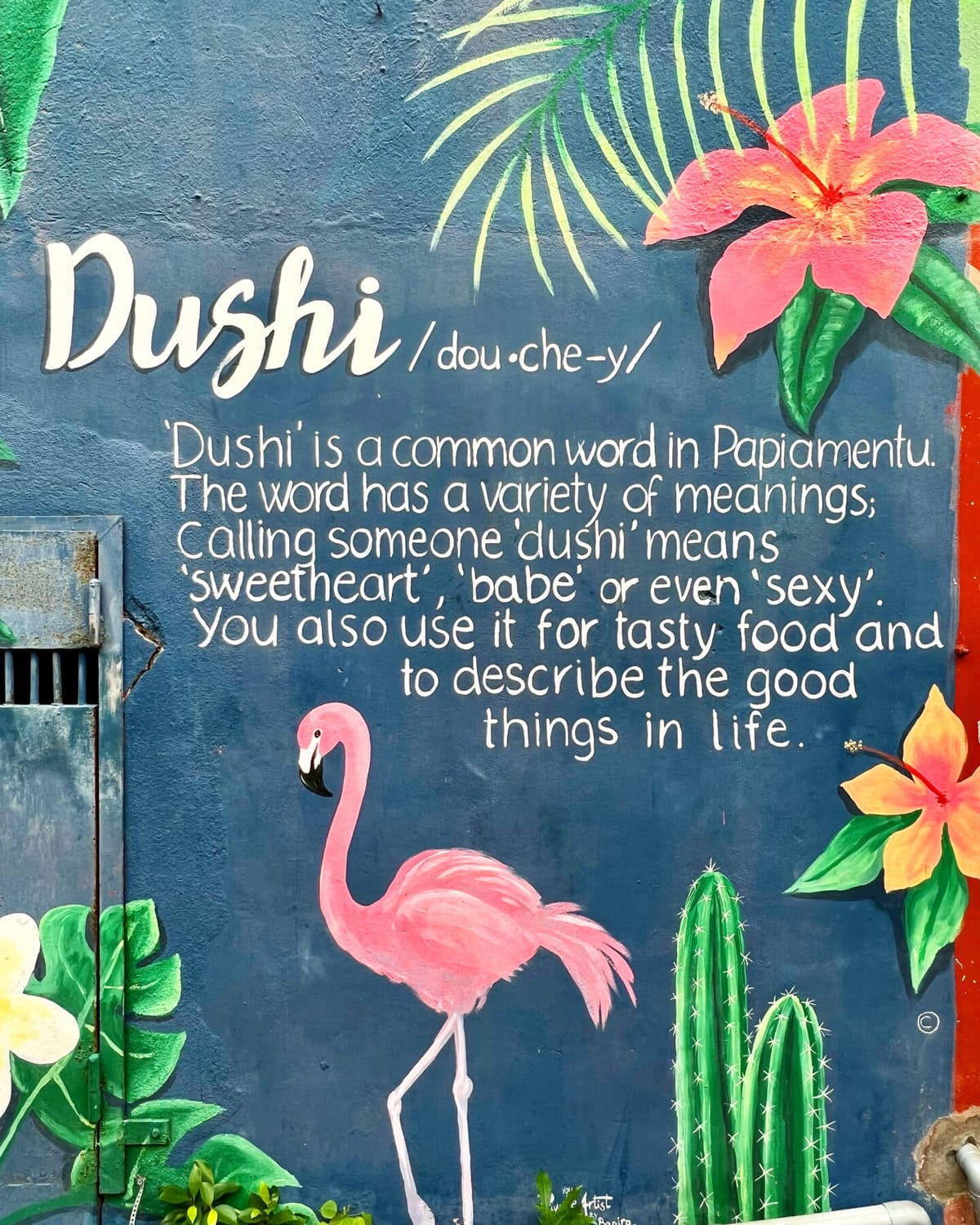 There are a ton of local art shops to browse through in Punda, like the Chichi Doll shop and the Nena Sanchez Gallery. You can find many of Nena's works scattered throughout Punda.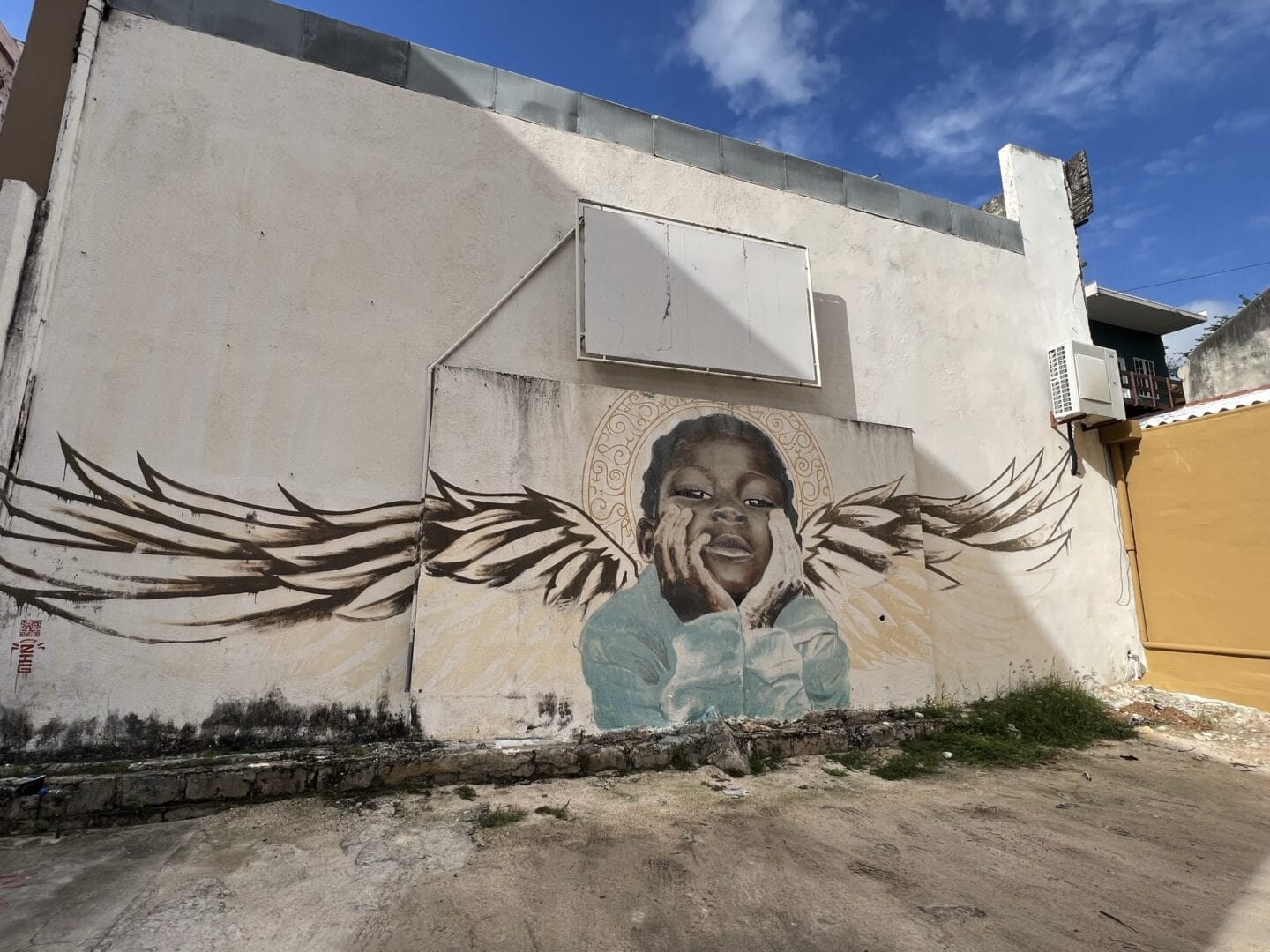 Nena Sanchez is one of the most prominent artists in Curacao. She did a few murals years ago in an effort to reclaim and revitalize the less-than-appealing alleyways throughout Willemstad.
This was done without permission and was actually asked to remove them (!!!) until her sister stepped in and convinced the authorities to leave them. This paved the way for more artists to leave their mark (and murals) throughout the city.
We loved walking through Punda because we'd take a different route each time to uncover something new. Even the quietest of streets had some beautiful art to admire.
Must-see spots to see street art in Punda
Related: Experience Hato Cave in Curacao: An Otherworldly Experience!
Pietermaai
We loved the vibe of Pietermaai the most, and it's quickly become Curacao's most popular neighbourhood.
Its colourful buildings stand between abandoned and dilapidated homes just waiting for a new breath of life. You can find some unique street art here, randomly scattered down alleyways.
The vibrant buildings, eclectic vibe, and great restaurants draw crowds to Pietermaai, and it's within a 10-15 minute walk from Queen Emma Bridge. It's definitely worth a walk-through! Pietermaai also has some great cafes to sit down and relax out of the sun with a cool drink.
You'll find all kinds of random work by street artists – from professional to amateur, decorating abandoned buildings wedged between beautifully restored buildings.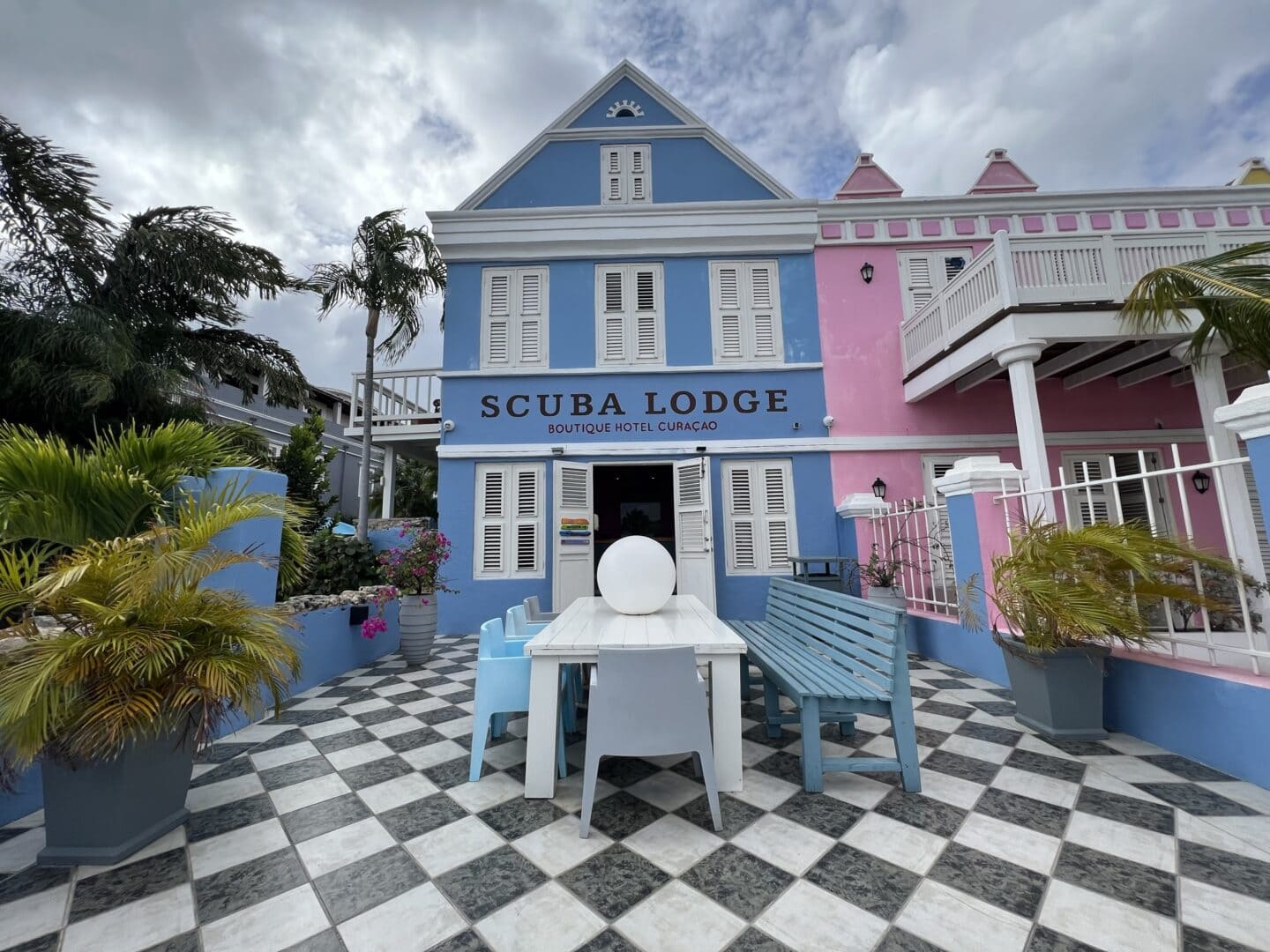 Pietermaai is also home to a vast collection of boho-chic boutique hotels, along with incredible restaurants and bars. Come visit during the day for photo ops, and if you're staying in Willemstad for longer than a day, come back at night for the nightlife!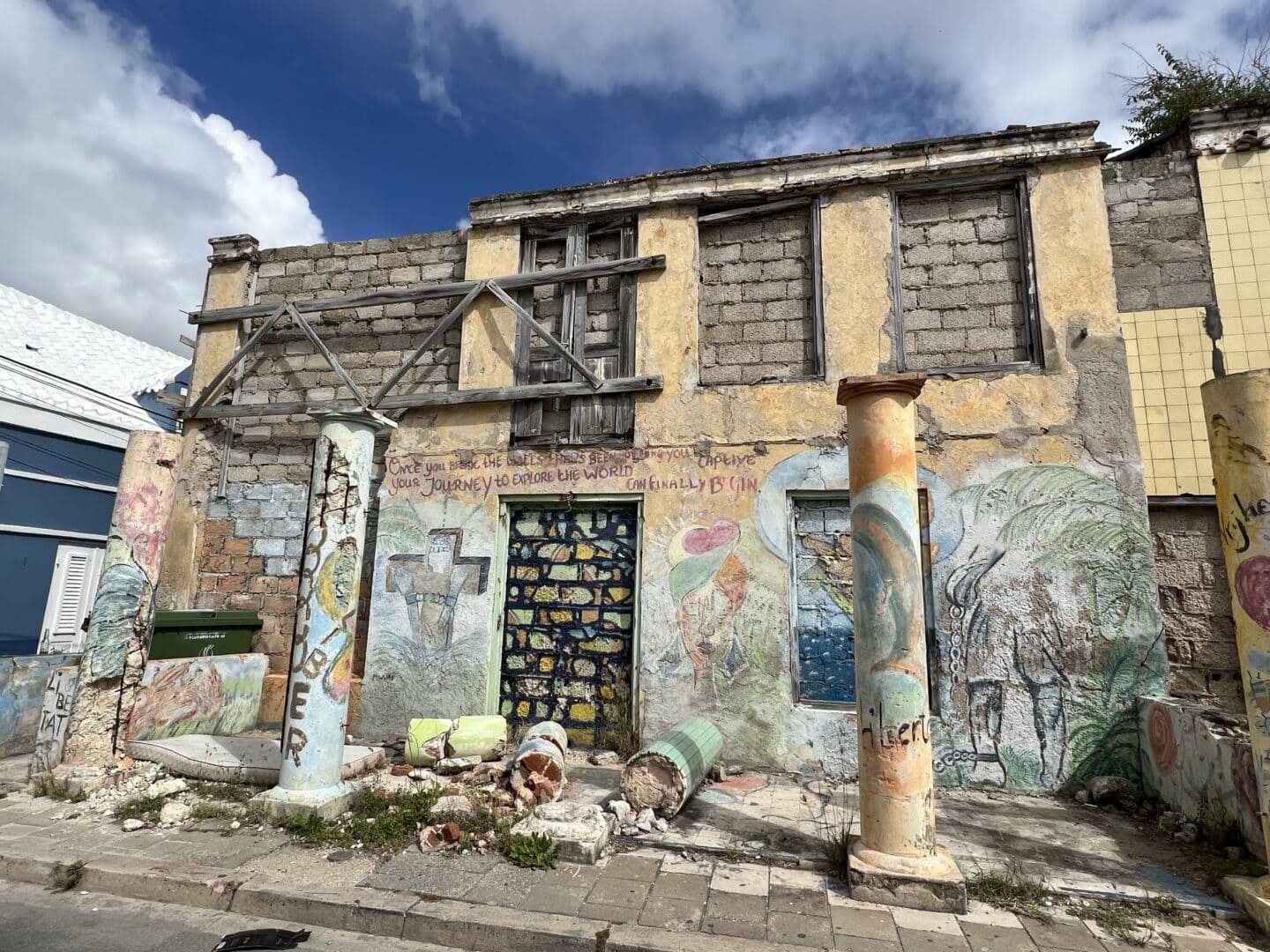 Where to see street art in Pietermaai
Related Posts
Pin it for later!