Planning to do more travel this year? Check out these tips on how to save money for travel and build your travel fund!
Travelling has always been a priority for us, so learning how to save money for travel and build a travel fund is crucial.
Building a travel fund isn't as hard as it sounds. These actionable tips will help you save some extra cash to put towards your trips!
These days, it is increasingly difficult to save money for travel. I get it. Even if you don't have a travel goal in mind, saving some cash here and there adds up (and adds up quicker than you think!).
It's much nicer to head into a vacation with it already paid, rather than paying for things like airfare and hotels with no idea how you're going to pay it off.
I'm fortunate that I have been at my job for 17+ years and have a great vacation allowance, but that's only half the battle.
I get questioned on how we travel so much, so I'm going to share my tips and secrets with you, plus some extra insider tips and advice on how to build that travel fund!
Important note: I am not a financial advisor! Over the years I've learned what works for me to save money to fund our travelling. This is going to be different for everyone! Also – obviously these money-saving methods can be used for any goal you have in mind, but since this is a travel blog, it's geared towards saving for travel!
This post contains affiliate links which means I earn compensation when you click on the links at absolutely no extra cost to you! Feel free to read my disclosure policy. Thank you for supporting my blog!
Plan your next vacation using these tools!

✈️ Book flights: SkyScanner
🏨 Book hotels: Booking.com
🚘Book car rentals: RentalCars.com
🎫Book tours: GetYourGuide
🍽️Local food experiences: EatWith
🌍Favourite travel item: Packing cubes
🧳Favourite travel bag: Osprey 40L Fairview
📱 ESims: Airalo
🩹 DIY Travel Medical Kit
💸 20 Cheap Travel Items Under $20
How to Build a Travel Fund and Save Money for Travel
Learn to live with less
One of the simplest ways to build a travel fund is to learn how to live with less.
Have you ever looked at your bank account or credit card bill at the end of the month and wondered how you spent so much money? You may not have even had any big expenses during the month.
The truth is, small expenses add up quickly. Eating out a few times a week, buying gas, getting groceries, going out for drinks, purchasing those shoes you've been eyeing, and other random stuff. All of these small purchases end up costing a lot in the end.
The easiest way to start saving more for travel is to start spending less.
In order to start spending less, you first need to figure out what you're spending money on. Take a look at your last month's bank statement and/or credit card statement. Categorize all of your expenditures and see where you're spending the most and the least amount of money every month.
Once you've figured out where you're spending your money, start to find clever ways to reduce those expenses and implement it into your daily life.
For example, maybe you spent a lot of money on eating out this past month. Next month, make a goal to cook everyday except for one day of the week. You'll realize that eating out actually costs a lot of money.
Or perhaps you are a shopper and like to spend a lot of money on clothes. Next month, make a goal to not purchase any clothes. You most likely already have plenty of clothes.
Remember, if you're planning to travel long-term, you're going to be living out of a small suitcase and won't have room to take all of your stuff.
To help you get into the mindset of spending less and saving more for your travels, ask yourself this every time you want to buy something: Would you rather spend money on this item now or have the money to spend it on this hotel, activity, or meal while you're travelling?
By adopting this simple mindset, you'll start to realize that you actually don't need that much stuff to feel happy, and you'll start to save more money for your travel fund.
Money-saving tip recommended by The Travel Folk
Cut unnecessary expenses
Saving for travel can seem like an overwhelming task, especially if your budget is already tight. But with some careful planning and determination, it's possible to cut down on unnecessary expenses and build a travel fund.
First, you need to track your total spending to know exactly how much you spend on each category, including housing, food, clothing, miscellaneous, and more. Once you know how much you spend each month, you can see where you can trim your expenses and deposit those savings directly into your travel fund.
Here are five ideas of expenses to reduce or remove from your spending so you can finally take that trip of your dreams:
Fancy gym memberships
An abundance of monthly subscriptions
Frequently eating out
Buying full-priced items
Using rideshares like Uber
You can swap your expensive gym membership for a basic gym, unsubscribe from subscriptions you don't use regularly, make food at home more, only buy new things when they are on sale, and swap frequent rideshares for public transportation.
While you may choose to cut all of these or just a few, depending on what you can live without, but the more expenses you can reduce in your daily life will help you save money to fund your travel adventures.
Travel fund building tip by My Beautiful Passport
Automate your savings
It can be difficult to prioritize your travel fund when covering monthly expenses or budgeting but without a clear plan it'll be hard to meet your goals.
A great trick to help make sure you're feeding the travel fund is automation.
The first step is to determine how much you can realistically afford to set aside for your travel fund. To do this you'll want to add up all your usual monthly expenses including bills, groceries, some spending money, and any other financial commitments you may have.
Next, you need to determine how much you typically earn in a month and how often you get paid. Deduct your usual monthly expenses from how much you typically earn per month and the amount that's left is how much extra you have to work with.
Now you need to decide how much of that extra money you can set aside. In order for this method of saving to work it's important to be realistic and consistent. Surprises happen, so you want to save some of the extra money for your travel fund, not all of it.
Once you have decided how much money you can devote to your travel fund, it's time to automate! If possible, it's best to dedicate a savings account just to your travel fund, this way you know exactly how much you have and that this money is specifically for travel expenses.
If that's not possible, any savings account will do. The important thing is that this account is for deposits only, you will not be drawing money from it until you're ready to travel plan.
Based on how often you get paid you will set up an automatic transfer in your bank account. Every time you get paid your bank will automatically move the amount you've decided to save into a savings account for you.
The reason why this works so well is because it's hard to miss money you don't have! By automating the transfer you're putting this money out of sight and out of mind. Even saving just a small amount every month will soon add up and have you catching flights in no time.
Travel fund building tip suggested by She Roams About
Look into travel rewards credit cards
One of the best ways to save money on travel is to use a travel credit card.
Of course, this is only recommended if you can use the credit card responsibly and plan to pay it off each month. With that being said, a travel credit card can be a powerful tool in helping you achieve your travel dreams! Many US and Canadian credit cards allow you to earn rewards that you can put toward your travels while spending money on items you would normally already be buying.
Certain cards allow you to earn rewards on everyday purchases, while others allow you to earn more in specific categories like dining out or buying groceries. You can even earn rewards by using your card to pay rent each month – even if your landlord doesn't accept credit card payments.
It's worth noting that certain credit cards offer significant signup bonuses that allow you to earn a substantial amount of points during a specific promotional period.
Depending on the bank, these points can range from 60,000 to 100,000 points, which is usually enough to purchase one round-trip airline ticket to countless destinations around the world.
Plus, many travel credit cards offer additional benefits like travel insurance, yearly hotel travel credits, and no international fees when spending overseas. By using travel credit cards wisely, you can make travelling to expensive destinations like Dubrovnik or even the Maldives that much more attainable!
Hot tip on how to save money for travel recommended by Inspired by Croatia
Start a money pot
Travelling is not one of the cheapest hobbies to have and once you get started, you will be addicted!
There are many different ways that you can save money to start a travel fund. One of the easiest ways that you can start putting the pennies away is by getting a money pot.
The best one to use is a smashable money pot because then there is no temptation to spend any of the money you've saved. If you don't want to pay for the initial pot then you can use something that you have in the house, a pringles tube is a good size!
This might sound like a simple way to save money but if you start paying by cash every time you purchase something, the funds will soon build up.
Whenever you pay for your food shopping, any clothes, drinks at a bar, literally everything! Withdraw some cash and whatever change you have leftover, put this into the pot and it will soon build up.
You can use this method on top of putting away a set amount of cash each month. You will be pleasantly surprised once you break open your money pot how much you will have saved without even thinking about it
Smart idea on how to build a travel fund recommended by Plain2Plane
Hot tip: Keep a travel jar somewhere you can see it for extra motivation. There are some super cute travel-themed money banks on Amazon and Etsy if you need a physical item to give you that extra motivation to save your hard-earned pennies!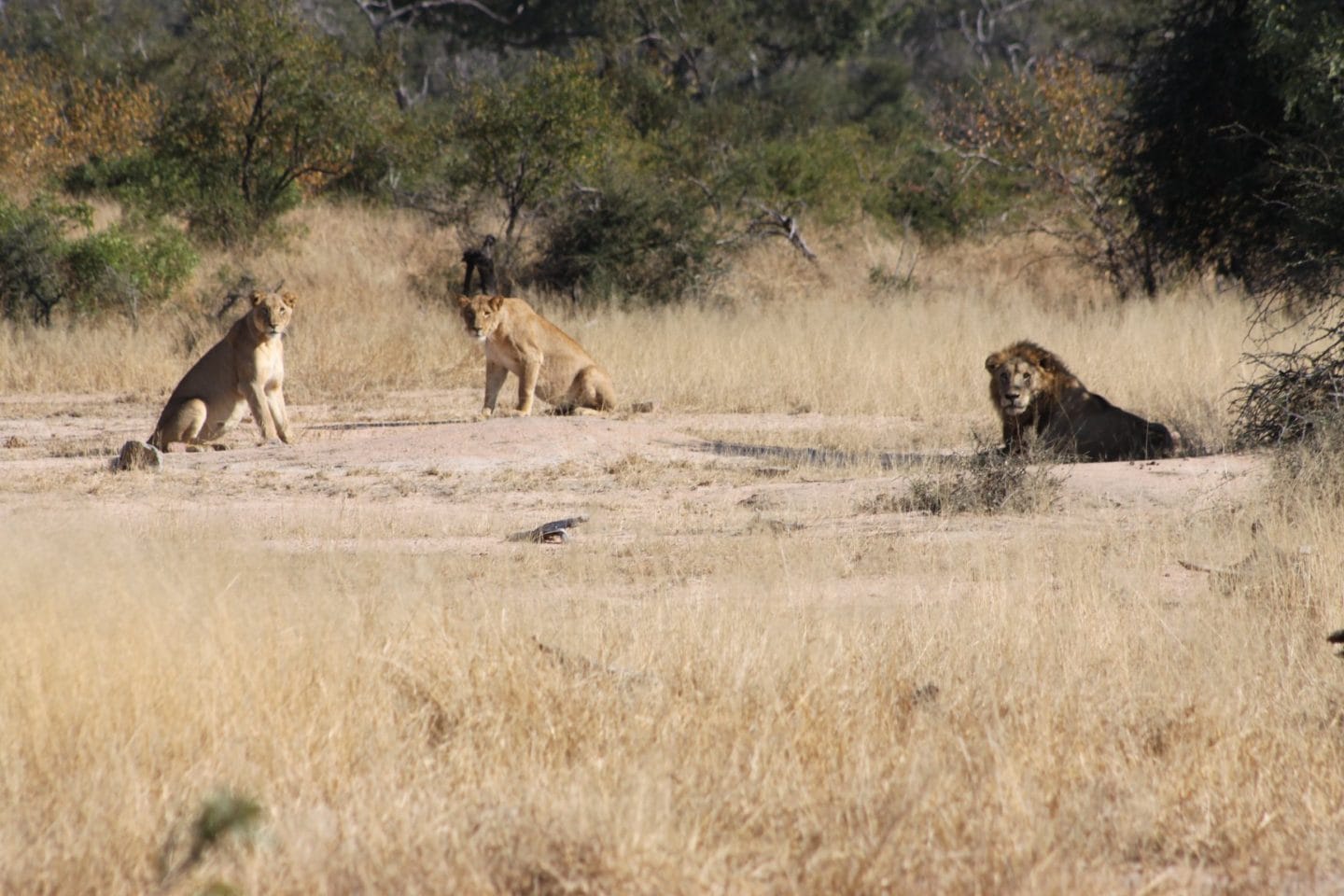 Pick up extra shifts at work
If you work in a job where you get paid more for working unsocial hours, weekends or public holidays, a great way to help build your travel fund is to pick up those extra shifts that come with additional pay premiums!
For example, nurses, radiographers, midwives and other healthcare professionals who work shifts often get paid more per hour if they are working on a Saturday or Sunday or night shift compared to if they are working regular working hours (sometimes it can be as much as double or even triple pay depending on the employer!).
The same also goes for other emergency service workers, flight attendants, as well as tradesmen who are working on-call at the weekends, and hospitality and retail workers who are working on public holidays.
If you can pick up some extra weekend or public holiday shifts in addition to your regular hours and put that money towards your travel fund, it will start to add up very quickly, so take advantage of this opportunity to get some money!
Sure, it might mean you having to forgo some social occasions at the weekend, but when you see how much money you've saved and how far that money will take you on your travels, it's motivation to keep going!
Awesome tip on how to save money for travel suggested by 24 Hours Layover
Return your empties!
Returning your beer and wine bottles to the Beer Store (in Canada) or to redemption centres in the USA can add up.
While it may not seem like 5 cents or 20 cents goes a long way (it really doesn't!), if you put those savings in a separate jar and let it sit, it can add up over the years.
You may be thinking – it will take me years to save?! – and yes, it will, especially if you don't imbibe frequently. Use this way of saving money for travel as an additional method to build that travel fund.
If you know of family members or friends who strictly recycle their bottles and don't return them for change, ask if you can retrieve them and return them yourself.
It's found money – and that money can go towards funding your travels!
Saving money to pay for adventures isn't always glamorous, but it is an environmentally conscious way to reduce landfill waste or to let "free" money go, and allows you to get some money back from what you spend on alcohol!
PS: Just one summer of parties and gatherings garnered over $80 in returns, so it can really add up!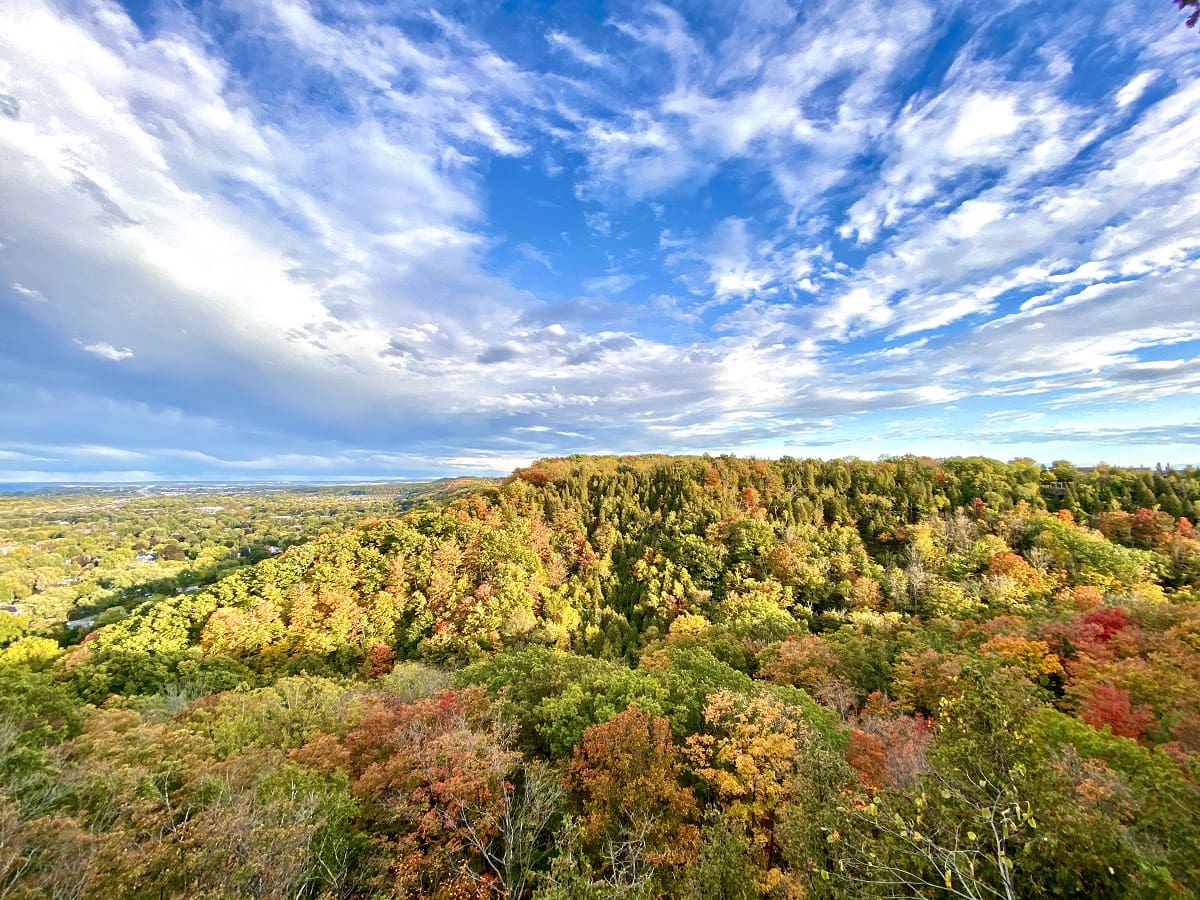 Sell what you don't use anymore
Selling items around the house that you don't use anymore is a quick way to make some extra cash, as well as decluttering your home!
Facebook has made it easier than ever to post items you don't use anymore and there are a ton of community buy and sell groups out there!
Now is a better time than ever to go through your belongings – and if you haven't used it in a year, do you really need to hang on to it? This is a great way to repurpose some of your items and helps you add some extra money into your travel fund!
Creative ways to save money for travel
Start a side hustle
Freelance writing
A great way to make money from home to build up your travel fund is to give freelance writing a try. Freelance writing is when you write articles for other people, such as for blogs, websites, magazines, or other sources.
Whether you're looking to earn just a few extra dollars to pay for some fun excursions or you're wanting to pay for an entire trip, you can earn quite a bit with freelance writing!
This gig is best for those who enjoy writing and don't mind spending time learning things such as SEO, grammar, and formatting. Many website owners will also train their writers to ensure that they're meeting the mark and are writing in their style. So you don't have to have majored in writing in college to do this!
Some people take a more specialized approach to their writing and niche down. This means that they only will write about certain topics. While others write about anything that they're able to research.
Some topics include travel, finances, pets, health, and more. Travel bloggers, and bloggers in other niches, are commonly hiring writers.
Depending on how much time you have, you can use freelance writing as a side hustle and just earn extra money along with your day job. Then, once you've been paid for your writing, deposit it straight into a bank account for travel.
This allows you to continue living your life as normal while still being able to save money for those trips you're hoping to take!
Travel fund building tip recommended by Kassidy's Journey
Travel blogging
One of the best ways to build up your travel fund? Travel blogging!
As you explore and see the world, you can take photos and take note of the tips and tricks that you learn while you're out on the road. You can then publish this helpful advice to other travelers who are planning a trip to the destination, whether you're exploring the trails in a nearby state park in your own backyard, enjoying the iconic Black Sand Beach on Maui, or testing out a luxury hotel in the heart of Paris.
Travel blogging is definitely not a get rich quick (or, for most people, get rich ever) scheme, but if you're passionate about photography, writing, and most of all, travel, it can be a great way to make some extra cash by simply sharing your passion with others!
For example, you probably have some favorite travel gear that you bring along with you on every trip. If you create affiliate links to recommend that gear to fellow travelers, any time they buy that product using the link you provided you'll receive a small commission (at no cost to them!).
Alternatively, if your blog grows large enough, you can sell advertising on your site, which can add up quickly!
It can take a while to grow your site to the point where you can successfully monetize it, but if it's something you enjoy doing anyway, it can slowly grow into a serious money-generating machine to feed your travel habit. And what could possibly be cooler than growing your travel fund than, well, travel!
Tip on how to fund your travels from Uprooted Traveler
Source out free resources
One of the easiest ways to save money for travelling is to start locally by utilizing free resources in your community to offset costs you may normally spend.
Entertainment is one of the most common free resources that will save you some money for travelling. For example, community events, such as performances, music shows, or parades are often free for the community to attend.
To find free events, head to your local tourism website then hunt down their event calendar. From there, add the free events you're interested in to your calendar so you remember to attend!
Another great option to save on entertainment using free resources is your local library! Did you know your library has more than books? With your free library card, you can check out DVDs, CDs, audiobooks, comics, and sometimes passes to local museums, parks, and zoos.
For example, in Georgia, you can check out free state park parking passes and get free family tickets to the Atlanta Zoo! Libraries can also have video equipment, cameras, and laptops to check out.
Be sure to check in with your local community for these free resources to save your money for travel instead!
Underrated tip on how to save money for travel suggested by Periodic Adventures
Connect to a community "Buy Nothing" project – or start your own!
Have you ever heard of a Buy Nothing Project?
Halle, a traveling photographer, recommends getting connected to your local Buy Nothing Project community as a way to save a significant amount of money. The Buy Nothing Project is a community-based initiative that encourages people to share resources and give away items they no longer need or use, instead of buying new ones.
This grassroots movement began in 2013 and it has since gained much popularity with thousands of local groups and millions of participants.
The Buy Nothing Project is organized into hyper-local Facebook groups that are run by volunteers. Members of these groups are encouraged to post items they no longer need or want, and other members can claim them for free. The concept behind the project is to reduce waste and consumerism while fostering a sense of community and generosity.
There are many benefits of participating in the Buy Nothing Project. For one, it allows people to save money by obtaining items they need for free. Instead of spending money on new items, people can source what they need from their local community.
Moreover, the Buy Nothing Project can help reduce waste by keeping items out of landfills. This is particularly important in a world where the production and disposal of consumer goods are major sources of environmental degradation.
Participating in the Buy Nothing Project can also help build community and foster relationships between neighbours. By giving and receiving items within a local group, people can get to know each other better and build a sense of trust and interconnectedness.
Additionally, the project can help people save money providing them with items they might not otherwise be able to afford.
Last year, Halle asked her local Buy Nothing community for a film camera because she wanted to learn film photography which can be an expensive thing to get into. She wasn't expecting it, but one of my neighbours ended up gifting her a very nice vintage film camera that he had sitting around in his home but had no time or intent on using. She has also used the group to give away numerous items such as clothing that no longer fits and food that was about to go bad but she did not have time to make something with (this happens often before an upcoming trip or travel).
By participating in local Buy Nothing groups, individuals can not only save a lot of money, but also reduce waste, and build stronger, more interconnected communities.
Ingenious money-saving tip from Lulle Photo & Film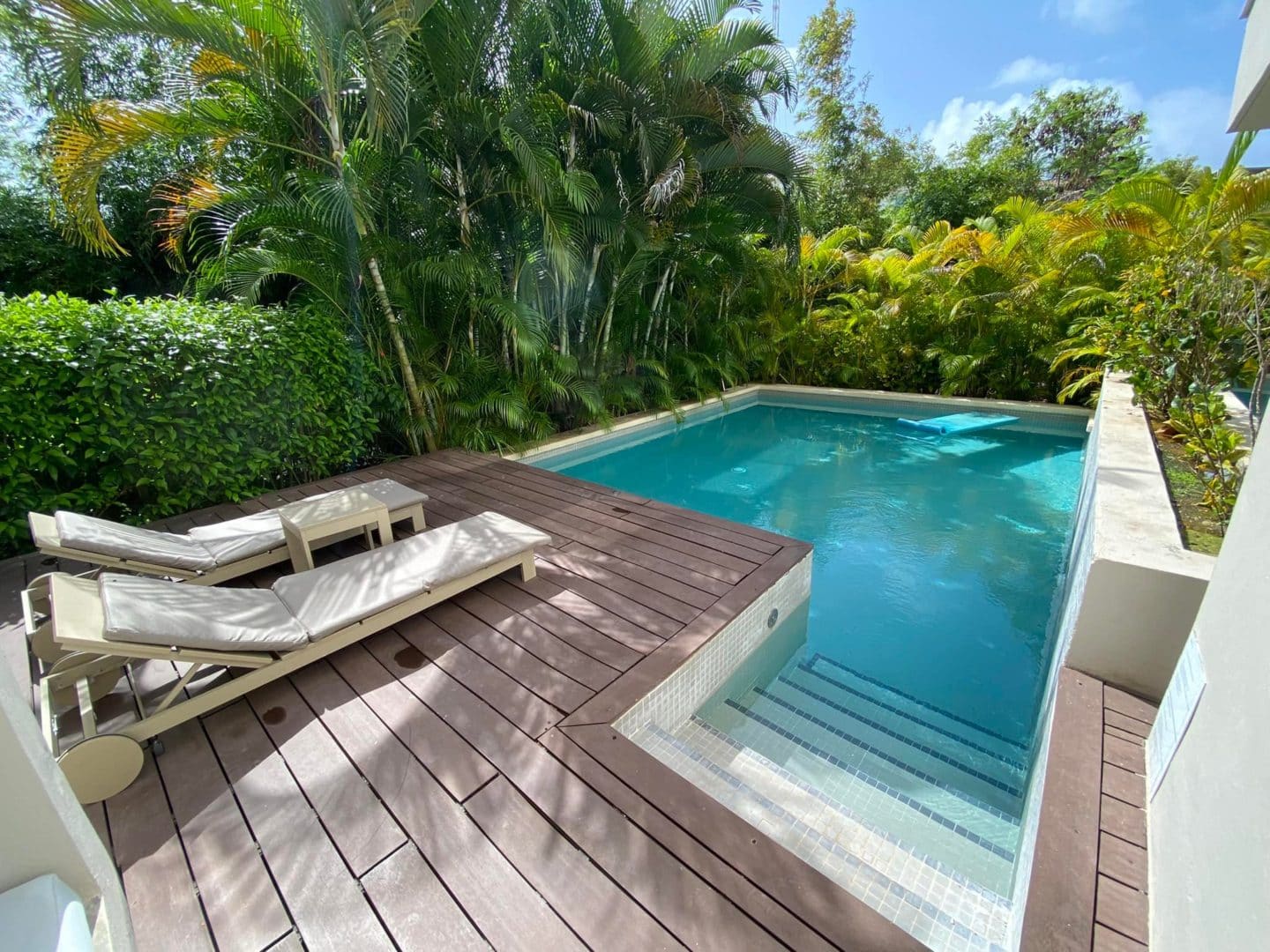 Sell clothes
Selling clothing and items you no longer need or want is a great way to make extra money to fund your travels. As a bonus, you'll have a decluttered and organised wardrobe containing the things you feel good wearing and that have a purpose.
The best way to start is to take everything out of the space and sort it into three piles – discard, donate and sell.
Items that are in good condition and are either designer brands, popular styles, classic staples or just fantastic trendy pieces can all be upcycled, even accessories. Once you have your pile of items that are ready for a new home it's time to start selling.
EBay, Poshmark and Depop are three good platforms to consider. There is no cost to set up an account and you can list items free of charge. Once an item sells a small fee will be deducted from the sale price.
All of these platforms are available in the US, Canada, Australia and the UK, along with a selection of other countries. If these platforms are not available where you live, there may be other bespoke social e-commerce platforms similar to these that are specific to your country.
Once you have decided which platform(s) you'd like to use, set up a separate bank or PayPal account to link to the platforms and receive payments from your sales into.
This way, the money you earn from selling your items can be completely dedicated to a travel fund and avoids getting mixed up with general bills and other expenses.
It's a little bit of work upfront getting the items prepared and listed but once that's done you can sit back and watch that travel fund grow. You'll be amazed at how much you can sell!
Tip on how to save money for travel suggested by New Zealand Wanderer
Thrift for clothes
Clothing is an essential item. You literally can not leave home without it. The cost of clothes is especially high if you have children who seem to outgrow a shirt after only one wear.
Thrifting is a great way to save money that you can put towards your travel fund. Thrift store shoppers save nearly $150 per month when they shop secondhand.
While $150 may not seem like enough for that trip to Paris, in one year's time, a thrifty spender can save $1,800 to put in that travel fund. If you are shopping for a family that $1, 800 can turn into several thousands.
Maybe you can't thrift your whole trip, but if you utilize budget travel strategies, you can definitely get halfway there through thrifting.
Not only is shopping second hand good for the pocket book, it is also good for the earth. Thrifting keeps clothes out of landfills and slows the production of new clothes.
Travel in itself is not carbon neutral. So while thrifting won't completely offset your trip, it is a small thing you can do to make a positive contribution while saving those dollars.
Smart money-saving tip from 3 Tickets Please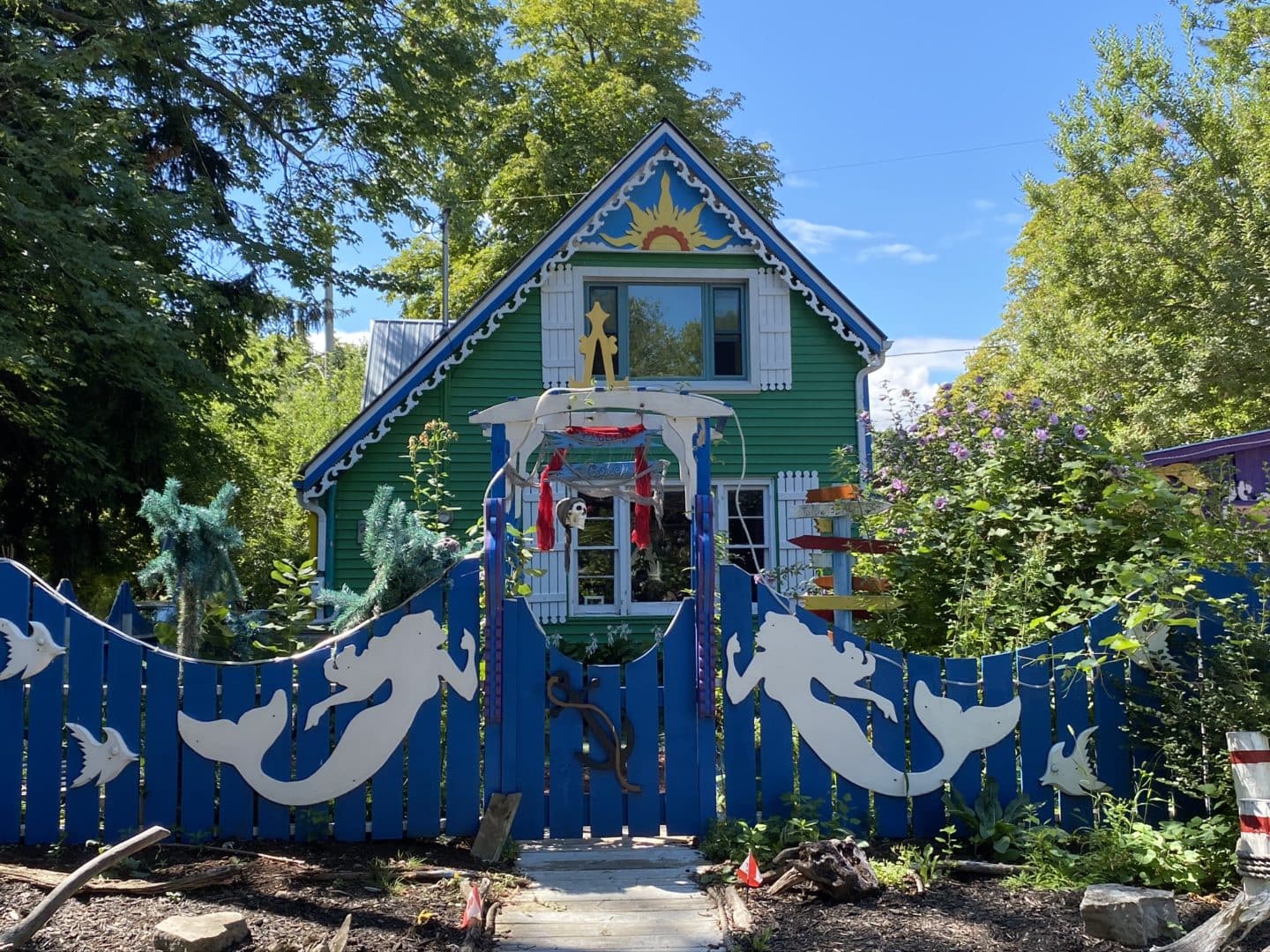 Travel-specific ways to save money
Pick budget-friendly places
When planning a trip, one of the biggest considerations is often the budget. Fortunately, there are many budget-friendly destinations that can help make travelling more affordable.
Choosing to visit destinations that have lower costs of living and lower prices for accommodation, food, and activities can make a big difference in how much money you spend on your trip.
Additionally, travelling during the off-season or shoulder season can often result in lower prices for flights and accommodations. By doing some research and carefully selecting budget-friendly destinations, it is possible to have a great travel experience without breaking the bank.
There are many affordable destinations to visit around the world that can make travelling more accessible and budget-friendly.
Thailand, with its beautiful beaches, rich culture, and affordable prices, is a popular destination for budget travellers. Mexico is another great option, with its vibrant culture, delicious food, and stunning beaches, all at an affordable price. Portugal is a fantastic destination for those looking for an affordable European vacation, known for its stunning coastline, historic cities, and delicious food.
Vietnam is another affordable option, with beautiful landscapes, delicious food, and friendly people. Indonesia is also worth considering for budget travelers, with its diverse culture, beautiful beaches, and affordable prices.
Money-saving tip recommended by The Gallivanting Spoon
Travel during the shoulder season
Travelling during off-seasons, also known as shoulder seasons, can be significantly cheaper than travelling during peak seasons. There are a few reasons for this.
Firstly, during peak seasons, demand for flights, accommodations, and tourist activities is high, leading to higher prices. Airlines and hotels know that they can charge more during these times because people are willing to pay for it. In contrast, during off-seasons, there is less demand, which leads to lower prices.
Secondly, during peak seasons, many popular tourist destinations are overcrowded and uncomfortable to visit. The crowds can take away from the experience of travelling and make it difficult to enjoy the sights. In contrast, during off-seasons, destinations are typically less crowded, which allows travellers to enjoy their trip more fully.
For example, during the shoulder season of October, Barcelona attracts tourists from all over the world who are looking to enjoy the city's warm weather and famous attractions without the crowds and high prices of peak season.
Visitors who choose to travel during this time can also save money on flights and accommodations. With fewer people travelling to the city, the prices of flights and hotels tend to be lower, allowing travellers to stretch their budgets further.
One of the must-visit attractions in Barcelona is the Sagrada Familia, a stunning basilica designed by the renowned architect Antoni Gaudí. Despite being a popular tourist attraction, visitors will be able to purchase tickets on the same day and won't have to wait in long lines to enter during the shoulder season.
This will allow them to enjoy the beautiful architecture and ambiance of the basilica without feeling rushed or overwhelmed by the crowds.
Overall, travelling during off-seasons can be a great way to save money and have a more enjoyable experience.
Smart travel tip recommended by Travel Addicted Unicorn
Travel referrals for cruises
If you're a cruiser, you can earn referral cruise credits to help pay for your next cruise. Currently, Holland America Line and Princess Cruises give free credits when you refer a friend to their cruise line, and that person books and completes a cruise.
Holland America gives USD 50 credit per person, and a Princess Cruises referral earns you USD 25. While that may not sound like a lot of money, you can obtain a referral credit for each member of the cruise party. So, a family of four sailing with Holland America earns you USD 200! Plus, they earn USD 200 too, so it's a win-win situation.
To receive the credit, the person must not have previously sailed with the cruise line. However, you can earn credits for family or friends cruising with or without you, but they must be making their first-ever cruise on that line.
You can even earn that free money by referring a spouse or partner. It's a great way to get rewarded and help your loved ones save some money too!
You must use all issued credits within two years from the date they were issued. Credits may be used to book a cruise, applied to an already booked cruise that has yet to be paid in full, or used onboard for shopping, special restaurants, spa treatments, port excursions, gratuities, and more.
Money-saving travel tip from Forever Karen
Related Posts
Pin it for later!