Prince Edward Island is Canada's smallest province but don't let that fool you! It's packed with unique and magical sights, hidden gems, history, and a sense of charm that you won't find elsewhere. With its natural beauty and whimsy, PEI is a fairy tale come to life and you'll feel as though you've stepped right into a storybook.
Here are some magical places to visit and things to do on PEI that will melt your heart.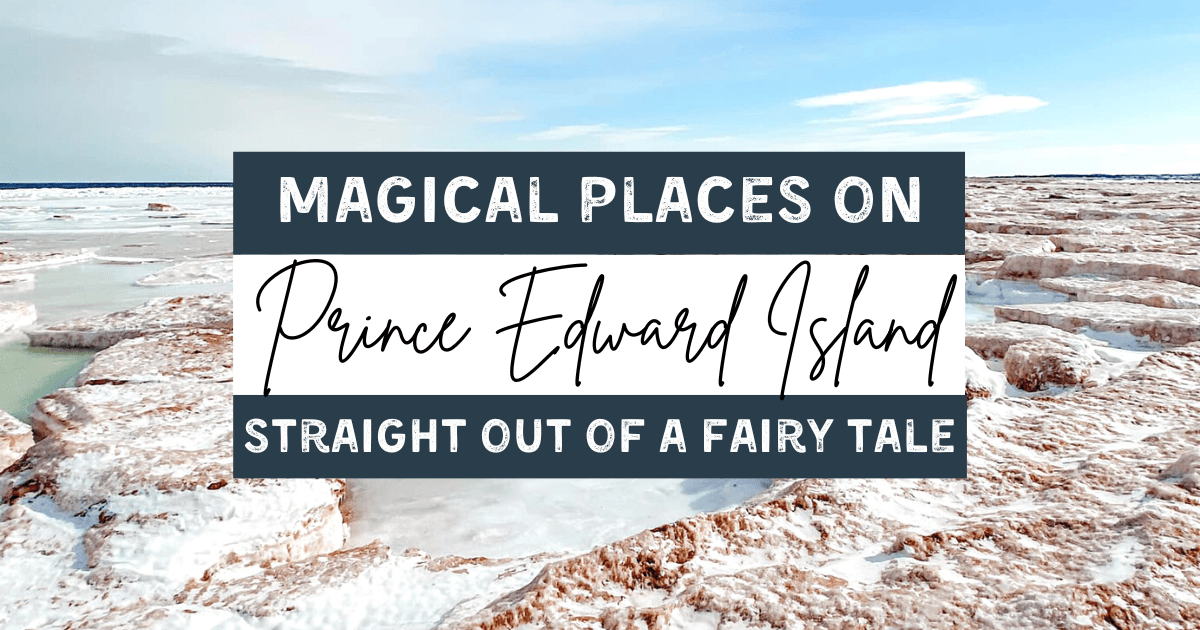 This post contains affiliate links which means I earn compensation when you click on the links at absolutely no extra cost to you! Feel free to read my disclosure policy. Thank you for supporting my blog!
Plan your next vacation using these tools!

✈️ Book flights: SkyScanner
🏨 Book hotels: Booking.com
🚘Book car rentals: RentalCars.com
🎫Book tours: GetYourGuide
🌍Favourite travel item: Packing cubes
🧳Favourite travel bag: Osprey 40L Fairview
🩹 DIY Travel Medical Kit
💸 20 Cheap Travel Items Under $20
Victoria By The Sea
Just a short drive from Charlottetown is endearing Victoria By The Sea, a tiny town dotted with pastel buildings, historic charm, and inspiring art shops and galleries.
Visit during the summer months for seaside dining, local shopping for chocolates, pottery and antiques, and kayaking along this delightful coastline.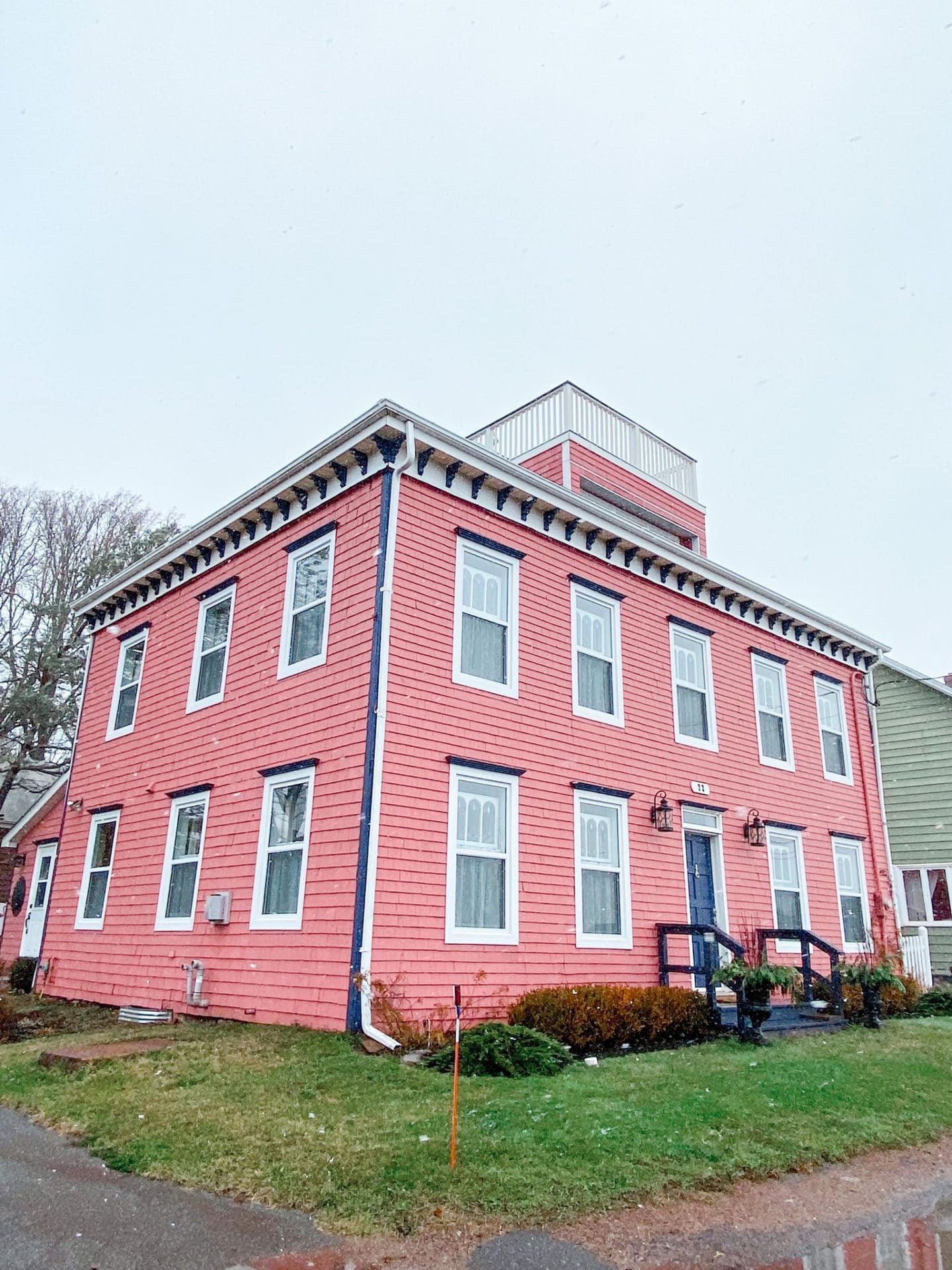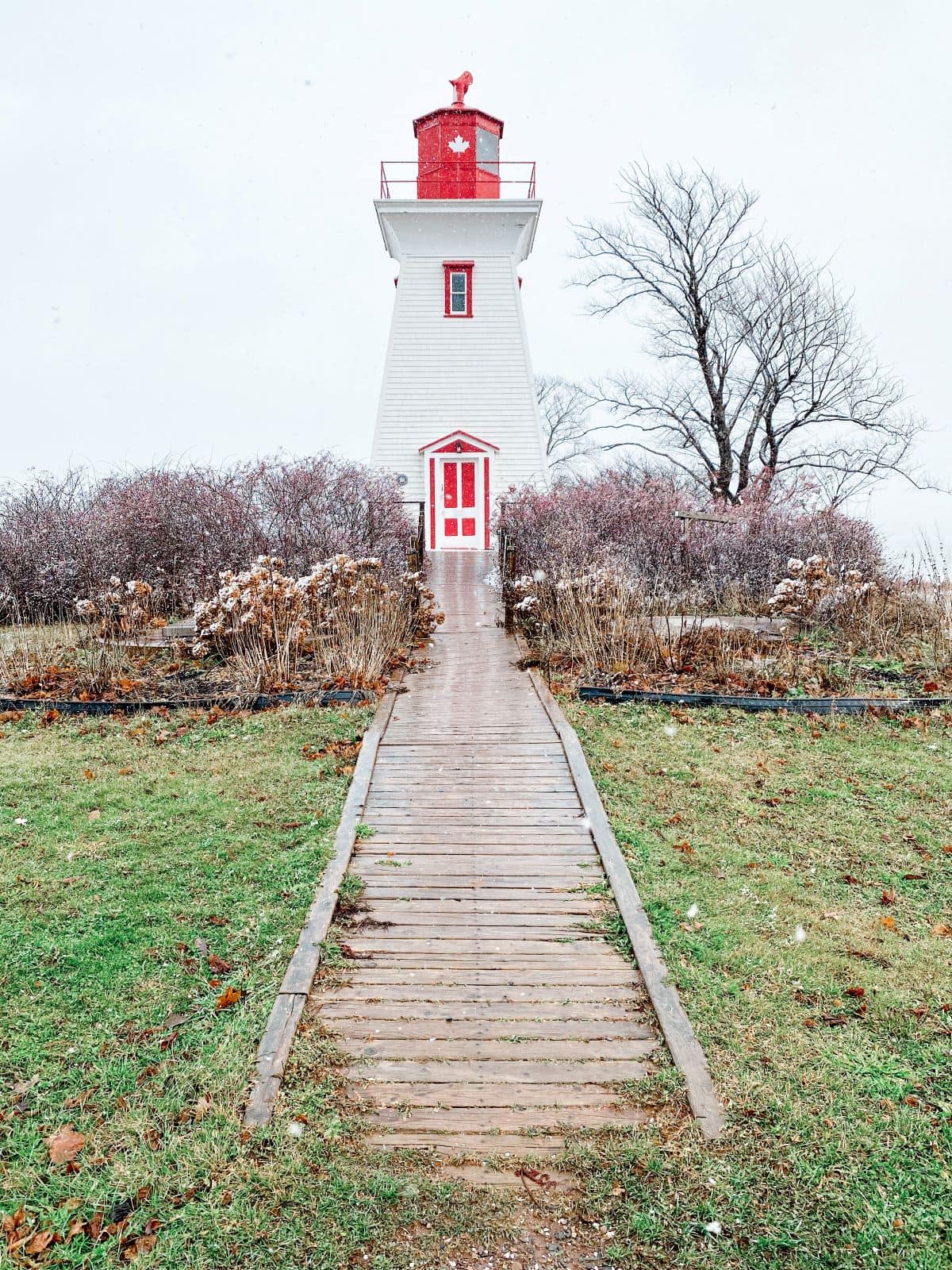 Teacup Rock
Update September 2022: Sadly, Hurricane Fiona has claimed Teacup Rock as one of her victims.
The stunning Teacup Rock at Thunder Cove Beach will make you instantly feel as though you've stepped into a fairy tale. With Thunder Cove's majestic sandstone formations, caves, an ever-changing tide and red cliffs constantly shaped by Mother Nature, this is truly one of the most awe-inspiring locations in PEI.
Walk the beach along crumbling cliffs, explore the ever-changing landscape, and marvel at the large sandstone teacup on the beach. Be sure to time your visit with the tides!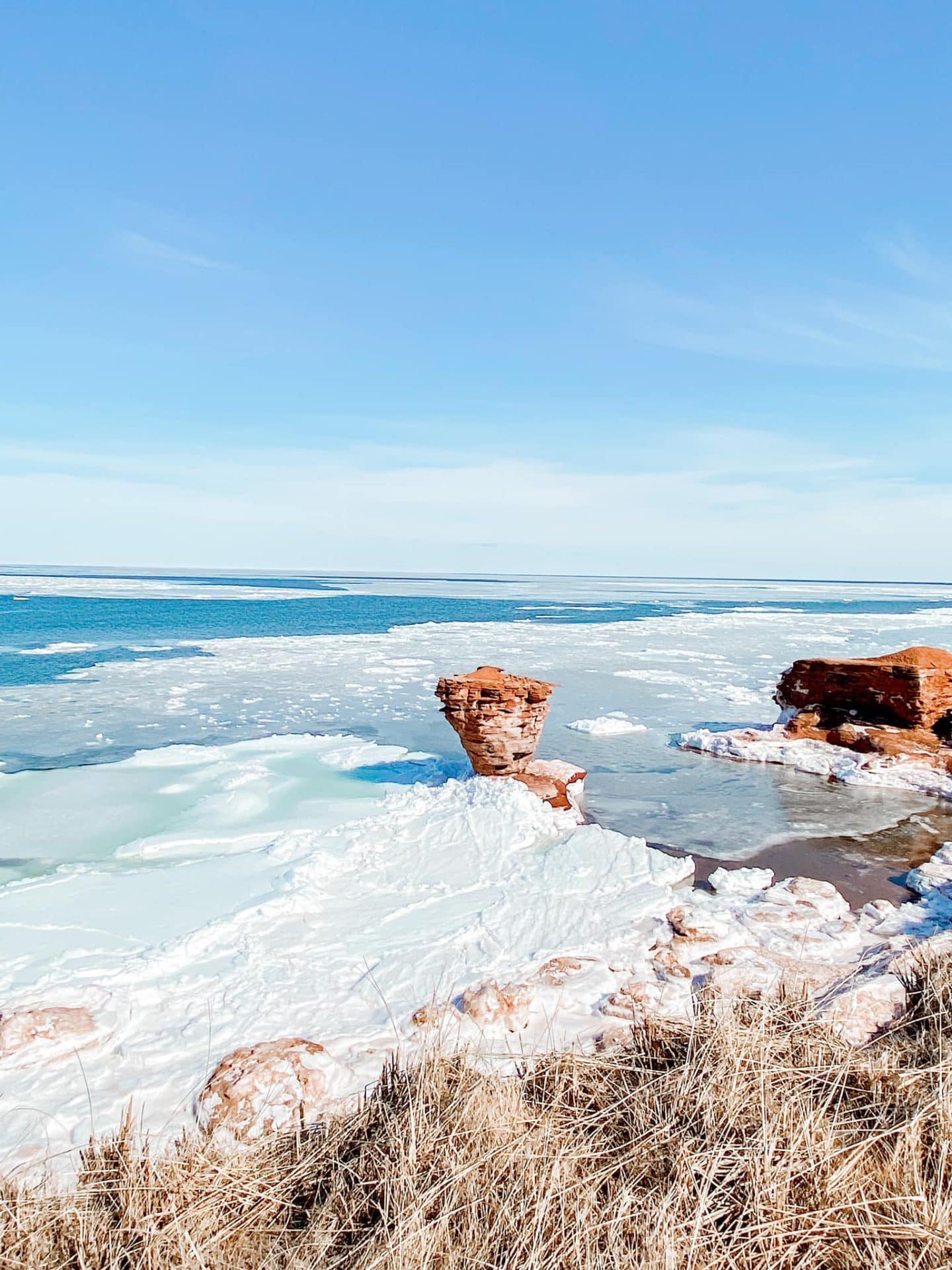 Hannah's Bottle Village
Can you imagine an entire village made out of bottles? How about two of them? Prince Edward Island is home to two unique villages made of colourful bottle-studded houses that look like they've been plucked from a storybook.
The closest to Charlottetown is Hannah's Bottle Village, on the way to Point Prim Lighthouse. This unique village is considered one of PEI's best hidden gems! Created by a retired bus driver, you'll find a dozen buildings in different shapes in sizes, from a church, lighthouse, Green Gables replica, sports centre and more!
Hannah's Bottle Village consists of over 50,000 colourful bottles donated from locals and restaurants. This fairy tale location is free to visit, but donations to the IWK Children's Hospital are appreciated. Over $60K has been donated so far!
You can also visit another bottle village in Cape Egmont, where colourful buildings dot the landscape and gardens in a seaside setting.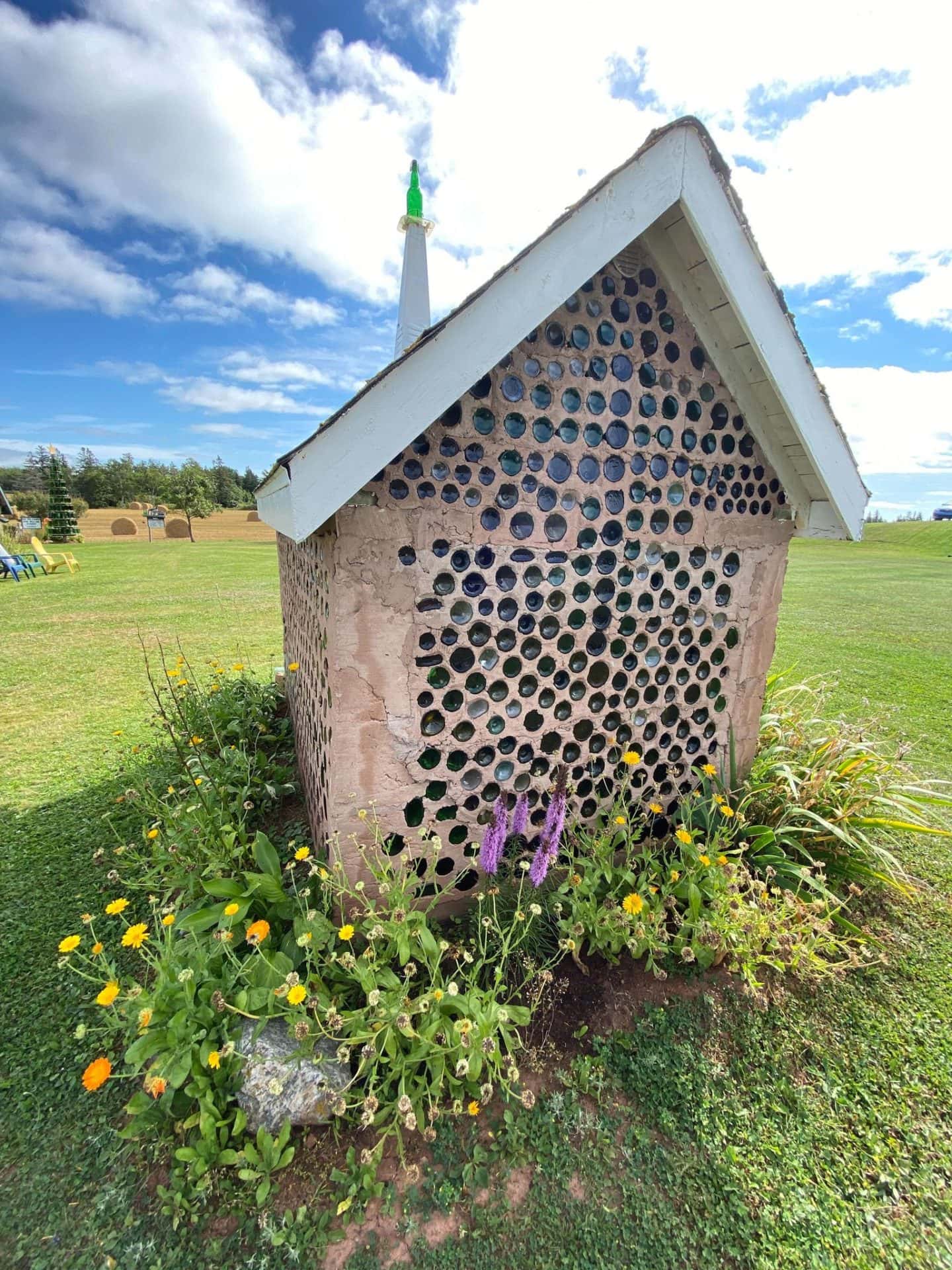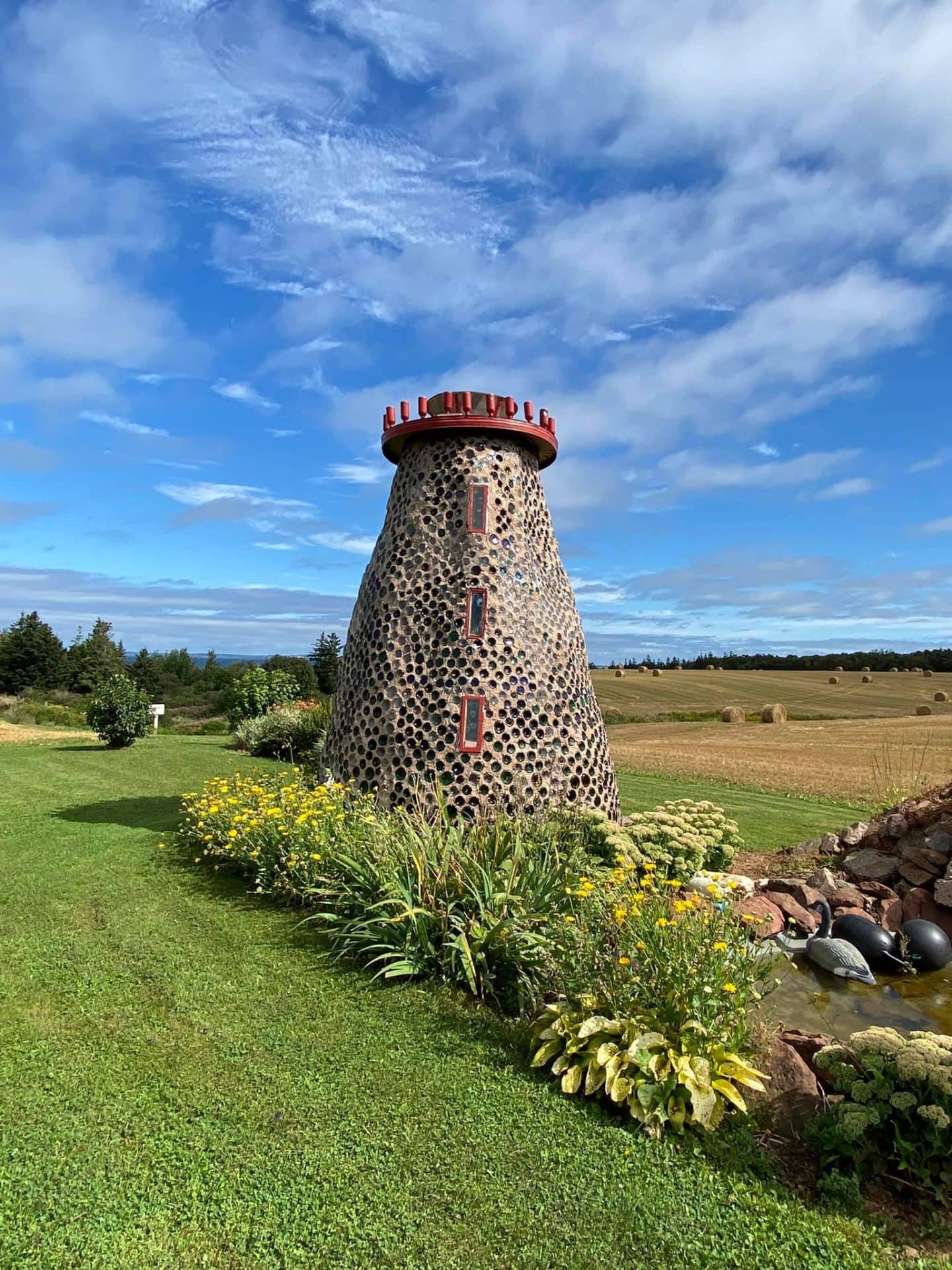 Hunter River
A visit to the old grist mill is like taking a step back in time. This hidden gem is located in Hunter River and is a former grist mill, complete with its own water wheel. It stands as an important reminder of the early industrial history of PEI!
With its covered bridge, large wooden barn with gabled windows and roof, and picturesque location alongside the rushing waters of Hunter River, this grist mill will remind you of children's fairy tales of the olden days.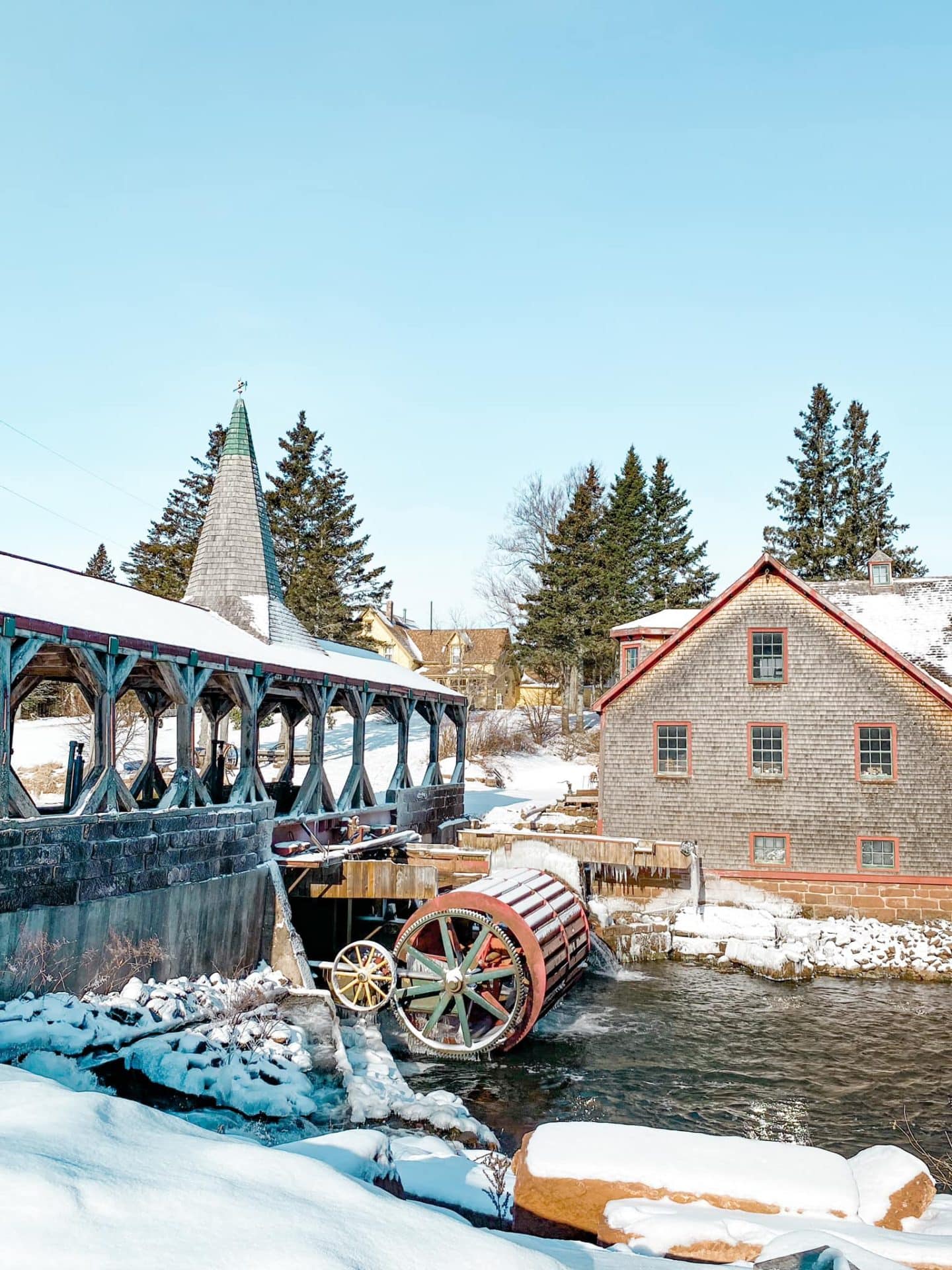 Canada's Smallest Library
In a tiny town called Cardigan is Canada's smallest library! This 12 x 12 building located along the river is so adorable it looks like it should belong in a fairy tale. It holds 1800 books and a lifetime membership is only $5.
Keep your eyes peeled for this charming little building; it overlooks Cardigan Sea Shore with scenic water and forest views.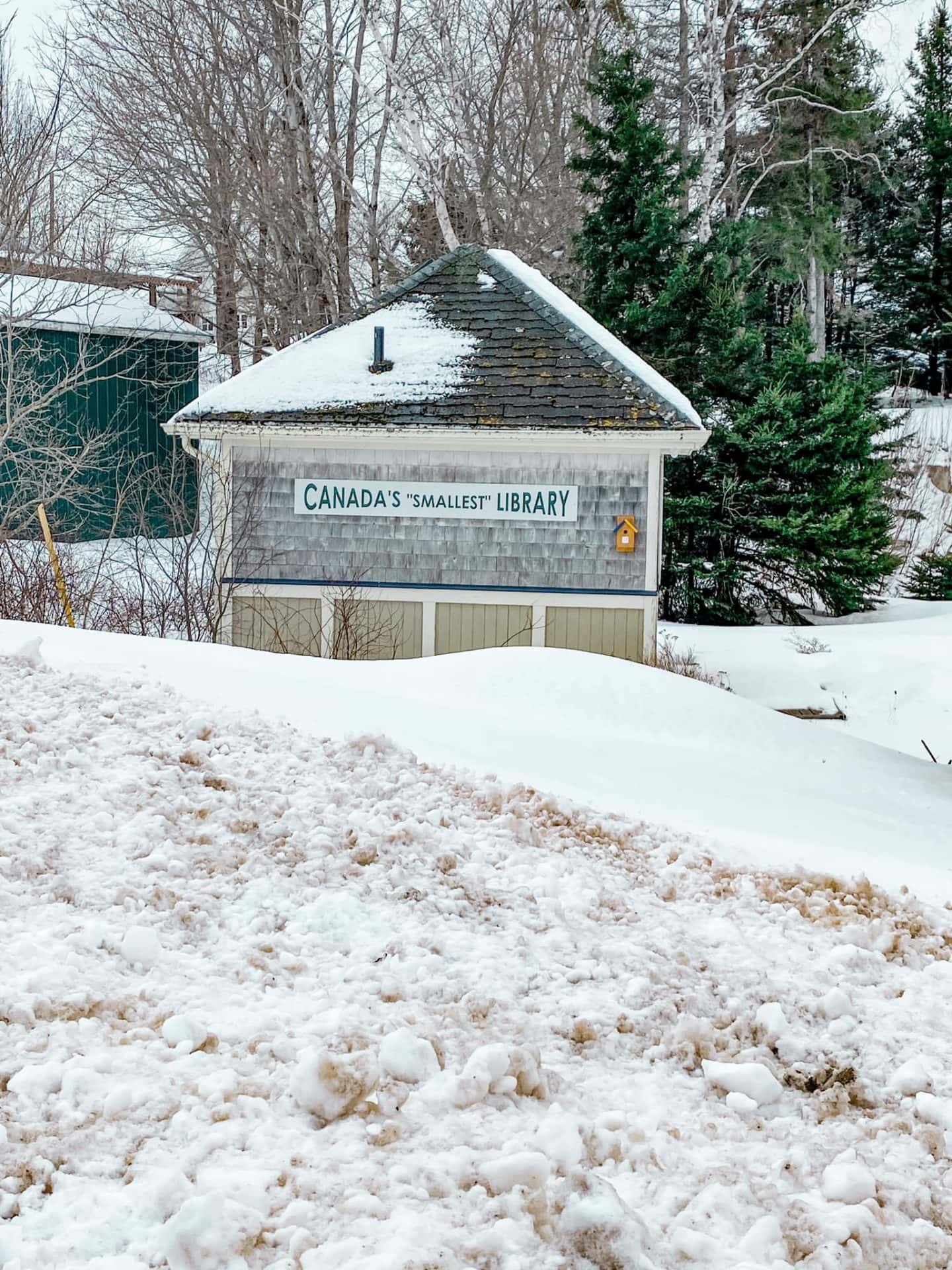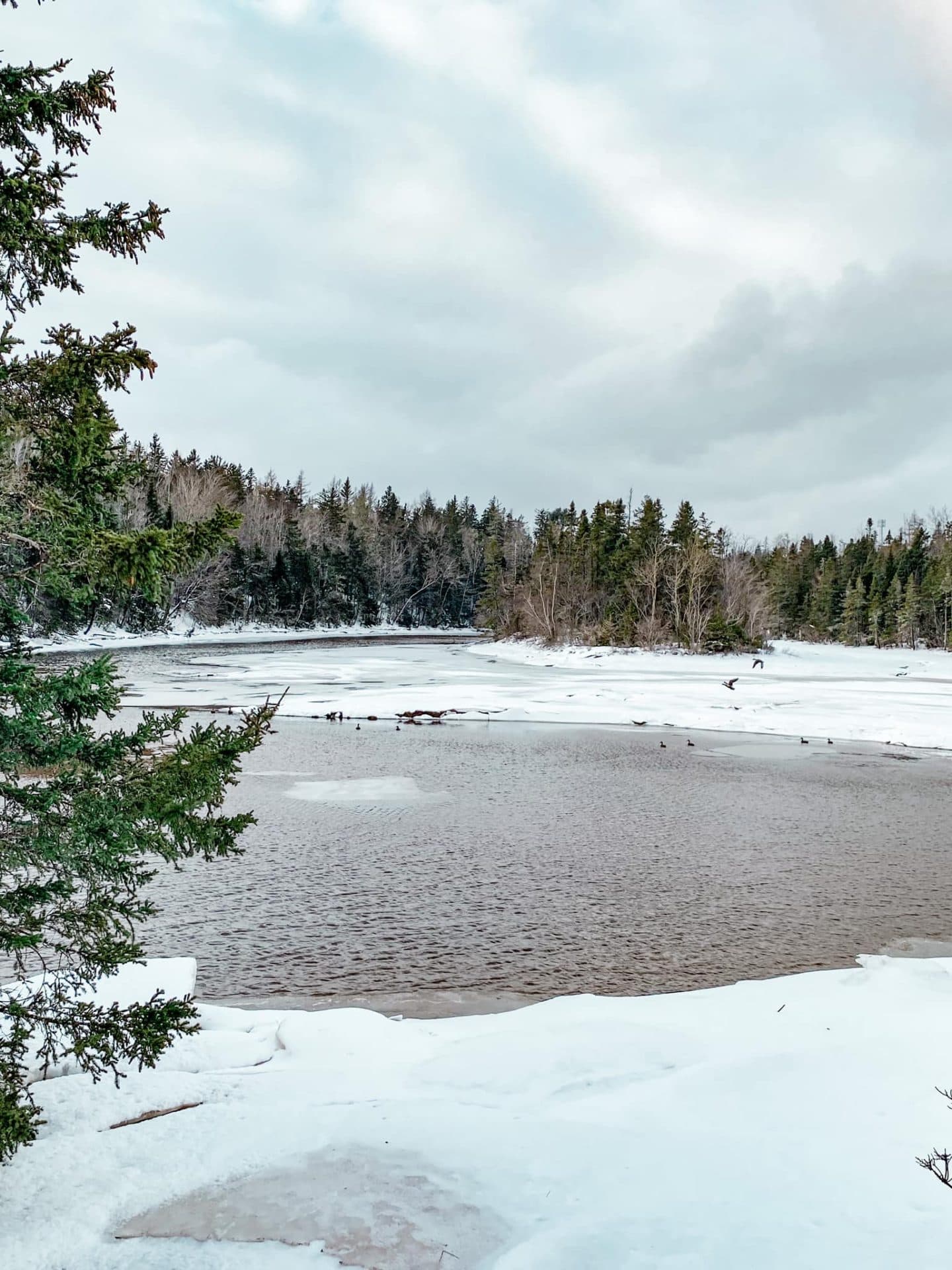 Greenwich
Nestled between ever-shifting sand dunes within Prince Edward Island National Park is magical Greenwich, home to the biggest sand dunes in PEI. This fairy tale place has been shaped by wind and water.
There are a number of winding trails and interpretive signs giving history and culture of the area. Follow the Dunes Trail to walk across a 700 metre floating boardwalk leading to a stunning beach perfect for spending a lazy summer day.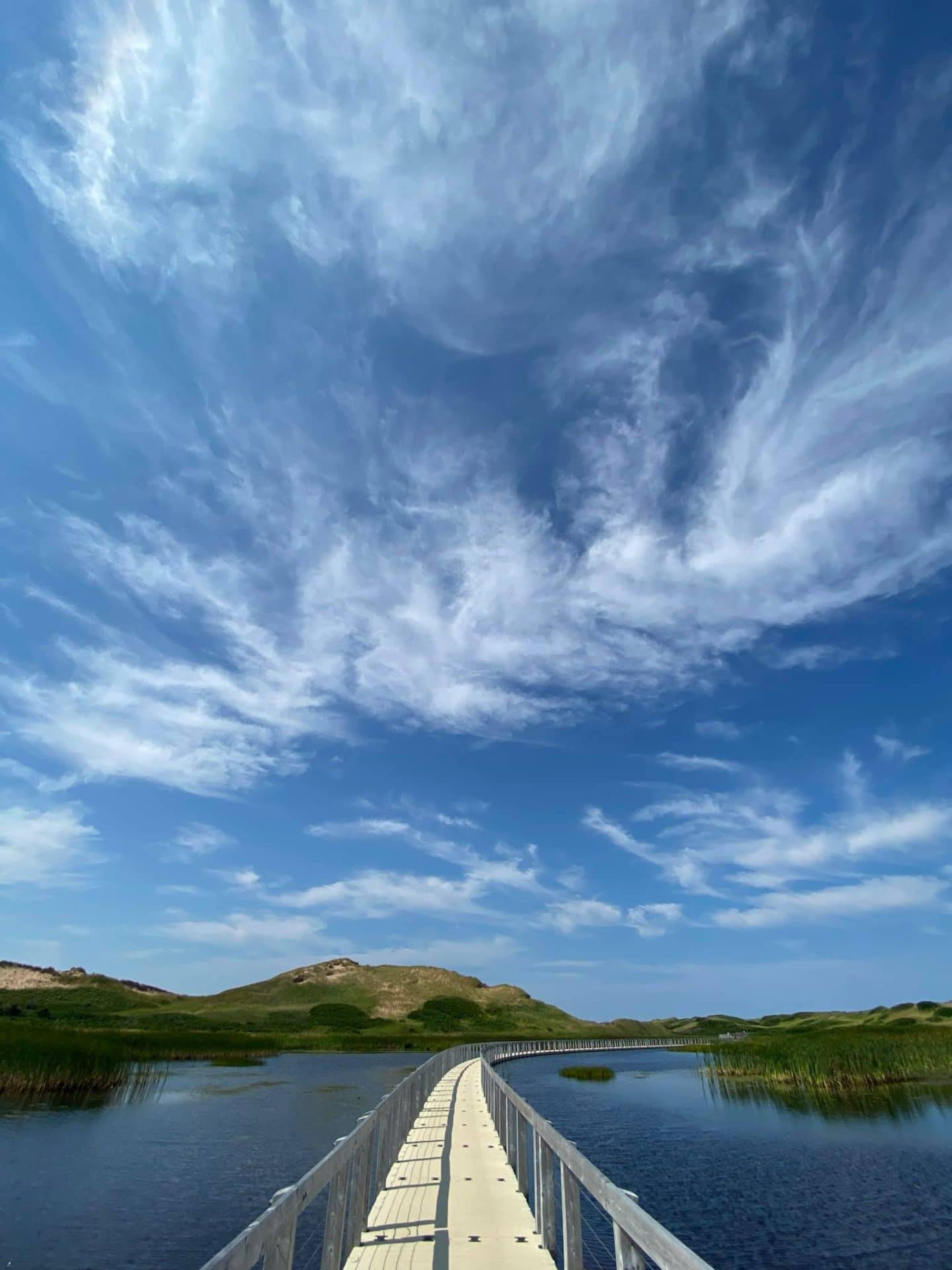 Malpeque
Remember the ornate buildings and churches in children's storybooks? They actually exist in Prince Edward Island! Princetown United Church in Malpeque is one of the most beautiful churches I've ever seen, and you can't help but stop and take a photo.
One of the features that stand out most is the anchor in the stained glass window.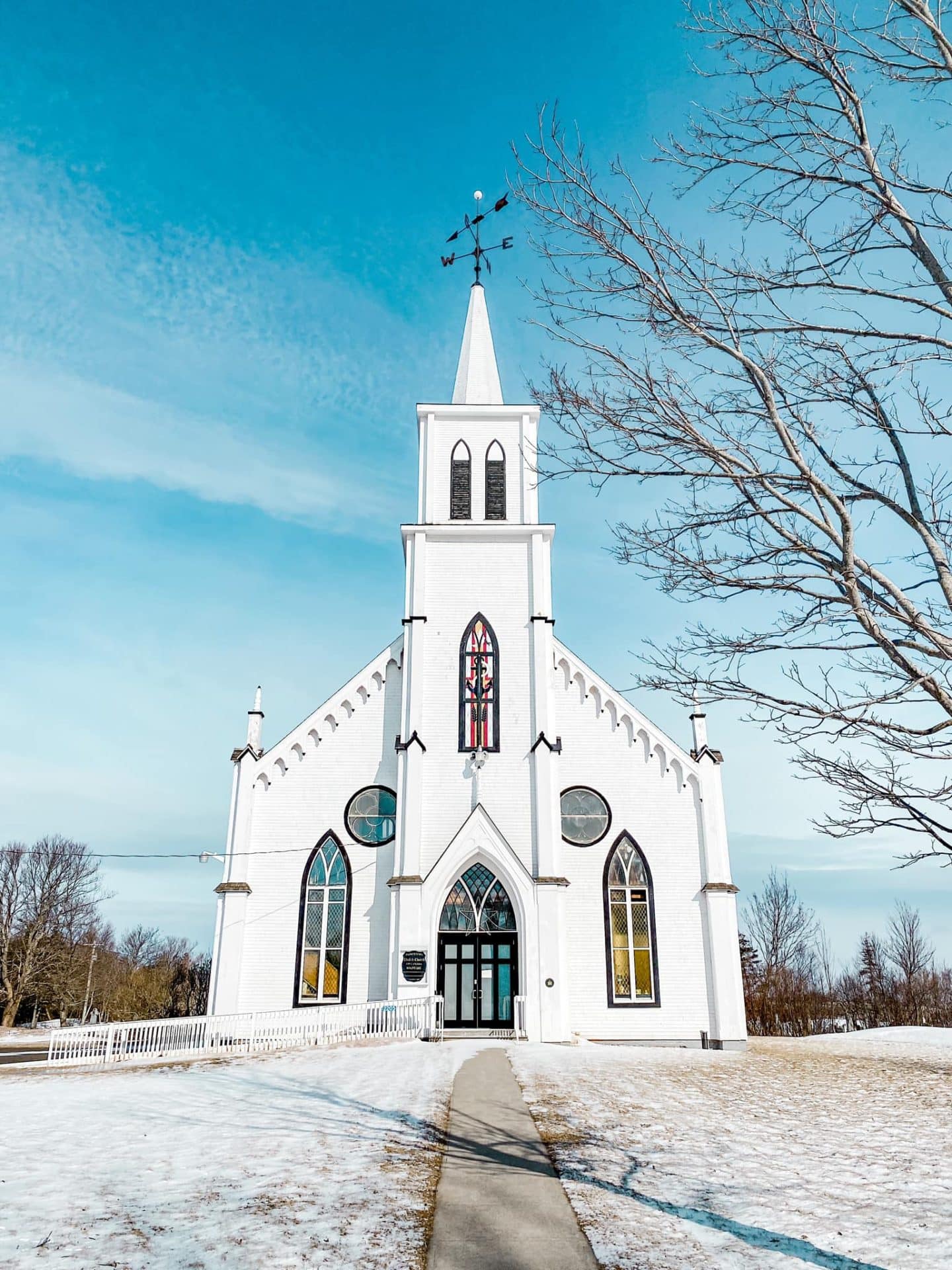 Charlottetown
A walk through downtown Charlottetown would make anyone fall in love with this colourful city. Not only is it filled with marvellous architecture, this place is a must-visit for any Canadian history lover; this quaint city is the birthplace of Confederation, after all!
With dreamy buildings, a boardwalk along the harbour, and plenty of amazing food to eat, this city is a fairy tale place that any visitor must put on their list!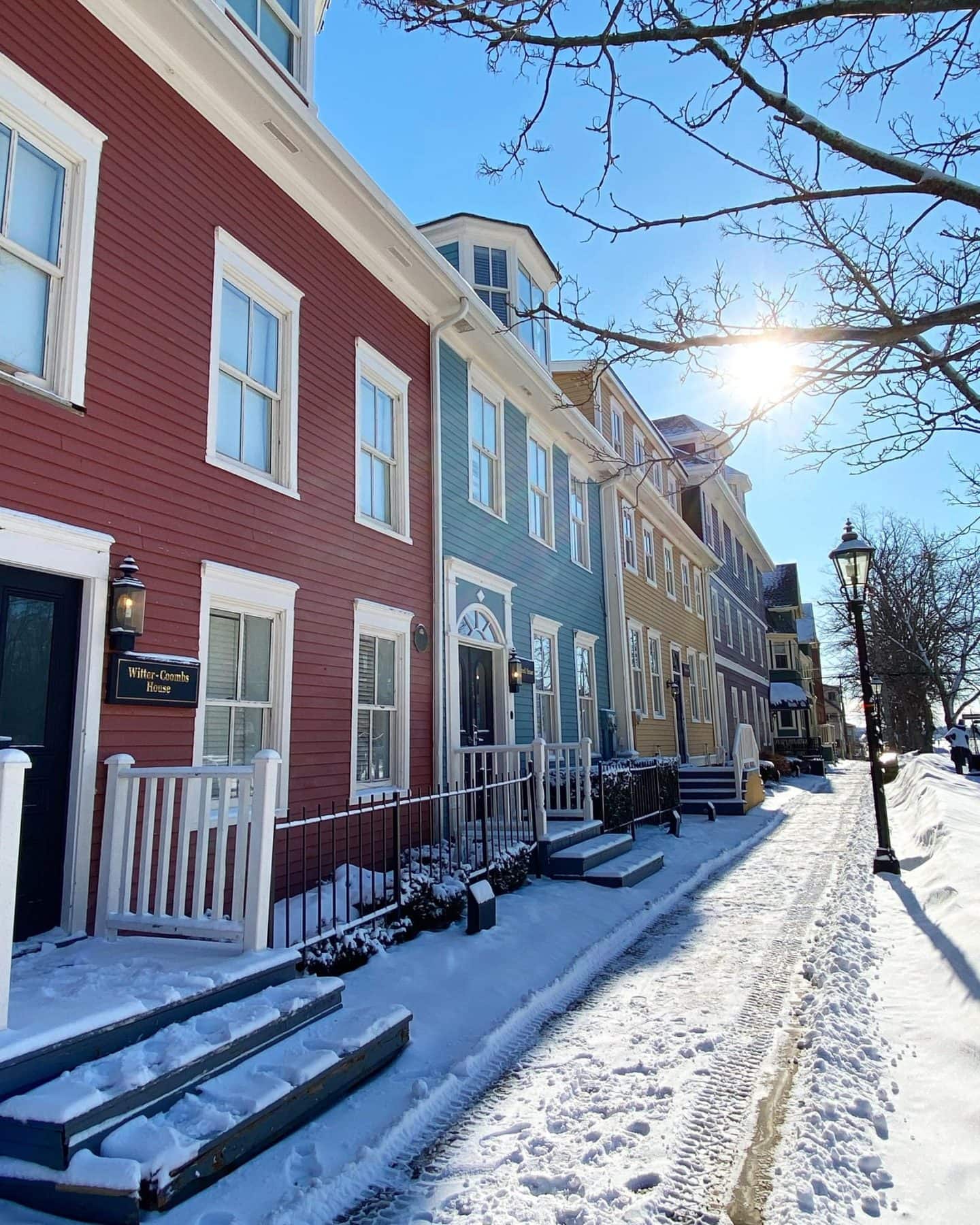 Green Gables
Of course this list of fairy tale places in PEI wouldn't be complete without mentioning the famous literary icon, Green Gables! Yes – THE Anne of Green Gables!
While Avonlea is Anne's home village in Anne of Green Gable is fictional, the story is based off of Cavendish and the beautiful surroundings. All you need to do to experience Anne's magical world is to come to PEI!
You can visit the Green Gables house, tour this historic home and property and get a glimpse of the story behind the inspiration of Anne of Green Gables that will quite literally transport you back into the storybook.
Also in Cavendish is a tribute to Avonlea Village (which has great shops and restaurants!), as well as the author, LM Montgomery's birthplace in New London and the Anne of Green Gables Museum in Kensington!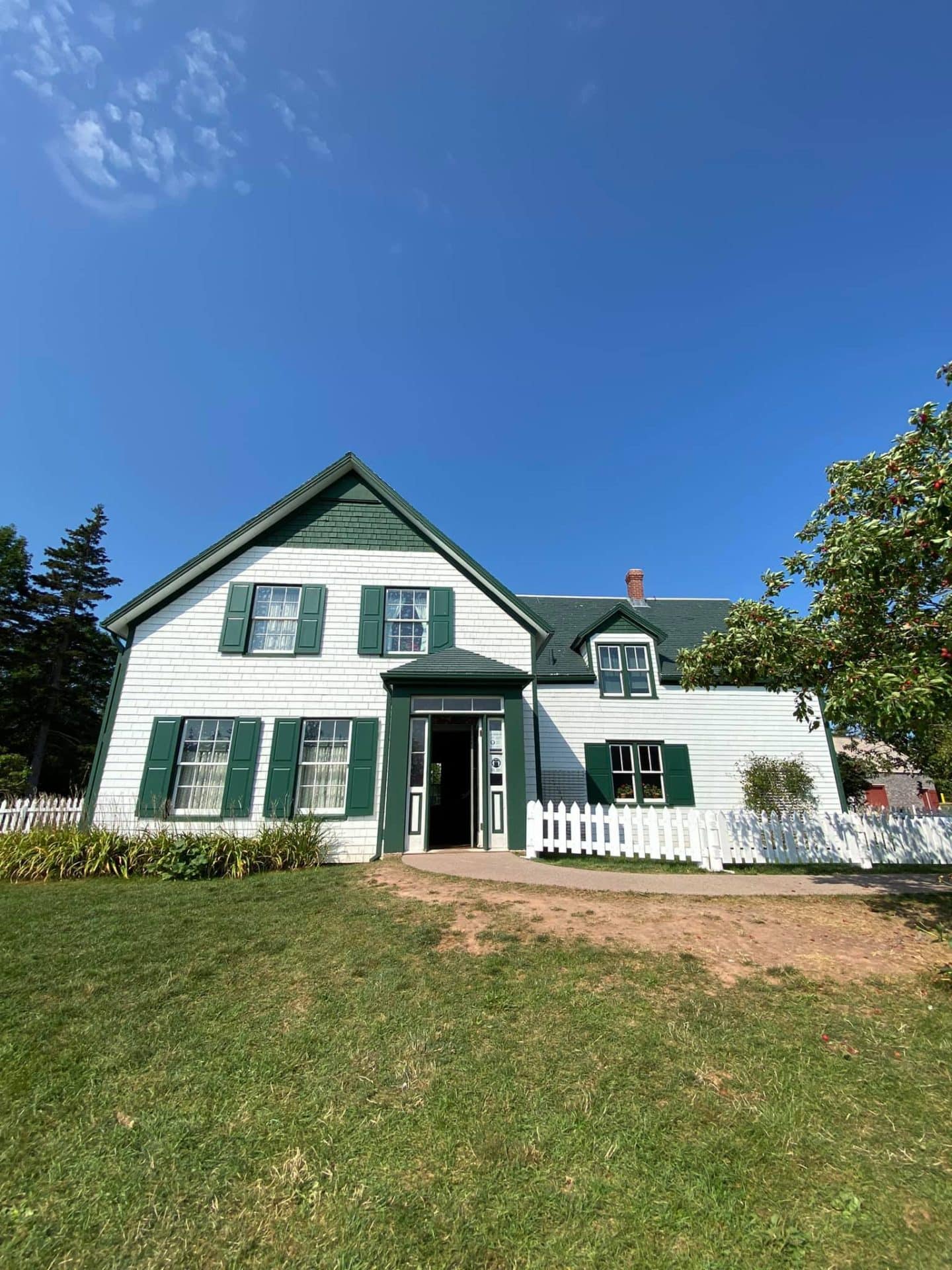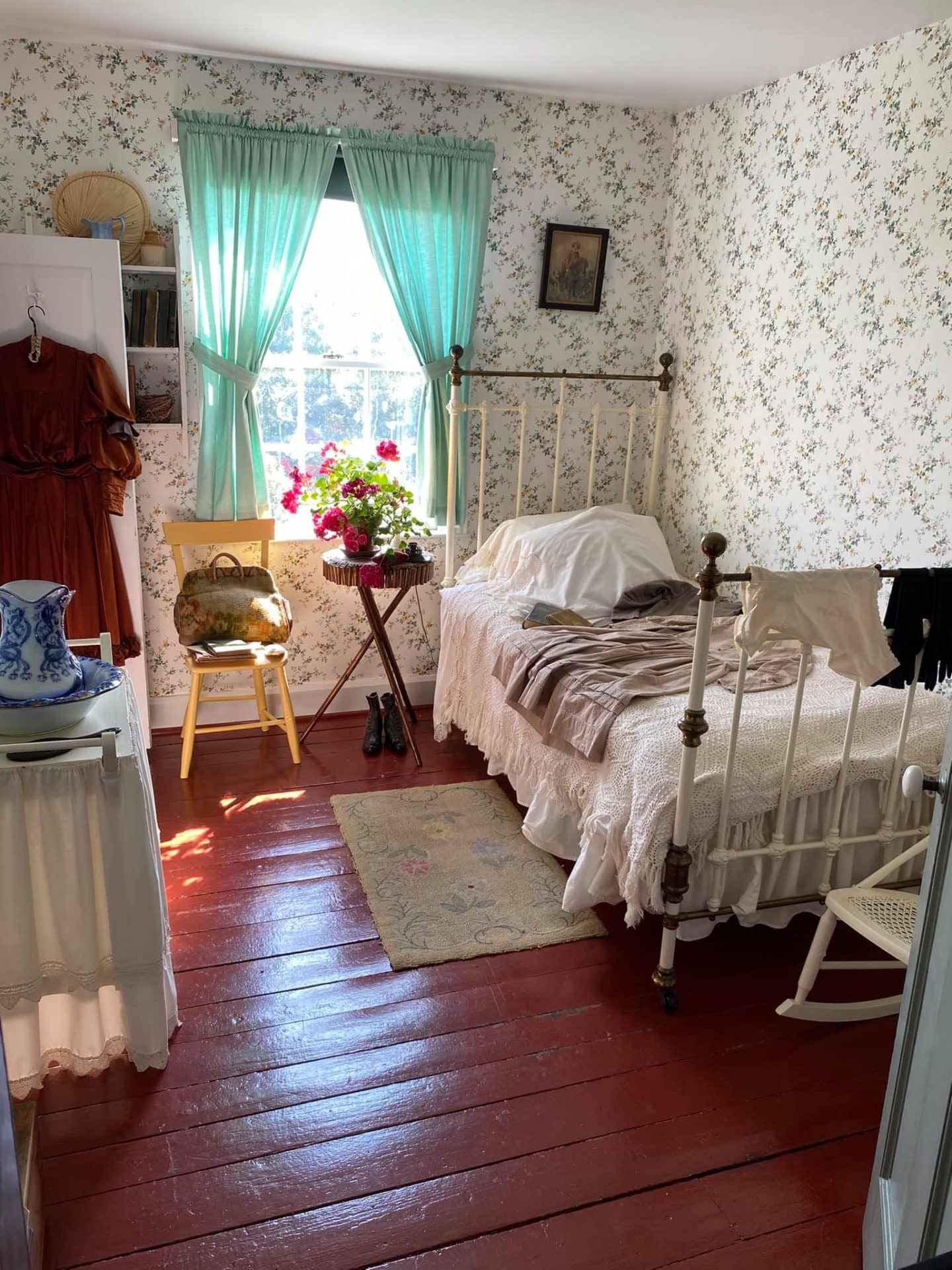 Winter River Trail
The breathtaking Winter River Trail is a gorgeous hiking trail through mature pine and birch trees along a soft trail covered in moss and fallen pine needles. You'll feel as though you've been transported into another world and the natural beauty here is difficult to replicate elsewhere.
Hiking all of the trails at Winter River takes roughly two hours along the river and through the woods. It is quite literally the epitome of an enchanted forest.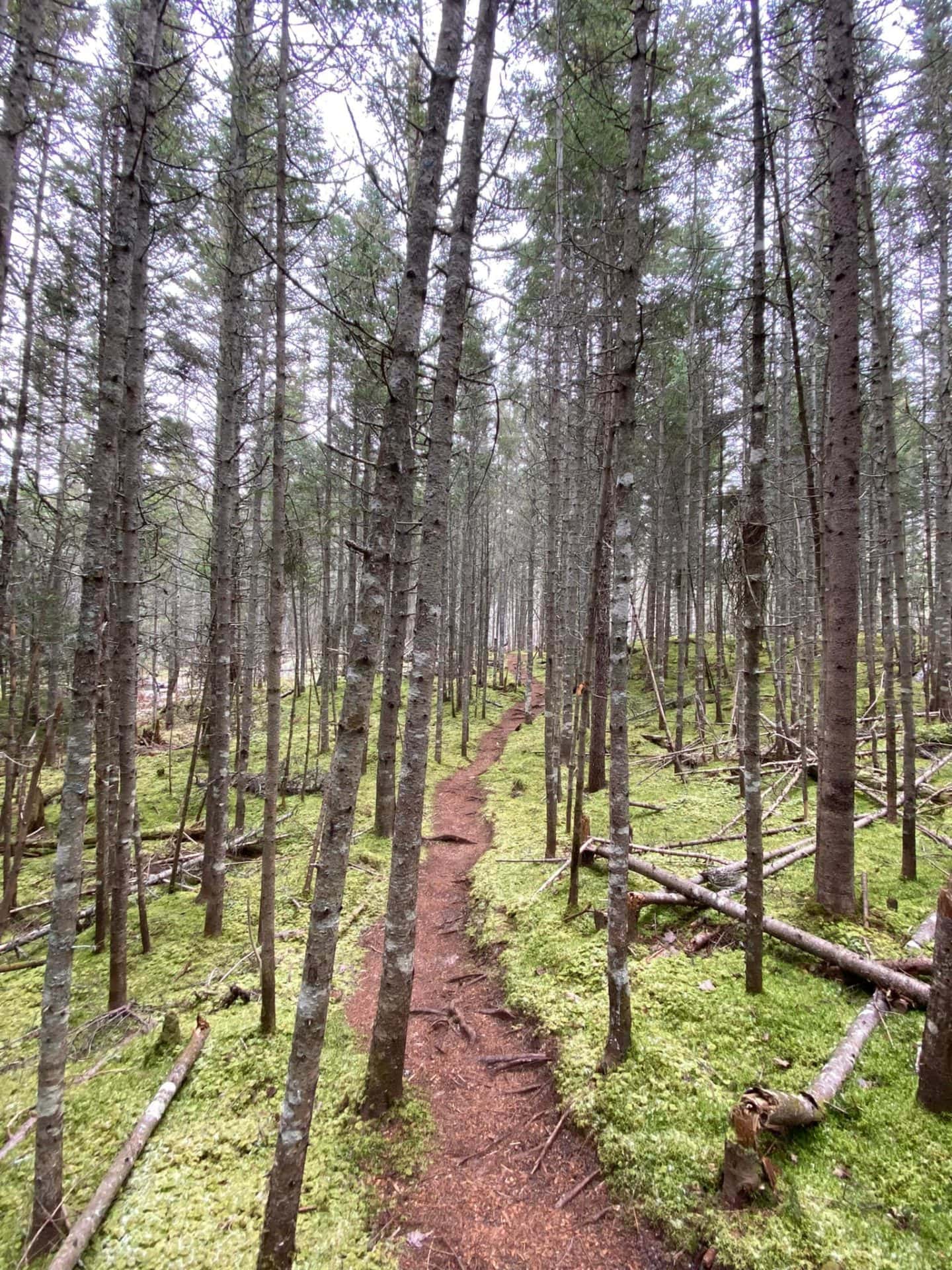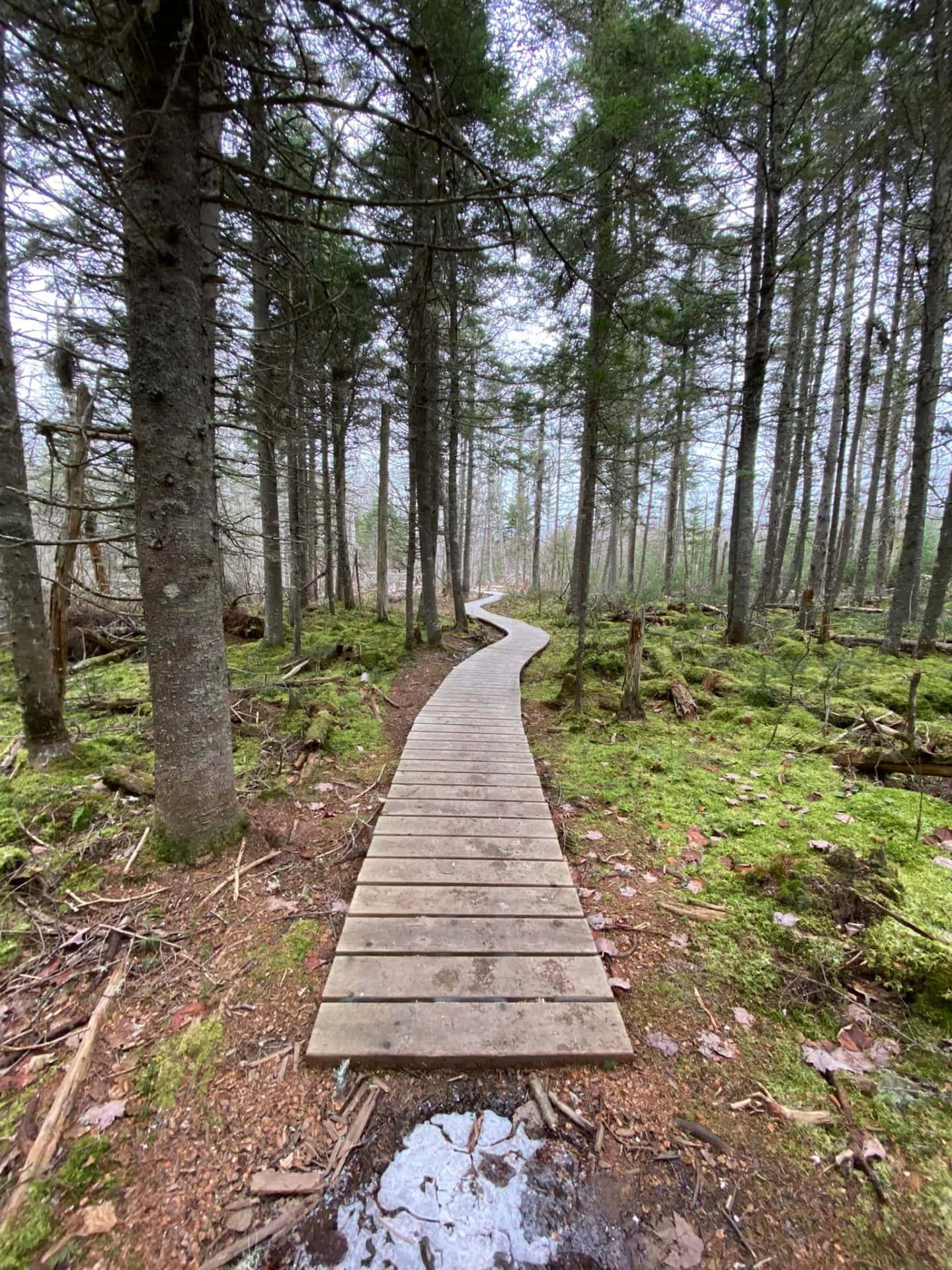 Singing Sands Beach
It's rumoured the sand at Basin Head Provincial Park sings to you…it's melodic tune beckoning you to the water's edge. Is there anything more fantastical than magical sand that sings to you?
This gorgeous beach has a high silica content, which makes a squeaking sound when you step across it on dry days.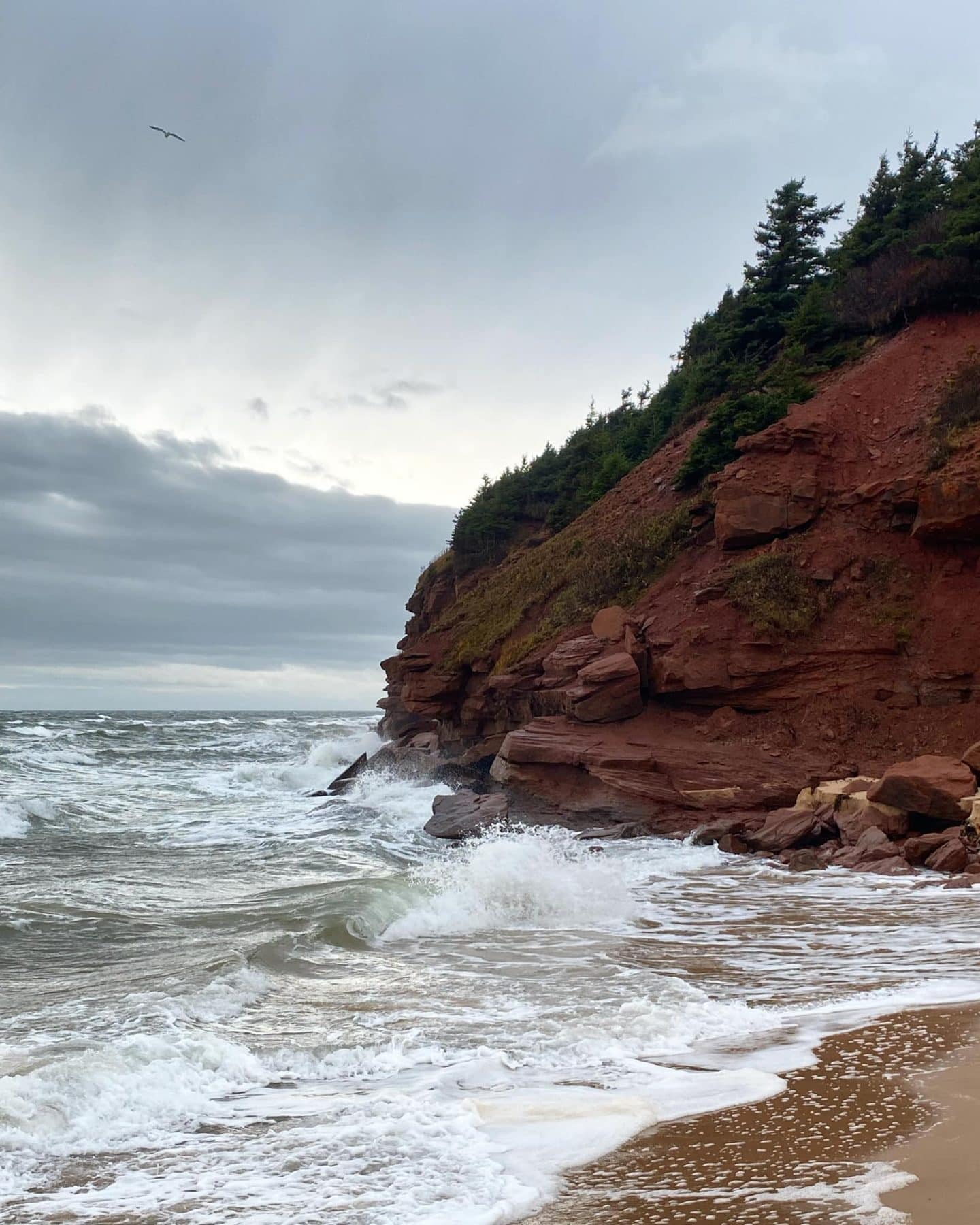 North Rustico Harbour
The quaint and colourful North Rustico Harbour is so dreamy even on dreary days. This picturesque harbour is driven by the fishing industry, which is bustling with lobster fishermen during May and June.
You'll find shops, kayak rentals, deep sea fishing, and restaurants all packed in this small town with big charm.
You'll feel as though you're in a dream while you relax as the sun sets while you watch boats dock for the day and let your worries melt away. North Rustico is minutes from Cavendish where you can explore beaches, trails, and all things Anne of Green Gables to your heart's content.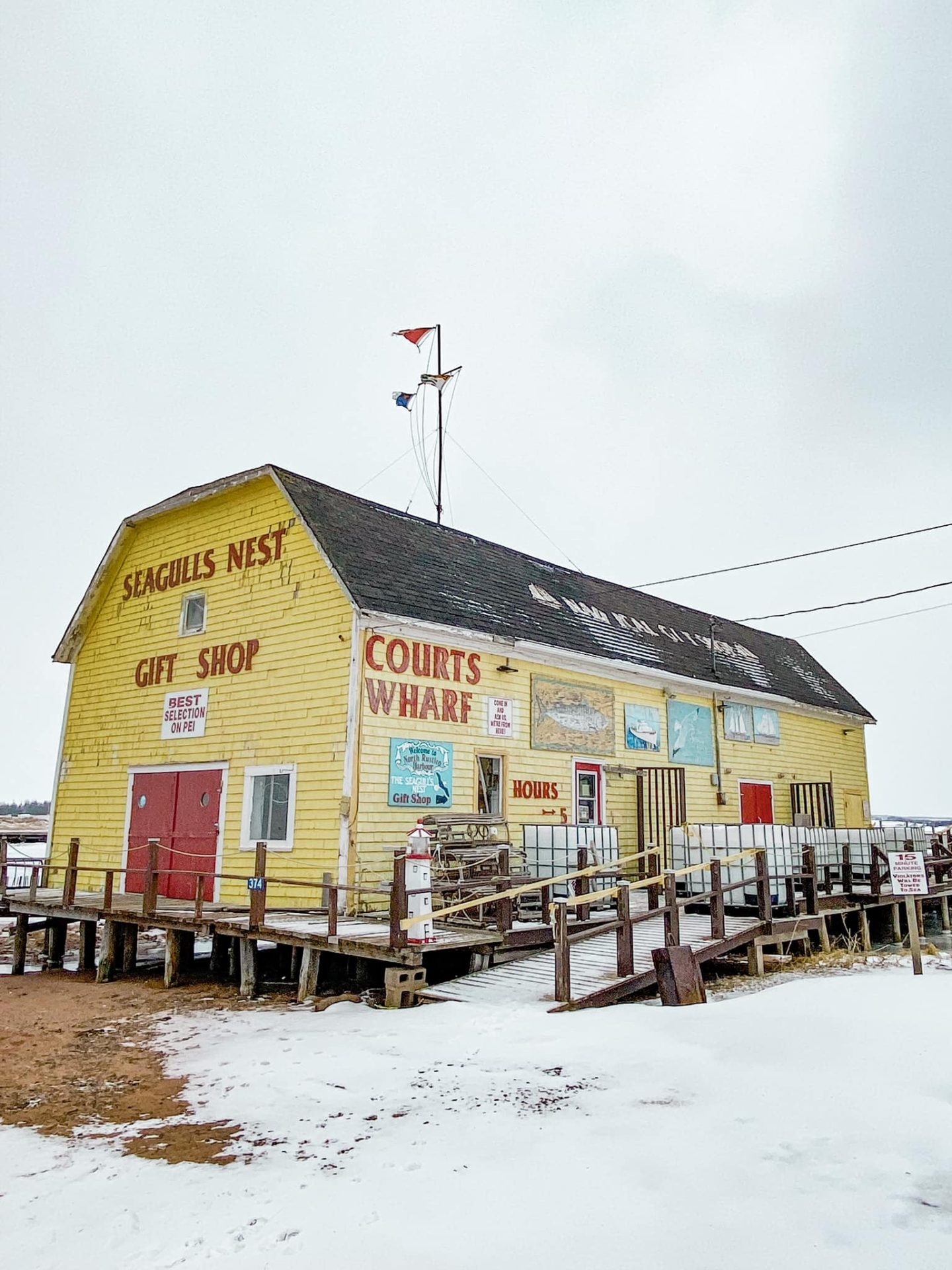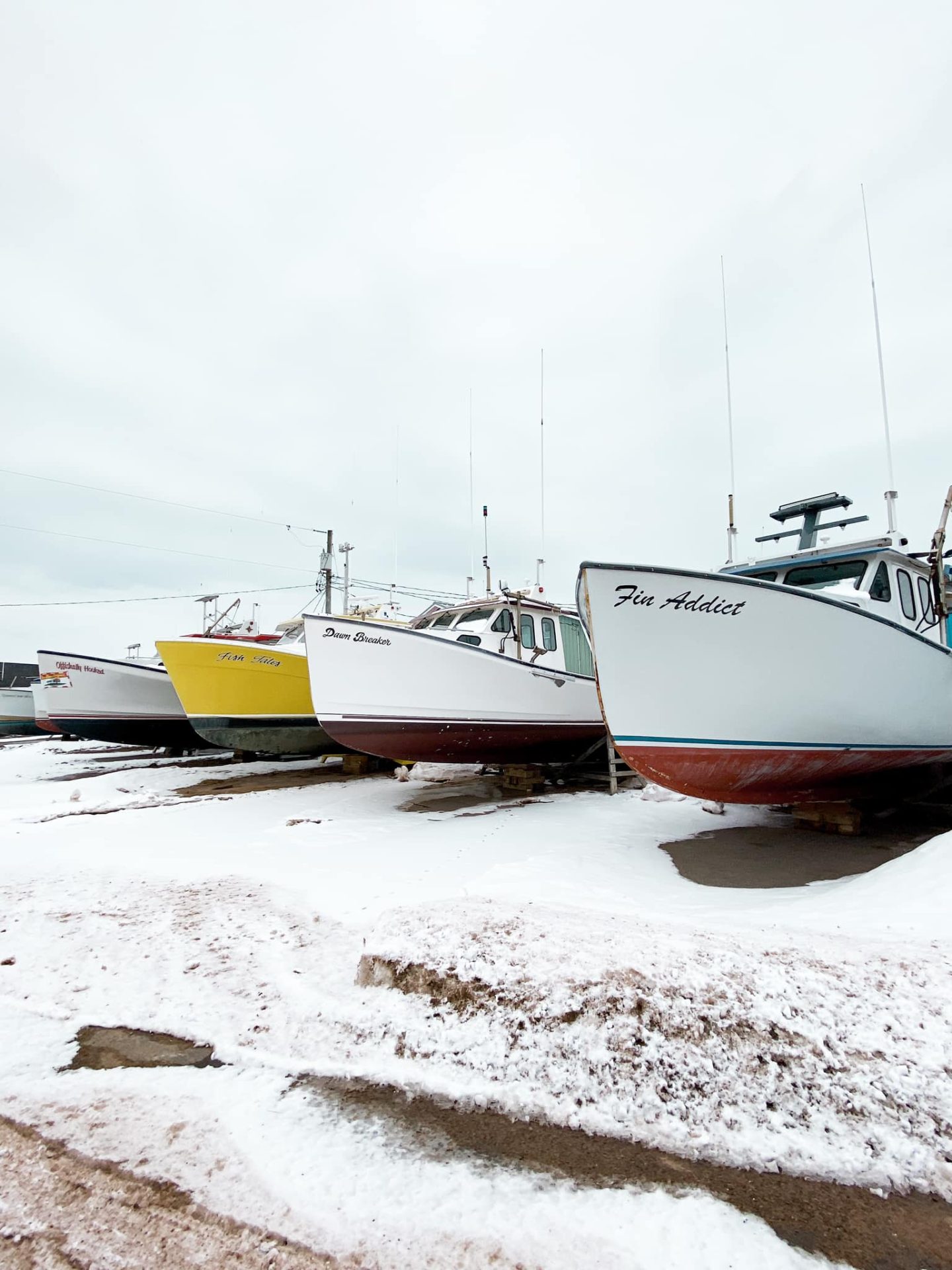 Related Posts
Pin it for later!