One of Prince Edward Island's best traits is all of its hidden gems dotted around the island. One such hidden gem is Mooney's Pond.
This gorgeous 1.4 km nature trail, known as Peggy's Trail, loops around Mooney's Pond at Morell River Management Cooperative. It is very well maintained and has unique features like a floating dock, bridges, and boardwalks.
If you're looking for a cute hiking trail on Prince Edward Island, Mooney's Pond is an ideal spot!
This post contains affiliate links which means I earn compensation when you click on the links at absolutely no extra cost to you! Feel free to read my disclosure policy. Thank you for supporting my blog!
Plan your next vacation using these tools!

✈️ Book flights: SkyScanner
🏨 Book hotels: Booking.com
🚘Book car rentals: RentalCars.com
🎫Book tours: GetYourGuide
🌍Favourite travel item: Packing cubes
🧳Favourite travel bag: Osprey 40L Fairview
🩹 DIY Travel Medical Kit
💸 20 Cheap Travel Items Under $20
Why hike at Mooney's Pond?
If you want to immerse yourself in nature in a quiet, peaceful trail with beautiful views, a visit to Mooney's Pond is certainly worthwhile!
This relaxing trail is stunning at any point of the year, and is a fantastic place to stretch your legs if you're driving around PEI, or want to catch some fresh air. It's also unlikely you'll encounter others at this trail since it is off the beaten path.
This beautiful nature trail loops around Mooney's Pond. It's well maintained, and even after visiting a few weeks after Hurricane Fiona, it was apparent how much effort went into maintaining the downed trees.
You will find many bridges, lookouts, and boardwalks along this trail as well, which makes for some great photo opportunities.
Mooney's Pond is great to visit with kids since it is a short, easy trail that has very little elevation change.
Birdwatching enthusiasts will love Mooney's Pond and is quite a popular area for birdwatching and photography.
Part of this trail is also wheelchair accessible at Anderson's Pond with observation decks and fishing platforms. This out and back trail, combined with Peggy's Trail, is just shy of 2 km.
About Mooney's Pond
Mooney's Pond is a habitat restoration watershed group for the community of Morell and surrounding areas. It is also a semi-natural pond for salmon.
In fact, 70,000 salmon have been raised and released at Mooney's Pond! It is a popular fishing spot for anglers.
For those wanting more information about the area, there is an interpretive centre on site with information about the Atlantic salmon, as well as birds found in the area.
After enjoying a stroll along Peggy's Trail, there are some great spots to enjoy a picnic at Mooney's Pond for a relaxing day out!
Related: Exploring Knox's Dam – a Hidden Gem on Prince Edward Island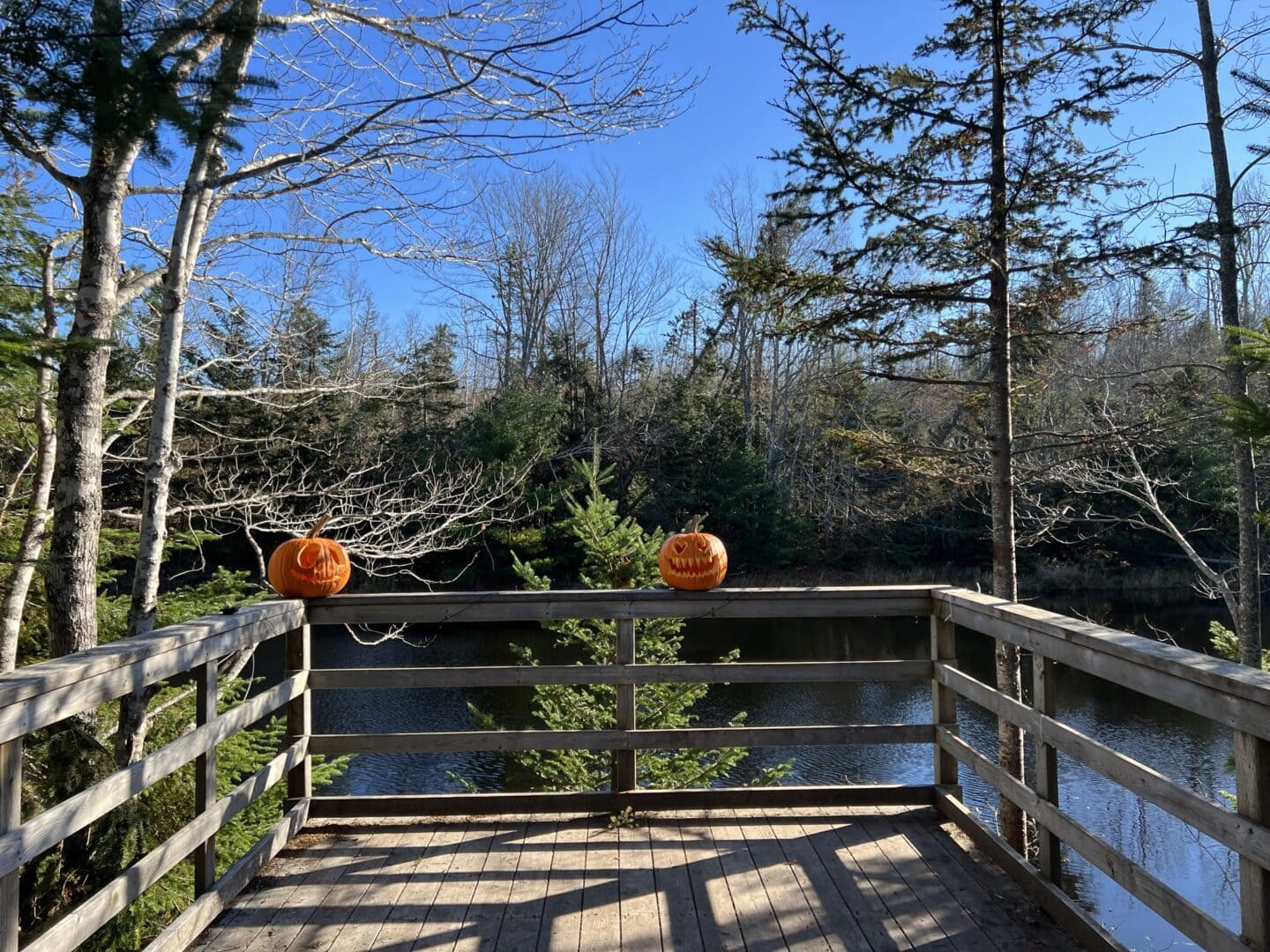 How long does it take to hike the trail at Mooney's Pond?
It takes an average of 20 minutes to hike the trail at Mooney's Pond. However, you can factor in allowing time to stop at the looking points, to stop and relax, and to snap some photos.
Are dogs allowed at Mooney's Pond?
Dogs are welcome at Mooney's Pond, provided they are on a leash.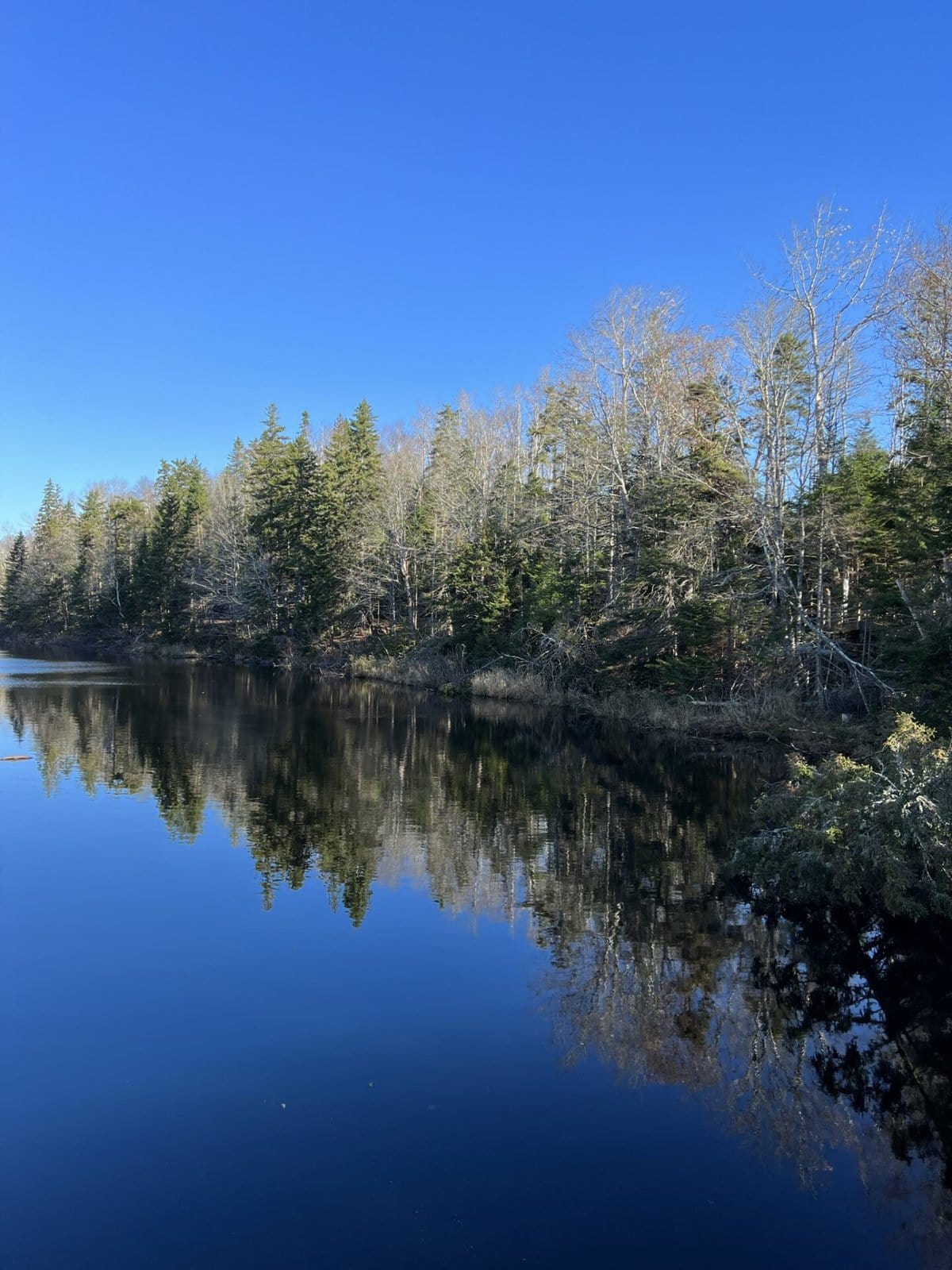 How long does it take to get to Mooney's Pond from Charlottetown?
It takes approximately 35 minutes to reach Mooney's Pond from Charlottetown.
Directions to Mooney's Pond
From Charlottetown, cross the bridge on Trans-Canada Highway/PE-1 and turn left on Bunbury Rd. Take the second exit at the roundabout and follow Fort Augustus Rd/Hwy 21.
In Pisquid, turn right onto Mt Stewart Rd. Mooney's Pond is located on the right hand side, just past Brother Rd.
Trail Location: 2720 Mt Stewart Rd, Mount Stewart, PE C0A 1T0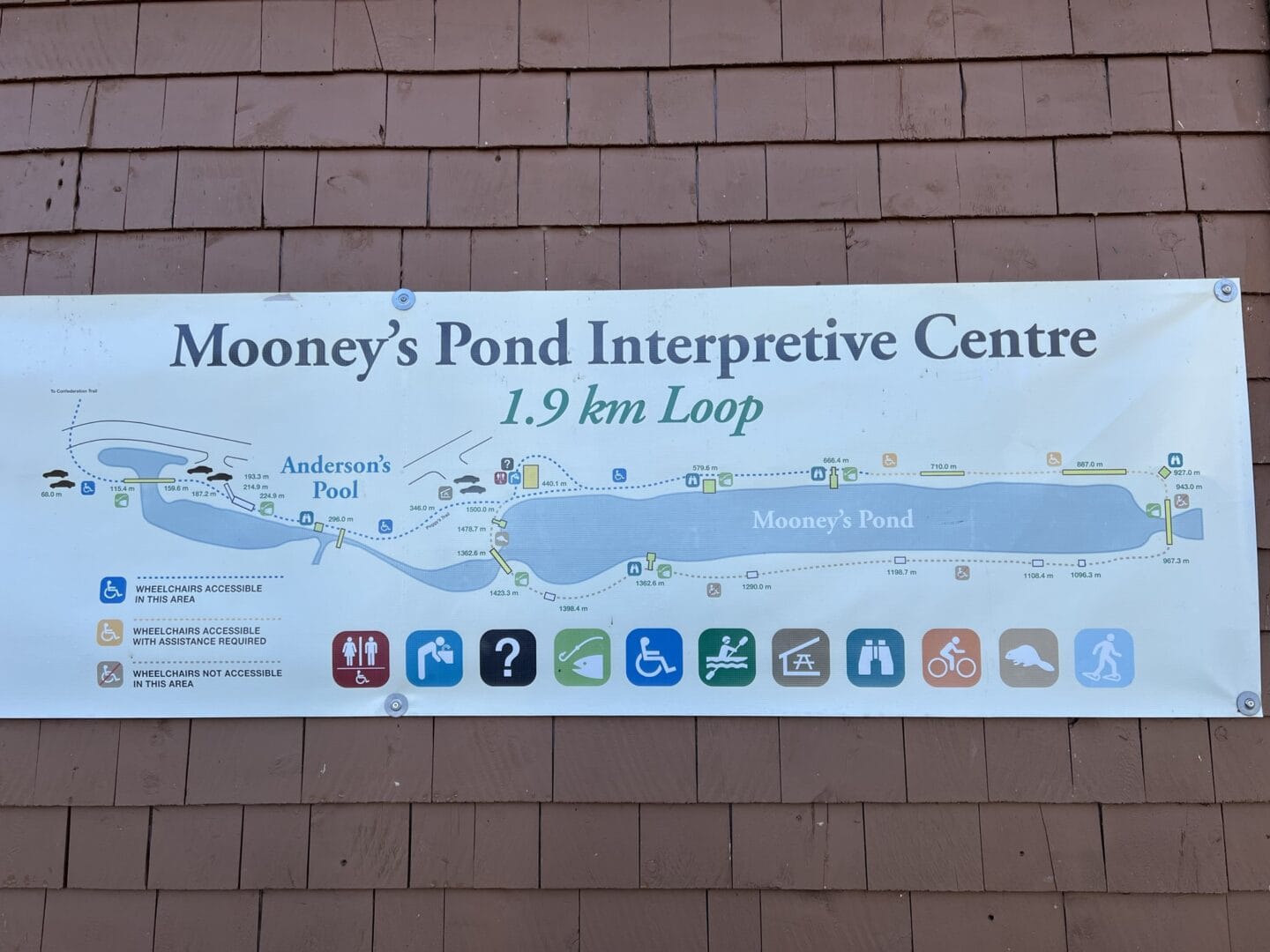 Where to park at Mooney's Pond
The trailhead for Mooney's Pond is located at the Interpretive Centre at Morell River Management Cooperative, beside the brown building.
Related Posts
Pin it for later!