If you're coming out of winter hibernation and are wondering what things to do during spring in Niagara, you're in for a treat!
Spring is the most beautiful time of the year in the Niagara Region.
With the fruit trees blossoming, the escarpment greening up, and the excitement of warmer weather and all the fun activities in Niagara that come along with it, spring breathes new life into this vibrant region.
Here's a roundup of the best things to do during spring in Niagara!
This post contains affiliate links which means I earn compensation when you click on the links at absolutely no extra cost to you! Feel free to read my disclosure policy. Thank you for supporting my blog!
1. Visit a Tulip Farm
Did you know the Niagara Region has public tulip farms? JP Niagara Tulip Experience and TASC Tulip Farm are just down the street from one another and they are exactly what dreams are made of.
Your ticket entry includes a pick-your-own bouquet of 10 tulips (additional flowers can be purchased for $1/each). You can pick from over 100 varieties and over a million flowers!
If you need a dose of spring, a visit to one of the tulip fields in the Niagara Region is an absolute must!
With tulip season only lasting around 3 weeks, this is one spring event you don't want to miss!
2. See the Spring Blooms in Niagara Falls
Spring is undoubtedly one of the most beautiful times of the year in the Niagara Region. One of the best places to see the spring blooms is in Niagara Falls!
From cherry blossoms, magnolias, tulips, daffodils, lilacs and more, you can tour Niagara Falls to Niagara-on-the-Lake and get your fill of spring blooms!
3. Look for Cherry Blossoms
As Canada's largest fruit growing area, Niagara is home to over 1.5 million flowering fruit trees!
It's a magical display of pink and white hues for a few special weeks each spring. Cherry blossoms in Niagara are some of the most gorgeous and are highly sought after for photographers!
From Grimsby to Niagara-on-the-Lake and beyond, there are endless spots to snap photos of these whimsical petals.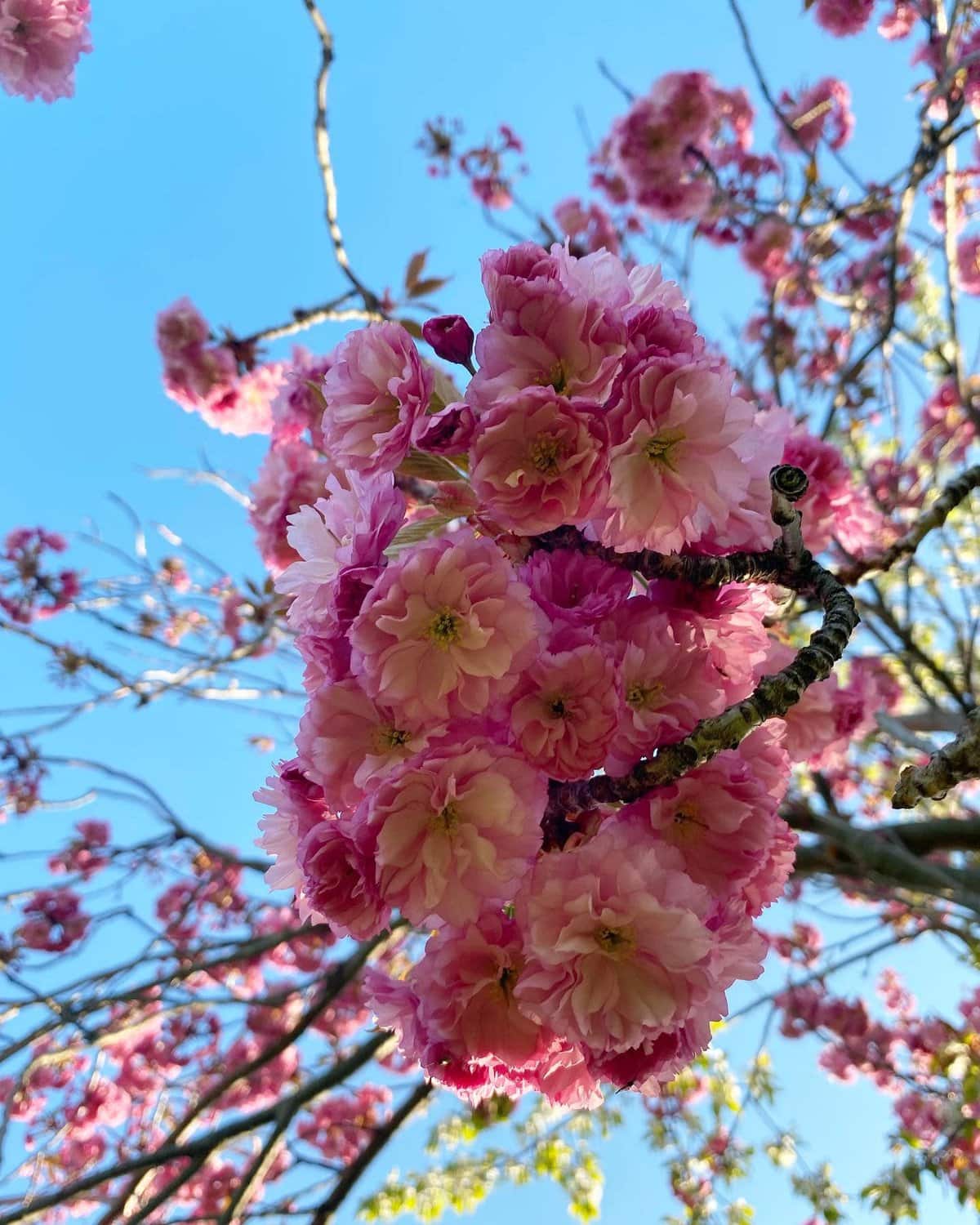 4. Visit a seasonal winery event
Spring is a fantastic time to visit wineries in Niagara. With the weather getting warmer in late April and May, tied in with seasonal blooms, visiting a winery for a local event is a perfect way to spend a spring day in the Niagara Region!
Whether it's sipping mimosas, pairing wine with fun foods like donuts and chocolate, or partaking in one of many winery events throughout the season, you can't go wrong with visiting a winery during springtime.
There are endless fun things to do involving wineries during spring. I would recommend visiting social media pages and websites for your favourite winery around here to check out what's going on!
Some fun events include: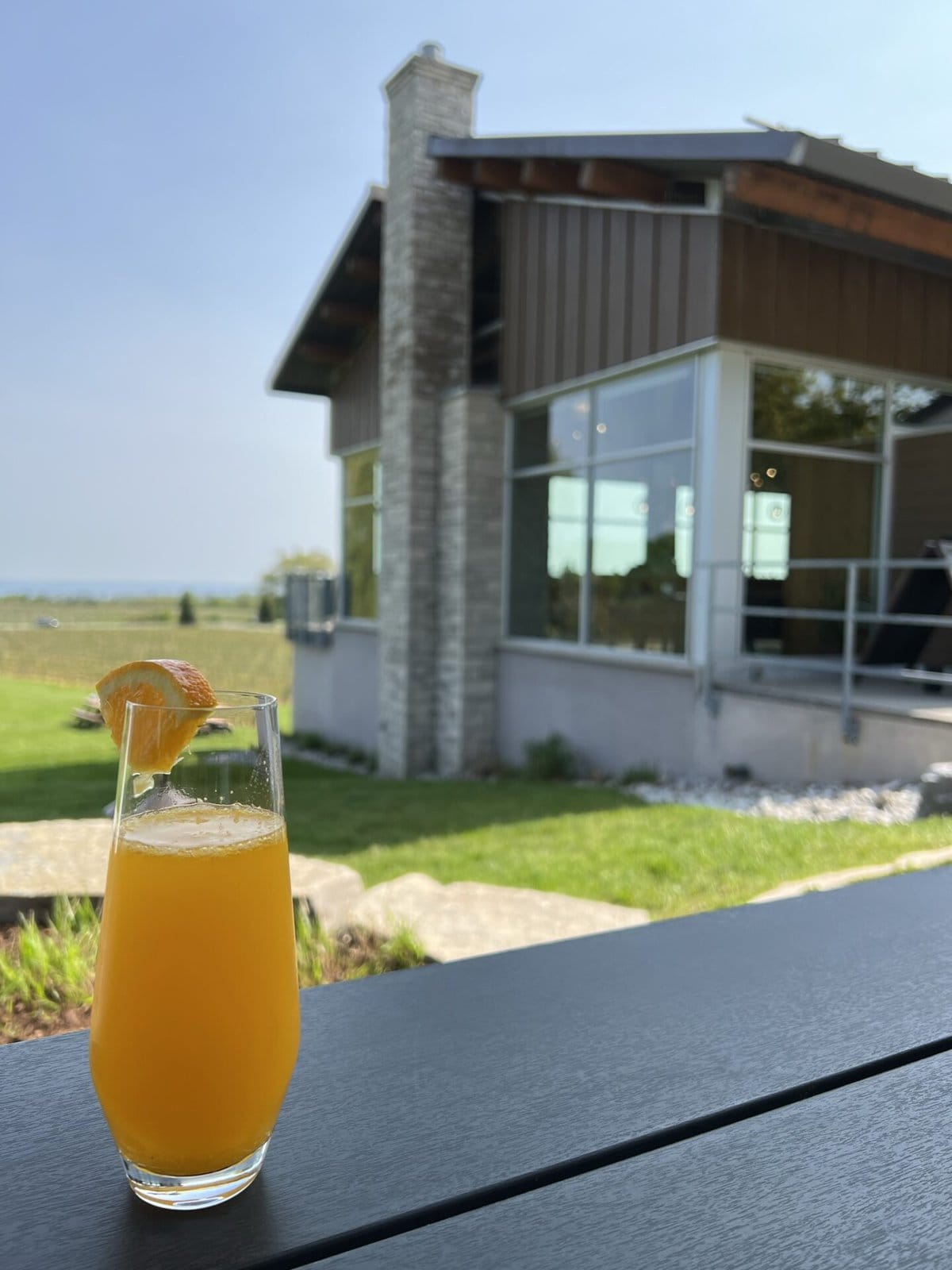 5. Check out Niagara Falls attractions
If you've ever wanted to visit any of the best Niagara Falls attractions, Spring is a great time to do it! It's before peak season, lineups are generally short, and you can get some amazing views without any people in them!
Some of my favourites include:
Visiting from out of town? Your best option is to purchase a Niagara Parks Attraction Pass to maximize your dollars!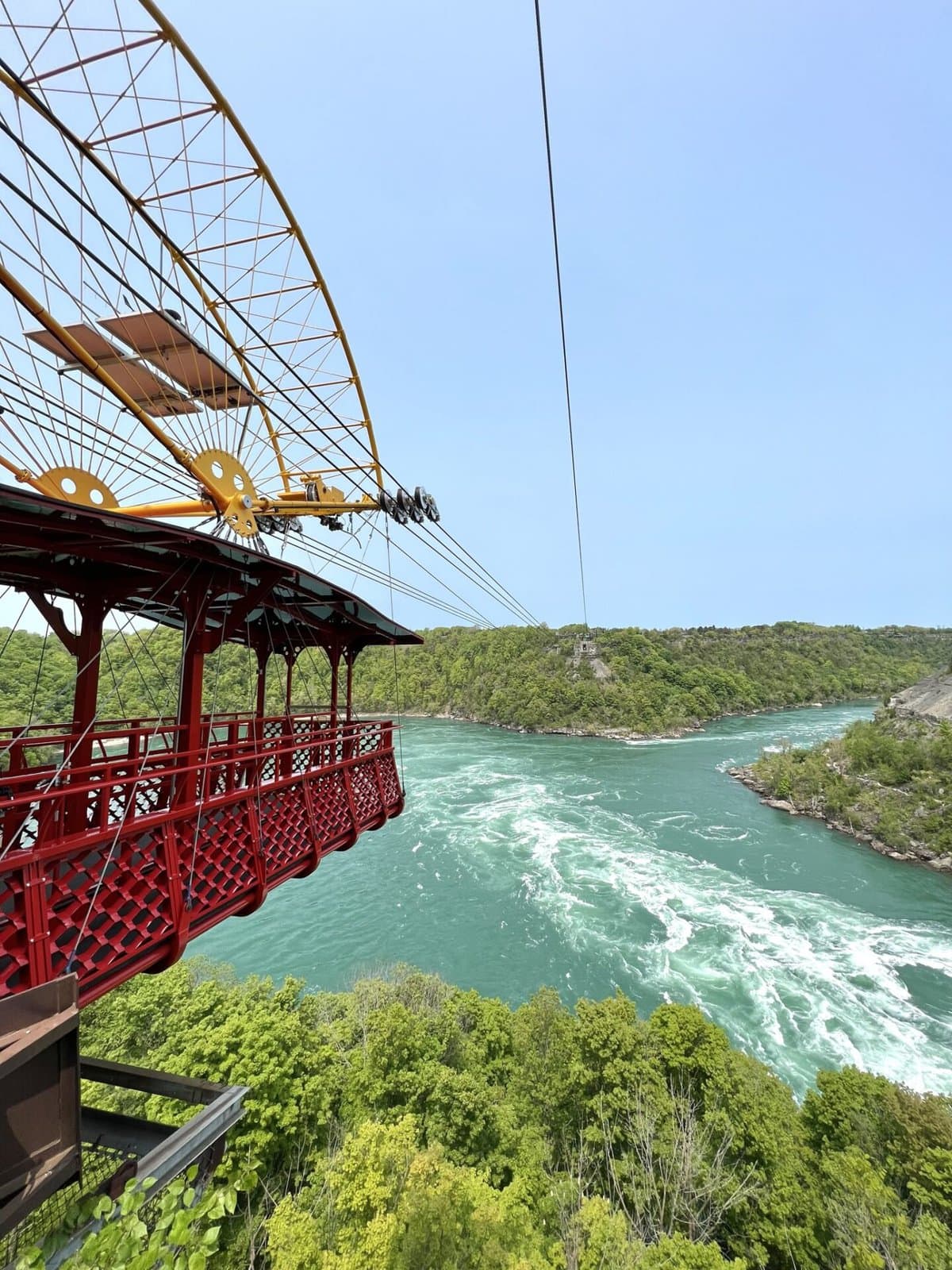 If you're a local of Niagara, one of the best ways to experience all that Niagara Falls has to offer is by purchasing the Niagara Parks Annual Pass.
This pass grants you unlimited admission through to the end of December. Some of the attractions are closed during the winter months, so if you purchase this pass in the Spring, you'll get the best bang for your buck!
You can experience all the wonders of the Falls during spring, summer, fall, and beginning of winter, as many times as you want!
Don't forget about the Niagara Parks Annual Parking Pass! Get unlimited parking at all the Niagara Parks parking lots for an entire year for just $40. It includes passes for two vehicles from the same household, and when parking at Table Rock is $35 day, you can see how this pass basically pays for itself in one visit.
6. Take a hike on one of Niagara's many trails
It's no secret that the Niagara Region is home to endless hiking trails. During spring, these trails come to life with seasonal blooms, a burst of greenery, flowing waterfalls, and wildlife!
One of my favourite spring hikes in Niagara include Ball's Falls Conservation Area. This scenic trail is a great spot to visit for a quick little hike. Visit old ruins, two pretty waterfalls, and an adorable historic village.
Did you know: If you're a Lincoln Pelham Public Library member, you can borrow an NPCA Pass for up to a week, and save on admission!
Other beautiful trails great in spring are the Niagara Glen, Short Hills Provincial Park, Beamer Conservation Area, and Rockway Conservation Area.
All of these trails are free to access, but you will need to pay for parking at the Niagara Glen (unless you have a Niagara Parks parking pass).
The former community centre at Rockway Conservation Area has been acquired by NPCA for a new project and paid parking will be in effect at some point during 2023/2024.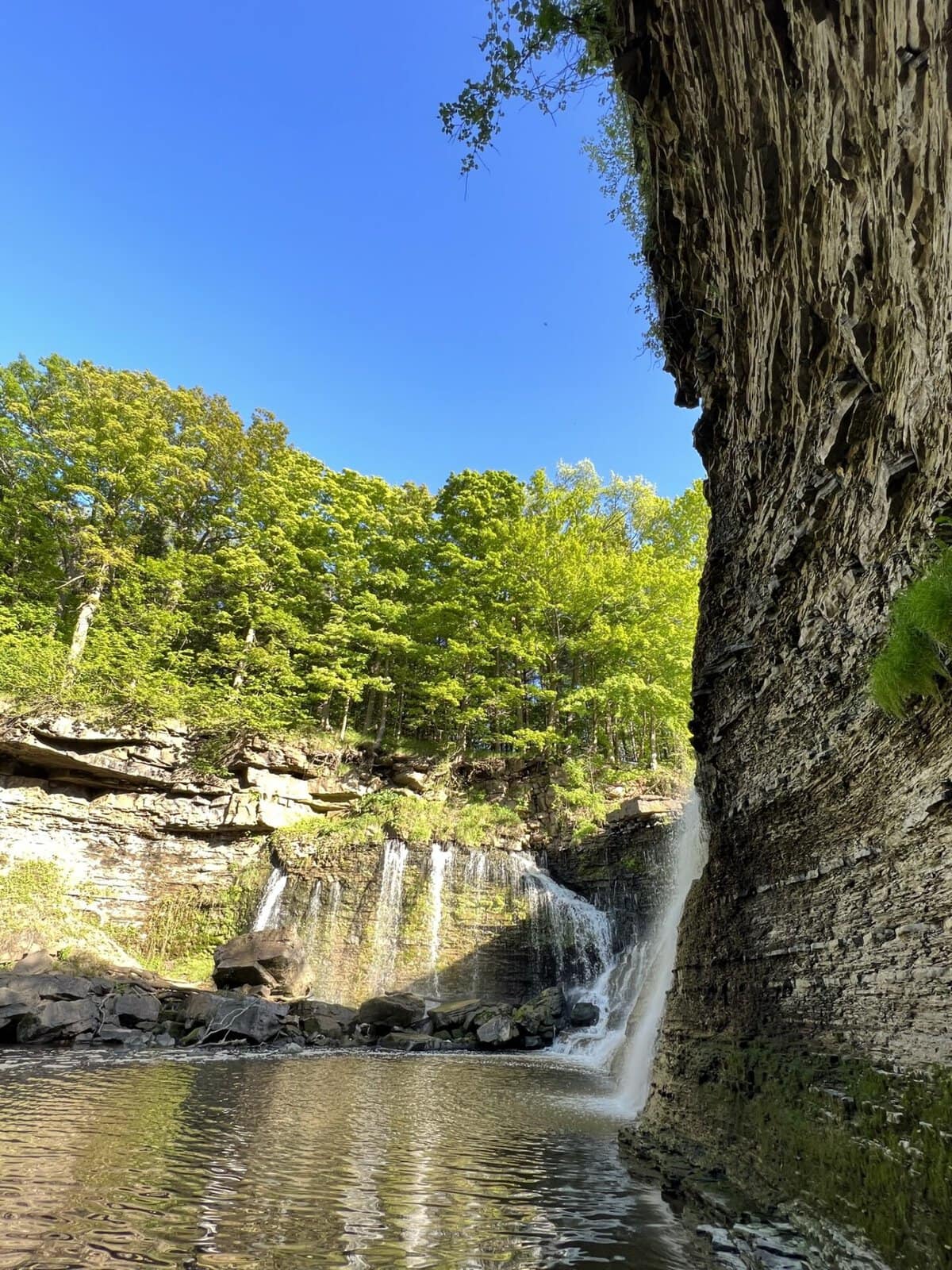 7. Stroll through the Centennial Lilac Garden
There is no greater scent than a lilac! One of the best free things to do in Niagara Falls is to visit the Centennial Lilac Garden.
There are over 1200 plants to stroll through across 10 acres! Peak bloom time only usually lasts for 2 weeks, so save some time during May to come visit these intoxicating blooms!
There is plenty of free parking and is accessible via the WEGO transit system, for those travelling without a car.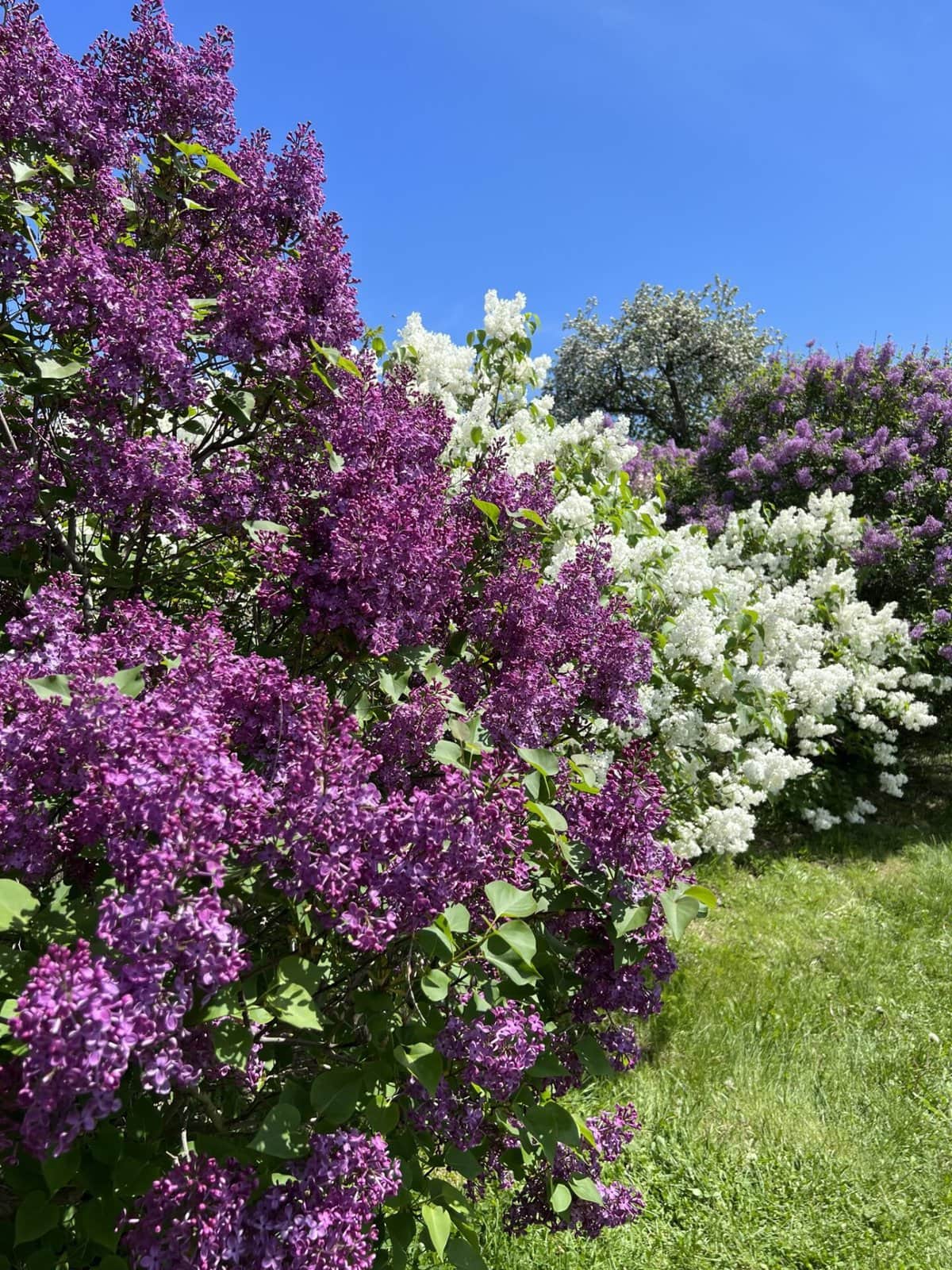 Related Posts
Pin it for later