This heavenly lilac garden in Niagara Falls is filled with over 200 varieties of lilacs: 1200 plants spanning 10 acres, to be precise!
This gorgeous garden blooms for a mere two weeks every Spring, and if you time your visit right, you'll be able to visit right in the midst of peak bloom.
The Centennial Lilac Garden is one of Niagara's best kept secrets. It was created in 1967 to celebrate Canada's 100th year.
It's one of the best free things to do in Niagara Falls during spring and a great outdoor activity the whole family can enjoy. It is such a peaceful spot to enjoy some spring flowers and get your daily dose of sunshine.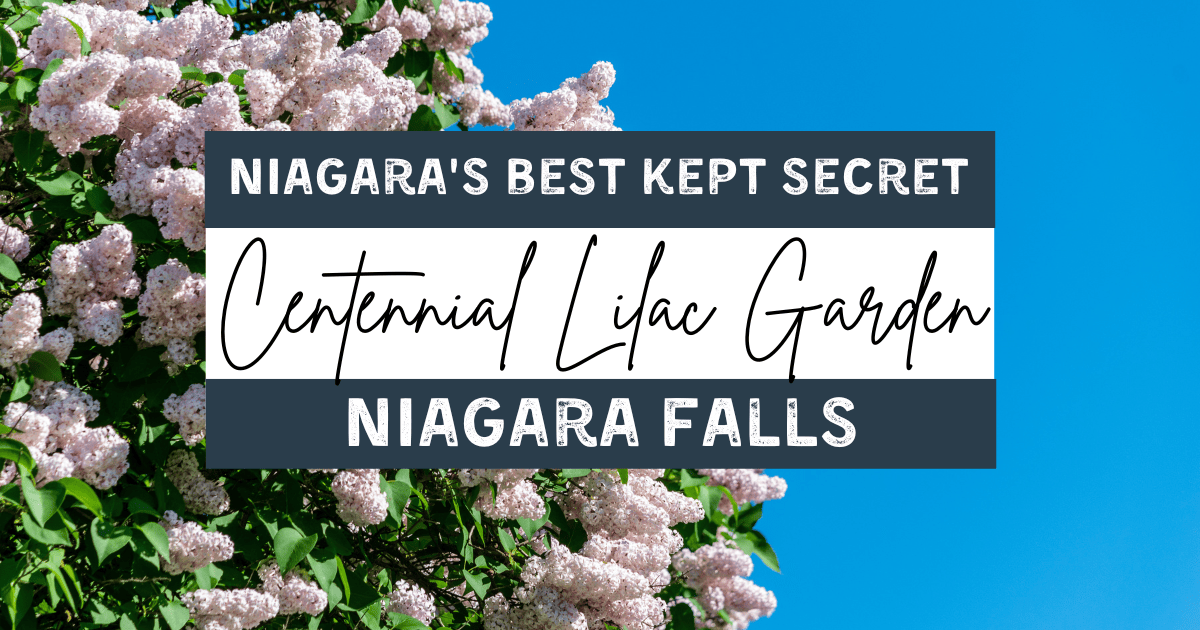 This post contains affiliate links which means I earn compensation when you click on the links at absolutely no extra cost to you! Feel free to read my disclosure policy. Thank you for supporting my blog!
Plan your next vacation using these tools!

✈️ Book flights: SkyScanner
🏨 Book hotels: Booking.com
🚘Book car rentals: RentalCars.com
🎫Book tours: GetYourGuide
🍽️Local food experiences: EatWith
🌍Favourite travel item: Packing cubes
🧳Favourite travel bag: Osprey 40L Fairview
📱 ESims: Airalo
🩹 DIY Travel Medical Kit
💸 20 Cheap Travel Items Under $20
The Lilac Garden is also one of the best spots to see the spring blooms in Niagara Falls, too!
Tie in your visit with the Niagara Parks Botanical Gardens (free!) and Magnolia Alley (also free!) and to Kingsbridge Park to snap some photos of the gorgeous Yoshino cherry blossoms.
To see some more gorgeous spring floral displays while you're in Niagara Falls, head to the Niagara Parks Floral Showhouse!
There is no better scent than a lilac as far as I'm concerned. You can easily spend an afternoon here lazing in the sun, picnicking, reading, and just enjoying the sweet floral fragrance in the air.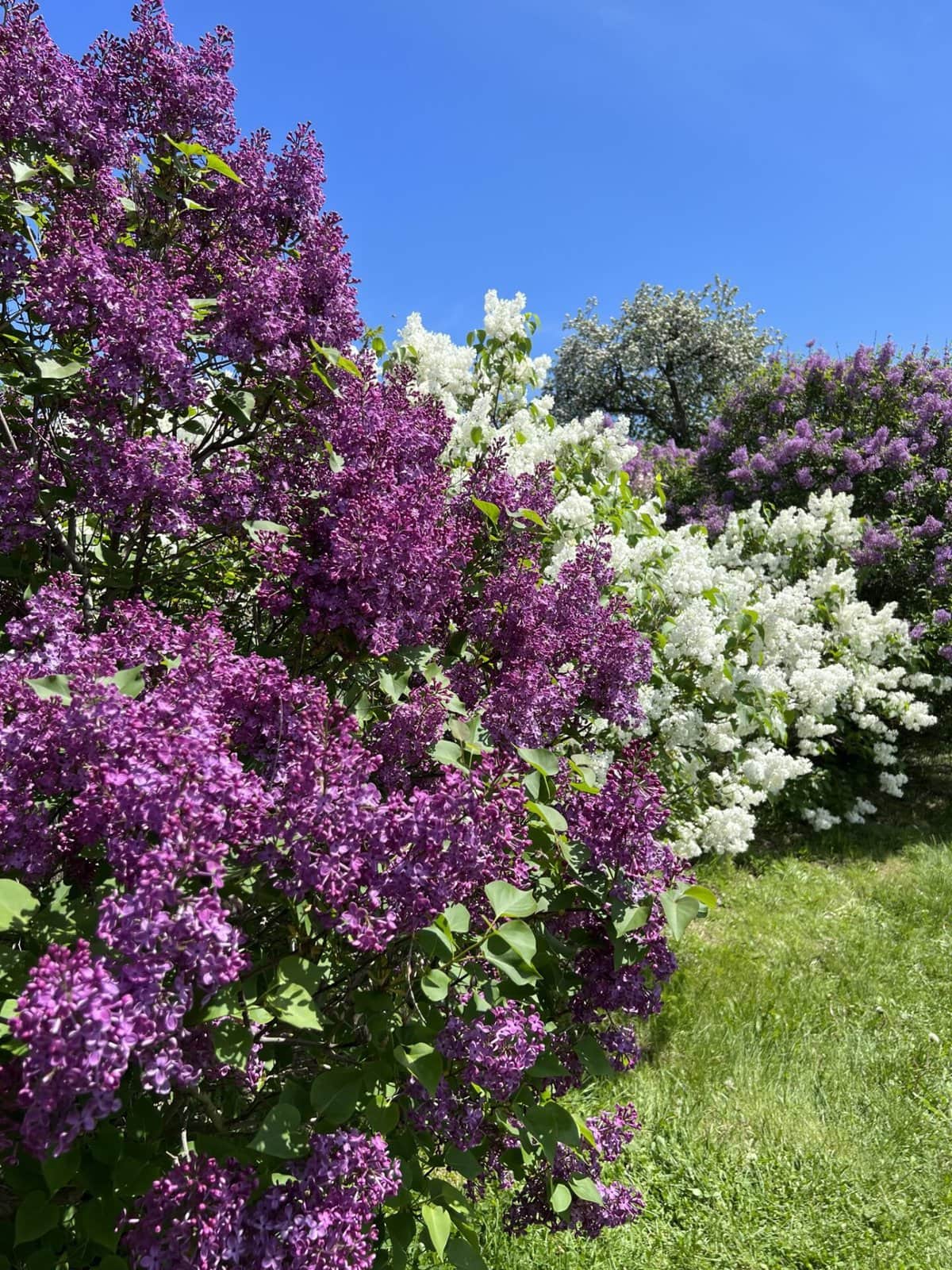 Related: 9 Best Picnic Spots in Niagara Falls
Here you'll find all shades of lilacs, from white, soft pink, purple, dark purple, and even some hues of blue. I took a ridiculous amount of photos of these gorgeous flowers, and I bet you will too!
The best part is? The Lilac Garden in Niagara Falls is completely free to visit, including free parking!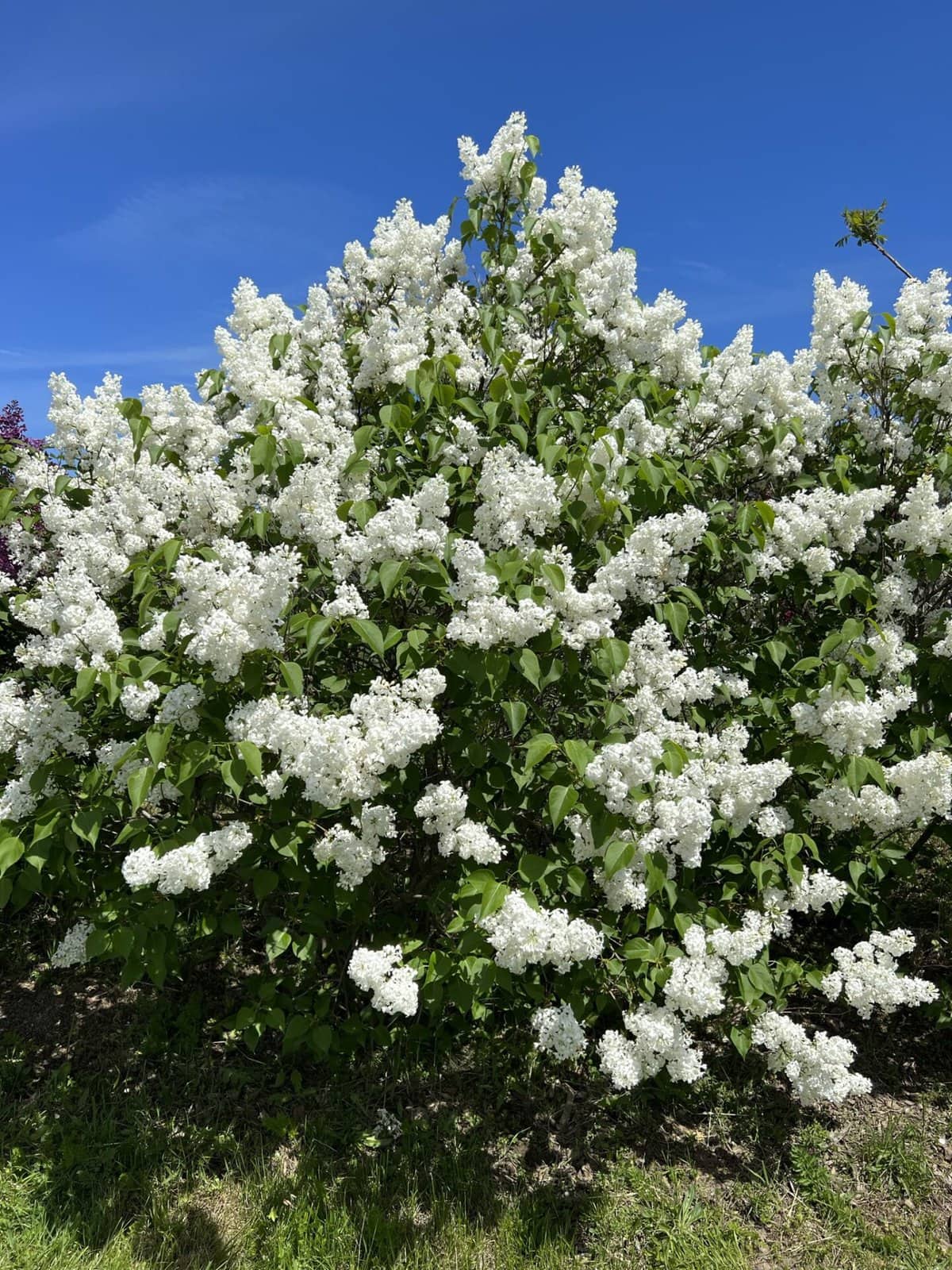 When is the best time to visit the Lilac Garden in Niagara Falls?
The lilacs at the Centennial Lilac Garden bloom for such a short amount of time (usually 2 weeks of prime lilac blooming) so plan to visit during that time!
Bloom season can depend on the weather we're experiencing, but typically you can expect mid-May to be the best time to visit the Lilac Garden in Niagara Falls. This of course can vary by a week before or after.
This usually coincides with when Mother's Day is, so it's a perfect outing to bring your mom for some heavenly floral blooms!
Stay tuned for updates on my Instagram page and Niagara Parks "What's in Bloom" chart for the latest info!
How to get to the Centennial Lilac Garden
By car: Driving to the Lilac Garden is very easy. If you're already in Niagara Falls, just follow the Niagara Parkway.
WEGO: You can take the WEGO green line right to the Floral Clock. The Centennial Lilac Garden is located right beside it!
Cost: 24 hour passes are $12/adult or $8/child. You can also get a two-day pass $16/adult or $12/child
Tip: You can also transfer here (at the Floral Clock) to get to Niagara-on-the-Lake for $16 round-trip per adult/$10 round-trip per child. It's one of the easiest ways to get from Niagara Falls to Niagara-on-the-Lake if you don't have a car!
Address: 14004 Niagara Parkway, Niagara Falls
Admission: Free! Including free parking. There is ample parking at the Lilac Gardens. During peak season you may have to park on the grass. If the parking lot is completely full, park next door at the Floral Clock.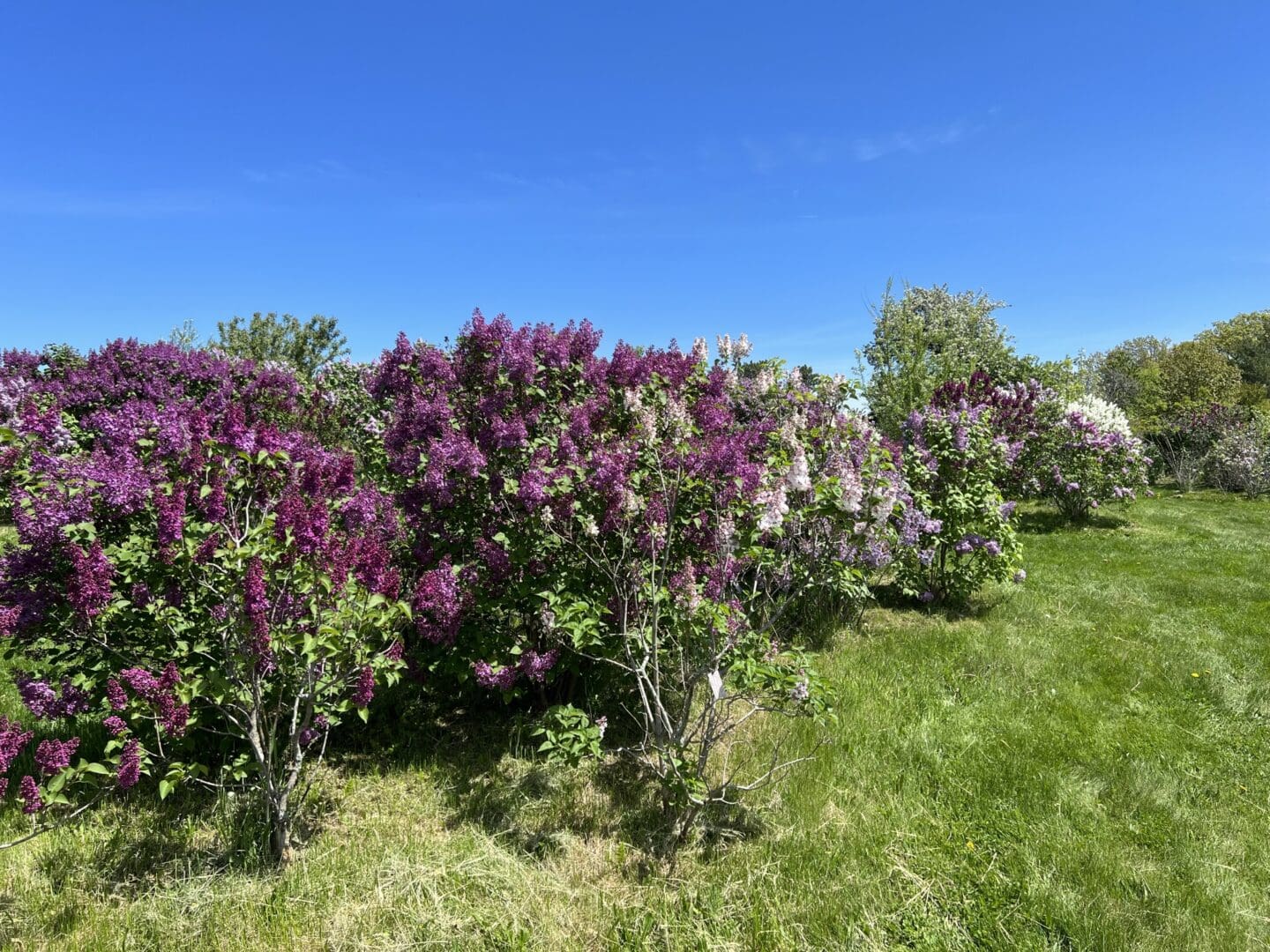 Related Posts