Planning a visit to Niagara Falls and all of the amazing attractions this natural wonder has to offer? Save your hard-earned cash during your visit to Niagara Falls with these money-saving tips!
Visiting Niagara Falls on a budget is actually pretty easy, if you know what to do! There are many ways to save money on parking, hotels, restaurants, and attractions during your trip. There are even a number of awesome free things to do, too!
So let's dive in on all the different ways to save money in Niagara Falls!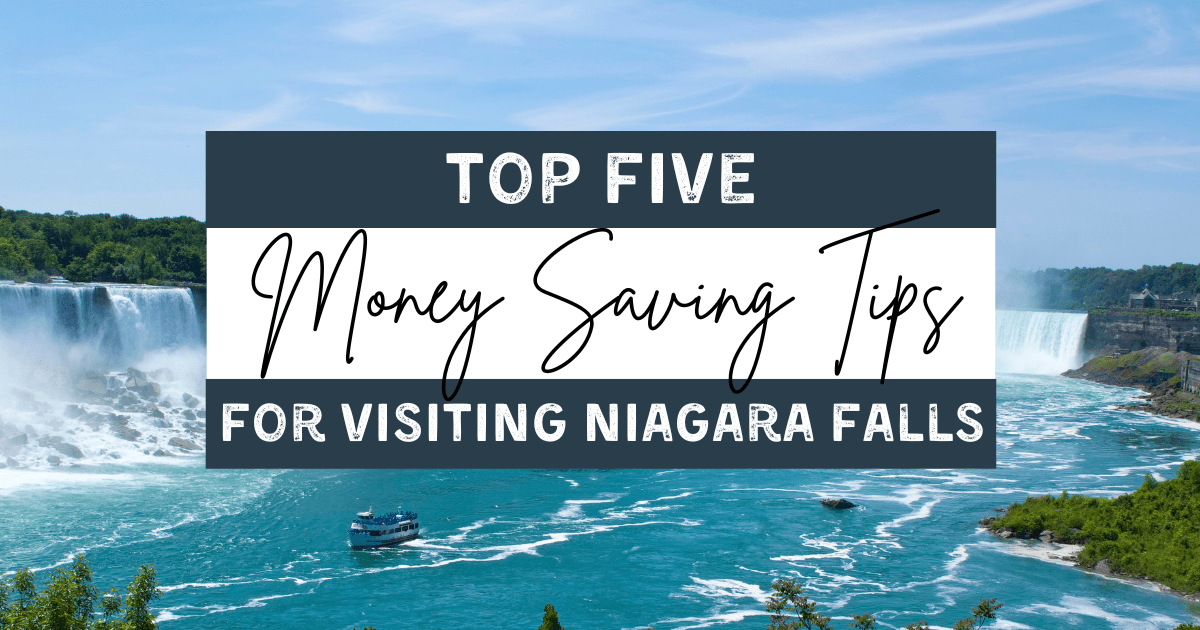 This post contains affiliate links which means I earn compensation when you click on the links at absolutely no extra cost to you! Feel free to read my disclosure policy. Thank you for supporting my blog!
Plan your next vacation using these tools!

✈️ Book flights: SkyScanner
🏨 Book hotels: Booking.com
🚘Book car rentals: RentalCars.com
🎫Book tours: GetYourGuide
🌍Favourite travel item: Packing cubes
🧳Favourite travel bag: Osprey 40L Fairview
🩹 DIY Travel Medical Kit
💸 20 Cheap Travel Items Under $20
Money Saving Parking Tips for Niagara Falls
Niagara Falls is notorious for expensive parking. There are a few ways you can save money when parking close to all of the attractions.
Avoid expensive parking lots like Table Rock ($35/day!) and park back a few blocks for independent parking lots which range from $5-$10.
If you're planning on staying more than a day in Niagara Falls, or have a few places picked out to visit, check into a Niagara Falls Parking Pass. It's $40 for the year and valid at many Niagara Falls Parks. It pays for itself in just two visits!
Alternatively, you can also grab a WEGO pass for $12/day for adults inclusive of tax, or $8 for children under 12. A 48-hour pass costs just $4 extra. You would still have to pay for parking at one of the parking lots in Niagara Falls and walk to a pickup location, but it's a great way to get around all of the attractions and sites in the Falls!
Related: 10+ Amazing Free Things to do in Niagara-on-the-Lake
Save Money by Knowing Where to Eat in Niagara Falls
There are a number of inexpensive places to eat in Niagara Falls that will give you just as great of an experience as the heart of town! The best money-saving tip here is to not dine in the touristy area.
Insider tip: Expect to pay an additional 3%-10% in "destination marketing fees." Be aware of this fee (not all establishments add this to the final bill) so you don't tip on that amount, too.
That means avoiding dining on Clifton Hill or anywhere near the action, really. There are a lot of great restaurants outside of the heart of Niagara Falls that will save you cash.
Better yet, you can save even more money by packing your own food and snacks and going for a picnic!
There are a number of amazing picnic spots in Niagara Falls to choose from for a peaceful meal, surrounded by nature!
Choose from huge parks like Queenston Heights or more private areas surrounded by beautiful views.
For a quieter atmosphere and more scenic views, head down 15 minutes down the Niagara Parkway for a number of great picnic spots in Niagara-on-the-Lake.
Local insight: I love the Skylon Tower for dinner, but if it's not in your budget, don't feel like it's necessary. Plus, it also gives you a ride up to the top included in your meal (each diner must order a main). But really, the food didn't seem that much more than other restaurants like the Keg or Ruth's Chris, and it gives you a nice view! If you want good value and have the budget for a nice meal, I recommend the Skylon Tower!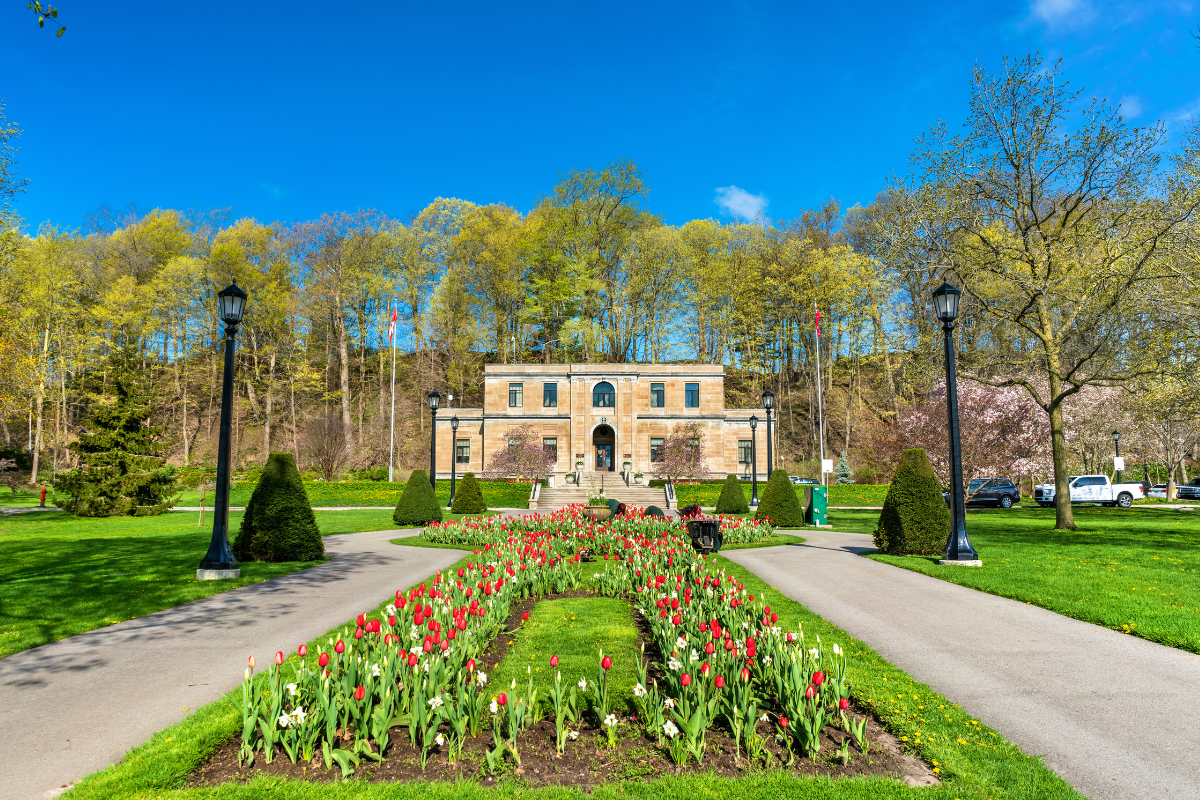 Money Saving Hotel Tips for Niagara Falls
Planning an overnight stay in Niagara Falls? Take advantage of Travelzoo and Groupon deals! I have never, ever paid full price for a hotel room in Niagara Falls.
You get an incredible value for money and include free things like discounted dining coupons, free attractions, free parking, and so much more. You can get a hotel night for as little as $40!
One of the best parts is, the coupons you get included in your hotel package don't expire the same day you visit – so you can always return later in the year to take advantage of them!
Of course, you will spend more if you get a Fallsview room. These are nice for special occasions, but since you're only in the room for a short amount of time, we never find it worth it!
Insider tip: During 5 days of November of every year, Sleep Cheap Charities Reap offers insanely discounted hotel packages (including Fallsview rooms). If you sign up with them, you will get notified of the upcoming event and all the money-saving details! Plus, the money raised goes towards local charities!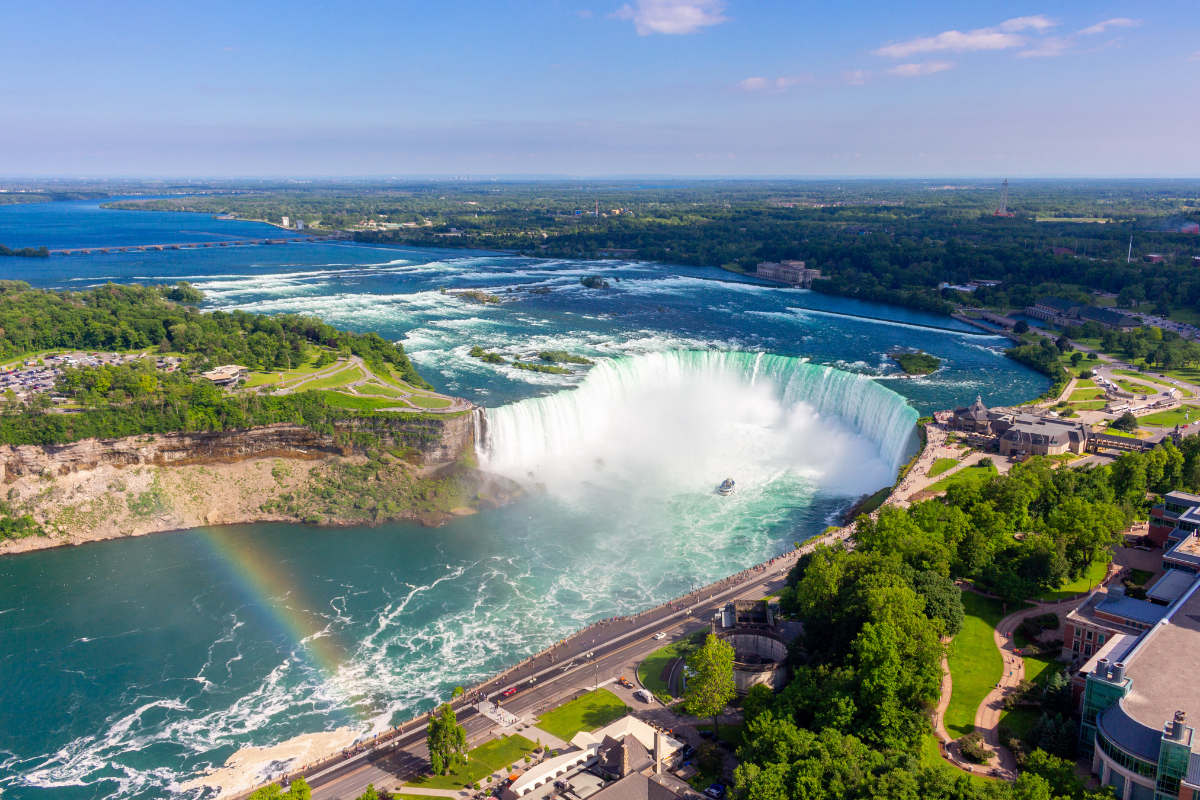 Tips to Save Money on Niagara Falls Attractions
Know where to look for deals.
Want to spend a day up and down Clifton Hill? Consider buying a Clifton Hill Fun Pass which will give you access to many attractions for one low price!
For $34.95/adults and $22.95/child, you get access to 6 attractions which saves you over $30!
Get entry to:
Niagara Skywheel
Dinosaur Golf or Wizard's Golf
Zombie Attack 6D Theatre Ride
Movieland Wax Museum
Cosmic Coaster XD Theatre Ride
Ghost Blasters Dark Ride
Insider tip: Are you a Costco member? You can get the Clifton Hill Fun Pass even cheaper at the warehouse!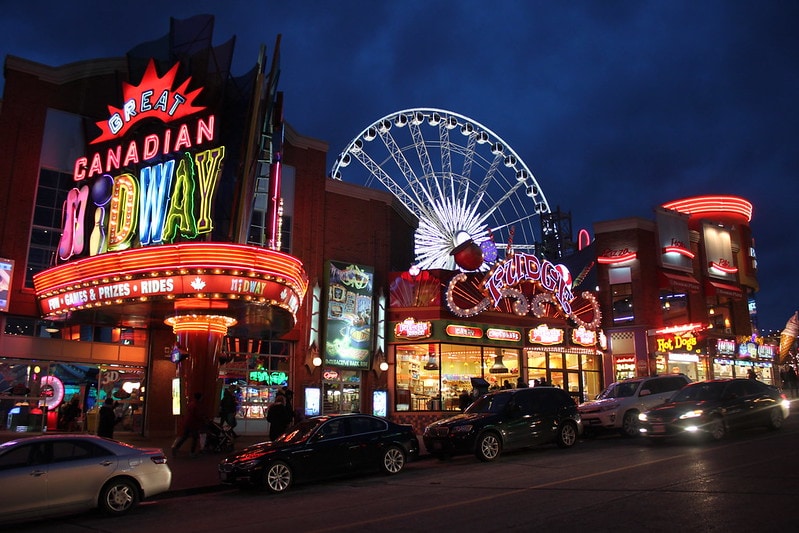 Be sure to check online prior to your visit to Niagara Falls for any attraction coupons! You can also find coupon booklets at many establishments throughout Niagara Falls.
For real bang for your buck, the Niagara Falls Wonder Pass helps you save almost 60% off of the retail prices of attractions including:
Butterfly Conservatory
Niagara Parks Power Station + Tunnel
2-day WEGO Bus Access
You can purchase the Niagara Falls Wonder Pass for $45 plus tax online and save big!
There is also the Niagara Parks Power Pass for $46 which includes admission to the Niagara Parks Power Station as well as the Currents Sound and Light Show! Save 20% by purchasing this pass online.
There is also the Niagara Parks Annual Pass. It includes unlimited admission year-round to amazing Niagara Falls attractions and activities for $150 + tax, including:
Niagara Parks Power Station + Tunnel
Butterfly Conservatory
Old Fort Erie
Mackenzie Printery
McFarland House
WEGO Green Line
20% off attraction admission for Pass-holder family and friends
10% off Niagara Parks restaurants and fast casual eateries
20% off Niagara Parks gift shops on purchases
Additional specialty ticket discounts
This is a great option for local Niagara Residents!
Don't forget about all of the great free things to see and do while visiting Niagara Falls.
Insider tip: Along with the discounted hotel packages through Sleep Cheap Charities Reap, you can also pick up a Niagara Falls Wonder Pass for just $20! It's valid during the 5 days of the event and grants you access to some of the awesome Niagara Falls attractions! Sign up to get notified!
Save Money in Niagara Falls by Visiting During the Off Season
Vsiting Niagara Falls during the "off season" just makes sense.
There's nothing worse than combating summer highway traffic, trying to find places to park, places to eat, or attractions to visit with crowds. I've done it, and it's not fun.
My favourite time to visit Niagara Falls is during the spring to catch the blooms, fall to catch the beautiful fall colours along the Niagara Gorge, and during the winter time, because the partially frozen Falls is absolutely gorgeous!
Visiting mid-week will also save you cash and you'll find it easier to move around Niagara Falls.
To summarize how to save money on visiting Niagara Falls attractions:
Purchase the Clifton Hill Fun Pass for $34.95/adults or $22.95/child (cheaper at Costco, though!)
Purchase the Niagara Falls Wonder Pass for $45 and save 60% off retail prices
Purchase the Niagara Parks Power Pass for $46. Save 20% by buying online
Get an unlimited Niagara Parks Annual Pass for $150
Look into free things to do in Niagara Falls!
Save even further by buying the Niagara Parks annual parking pass for $40. It pays for itself when you consider daily parking passes are over $30!
Related Posts
Pin it for later!