The Italian capital of Rome is a city like no other. Witness to well over 2700 years of history, the Eternal City has been at the centre of European and world events for millennia.
That has left Rome with an incredible legacy of historical and archaeological sites that remain some of the city's top tourist attractions.
But as impressive as the ancient past is, there's more to do here than just that. Rome is also home to some of the top art galleries in the world, unique museums, and offers fantastic shopping and dining experiences, too.
One thing Rome is not, however, is quiet.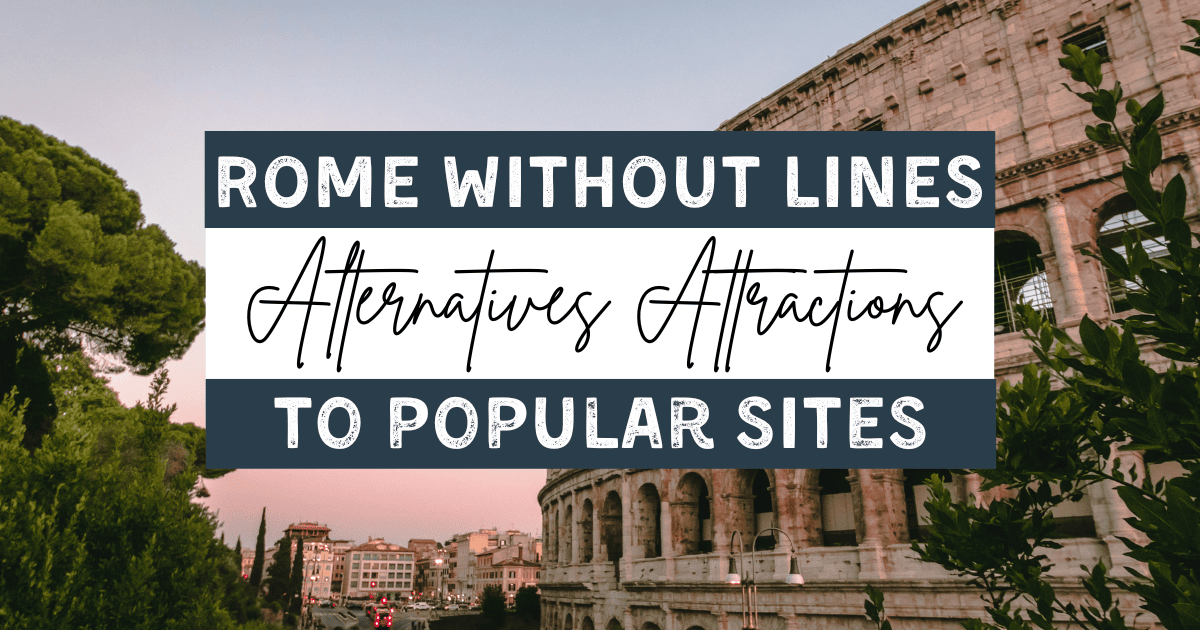 No matter what time of year you visit, you'll find the city absolutely packed with tourists, although summer is generally the busiest time.
Trying to visit major attractions like the Colosseum and the Vatican can mean lining up for hours in the hot sun, waiting to get inside along with all the other thousands of people who have chosen to see Rome that day.
If you can't stand to wait, or you just want to see some attractions without the crowds, you're in luck.
As well as its popular attractions, Rome has tons of lesser-known places that are still fascinating to visit and can provide great alternatives to the famous monuments.
Drop off your bags at a Rome luggage storage and check out some of these alternative attractions for yourself!
This post contains affiliate links which means I earn compensation when you click on the links at absolutely no extra cost to you! Feel free to read my disclosure policy. Thank you for supporting my blog!
Plan your next vacation using these tools!

✈️ Book flights: SkyScanner
🏨 Book hotels: Booking.com
🚘Book car rentals: RentalCars.com
🎫Book tours: GetYourGuide
🌍Favourite travel item: Packing cubes
🧳Favourite travel bag: Osprey 40L Fairview
🩹 DIY Travel Medical Kit
💸 20 Cheap Travel Items Under $20
Instead of the Sistine Chapel…
…Visit Sant'Ignazio.
Michelangelo's Sistine Chapel is one of the world's great artistic treasures and a masterpiece of the Italian Renaissance. For that reason, no one is saying that you shouldn't go while you're in Rome.
However, you should be aware that although the Sistine Chapel is technically part of St. Peter's Basilica, the only way to access it is through the Vatican Museums.
During busy times, the line for these museums can be several hours long, and the Sistine Chapel is where everybody wants to get to. But it is far from the only beautiful painted ceiling in Rome.
Visit the church of Sant' Ignazio to see some almost equally incredible art, including the fake church dome painted by Jesuit artist Andrea Pozzo.
This optical illusion is as effective today as it was hundreds of years ago when it was first painted, and you can crane your neck looking up at the ceiling just like you can looking at Michelangelo's creation.
Of course, there's no reason you can't visit both!
And if you do make the journey to the Sistine Chapel, don't make the mistake many people make of rushing to the chapel itself.
The Papal Apartments you'll visit on the way were decorated by an impressive array of Renaissance artists, and you can often see spectacular frescoes and paintings in these apartments with much smaller crowds than you'll find in the famous Chapel.
If you do want to visit both, consider getting skip-the-line tickets for the Vatican and save some time!
Related: What to Know Before Going to Italy
Instead of the Colosseum…
…Visit Circus Maximus.
There's really no substitute for the Colosseum. The biggest and one of the best-preserved Roman amphitheaters in the world, the Colosseum is an icon of Rome and of Italy for a reason.
However, the crowds here can be off putting, to say the least, and it's hard to get the best possible experience when you're fighting for elbow room with strangers from around the world.
Just a short distance from the Colosseum, you'll find Circus Maximus, another important spot for recreation during the Roman Empire.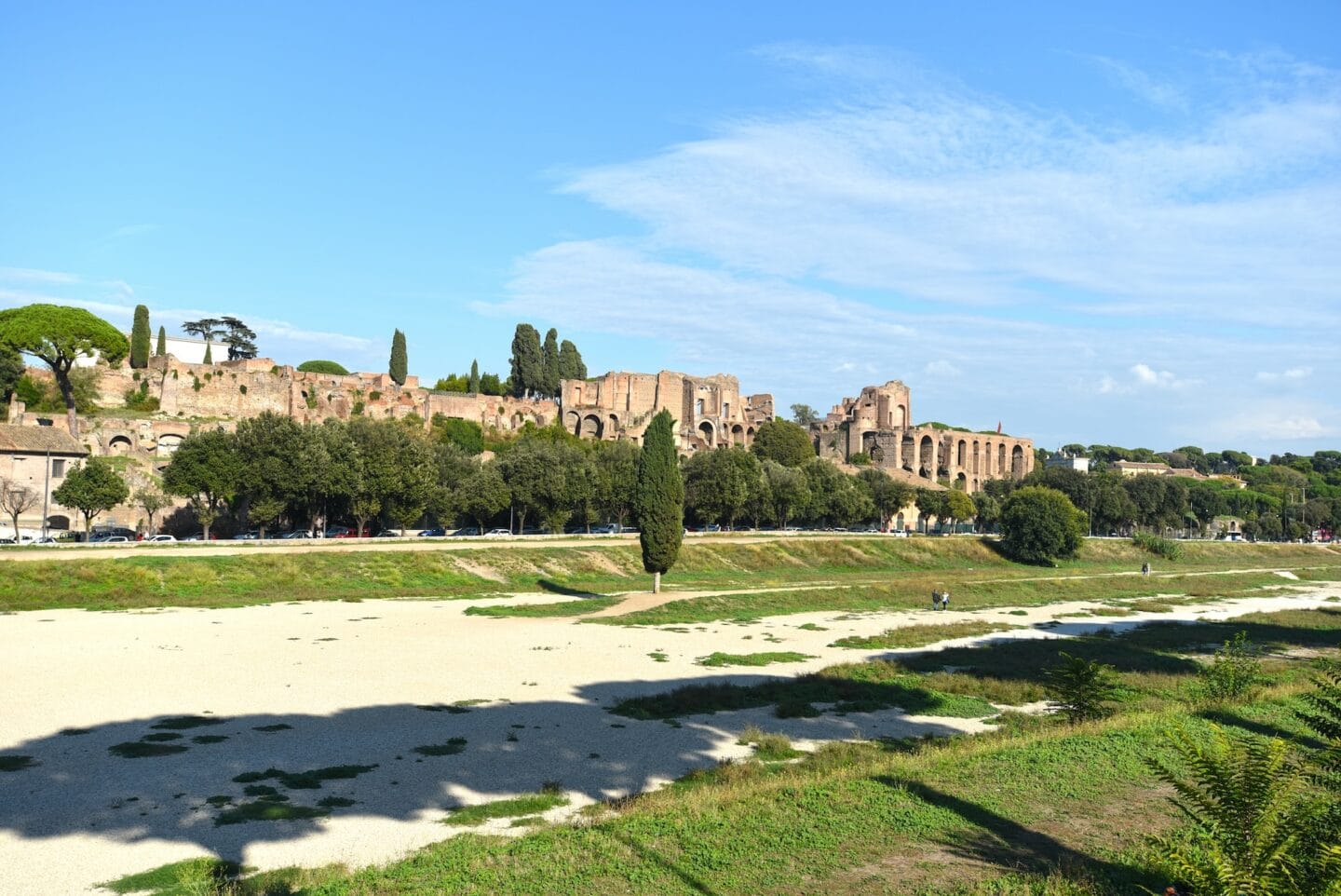 This was the largest stadium in ancient Rome and was where chariot races were held for up to 150,000 spectators at a time.
Although the remains of the racetrack can't really compare with the Colosseum for architectural grandeur, they are free to visit, and this huge site is big enough that you'll feel like you have the place to yourself.
Instead of the Spanish Steps…
… Visit Piazza Del Popolo.
The Spanish Steps are an icon of the city and a great place to take a break and do some people-watching in one of Rome's famous piazzas.
But in many ways, this area is a victim of its own success. Nowadays, you can climb the steps to enjoy the view, but you can't sit on them, and if you try, you'll be moved along by whistleblowing security staff.
Rome, however, is full of great piazzas.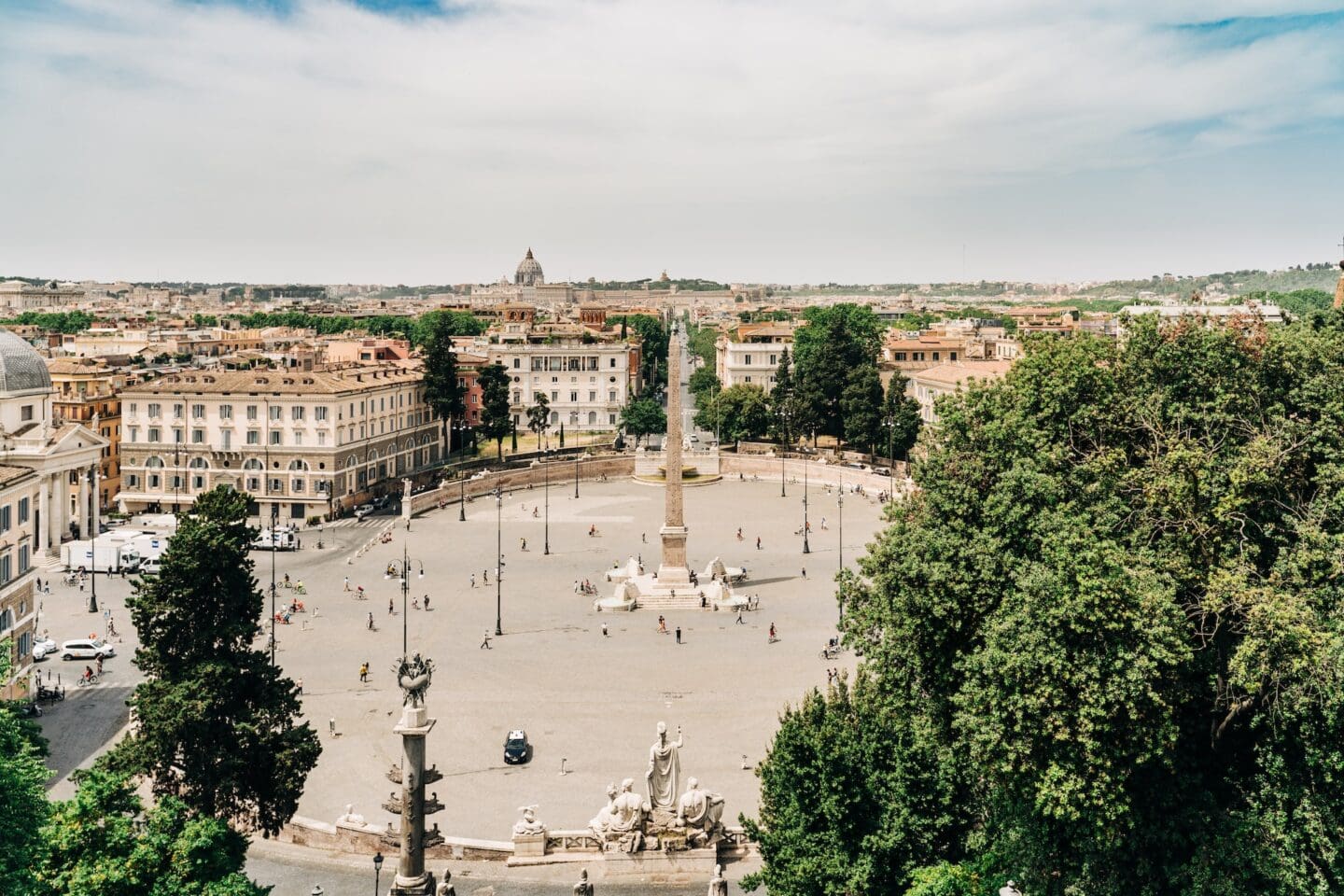 At the northern end of the historic city, the huge Piazza del Popolo is busy enough to give you a lively vibe but big enough that you have a good chance of finding a place to sit and relax.
Plus, if you want an impressive view, you can climb the steps of the piazza's Eastern end to the Terrazza del Pincio for a view that can compete with what you'll get at the more famous location.
Instead of St. Peter's Basilica…
…Visit Basilica Papale di Santa Maria Maggiore.
The mother Church of the Catholic faith, there is nowhere quite like St. Peter's in the Vatican. But thanks to security as well as the church's popularity, it can take hours to get inside.
However, it's just one of the Papal basilicas in Rome. At Santa Maria Maggiore, you can usually walk right inside and enjoy another tremendous church full of priceless works of art without lining up first.
Although it doesn't have quite the artistic significance of St. Peter's, this church is beautiful and historic in its own right. And if you don't have time to get into St. Peter's, this can make a worthy alternative.
Related: Explore Secret Ruins Under an Ancient Church in Rome!
Alternative Rome
Many of the top attractions in Rome are truly one-of-a-kind, so it's not easy finding an alternative.
However, hopefully, this guide has given you some ideas of lesser-known places that are still worth visiting.
In an ideal world, you'd have the time to visit all of them and compare for yourself! But if you're pressed for time and just can't face another long line, give some of these alternative destinations a try.
Related Posts
Pin it for later!