I get questions often on how to prevent tick bites while hiking. It's a hot topic!
Ticks are one of the main reasons why I love winter hiking so much. But while hiking during the winter has its dangers, so does warm-weather hiking. Ticks are just another one of those things we have to deal with while we're out – so it's best to be prepared as much as possible with how to deal with them!
Ticks. The summertime arch nemesis of outdoor lovers. A tiny bug that causes fear and loathing from those who encounter it. And for good reason! Ticks are known for their ability to spread Lyme disease – an infection caused by being bitten by one of these insects carrying the bacteria.
This post contains affiliate links which means I earn a small commission if you purchase through one of my links at absolutely no additional cost to you. Feel free to read my disclosure policy. Thank you for supporting my blog!
It's almost inevitable you will encounter a tick or two at some point. But understanding as much about them as we can, and identifying them, as well as how to remove them properly and what to do if bitten is the key to protecting ourselves as much as possible.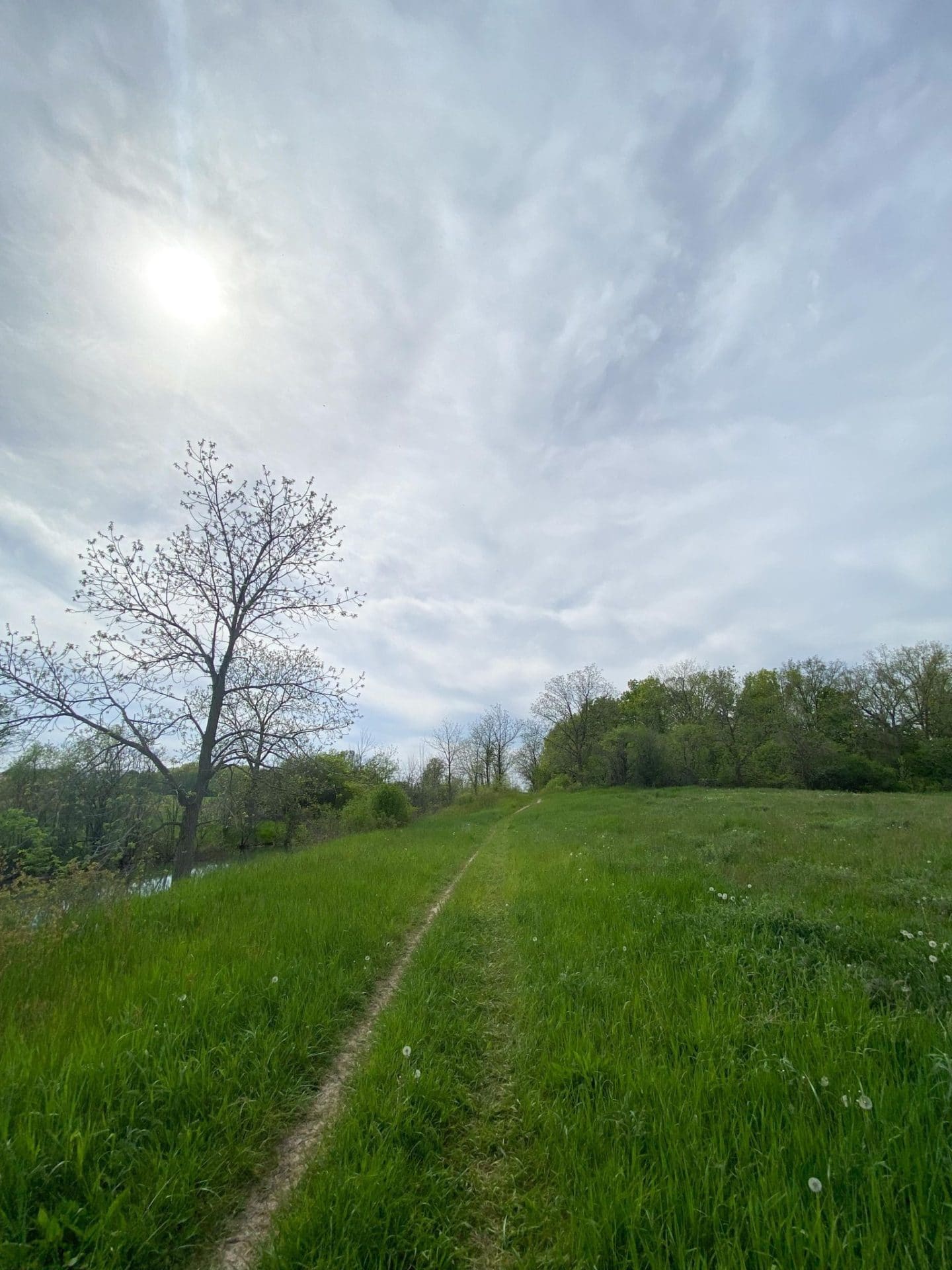 What do ticks look like?
Ticks are small in size – you likely won't notice them or feel them unless you really look. They can range in size from the size of a poppy seed to as big as a grape when they're full of blood (yuck, I know).
First things first – not all ticks spread Lyme disease, so it's helpful to know the difference between the ones that do – Blacklegged ticks, (also called Deer ticks) – versus ones that don't, like the Lone Star Tick and the American Dog tick.
Niagara Region has a great identification guide on what these ticks look like, so please familiarize yourself with them in the event you encounter one!
Of course for those of us in Niagara, it's an estimated high-risk area for ticks. No surprise there! You can check out the map on Public Health Ontario.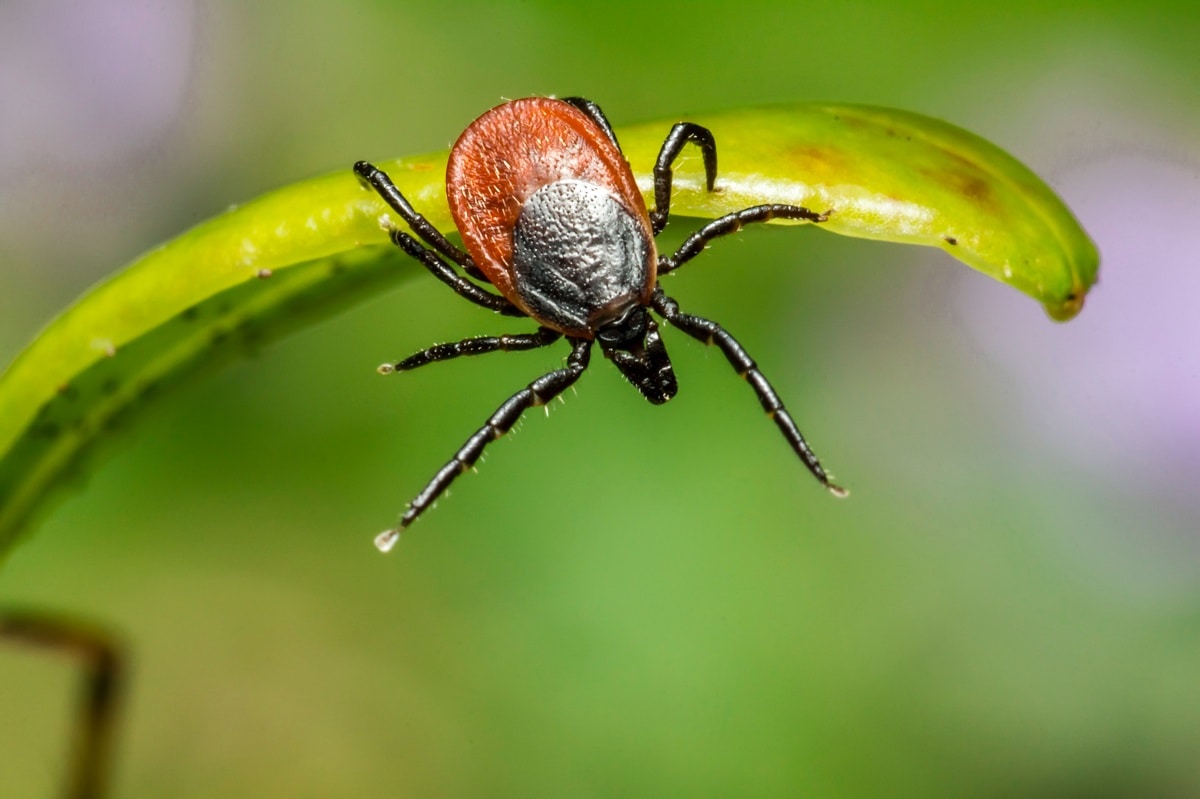 Where are ticks found?
Ticks are most commonly found in tall, grassy areas and woody or bushy areas.
Blacklegged ticks aren't usually found on mowed grass or paved areas.
They can't jump or fly, but they hang out on tall grass or shrubby areas waiting for their host (us or a pet) to walk by, and then quickly climb aboard and find a suitable place to bite.
The nymphal stage usually occurs during the summer months, and at this stage (not surprising), is when most transmission of Lyme disease happens, since they're abundant, tiny, and hard to see.
Related: How to Identify Poison Ivy & Poison Sumac (Plus Treatment Tips!)
Is there a tick season in Ontario?
Ticks are most active during the spring and summer months, but really, can be active any time as long as the temperature is above freezing.
I've definitely noticed more people out on the trails this spring saying they've picked up ticks. While it is a bit unsettling, we can all do a few things to help keep them at bay while we're out hiking.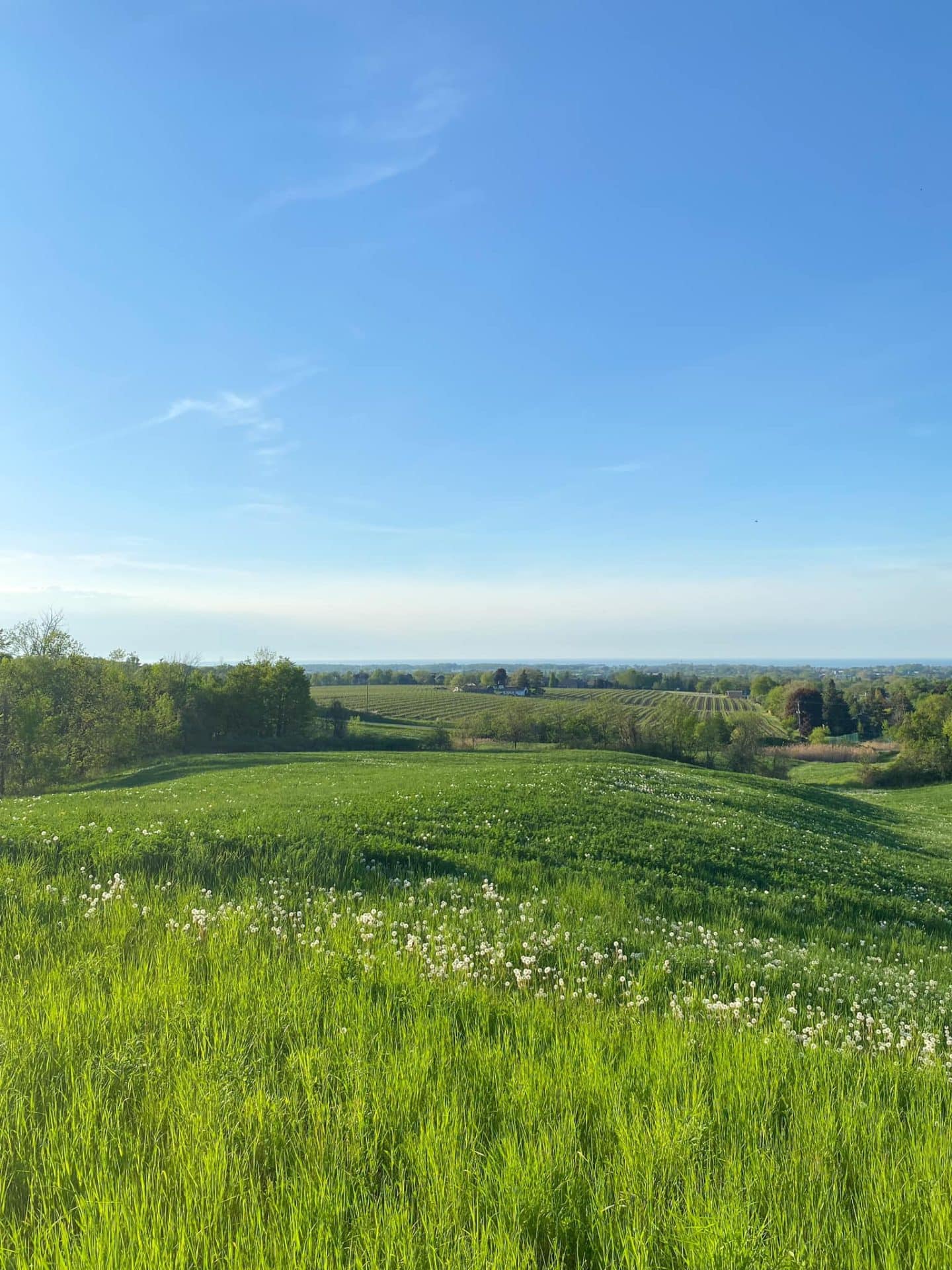 What you can do for tick prevention
Wear long pants. It sucks in the summer, but that's one of the best recommendations. If you are wearing pants, pull your socks over your pants. This is usually a given for hiking, but wear closed-toed shoes! It's also recommended to wear long-sleeved shirts. Light coloured clothing makes ticks easier to spot.
Wear bug spray. I use The Great Outdoors spray (and lotion). If you're a Costco member, there is a three pack sold there for $17.89 which includes two sprays and a lotion. This works for ticks and other bugs (like mosquitos!).
Bring a tick key in the event one embeds itself in you. It's very important to know how to remove a tick properly, so the head doesn't remain lodged inside you. A tick key or tick tool helps extract the tick in one piece.
Avoid grassy areas – of course this can't always be the case, especially when exploring new trails.
Check yourself before getting in your vehicle! It helps to have a buddy in this case, but check your legs, backs of your knees, arms, etc. Ticks can easily move around and are fond of areas like behind your ears, armpits, etc.
Check your dog, if you're bringing your four-legged companion! It's especially useful to have a tick tool to remove any ticks on them. Dogs are susceptible to picking up numerous ticks so it's important to check them over, too! This includes their ears, paws, under their collars, their bellies, etc.
What to do when you get home from a hike
Throw your clothing in the dryer for 10 minutes before washing. I didn't know this until recently, but ticks thrive in wet environments.
How to remove a tick
This is important! Removal is the same for animals as it is for humans – and it's imperative you don't damage or crush the tick in the process – since it's possible for Lyme to be passed through to your bloodstream this way.
If using a tick tool: grasp the tick as close as possible to your skin. Pull it straight out, but don't yank it or twist the tweezers/tick tool. Wash the affected area and swab with iodine or rubbing alcohol.
If using a tick key: hold the key flat against your skin and slowly drag the key towards the narrow opening of the key – with the tick in line.
If you find a tick…
Normally, prior to Covid, tick testing was done by Public Health Ontario. This isn't currently an option, but you can visit eTick.ca for help with identification.
Identification of ticks can help in early detection of Lyme in the event you develop symptoms. If you find one attached to you, remove it safely, and record the date and location of where you were.
Did you know that ticks seem virtually indestructible? I've had friends put them in water, burn them, etc. and they survive! 🤯 Recommend options are submerging them in rubbing alcohol or putting them in the freezer to kill them.
Symptoms of Lyme Disease
I should preface this by saying I am clearly no expert, but symptoms of Lyme can develop as soon as 3 days after being bitten by a blacklegged tick.
Some of these symptoms may include a bulls-eye rash (most common), fever, chills, muscle aches and joint pains, swollen lymph nodes, fatigue, and numbness or tingling.
If you've experienced symptoms or notice a rash or fever after removing a tick, contact your doctor for advice as soon as possible. Lyme disease can affect your heart, nerves, liver and joints and can last for years if untreated. Usually, a course of treatment involves antibiotics.
What's in my bag…
Pin it for later!
Related Posts