Vineland is a charming area of the Niagara Region that is often overlooked for its bigger counterparts like Niagara-on-the-Lake and Niagara Falls.
However, if you're looking for a quieter escape from the city with all of the luxuries of a larger city, Vineland is the perfect spot to visit for a relaxing day out.
Vineland is a part of Lincoln, which encompasses Beamsville (where I live!), Vineland, and Jordan, and is nestled between the Niagara Escarpment and Lake Ontario. These communities, along with Grimsby, are known collectively as Twenty Valley and is home to the largest wine-producing area in Ontario!
From wineries, hiking trails, amazing restaurants and cafes, shops, orchards, and scenic views, Vineland should be a must-visit stop place to visit either on its own or on the way to Niagara Falls or Niagara-on-the-Lake.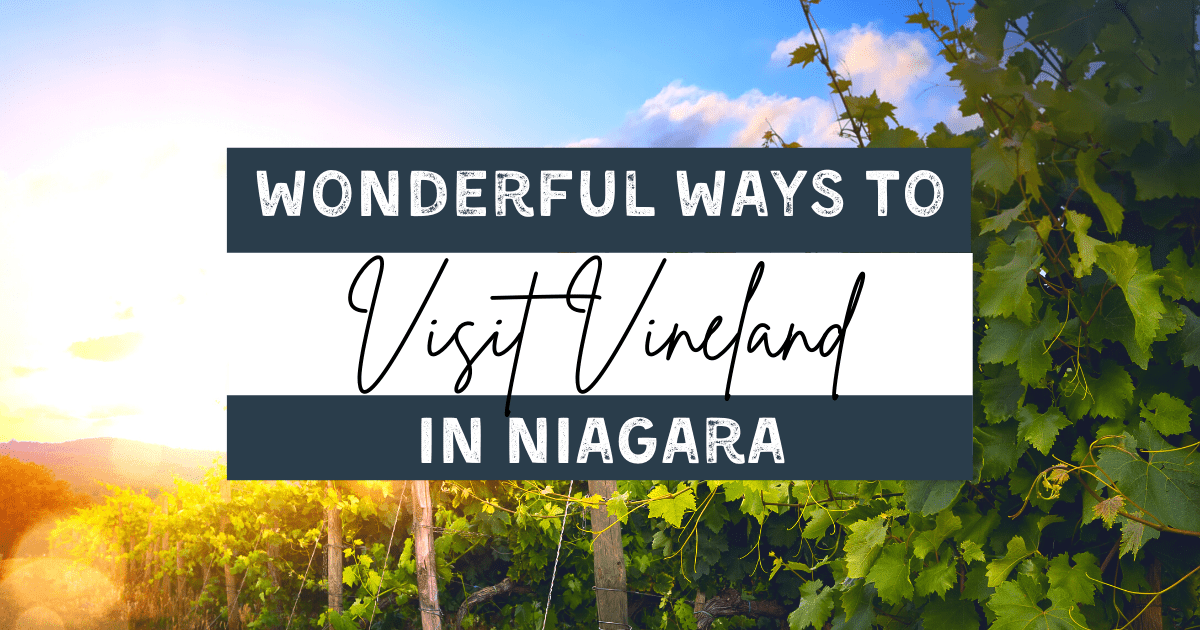 While you're here, take a drive 5 minutes down the street to the beautiful town of Beamsville for amazing wineries, a craft brewery, great hiking spots and much more, or to Grimsby for the history and heritage, cute cafes, and unique places to visit.
I love where I live and I'm proud to call this area home. If you're planning a visit to Niagara, Vineland should be part of your journey. Here are nine wonderful ways to visit Vineland!
Visit a Winery
There's a reason why Vineland is called Vineland! It's a prime growing area for vineyards! You can't visit Vineland and not visit a winery.
Vineland is part of Twenty Valley, the biggest wine-producing region in Ontario with over 50 wineries, and some of my favourites are right in my backyard; would you believe that about 20 of these wineries are within a 5 minute drive from my doorstep?!
Each of these wineries in Vineland has something special and unique to offer, including their own award-winning wines, dramatic views, architecture and décor. One of the best parts about these Vineland wineries is their close proximity. You could even walk to or bike to most of these wineries in a day if you wanted!
Greenlane Estate Winery
Tawse Winery
Vineland Estates Winery
Featherstone Estate Winery
Cloudsley Cellars
Kacaba Vineyards
Megalomaniac Wines
Ridgepoint Wines
The Foreign Affair Winery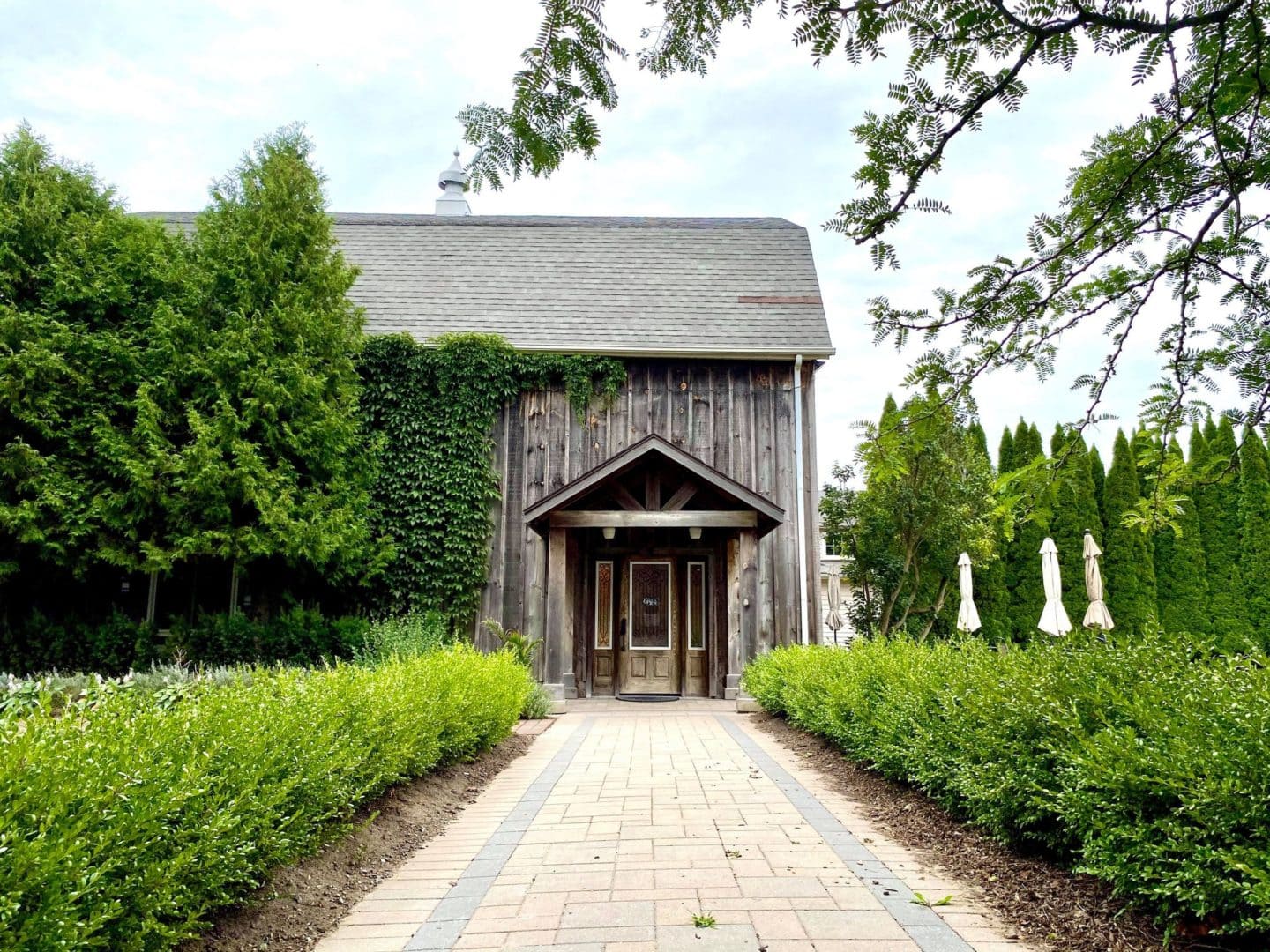 Witness the beauty of Waterfall (or two!)
Niagara is home to numerous stunning waterfalls, and one of the best bases to discover these waterfalls is Vineland! Those who follow my Instagram page will see I'm always on the hunt for the best waterfall shots and I never get tired of the views throughout the ever-changing seasons.
Ball's Falls Conservation Area is home to two pretty waterfalls, a gorgeous scenic hiking trail, and charming historic village. You have the option to hike in from Glen Rd along the Bruce Trail or park at the Conservation Centre.
Ps. if you live in Lincoln, did you know that library members can borrow an NPCA NaturePlus pass for up to 7 days? This pass will grant you day-use at their parks and you are able to access places like Ball's Falls for free! These passes are available on a first-come-first-served basis.
Just a few minutes' down the street from Ball's Falls is Louth Conservation Area with a beautiful waterfall and a hiking trail along the Bruce Trail. There is a small free parking lot and shoulder parking down Staff Ave.
Ball's Falls Conservation Area address: 3292 Sixth Avenue, Lincoln
Need to know: Parking and access to Ball's Falls is $13 per vehicle/driver and each additional adult is $4.50. Off season is $8.00.
Louth Conservation Area address: 3193 Staff Ave, Jordan Station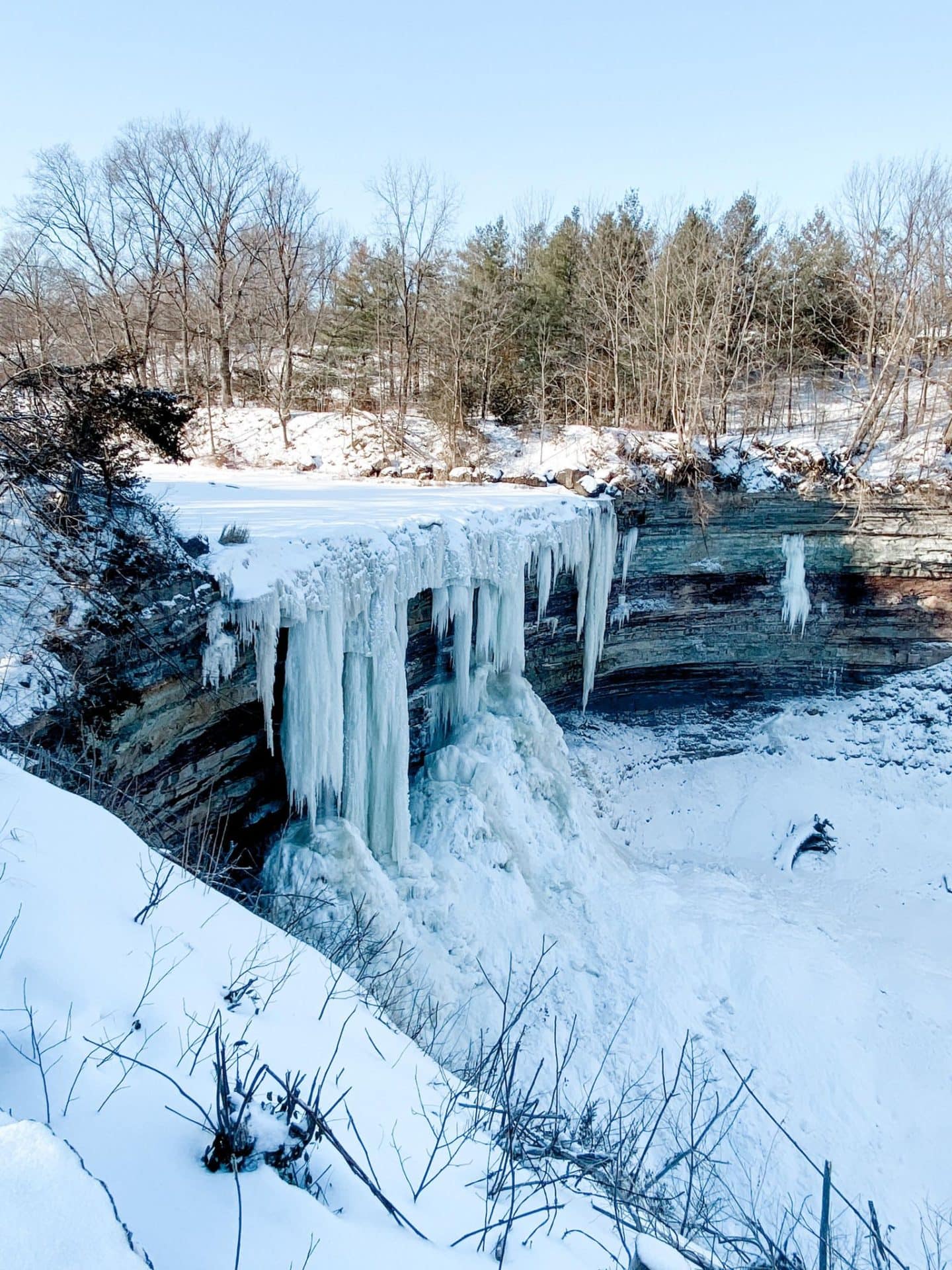 Go antiquing
If you're looking for that unique and ornate piece to add to your home, go antiquing at Prudhommes Antique Market! This lakefront antique market is home to thousands of antiques ranging from furniture, collectibles, advertising signs, antique records, stamps, glassware and so much more.
Browse through the different market stalls outdoors on a sunny weekend morning – don't forget to visit the old house on property for more unique finds!
Catch a sunrise or sunset at the beach
One of the best places to see the sunrise and sunset in Niagara is at Charles Daley Park! You'll have prime viewing spots to catch those pink, yellow, and orange hues.
This is one the few beaches in Lincoln with loads of free parking and tons of beachfront to catch that perfect sunrise and sunset! It's great for families to visit for picnics, canoeing, and tobogganing.
Go canoeing on Jordan Harbour
During the summer, Jordan Harbour is the spot to come to enjoy canoeing, kayaking, or SUP paddling along the shoreline. Here you'll find swans, ducks and geese, bald eagles, beavers, turtles, and all kinds of fish!
If you don't have your own gear, you can rent from the Niagara Rowing School and enjoy a leisurely paddle around the harbour.
Indulge in world class dining
Vineland (and Lincoln) is well known for its world-class restaurants! Here you'll find an ever-changing menu using fresh and local ingredients and offering the best of the region's wines, too!
Some amazing restaurants in Vineland include:
Stroll through Millennium Forest
When I first happened upon Millenium Forest, I almost wanted to keep this hidden gem as a secret! Millennium Forest contains over 130 unique tree species spanning three acres with a walking trail around the property.
It's one of the most peaceful parks in Lincoln to visit for a quiet walk to unwind and get in touch with nature. This off-the-beaten-path park is ideal for picnics, dog walking, and a great spot for kids to learn about trees!
Where to find it: at the very end of Victoria Ave, right beside the Vineland Research Station.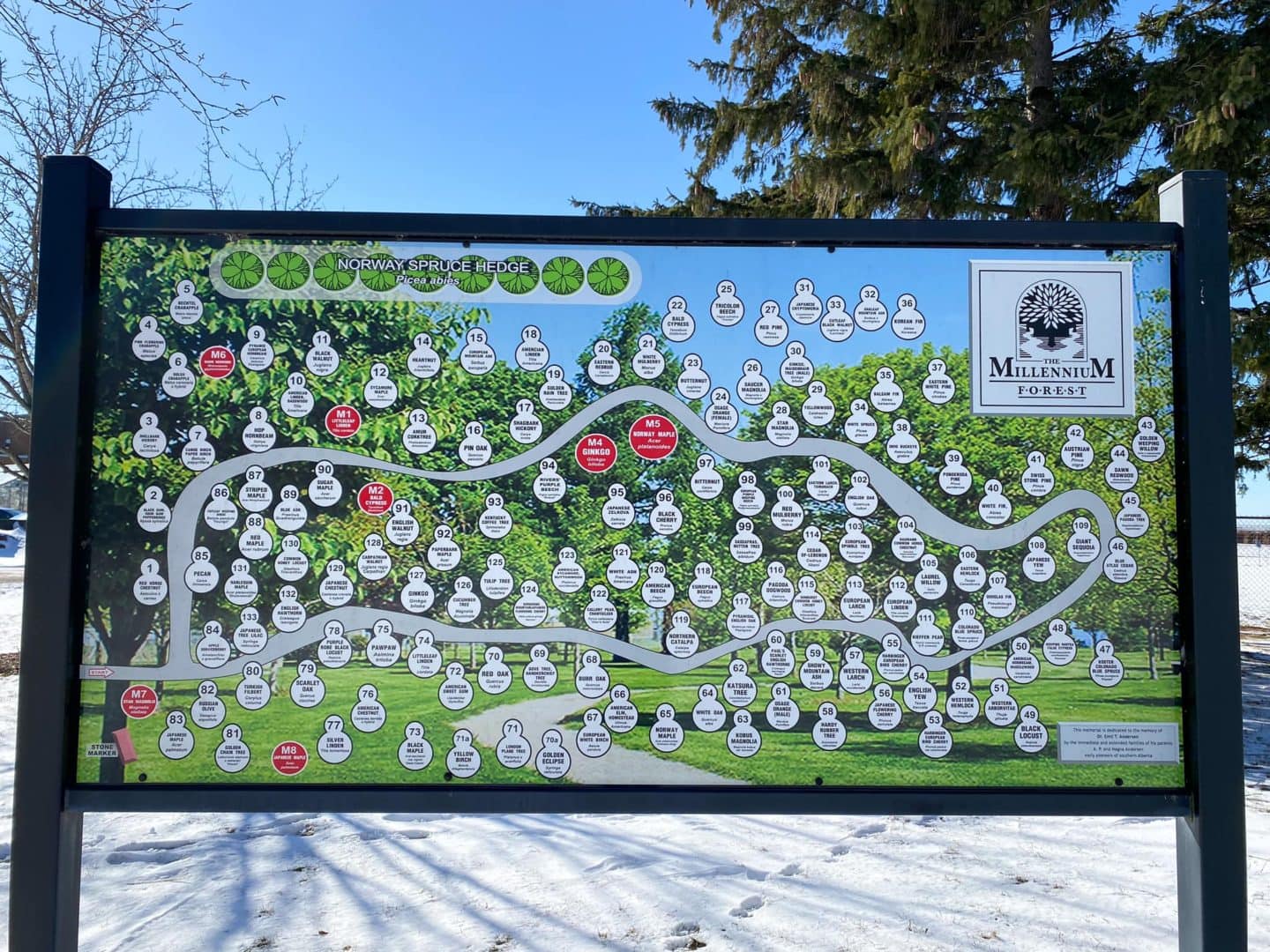 Stop at a Farmer's Market
Vineland is right in the heart of one of the biggest fruit-producing regions in Canada! During the summer months you will find a variety of farmer's markets up and down Victoria Avenue with ripe, fresh-picked fruits and vegetables!
People from all over Ontario flock down to this area of the Niagara Region just for this very reason! It's especially popular during cherry picking season and peach picking season where you can pick your own fruit! Don't miss out!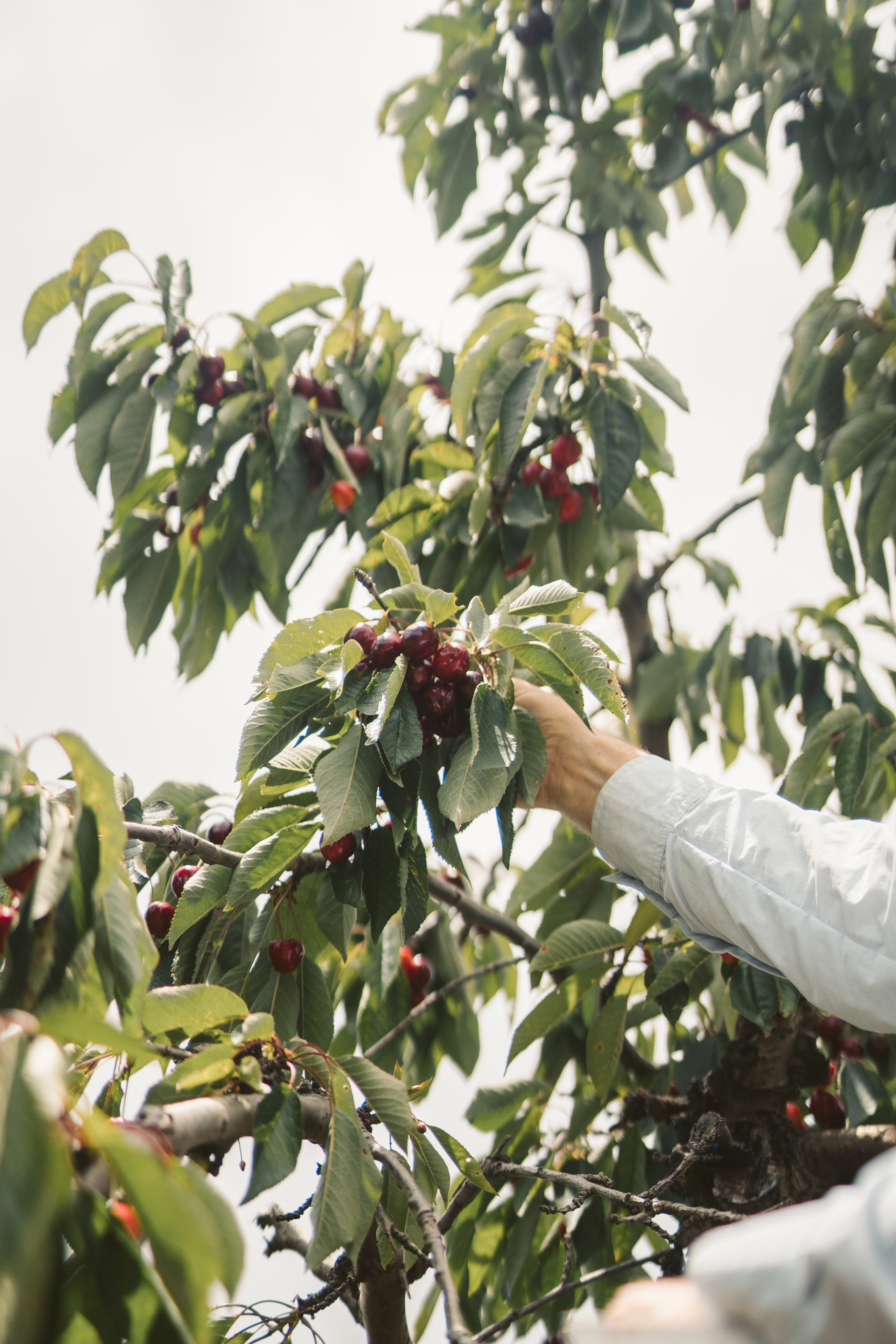 Enjoy Garden Tea in a tropical oasis
Locals know all about the Watering Can Flower Market not only for their gorgeous bouquets and plants, but for their amazing pastry market and café!
Their indoor greenhouse is set up with mismatched tables and chairs, giving it a sense of charm and whimsy. Experience Garden Tea amongst the palms and indulge with baked goods, sandwiches, and tea.
Address: 3711 King St, Vineland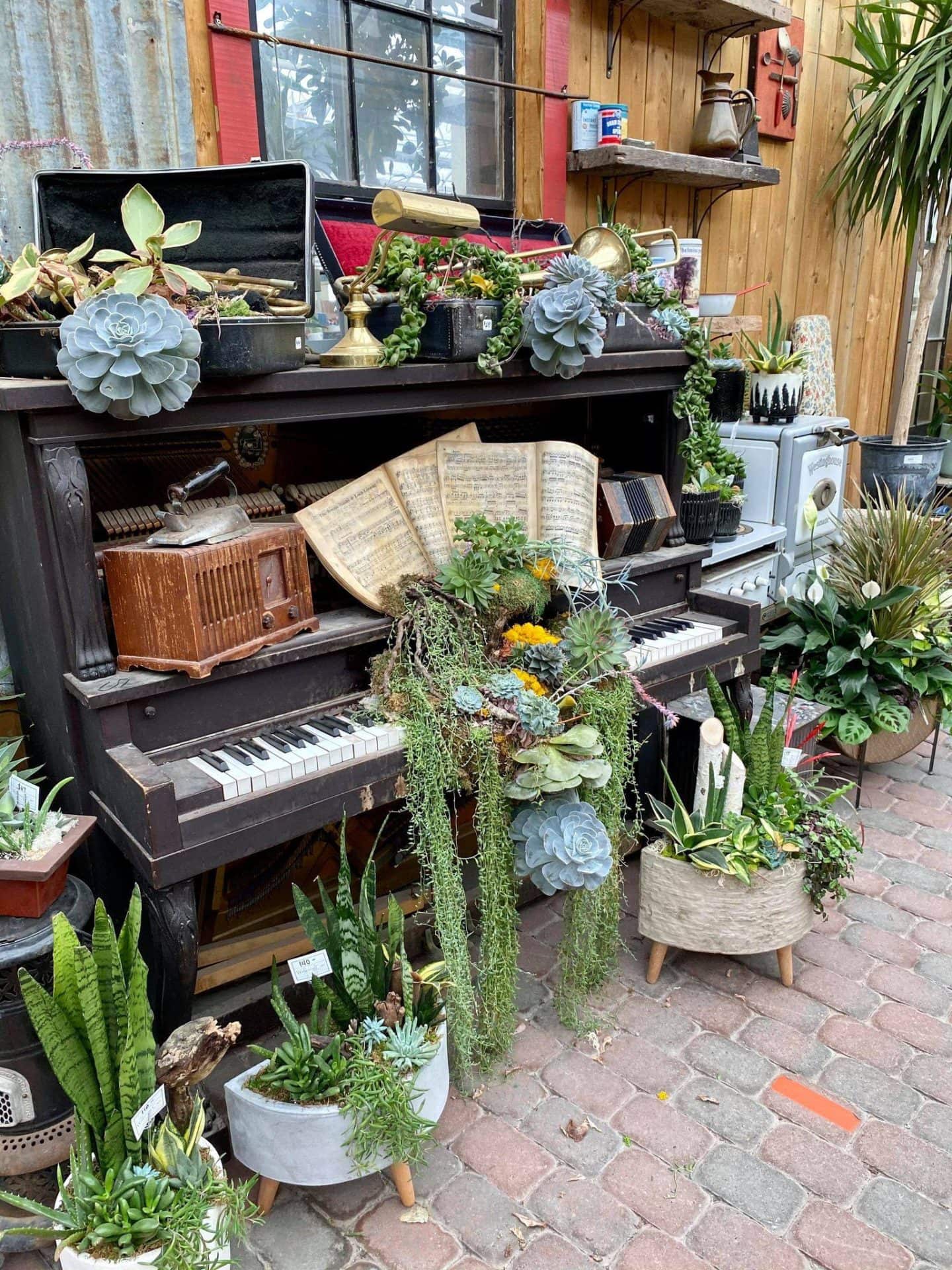 Related Posts
Pin it for later!