Looking for some fun and interesting facts about Canada?
Canada is such a diverse country in every aspect. With its vast natural and cultural wonders, plentiful immigration and prominent Aboriginal presence, Canada is one of the world's most multicultural nations!
As the second-largest country in the world, Canada encompasses a myriad of geographical, cultural, and historical differences. Each province and territory has its own history and unique experiences to draw in visitors, and there's much more to Canada than pountine, maple syrup, and polar bears (although they're fascinating on their own, too!).
I am Canadian, and proud to be one. Although my travels have taken me all over the world, there is no other place I'd rather call home.
Let's check out some interesting Canada facts you may not know about!
Facts about Canada
Canada is home to roughly 40 million people as of 2023. Of those 40 million, 90% live within 160 km/99 miles of the US border. 82% live in urban areas.
Canada is divided into 10 provinces (Alberta, British Columbia, Manitoba, New Brunswick, Newfoundland and Labrador, Nova Scotia, Ontario, Prince Edward Island, Quebec and Saskatchewan), and 3 territories (Northwest Territories, Nunavut and Yukon).
Nunavut was the last of the territories to become a part of Canada, and was only created in 1999. Nunavut is home to roughly 33,000 people, 84% of which are Inuit. There is one person for every 65 km2.
Canada is the largest country in the Western hemisphere, and the second largest country in the world after Russia. Canada only borders one country – the United States of America.
Canada has the longest coastline in the world, spanning 202,080 km (125,567 miles).
There are two official languages in Canada: English and French. However, over 200+ languages from around the world are spoken in Canada. 95% of the population in Quebec speaks French. Canada also has 60 Indigenous languages!
The word Canada is derived from the Indigenous word, kanata, which means "village" or "settlement" in the language of the St. Lawrence Iroquoians.
Canada has a King– the same as the UK's King Charles III. Canada is a member of the British Commonwealth, as it was a former colony of the British Empire. Although Canada became self-governing in 1867, the King remains the head of state (but does not play an active role).
Canada Day is the celebration of the nation's independence from Britain. It occurs on July 1st annually.
Over half of the world's lakes are in Canada. There are over 3 million lakes, including 2 of the largest lakes in the world: Great Bear Lake and Great Slave Lake.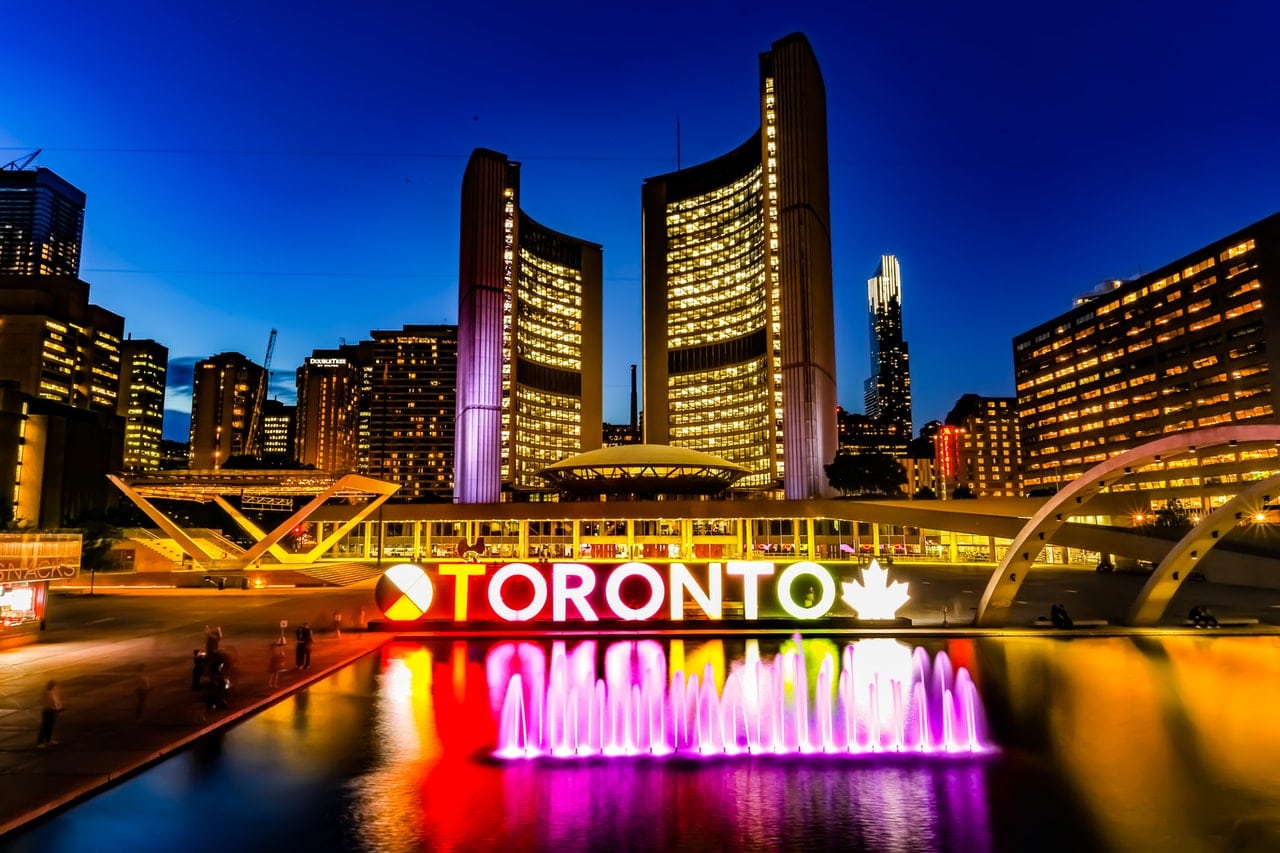 Three islands in Canada are among the top 10 biggest islands in the world: Great Baffin Island (twice the size of the UK), Ellesmere Island, and Victoria Island, both of which are the size of England.
Canada is the 3rd most forested country in the world; about half of Canada's landmass is covered by trees. Canada is home to 180 tree species, and timber is one of the top exports of the country.
Canada is a top country for immigration, and is a country experiencing the largest population growth of industrialised countries.
Canada's literacy rate is 99%, which means just about all of Canada's population can read and write! For comparison, the literacy rate in the USA is 88%.
Roughly 1.4 million Canadians refer to themselves as belonging to the Indigenous or Aboriginal people, among them, First National people, Metis and Inuit.
Canada is the world leader in uranium mining, which is used in nuclear power plants for producing electricity. Saskatchewan is home to the largest uranium mine in the world, located at Cigar Lake.
Canada is the 7th largest producer of oil in the world, and the 3rd largest oil reserve holder, after Venezuela and Saudi Arabia. Canada is also the 4th biggest producer of hydroelectric power.
There are 26 doctors per every 10,000 people in Canada.
Canada's national animal is the beaver and they're on the Canadian nickel. Beavers played a prominent role in the history of Canada, due to fur trappers and traders. The beaver was almost hunted to extinction.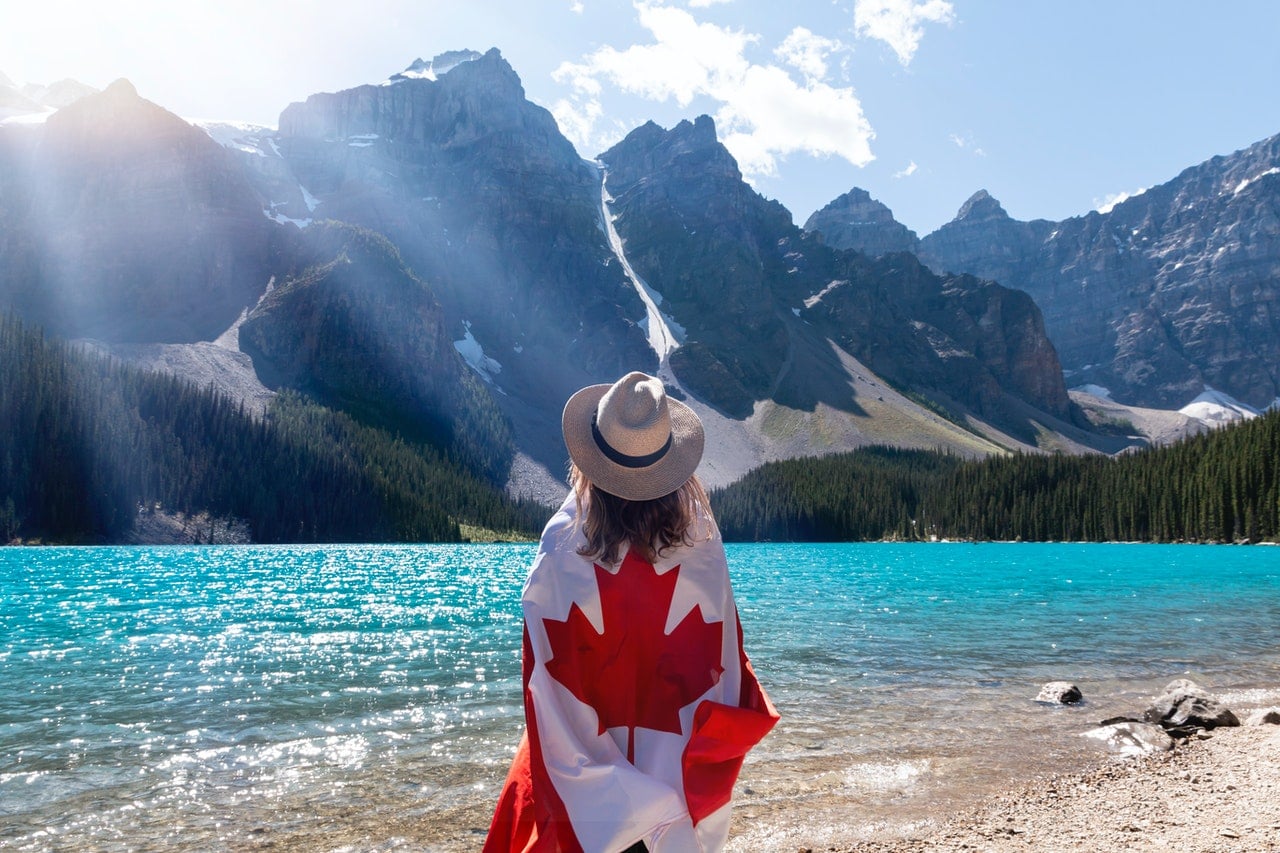 Fun and Unusual Facts about Canada
The vikings, not the French and British, were the first to colonize Canada. Around 1000 AD, Leif Erikson led the expedition and settled in Newfoundland. This only lasted a few years, but made an impact on the Icelandic Sagas and Inuit population at the time.
In northern Nunavut, the plates for motorized vehicles are in the shape of a polar bear.
Poutine is one of Canada's most famous (and favourite) foods. It comes from Quebec, where this concoction of french fries, cheese curds, and gravy became known in the 1950s. It's been enjoyed throughout Canada at snack stands, fast-food chains, to fine dining restaurants!
Saskatchewan is home to the Royal Canadian Mounted Police, also called Mounties. These police on horseback have been trained in Regina since 1885.
Alberta has its own UFO landing pad in the small town of St. Paul. It was built in 1967 and there's even an UFO Tourist Information Centre! Hmm…is there something they know that we don't?
Montreal is Canada's second largest city (over 4 million people live there!) and is also the second largest city in the world that has a French-speaking population, after Paris, France.
You can order a very special cocktail in Dawson City, Yukon: the Sourtoe Cocktail. It's a shot of whisky, served with a unique garnish: a mummified human toe. According to legend, in 1920 a bootlegger named Louie Linken was caught in a blizzard. To prevent gangrene, his brother chopped his toe off with an axe. It was later found in 1973 in a jar by Captain Dick Stevenson, who brought the toe down to the Sourdough Saloon and started adding it into the drinks of those who were brave enough. The original toe is no more, but 25 more have been donated since. 95,000 people have consumed a Sourtoe Cocktail. No, thanks!
The Bay of Fundy (between Nova Scotia and New Brunswick) has the highest tides in the world, with waves reaching more than 42 feet high!
The most powerful part of Niagara Falls is in Canada. 90% of the flow of Niagara Falls flows over the Horseshoe Falls. Bridal Veil Falls and the American Falls in the USA account for the remaining 10%.
The first trans-atlantic flight was from St John's, Newfoundland. In 1919, the flight to Ireland took 16 hours!
The coldest temperature recorded in Canada was in Snag, Yukon: -63°C (-81.4°F)! Eureka, Nunavut has an average temperature of -19.7°C (-3.5°F) year round!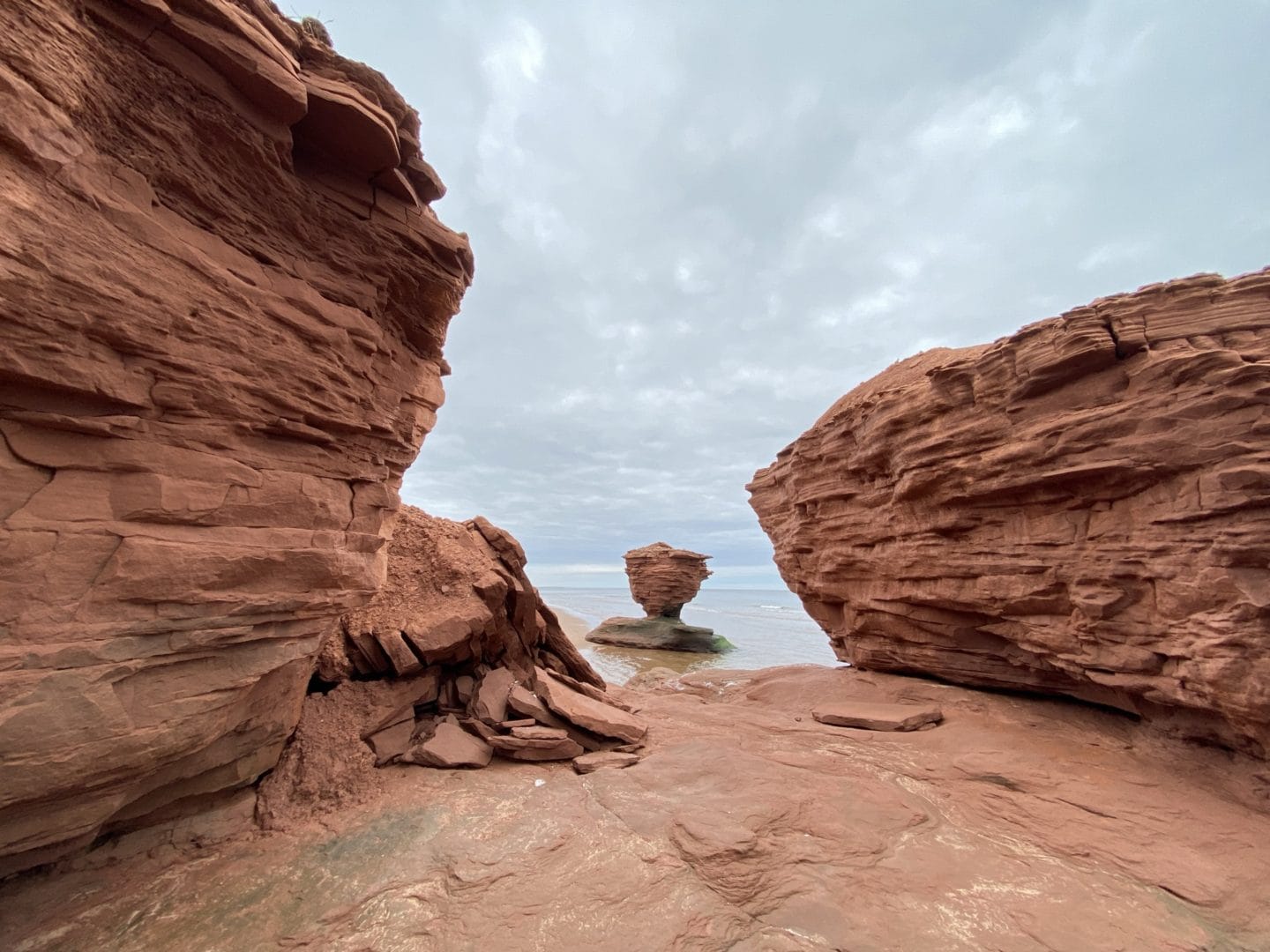 Canada's largest bay is Hudson Bay – yes, where the Hudson's Bay Company names come from! It was discovered in 1610 by Henry Hudson. It's frozen for about 6 months every year from December to June.
The Trans-Canada Highway is the longest national highway in the world, extending 7821 km from Victoria Island in British Columbia to St. Johns, Newfoundland. That's about 100 hours of actual driving time, not including stops, rests, gassing up, etc! It also spans 6 time zones!
The longest river in Canada is the McKenzie River in the Northwest Territories. It's 4241 km long.
Manitoba has the world's largest concentration of snakes. If you don't like snakes, you may want to avoid the Narcisse Snake Dens in the spring, where roughly 75,000 snakes emerge from hibernation. It's a popular tourist attraction!
Prince Edward Island consists of the main island and 231 minor islands, some of which you can visit.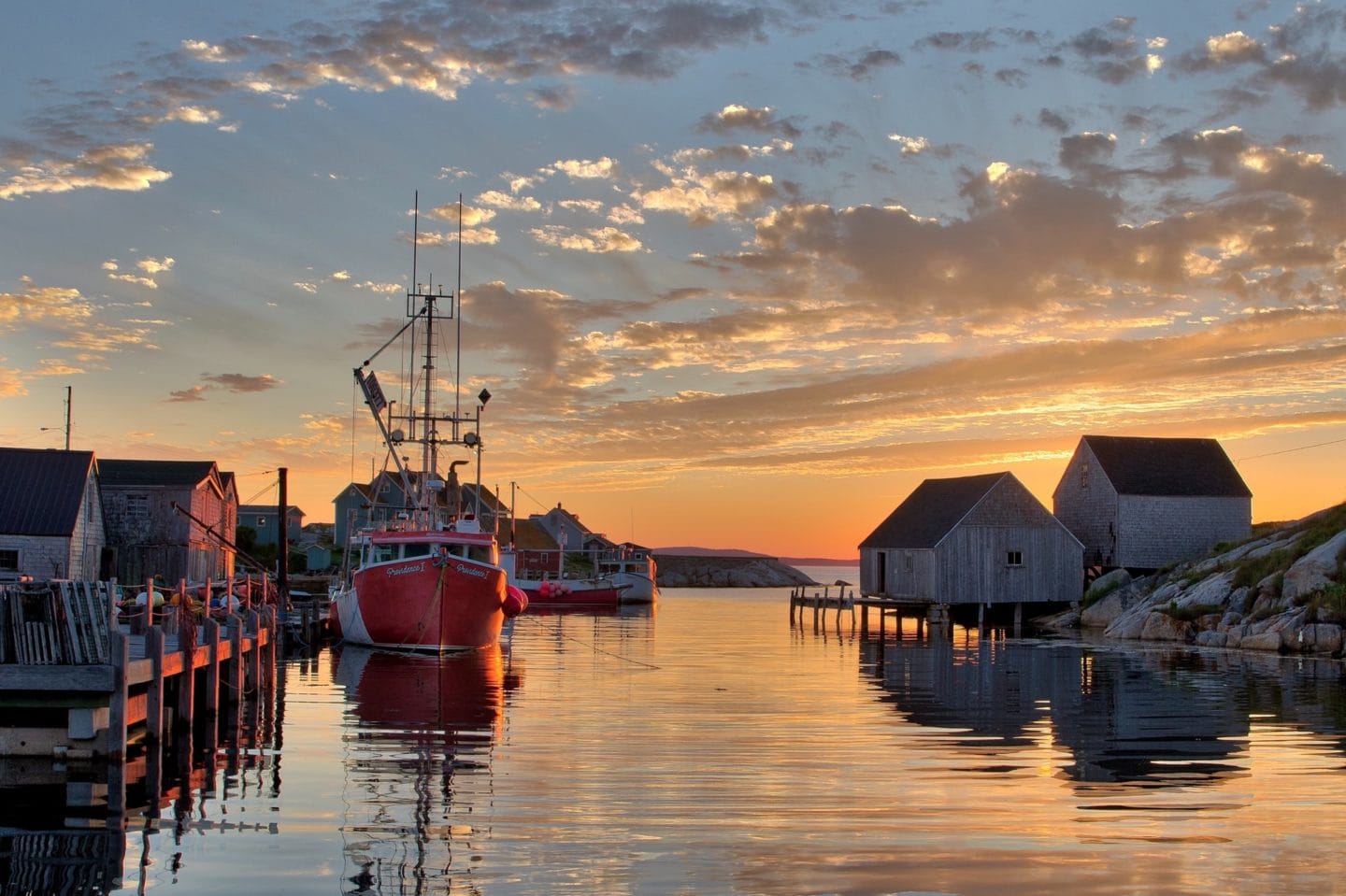 Canada's highest mountain is in the Yukon Territory along the border with Alaska. It's 19,551 feet tall!
The Northwest Territories is known as the Diamond Capital of North America. There are numerous diamond mines throughout the territory. The Northwest Territories is also known for its gold, silver, tungsten, lead, and rare-earth metals mining.
Back in 2011-2012, three thieves stole 3,000 tons of maple syrup (6 million pounds!) worth $18.7 million Canadian. The mastermind was fined nearly $10 million and an 8-year jail sentence. His sidekicks were handed 2-year sentences.
The most popular spots for Canadians to travel to are the USA, Mexico and Cuba. Most visitors to Canada are from France, the United Kingdom, and the USA.
The landscape of Nunavut resembles Mars. The Haughton Crater is regarded as closest to the environment of Mars that can be found on Earth. The desert-like, freezing landscape has experienced minimal erosion due to lack of vegetation and liquid water. It has become the base of the Haughton-Mars Project, where astronauts are trained for dry-runs for future missions to Mars
There are over 2800 hockey rinks in Canada. The largest skating rink is in Ottawa, Ontario: the Rideau Canal Skateway is the equivalent of 90 Olympic size skating rinks (and holds the Guinness World Record for size!).
Prince Edward Island is home to 63 lighthouses, 35 of which are still active to this day.
Netherlands or Ontario? Ontario is home to an incredible tulip festival every spring. In 1945, princess Juliana of the Netherlands gave Ottawa 100,000 tulip bulbs, and now roughly 300,000 tulips bloom each year at Commissioners Park. You can find over 1 million tulips throughout Ottawa during spring.
There are no roads to Nunavut, nor are there roads connecting the 25 communities. Most of the land is covered by snow and ice. Transit is mostly done by air. It is possible to reach communities by snowmobile, dogsled, or powerboat.
The oldest pool of water is in a Canadian mine. Located in Timmins, Ontario, there is a pool two miles underground that is over 2 billion years old.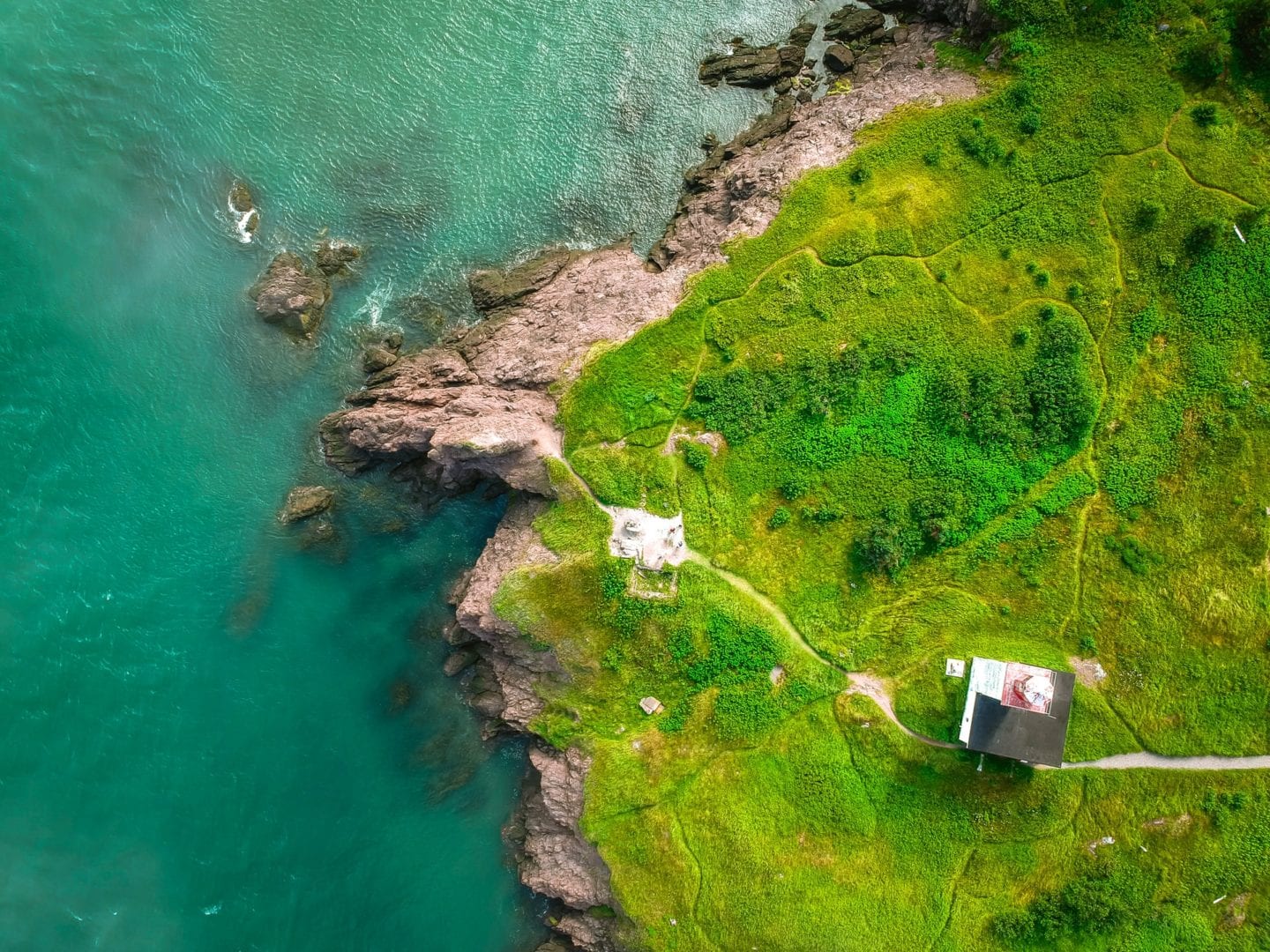 The oldest rocks on earth can be found in the Canadian Shield – a large area of exposed Precambrian igneous and high-grade metamorphic rocks. These rocks date back 4.28 billion years and were discovered in 2001.
Hudson Bay has less gravity than anywhere else on earth. During the Ice Age, Canada was covered with a huge glacier – it was so heavy it crushed down the rocks of the earth and held it there. When the glacier started melting, the earth slowly recovered. But the mass of rock had decreased, and so did the gravity!
Canada's money is vision-impaired friendly. Canadian bank notes have braille on them.
Ontario is home to the longest freshwater beach in the world: Wasaga Beach!
Canada has an official phone number: 1-800-O-CANADA!
Related Posts
Pin it for later!