Are you wondering if London is worth visiting? Then you are not alone.
London is famous worldwide for stunning architecture, hip cafes, and great shopping.
But, as in most cities, London is also quite expensive. So you are probably wondering by now, if it is worth it splurging on a London vacation, or if you should pick a different spot to get your money's worth.
Well, in short: Yes, London is definitely worth it! I have just returned from a London trip and I am ready to spill the beans.
If you need some more convincing, I have summarized my biggest pros and cons about whether or not London is a great spot to visit.
Let's get to it.
This post contains affiliate links which means I earn compensation when you click on the links at absolutely no extra cost to you! Feel free to read my disclosure policy. Thank you for supporting my blog!
Plan your next vacation using these tools!

✈️ Book flights: SkyScanner
🏨 Book hotels: Booking.com
🚘Book car rentals: RentalCars.com
🎫Book tours: GetYourGuide
🌍Favourite travel item: Packing cubes
🧳Favourite travel bag: Osprey 40L Fairview
🩹 DIY Travel Medical Kit
💸 20 Cheap Travel Items Under $20
Reasons Why London is Worth Visiting
Stunning Sights
The Inner city of London is pretty much full of sights. Think Big Ben, the London Eye, and Tower Bridge. Even if you just have one day in London, you can see a lot since everything is pretty close together.
You don't have to walk a whole lot to get some great views in London. Pretty much every corner you turn, you will see some famous building. And of course many traditional red phone boots for some Instagram pictures.
London has a lot to offer in terms of sights and attractions, which is my number one reason why London is worth visiting.
Instagrammable Cafés
London has the most instagrammable cafés in the world. Stunningly decorated storefronts, blue coffees, and wisteria hanging from the ceiling are the standard in London's café scene.
While these luxuries come with a price tag, it is also a one-of-a-kind experience to have a decadent dessert in a cute café with a special cup of coffee.
From Peggy Porschen to Aubaine at Selfridge's – London's coffee scene is one of a kind and makes the city worth visiting.
Interesting History & Museums
London is full of interesting museums and monuments that paint an interesting picture of history, art, science, and culture.
Museums like the British Museum are world-class. Don't forget about the Imperial Museum or the Museum of London, which showcases the history of the city of London itself.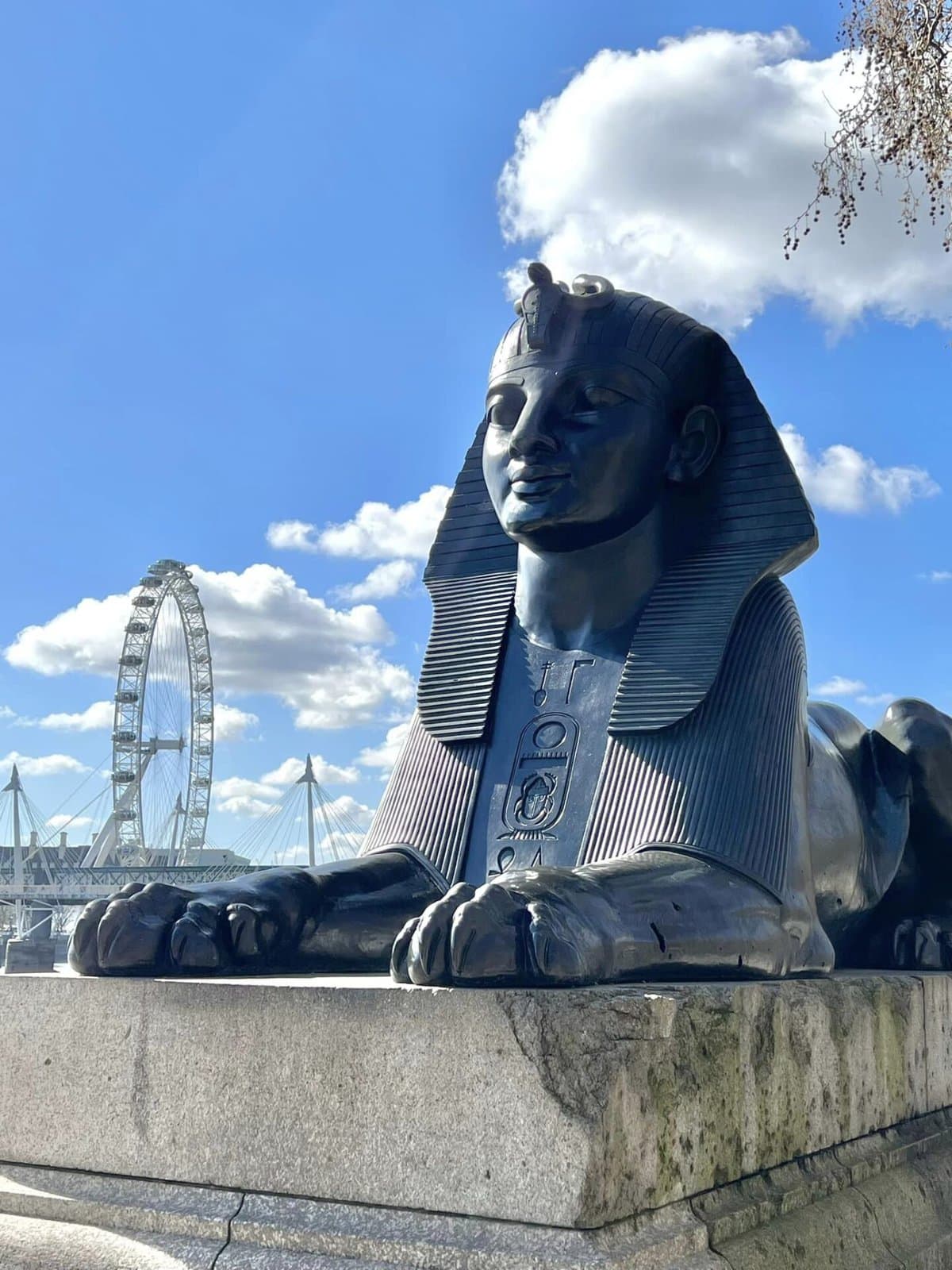 Related: 16 Best Things to do in London on a Rainy Day
Amazing Food and Restaurants
London's food scene is a total feast for the senses. Whether you're into classic British food like fish and chips or craving something exotic, you'll find it in London.
From Michelin-star restaurants to international cuisine, London has it all. In total, there are thousands of restaurants in the city.
London is definitely a foodie's paradise – another big reason why it is definitely worth a trip.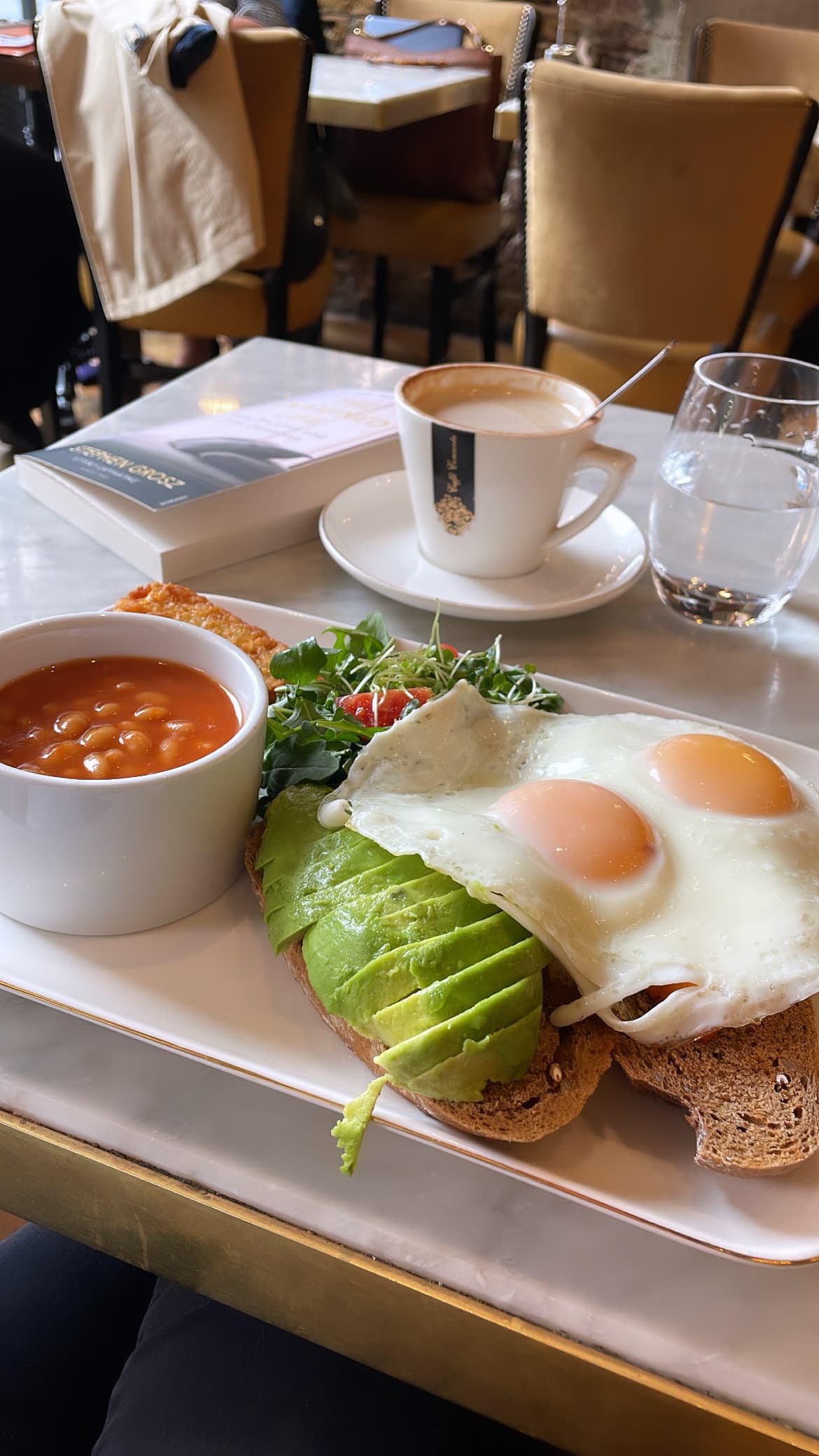 Related: 10+ Quirky Dining Experiences in London
Delightful Theatres
London's theater scene is something else.
West End in London is kind of like Broadway in New York. You'll find all the major shows and musicals there.
But there's more, especially a lot of alternative stuff. Smaller venues, like the Royal Court or the Globe Theatre, offer a lot of different and edgier stuff. They also offer a lot of Shakespeare.
If you are into theater and musicals, London is definitely a great place to be for you.
Related: 20 Best Things to do in London for Second-Time Visitors
Amazing Shopping
London has some of the most amazing shopping I have ever seen. From Oxford Street over New Bond Street to the Camden Market, there is a shop for everyone.
Of course, a stop at the luxury warehouse Harrods needs to be on your London Bucket List as well. Every designer brand known is represented there.
If you want to polish up your wardrobe or buy some great souvenirs, London's shopping scene is definitely worth it.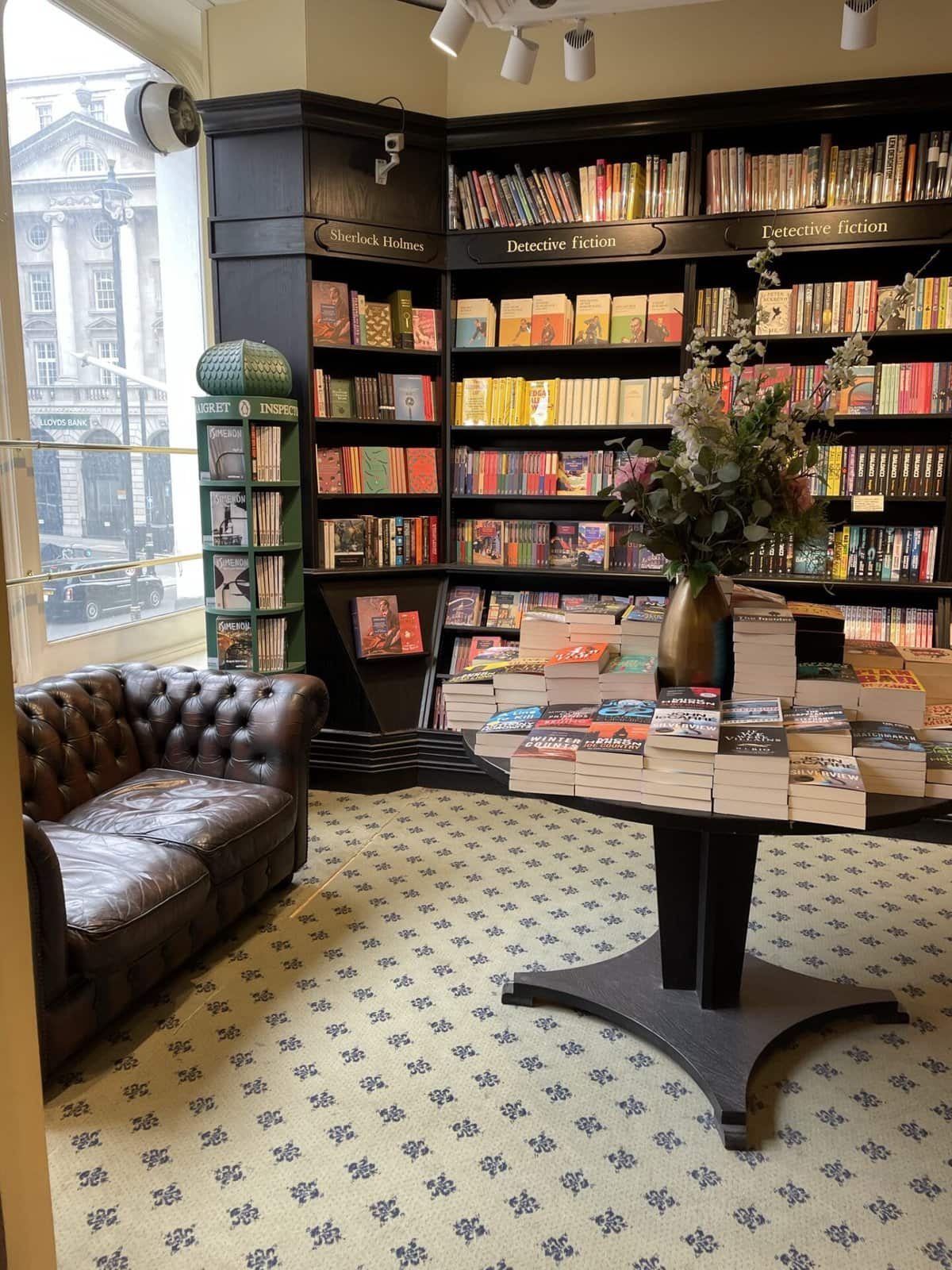 Charming Pubs
What London shopping is to the girls is the English pub culture to men.
Going to the pub for a pint of beer is one of the most fun things to do in England, something that both locals and tourists enjoy equally.
If you are a beer lover, London definitely has a lot to offer.
Related: 10+ Cool and Unusual Pubs and Bars in London
Stunning Parks
London's parks are like little escapes right in the city.
Hyde Park is the biggest one, great for picnics or a lovely walk. Then there's Regent's Park, which is home to the famous London Zoo.
Lastly, don't forget Greenwich Park for amazing views and a bit of history with the Royal Observatory.
I love traveling to a city that has lush greenery to offer refuge from the concrete jungle, and London definitely doesn't disappoint.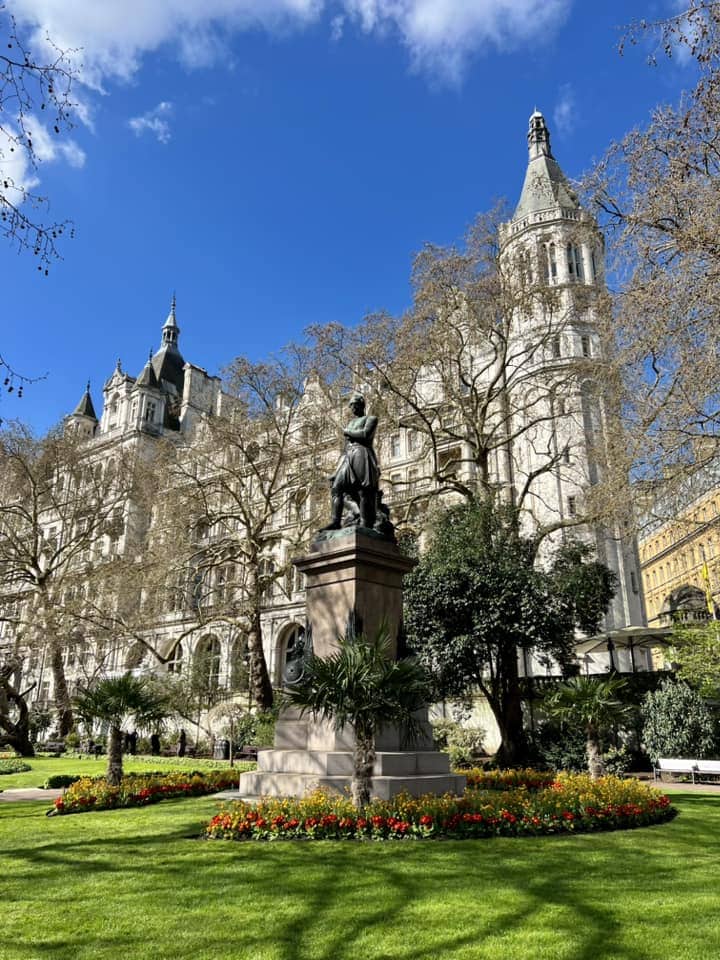 Related: 30+ Amazing FREE Things to do in London
Afternoon Tea
Afternoon Tea is one of the most beloved traditions in Britain.
Many different hotels, restaurants, and cafés offer afternoon tea arrangements. You can sample scones, sandwiches, and pralines while sipping some hot tea.
Of course, you can also do afternoon tea with champagne instead of tea, the choice is yours.
But one thing is for sure, it is a lovely tradition and something you definitely need to check out in London.
Amazing Countryside
The countryside outside London is as beautiful as the city is. You can nicely combine your vacation with a couple of days traveling the English countryside.
Common places to see in the area are Stonehenge, the Cotswolds, Cornwall or even Windsor Castle.
Whether you are up for a short city trip or a longer vacation combining a couple of stops, London is totally worth it.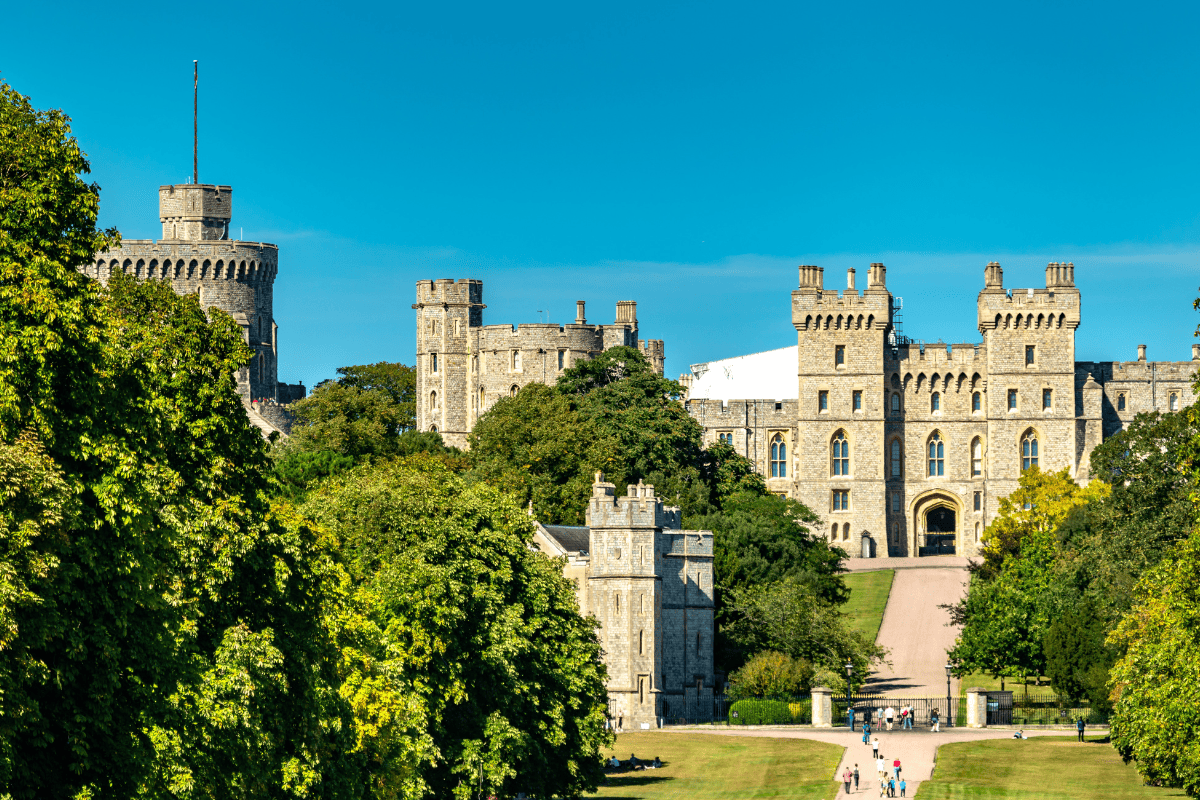 Related: 11 Unmissable Stately Homes and Gardens in England
Royalty
The British royal family is one of the biggest tourist draw-ins ever.
Many people love catching a glimpse of Buckingham Palace, the guard-changing ceremony, or even King Charles himself.
Royalty makes for some great sights, but also for endless souvenirs, celebrations, and festivities.
I find countries with active monarchs always the most fun to visit, as you can experience history in a totally different way.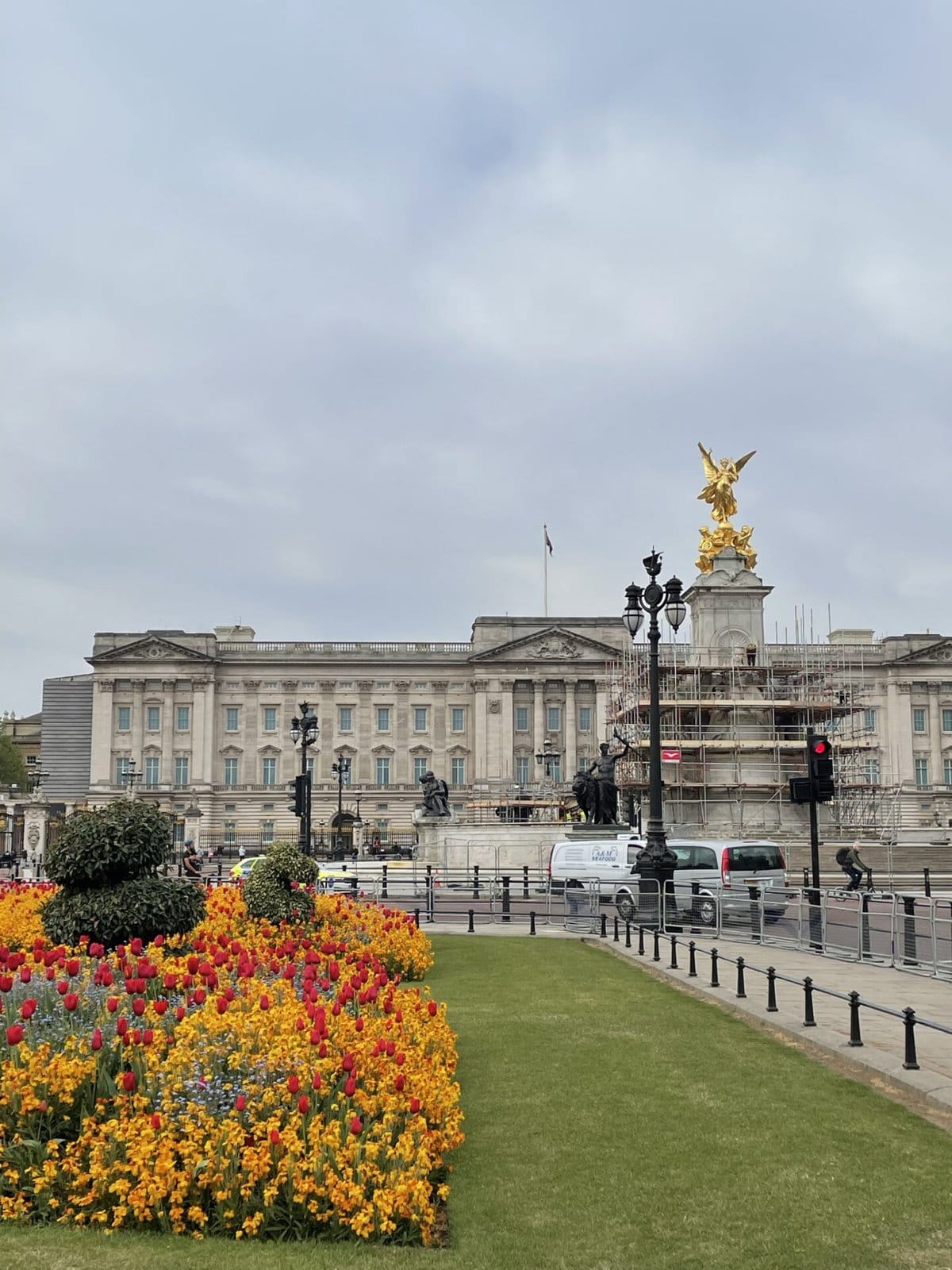 Multicultural City
London is a great multicultural city, and that is another great upside of why London is worth visiting.
London is super diverse, with people from all over the world. It's hard to pin down an exact number, but it's said that over 300 languages are spoken in the city.
You can visit Little Italy or even Chinatown for a cool change of scenery. What's not to love about that?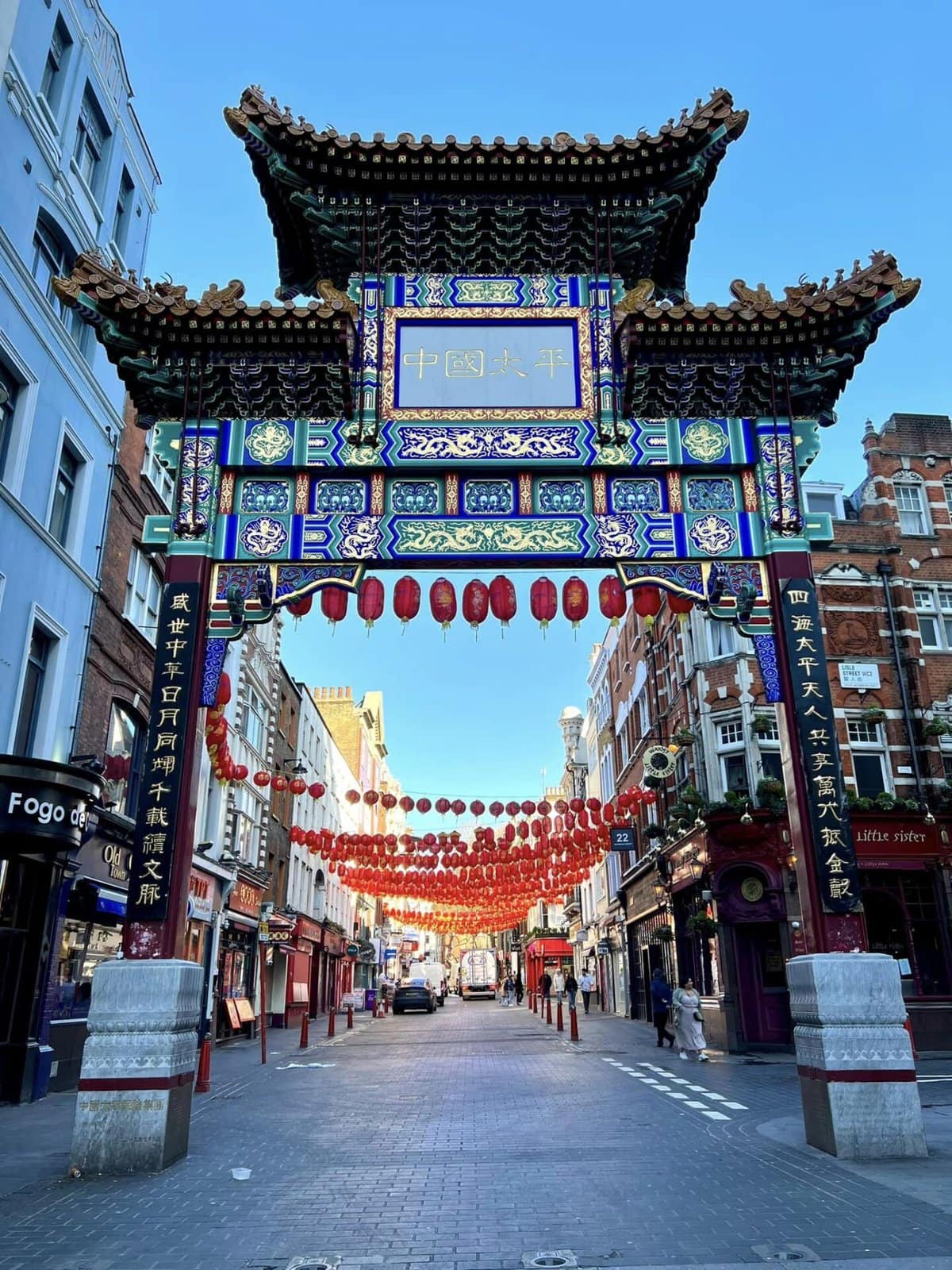 Sports
Football is huge in London! The city is home to several big clubs like Arsenal, Chelsea, and Tottenham Hotspur.
The atmosphere on game days is so much fun and quite unique. Whether you're in a stadium or watching in a pub, you'll feel the passion, trust me.
Even if you're not a die-hard fan, catching a match is an experience you should try in London. Tickets are a bit costly but totally worth it.
Architecture – Modern meets Ancient
London's architecture is a cool mix of old and new.
You've got some classic buildings, like the Tower of London and Buckingham Palace or even Westminster Abbey. But then there are also modern structures, like The Shard and the Gherkin.
Don't forget the iconic bridges, like Tower Bridge and the Millennium Bridge. So whether you're into history or modern art, London's buildings are truly great to see.
I love exploring such interesting cities, so that is definitely an upside of visiting London.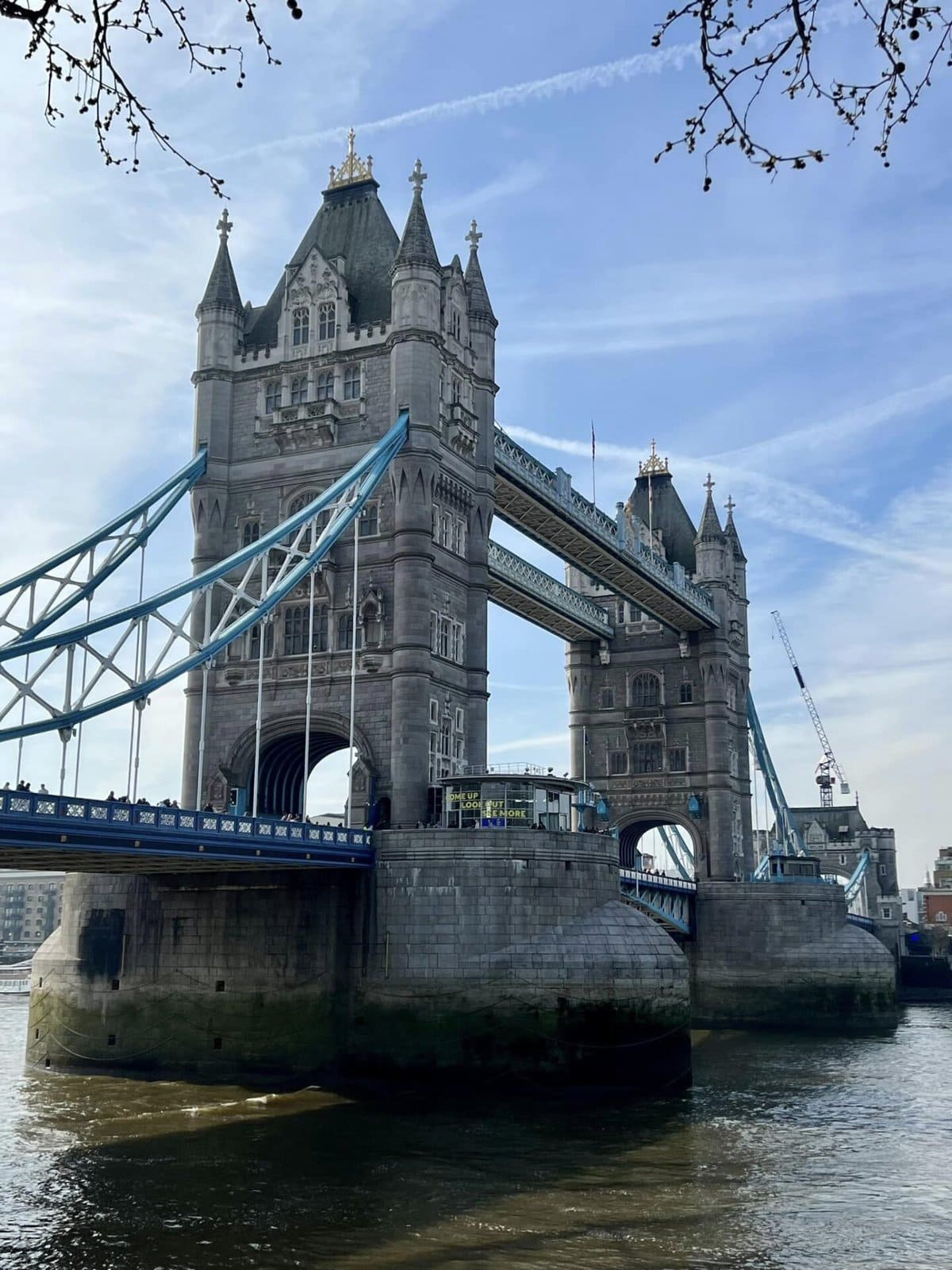 Cool Markets & Antiques
London is famous for its markets. You can check out the Borough Market for food, or go to SoHo and explore the Portobello Street market for antiques.
The Columbia Road Flower Market sells – you could have guessed – flowers.
If you love browsing the endless stalls and searching for hidden gems, London is a great spot for that.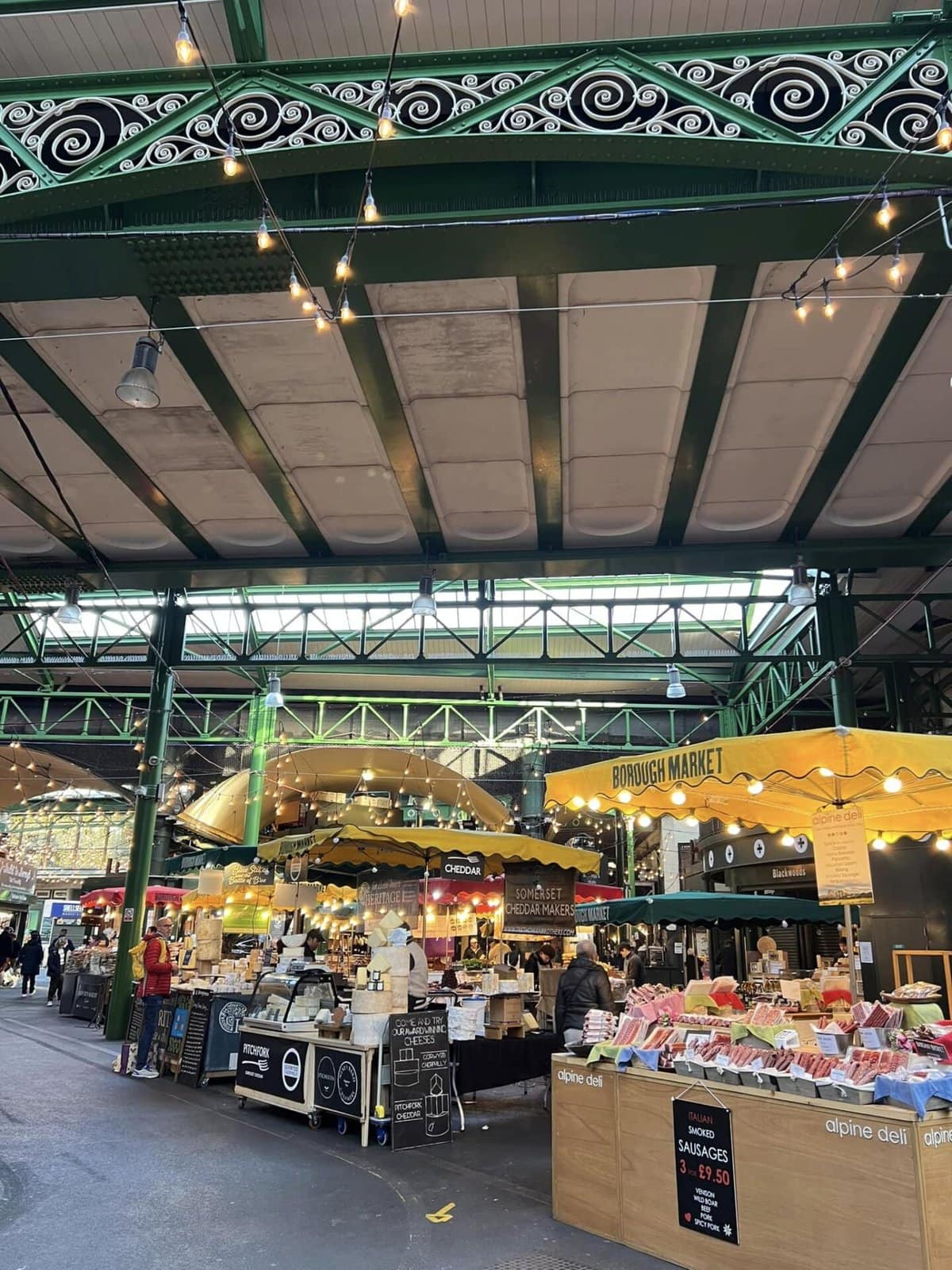 Easy Travel & Good Public Transport
The Tube makes getting around London truly a breeze. Tickets are very cheap, and the system is easy to use and understand.
The trains are safe and run super often, so there are usually also no longer waiting times.
Also, London has a whole lot of airports (about 5), so flying to London is super easy usually. They even have an airport right in the city center.
This is definitely one of the biggest reasons why London is worth visiting.
Cool Entertainment Options
London has so much to offer in terms of entertainment.
If you're into Harry Potter you definitely don't want to miss the Harry Potter Studio Tour by Warner Bros. There you can walk through real sets and even enjoy a Butterbeer. It was my favorite experience in London.
For a mix of history and horror, the London Dungeon offers a spooky, theatrical experience. Trust me, this is one of the history lessons you won't forget so quickly.
Lastly, the SEA LIFE London offers an amazing underwater world to explore – especially kids love that outing.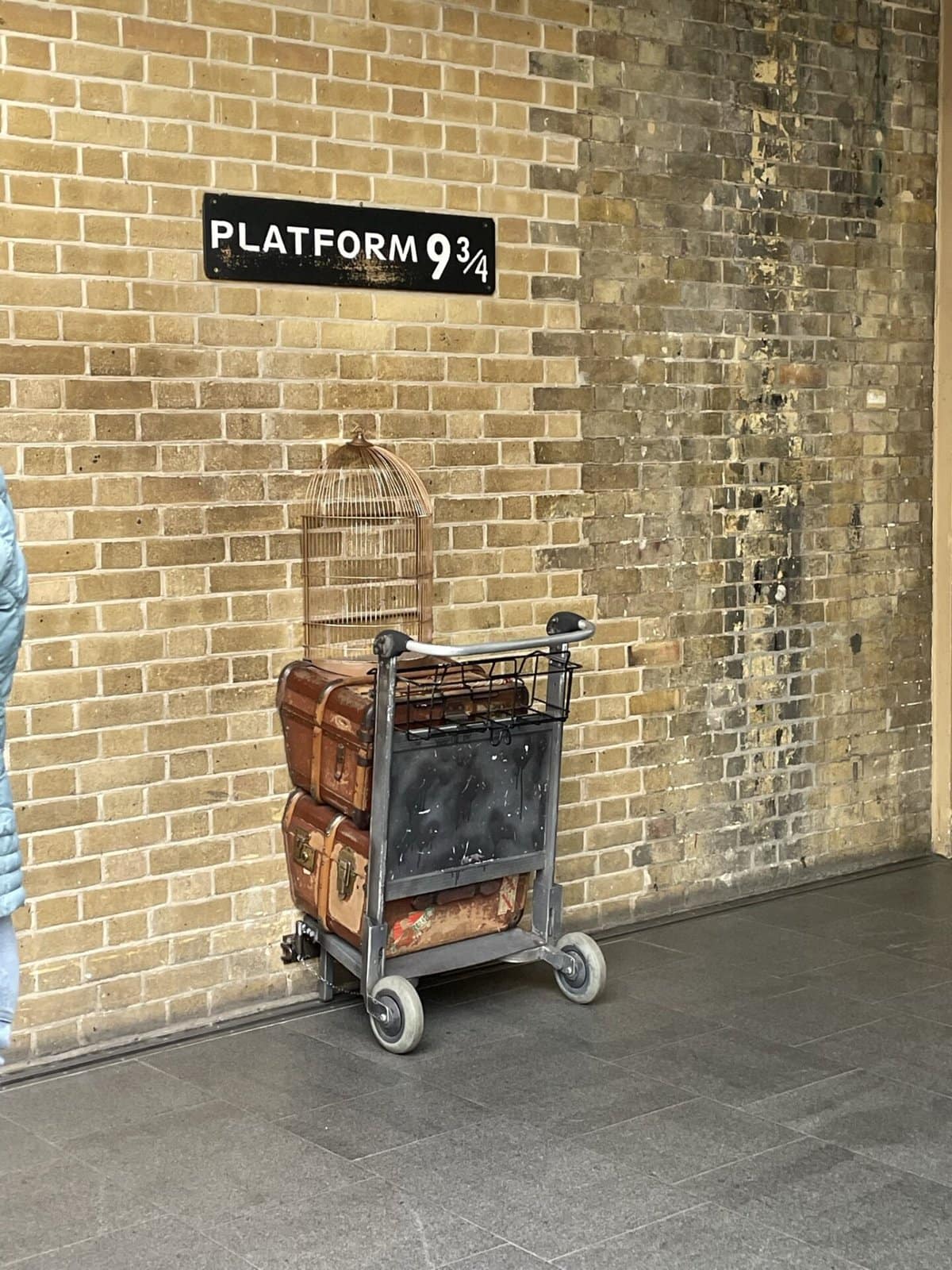 Why Visiting London is Not Worth It
After hearing all the reasons about why London is totally worth a visit, I sadly have to say that it also has some downsides.
No city is perfect, so it really depends on your personal preferences on whether or not you want to go.
Cost
London is one of the most expensive cities in the world.
Everything from hotels to meals can break the bank. If you're traveling on a budget, you might find it hard to enjoy the city fully.
From overpriced coffees to incredibly expensive hotels, visiting London is surely gonna cost you.
The high prices are definitely a big downside of visiting London.
Luckily, you can avoid this a bit by going off-season.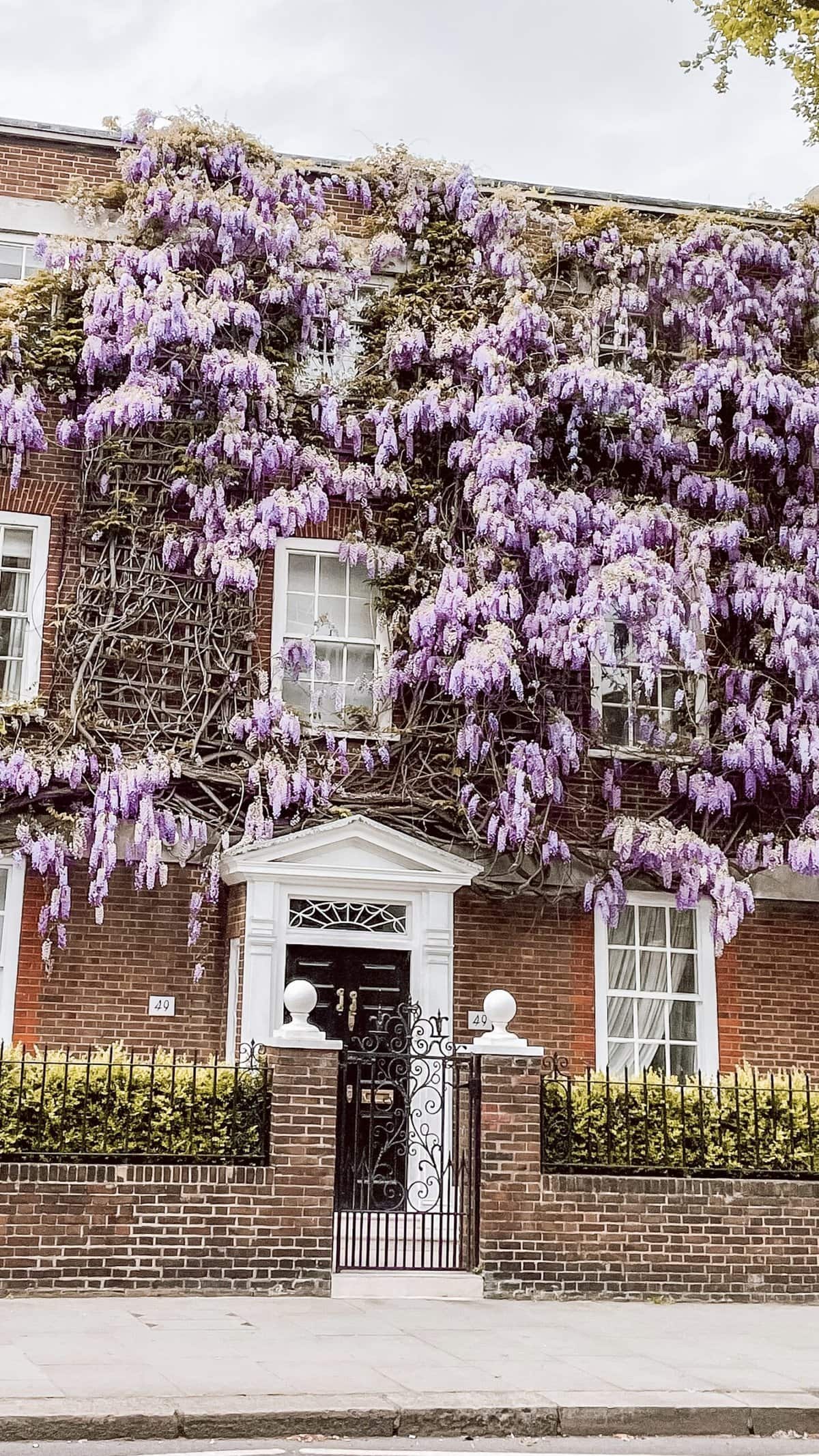 Large Crowds
Popular spots like Buckingham Palace or the London Eye can get super crowded, especially during tourist season.
If you're not a fan of waiting in lines or navigating through hordes of people, this could be a turn-off for you.
We traveled to London in April, and the area around Westminster Abbey and Buckingham Palace was already super crowded.
If you want a quieter experience, either go totally off-season or pick a different destination.
Weather
London's weather is notoriously unpredictable.
One minute it's sunny, the next it's pouring cats and dogs.
If you're looking for a sun-soaked vacation, London will surely find a way to disappoint you.
Rain is super common in London, especially in spring and fall. Make sure to travel in summer to have the best chance of a sunny city trip.
London is huge!
The city of London is huge and some things are really spread out.
While public transport is good, getting from one attraction to another can eat up a lot of your time.
If you're looking for a compact city that's easy to explore, London might not be it. But in all fairness, if you just stick to the city center, you can see a lot in very little time.
London can be a bit overwhelming
There's SO much to see and do. While that's usually a plus, it can also be overwhelming.
You could end up feeling like you need a vacation from your vacation.
We spent 4 days in London, and it was not nearly enough to see everything we wanted to do.
Make sure to slow down and focus on the things that are most important to you, otherwise, you might end up rushed and totally overwhelmed by London.
Conclusion: Is London Worth Visiting?
So, is London worth the hype? Personally, I would say London is definitely worth visiting.
But for many people, it's a question with no easy answer. The city truly offers a mixed bag of experiences.
On the one hand, you have a great entertainment scene that could keep you busy for months. There is so much to see – from the magical Harry Potter Studio Tour to the cool shows at the West End theatre or even a football game.
Not to mention the great food scene and the Instagram-worthy cafés and all the palaces with the English Royal Family inside.
But on the other hand, London can be a real drain on your wallet. Expensive hotels, meals, and activities add up quickly.
The crowds can also be a mood-killer, especially when have to elbow your way through tourists just to catch a glimpse of the Changing of the Guard ceremony. And of course, the weather is never great either.
In the end, it's all about what you're looking to get out of your trip. If you love history, shopping, entertainment, and eating London is definitely worth visiting for you. But if you're on a tight budget, don't like the crowds, or are looking for some sunny skies, London is not worth visiting for you.
Related Posts
Pin it for later!